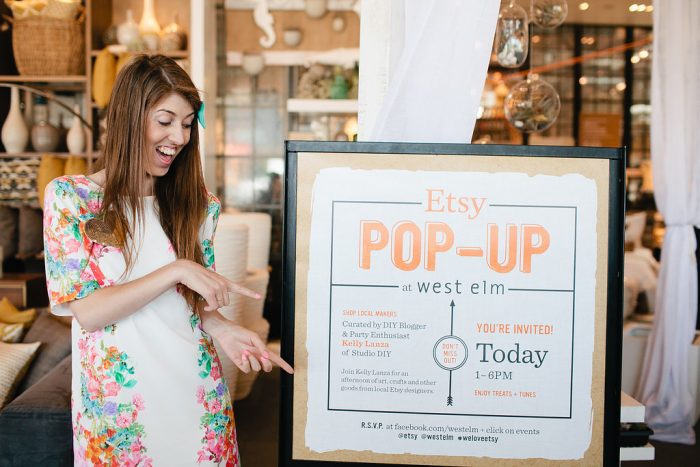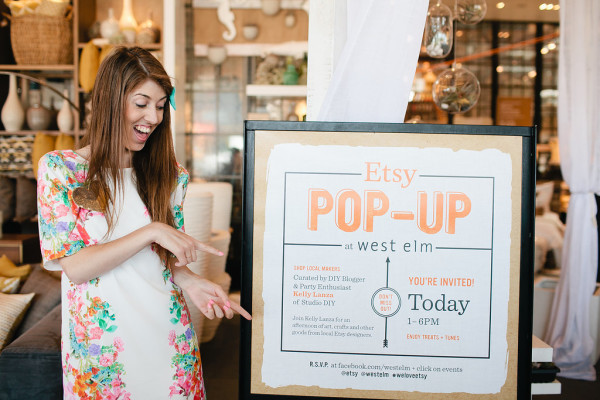 So excited to share a glimpse today at the Etsy Pop-Up I curated for West Elm Los Angeles two weeks back. I had so. much. fun. West Elm basically had to kick me out at the end of the night! True to anything Studio DIY, I left the place covered in confetti and there was no donut (Or, Fonut!) left behind. But more than anything, I just loved running around fan-girling out on all the AMAZING Etsy vendors that I finally got to meet and hug in person. Seriously, I've been a fan from afar of all of these folks and it's always so great to find out that the people behind the talent are just as awesome! Here's a peek at how it all went down!
Above: Blooms in the Air, Clap Clap Design, Ripe Shop, Emily Rickard
Above: Lemon Bird Preserves, Cute Bright Things, Coral & Stone, Hand & Machine, Iron Curtain Press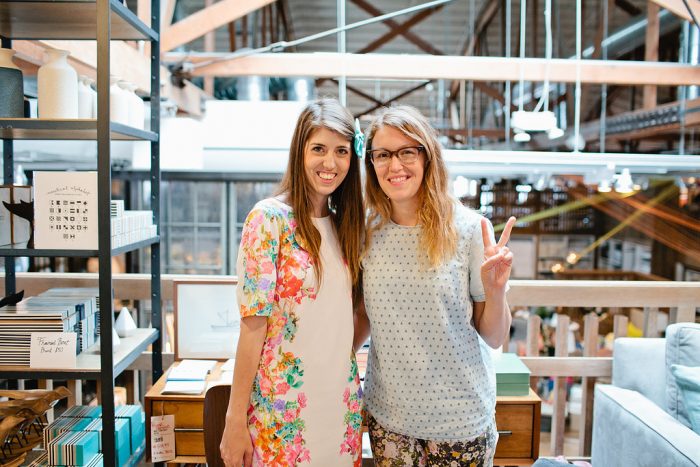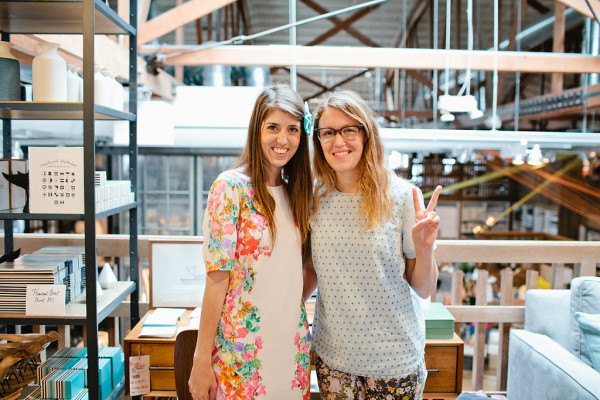 I just needed an aside for one moment. Rosanna (above) of Iron Curtain Press.. I have never seen someone who truly LOVES their job more than Rosanna. Her passion for letterpress and all that she does is so infectious, I wish you could all meet her in person. She's also hilarious, so BONUS!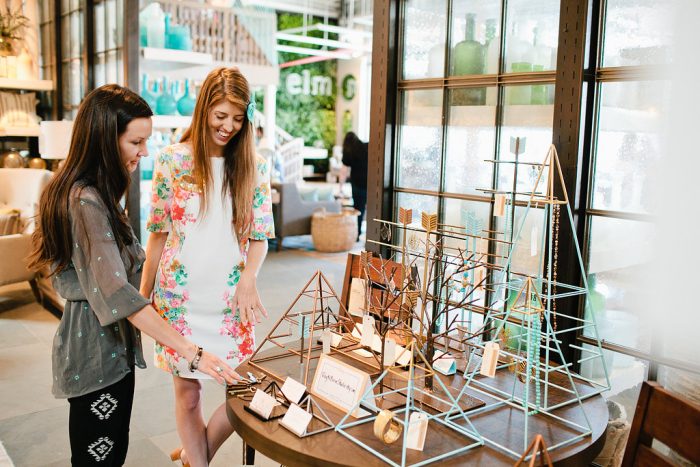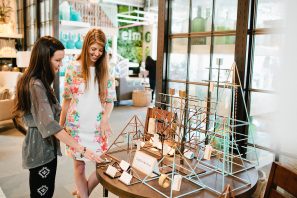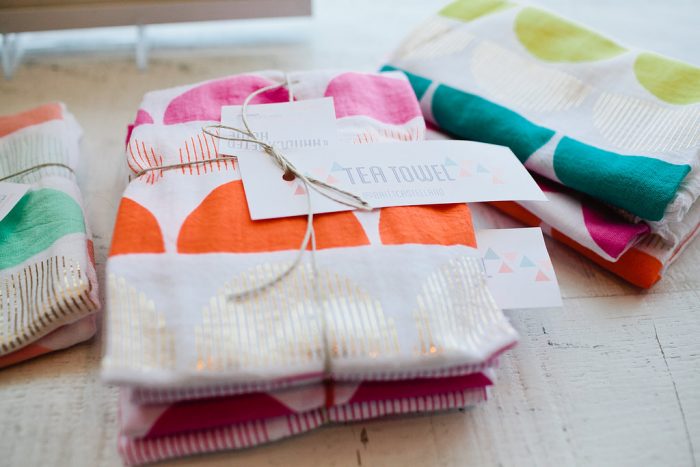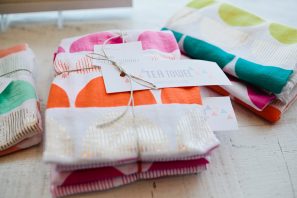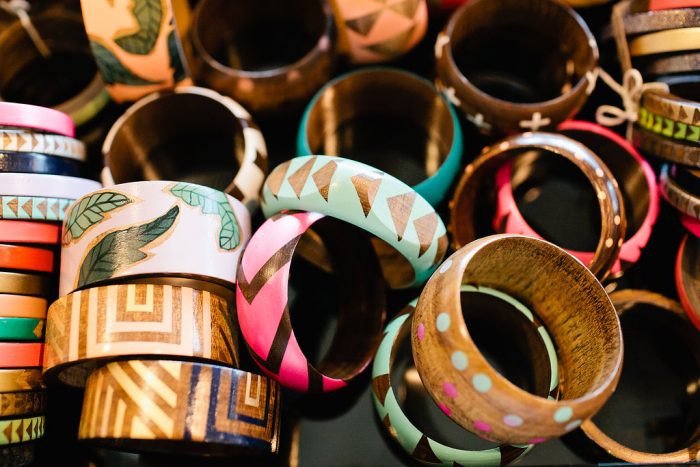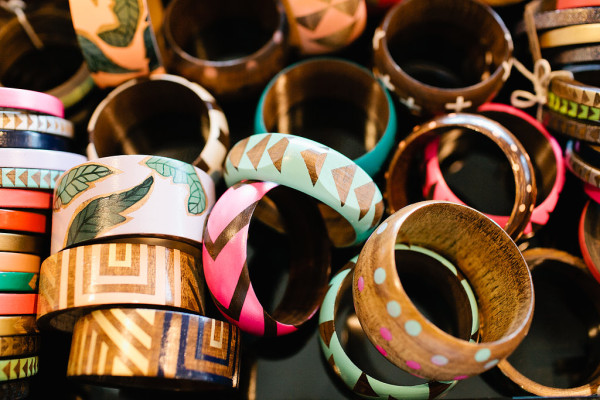 Above: Rag N' Bone Studio, A Handcrafted Home, VOZ Collective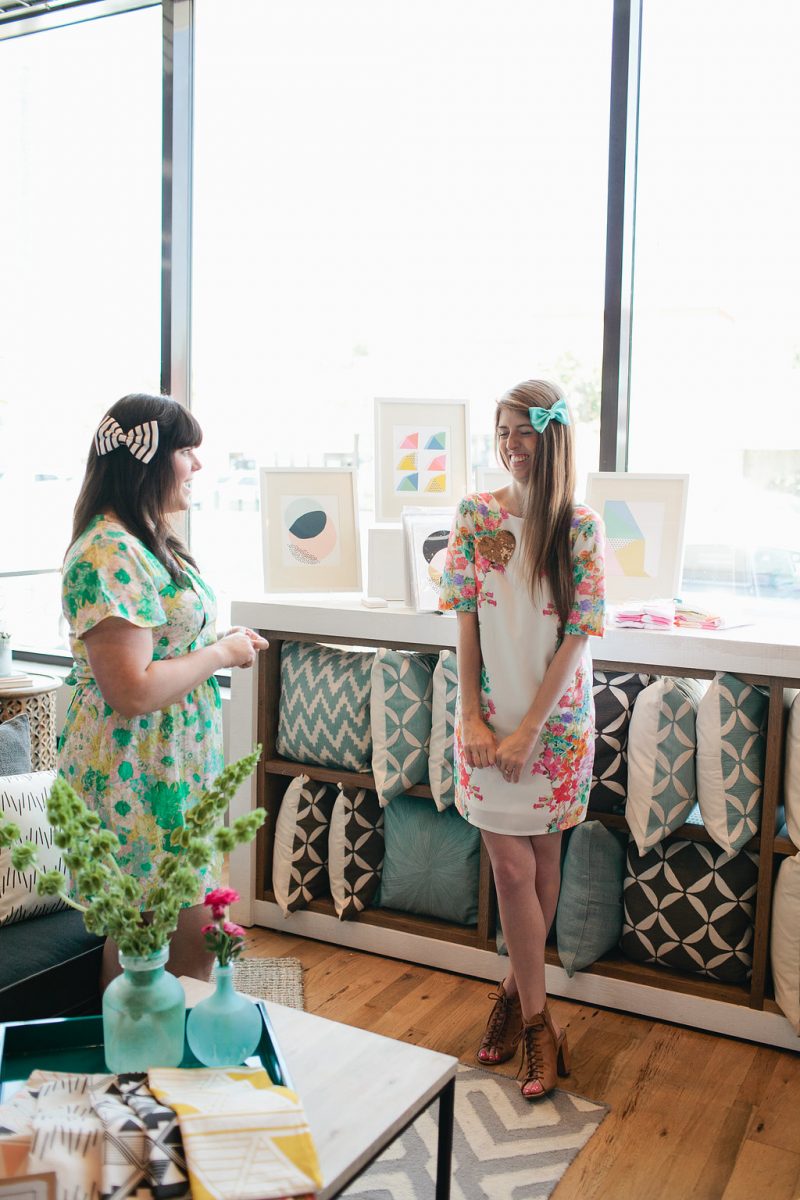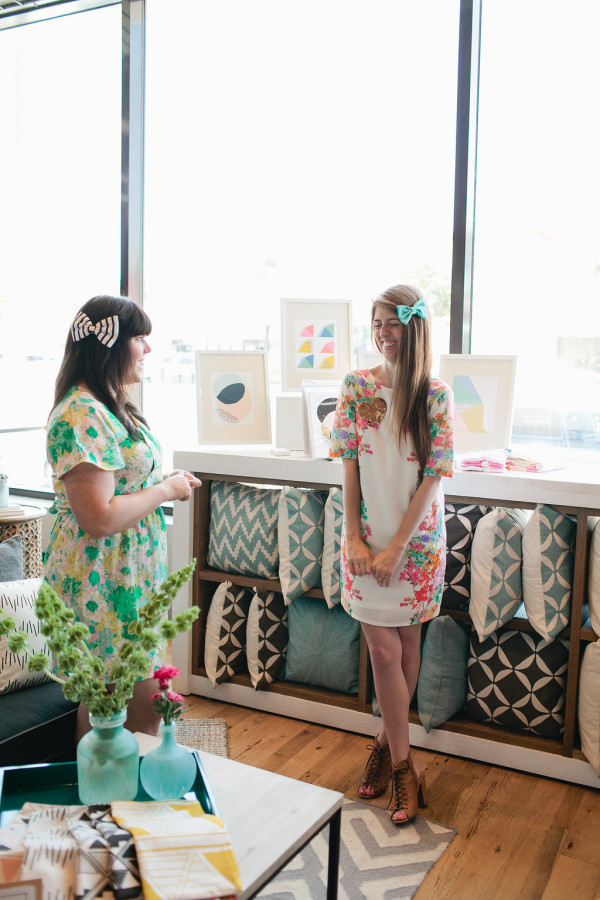 Bows and florals. It's where it's at, dudes.
All Photos by Megan Welker Photography
A HUGE thank you to Smiles Davis for DJ-ing (Literally everyone was talking about how awesome the jams were. Yes, I did dance. ) and to The Bosco for letting us toss confetti, donuts and flamingos around in their fun GIF photo booth all day! Check out all those snaps here. Of course, a sprinkle covered thank you to Fonuts for making (custom!) sprinkle-covered donuts for the day. What a HIT! To Megan, thank you for talking all these amazing photos so I could share our event with the world! To CJ, the West Elm LA team and the West Elm corporate team, you literally RULE. If every event went as swimmingly awesome as a West Elm event, I'd be event-ing it up every DAY!
And last! (Ok, don't cue the cut-off music yet. Unless it's from Smiles… then that's ok.) To all the Etsy sellers who came out and sold their butts off at the event… it wouldn't have been an event without you all! Each one of you and your crazy talent knocked my socks off!
Phew! I better never win an Oscar because they'd have to drag me off stage. But I'm really just so grateful to have such fun opportunities, and to have some of you local followers come out and support me in person, too! It was a day to remember!
P.S. …While Jeff and I were in the store, we did a little registry shopping! Check out our registry tips over on the West Elm blog, Front + Main!