As promised earlier, my first Easter DIY of the season is ready and waiting for you! And boy, is it sparkly! I've had a thing for gold sequins lately (read: always), so why not decorate Easter eggs with them!? Not your traditional egg, but definitely one for the non-traditional Easter-er (that's a word, yes?). Spell a word, make some hearts for the love of your life or just cover the whole darn egg in sequins! Let's do this.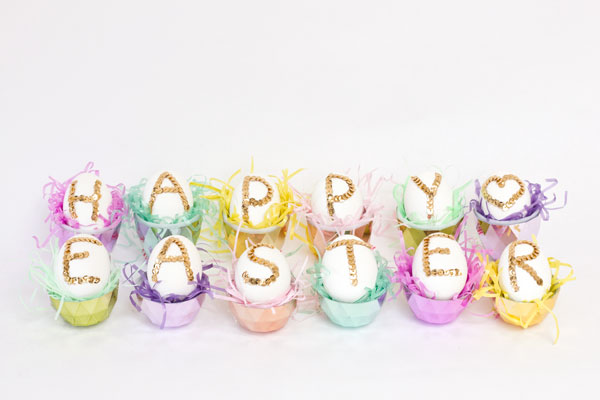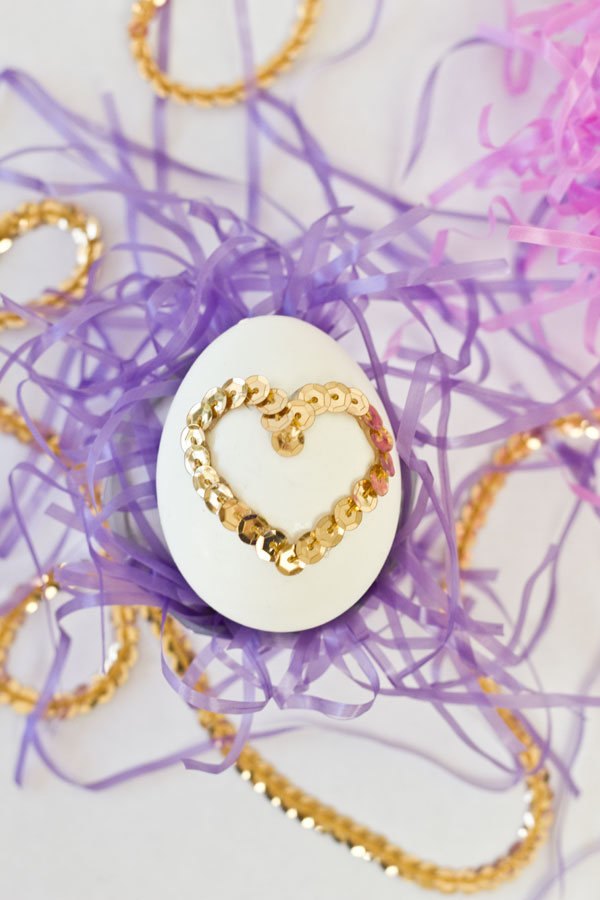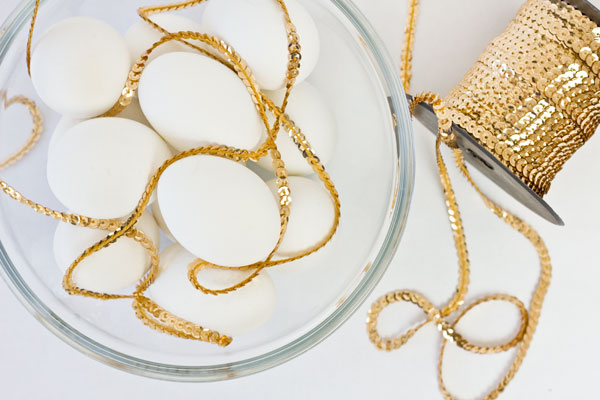 Jumbo Eggs, Hard-Boiled
Sequin Trim
Hot Glue Gun
Pencil
Lightly draw the letter, heart or other shape you want on your egg with a pencil. Working in small sections, go over your pencil line with hot glue and quickly press your sequin trim on top.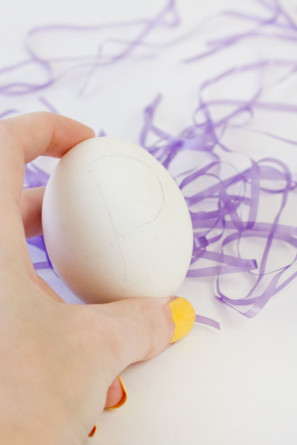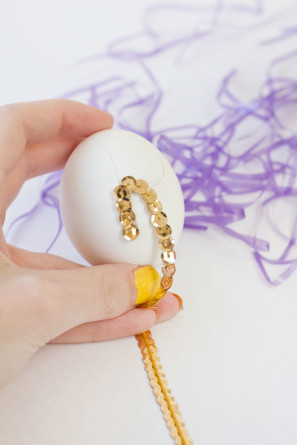 Keep going until your entire letter or shape is formed. Trim any excess thread or sequins off and if for any reason you need to touch up your letter, carefully glue on individual sequins (you can just pull these off the strand of trim).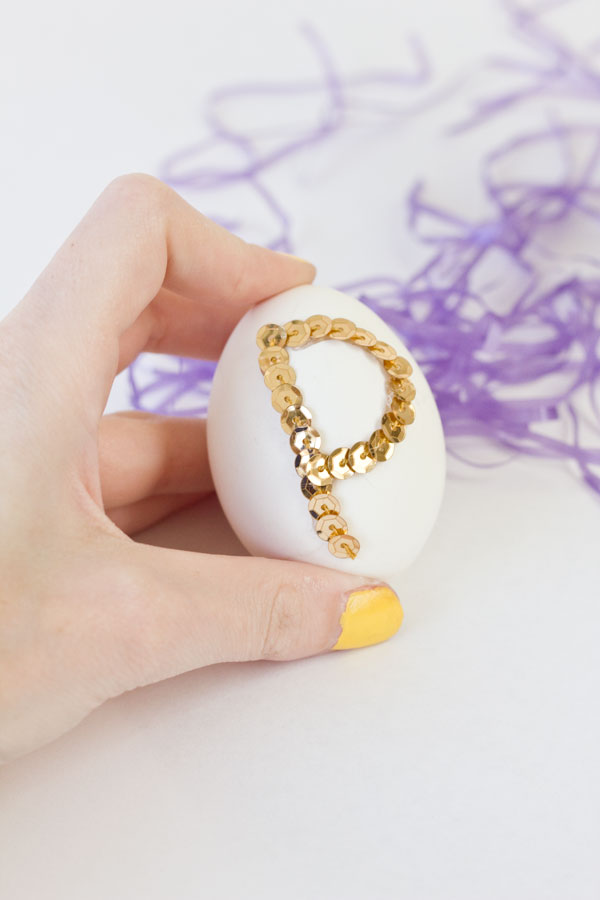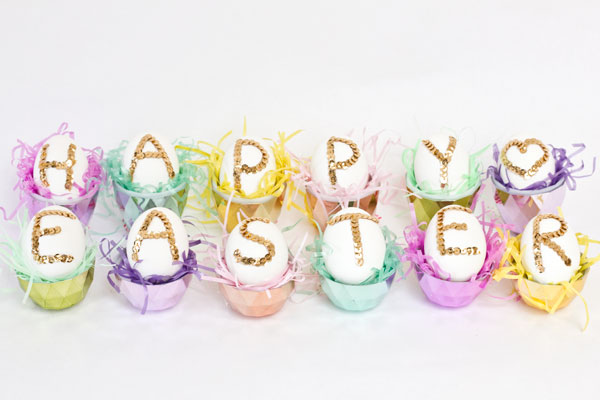 To make the egg fully covered in sequins. Start at the very top of your egg and hot glue your sequin trim on, going round and round until you reach the bottom!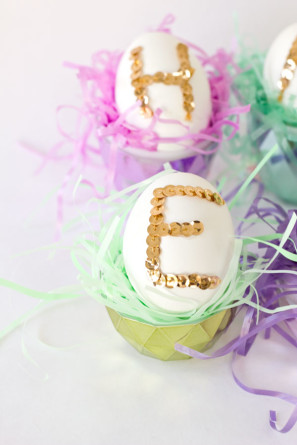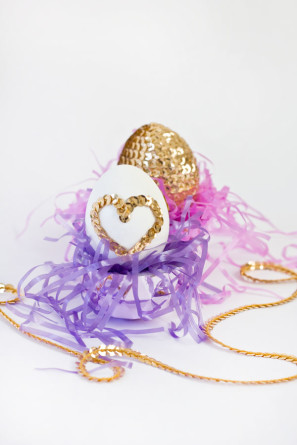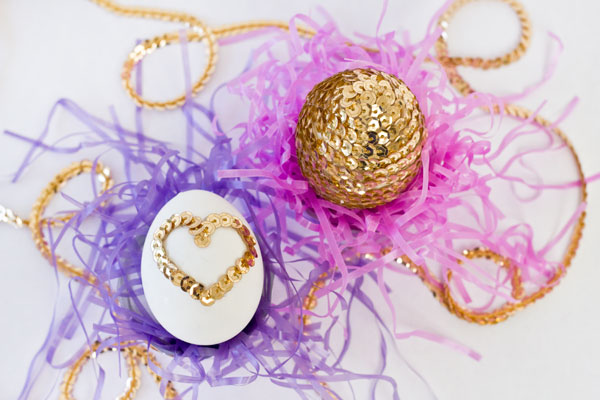 All Photos by Studio DIY
For more Easter DIY projects, click here!