It's time for the final 2013 St. Patrick's Day project, everyone. How bittersweet! But I'll leave you with something that's just sweet. Rock candy cake toppers! If you can go to the store and buy rock candy, you can make this topper. How's THAT for easy!? Edible cake toppers are just double the fun too. Use this idea this weekend for a last minute St. Patty's treat, and then use it again for pretty much any event that requires a cake and some color pop-age.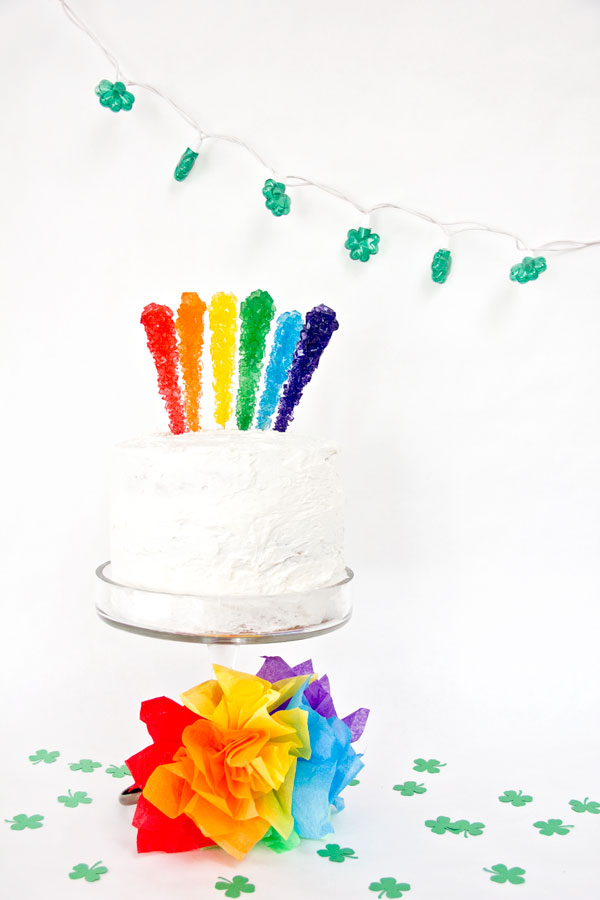 Now we are going to play "I spy"… Do you spy my mistake!?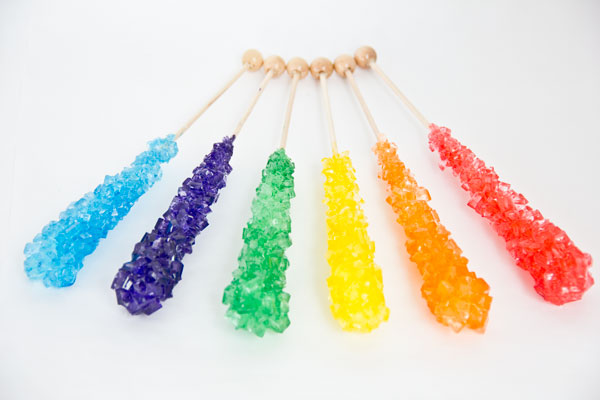 Whoopsies! I blame the leprechauns. Regardless, all you need to do to make this topper is buy some rock candy (World Market has some, as do many candy stores or party stores that have a candy section), pop the bottom "bead" off of the sticks (or cut it off) and plop them in the cake in whatever arrangement you so choose.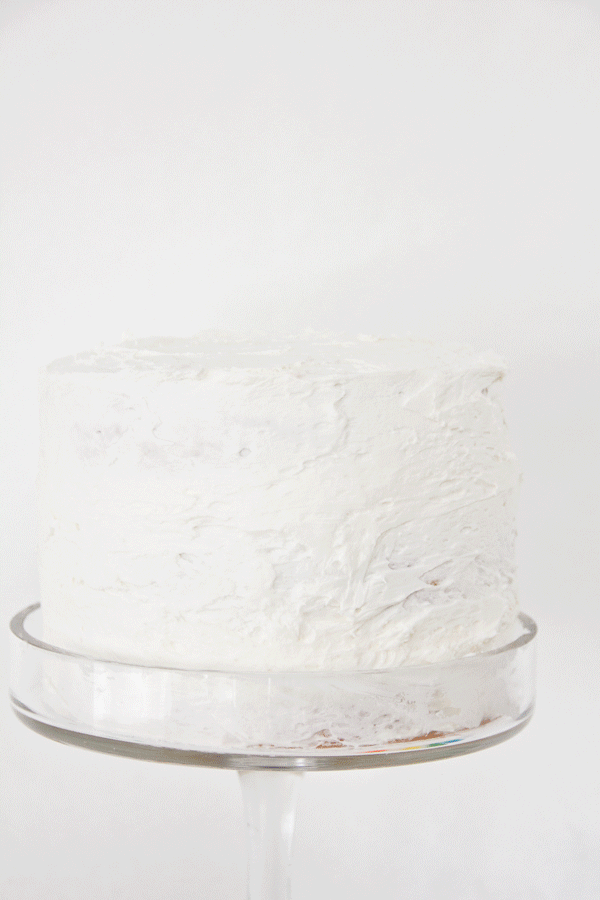 You probably didn't even need me to tell you how to do that, huh!? But I bet none of you will complain at an extra, easy excuse for looking at this color frenzy! And eating it.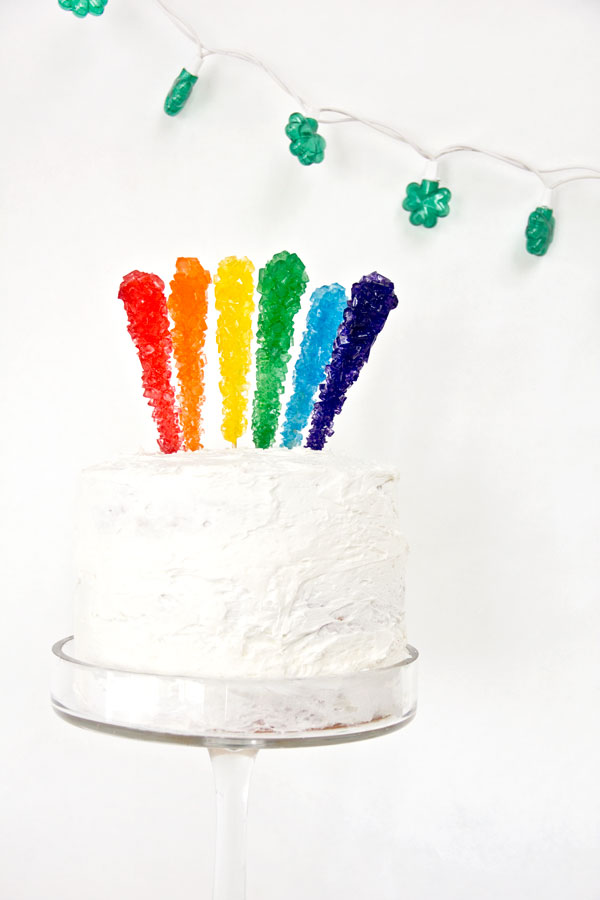 All Photos by Studio DIY
And that, my friends, would be a wrap. St. Patrick's Day, I'll craft ya next year! Easter, get ready. I'm coming for ya!
For a real rainbow dessert overload, you should also make rainbow cannoli! For more St. Patrick's Day DIY projects, click here. And for more DIY fun all around, head here!