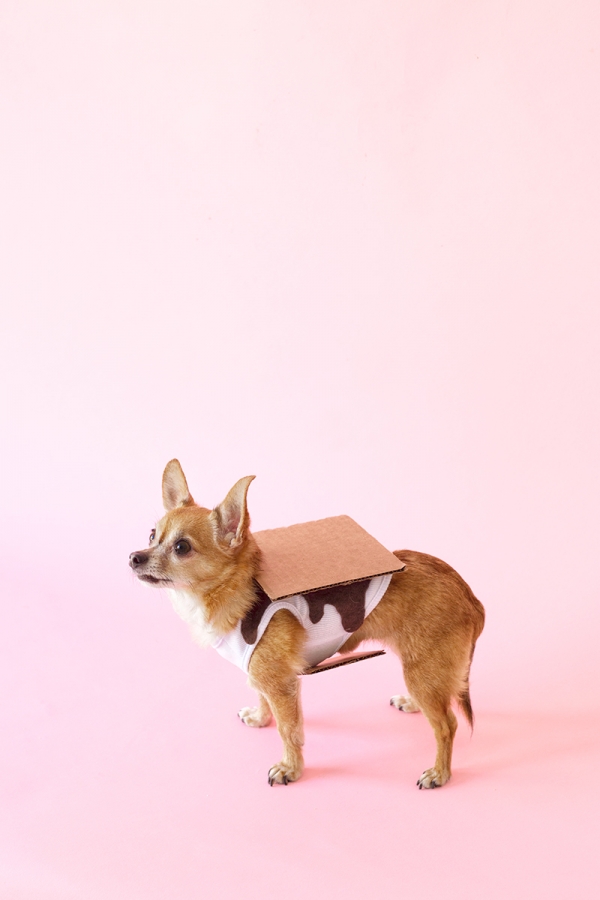 I would like to make it known that I made this costume EXCLUSIVELY so I could use the pun "Less is S'more." Yes, yes… I'm here all night, folks! But really, this doggy costume is super easy to make with just three supplies and a little hot glue and it's pretty freaking hilarious!!!! Whip it up just in time to take your pup along for the trick-or-treating ride.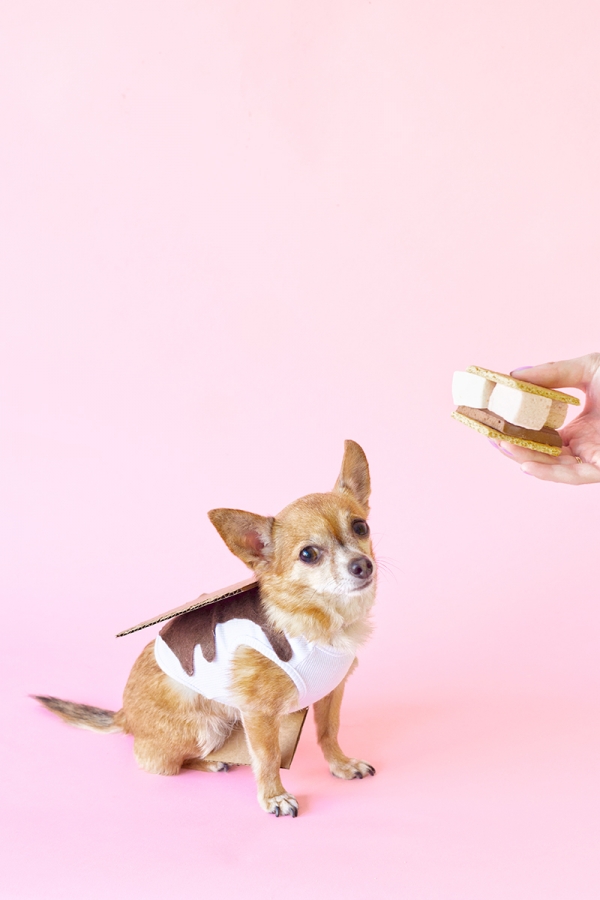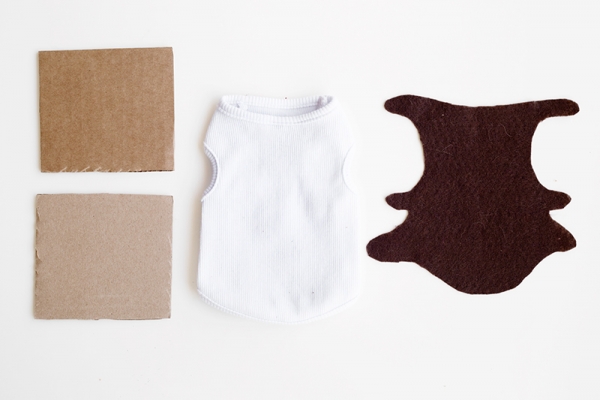 White Dog Shirt
Cardboard
Brown Felt
Hot Glue
Scissors
Elastic (Optional, see notes in step 3)
1. Cut two squares out of cardboard. You need to ensure that the bottom square is small enough that the dog can comfortable move his/her legs without banging into it. For this reason, we ended up trimming the bottom square to be smaller than the top one.. and it still looked just fine!
2. Cut the brown felt to have some chocolate "drips" along it. It should be about the same length (from top to bottom) as the shirt.
3. Hot glue the chocolate felt to the white shirt. Then hot glue the cardboard to the top of the chocolate and the bottom of the shirt. Try on the dog and trim cardboard as necessary. If you are making this for a larger dog, it may be easier to glue the cardbaord to a piece of elastic and slip it over the dog that way, since the cardboard will be larger in that case!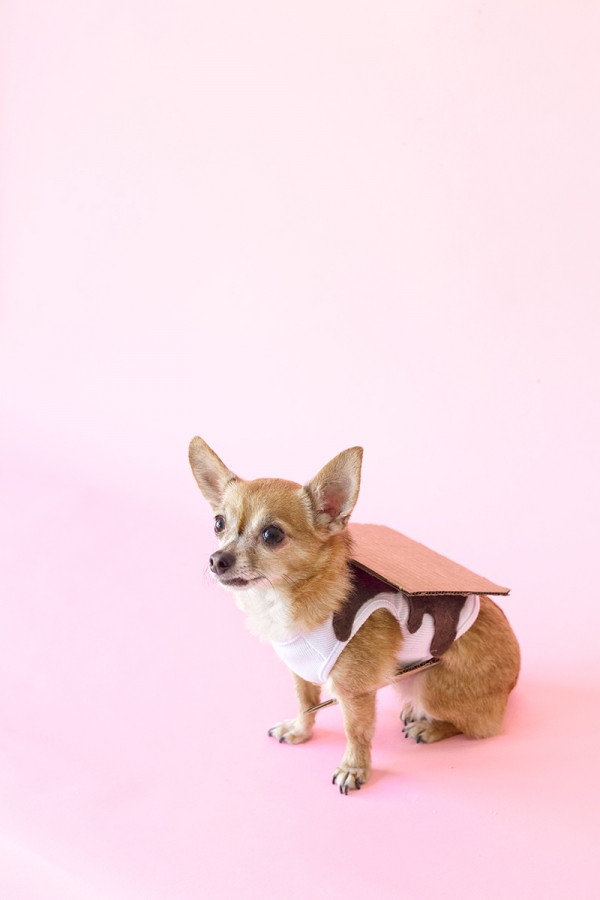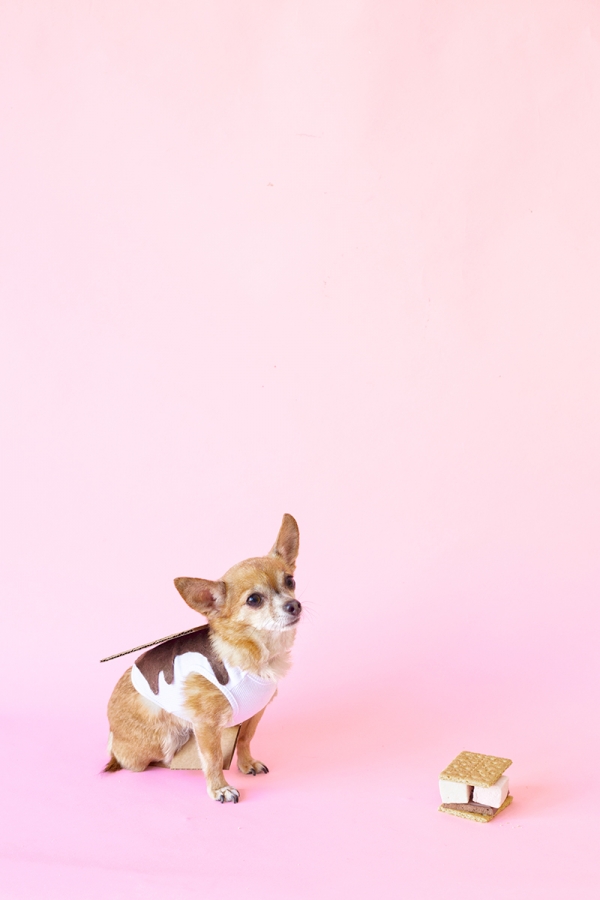 Photos by Jeff Mindell
As you can see, Bella was SUPER thrilled about this costume. But man, did she look cute in it!
And remember, while you're dog looks super cute dressed in chocolate… he or she should never eat it! Chocolate is dangerous and deadly for dogs, so lets stick to the felt version around them. =)
p.s. DIY Milkshake Costumes!