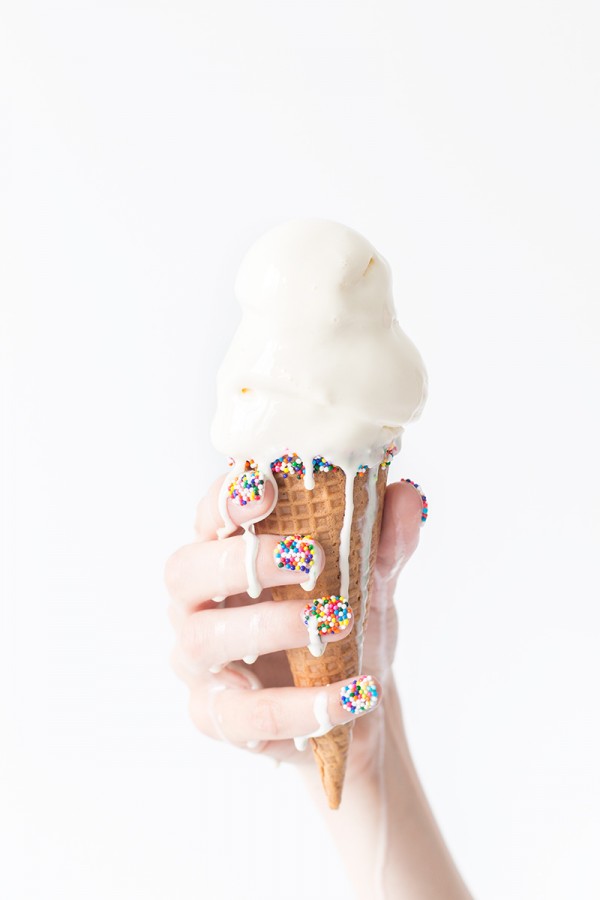 Well, if you ever thought, "What the heck can I do with those extra sprinkles?" I'm here to give you the answer: put them on your NAILS! Yes, a sprinkle manicure, folks. It's what my dreams are made of, and if you hang out around these parts often, it's probably what your dreams are made of too. Let's make it happen.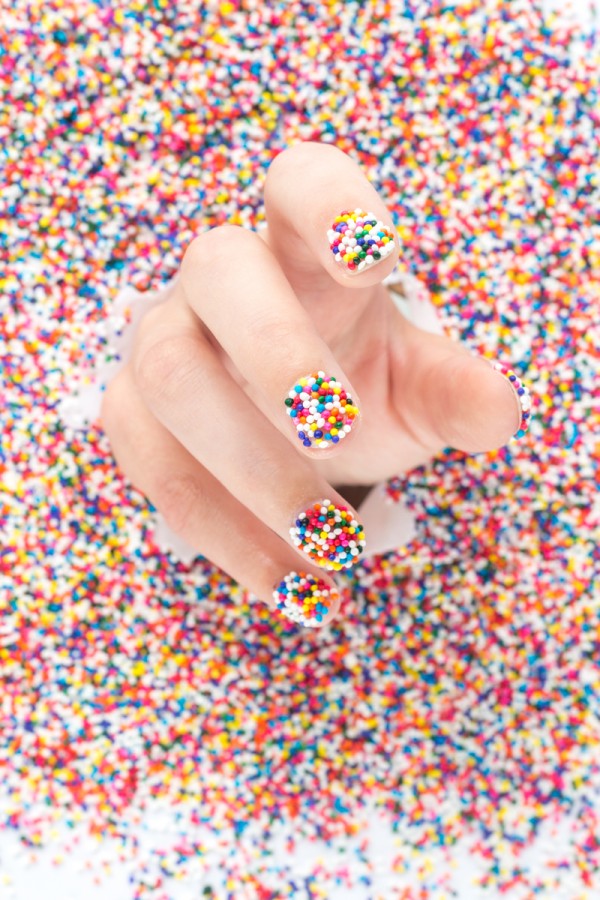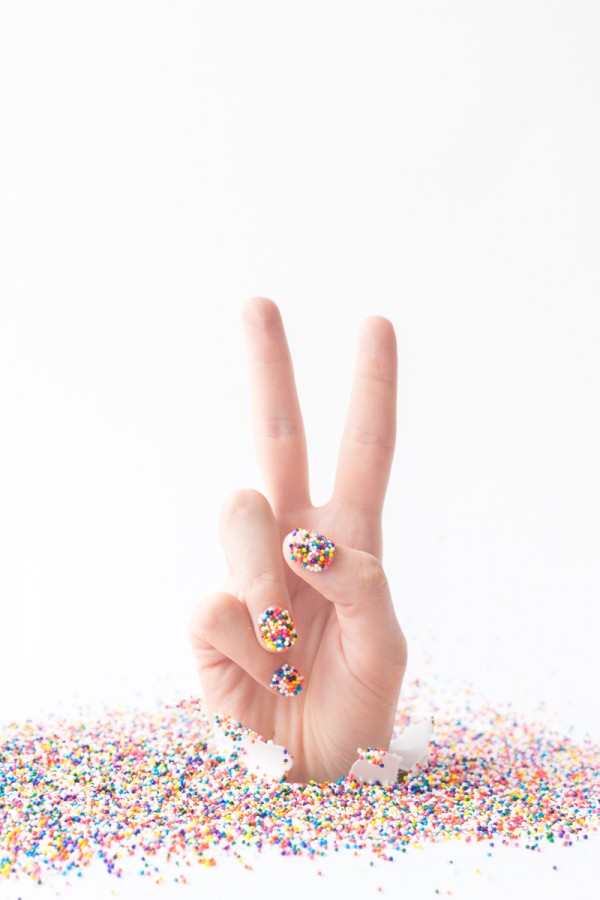 Before we get crackin', a note! This manicure is not meant to last as long as a regular mani! We recommend using this tutorial for a special event like a birthday or other party! For a bit longer wear, you can use nail glue as the base instead of base coat, as described in the tutorial below.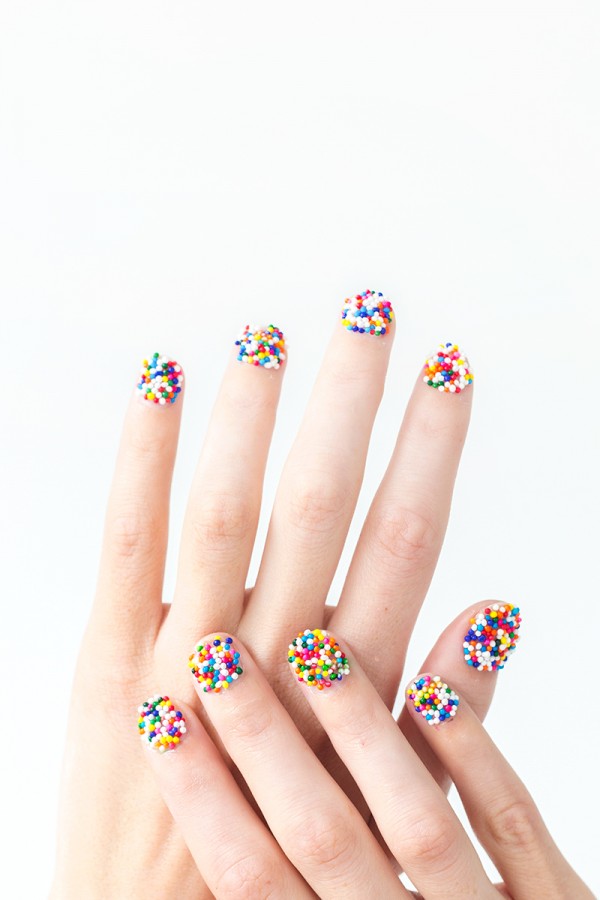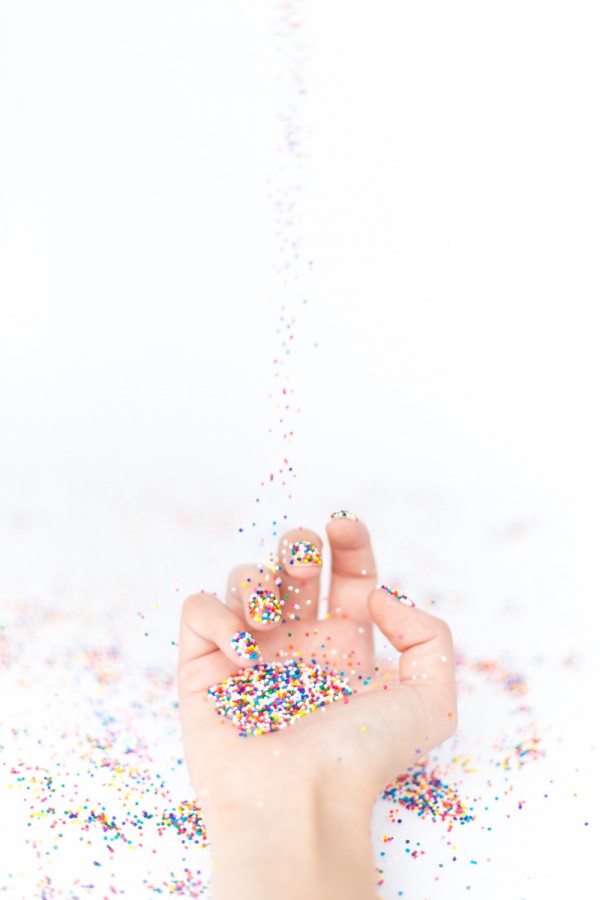 Photos by Jeff Mindell / Manicure + Styling by Beautilitarian / Illustrations by Bouffants & Broken Hearts / Creative Direction + (Awesome) Hand Modeling by Studio DIY
EEEP! I just love this mani so much. Hope all your birthdays are, like, tomorrow so you can give this one a test run!
For more manicure tutorials, click here!