I told ya there was gonna be more doggy DIYs!!!! LOOK AT THAT FACE! We decided Emmett needed a dog leash, ehm, a technicolor dog leash!!!!! And you gotta see what we used to do it! It was like 90s birthday party/summer camp all over again. Check it out!!!!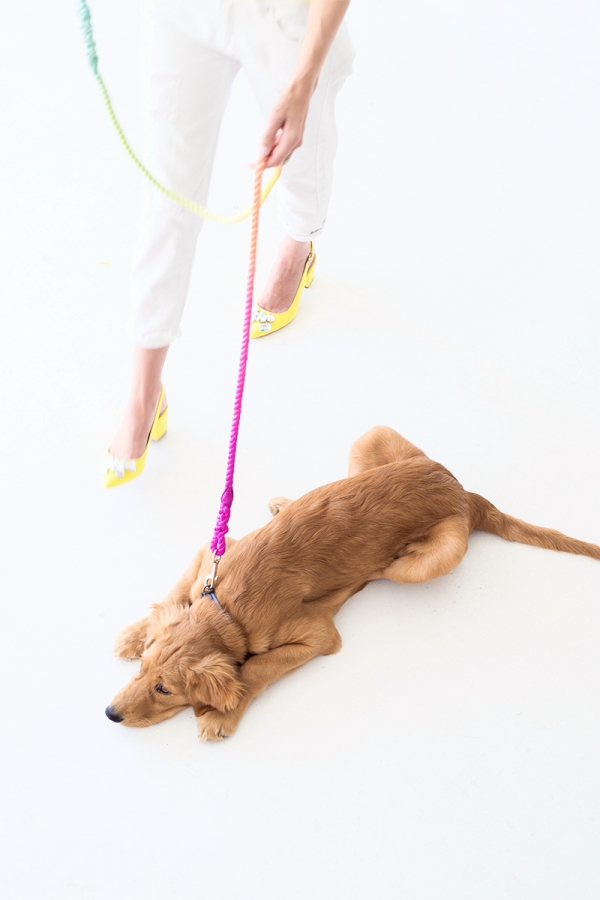 Cotton Rope Leash (We bought this one!)
Tie Dye Kit
Bowls (one for each color)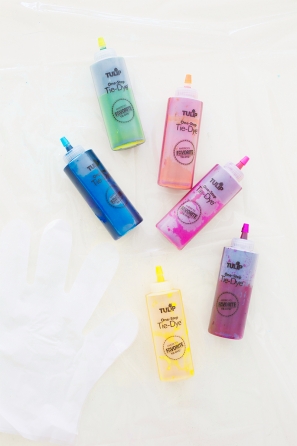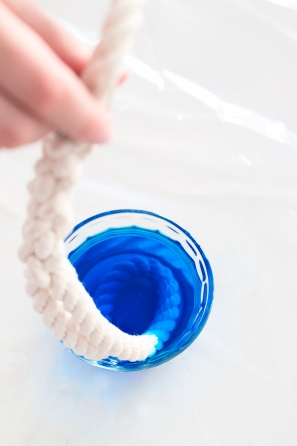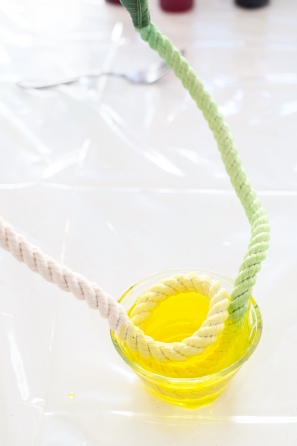 1. Mix the dye with water in the bottles according to package directions. The dyes are SUPER bright and rainbow, and we wanted ours to be a little softer, so we then squeezed some of the dye into a glass bowls and mixed it with additional water, about a 1 part dye to 3 part water ratio.
2. Think about how many colors you want (we used six) and how long your leash is (ours was six feet) to get an idea of how big each color section should be before you start dyeing. Ours were about 10″ each. Once you're ready, put on the gloves included in the kit and lay out the protective plastic, and start dying the handle end of the leash first. Dip the rope into the bowl and leave it there for about one minute.
3. Remove from the dye and continue with the next color. The colors will blend together a bit where they touch, which makes for a perfect rainbow-y ombre look! TIP: It's helpful to have a second person on hand to hold the already dyed section up so the colors don't run/bleed too much.
4. Continue with each color until the whole thing is dyed! Let the color sit for 8 or more hours before washing thoroughly in the sink.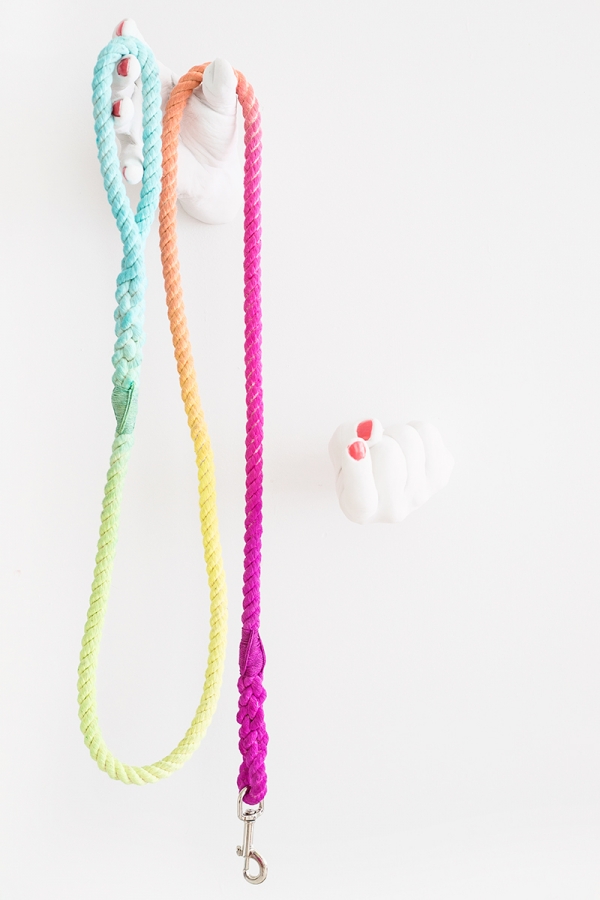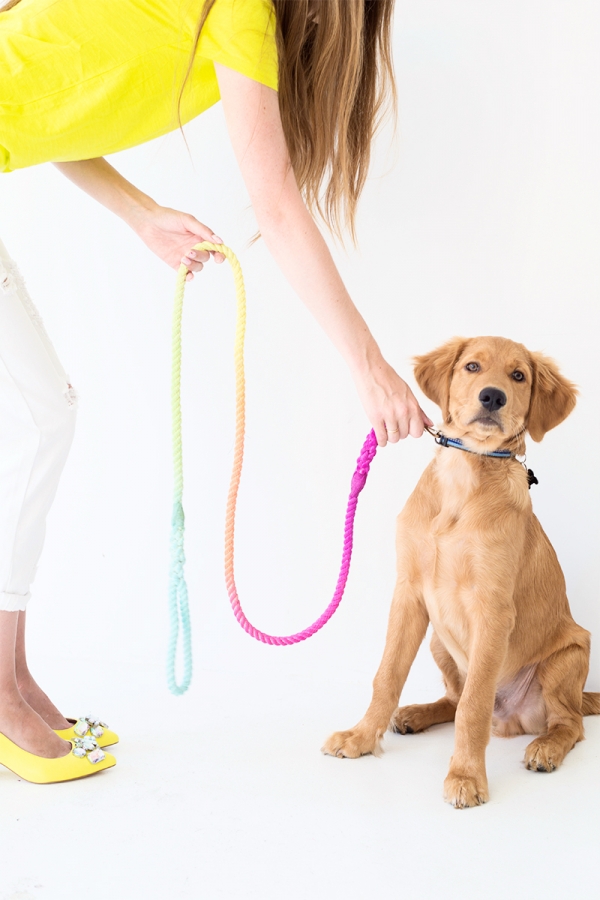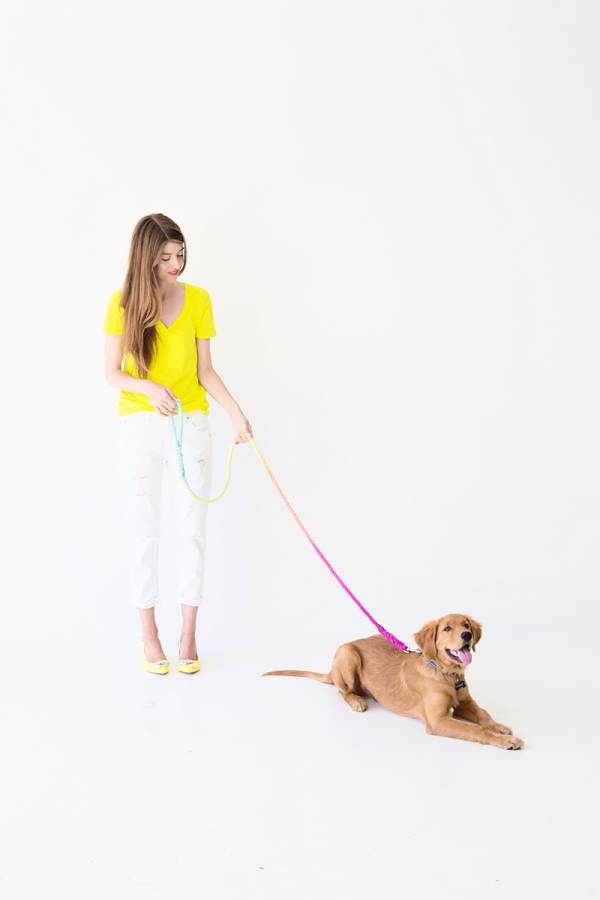 Photos by Jeff Mindell
On Me: Shirt | Jeans | Heels
And those hand hooks are from here!
I am not responsible for the one thousand people that stop you to say how cute your dog your leash is. 😉
p.s. Tie Dye S'mores and an Emoji Dog Bed!