This DIY pineapple costume is a quick costume to make by just pairing a DIY headband with a yellow outfit from your closet.
It's a great last minute costume that will make a big impact and surely win you the best costume award at your party, school or office!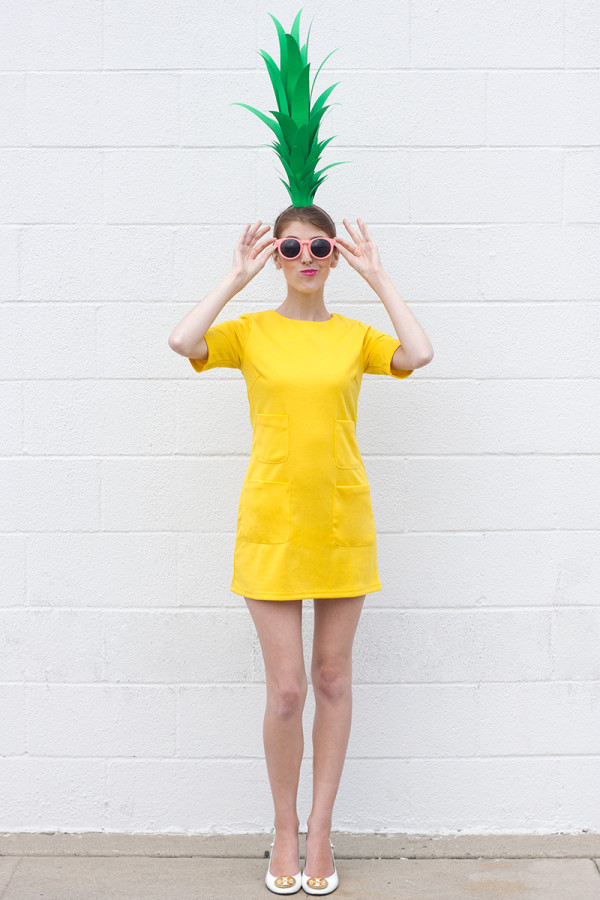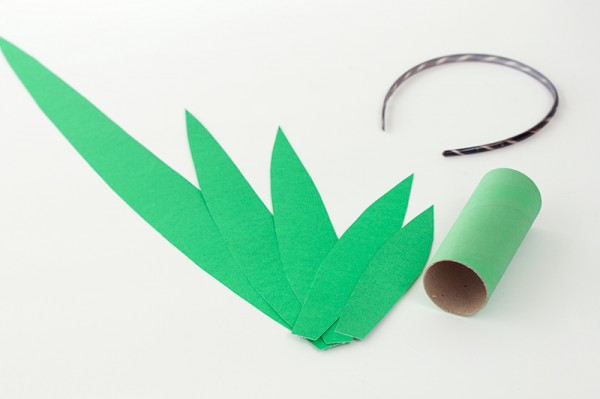 Supplies Needed To Make This Costume
How To Make a DIY Pineapple Costume
Cut out all your leaves from your green poster board (one large sheet was all I needed) using the template provided above. Curl each of the top of the leaves slightly by running your fingers over the tips. Once everything is cut, it's time to start gluing! Hot glue the four largest leaves around the cardboard tube, covering the entire tube. Curl each leaf around the tube and hold until dry.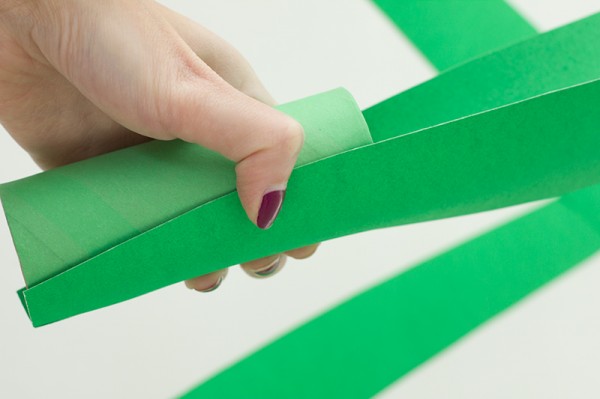 Now move to your second largest leaves. These should be glued just below the top of the cardboard tube (not all the way to the bottom of it like the first ones). Repeat the same steps you used for the first set, placing each leaf so it covers the seams from the layer before.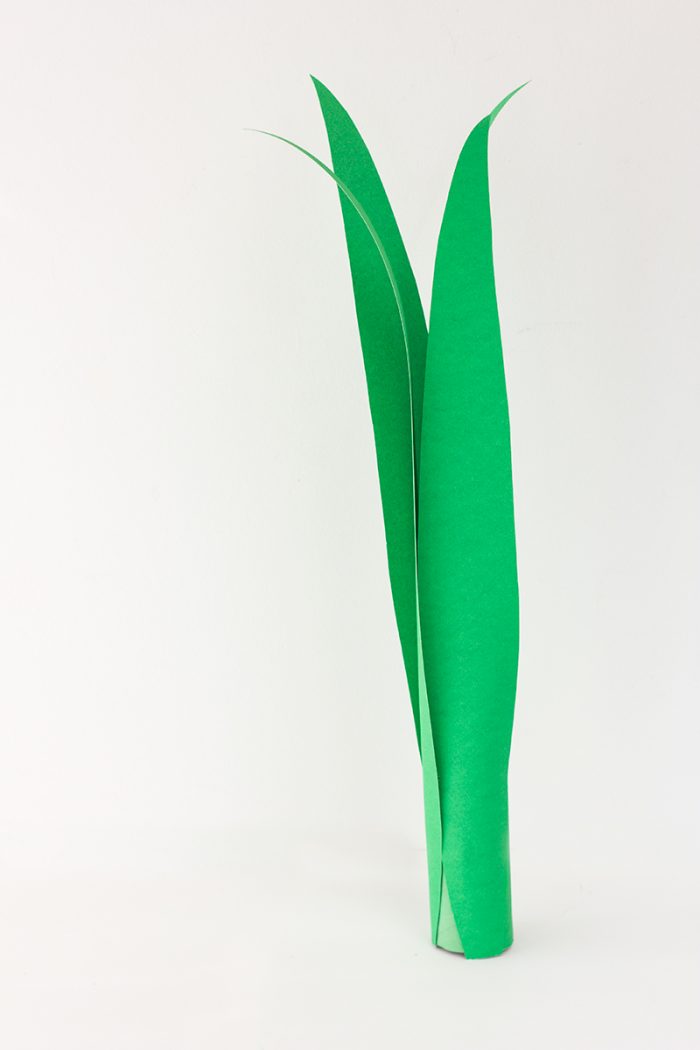 Repeat this process, using consecutively smaller leaves and working your way down the cardboard tube until you reach the bottom. So you can actually wear it, I recommend using ribbon or a headband. For the headband, simple hot glue the tube to the headband (use a lot of it!). For ribbon, which I found a bit easier in the end, hot glue or tape a piece of ribbon to each side of the inside of the tube. Tie under your chin to wear (recommended), or behind your head, securing with a lot of bobby pins.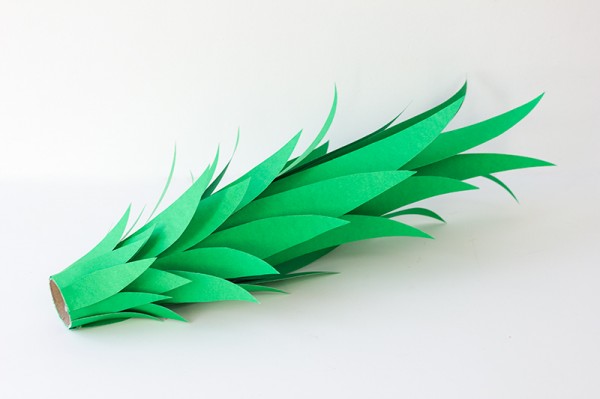 Pair with anything yellow you own or can find, and you have a costume, my friends!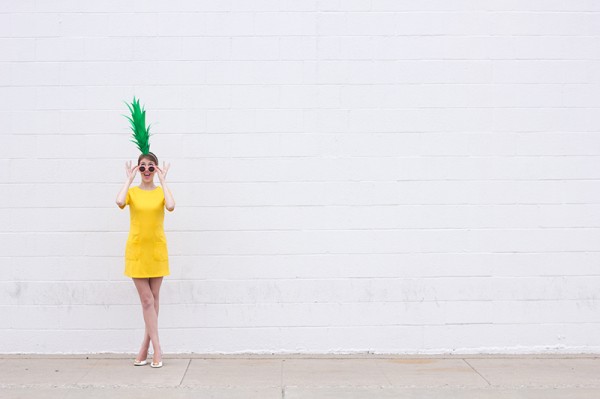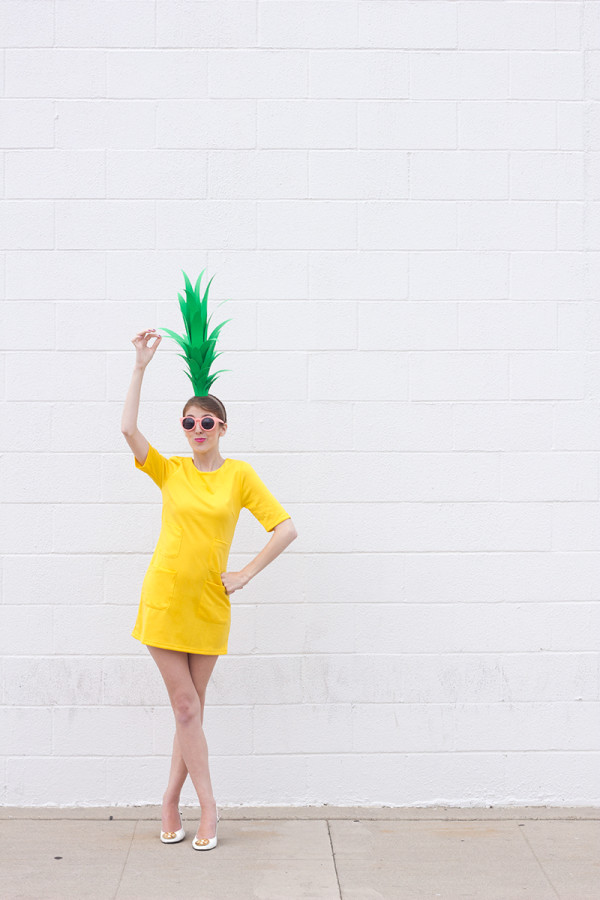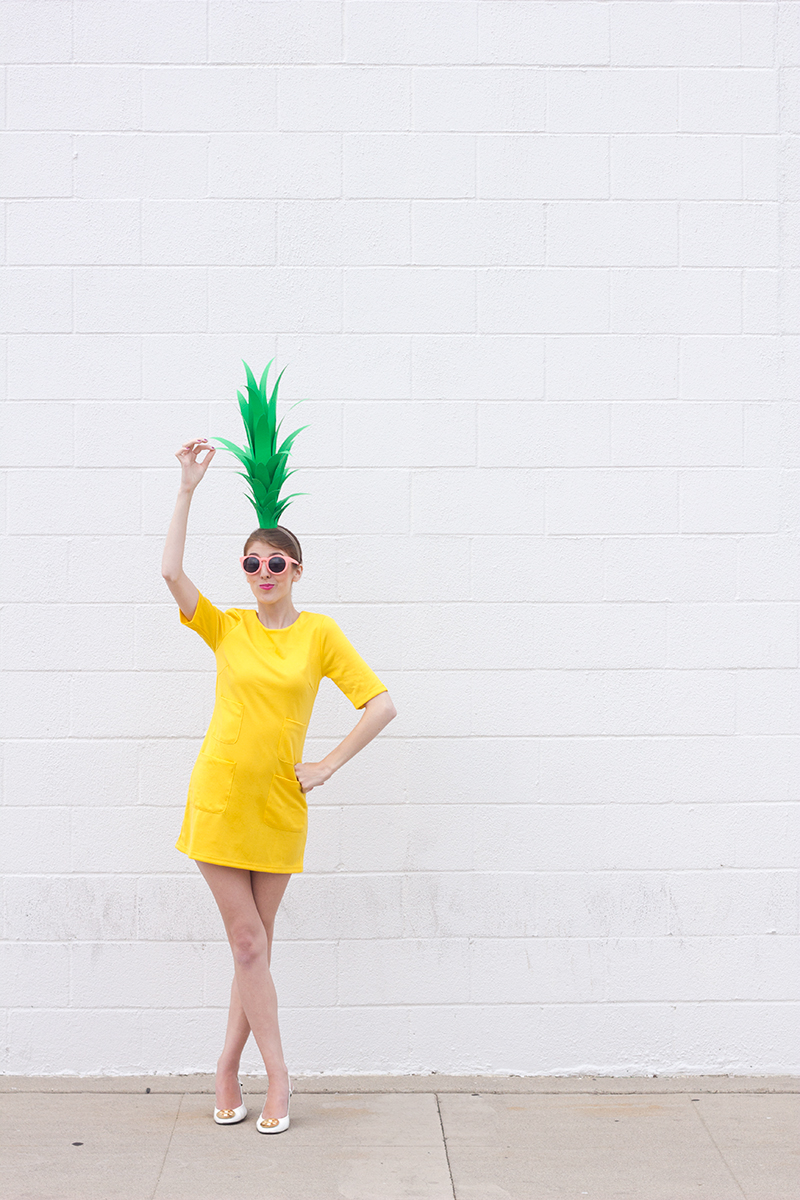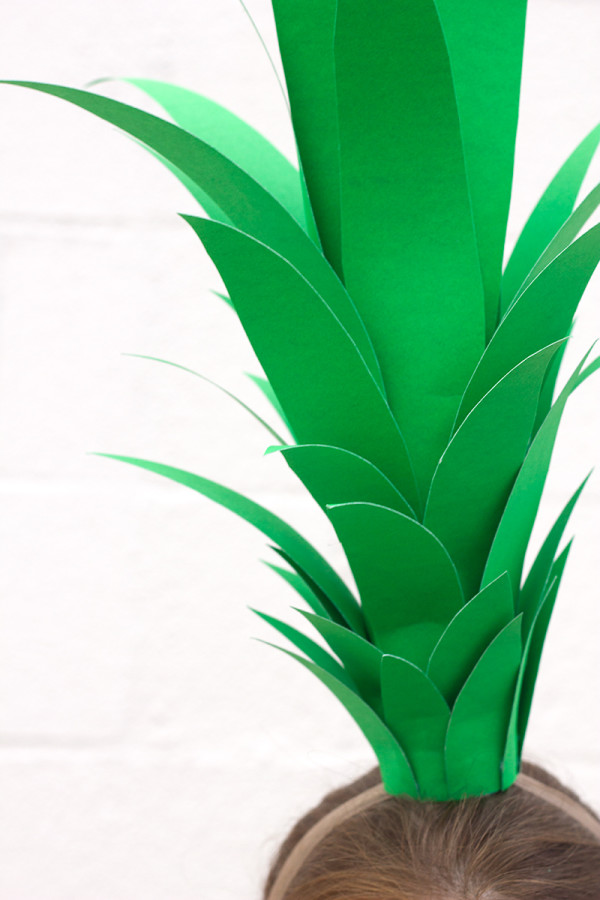 More Fruit Costumes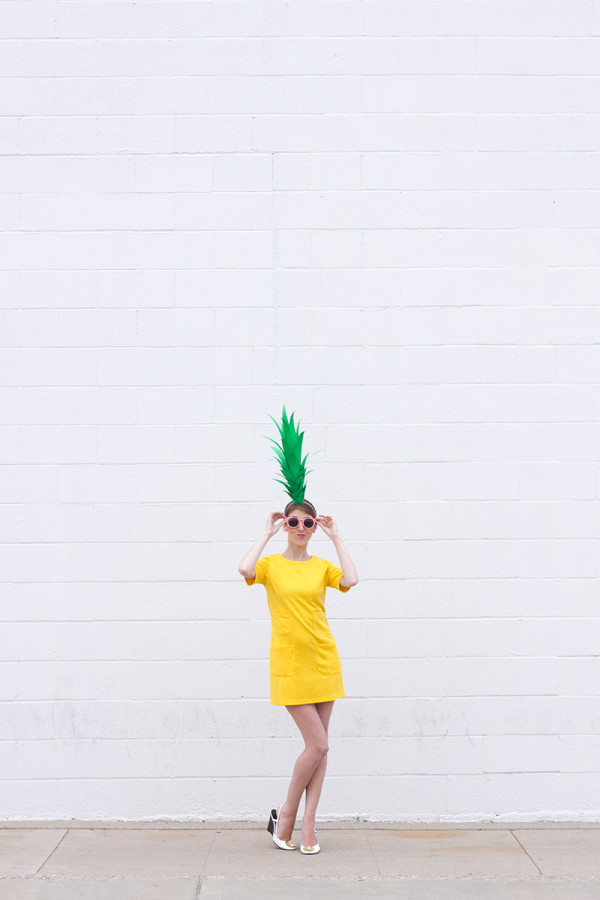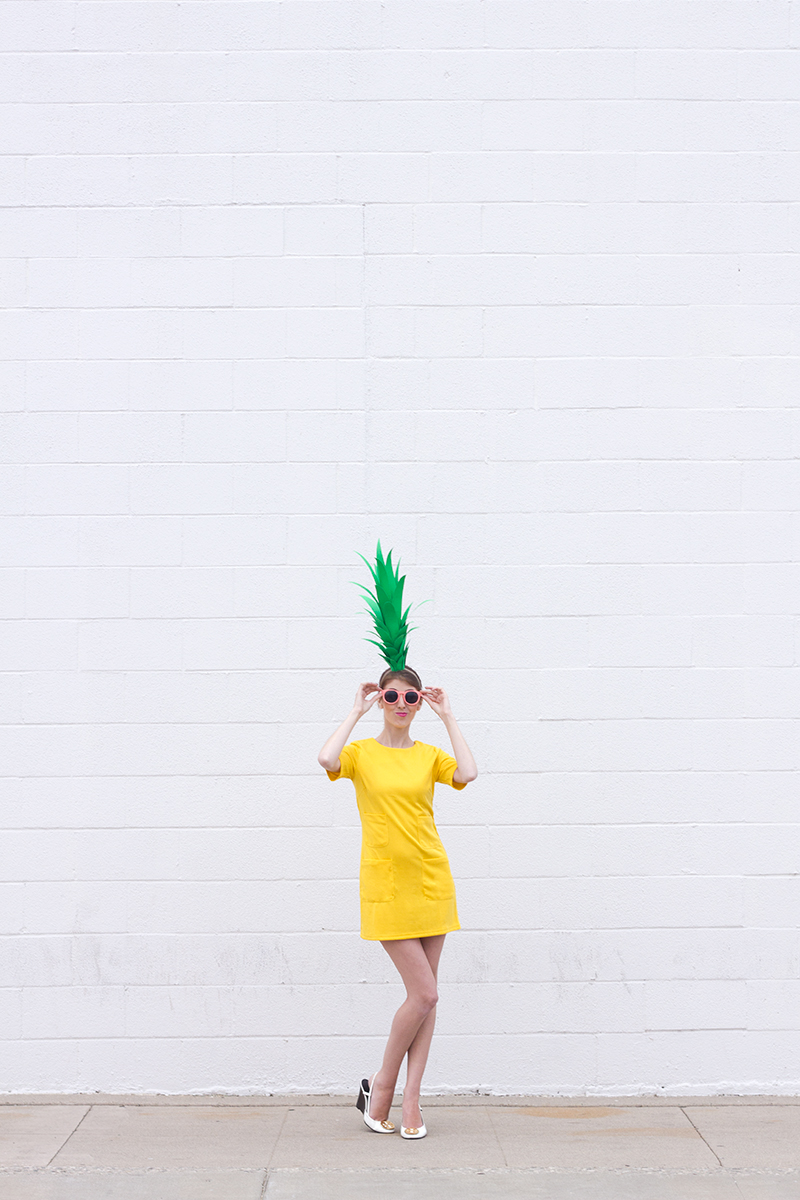 All Photos by Studio DIY
You know, carrying around this pineapple pumpkin wouldn't hurt either!