If you've been around here for awhile, you already know about Jeff and my couples costume tradition. He likes to be a "person" and I like to be a food. So we compromise! We've been a croquembouche and pastry chef, a pizza slice and delivery boy AND a fro-yo cup and moody fro-yo guy. And this year? We're a tropical drink and a POOL BOY! Now all I need is that pool boy buzzer that's been floating around Pinterest and we're SET!
But really, this costume could not be easier. The hat is made from mostly HOUSEHOLD items and paired with my personal favorite color of our shift dresses! Let's do it.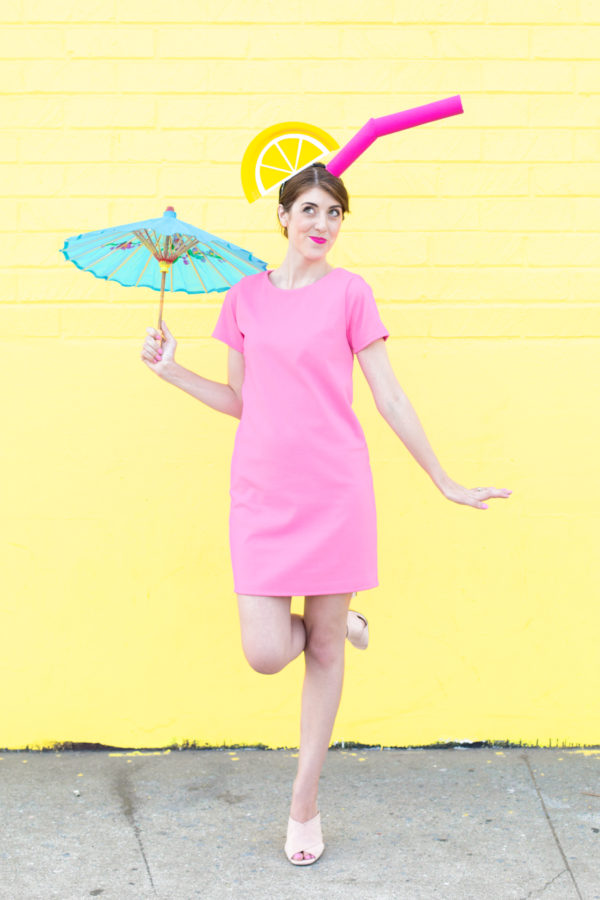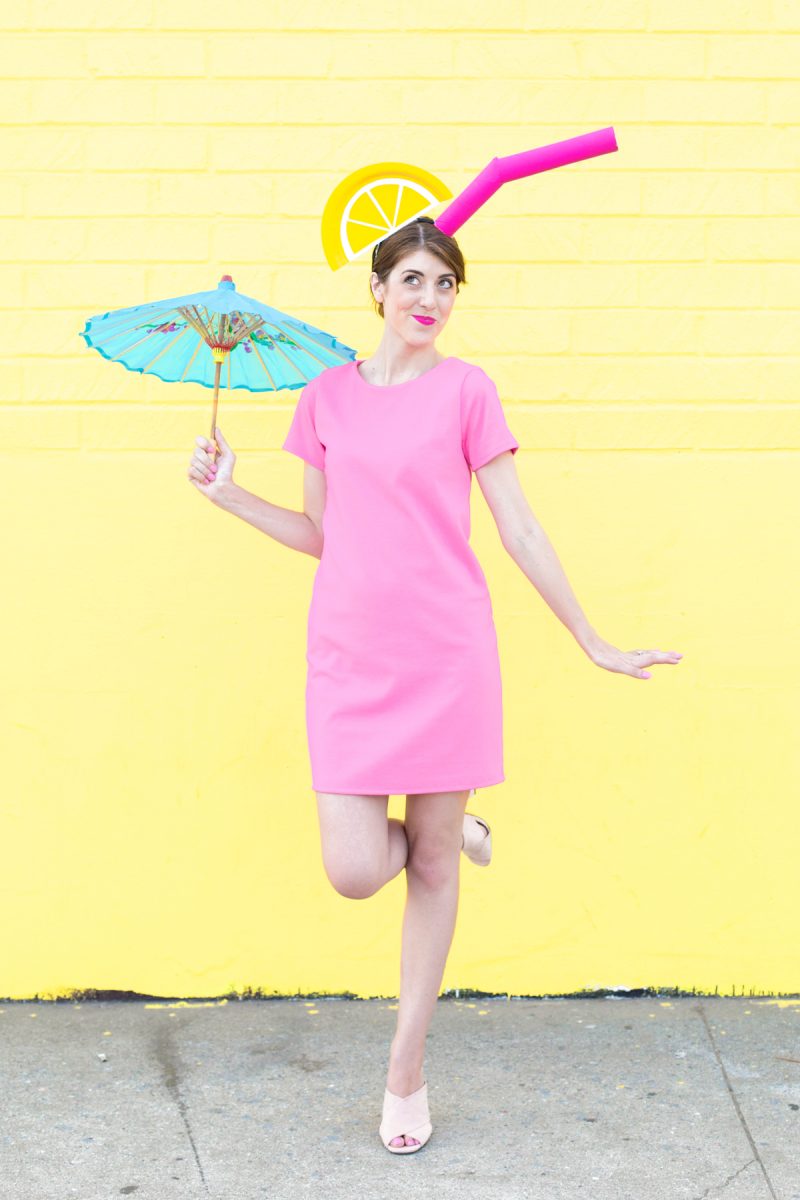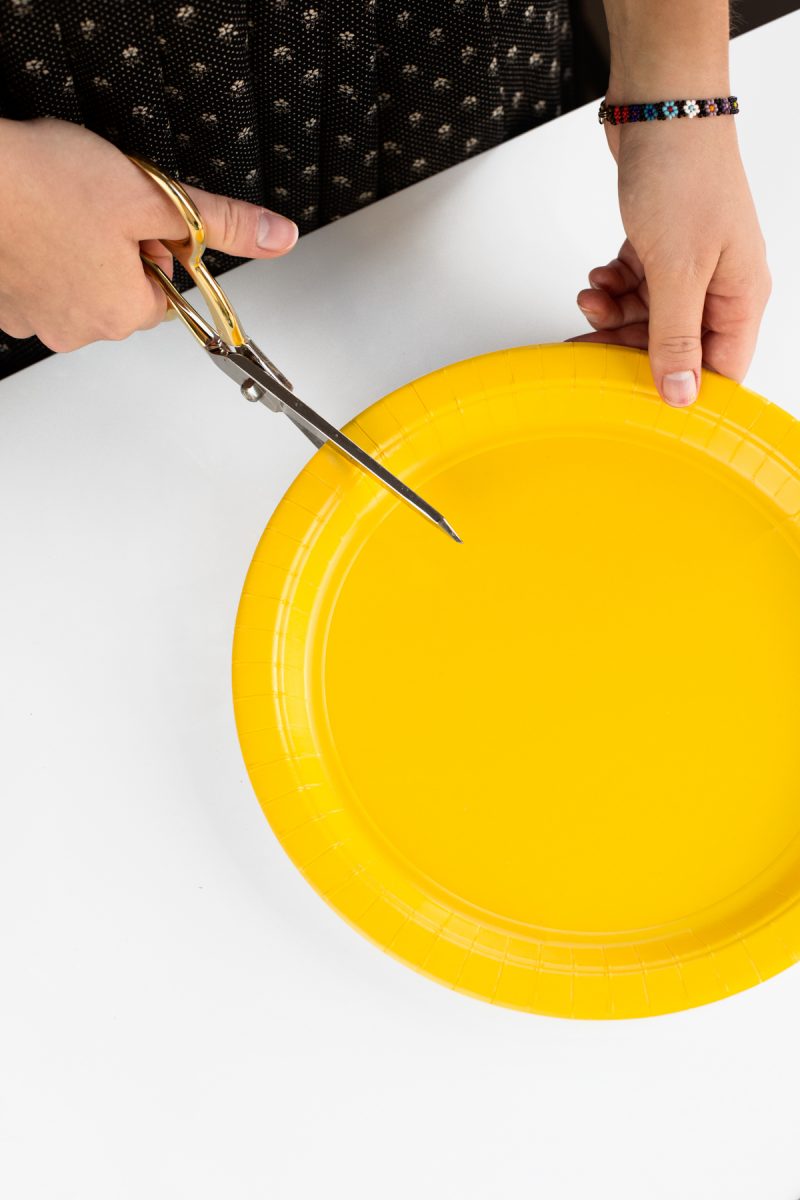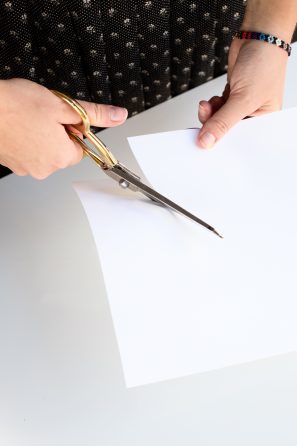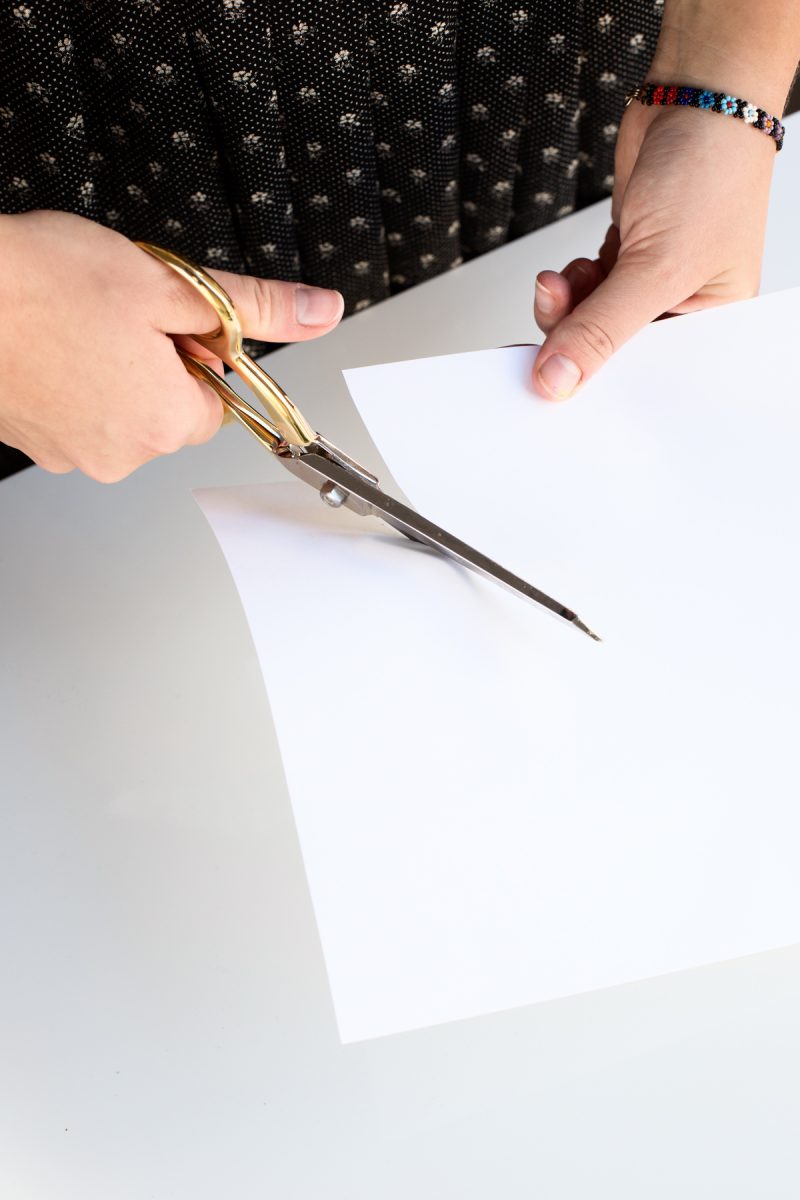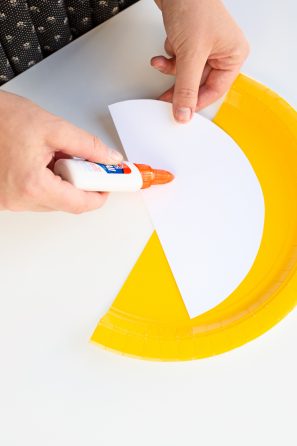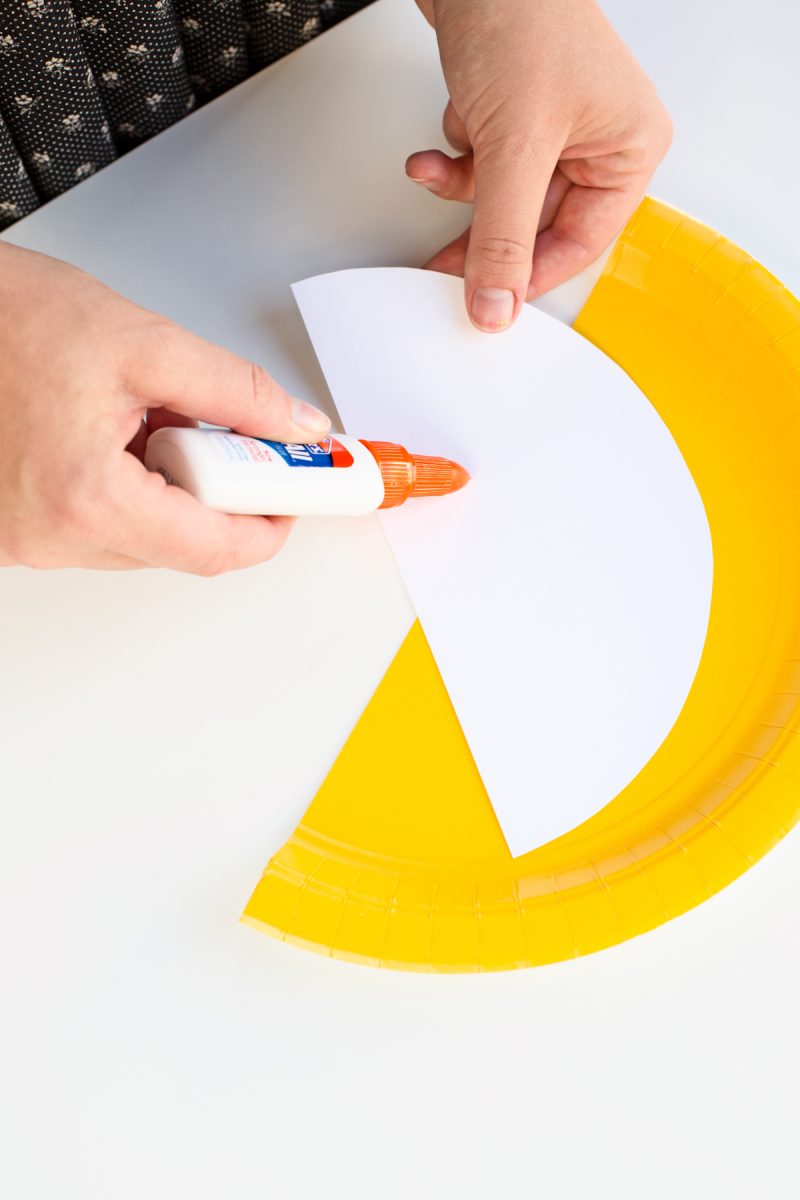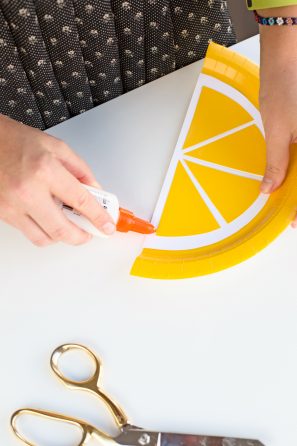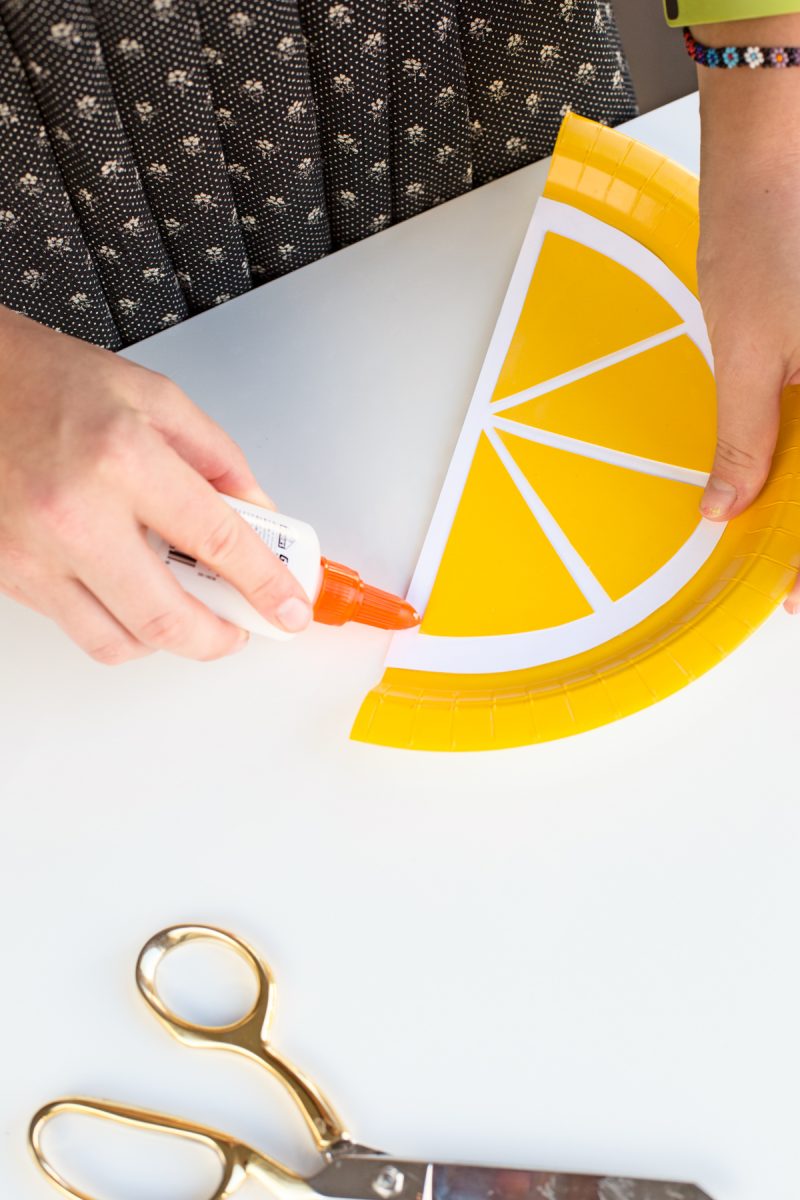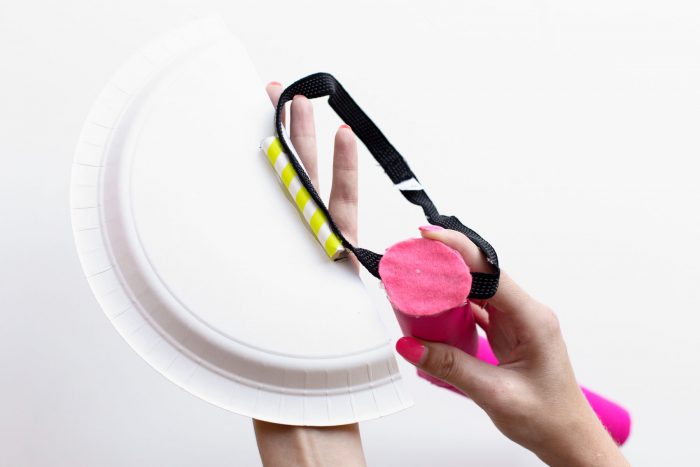 DIY Tropical Drink Costume
Total Time: 45 Minutes (+ Dry Time)
Supplies
Pink Dress
Yellow Paper Plate
White Cardstock
Two Paper Towel Rolls
Hot Pink Paint
Pink Cardstock or Felt (We used felt!)
Stretchy Headband
Hot Glue Gun
Thick Paper Straw or Short Wooden Dowel
Parasol
Directions
1. Cut the paper plate in half.
2. Cut a half circle out of card stock, the same size as the inner circle of the plate.
3. Cut out four triangle "wedges" from the other side of the plate.
4. Glue the half circle to the plate, and the wedges on top of that.
5. To make the straw, cut about three inches off a paper towel roll on an angle.
6. Insert the other paper towel roll where your angled cut is and hot glue the two together, making a straw shape.
7. Paint the straw pink. May take 2-3 coats!
8. To attach the straw to the hat, cut a circle from felt or card stock the same width as the paper towel roll. Hot glue the circle to the headband. Then run a line of hot glue around the bottom of the paper towel roll and hot glue that on top of the circle, sandwiching the headband in-between.
9. Cut a thick paper straw in half (or use a short wooden dowel) and glue it to the center-back of the paper plate.
10. About one inch away from where the cardboard straw is glued, glue the paper plate in place on the headband, using the straw as the anchor. This will look WAY too close together, but since the headband stretches on your head, it will space out and look great!
For the pool boy costume, you just need a tank top, swim trunks and sunglasses, plus a drink tray or pool net!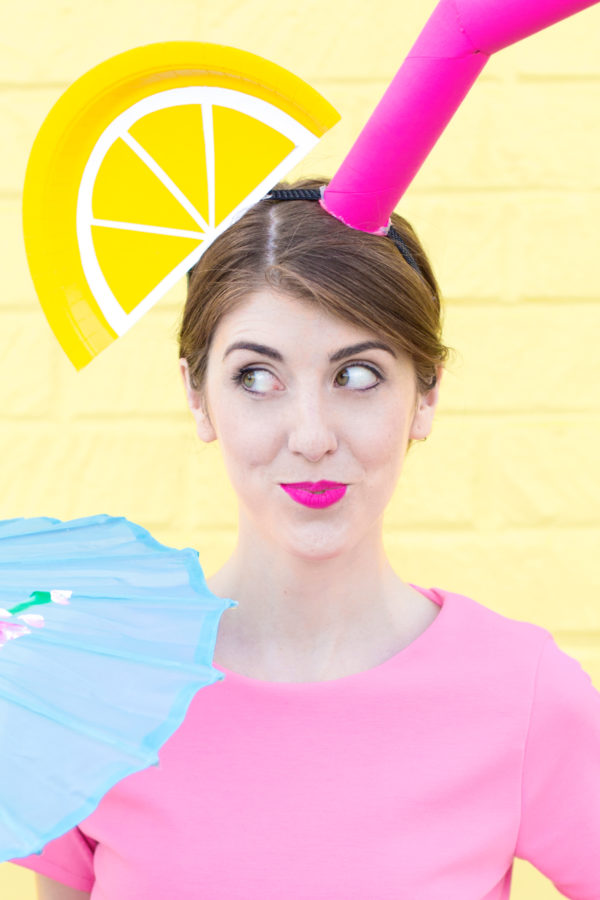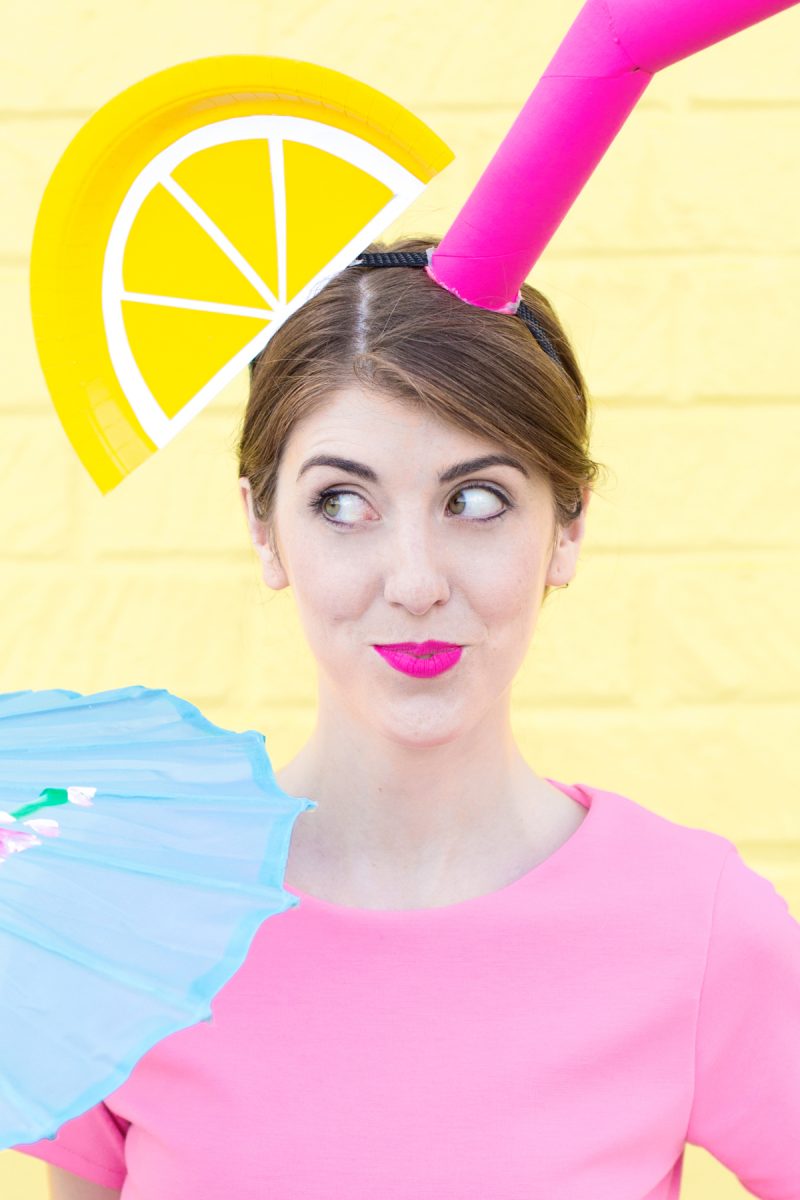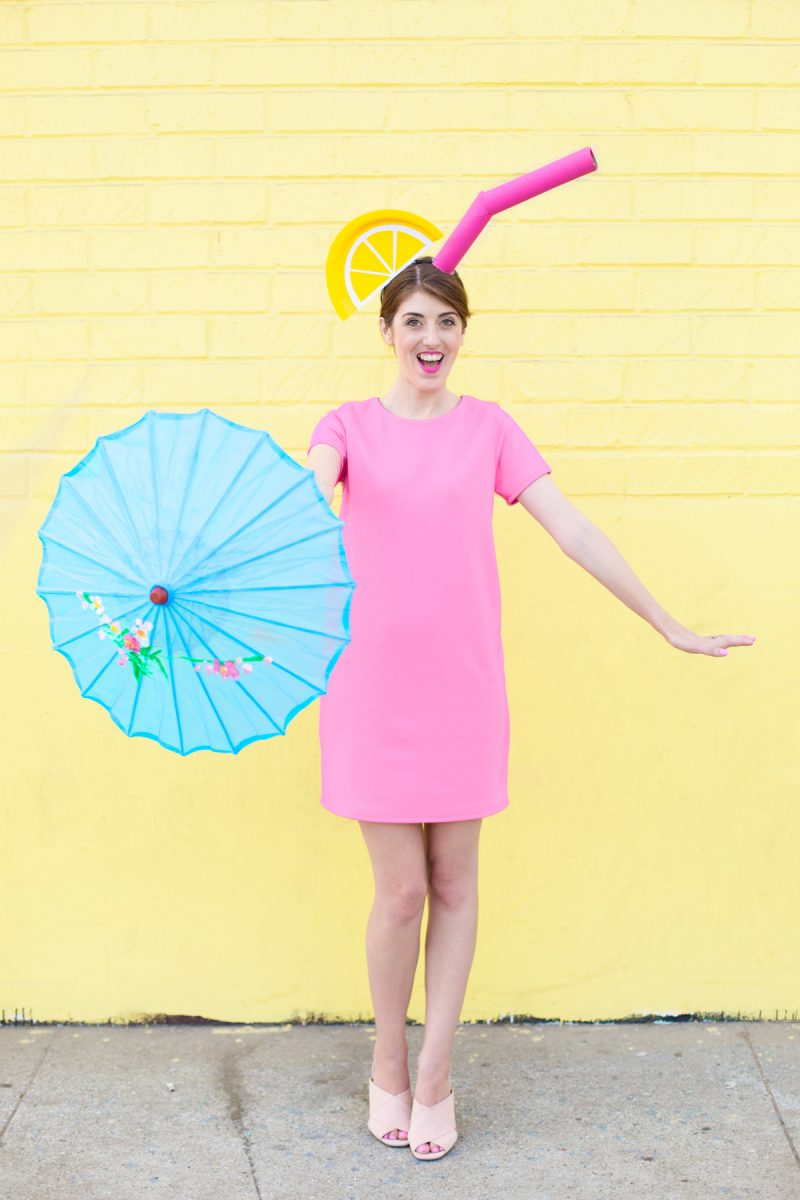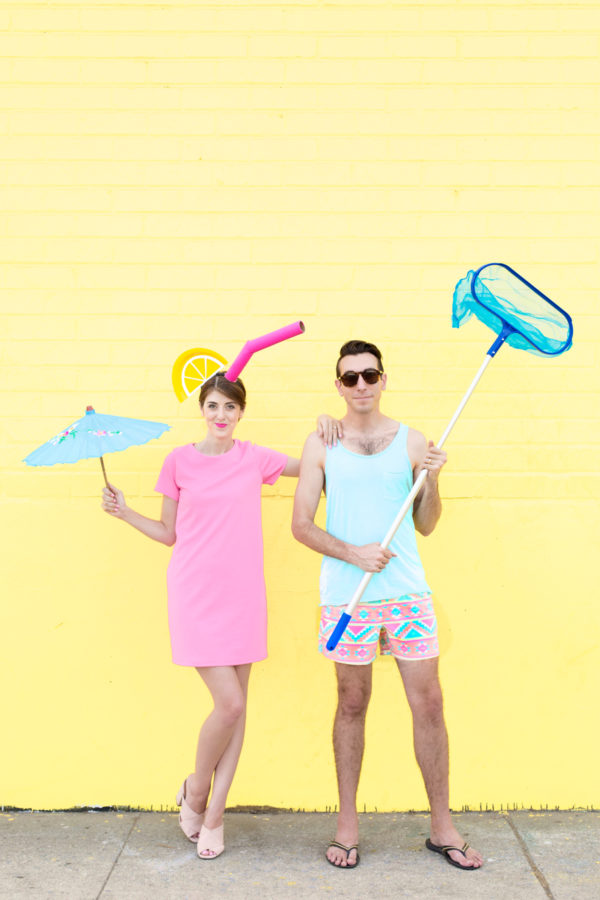 Photos by Jeff Mindell
THERE. IT. IS! Alternatively, if you want to dress up with your gal pals, you could all be different tropical drinks! A margarita with a lime slice, a piña colada, ooh ENDLESS group costume possibilities!!! The parasol is what really makes it in my opinion. Right!?
Remember, if you make a Studio DIY costume, be sure to share it on Instagram with #studiodiyincostume so we can feature it on the blog!! For all our costume tutorials, click here.