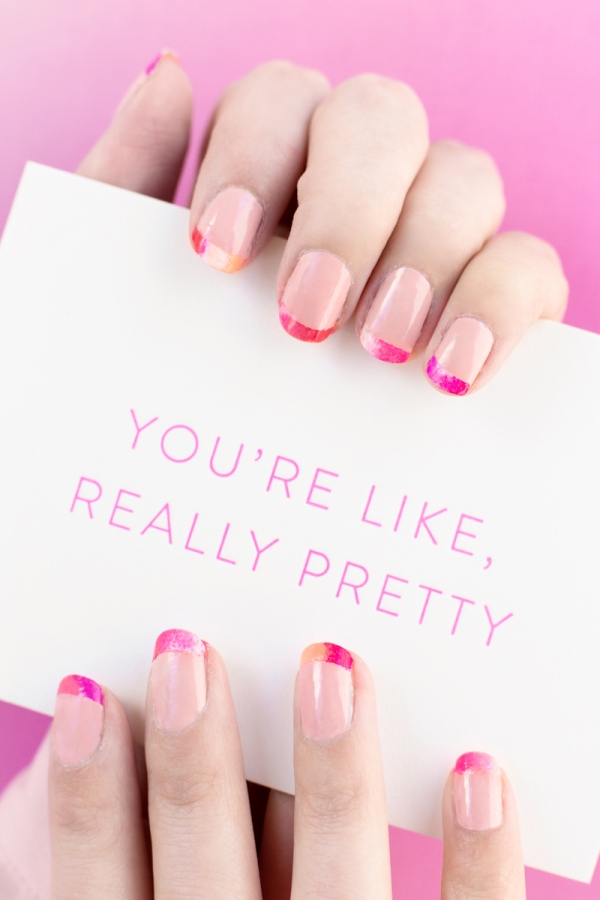 I heard french manis are coming back (WHAT UP 90s!?) so Alex and I decided to give it a little colorful makeover for v-day! I'm loving the technique she used to get these multi-color tips, it's so easy!!!!! Check out how to DIY up this Valentine's Day french manicure below.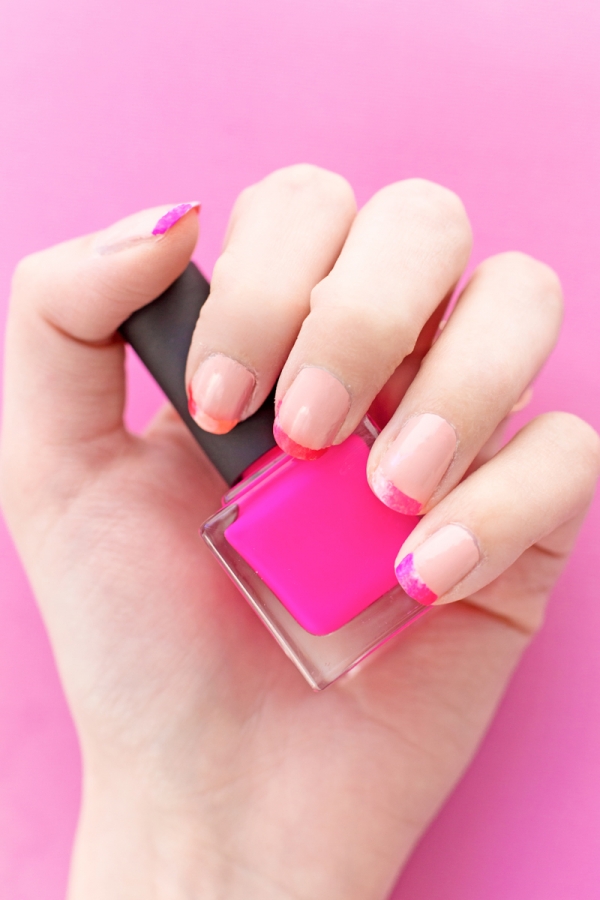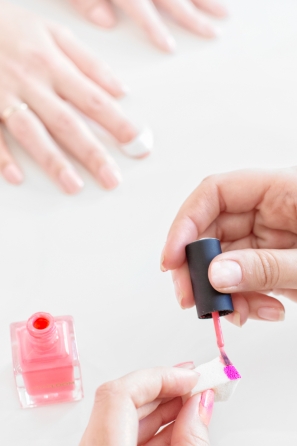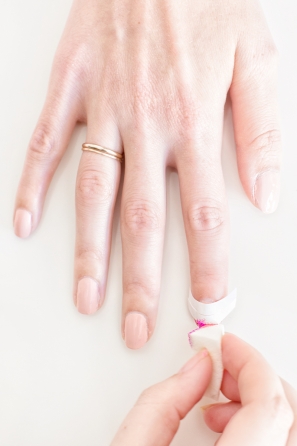 DIY Valentine's Day French Manicure
Total Time: 30 minutes
Supplies
Nude Polish
Various Shades of Pink, Reds and Purples
White Polish
Makeup Sponge
French Tip Guide Stickers
Directions
1. Paint your nails with two coats of a nude color and let dry completely.
2. Place a french tip guide on your nail and trim down your sponges into smaller pieces, that are about the width of your nail. Paint a few different colors of nail polish onto the end of the sponge. We recommend including two colors plus white if you want to get that "gradient" look. If you want more of just a two tone look, go with just two contrasting colors.
3. Dab the sponge onto the tip of your nail, tilting the sponge from left to right to cover the whole tip with the various shades. Repeat with other colors on your other nails.
4. Remove the french tip guides and add a top coat.
Photos by Jeff Mindell | Manicure by Beautilitarian | Creative Direction by Kelly Mindell
The Cards are from Swell Press Paper and the Mega Babe balloon is from Little Arrow Shop, I got both in my Paper by Parcel Subscription Box!
You could do this with all sorts of colors to make this mani work way past Valentine's Day too!! Isn't that sponge technique so cool!?
p.s. A Kiss Me I'm Irish Mani!