We are having such a blast working with some new illustrators in 2016 and I'm super excited to be working with Threadhoney!! We worked with Jenn on these fun tattoos for our Sugarfina event on Tuesday, but for those of you who couldn't be there, I thought it would be fun to share the printable here so you can make your own! These are great Valentines to give out, but also fun to just wear on Galentine's Day!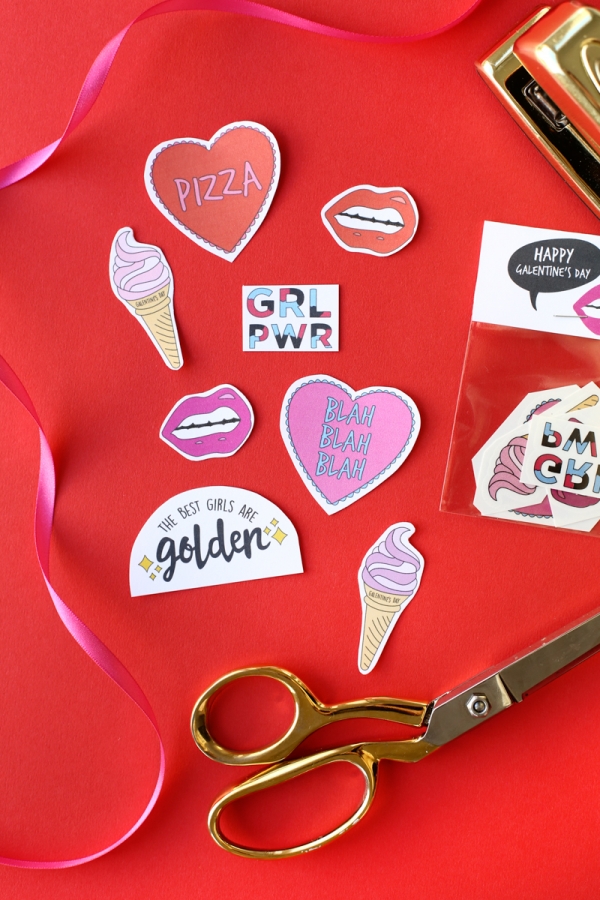 Click HERE to print the tattoos!
The file is sized to 4×6″ so you can print one or two sets per 8.5×11″ page with it set at "100% scale". Print on tattoo paper and follow the instructions that came with your paper for adhering the liner and applying.
TIP: If you're ever printing a bunch of tattoos and don't want to DIY them, we used this service to print ours for the event and it was great. They looked awesome and the price wasn't bad, plus they shipped pretty quickly!
Click HERE to print the heart tattoo labels and HERE to print the lips tattoo labels!
Print the labels on cardstock and cut using the trim marks as a guideline.
To assemble the tattoo valentines: Cut out each individual tattoo and place them in a clear cellophane bag. Fold the label in half and staple it on top of the bag.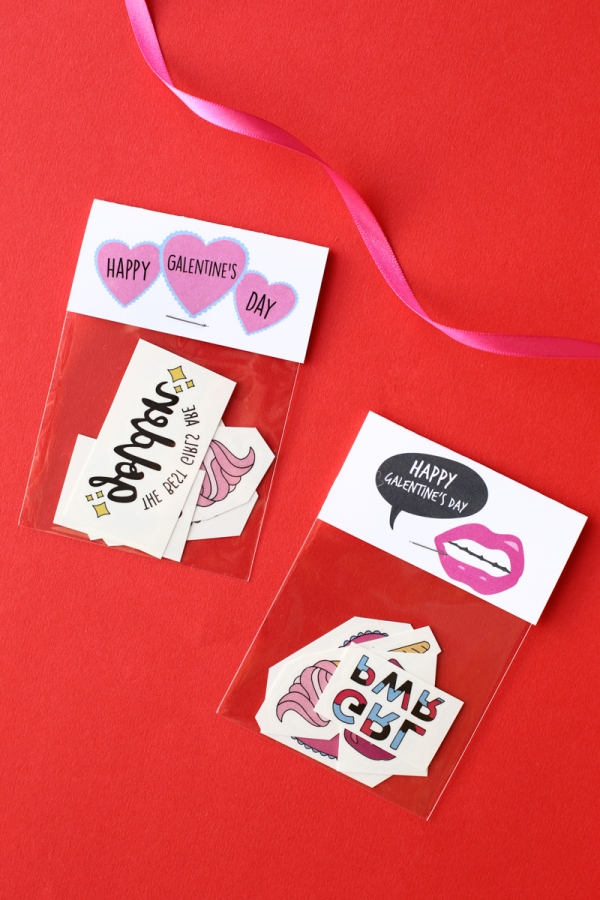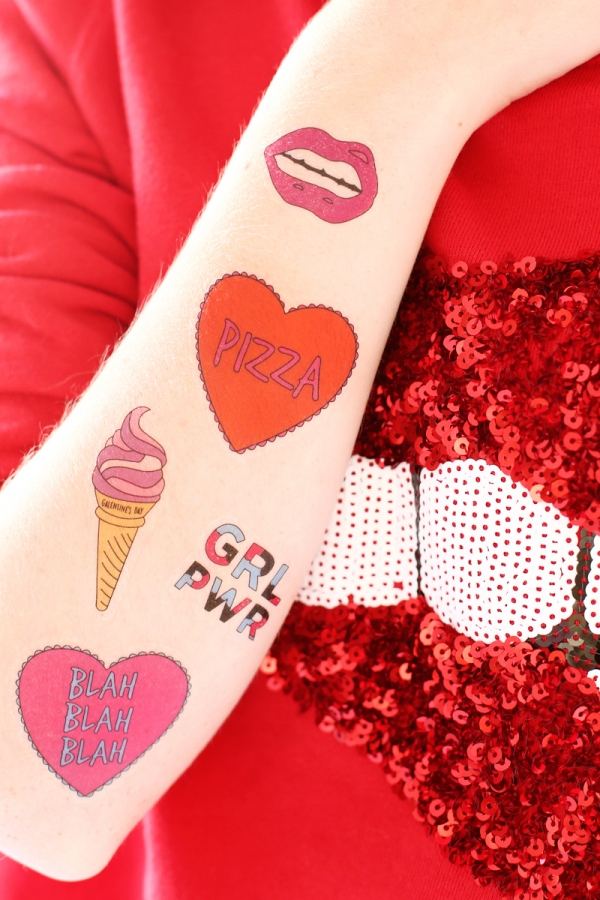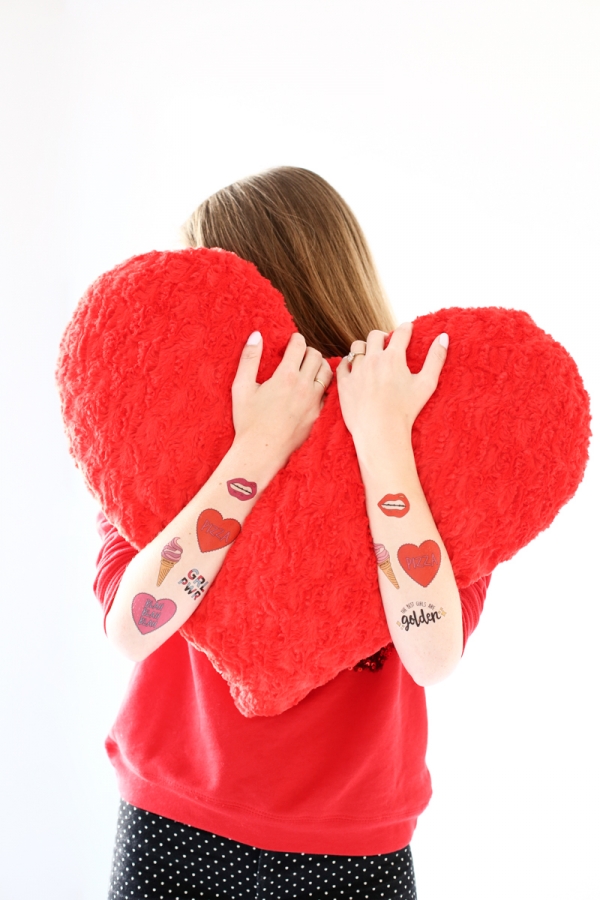 Photos by Jeff Mindell | Tattoo Designs by Threadhoney | Styling by Annie Steward | Creative Direction by Kelly Mindell
Thank you to everyone who came to our event! I had such a blast meeting everyone!!
p.s. My sweatshirt is from H&M! (I can't find it online though!)
p.p.s. Galentine's Day balloon tattoos!