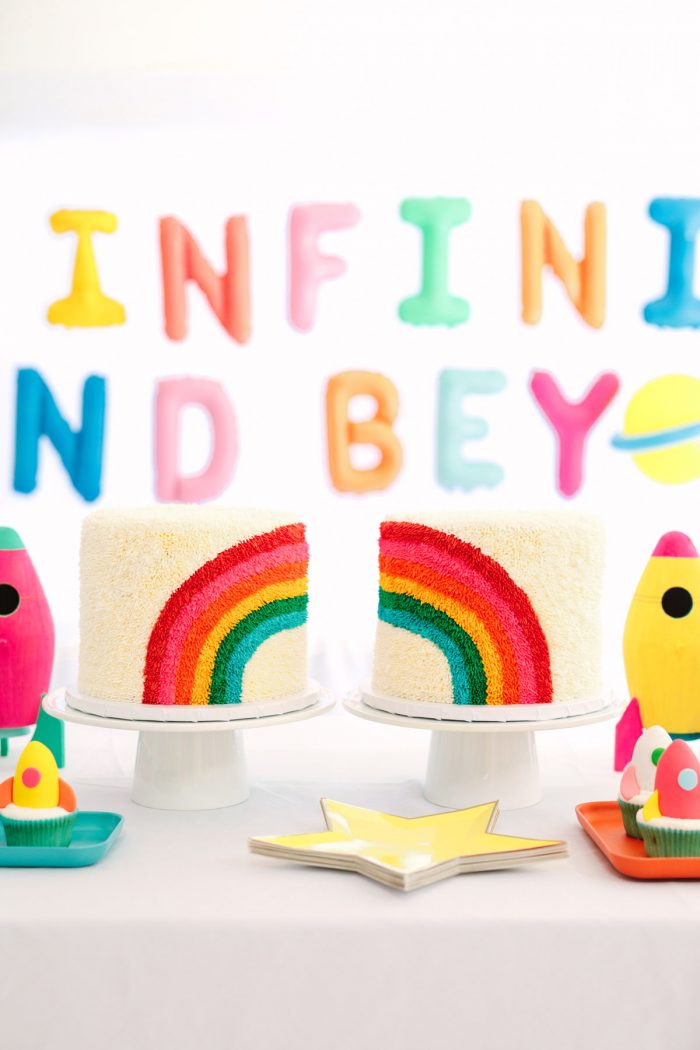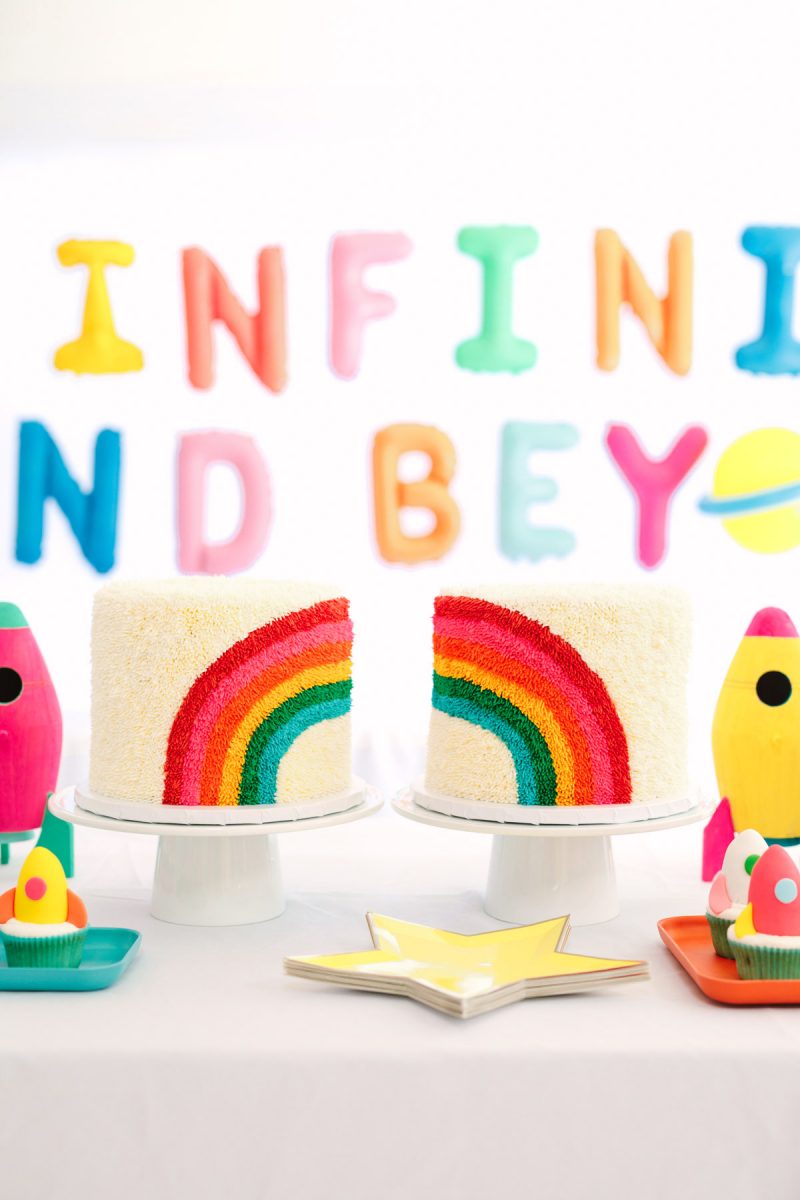 Turning two is a big deal, but unlike 1st birthdays, 2-year-olds have opinions and are curious and obsessed with so many things.
They might have something specific in mind for their parties or you might be searching for fun, colorful, and creative inspiration. Either way, I hope this list of 21 awesome (and easy!) 2-year-old birthday party ideas can be helpful in making sure your adorable little one has a fun and memorable day!
Two-Ti Fruity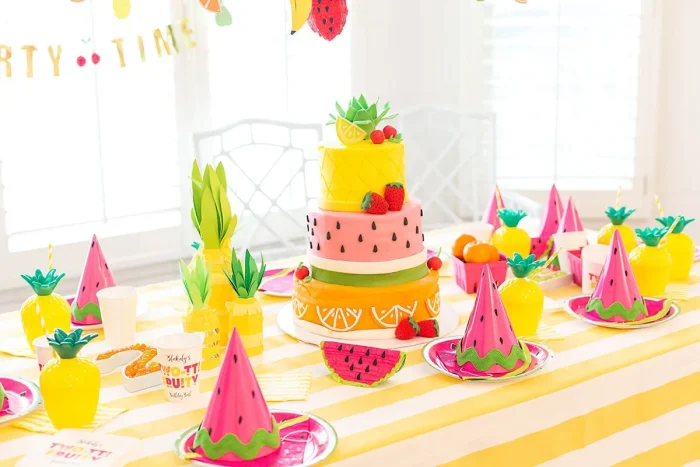 Starting off, how cute is this fruit party theme? I love all of the bright and bold colors and the fruity-props really bring this theme to life!
Photo Source and Inspriation from Pizzazzerie. Also, check out how to make my DIY Fruit Balloon Garland
Two Sweet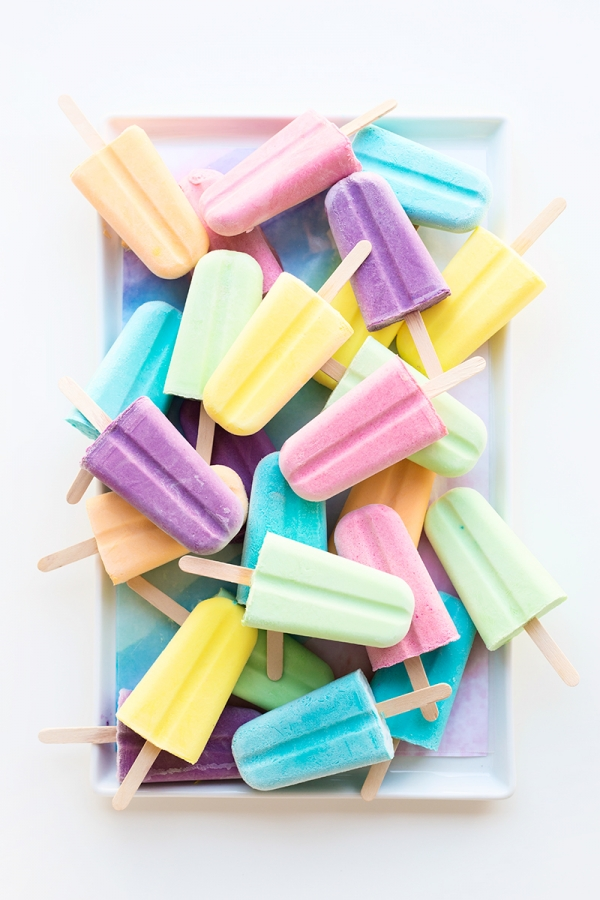 Sweet treats are everyone's favorite part of any party! This popsicle party theme is surrounded around all things sweet! Fun colored popsicles and streamers make this party even more fun!
Photo Source and Inspiration from my Summer Dreamsicle Party
Tea for Two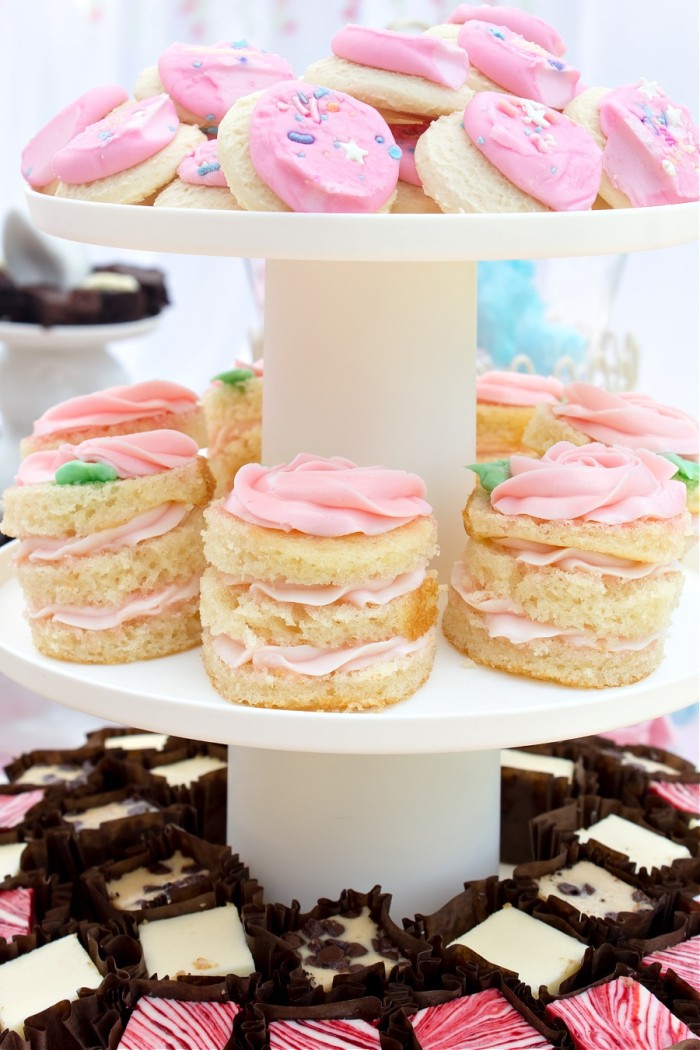 This Tea for Two tea party birthday theme is so cute! Set up a toy tea set with fruit punch or lemonade, miniature finger sandwiches, and treats! This sweet and fun theme is perfect for your creative and imaginative child!
Photo Source and Inspiration Tonya Staab
Two Cool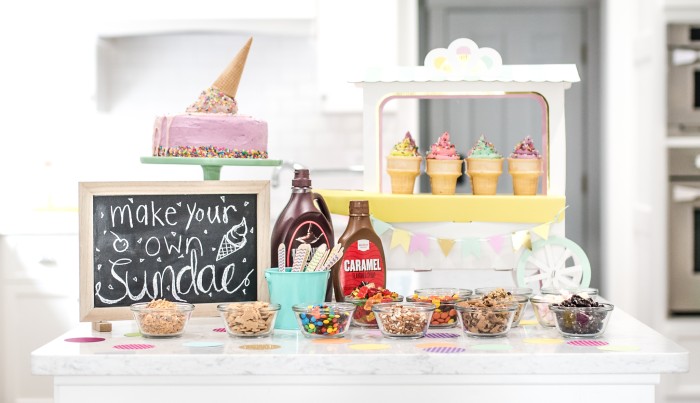 We all scream for ice cream! This ice cream theme is another sweet idea for your 2-year-old's birthday party! The dessert table filled with ice cream cones or waffle bowls will be everyone's favorite spot!
Photo Source and Inspiration Jessica Etcetera
Two Magical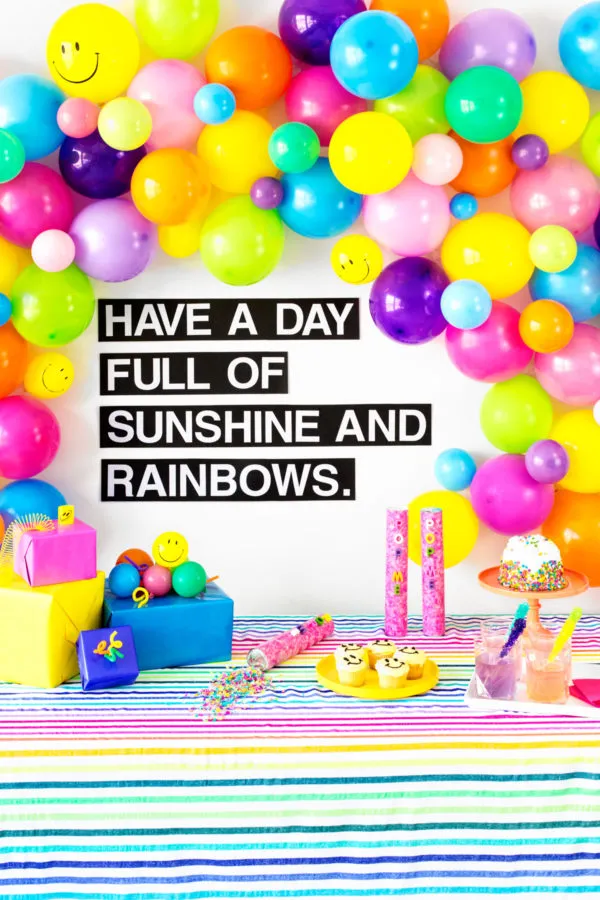 Magic comes in bright colors with plenty of sprinkles! This magical rainbow theme is especially fun when you're two! Bright primary and secondary colors are the real star of the show! And these Unicorn Snow Cones are so fun to serve!
Photo Source and Inspiration My Party Hacks for a Colorful Birthday Bash
Two Bubbly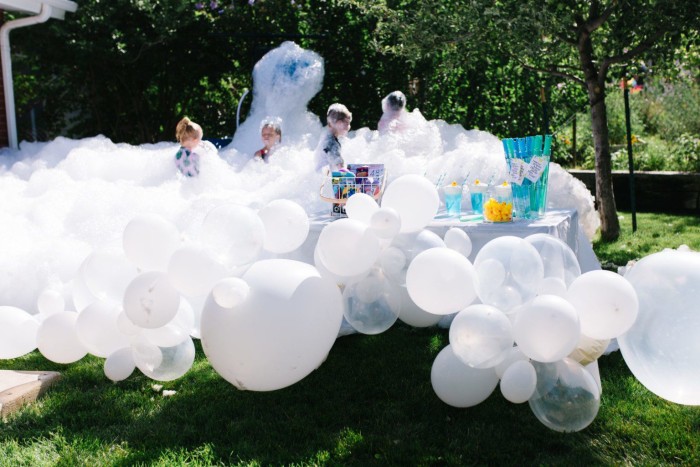 Bubbles are a fun outdoor activity that is perfect for your kiddo's 2nd birthday party! Grab several bottles of bubbles, and different-sized wands, or have fun making your own wands with straws or string!
Photo Source and Inspiration from Pretty life Girls
You're Two Crafty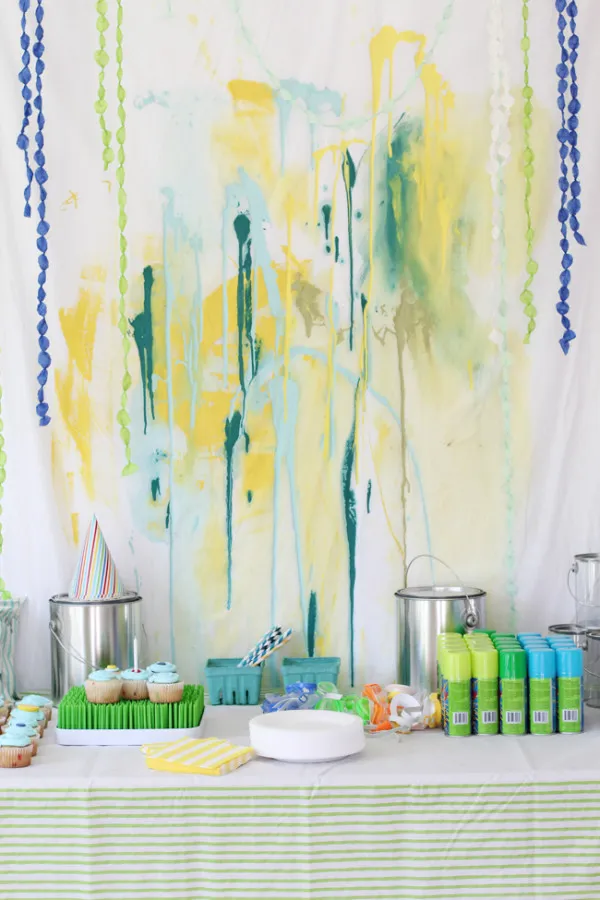 Does your fun-loving 2-year-old love to be creative? An art party might be so fun for them! Set them up with finger painting or puffy sidewalk paint so they can create wonderful masterpieces of their own!
Photo Source and Inspiration My DIY Messy Paint Party
Two-Tu Cute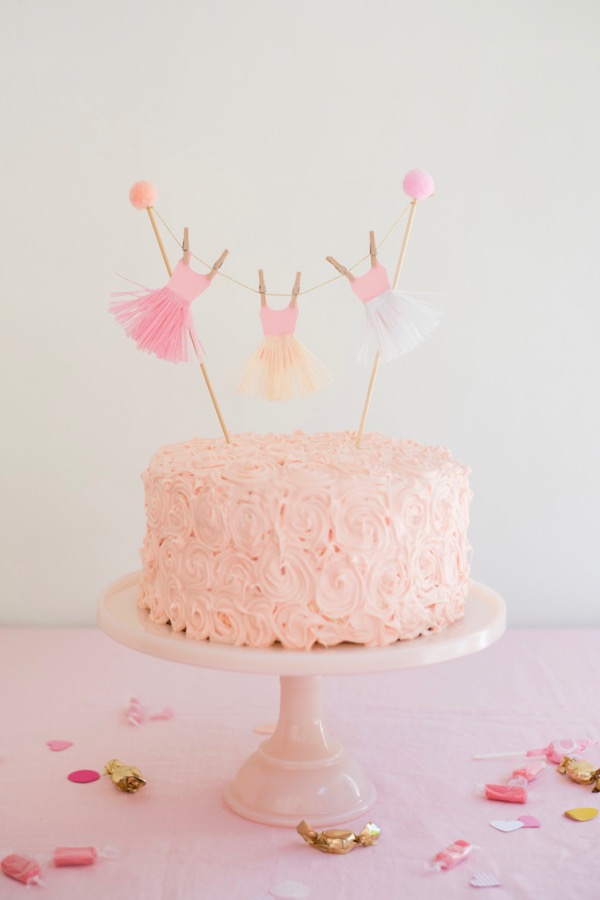 Ballet and ballerinas are two-cute! Fun pastel colors and tutus really make this theme so fun for your little ones! I love the idea of creating DIY pom-pom wands for them to hold and pretend like they're ballet dancers too!
Photo Source and Inspiration from Oh Happy Day
Two Rocks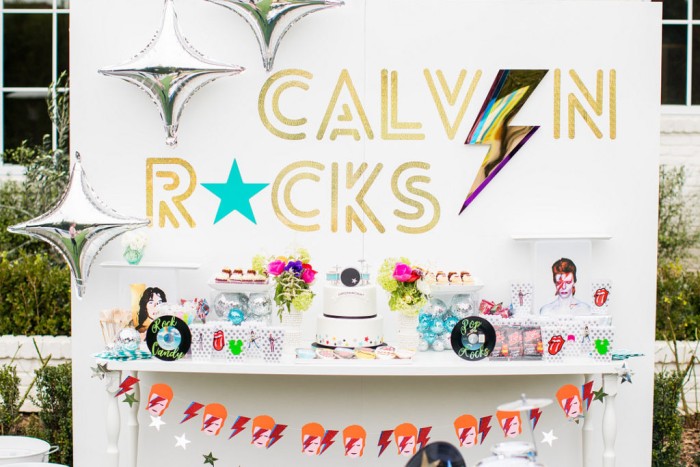 For this rockstar music theme, toy guitars and microphones are so fun to have along with temporary tattoos and beaded necklaces. Set up a mic so that your kids can sing along to their favorite songs!
Photo source and Inspiration from Parties 365
Two Fast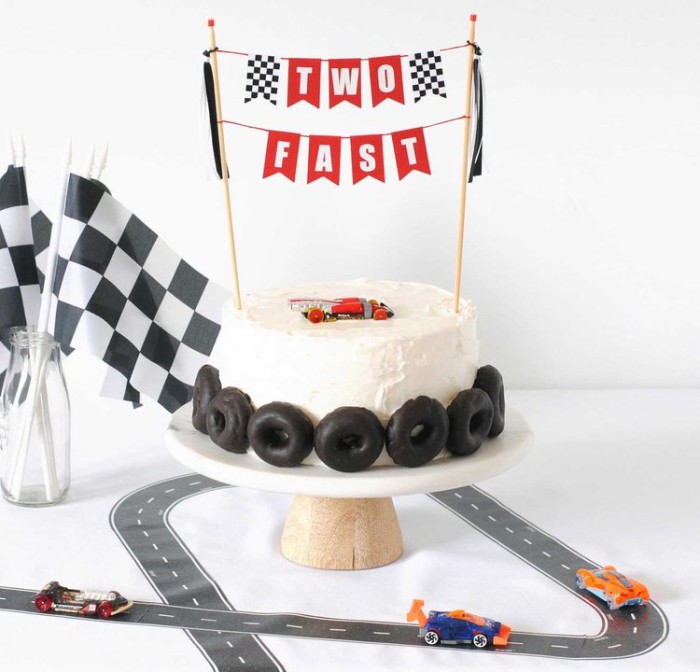 It's off to the races! Your car and truck-loving 2-year-old will have loads of fun with this Two Fast Car and Truck birthday party idea! Bright yellows, greens, blues, and reds can be the theme colors along with a decorative checkered banner. Take the festivities outside and have a two-fast toy car race with your little ones!
Photo Source and Inspiration Creative Union Design
Chugga Chugga Two Two
Chugga Chugga Two Two! This classic train-themed birthday party is sure to please your train-loving child! Toy trains or a train set in the living room will be everyone's favorite toy to play with!
Photo Source and Inspiration Momo Party train theme
Bad Two the Bone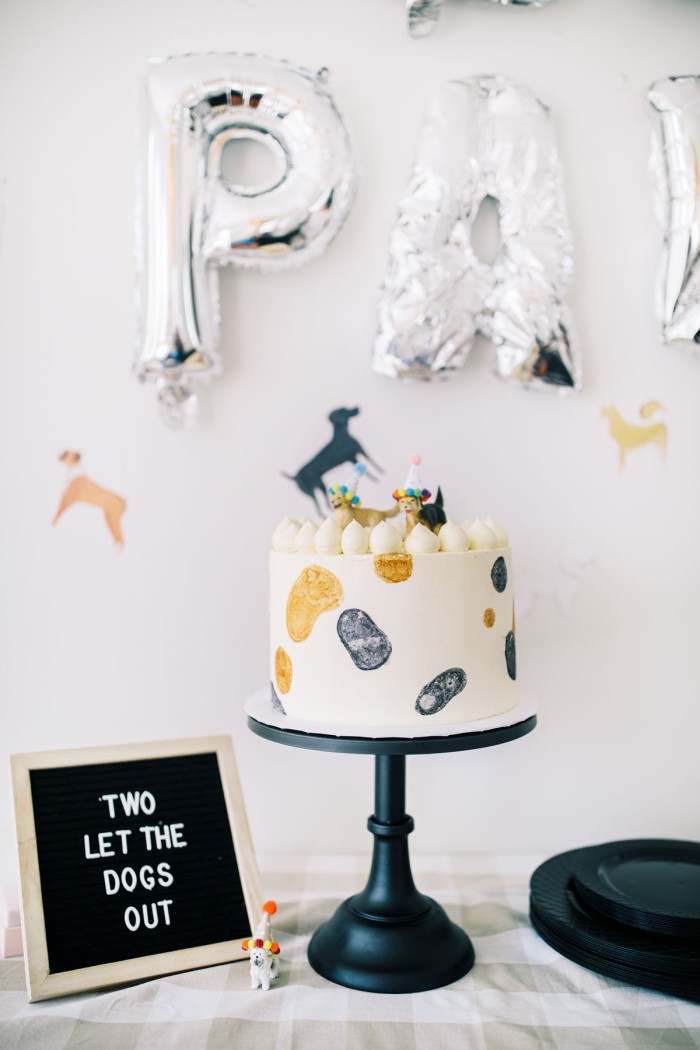 How cute is this dog party theme? The homemade dog ear headbands are so fun and I love the idea of providing bone or dog stamps so the kids can create their own puppy pictures!
Photo Source and Inspiration The Blondie Locks
Two Wild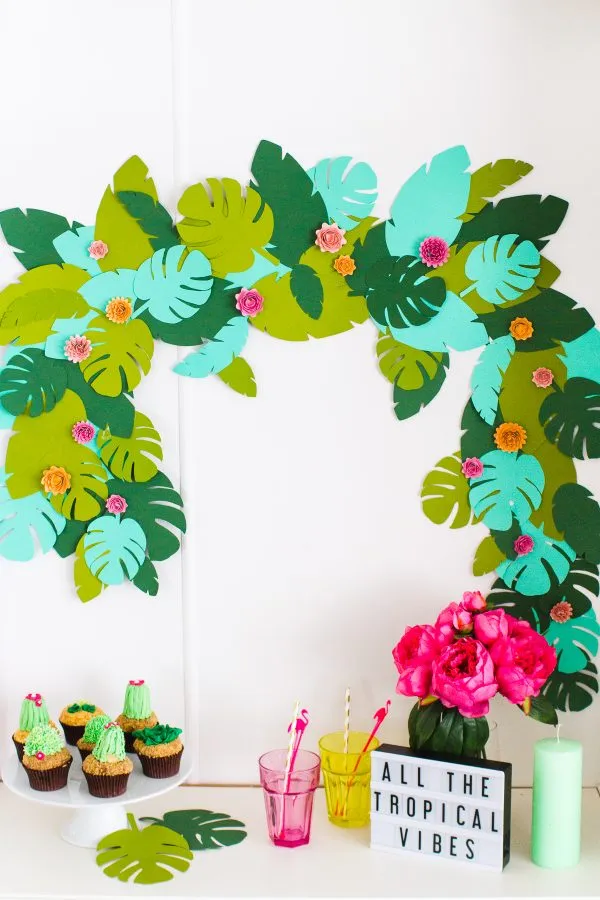 Get a taste of the jungle with this Two Wild Birthday party theme! Animal crackers, zebra cakes, and tropical treats will be the star of this wild show!
Photo Source and Inspiration from My DIY Topical Garland
Love you Two the Moon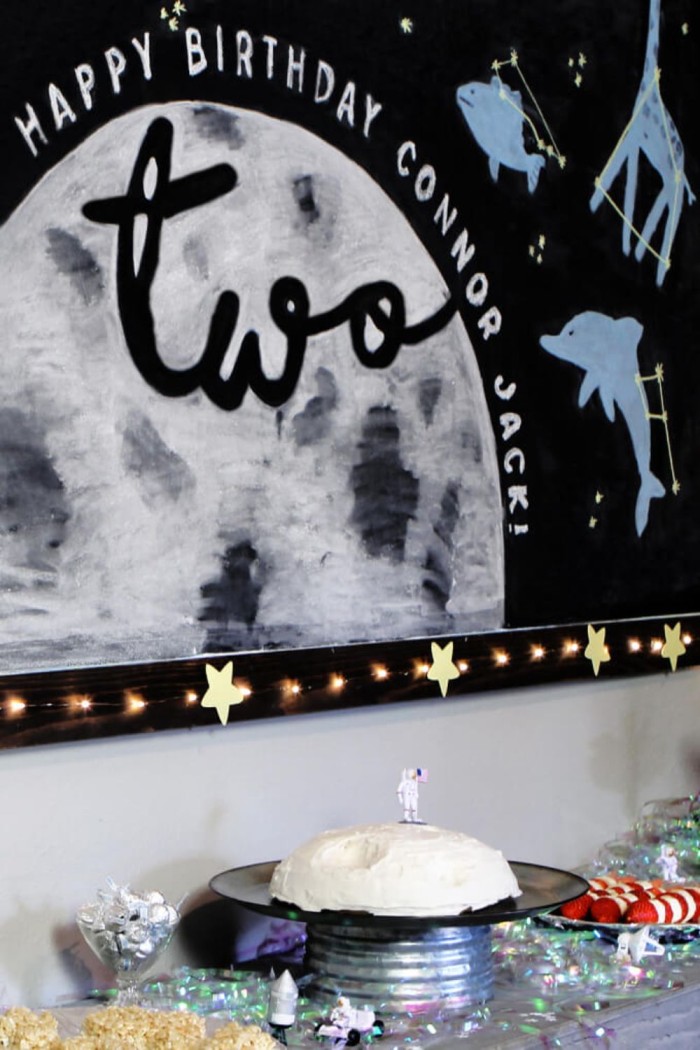 If your child loves space then this Love You Two the Moon Space party will be so fun for them! Plenty of shiny ribbons, astronaut figures, and moon and star balloons help to tie the out-of-this-world theme together!
Photo Source and Inspiration Gray house studio space theme, my adorable Rocket Ship Cupcakes add a colorful touch to this space theme!
Arggghh I'm Two!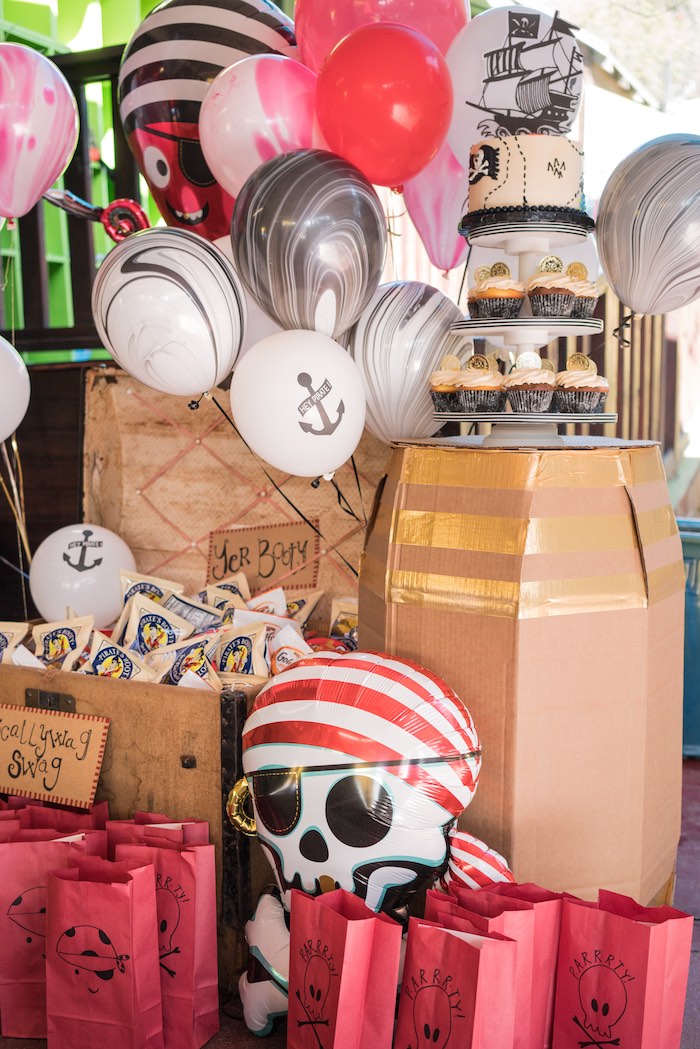 Pirates are so fun and this party theme can be very interactive and perfect for two-year-olds! Invite everyone to dress up like pirates or sailors, and set up a scavenger hunt for stuffed animals or fruit snacks.
Photo Source and Inspiration Kara's Party Ideas
Oh TWO-dles
Oh Two-dles! This Mickey Mouse theme is perfect if your child can't get enough of this fun-lovely mouse! Fun snacks, Mickey and Minnie Mouse ears, bright colors, and polka dots are really all you need to pull off this totally fun theme!
Photo Source and Inspiration from Lovely Indeed, also check out these DIY Mommy and Me Disney Shirts to wear to the party!
Boo! You're Two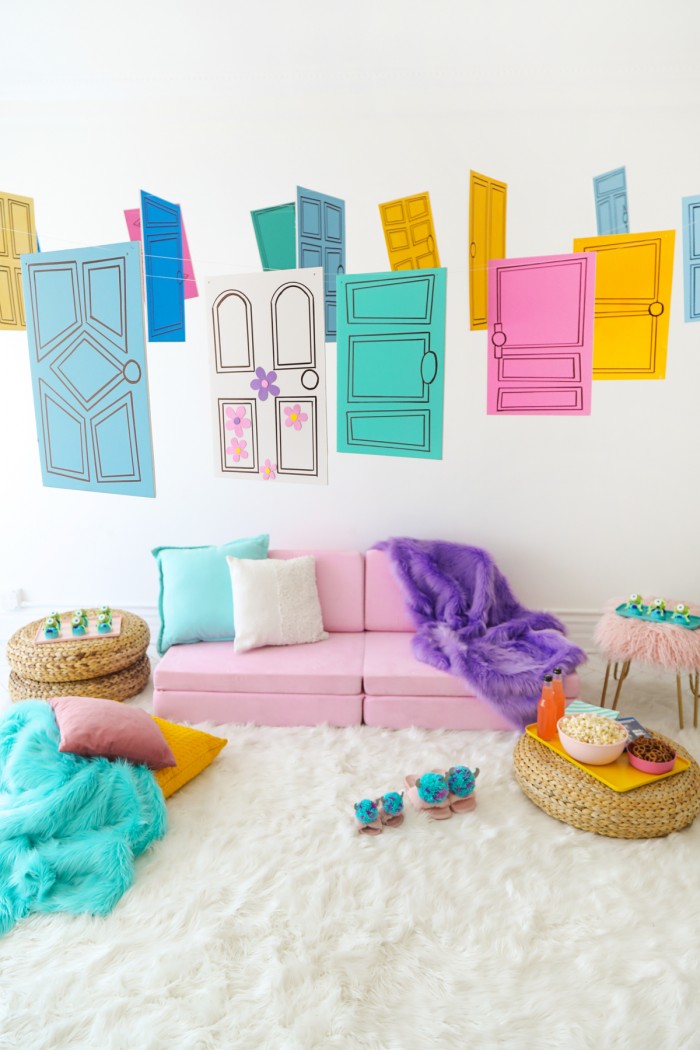 If your child is obsessed with Monstropolis and the adventures of Mike and Sully like mine, this Monster's Inc movie night is sure to please! Everything from Mike Wazowski cupcakes to homemade decorated Monsters Inc doors will make your child feel like they are in Monstropolis with their favorite characters!
Check out Our Monster's Inc Movie night party for more inspiration!
Two Infinity and Beyond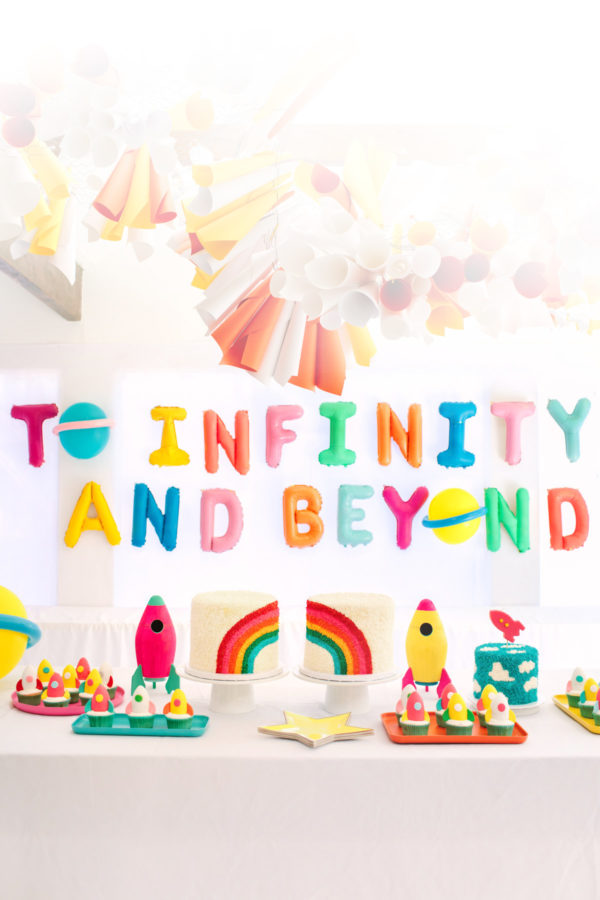 Two Infinity and Beyond! Your Toy Story-loving kiddo will enjoy this theme featuring their favorite characters! It's a mix of fun and space with a colorful spin!
Photo Source and Inspiration from my To Infinity and Beyond Birthday Party
Bippity Boppity Two!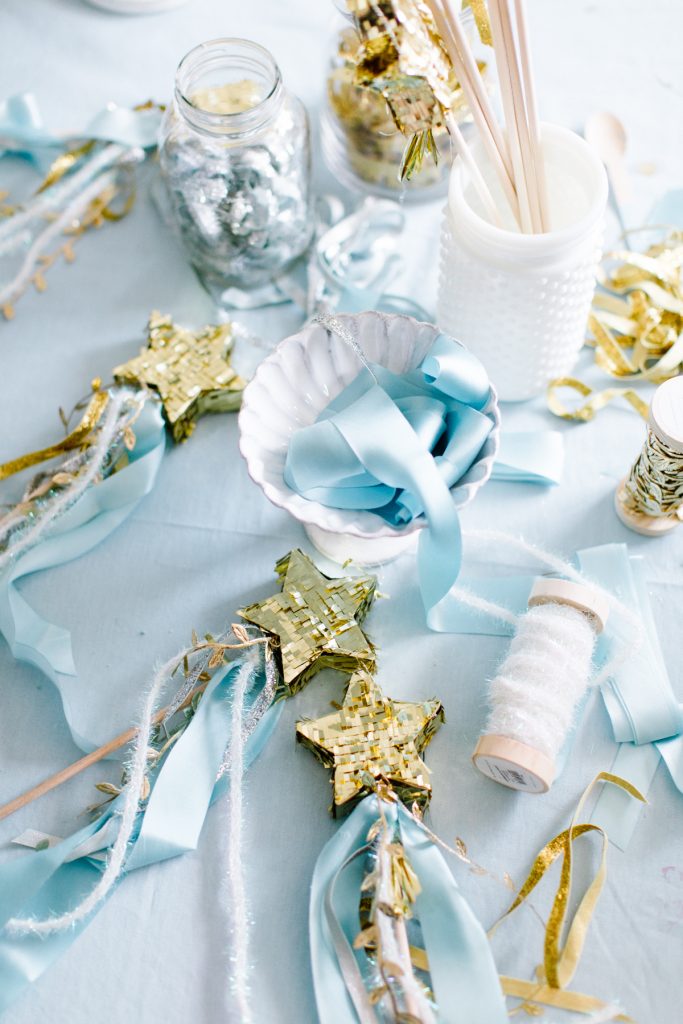 Cinderella is such a classic Disney character and one that makes the perfect birthday party idea! This magical theme will make all of their wishes come true!
Photo Source and Inspiration from Monika Hibbs, and My Gus Gus Cupcakes are a lovely addition to any magical party!
In Two Deep
For this In Two Deep Ocean theme, pastel-colored streamers give the feeling of the ocean waves. Custom or homemade cookies and cake pops in the shape of sea creatures will make your kiddos feel like they are under the sea too!
Photo Source and Inspiration Occasions by Shakira
Two the Pool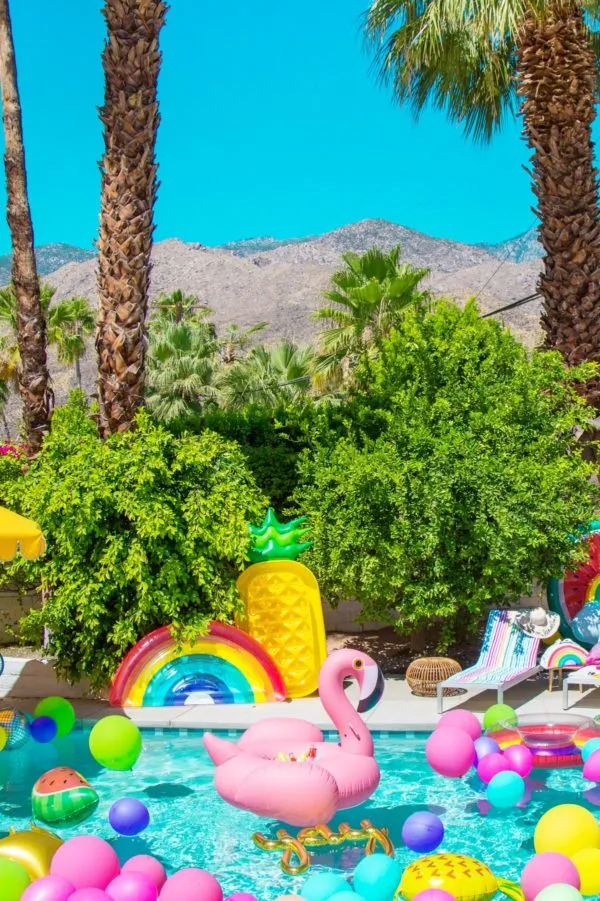 This fun-in-the-sun party is ready to go Two the Pool! Whether you have a simple water theme or a more beach-focused party your kiddos are sure to have the time of their lives playing outside!
Photo Source and Inspiration from my Epic Ballon Pool Party guide. Also, check out my pool party playlist if you need the perfect party tunes!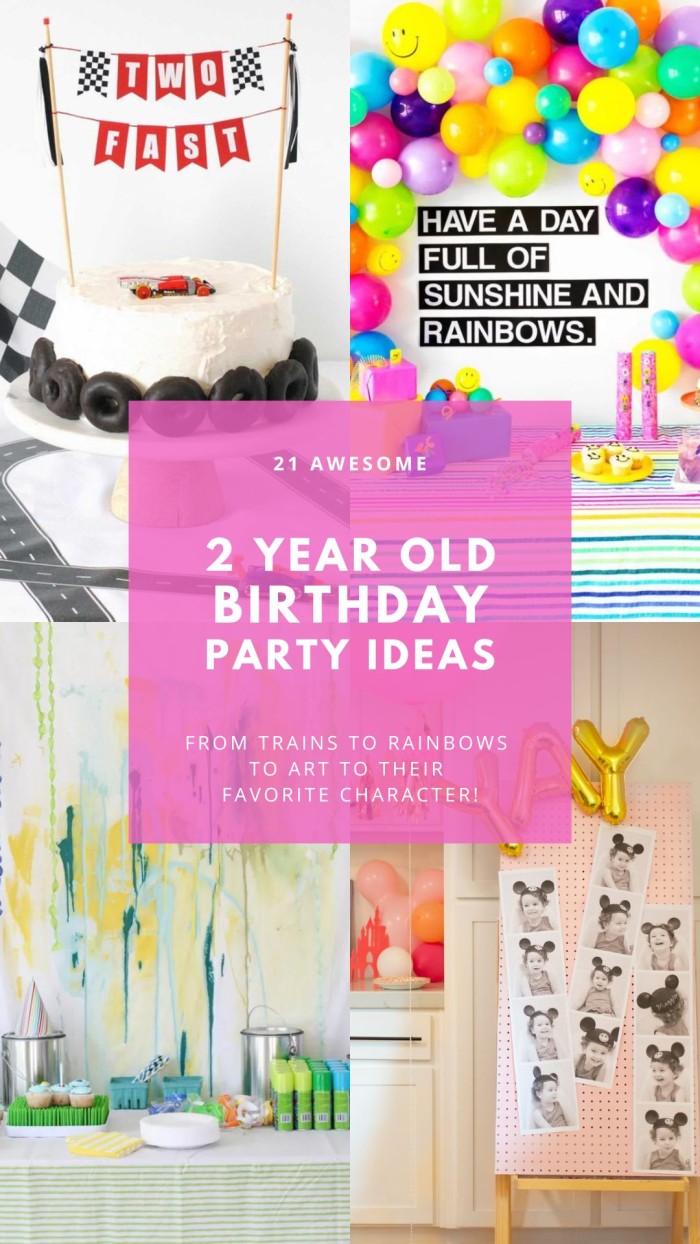 Planning your child's 2nd birthday party can be fun and a little stressful but it doesn't have to be! The most important thing is making sure your child feels loved and appreciated on their special day while making memories that will hopefully last a lifetime!