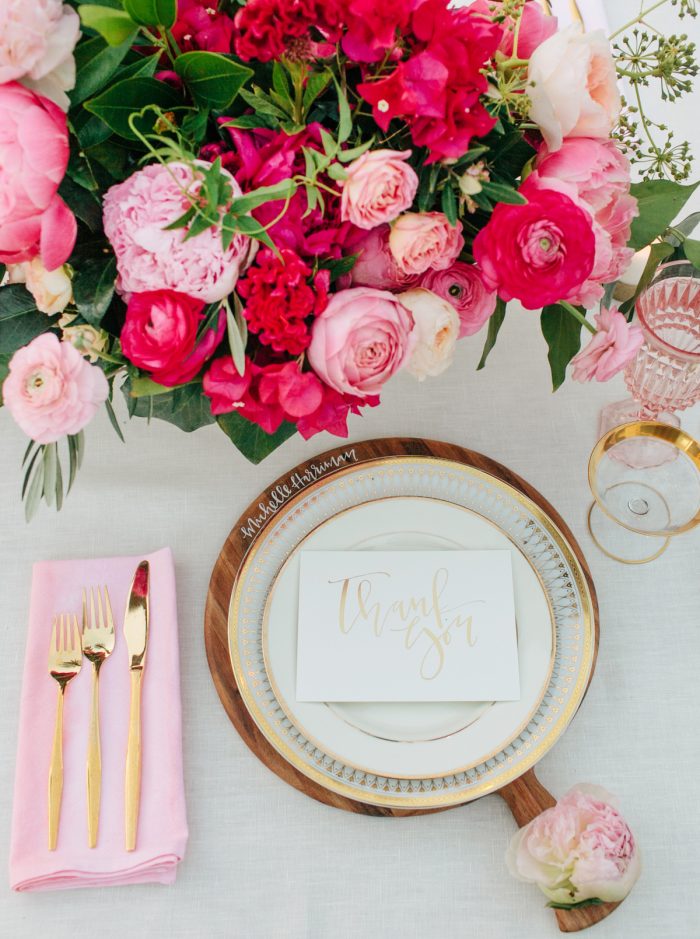 TWO exciting things to share today!!! First, I finally FINALLY put together an entire (very long! haha!) gallery of our wedding photos. Thank you to everyone who checked out our Martha Stewart feature, but I know a lot of you had asked to see more so… I delivered! You can check out the full gallery in the link below.
Click here to view our full wedding gallery!
And! I wanted to share some details on our wedding chargers that doubled as place cards and favors. They are one of the things I'm asked about most regarding the wedding. We were very lucky and excited to work with our calligrapher, Lauren of A Fabulous Fete, to make these favors for each and every one of our guests. However, as a more practical use for them, they make an awesome gift for your bridal party or parents, a great charger option for an intimate dinner party or just a fun custom piece for your own home! The tutorial is super simple and, like anything personalized, they make a big impact! Check it out below.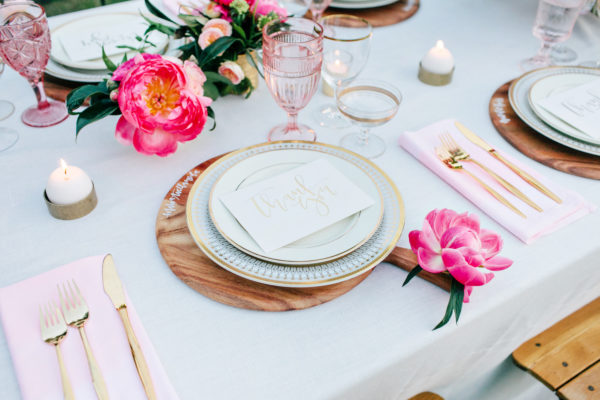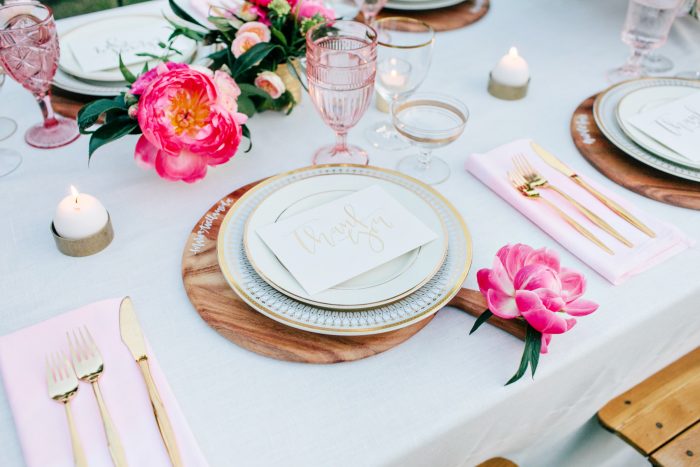 DIY Personalized Chargers
Total Time: 10-15 Minutes per Charger
Supplies
Round Cutting Boards (Similar)
Non-Toxic, Permanent, Fine Point Paint Marker
Food Grade Sealer (Optional)
Directions
1. Wipe down the cutting board with a paper towel to make sure it is clean and free of dust.
2. Practice on a scrap piece of paper how you want to write the names until you're happy with one of your options.
3. Choose where you want to place the name on the cutting board, keeping in mind that you'll want to place it around the edge so it doesn't get damaged when it's in use after your event! Write the name along the edge of the cutting board where desired. Repeat in approximately the same spot on all remaining boards and let dry completely.
4. If you'd like, you can coat the cutting boards in a food safe sealer to protect the names even further. We did not do this and the names have worn slightly over time, but with light hand washing held up pretty well!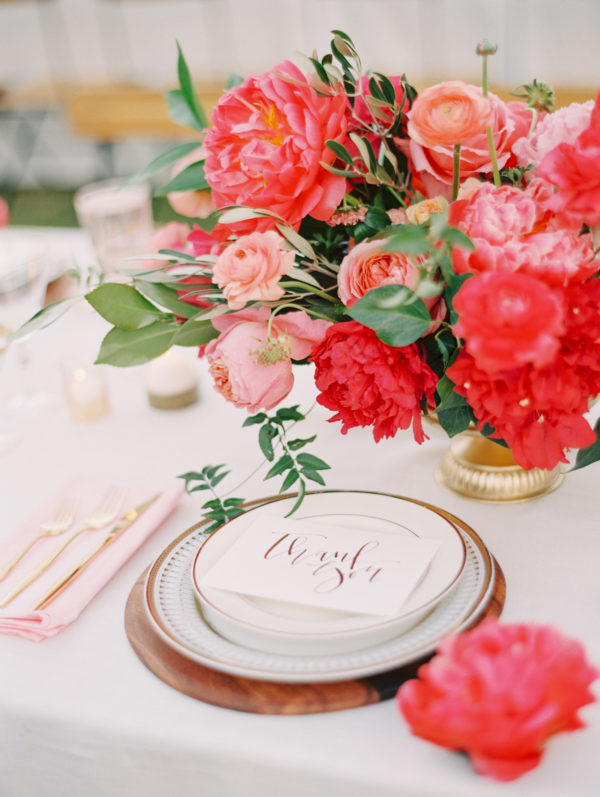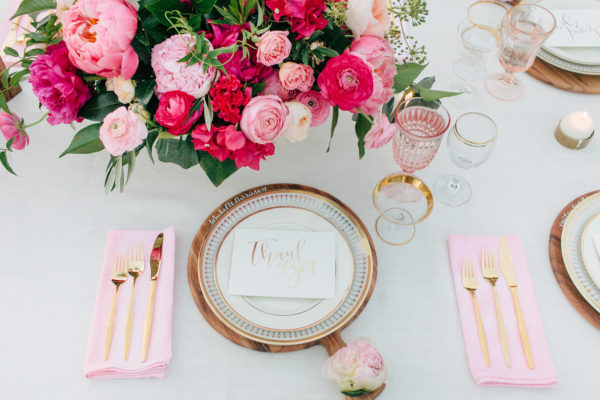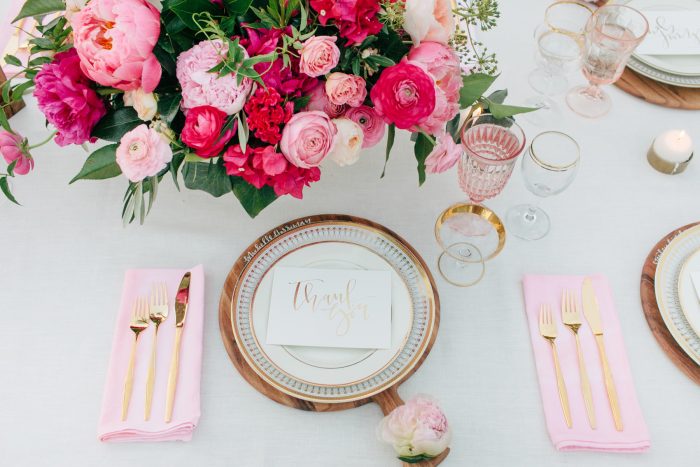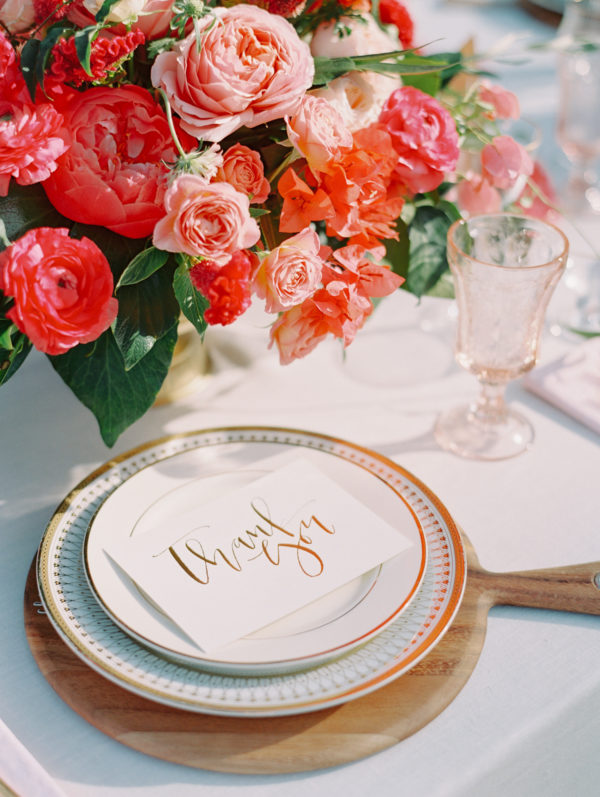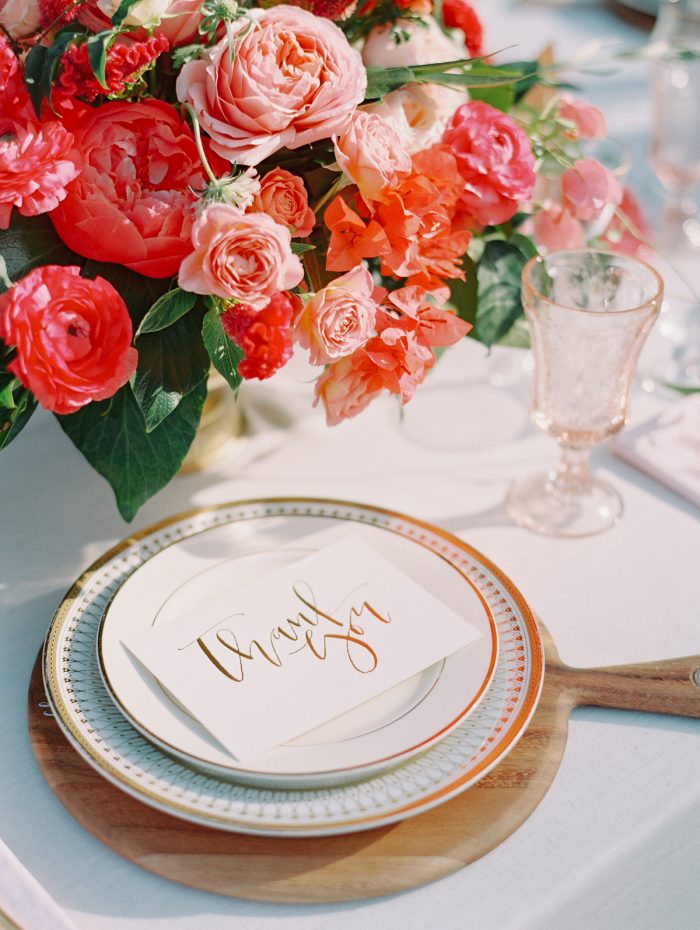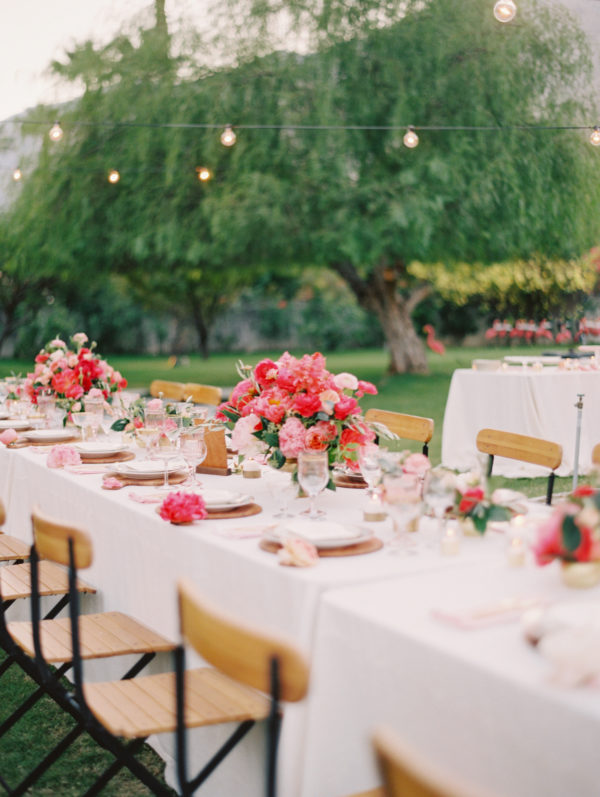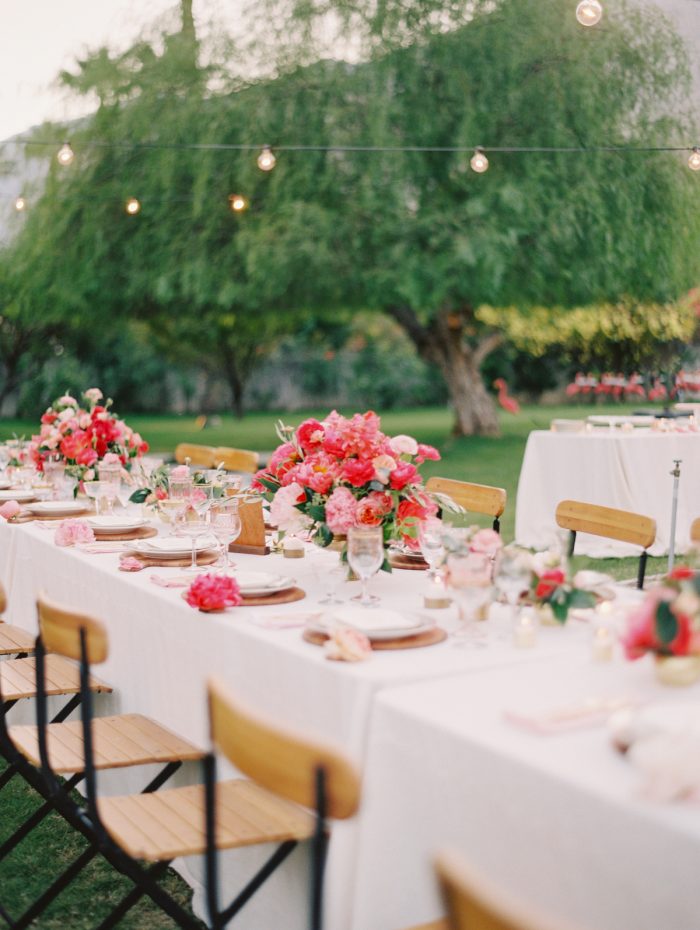 Photos by Katie Stoops
Calligraphy by A Fabulous Fete | Flowers by Holly Heider Chapple Flowers
For a full list of our vendors, click here!
Our guests were so thrilled to take these home and the fact that they were flat meant they packed easily in people's suitcases! We love seeing them in use when we visit their homes or when they share photos with us.
Remember, you can check out our full wedding gallery here!