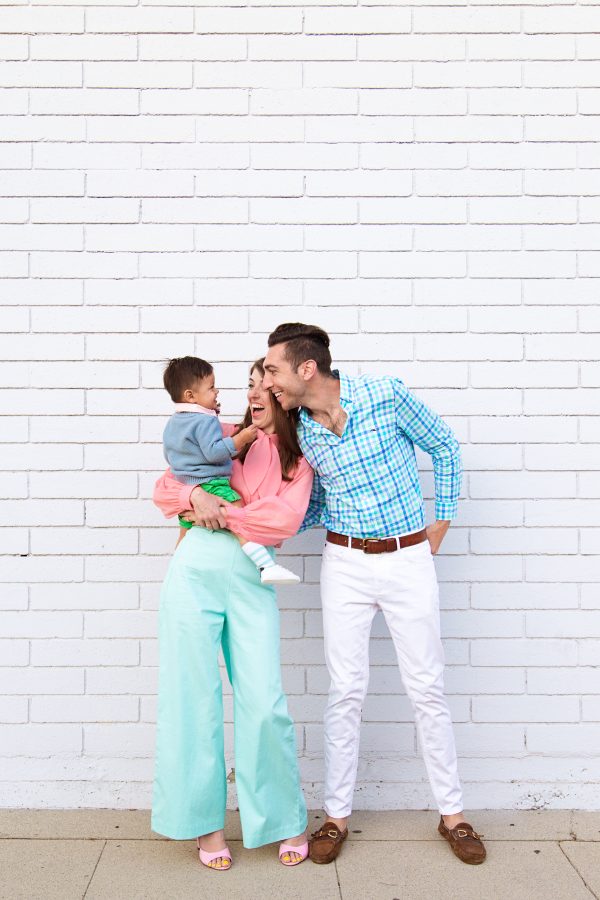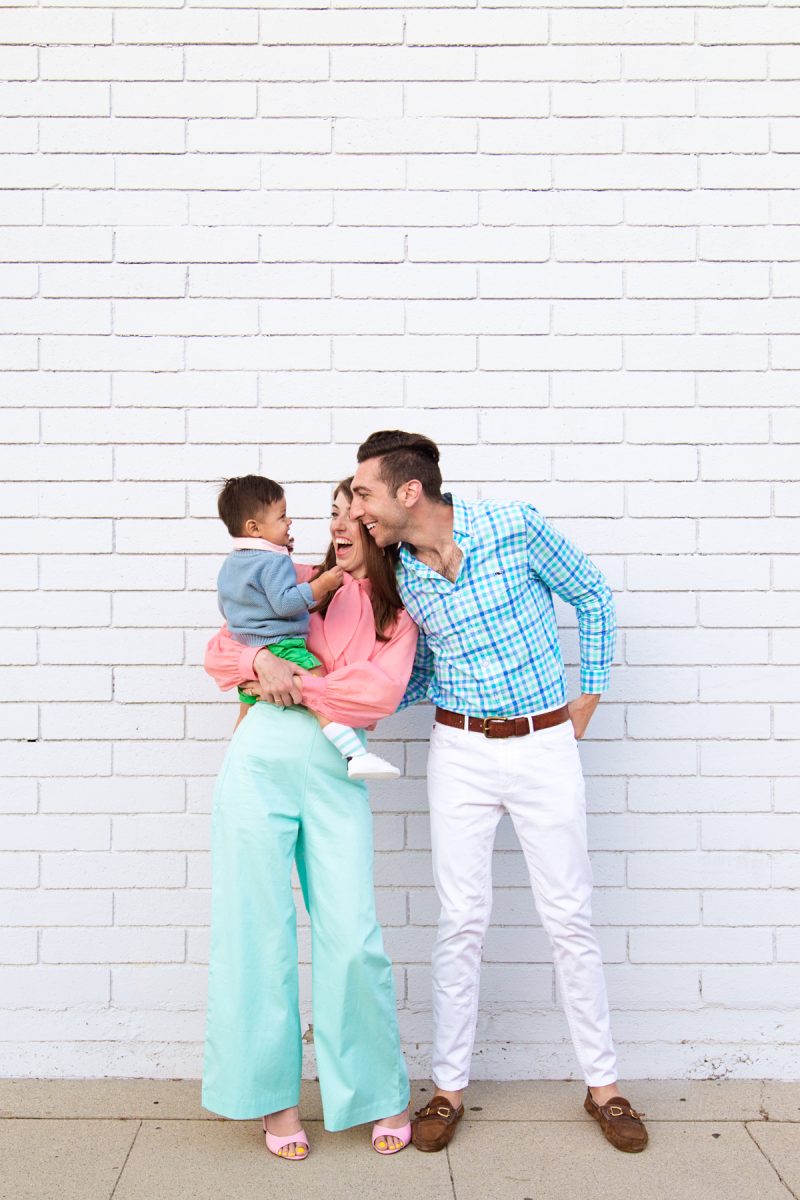 I'm not sure how we have a child that's old enough to be celebrating his second Easter but here we are. LOOK at how tiny he was last Easter!! This go-around, we're headed to an egg hunt (Even though Arlo can't walk yet? Minor details.) and I'm also *hoping* the Easter Bunny leaves an egg hunt for him around our house, just like he always did for me growing up.
Honestly though, even if we didn't have plans, I'd still find an excuse to wear all the plaid, pastels and bow-ties because there is something about Easter that makes me CRAVE preppy everything.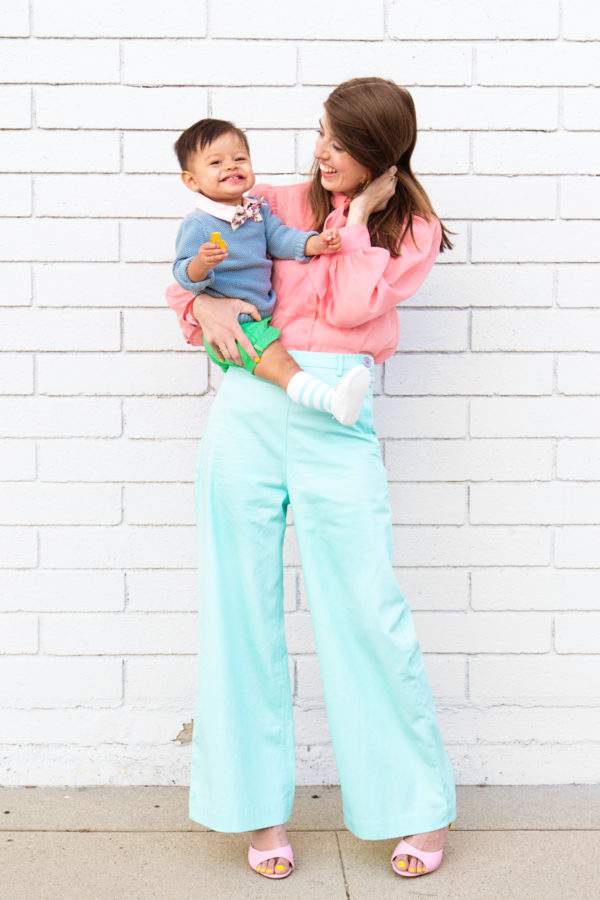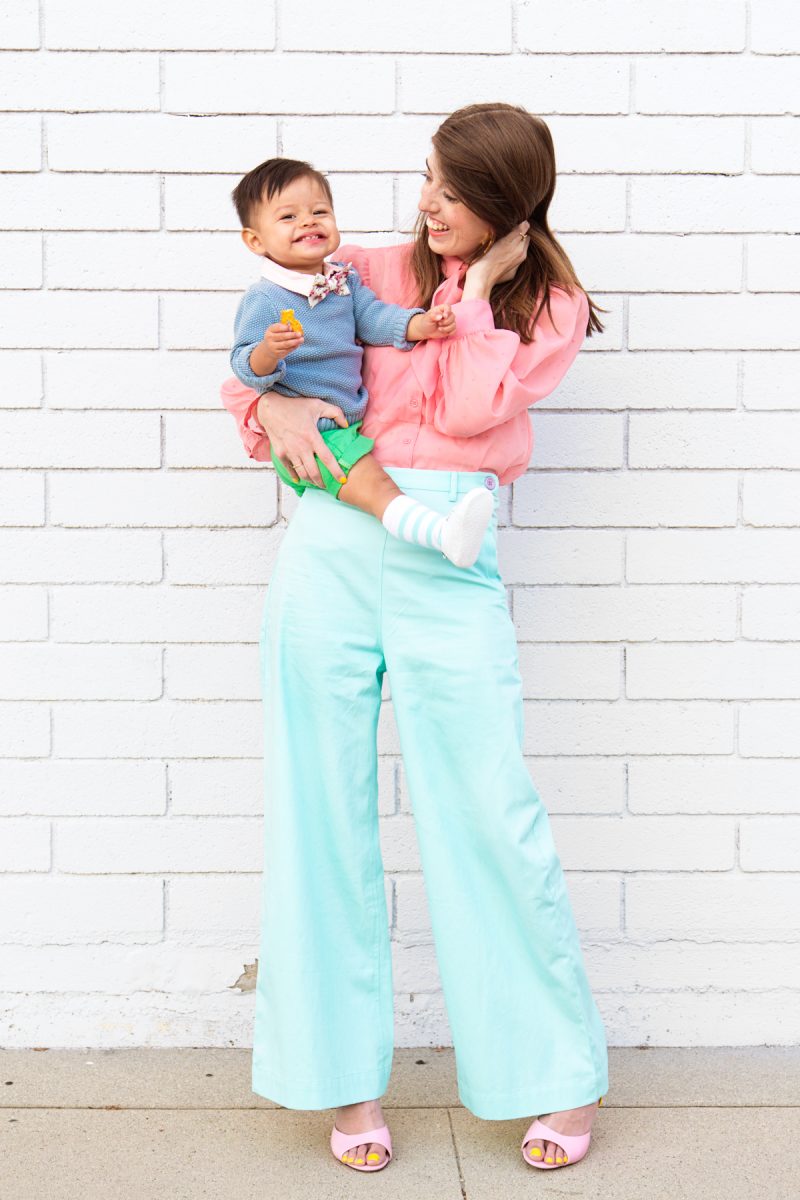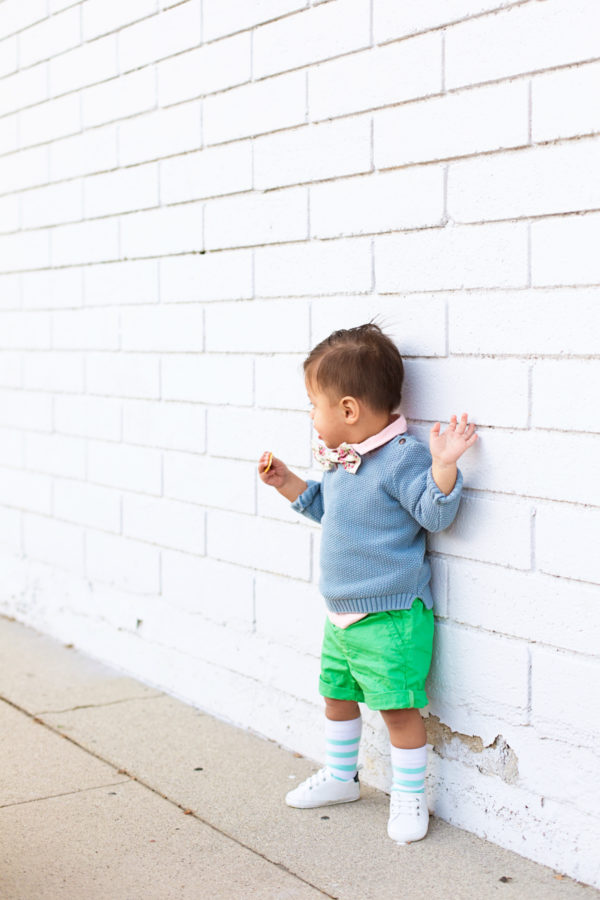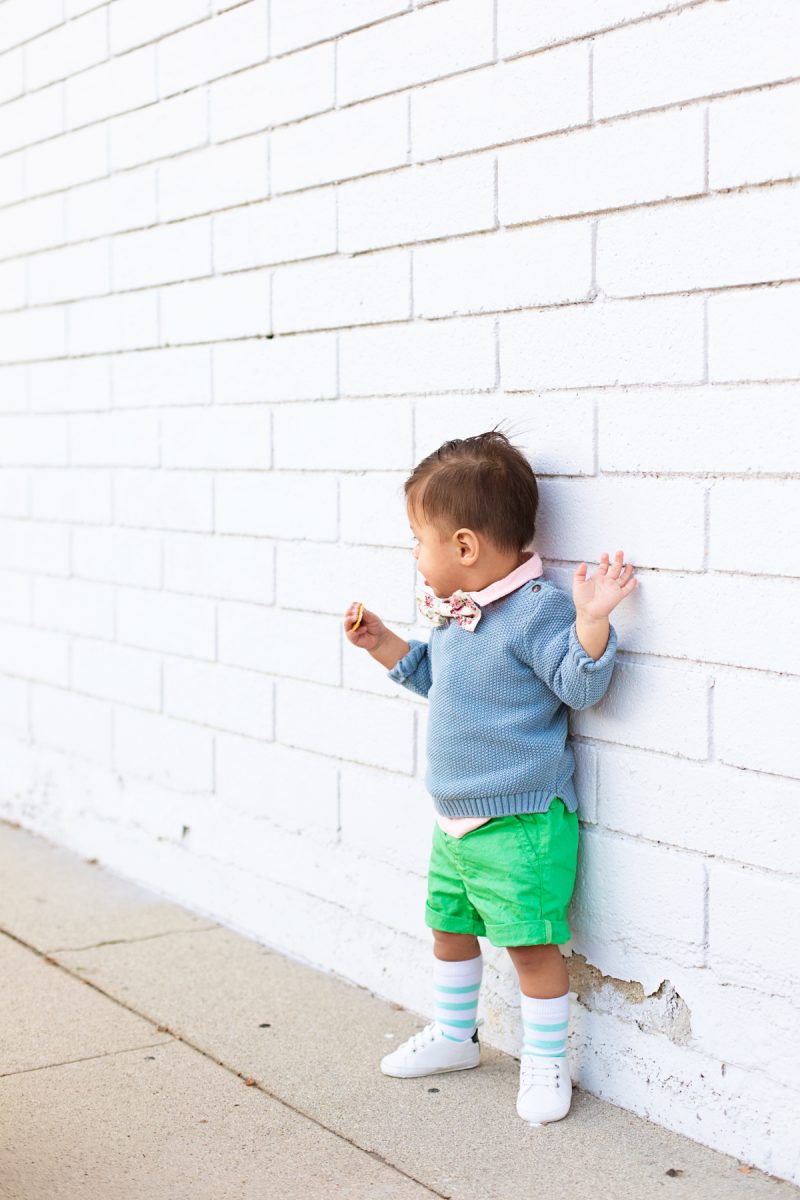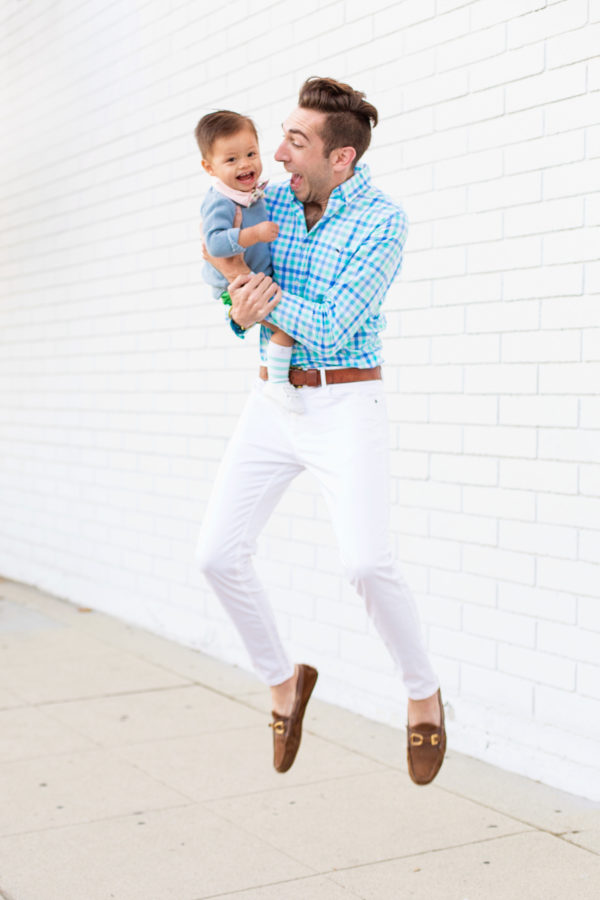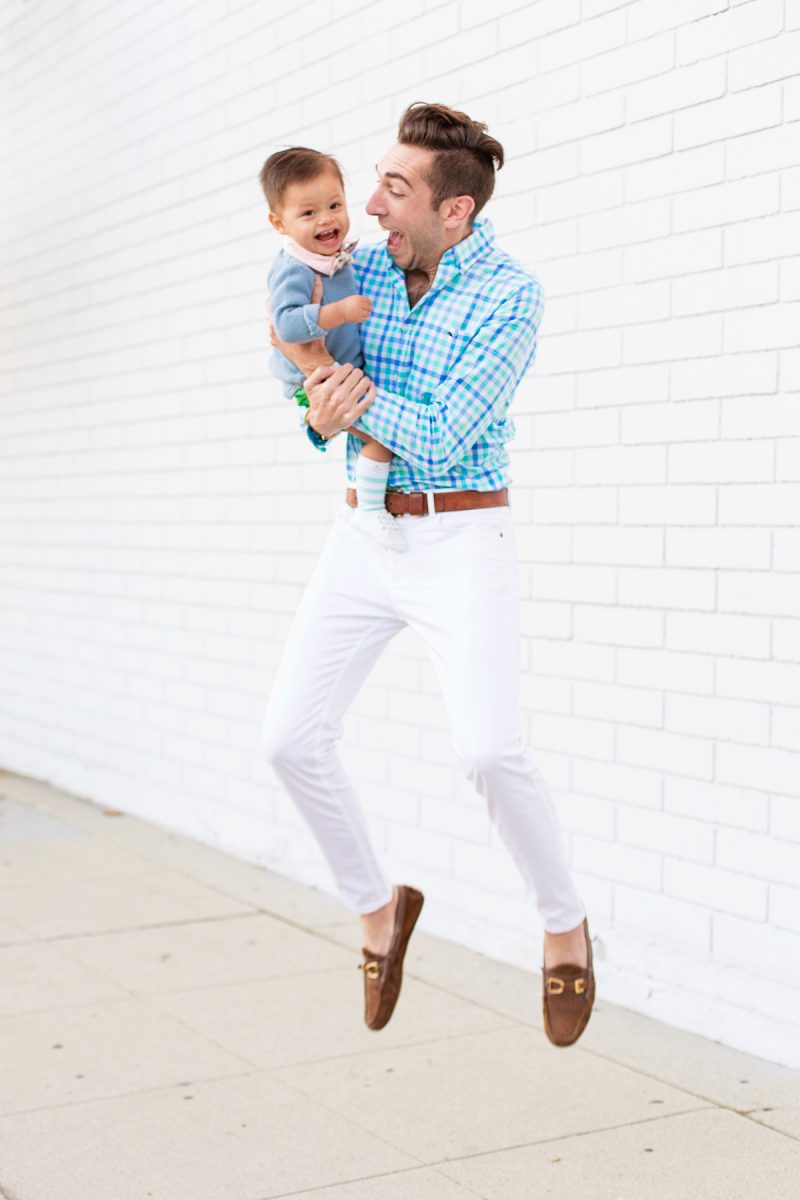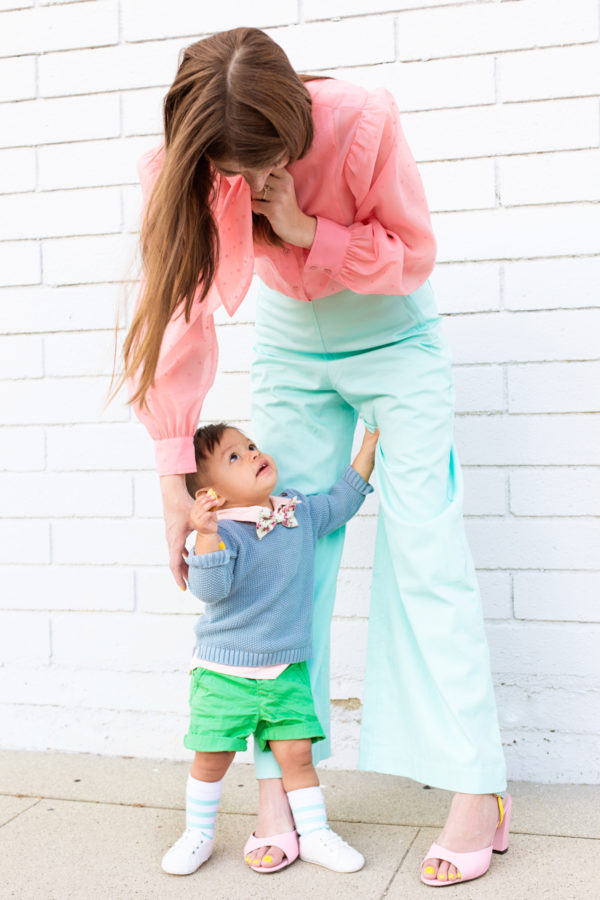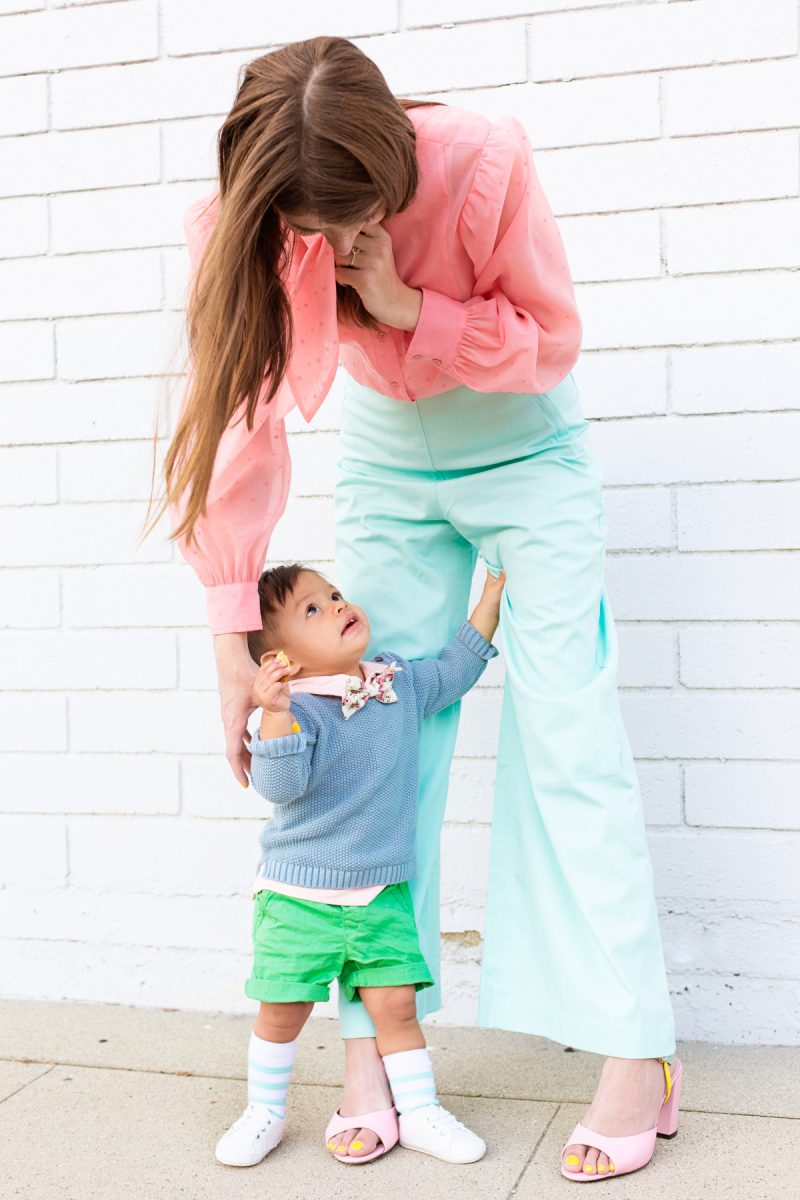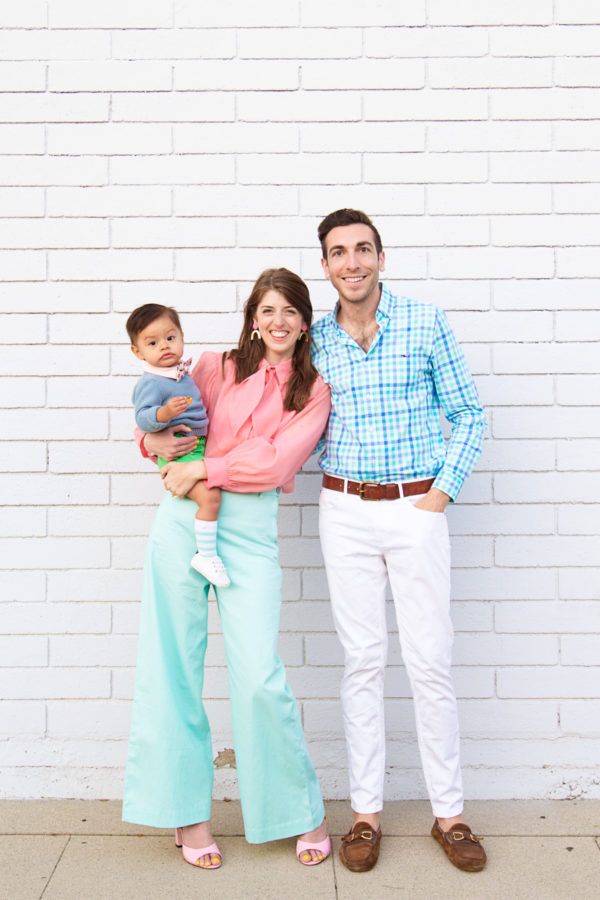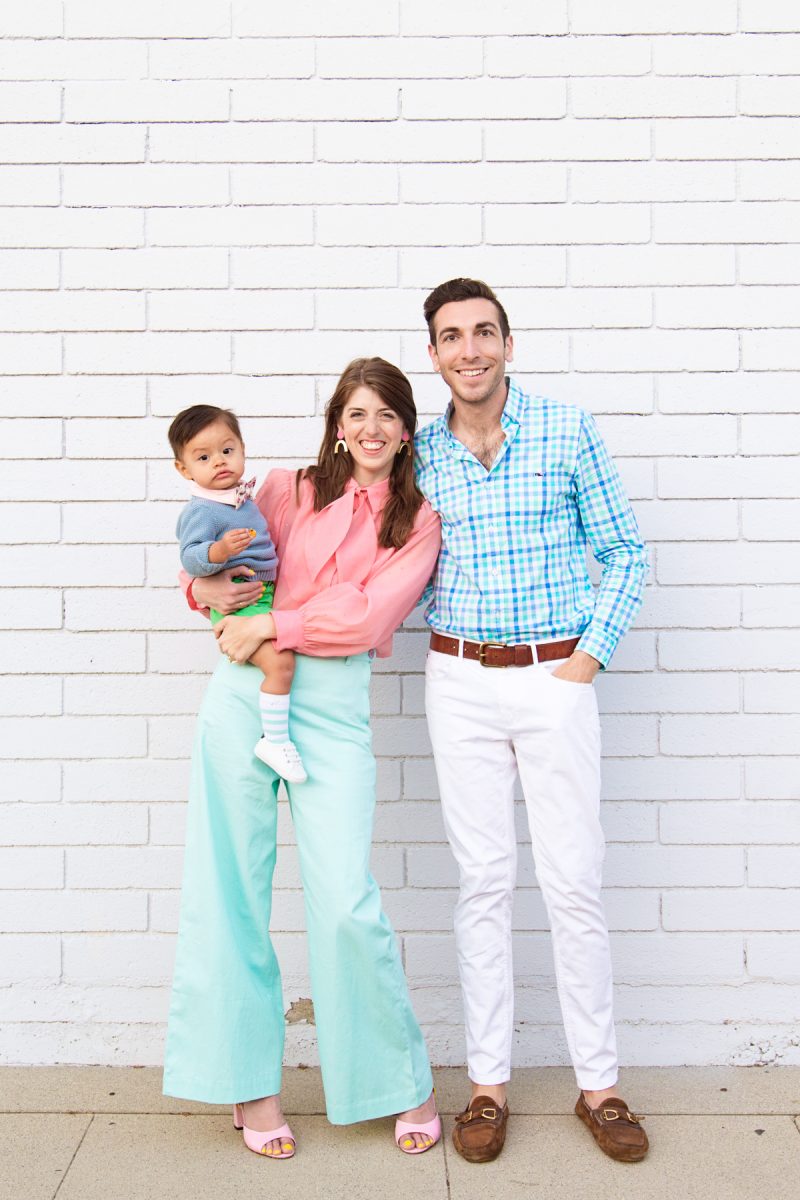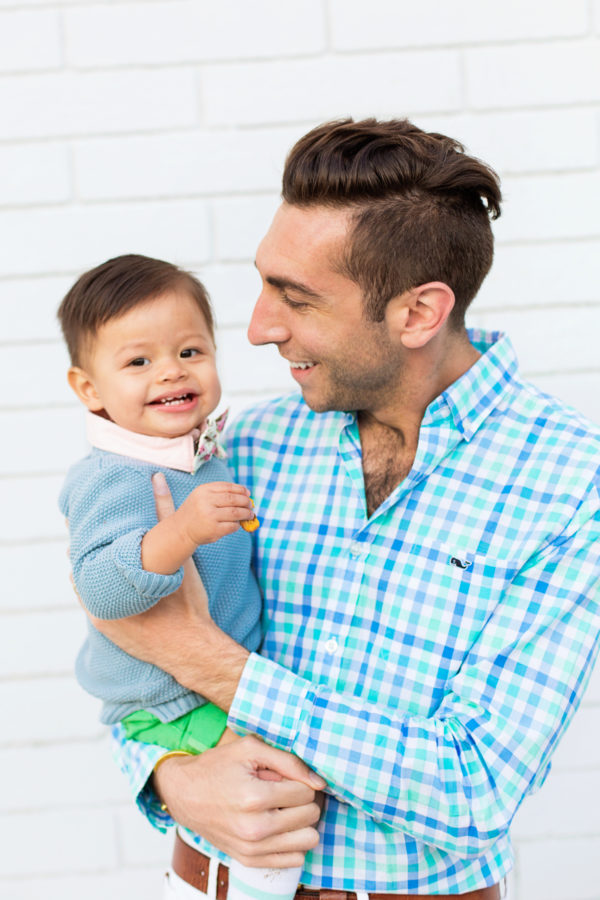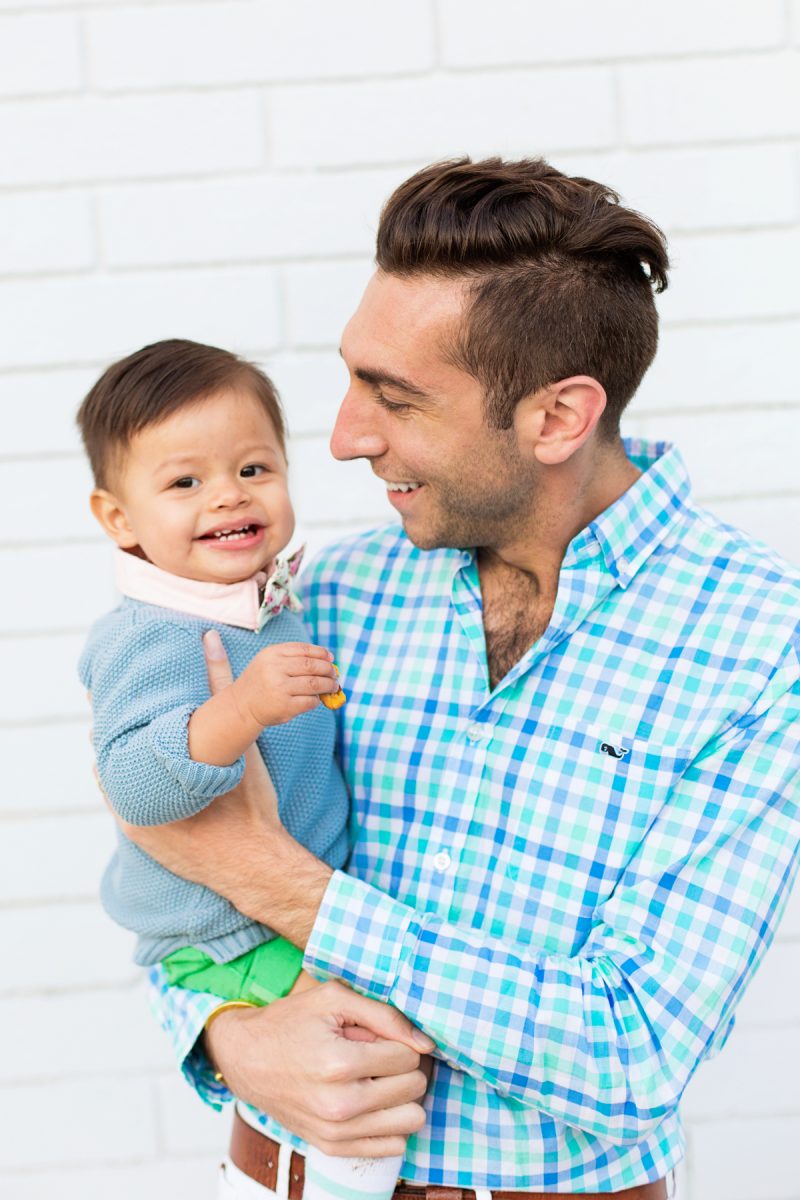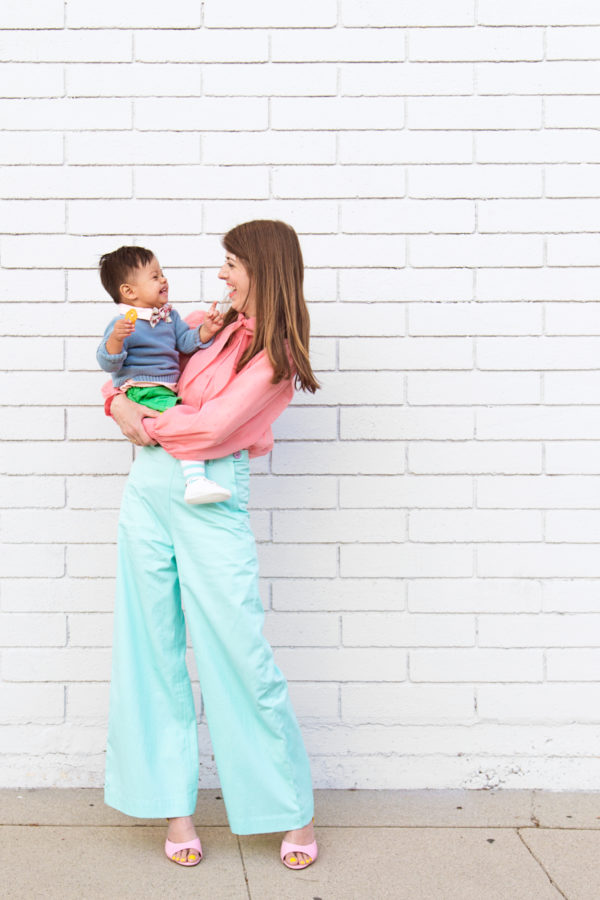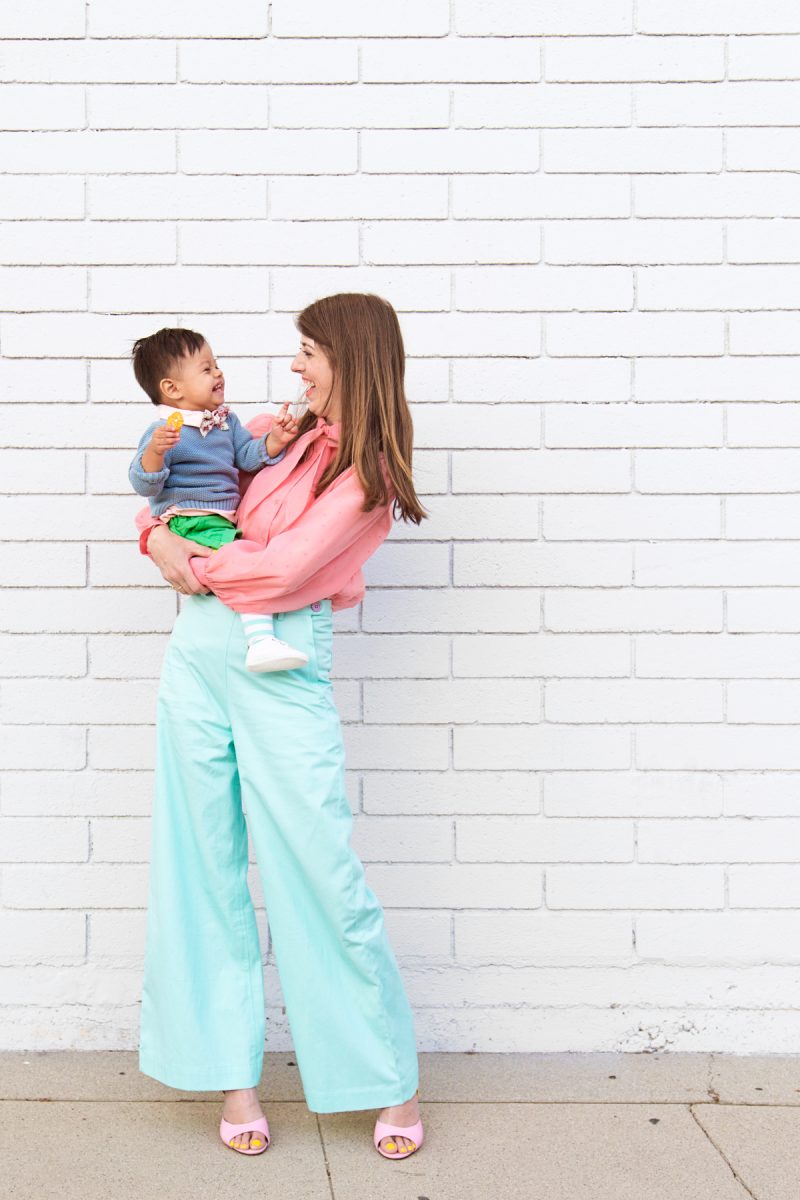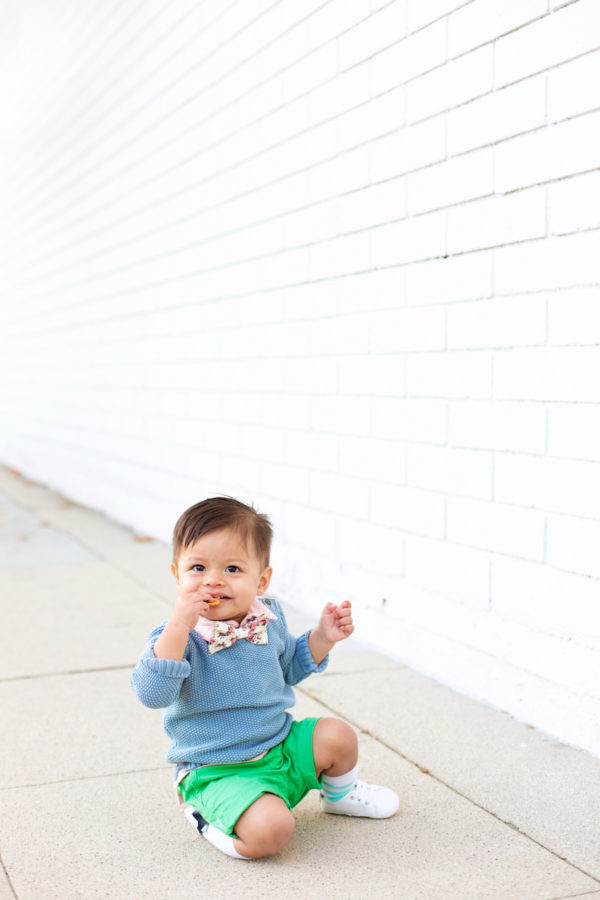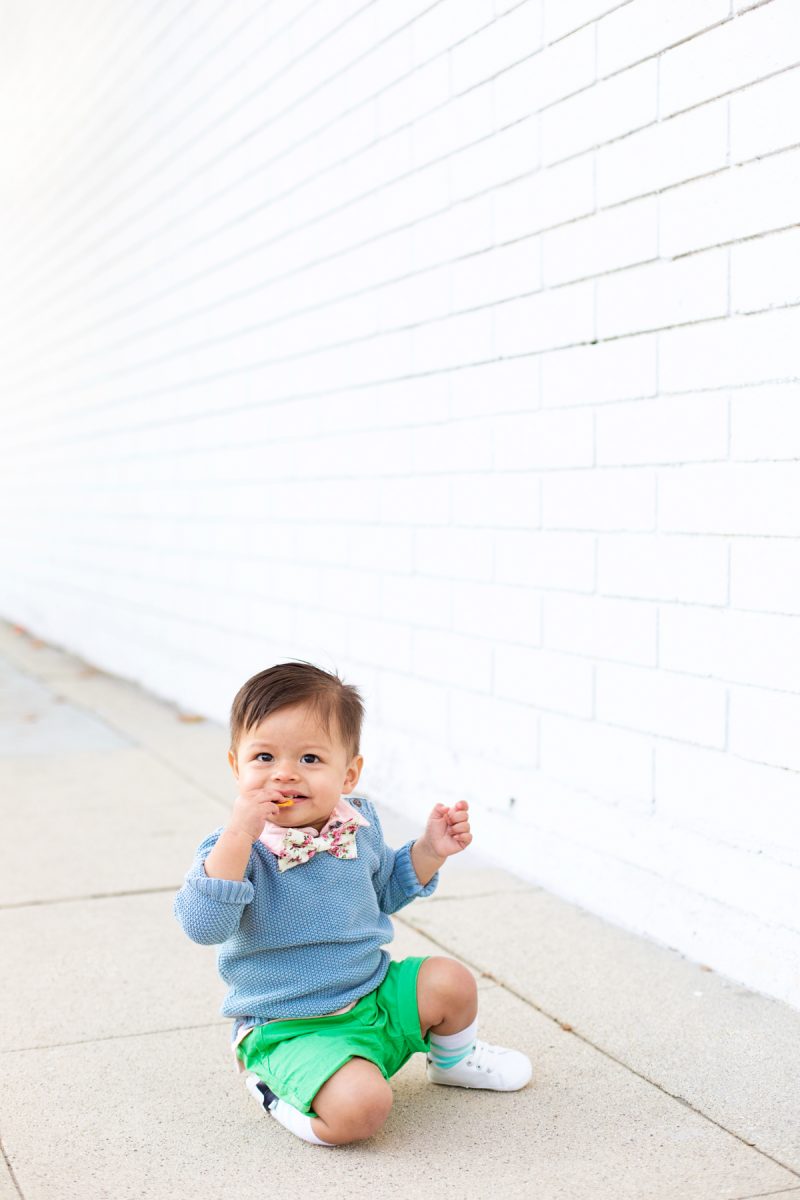 Photos by Jeff Mindell
On Me:
Pink Tie Blouse | Mint Wide Leg Pants by Samantha Pleet (Similar)
Acrylic Earrings* | Pastel Heels*
On Jeff:
Gingham Shirt | White Pants
Belt | Shoes by Ralph Lauren (Similar)
On Arlo:
Pink Shirt from H&M | Sweater | Shorts
Bow Tie* | Socks | Shoes
Shout out to the real star of the show, Arlo's pretzel. Haha!!
*Indicates items that were gifted to me. All opinions are that of my own.
SaveSaveSaveSave
SaveSaveSaveSave
SaveSave