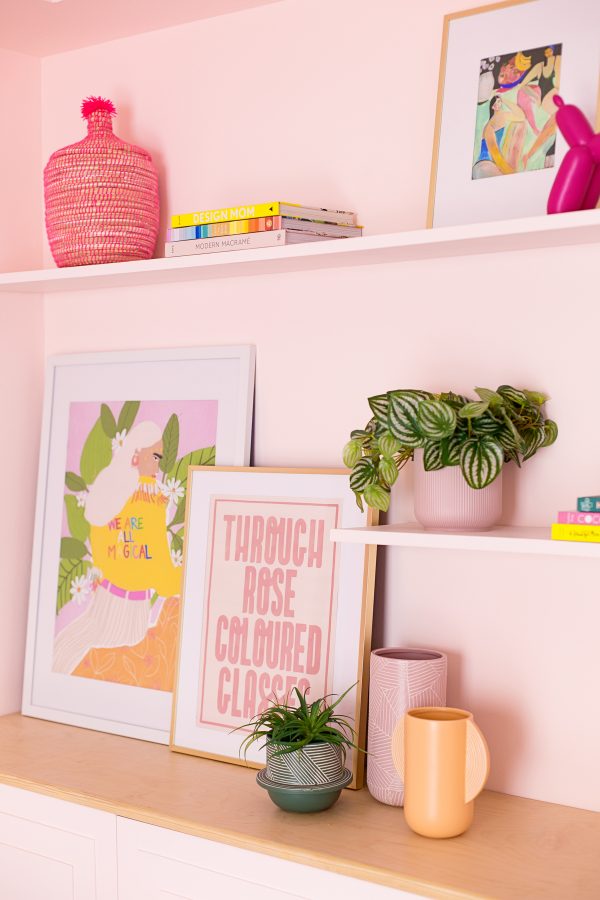 Since I've been seemingly spending most of my life lately shopping for items for our house, I've been discovering a TON of awesome new small businesses, Etsy shops and artists. I always love supporting other small businesses and I know you guys do too. So today I'm formally kicking off a new informal series where I share 'em with you! I'll share a handful of awesome folks doing awesome things each time. No real "theme" for any of the posts, just shops I love. I feel like blogging used to be simple like that and it was AWESOME so hopefully you're on board! Sound good!? Here's the first five I think you should know about!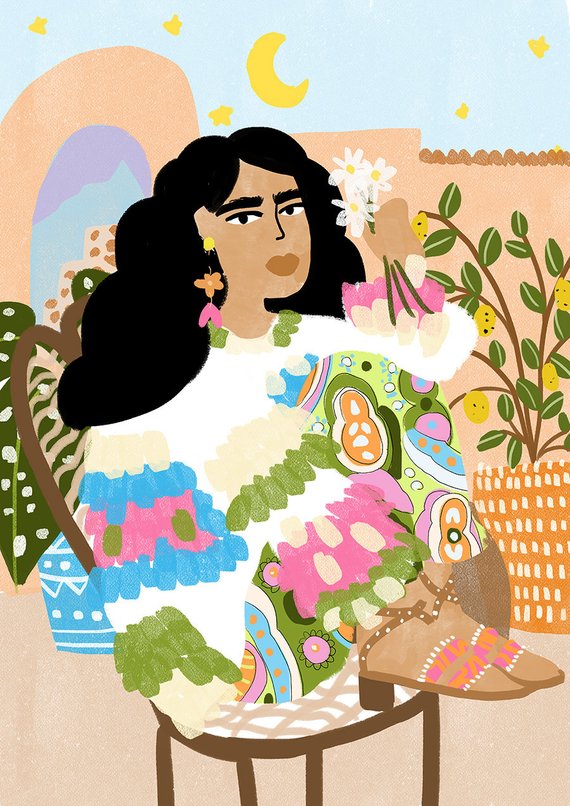 1. Alja Horvat: I discovered Alja's work when I was sourcing artwork for my office. Her "We Are All Magical" print was perfect for my space and I fell in love with her illustration style and her use of such vibrant colors across all her pieces.
Pictured Above: Sweater Weather Art Print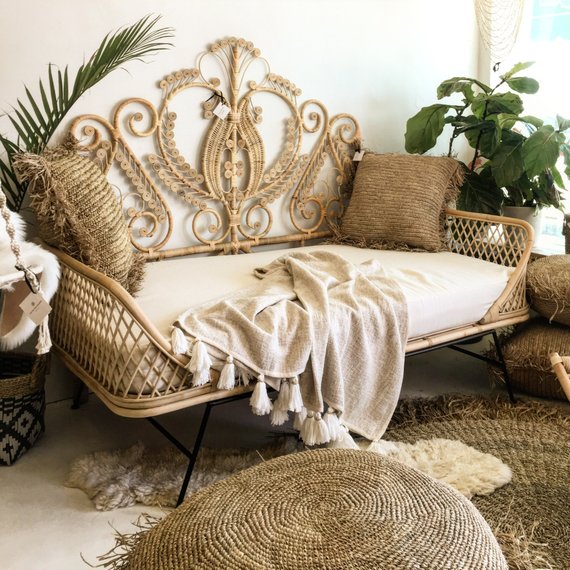 2. The Wicked Boheme: Another office find! On my search for the perfect rattan office chair/throne, I came across The Wicked Boheme. Their rattan furniture selection is SO FREAKING GOOD HOLY COW!!!!! I have my eye on the daybed for our next nursery. If your'e in the market for any rattan pieces, check them out! And if you're in LA, they have a shop in Pasadena! I haven't gone yet because I have no self control.
Pictured Above: Peacock Rattan Queen Headboard
3. Mandi Smethells: At least one of you DMs me something from Mandi's shop each week telling me how badly I need one. I KNOW! I also have my eye on one of these for our future nursery. Or playroom. Or both! Mandi makes the most amazing fiber wall hangings and while I first discovered her for her rainbows, I've also been madly in love with the other shapes she makes. Dive into her shop and check 'em all out!
Pictured Above: Fiber Rainbow Wall Hanging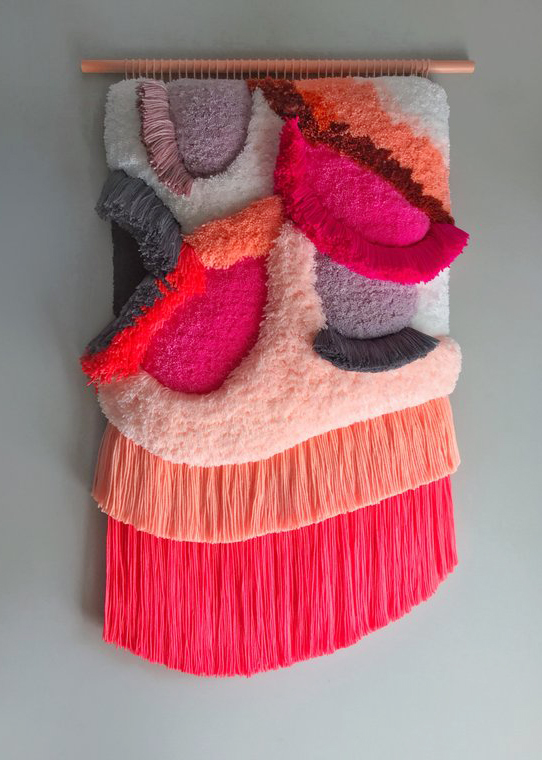 4. Jujujust: I'm sure I've shared Judit Just's work here before because I'm a longtime fan. It's a dream of mine to own one of her pieces! Perhaps for our living room? The way she "sculpts" yarn is just MIND blowing. Look at that piece up there!! Following her on Insta is like the best eye candy of all time, by the way. You have to check her out, but make sure you're sitting down because you might pass out from the shock of how talented she is.
Pictured Above: Landscape Wall Hanging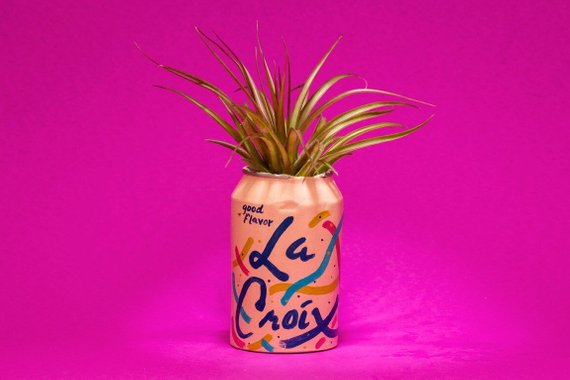 5. Hello Happy Plants: If you're already thinking holiday gifts, allow me to do all your shopping for you. A few of you have spotted my La Croix vase in various photos… well, this is where it's from! Hello Happy Plants creates the quirkiest ceramics inspired by everyone's favorite things (like In-n-Out cups, cheez-it boxes, trolls!) and they make such great gifts.
Pictured Above: Lemon Lime LaCroix Wall Planter
Would love to hear any small shops you're loving right now, let me know below!
SaveSave
SaveSave
SaveSave
SaveSave
SaveSave
SaveSave
SaveSave
SaveSave
SaveSave