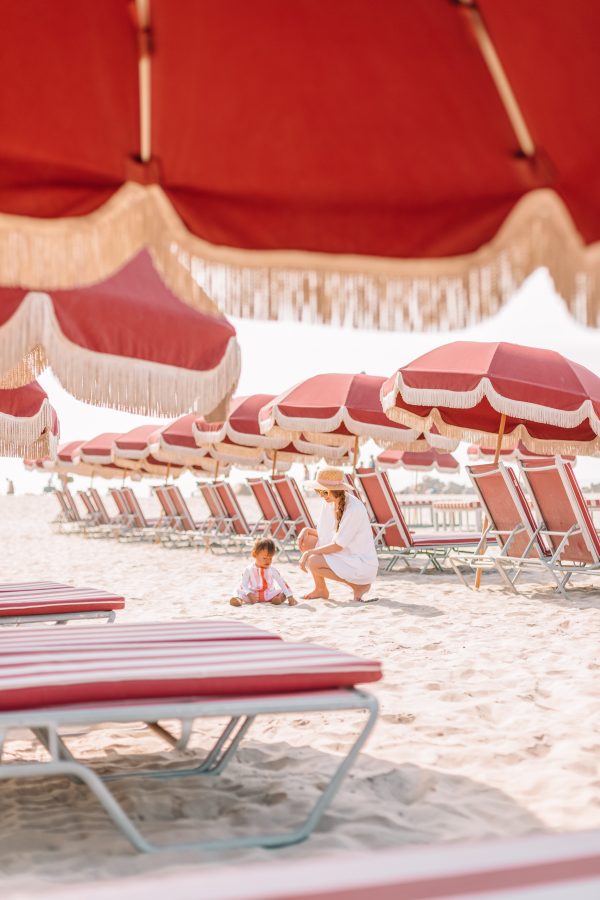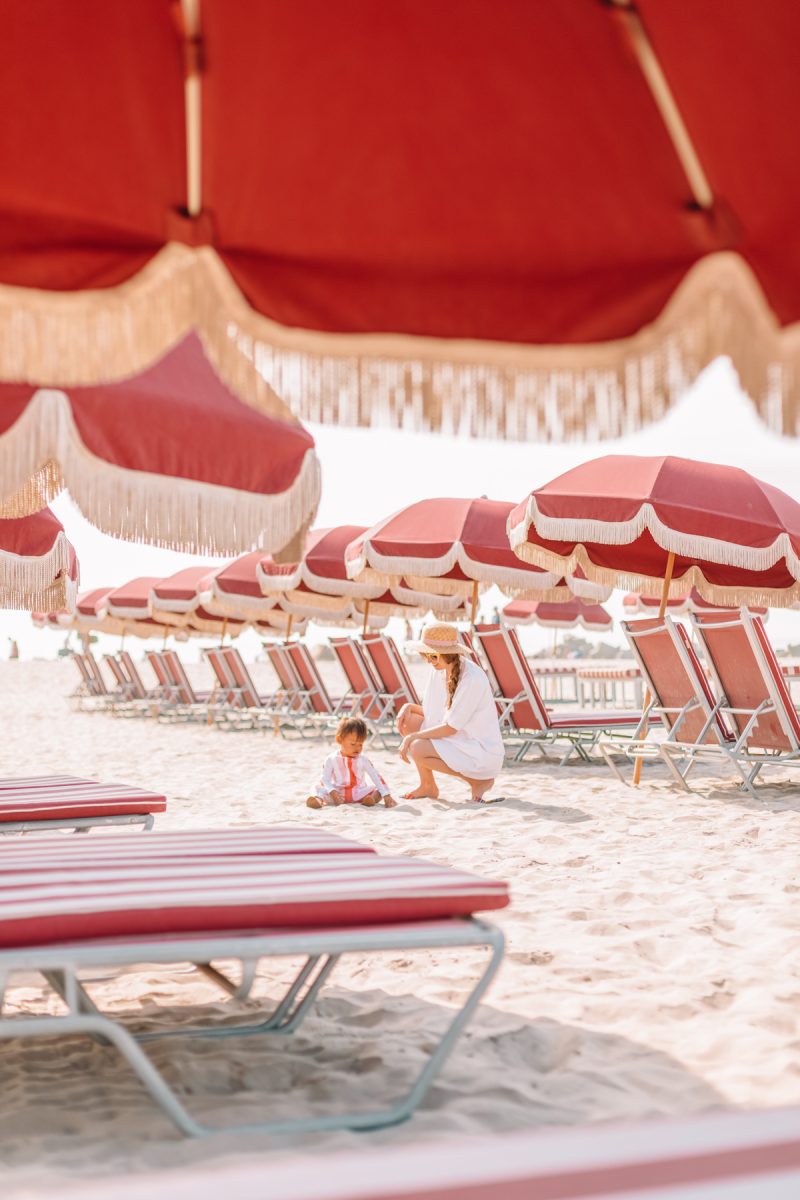 Over the weekend we got to spend a few days in Coronado! We realized that while we've traveled all over the country with Arlo, every trip we've taken has either been for work or with family/friends. Never just the three of us! So we vowed to take a little trip before the end of summer (I mean… we almost met our goal!? Haha!) and were really excited when The Hotel Del Coronado invited us down! We honestly spent the entire trip just at the hotel, relaxing, eating, pool-ing and digging in the sand. It was so nice to get some real quality time in! Here's a few of my fave pics from our trip!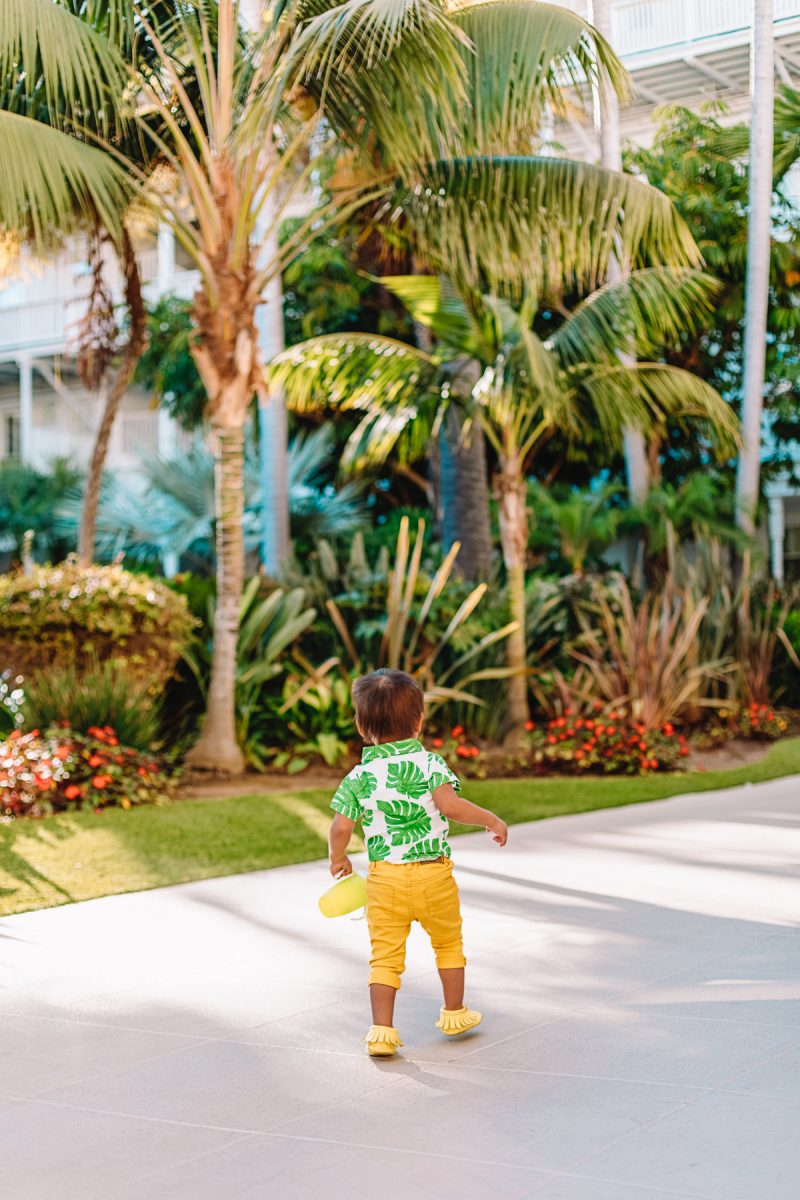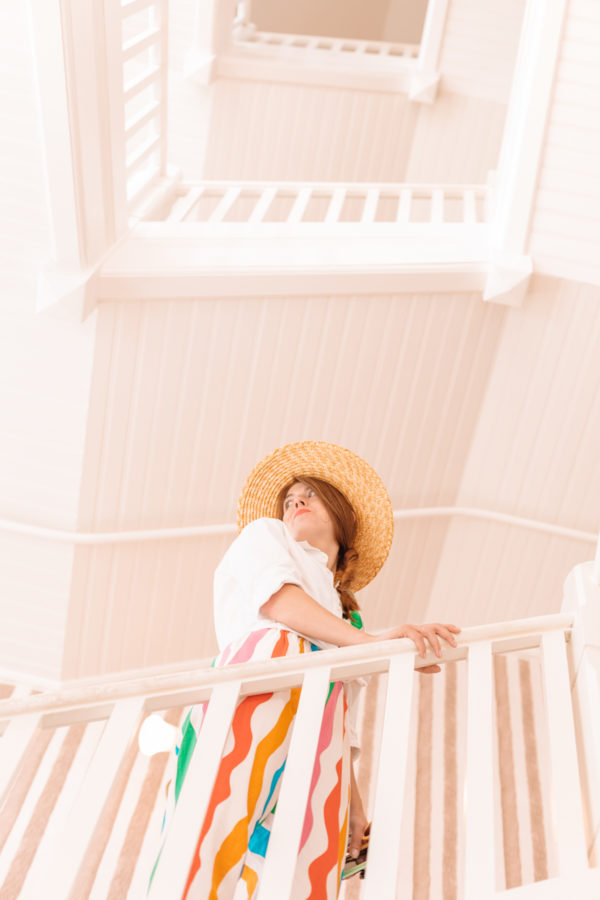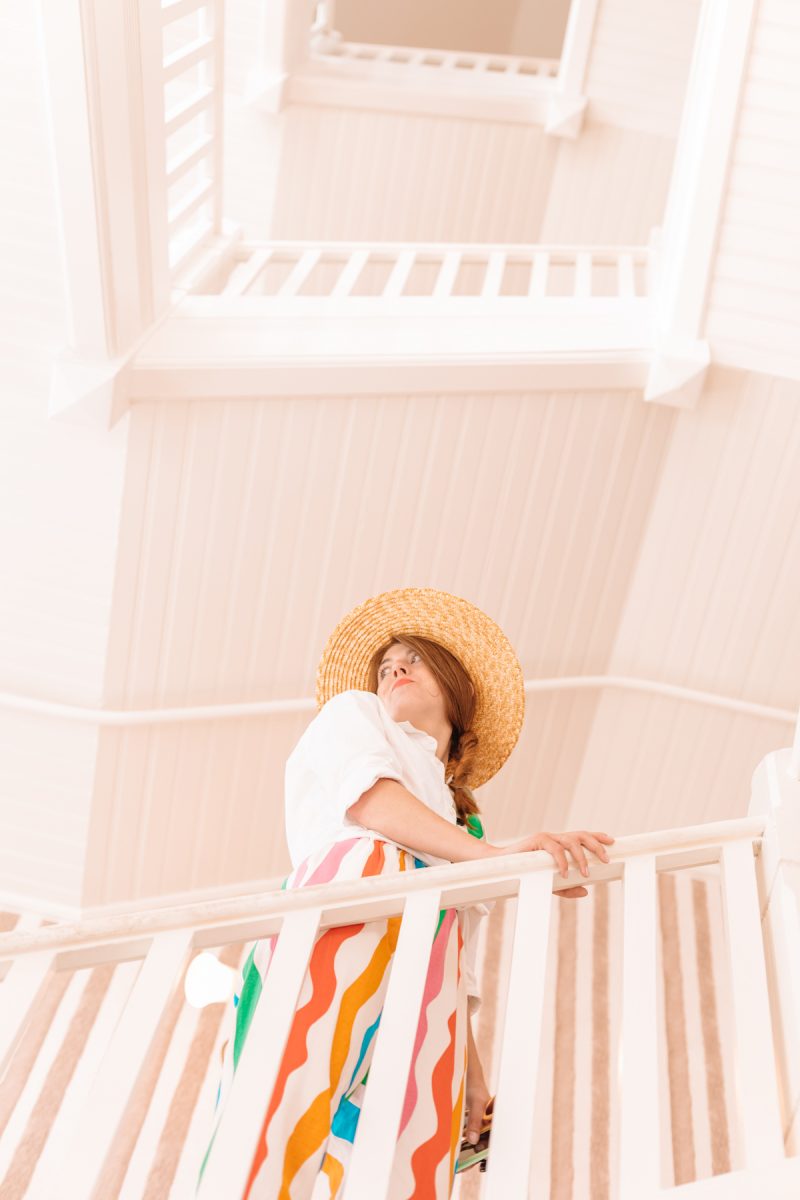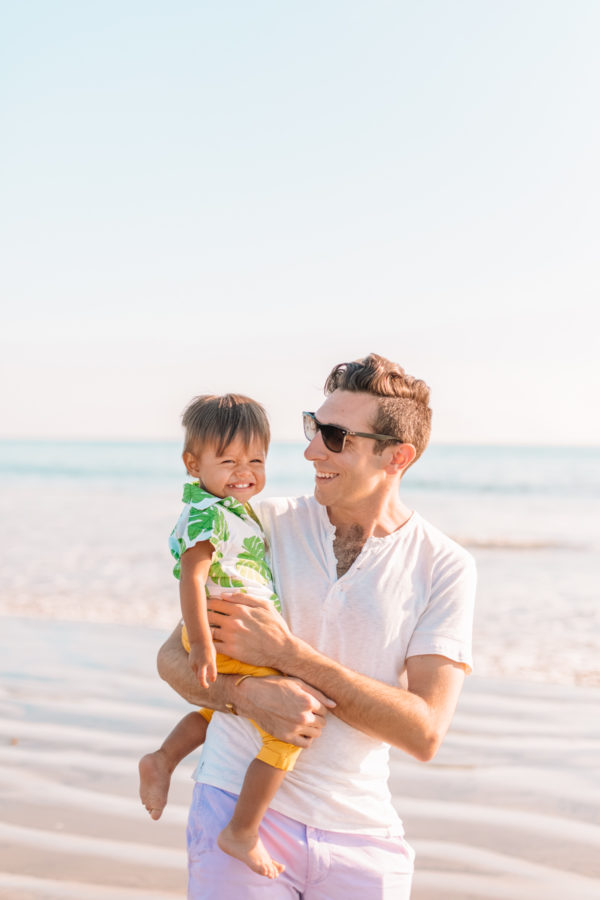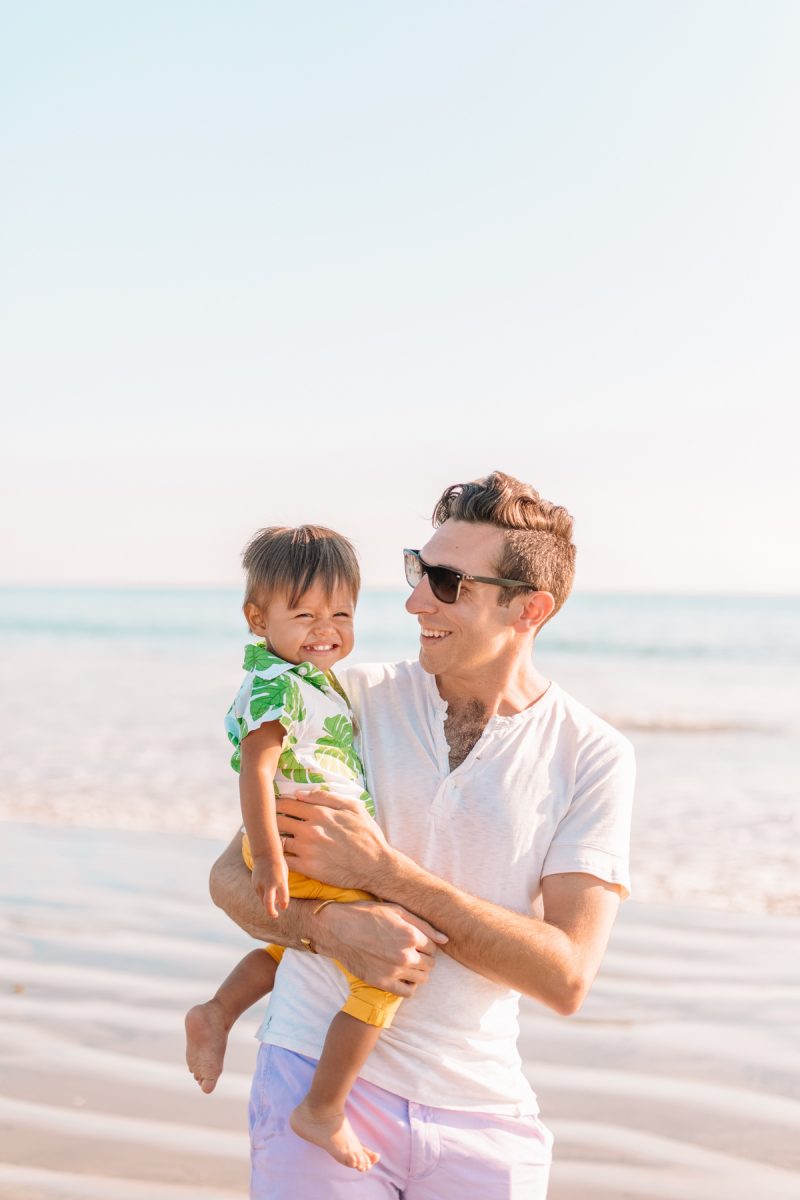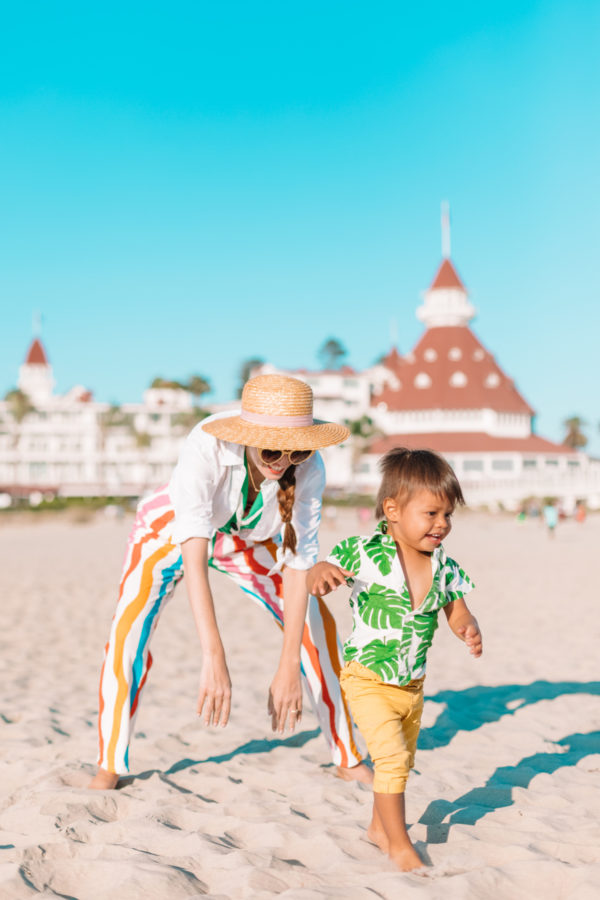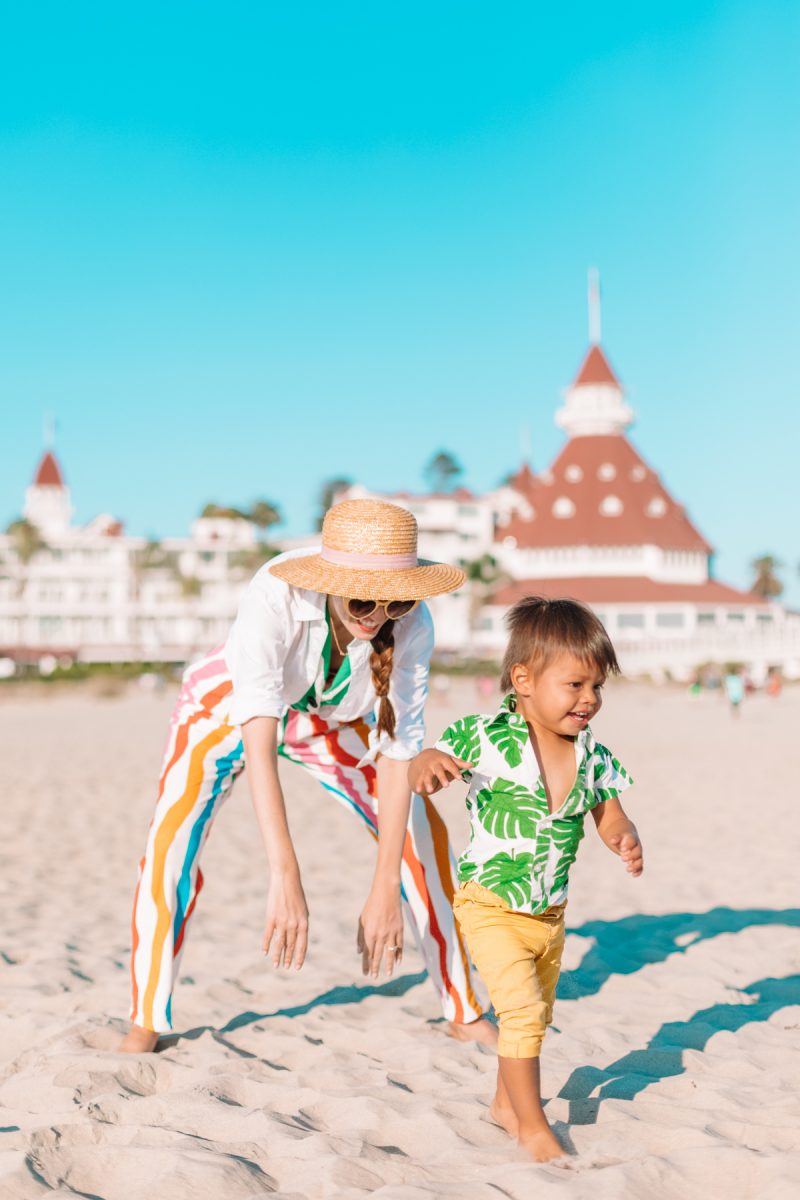 Best news of the trip, Arlo LOVES the beach now! He wasn't a huge fan when we were in Florida a few months back but he's turned a corner and loved digging (and hiding things) in the sand and pointing to the ocean saying "Gua" (His word for agua/water). It was the best!
The property was super kid-friendly, having so many fun activities for the kiddos! And they even provided a pack 'n play at our cabana by the pool so Arlo could nap! That meant we actually got to enjoy two quiet hours of just relaxing by the pool. That was definitely the biggest parenting win of the trip/our lives.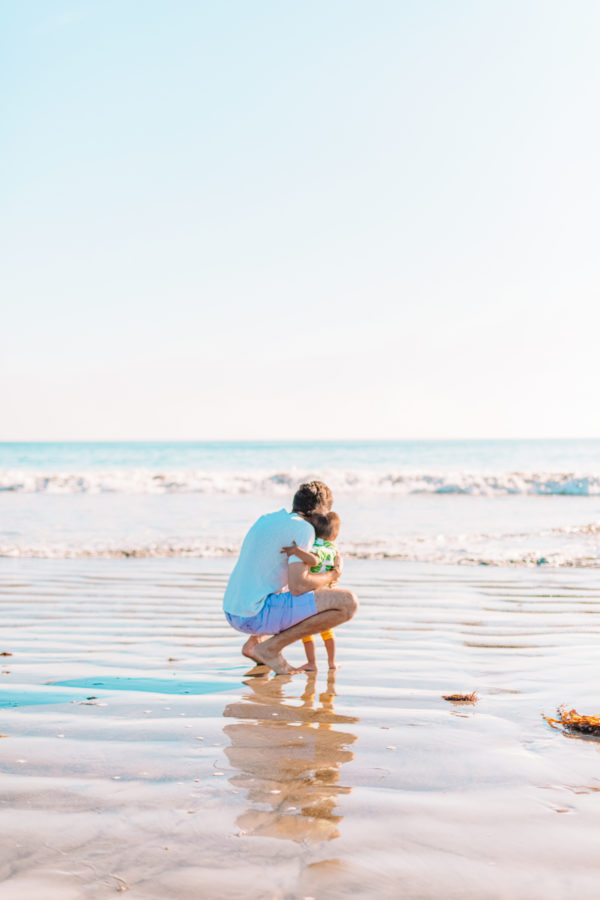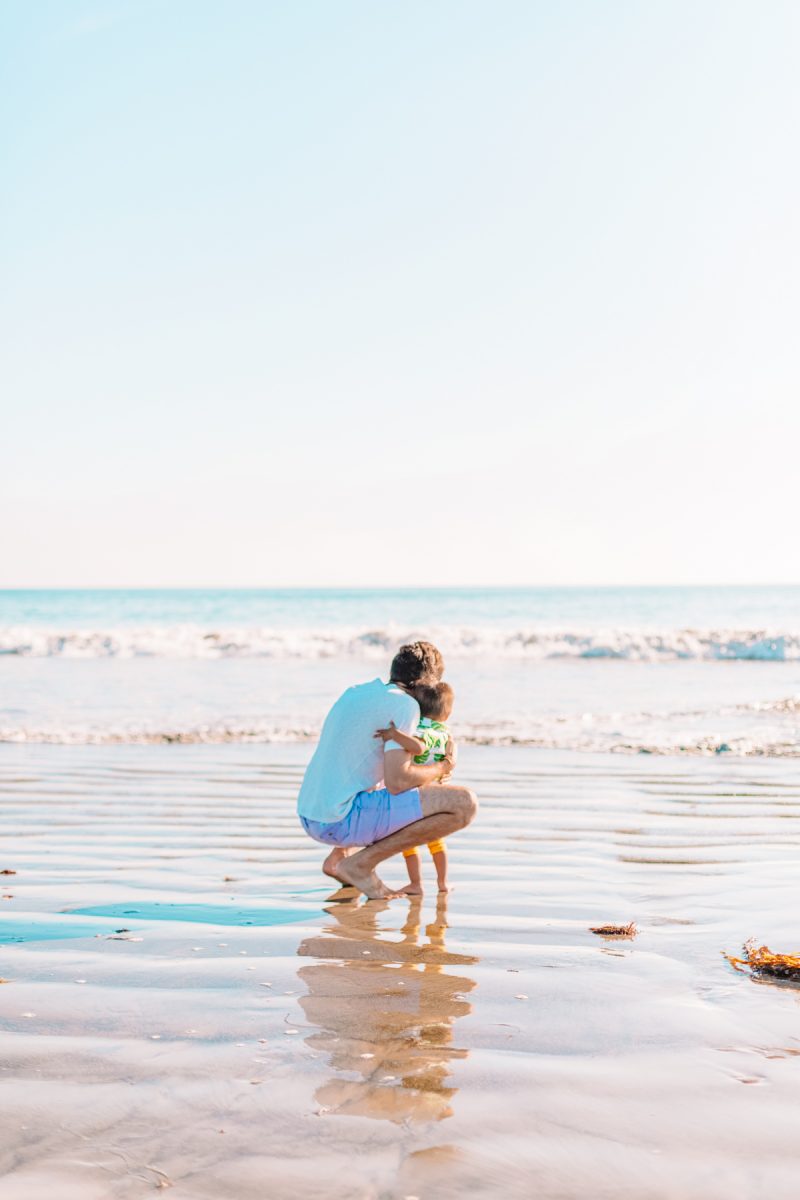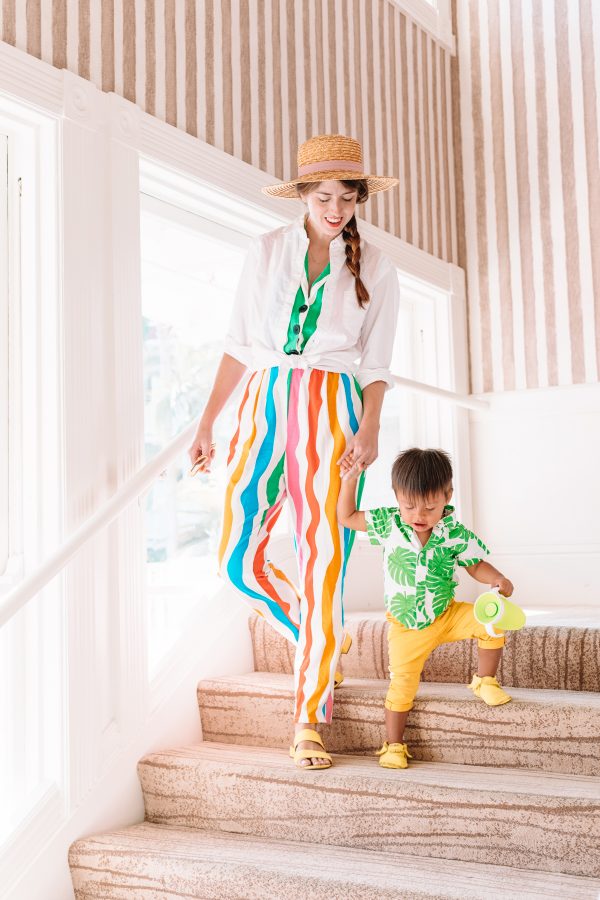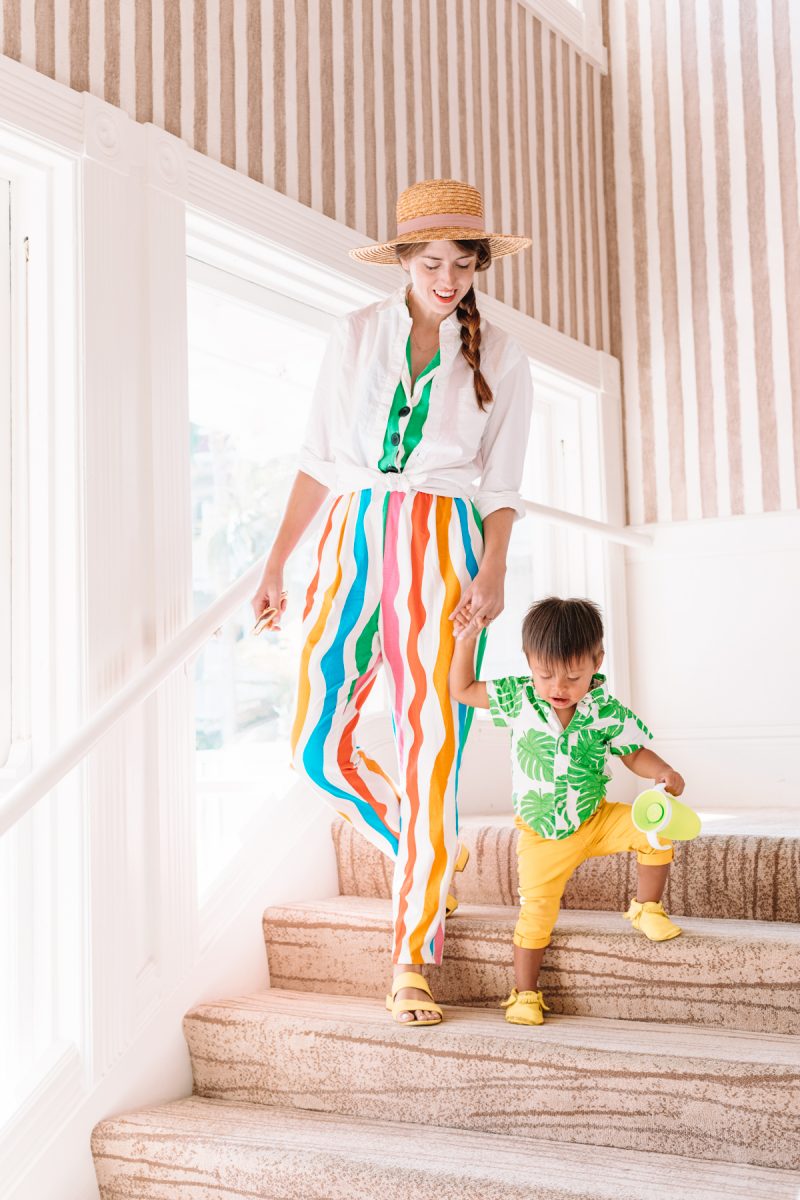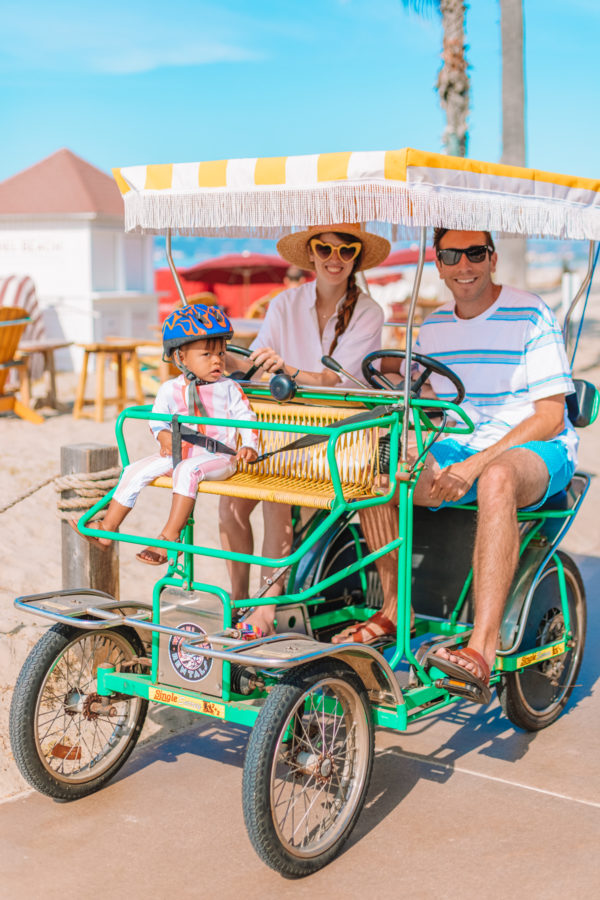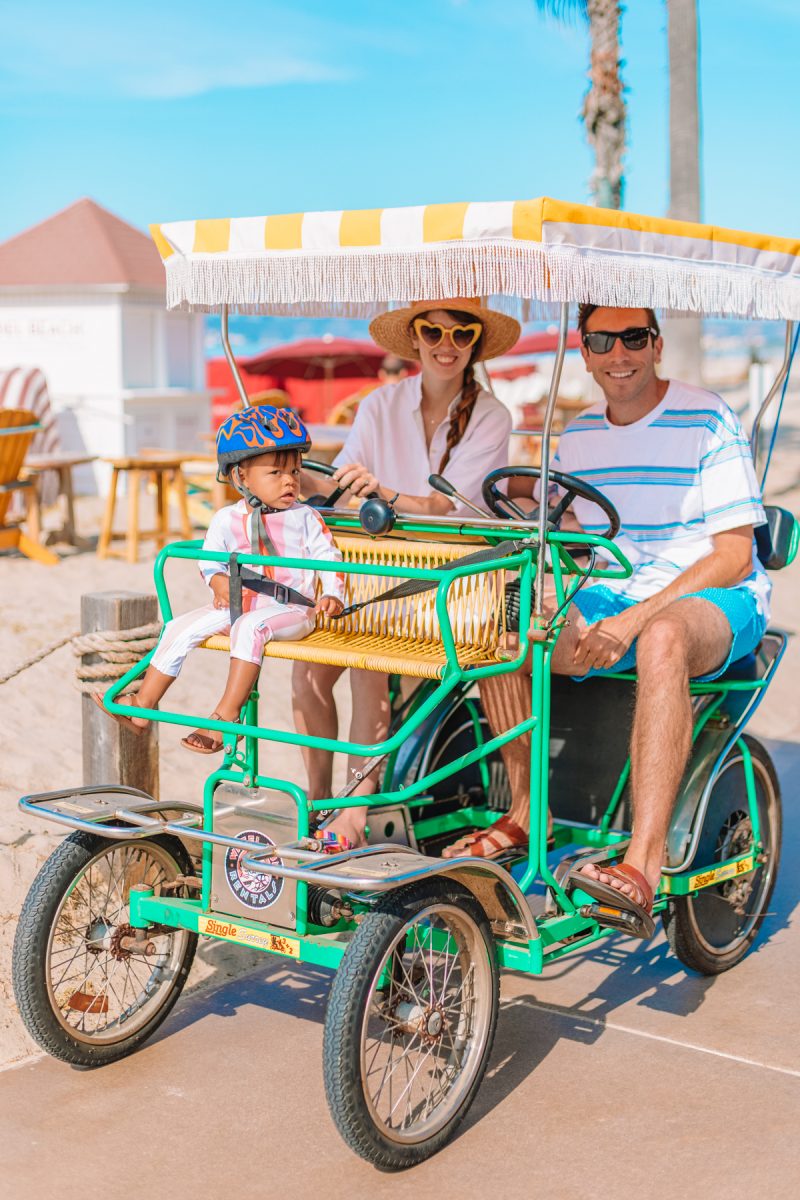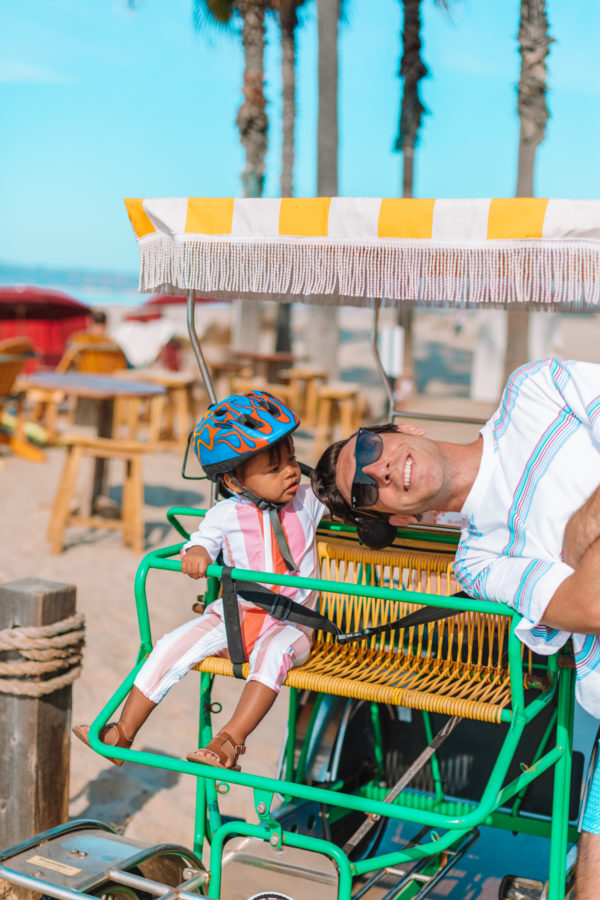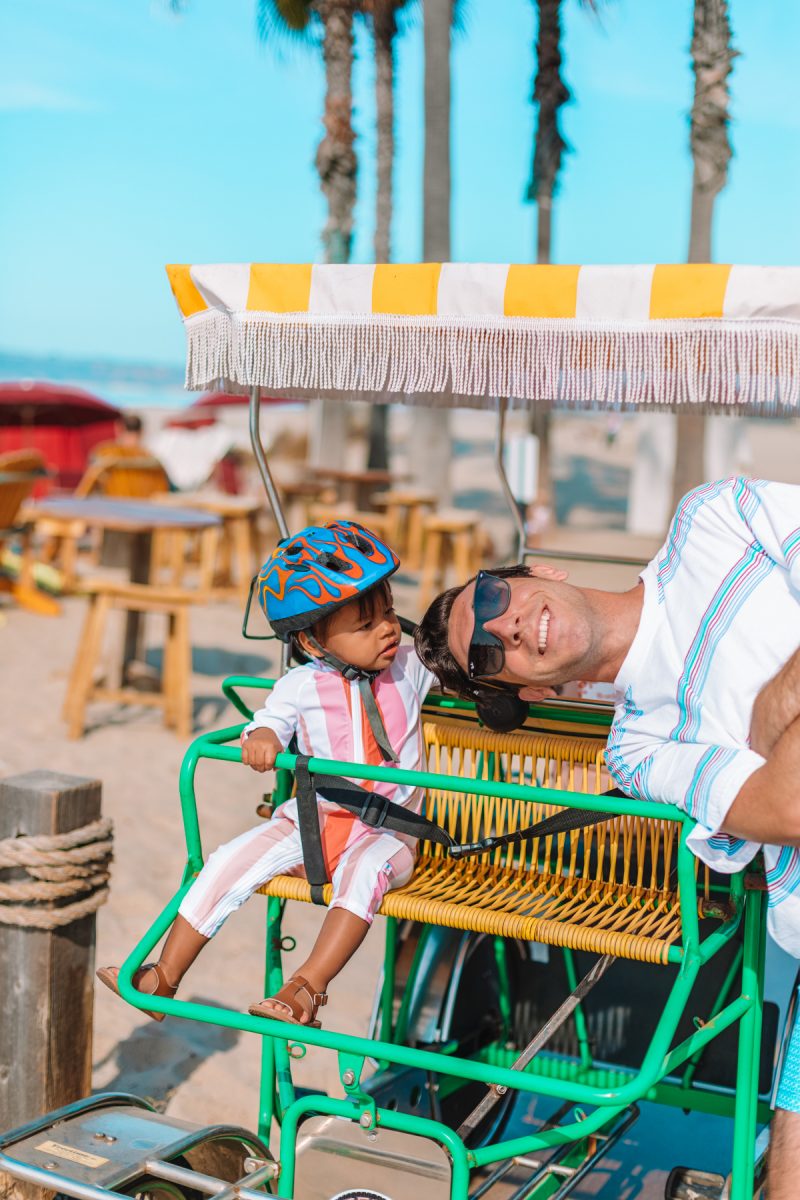 I also convinced Jeff to rent a Surrey bike which was hilarious. We biked through the little neighborhood near the hotel and Arlo had a blast. He cried when we had to return it! And he actually LOVED wearing a helmet which was shocking, seeing as he won't keep a hat on for more than .1 seconds now. I tried to stealthily swap a hat in for the helmet when we were getting off the bike but that failed. LOL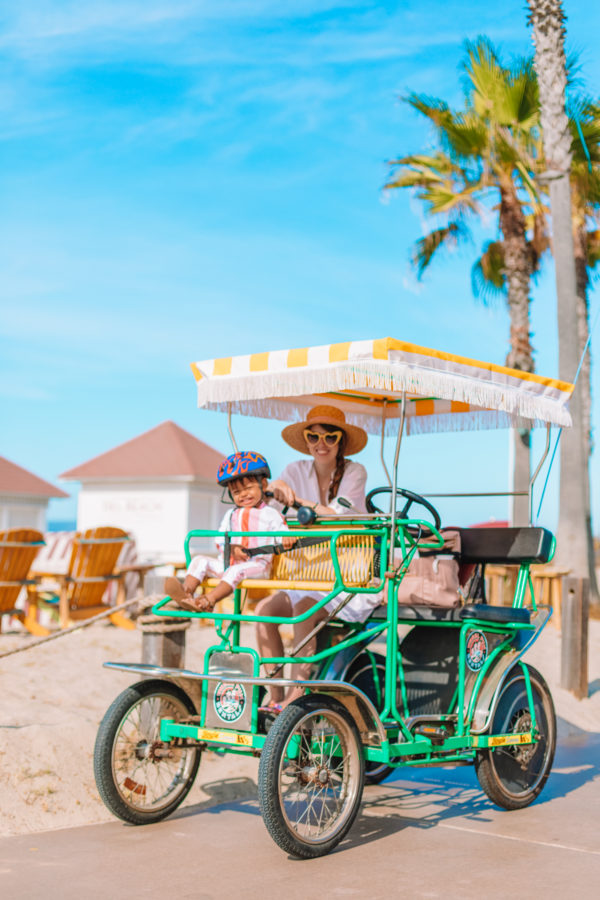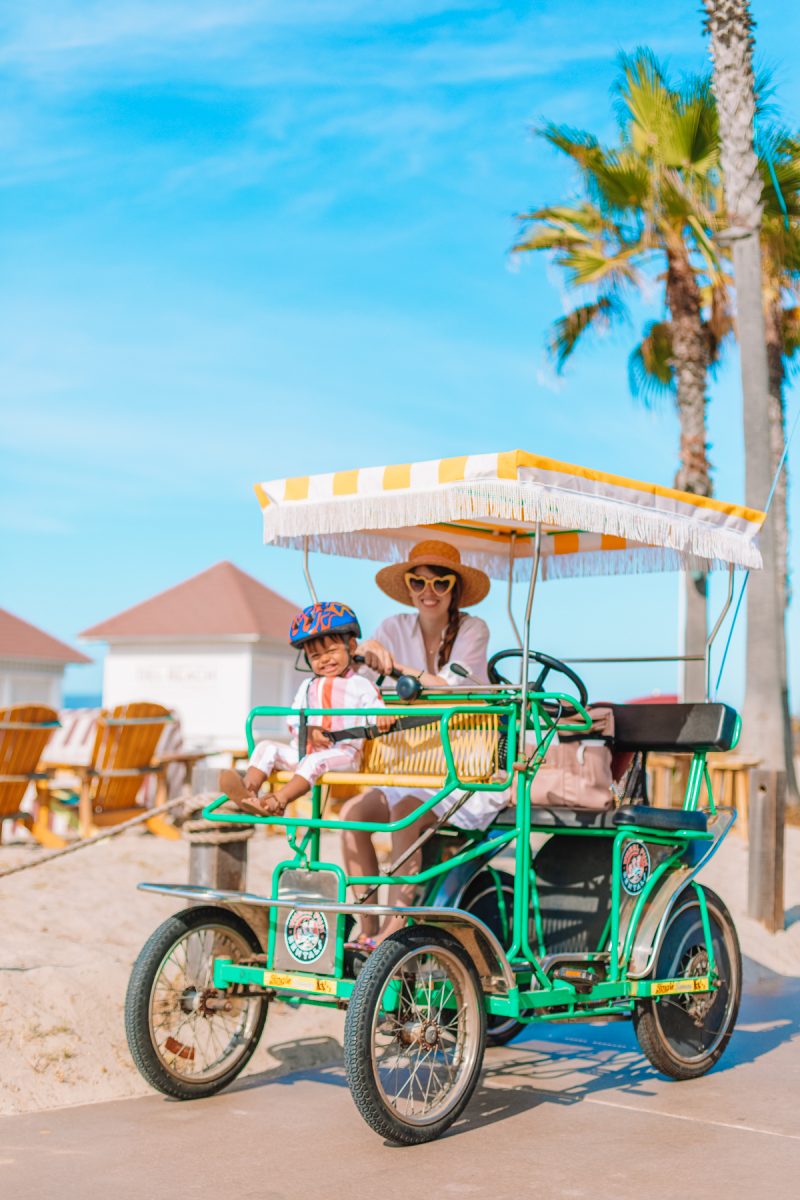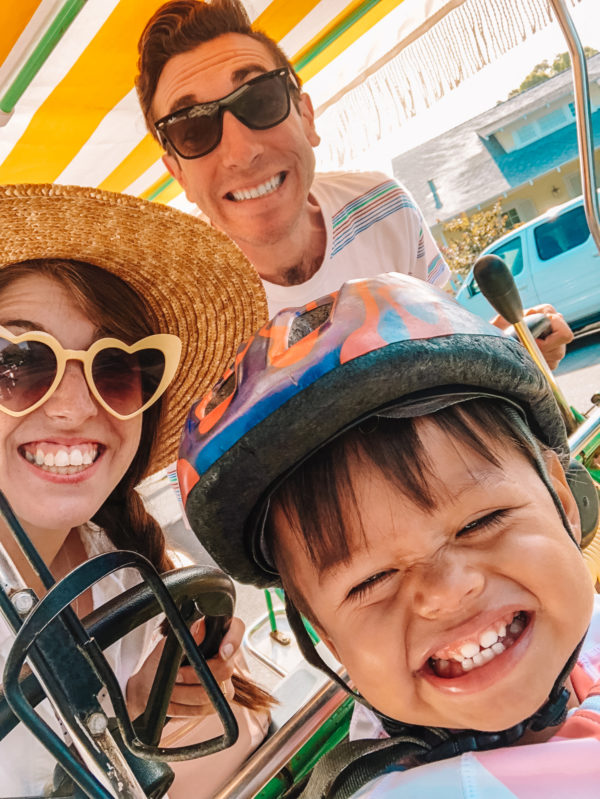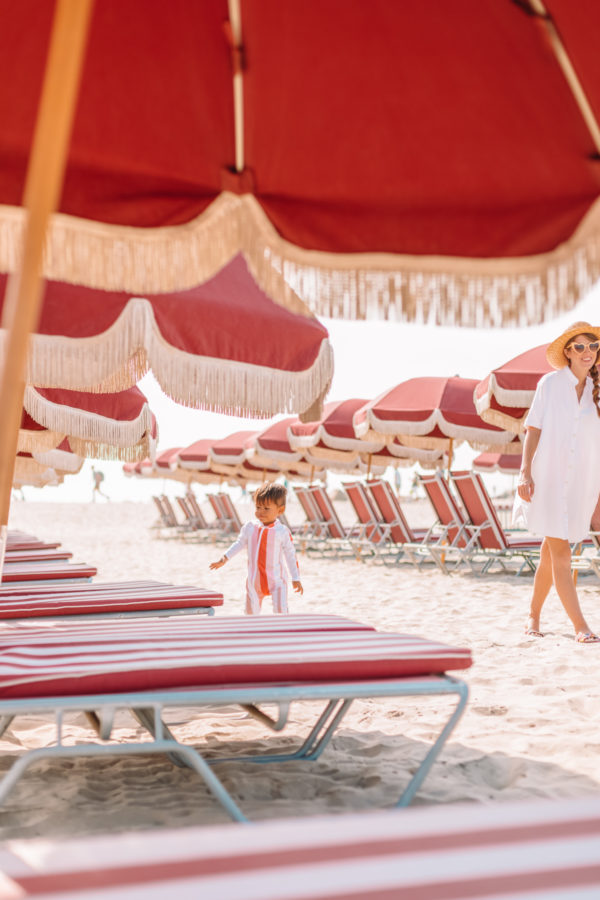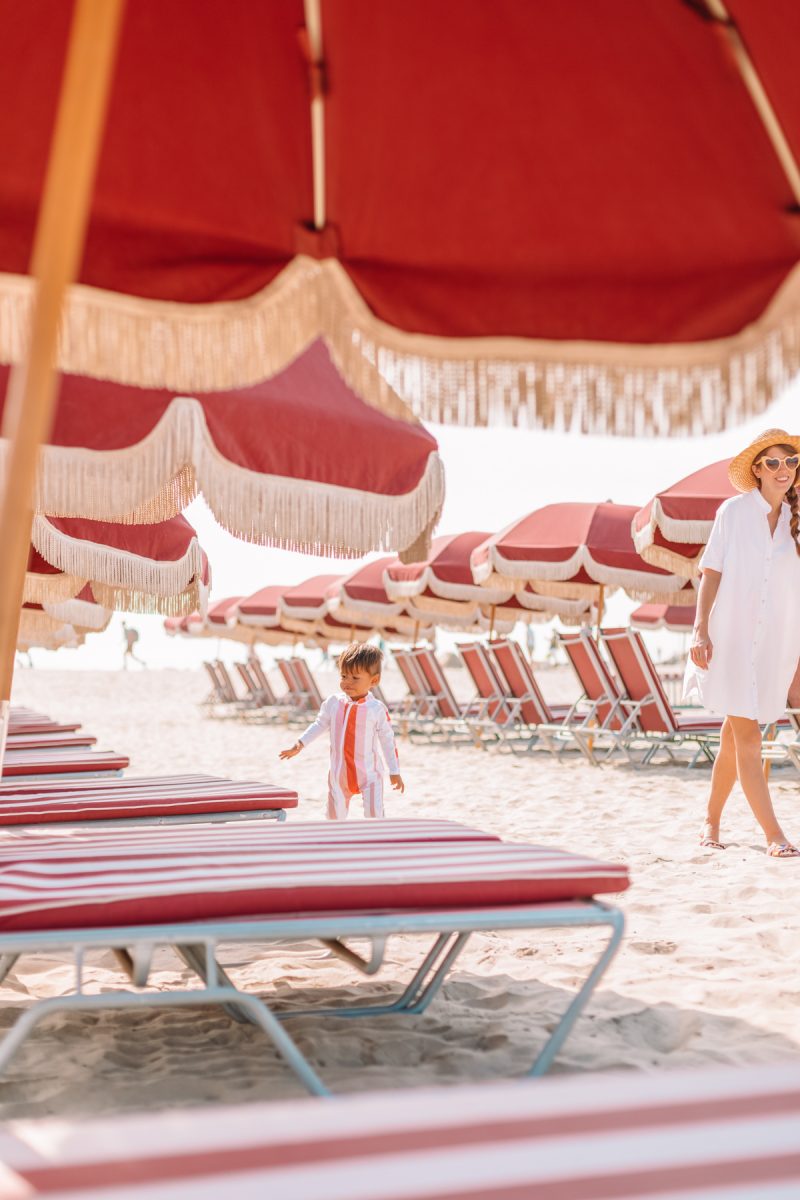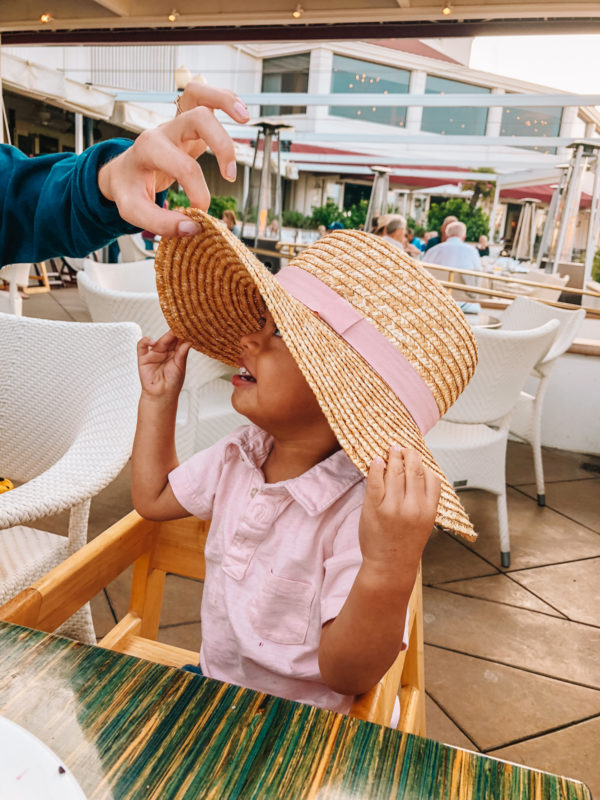 We introduced Arlo to the joy of a breakfast buffet and it was SO refreshing that it was just cool enough in the mornings to wear a sweatshirt. Also, if you're staying at the hotel, the pizza at Eno was delish for dinner!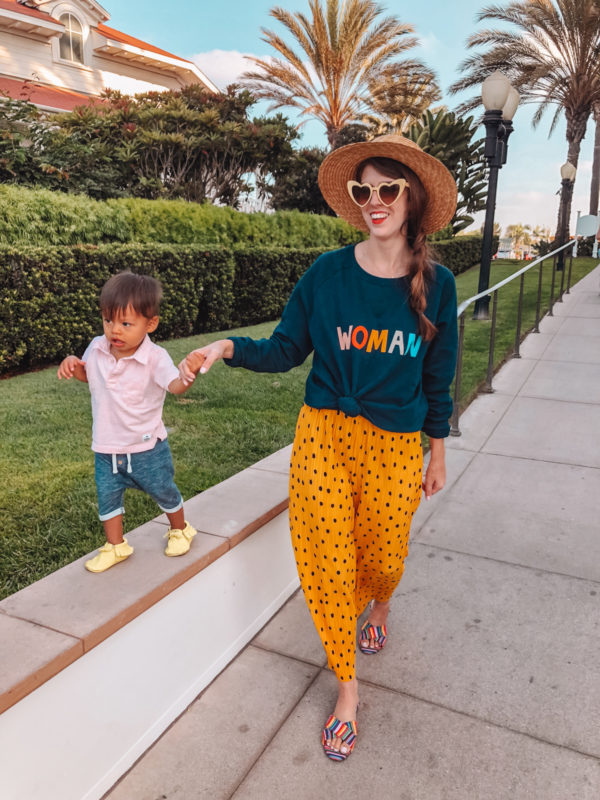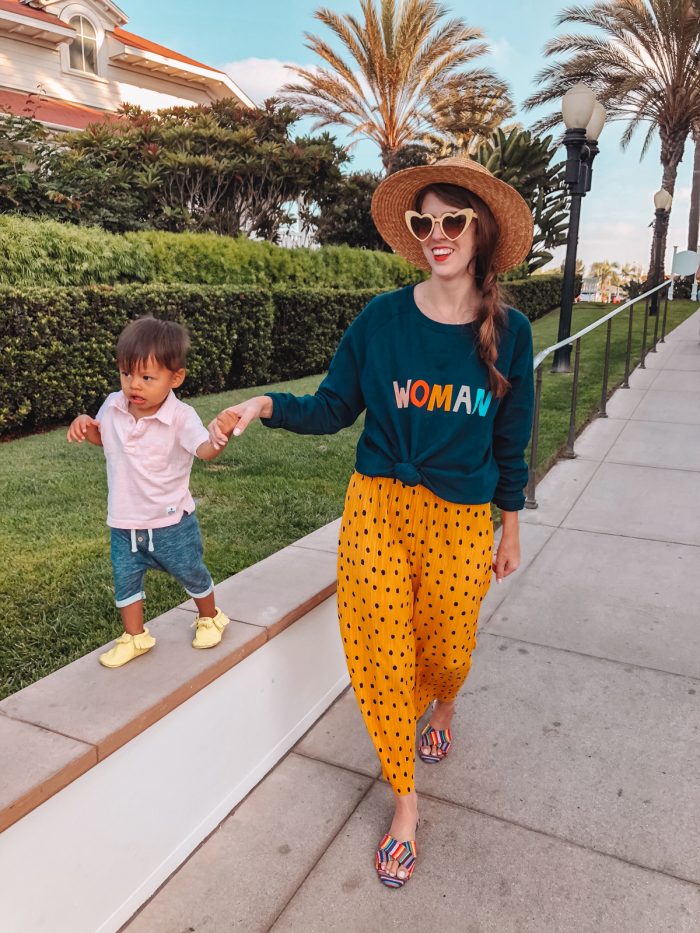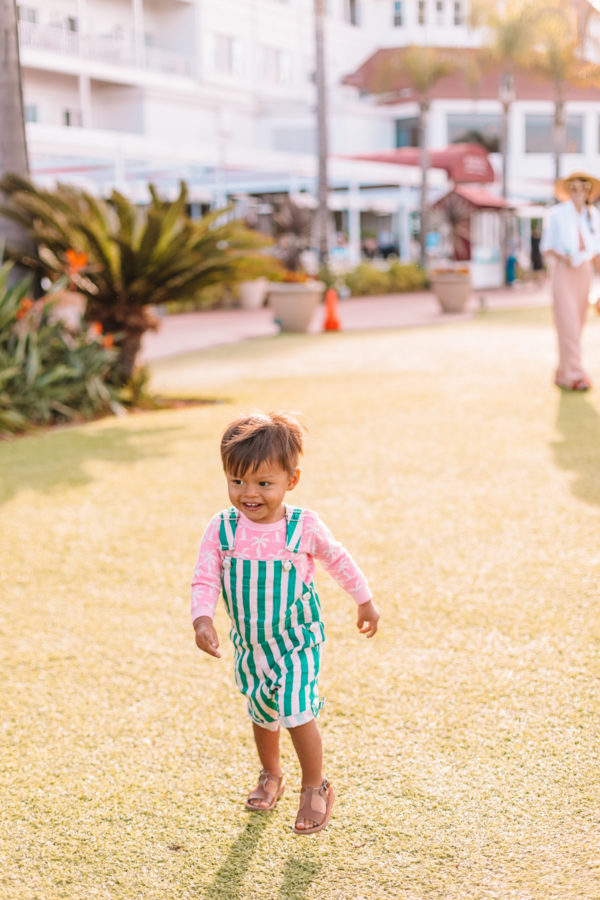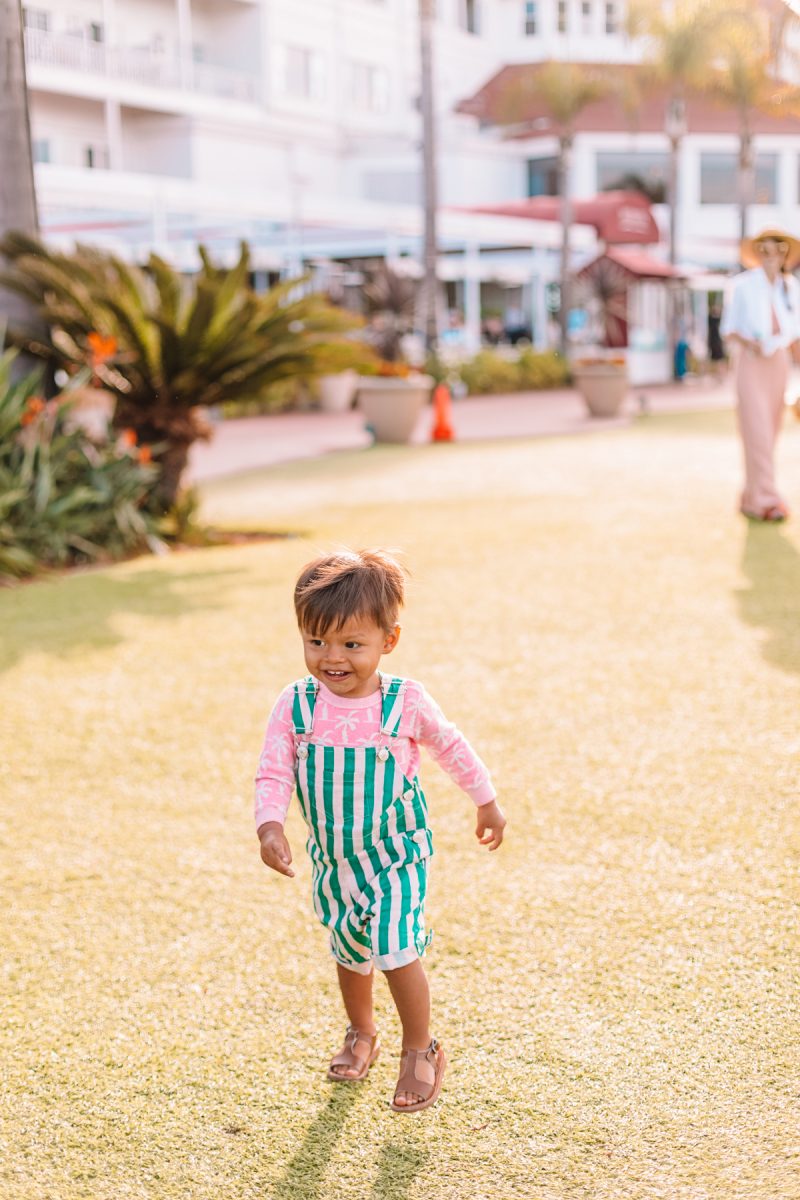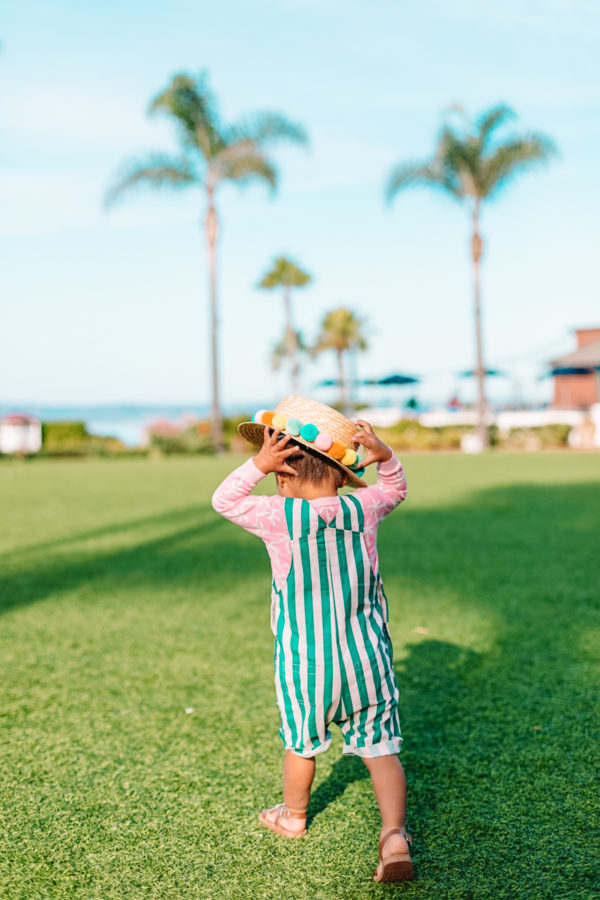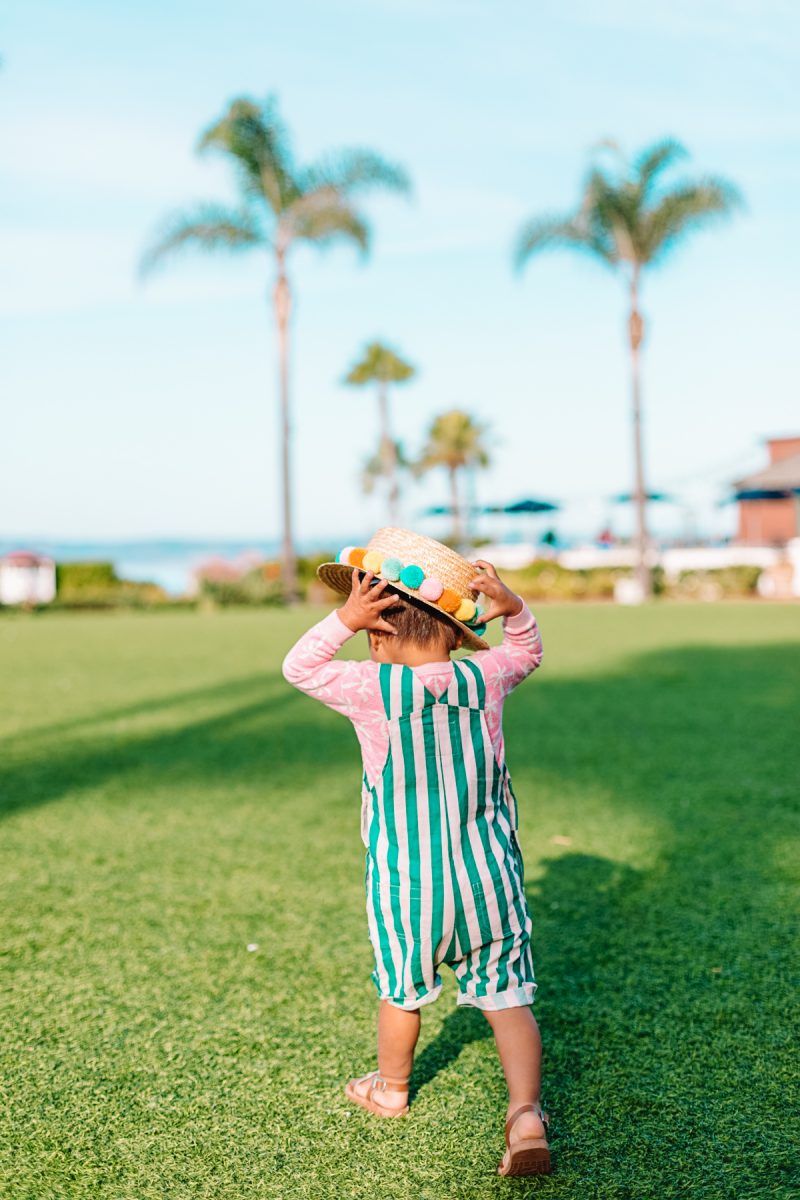 Evidence of the said hat lasting .1 seconds. Haha!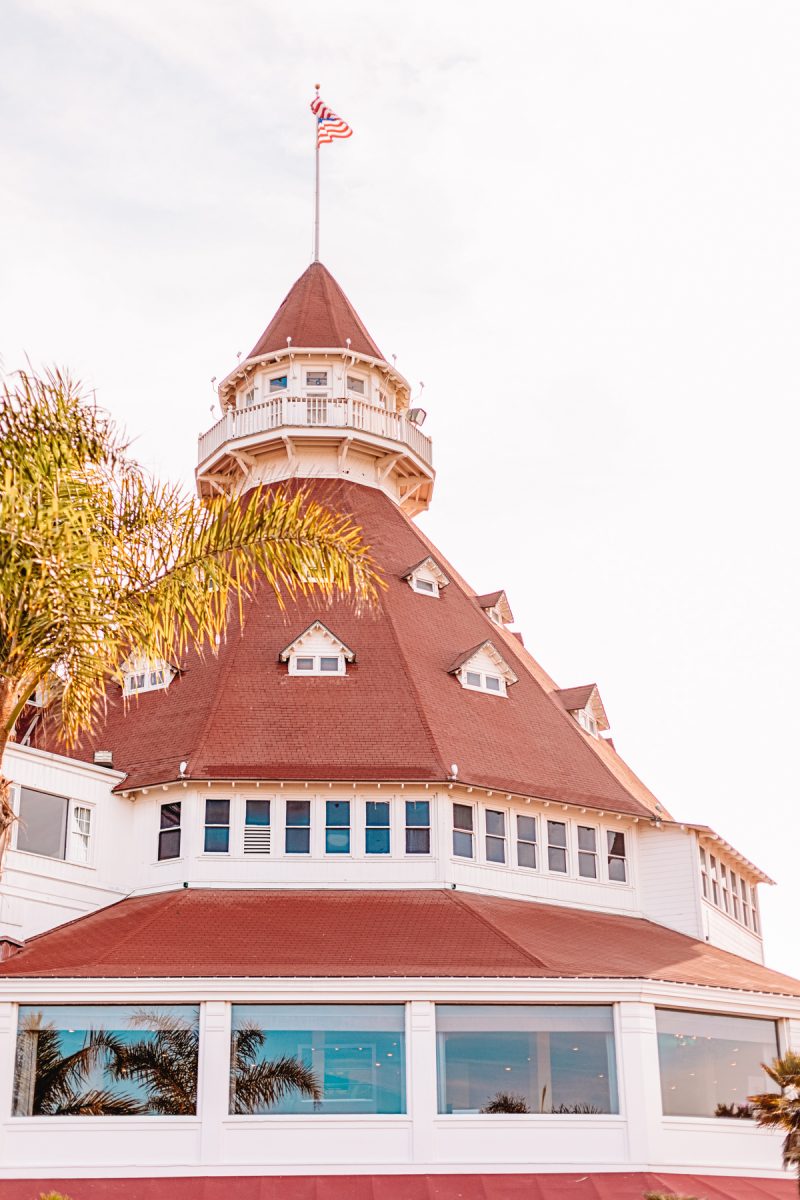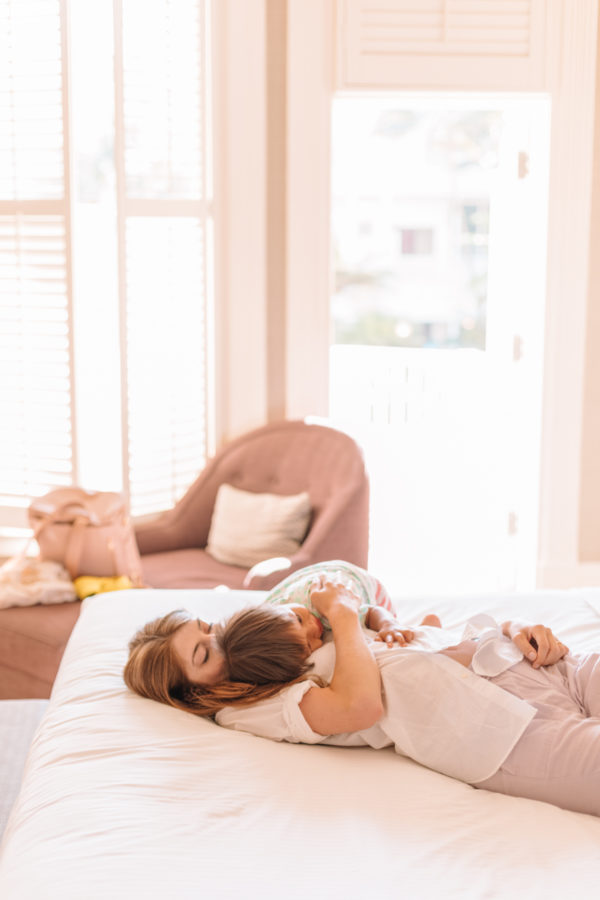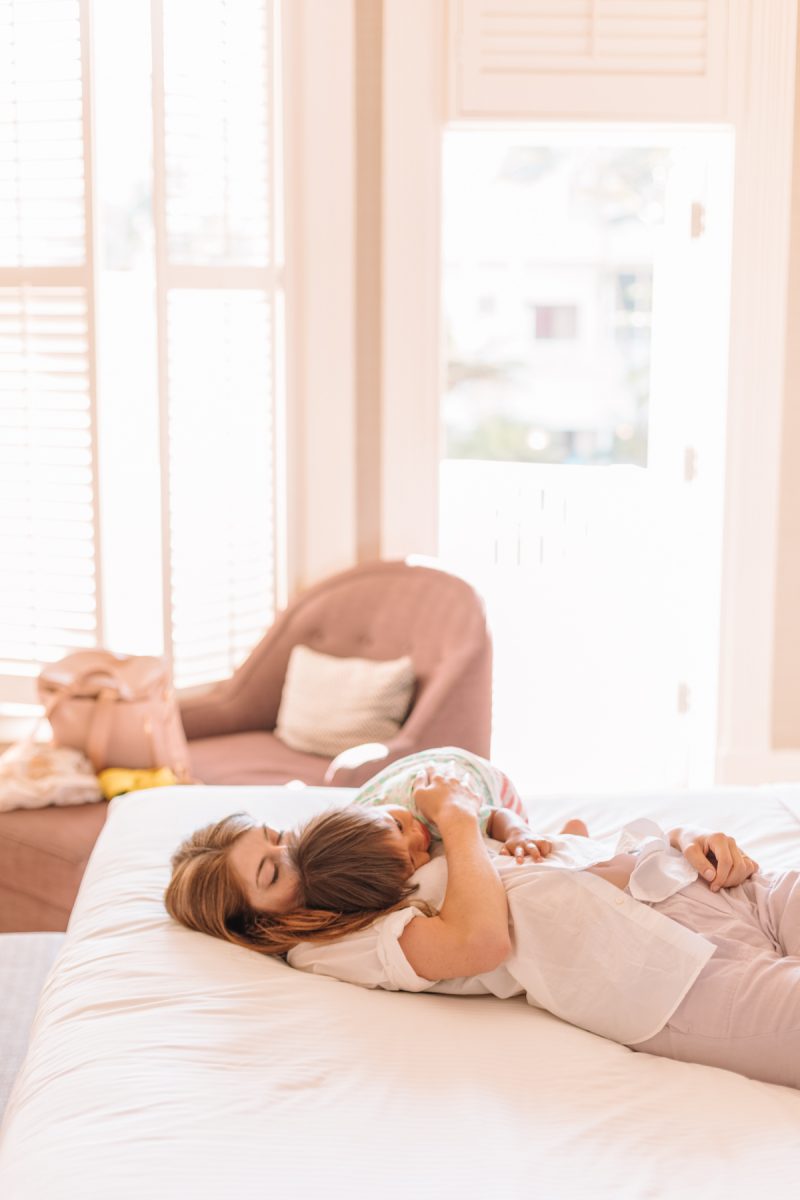 Photos by Jeff Mindell
On Me: Rainbow Stripe Jumpsuit | White Button Down Shirt (40% off right now!)
White Shirt Dress from & Other Stories (similar) | Woman Sweatshirt | Yellow Polka Dot Pants
Yellow Sandals | Rainbow Sandals | Hat from ASOS (similar) | Yellow Heart Sunnies
On Arlo: Romper Swimsuit | Palm Print Shirt | Yellow Pants
Pink Polo from H&M | Cut Off Shorts from Old Navy (Similar)
Pink Palm Tree Sweater | Pink & Green Striped Overalls
Pom Pom Hat | Yellow Moccasins | Tan Sandals
There's something just so nice about a quick weekend trip. Thank you so much, Hotel Del, for having us! Can't wait to visit again soon! So many of you told us that the property is stunning at the holidays so you KNOW we're gonna have to see that someday!