I really wanted to title this post "Five Fancy Pants Ways to Eat Popcorn," but I controlled myself. This popcorn ain't just your old movie butter microwave variety, oh no. These treats are party appropriate, festive and DE-licious (looking). You see, I'm actually torturing myself because I can't eat popcorn (just like I can't eat ice cream. Don't worry, I supplement with donuts and cake instead). These recipes make me so jealous of those of you who can that I just needed to share them so you could eat some in my honor. Now, hop to it! I'm begging you!
1. Party Popcorn: This popcorn is so ready to party, it already got its sprinkles on! Package up little baggies of this sweet variety as birthday party favors for kid's parties. And win best parent of the year award.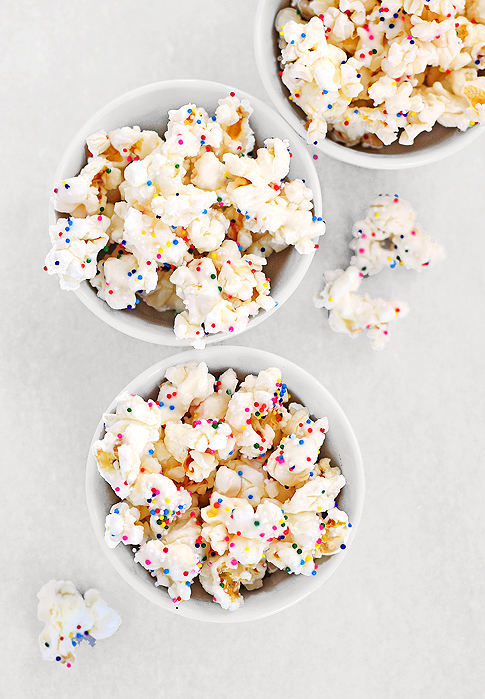 Party Popcorn via She Wears Many Hats
2. White Chocolate Lavender Vanilla Popcorn: Can you handle all of that!? Sheesh! This popcorn sounds so elegant. (Yeah, I called popcorn elegant. What!?) I feel like it would be perfect for spring dinner parties or book club gatherings.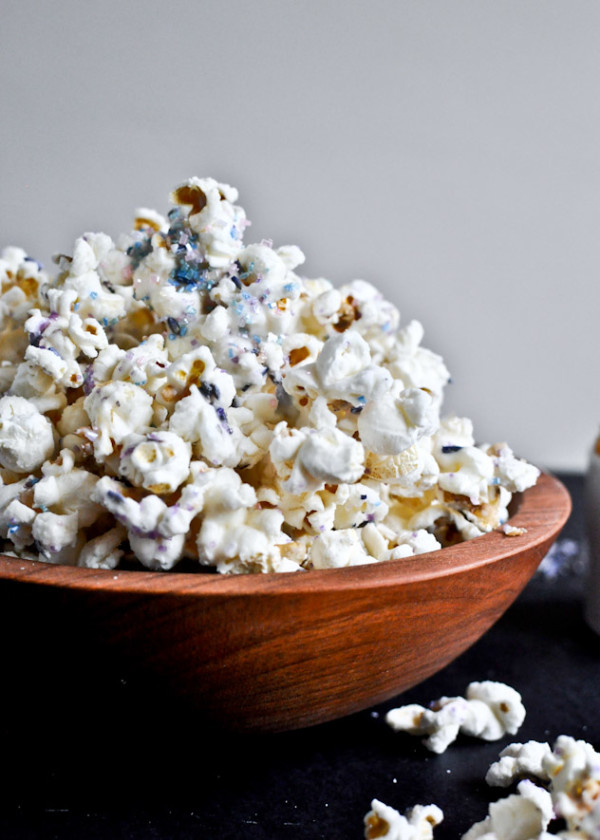 White Chocolate Lavender Vanilla Popcorn via How Sweet It Is
3. Samoa Popcorn: Sure, you could just eat a Girl Scout Cookie, or you could eat a box of Girl Scout Cookies and THEN make Samoa popcorn. Sounds like a much better idea, no?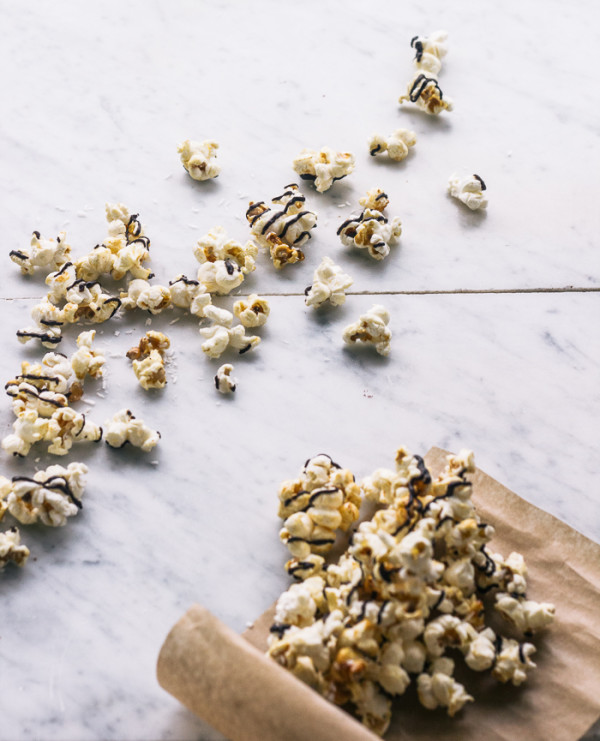 Samoa Popcorn via Top With Cinnamon
4. Chocolate Popcorn: If Trader Joe's has taught me one thing, it's that you can cover just about anything in chocolate and it will be great. Chocolate popcorn is definitely no exception in my mind, I mean, just LOOK at it!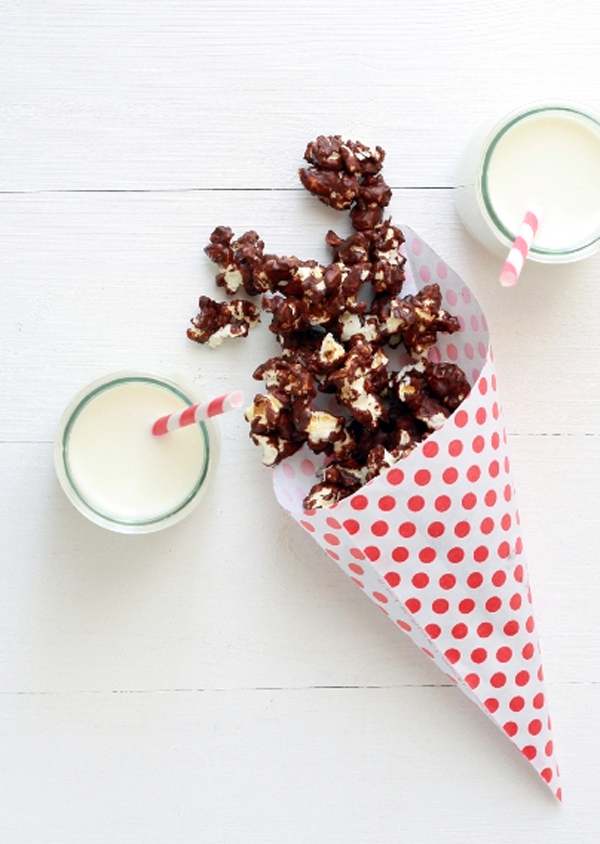 Chocolate Popcorn via La Receta de la Felicidad
5. Cinnamon Bun Popcorn: If you ever wanted an excuse to eat popcorn for breakfast, well here you go! What a fantastic unexpected treat to serve at a brunch, eh!? Plus, this is totally healthier than actual cinnamon buns. It's all about the win-wins, people.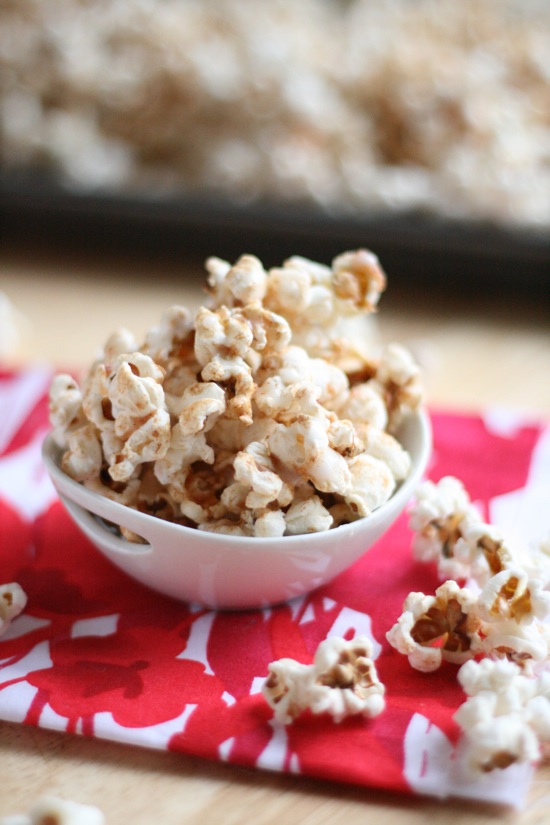 Cinnamon Bun Popcorn via Lauren's Latest
Do you like your popcorn sweet? Or savory? Or sweet and savory!?
Have something you'd like to see in the "Five Things to do with…" series? Let me know in the comments below!