If you follow me on Twitter, you may have seen my big confession. I struggle a bit with fall and Thanksgiving DIY projects. You see, I'm really not into the whole leaf-twig-rustic-fall-color look, as you have probably guessed form all my bright, colorful, leaf-less posts. So as soon as Halloween ends I tend to want to jump right on in to Christmas. But there's one thing I do love about fall and Thanksgiving. Gold. It's the one time when people really embrace gold as their metallic of choice and I am A-OK with that! While I have a gilded DIY of my own to share tomorrow, here are five awesome things to gild for your Thanksgiving table next week.
1. DIY Gilded Bowls: These bowls aren't for eating out of, but they'd look pretty fantastic holding pine cones or candy on the table! The fact that they're polka dotted just makes them that much better.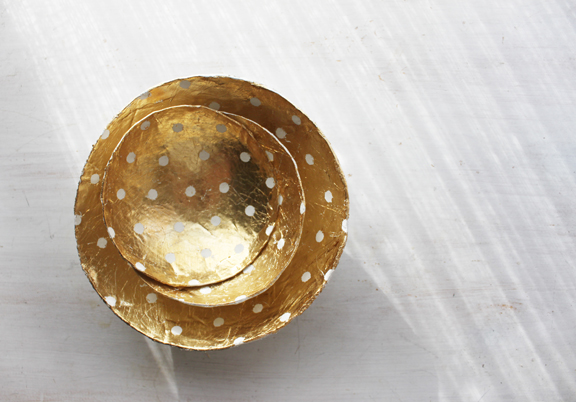 DIY Gilded Bowls via Kelli Murray
2. DIY Monogram Gilded Glasses: Who said gilding was just for adults? Silly people! Kids can appreciate gold too! Monogram simple glasses for the kids table, then use the same technique to monogram wine glasses for the adults!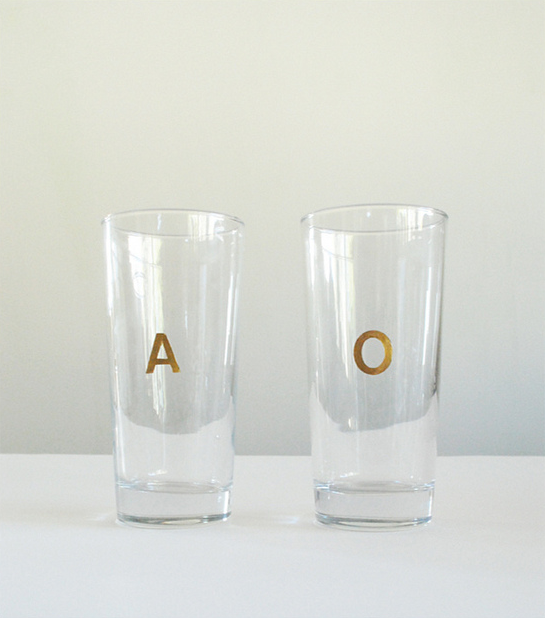 DIY Gilded Monogram Glasses via Mer Mag
3. DIY Gilded Gourds: Other than the fact that it's fun to say gilded gourds, they look pretty awesome too. I know these are copper, not gold, but I don't discriminate! And I think they'd look smashing in the center of your table in gold too.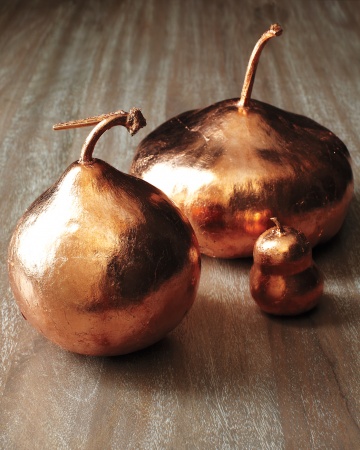 DIY Gilded Gourds via Martha Stewart
4. DIY Gilded Tray: Present your newly gilded glasses on a gilded tray! BAM! Then save this tray for New Years, too.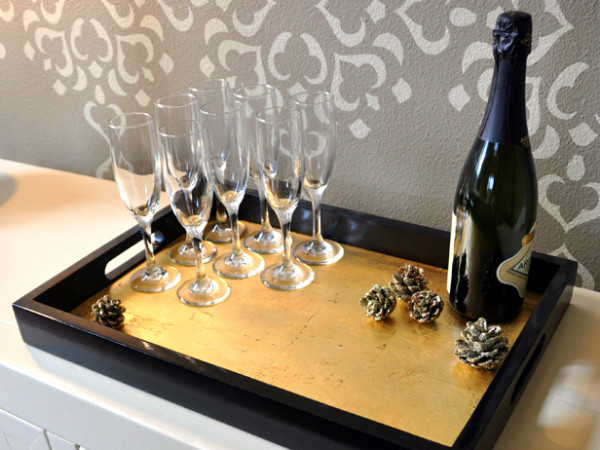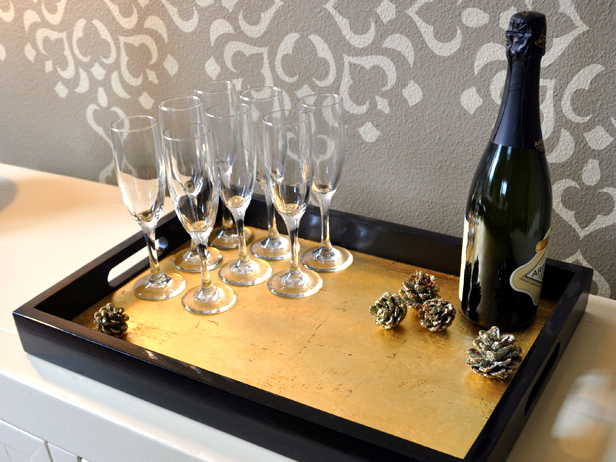 DIY Gilded Tray via House of Fifty
5. DIY Gilded Flatware: I pretty much can't wait to get married so I can register for the gold flatware I've always dreamed of. (Priorities!?) But this DIY will have to do for now! Whoever started calling it silverware was crazy. Clearly all flatware should have been goldware instead.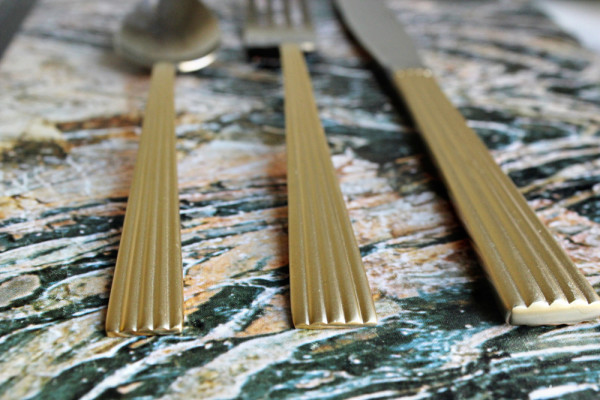 DIY Gilded Flatware by Hank + Hunt for The Sweetest Occasion