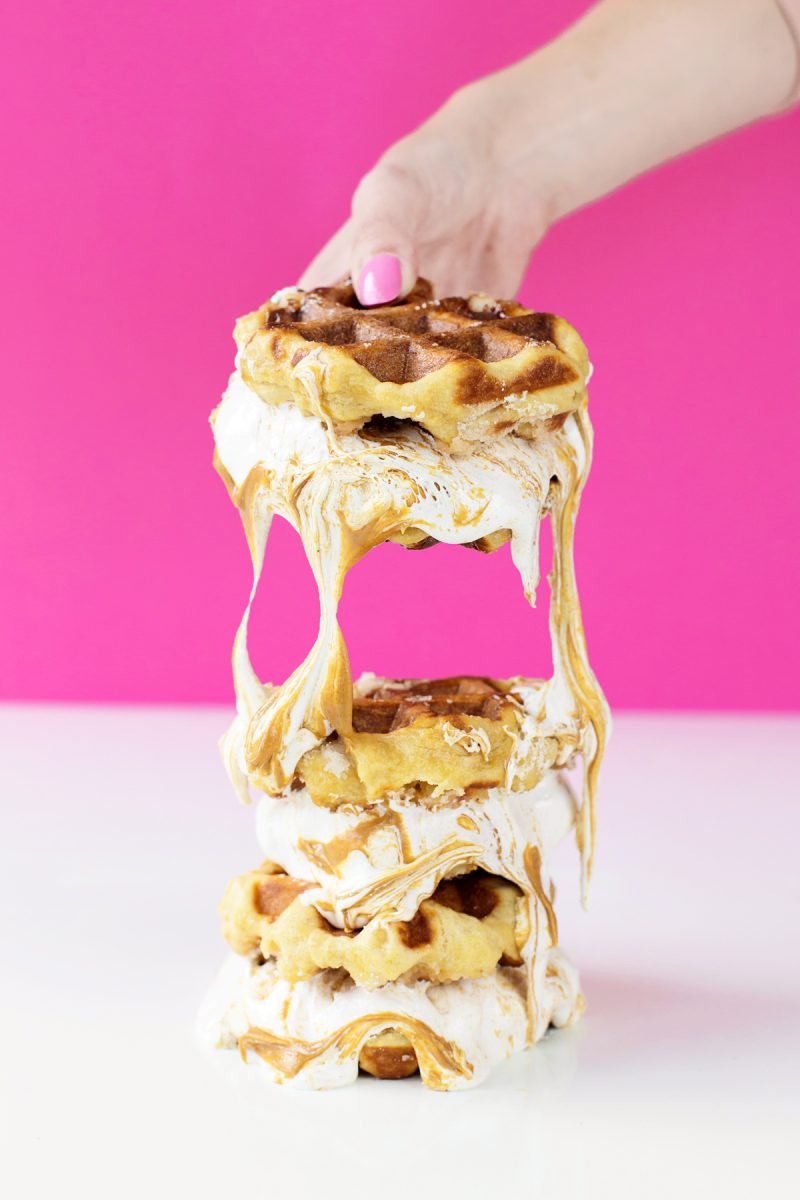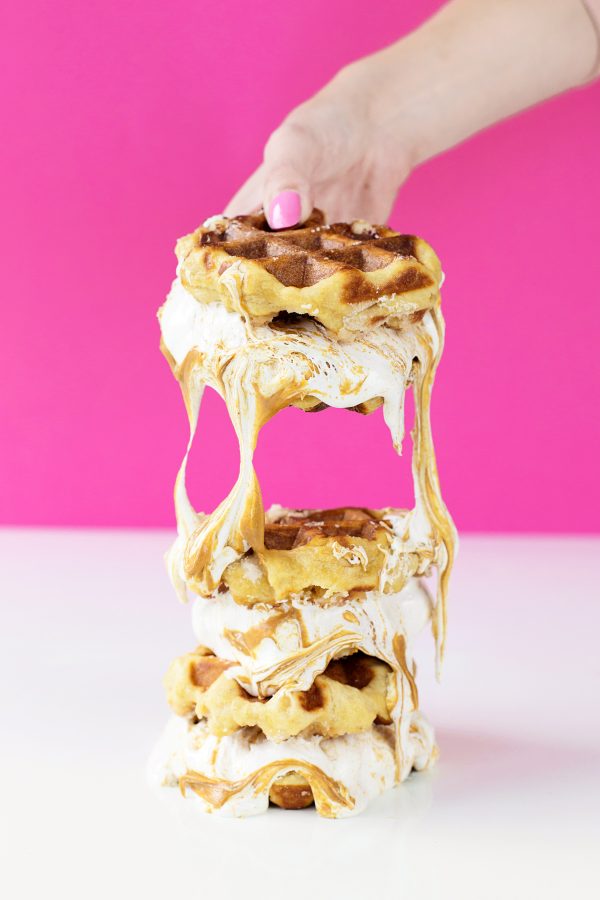 I gotta tell you, I never had a fluffernutter sandwich growing up! I know, THE HORROR! But I've made amends, mostly because now I get to eat things like THESE! Fluffernutter waffle sandwiches, folks, AKA liege (sugar!) waffles filled with marshmallow fluff and peanut butter! They're so SO good and will bring back all those school day memories for those of you who did grow up eating them!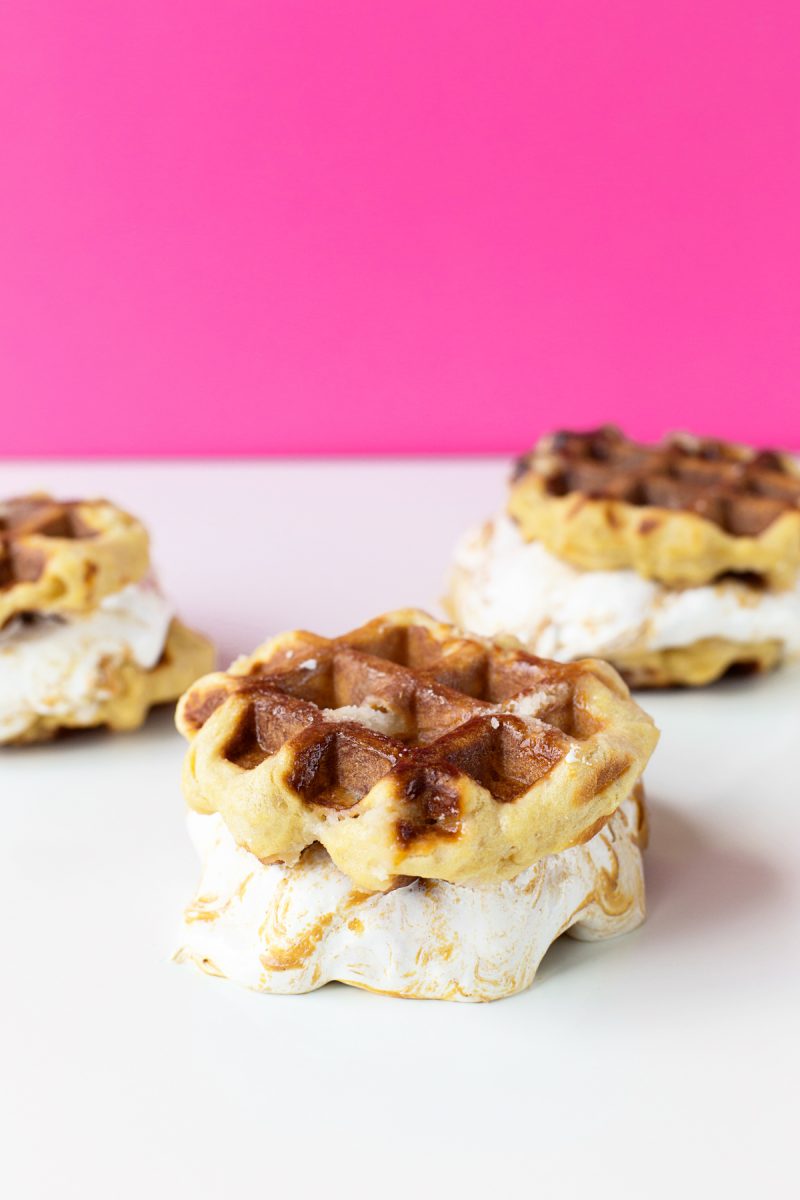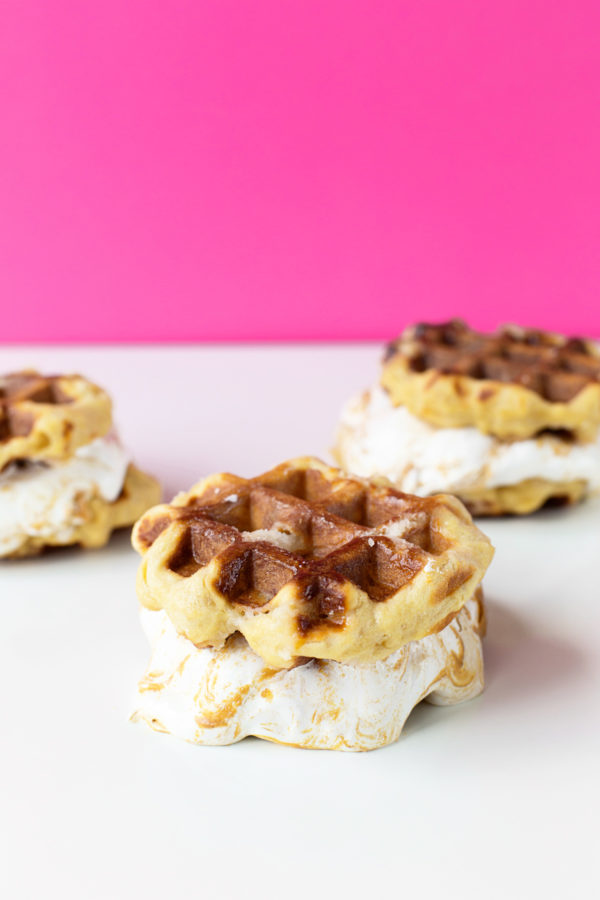 Fluffernutter Waffle Sandwiches
Servings:
12
Liege Waffles (or Six Waffle Sandwiches)
Ingredients
For the liege waffles:

<br>

1/2

cup

milk

lukewarm

1/3

cup

water

lukewarm

3

teaspoons

active dry yeast

2

tablespoons

honey

3

tablespoons

brown sugar

2

eggs

room temperature

1

tablespoon

vanilla extract

3/4

teaspoon

salt

4

cups

all-purpose flour

1

cup

2 sticks unsalted butter, room temperature

1 1/2

cups

sugar cubes

broken into pieces

<br>

For the fluffernutter filling:

<br>

7

oz

marshmallow fluff

7

oz

creamy peanut butter
Instructions
Start by proofing the yeast. Stir together active dry yeast with lukewarm milk, water, honey, and brown sugar in the bowl of your stand mixer. Let the yeast sit for 5 – 10 minutes, or until slightly frothy.

Once frothy, add eggs, vanilla extract, and salt to the yeast. Mix until combined using the dough hook attachment. Then, add 3 of the 4 cups of flour into the bowl, (the 4th cup will be added later.) Mix on low speed until fully incorporated.

Slice the room temperature butter into small cubes, and one by one, slowly knead each cube into the dough on low speed. This will take some patience – but worth it!!

When all of the butter is incorporated, add in the final cup of flour. Then knead the waffle dough on medium-high speed for 5 minutes, until it pulls away from the sides of the bowl to form a ball.

Next, transfer the ball of dough into a large, lightly greased bowl and cover with plastic wrap. Allow the dough to rise in a warm place for two hours. Once doubled in size, lightly punch the air out of the dough, recover with plastic wrap, and place in the fridge overnight.

In the meantime, break apart your sugar cubes into pea-sized chunks, using your fingers or carefully with a sharp knife.

When the dough is ready to use, preheat your waffle maker and knead the sugar cubes into the waffle dough until evenly dispersed. Then, divide the dough into 12 equal parts and roll them into balls.

Add one ball of waffle dough into each of the four sections in your waffle maker. Cook for about 5 minutes on medium heat, checking occasionally, as different waffle makers will vary in temperature.

Once the waffles are golden brown and caramelized, remove them carefully and place onto a cooling rack. Clean out any melted sugar from your waffle maker, and repeat this process until all the waffles are done.

After the liege waffles are cooked and cooled, you can begin assembling the waffle sandwiches! Swirl together equal parts marshmallow fluff and peanut butter, and spread the gooey mixture in between two waffles. *

* If you'd prefer, you can slice one waffle in half, rather than sandwiching two whole waffles. But… two waffles are always better than one!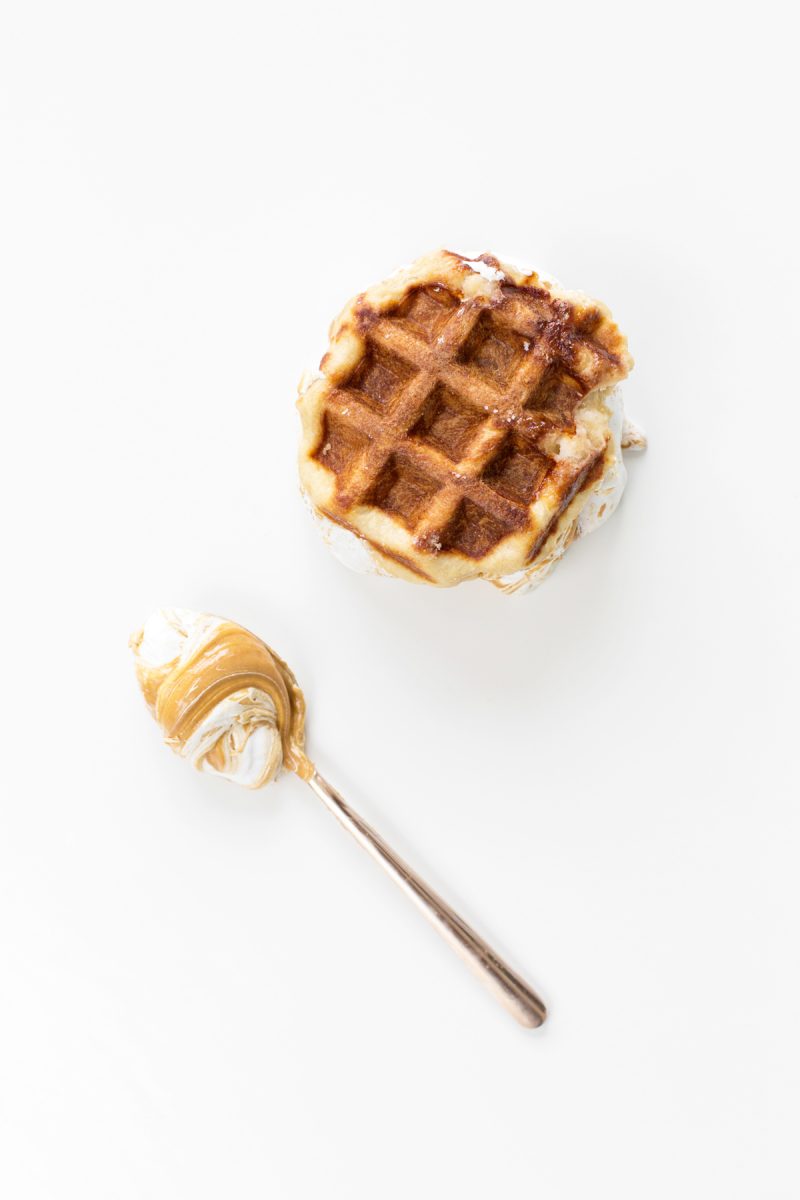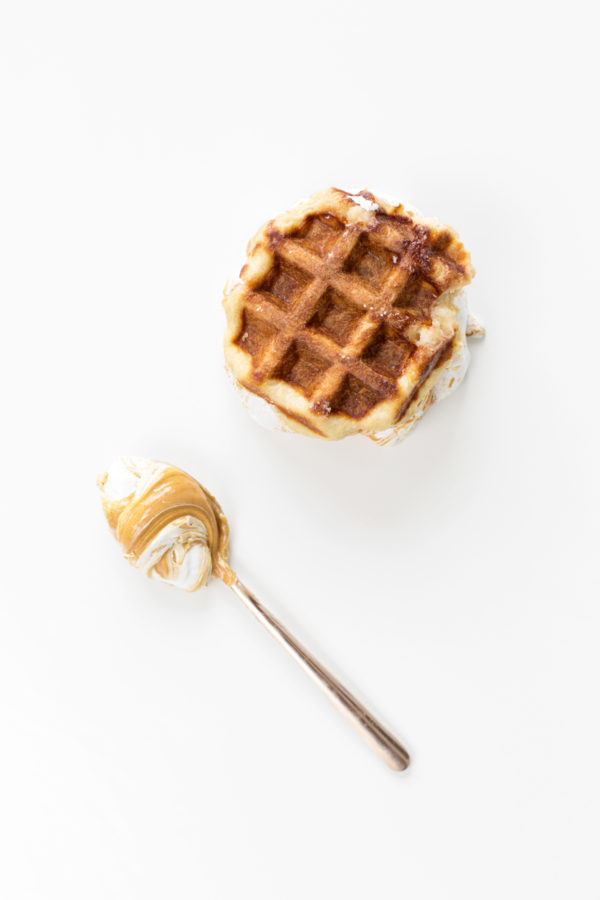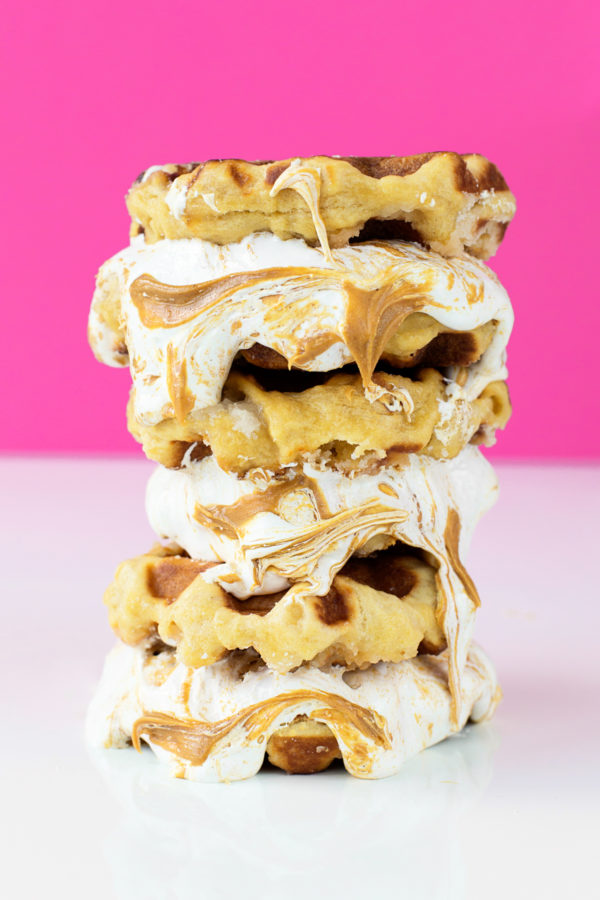 Photos by Jeff Mindell | Recipe by Rachel Kivlahan
Dessert for breakfast, or breakfast for dessert? YOU DECIDE! If only these were lunchbox appropriate back in the day!
p.s. More is more brownies!