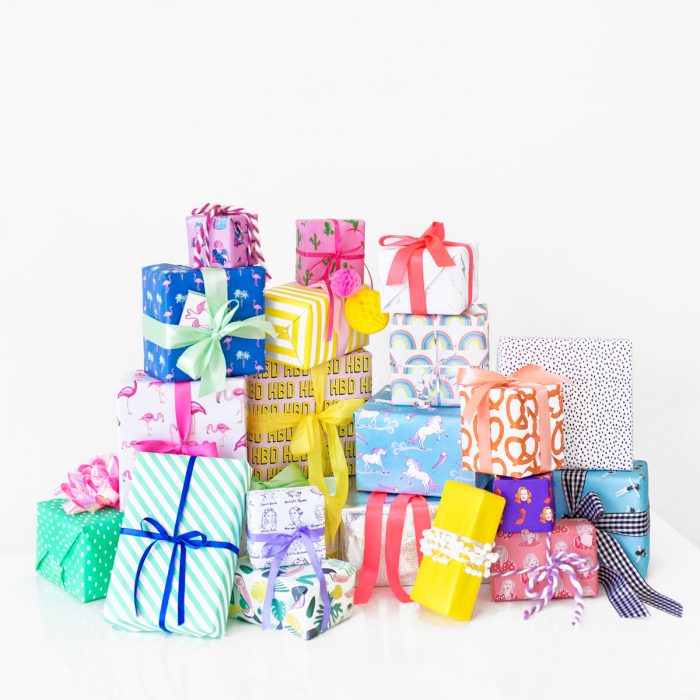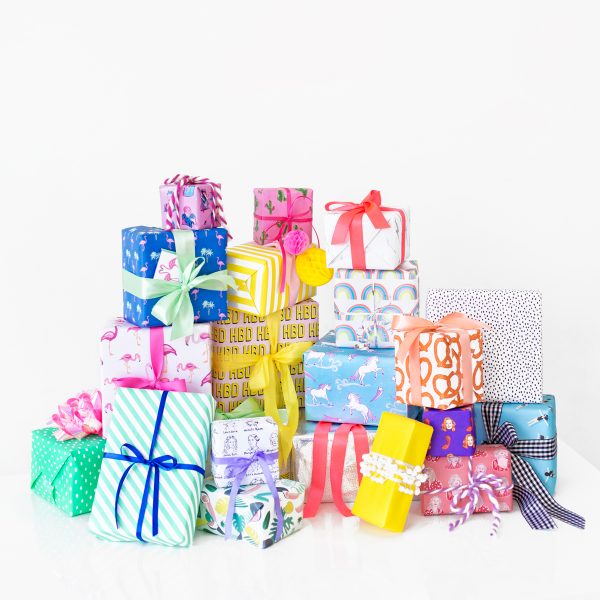 At Christmastime we put together a few of our favorite holiday wrapping paper pairs, and now that we're half we through the year (Ummm what?), we put together a birthday gift wrap pairings post for you too! We put together six of our favorite combinations featuring some of our favorite designers who are making seriously amazing gift wrap right now.
I love giving multi-piece gifts with something practical and something more personal, so it's pretty fun to pair up different papers when I do! Check 'em out!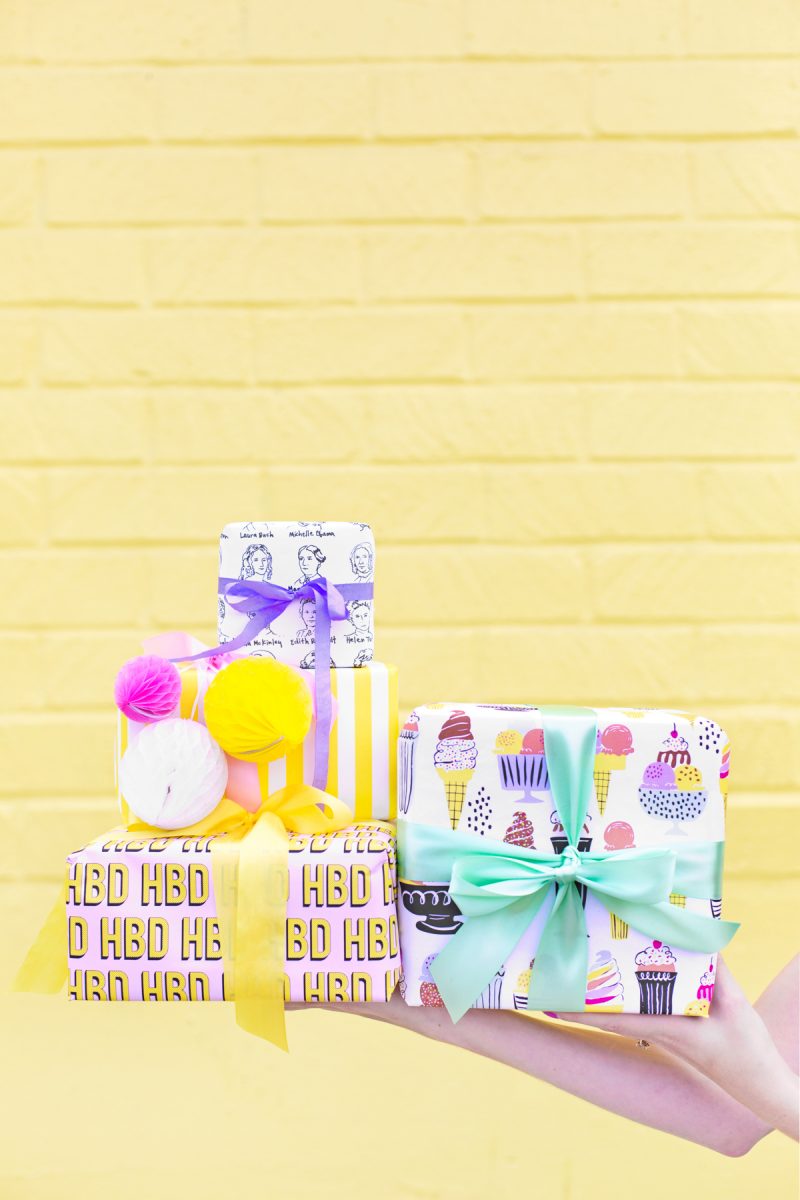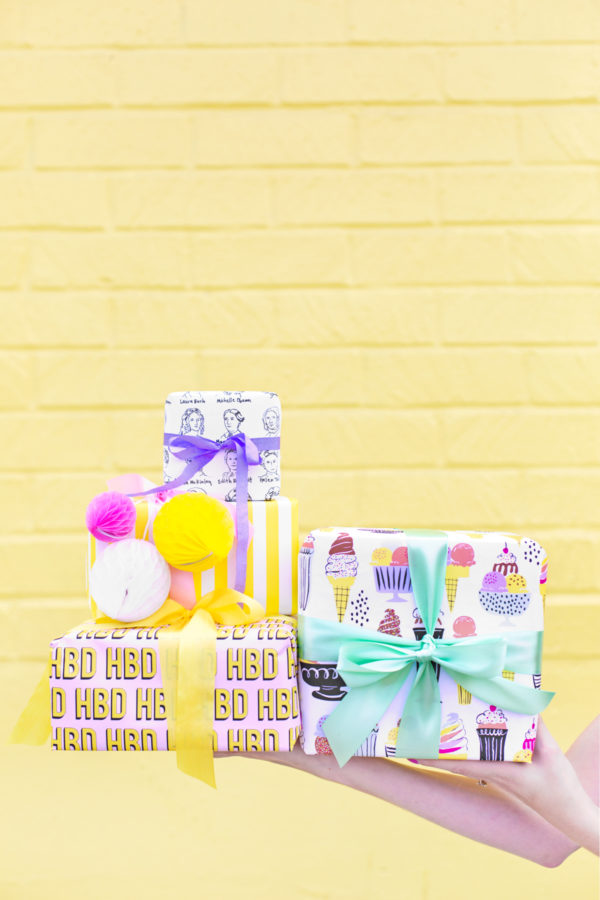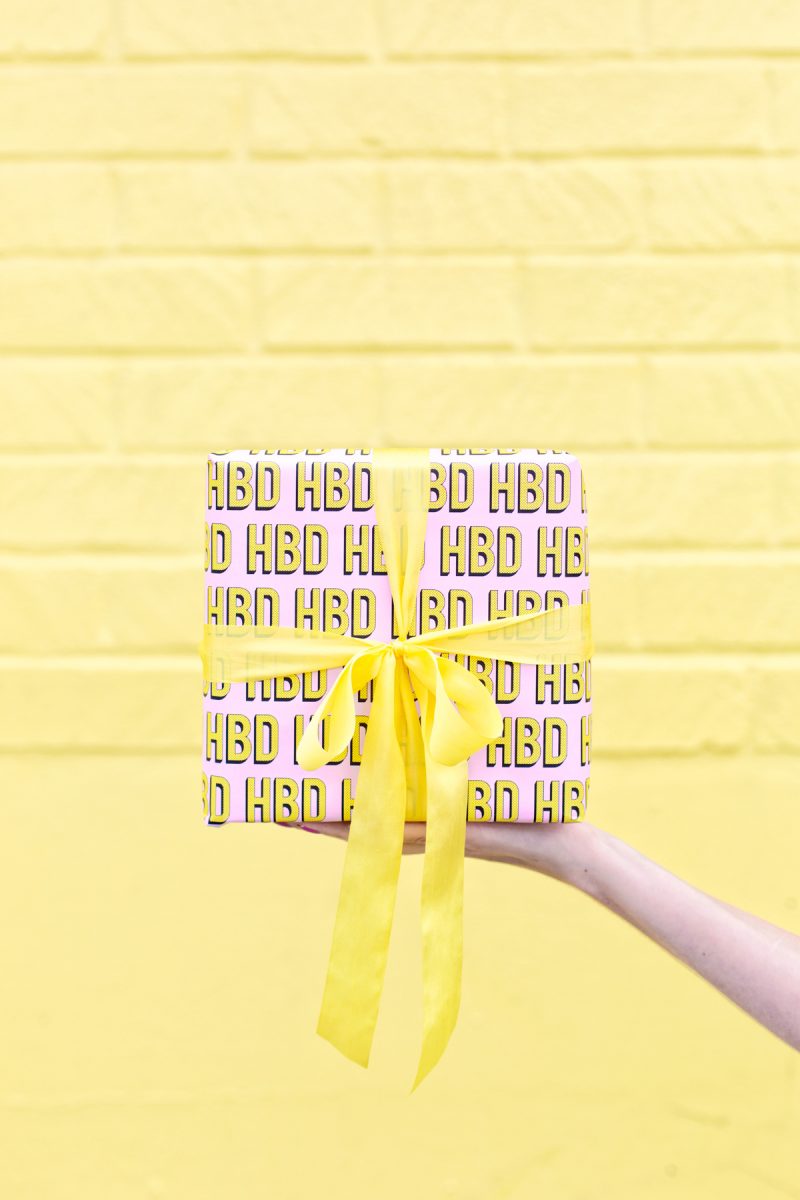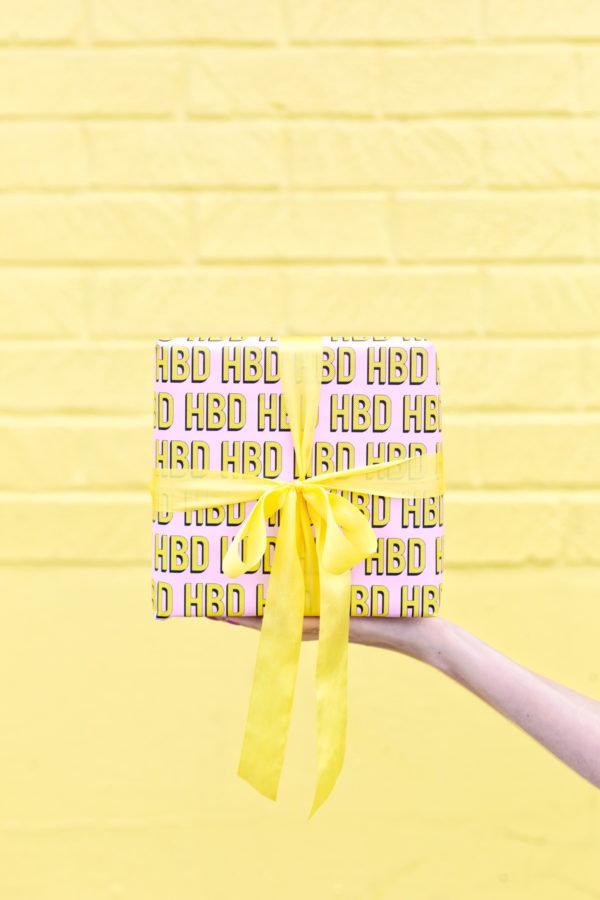 It's Sherbert Day
First Ladies Gift Wrap | Yellow Stripe Gift Wrap | Ice Cream Gift Wrap | HBD Gift Wrap
Satin Ribbon | Honeycombs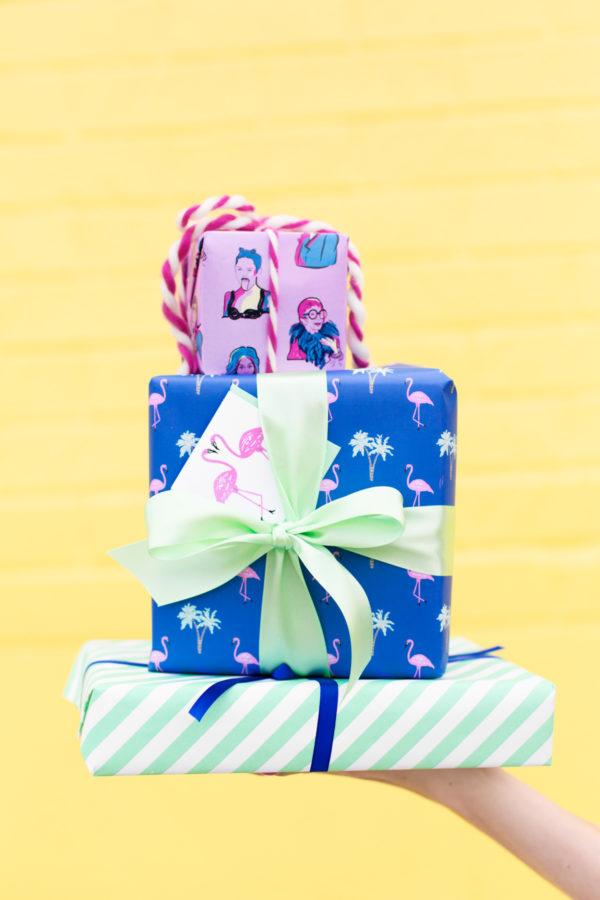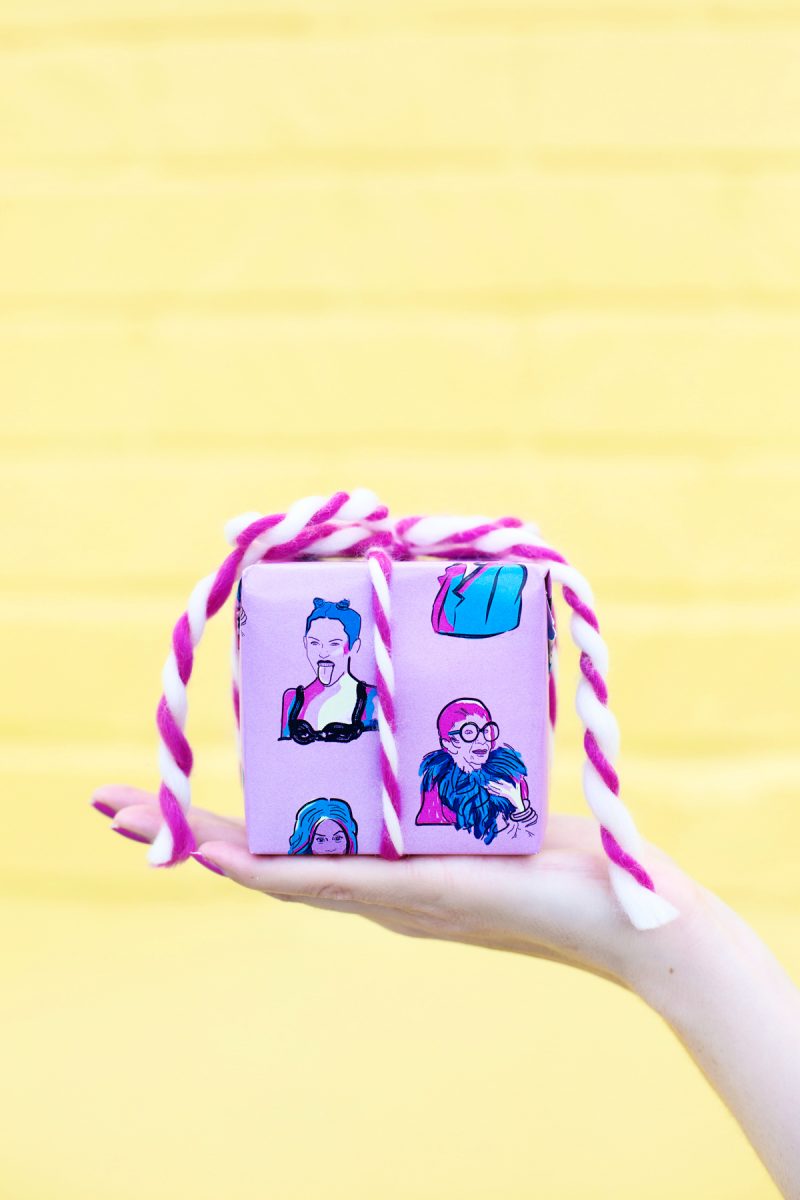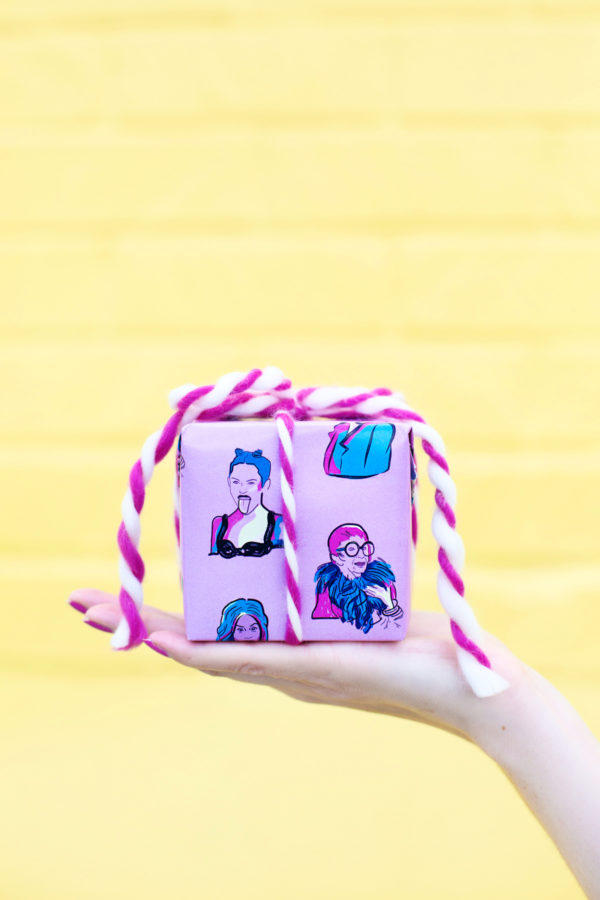 Too Cool for You
Women Who Are Unapologetically Themselves Gift Wrap | Blue Flamingo Gift Wrap | Teal Stripe Gift Wrap from Fig. 2 Design (Similar here)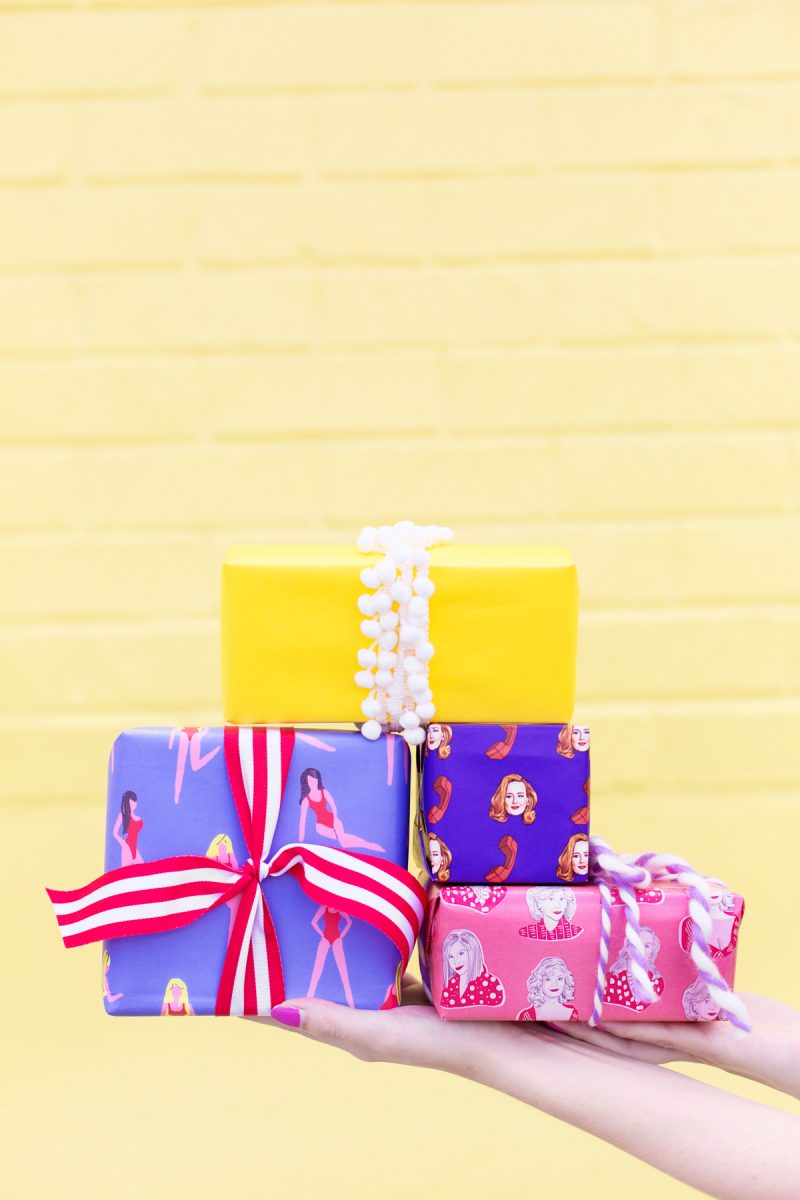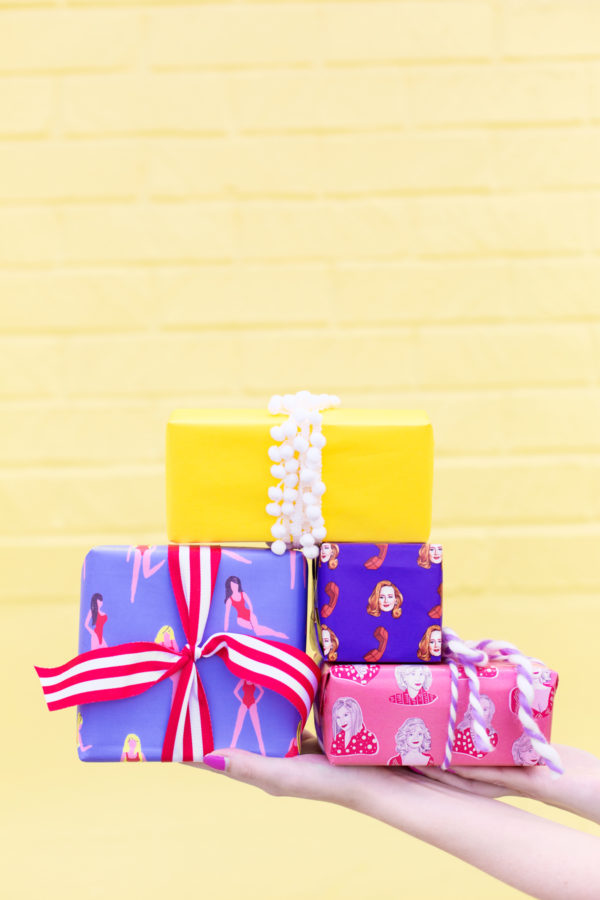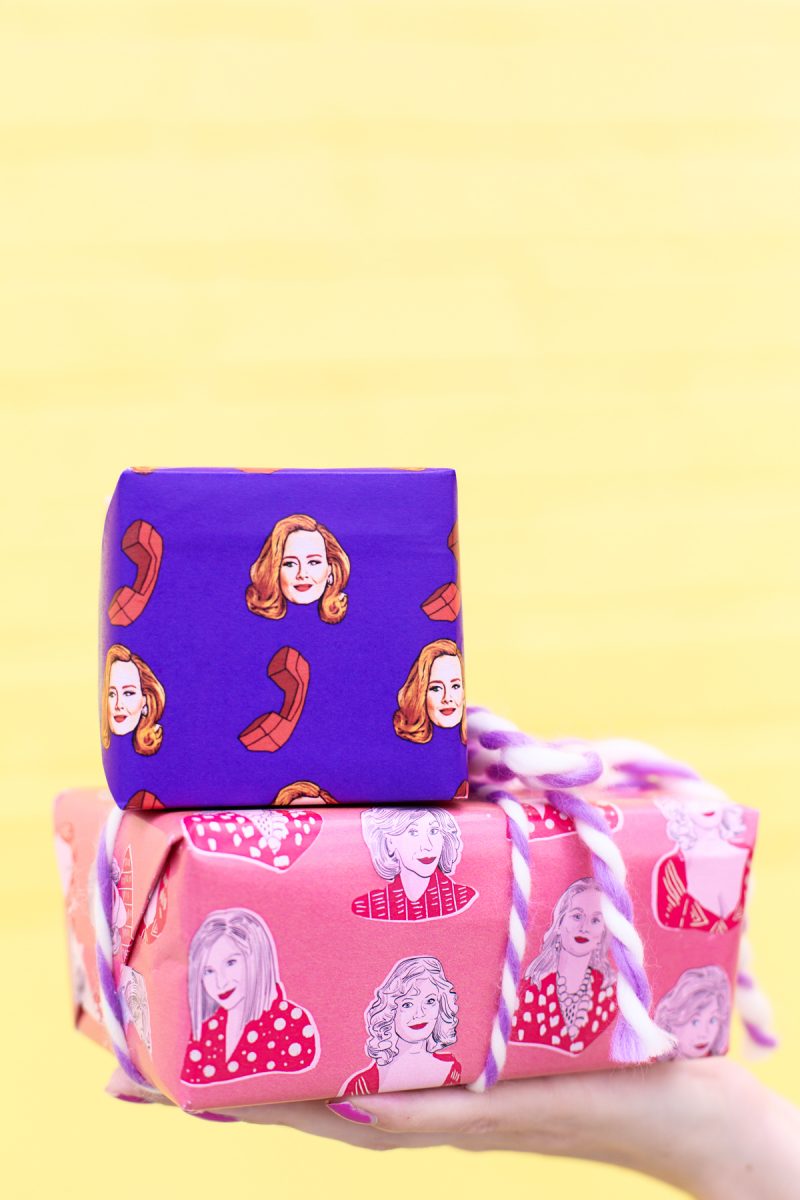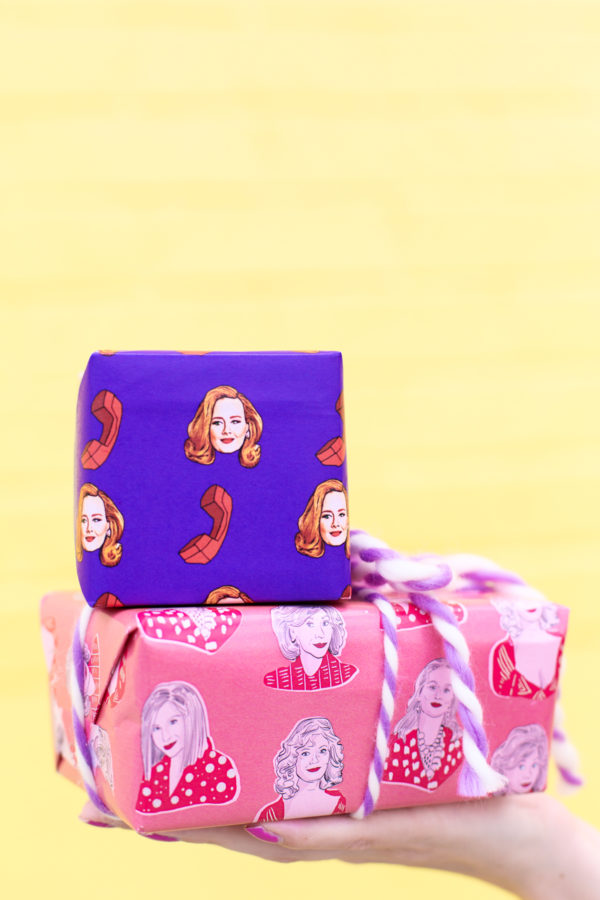 Babe Watch
Adele Gift Wrap | Women Who Have It All Figured Out Gift Wrap | Baewatch Gift Wrap | Yellow Gift Wrap
Purple Twist Wool | Pom Pom Trim | Red Stripe Ribbon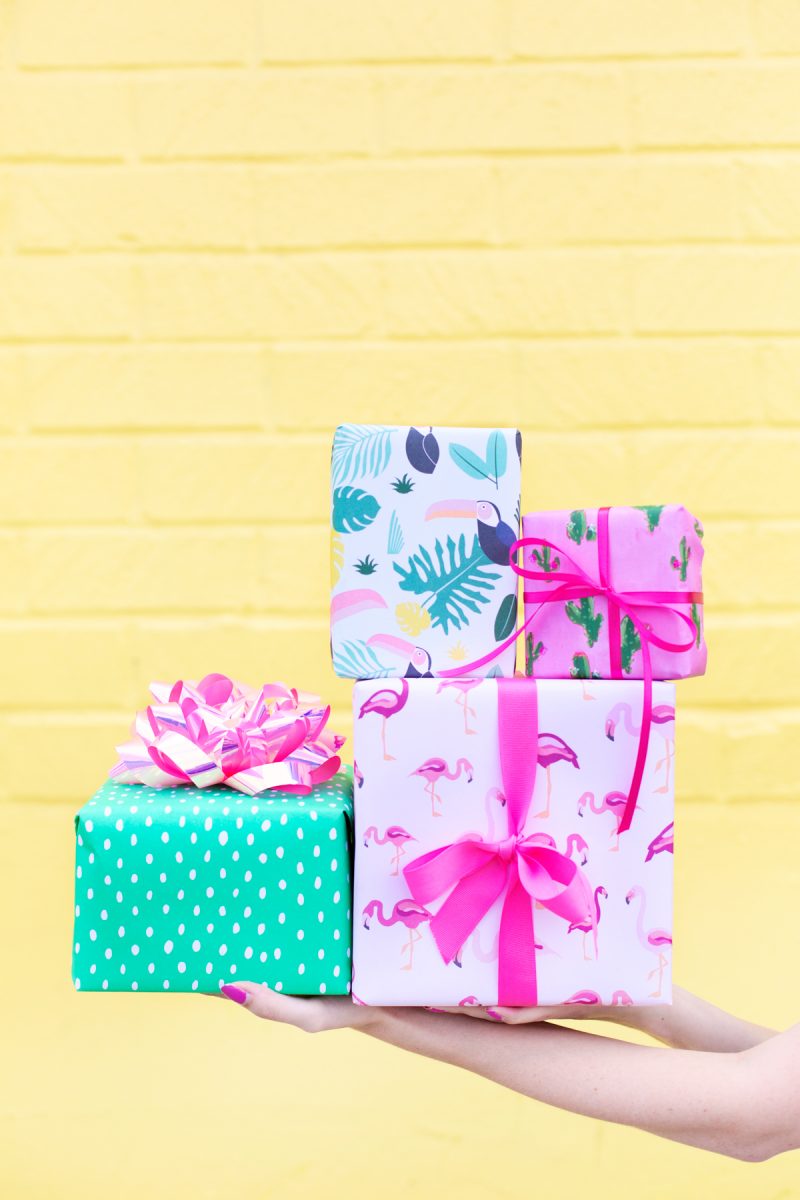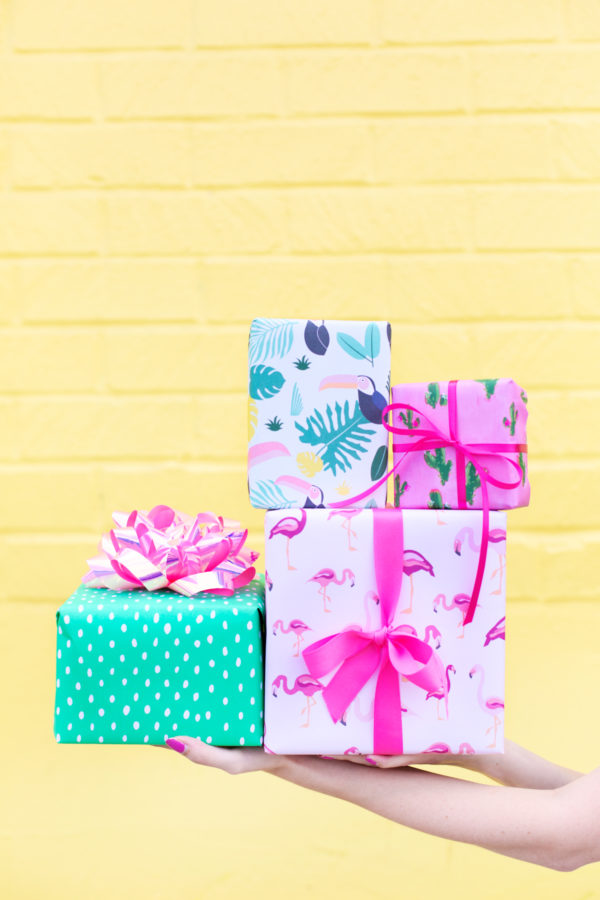 Toucan Play At This Game
Pink Cactus Gift Wrap | Toucan Gift Wrap | Green Spotted Gift Wrap | Pink Flamingo Gift Wrap
Satin Ribbon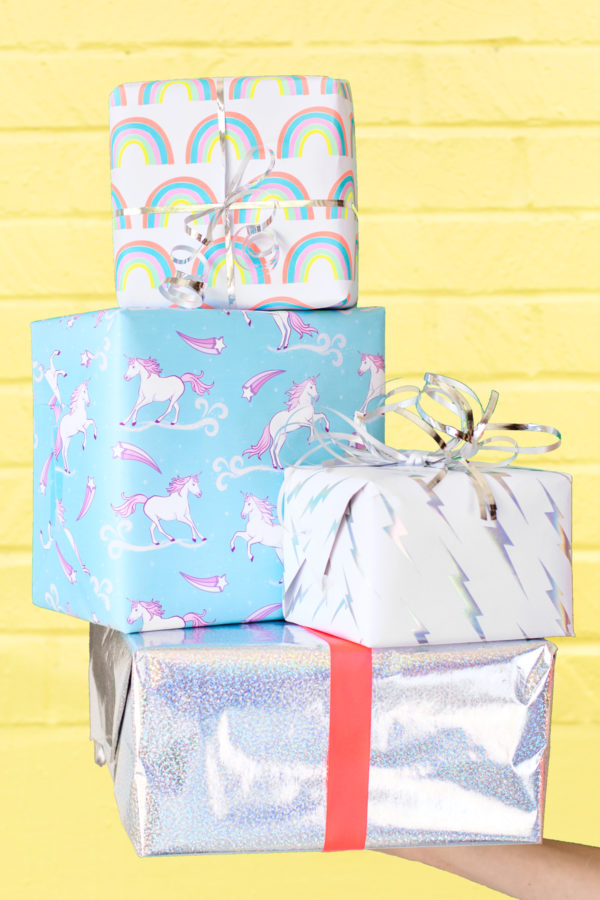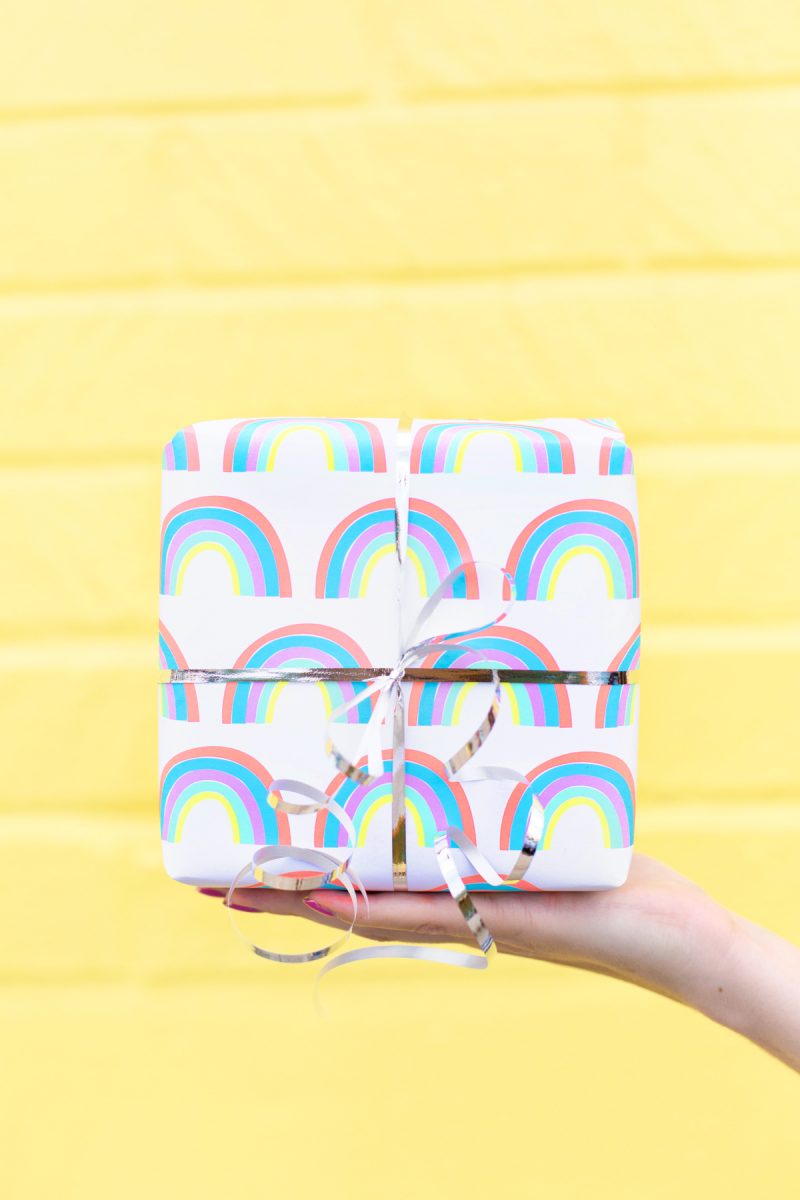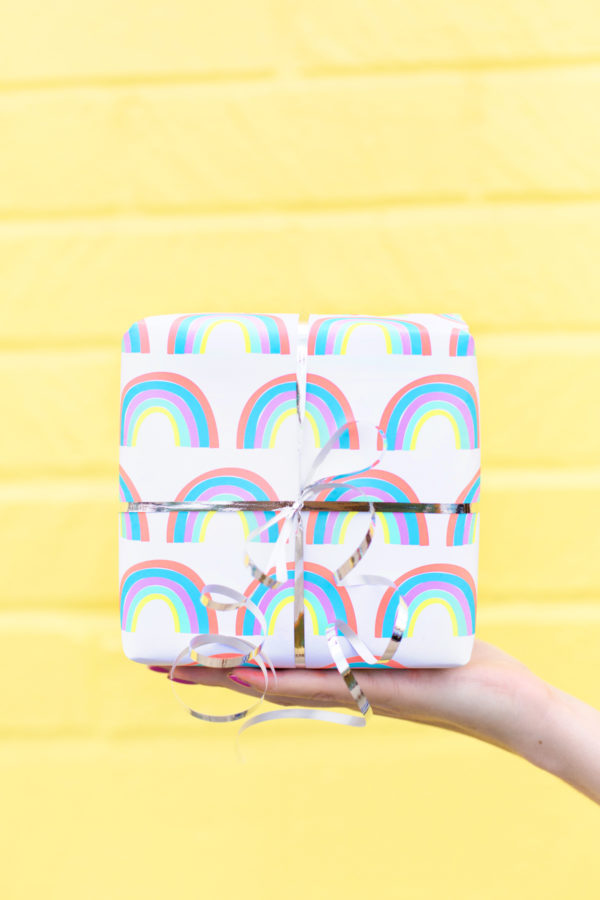 Sunshine & Rainbows
Lightning Bolt Gift Wrap | Rainbow Gift Wrap | Unicorn Gift Wrap | Silver Holographic Gift Wrap from My Local Craft Store
Satin Ribbon | Silver Holographic Ribbon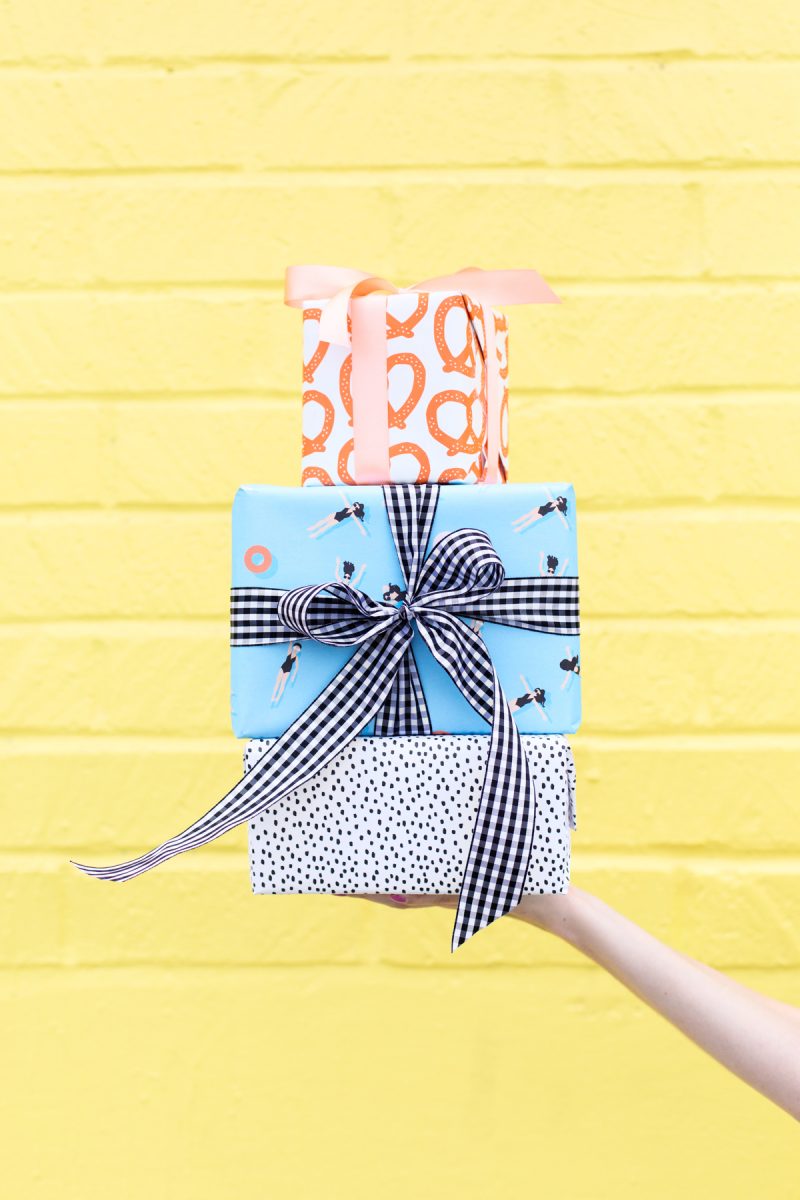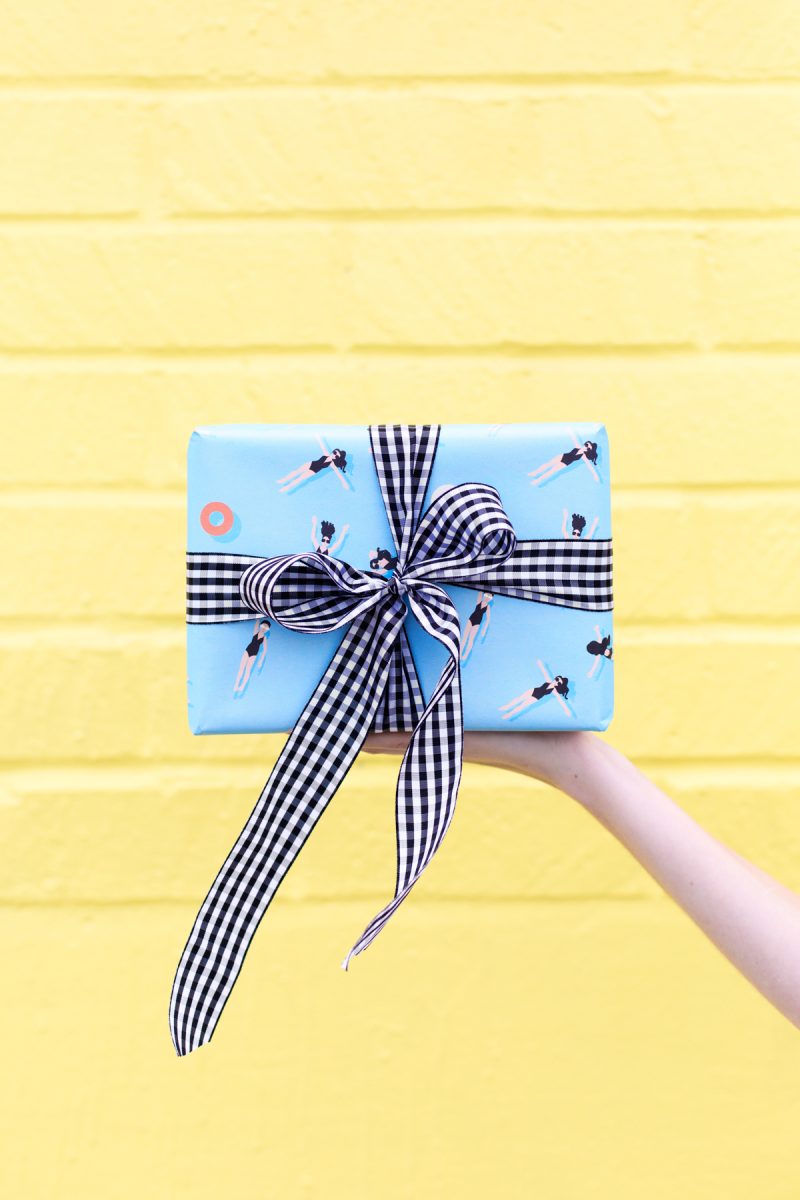 Swim It To Win It
Pretzel Gift Wrap | Swimming Ladies Gift Wrap | Black Spots Gift Wrap
Gingham Ribbon from Urbanic (Similar) | Peach Ribbon
Which one is your fave!?