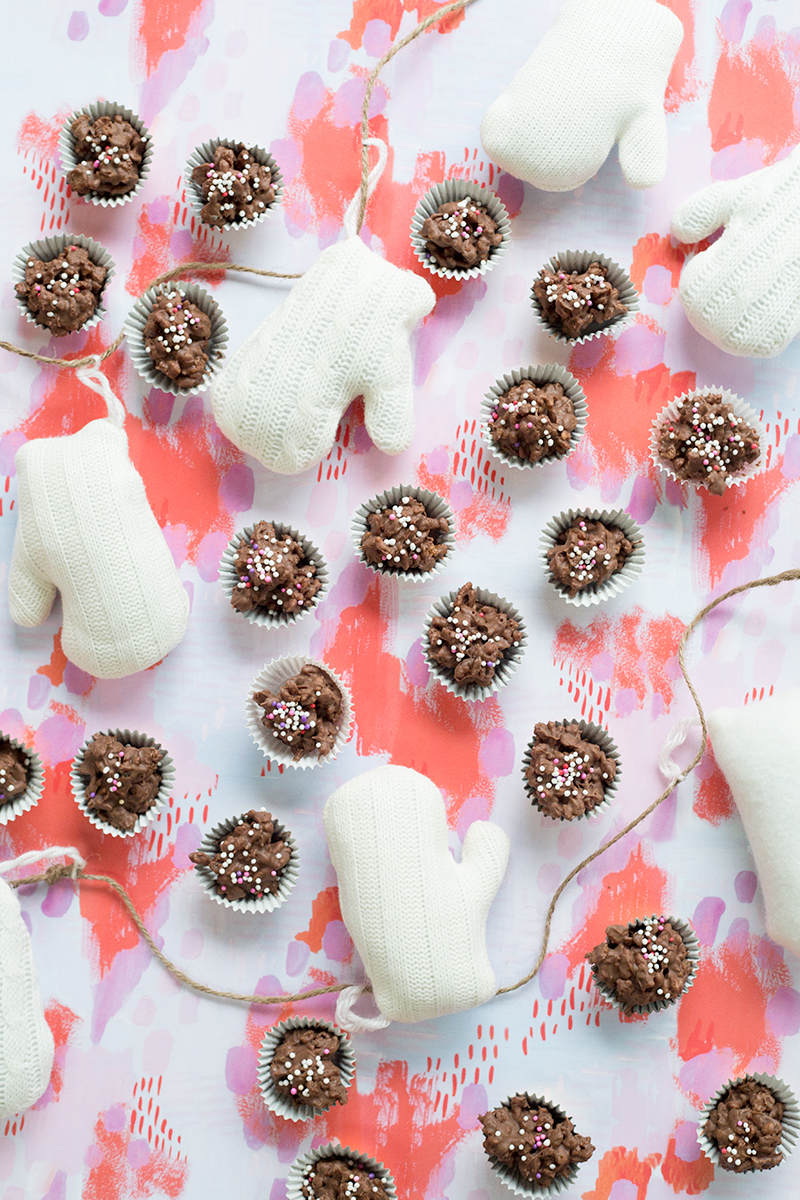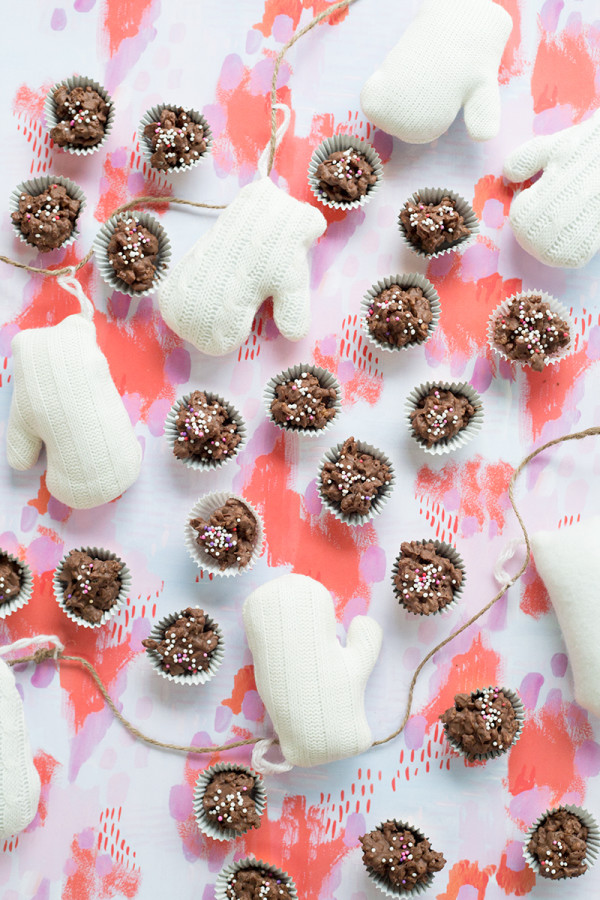 I'm excited to share a little holiday tradition of my own today! Every Christmas my mom makes hundreds of chocolate peanut butter crispy candies to give out to everyone and anyone she knows. Friends, fellow volunteers, the folks at the grocery store, the mailman, the garbage men… basically anyone who's been a part of her life that year. Let me tell you… people LIVE for these candies, myself included (I get a batch of my own.. ehm!). And they are the EASIEST THING to make, even the kids can get involved! Some chocolate cereal, a little chocolate and peanut butter chip action and that is IT! These are the perfect thing to hand out to people who deserve an extra holiday hello, and also the perfect thing to serve at an event… and let guests take home as favors! I've teamed up with Target today to make them look just as good as they taste, and to share the (top secret crazy easy) recipe, too!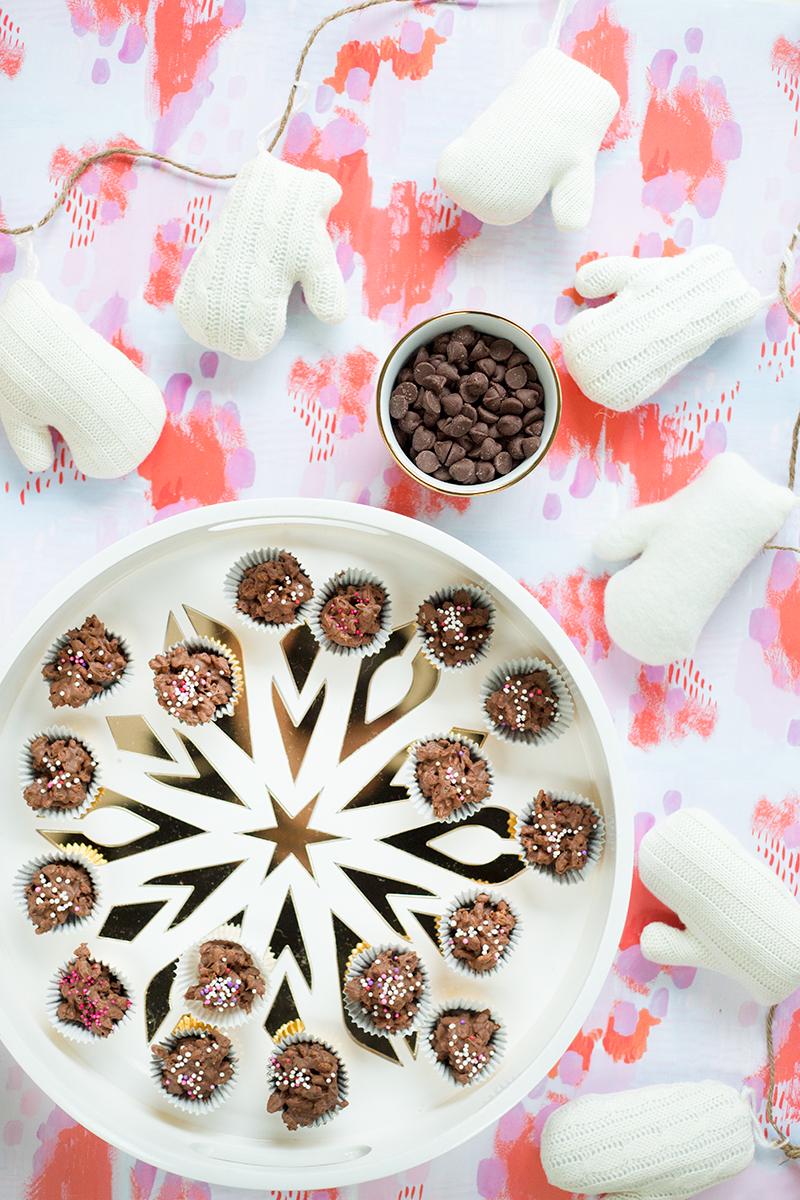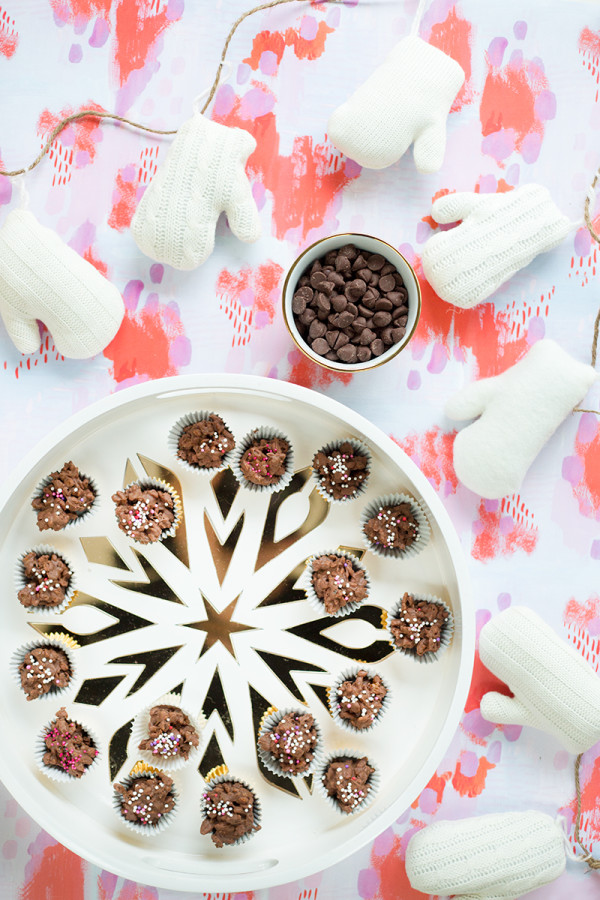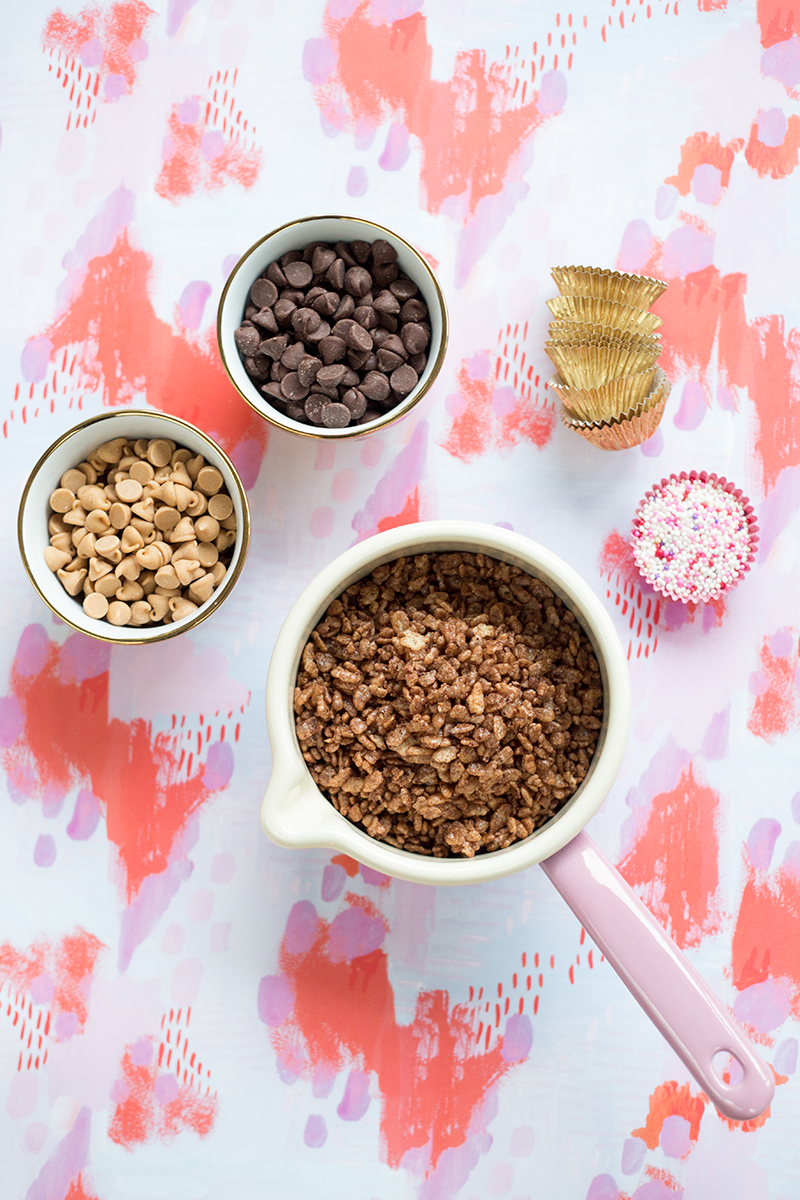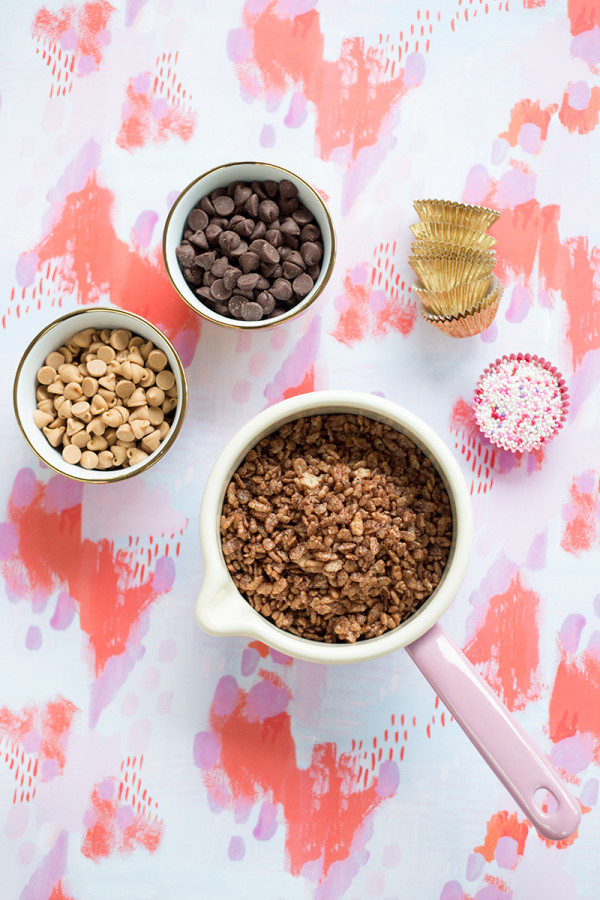 MAKES: About Five Dozen Candies
4 Cups Chocolate Crispies Cereal
1 11oz Bag of Milk Chocolate Chips (We always do milk, but I bet dark chocolate would be AMAZING!)
1 11oz Bag of Peanut Butter Chips
Sprinkles
Mini Baking Cups
1. Lay out your mini baking cups on a large cookie sheet. This helps make sure you're ready to go once the mixture is ready!
2. Melt peanut butter and chocolate chips in a double boiler, stirring intermittently, until smooth.
3. Pour melted chocolate/peanut butter mix over the chocolate cereal and stir until well coated.
4. Spoon into mini baking cups and sprinkle as desired. I recommend spooning about a dozen, then sprinkling, then repeating as you go.
5. Refrigerate for 20-30 minutes or until set. Then they are good to go and can be stored at room temperature or in the refrigerator!
If you're throwing a holiday party, you can place them on a tray like this festive snowflake one and serve alongside other Christmas cookies! I also happen to be OBSESSED with this mittens garland and think it would look great placed along a dessert bar.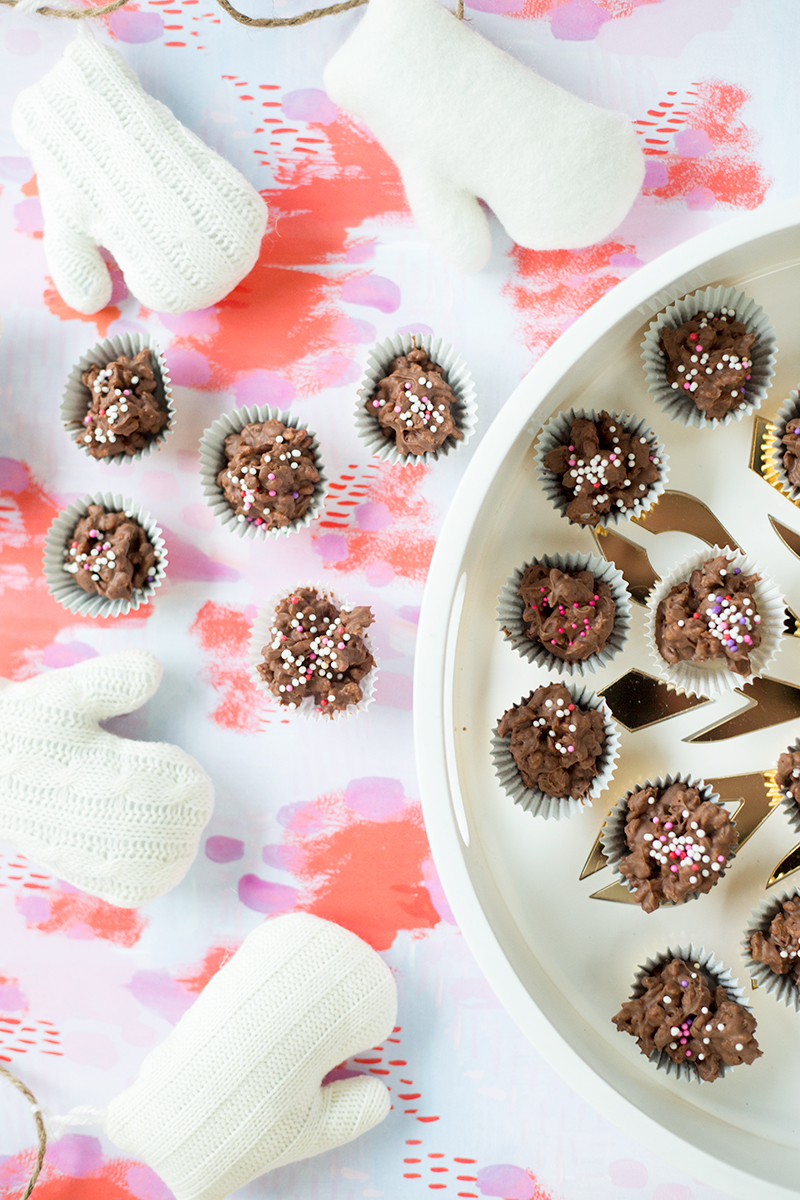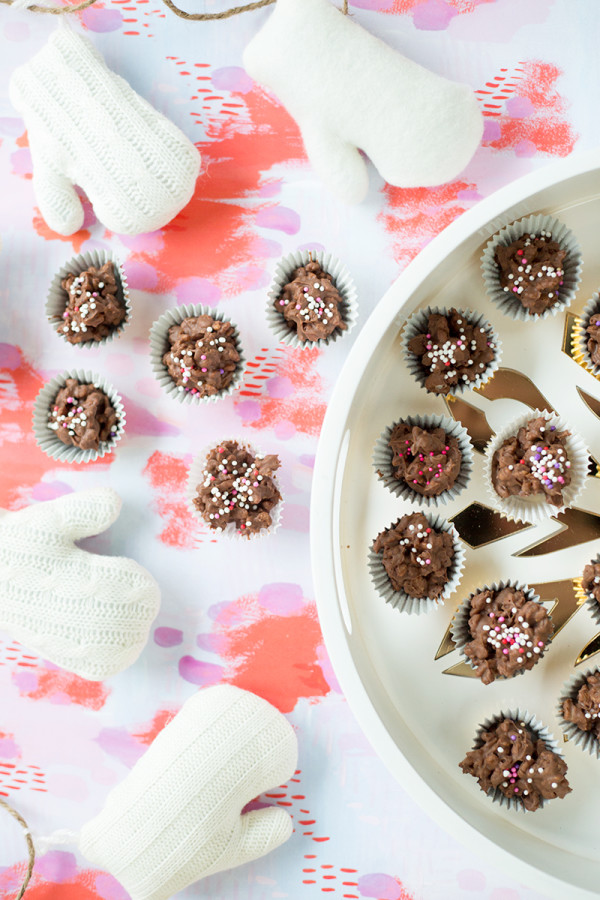 If you want to give the candies as gifts or favors, package them up in small bakery boxes or cellophane bags. BAM! You just won the holidays.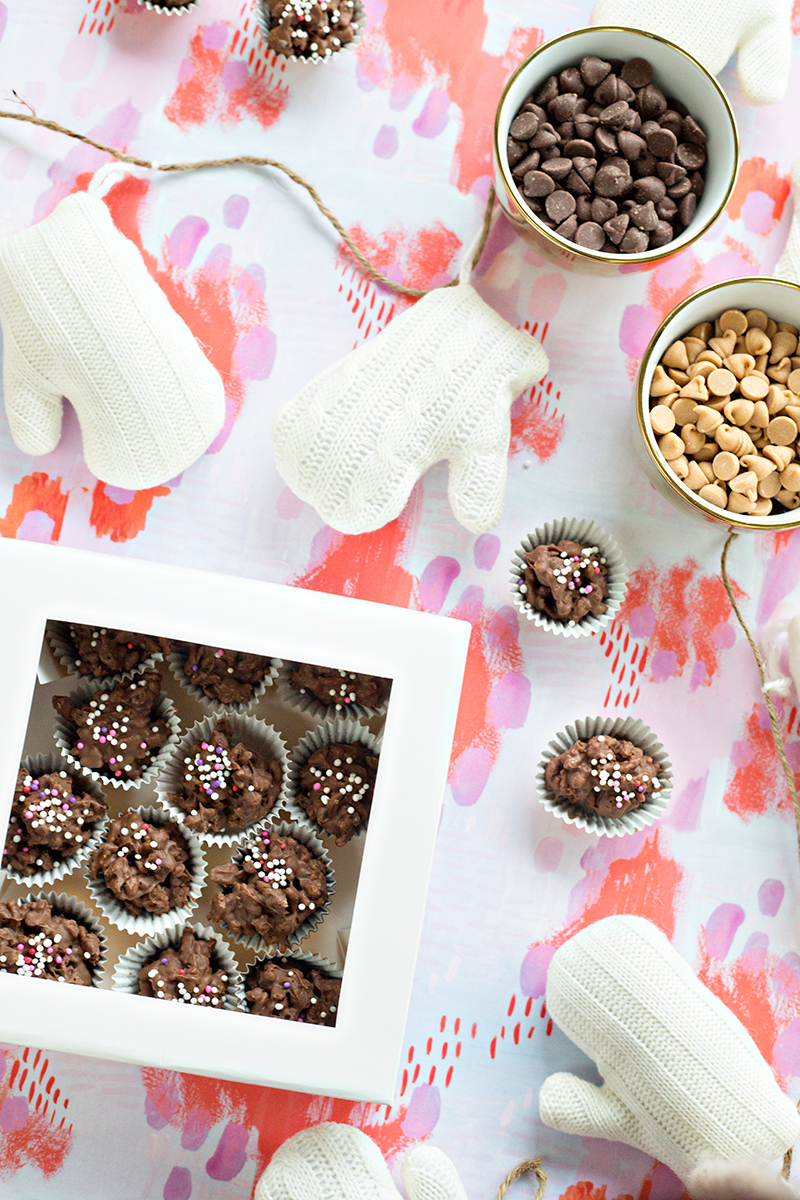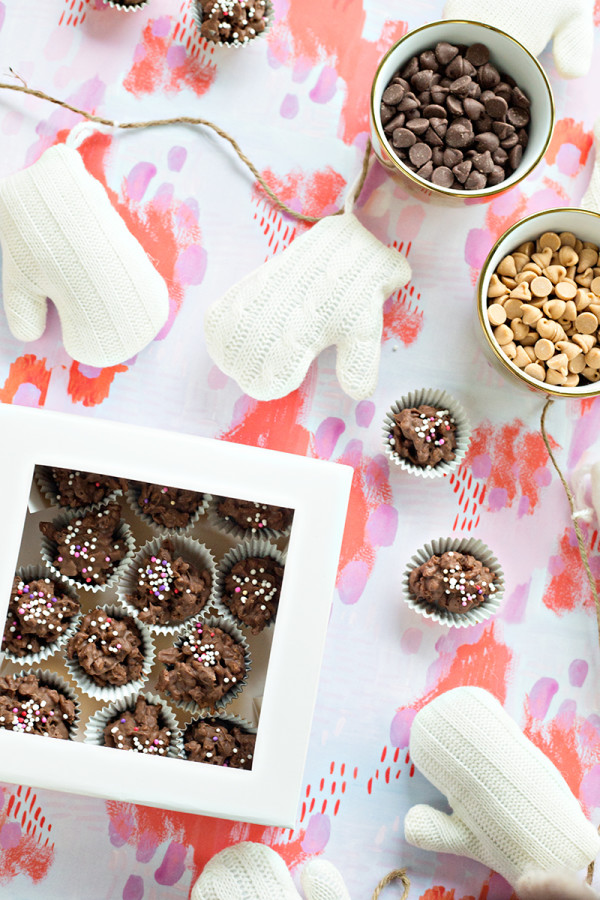 All Photos by Jeff Mindell
Props Shown: Snowflake Tray / Mittens Garland / Gold Bowls
Do you have any holiday traditions that have to happen before it really feels like Christmas!? This is definitely the thing for me. Hope you try 'em, gift 'em and love 'em! I mean, how could you not like anything that involves chocolate and peanut butter!?
This post is sponsored by Target. Shop Home Décor for modern luxury made easy.