Jeff and I decided to do a little something different for our Christmas gifts this year! Instead of getting one bigger gift on Christmas we're doing an advent calendar style gift giving! We gave ourselves a $100 budget and are buying 24 small gifts with that. It was quite fun to find a bunch of little gifts and it certainly made us both get creative. With the hectic travel of Thanksgiving my advent calendar display got left to the last minute and I'm sure I'm not alone in that! So, I'm sharing these fun DIY advent calendar printables (and three ways to use them!) with you if you want to spice up your advent calendar before December 1st rolls around tomorrow!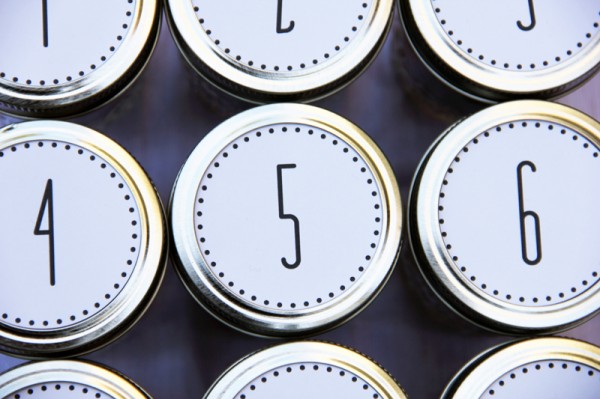 Idea numero uno: a mason jar advent calendar! Target sells quilted mason jars and these printable numbers fit inside the lids of the 8oz jars perfectly! Simply attach the number with a single glue dot to the center of the lid, place on top the jar and screw the outer lid on. To hide the gift or chocolate inside, I lined each jar with black tissue paper. Voila!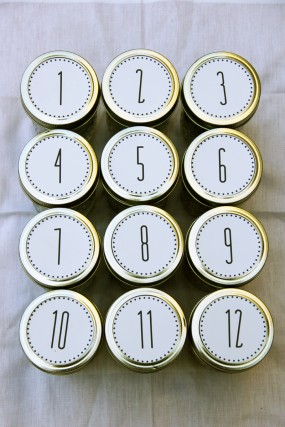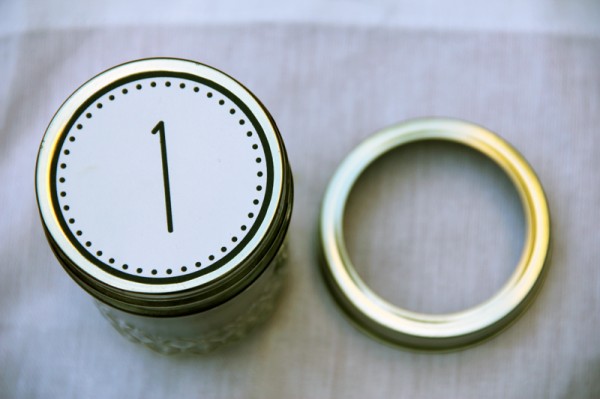 Option number two, pick up a set of white or brown paper lunch bags at your local grocery store or craft store. Hide the treasure inside each bag, fold over the top and punch a hole through both the number and the top of the bag. Tie the number on with baker's twine or ribbon. I took it a step further and made little tassels out of baker's twine which I then looped around the tag and secured.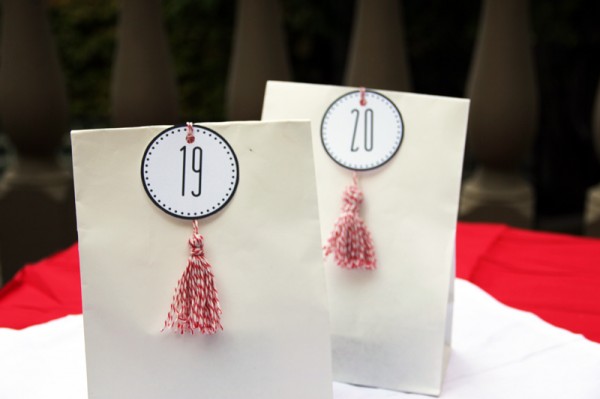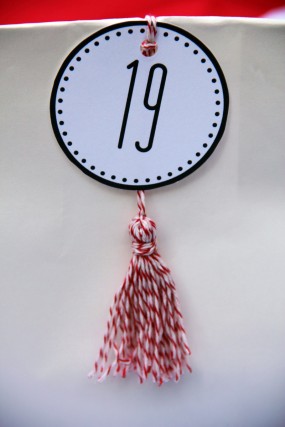 For those really leaving things to the last minute (Hand raised!), you're in luck as these printable numbers look perfect just stuck on each bag to secure them (and ensure no peeking!). You can either print the labels on adhesive paper, or card stock and attach them with glue dots (as I did here).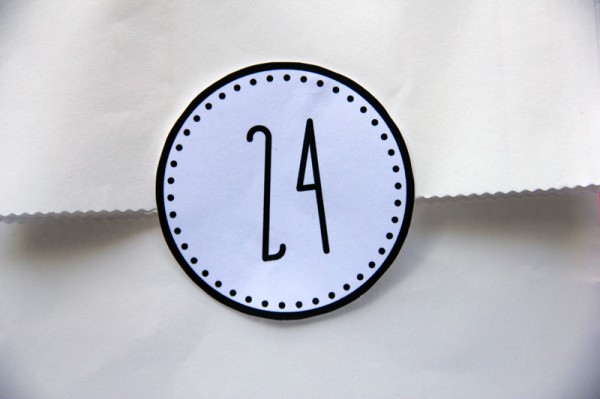 All Photos by Studio DIY
To download the free printable advent calendar numbers, click here.
Happy December everyone!