I thought it fitting to close out my Thanksgiving DIYs with the most important part of Thanksgiving… pie. While I may personally choose cake over pie any day of the year, that doesn't mean I don't eat my fair share of the stuff on Thanksgiving. But sometimes… there's leftovers. And sometimes, those leftovers need to be sent home with your guests so you don't overdose on pie. And THAT is where these awesome printables from Kate at Striped Cat Studio come in. As if your Thanksgiving meal didn't make your guests giddy enough, make their night by sending them home with their very own midnight snack. Now go get the printables, and the tutorial, below!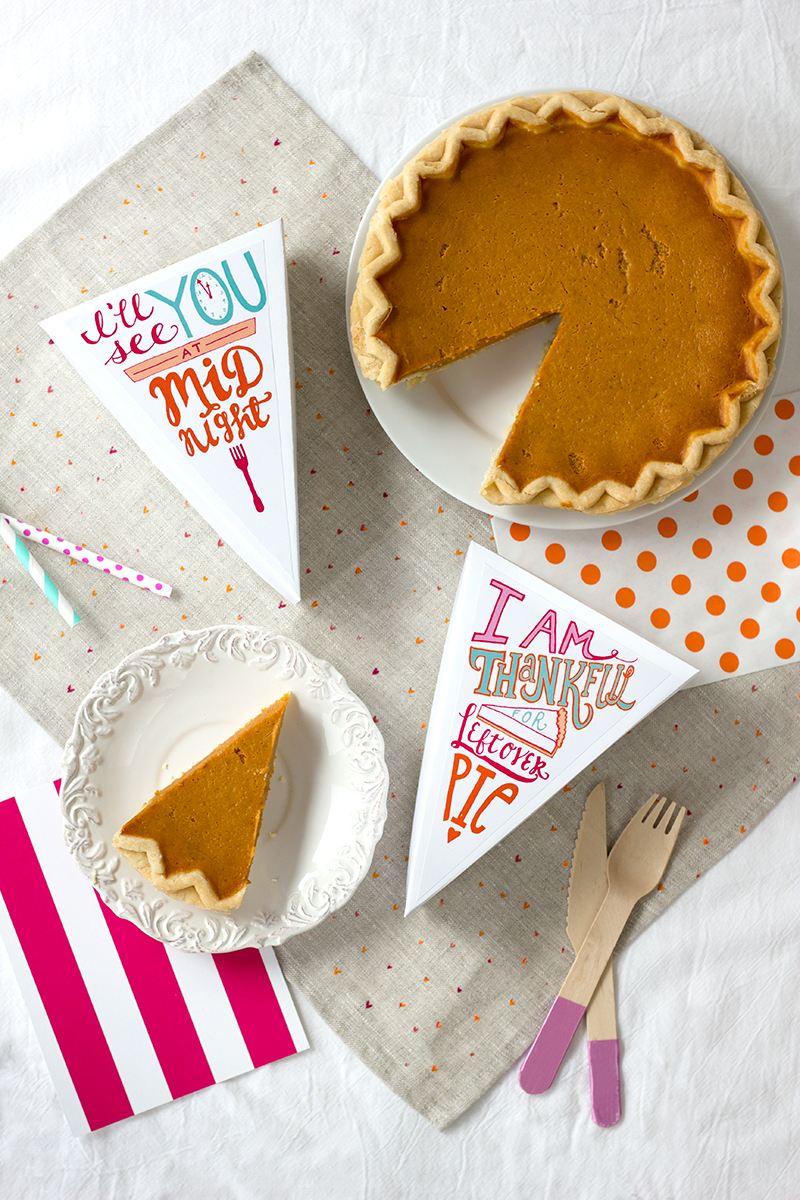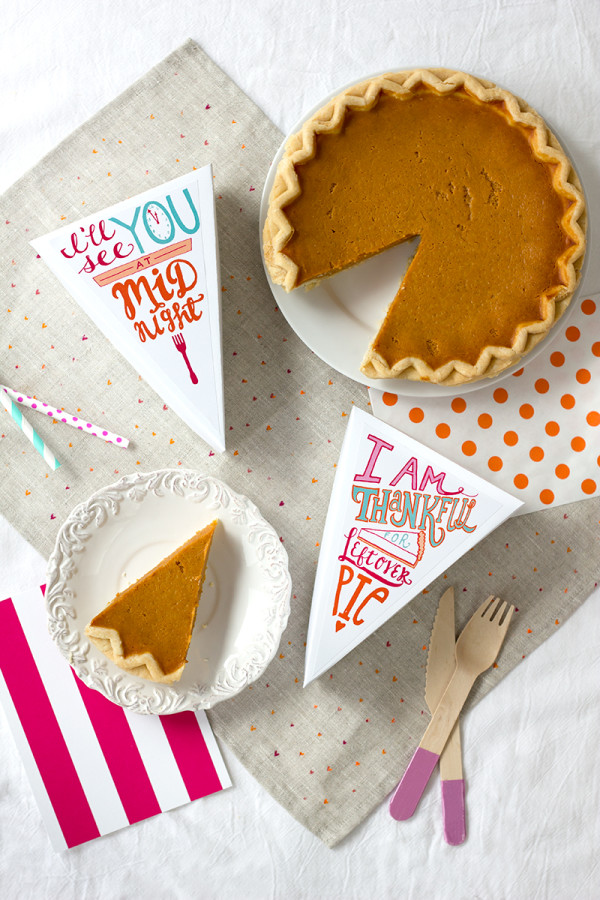 Click here to download the free printable labels!
Printable Labels
Pie Boxes or Pie Box Template (I used the Martha Stewart template linked there, following their instructions but with the bottom of the box printed at 100% and the lid printed at 110%!)
Cardstock
Adhesive/Label Paper (Optional)
Printer
I was able to print off these labels on adhesive paper right at my local office supply store, and that made it super easy to adhere them to the boxes. You can also print them on regular paper or cardstock and use double stick tape or a glue stick to adhere them to the boxes.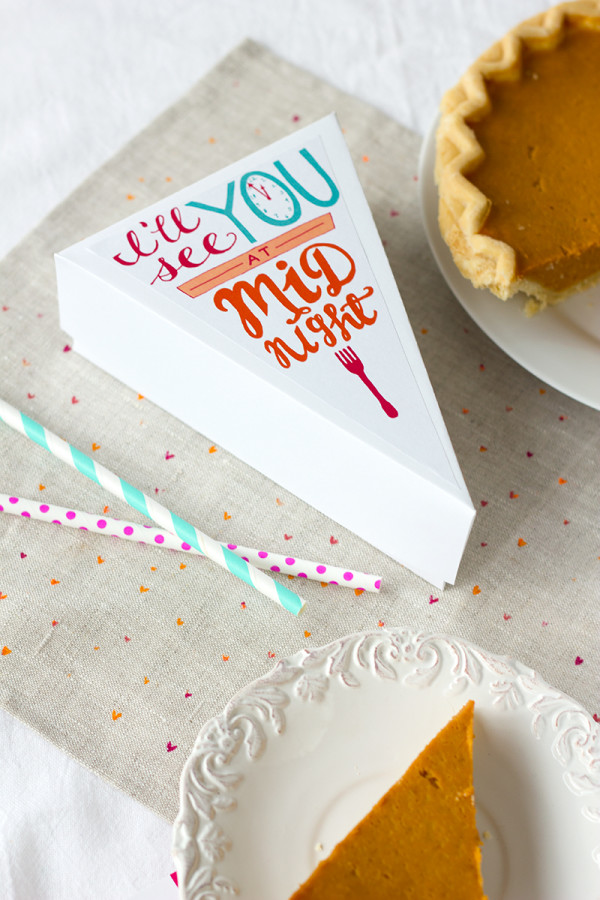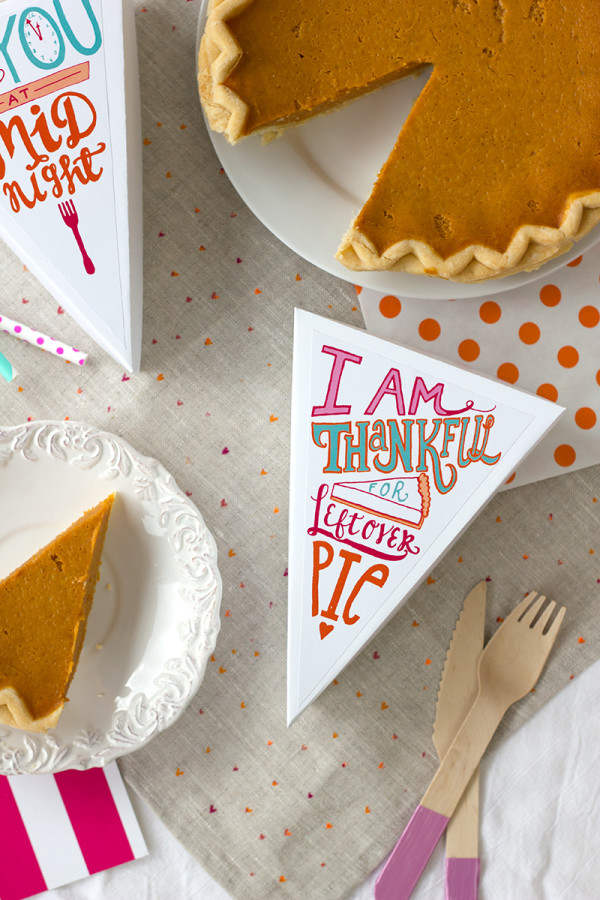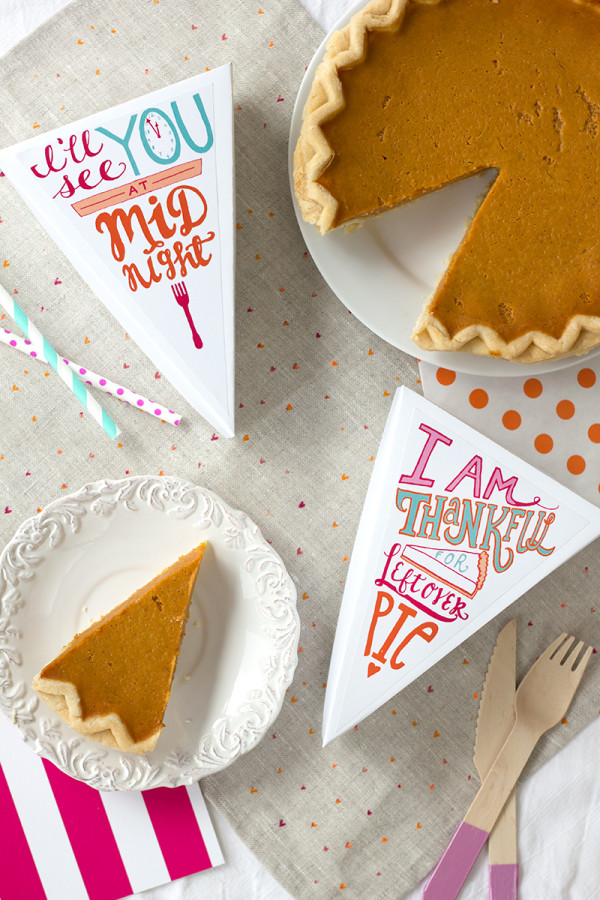 Printables by Striped Cat Studio, All Photos by Studio DIY
And there we have it, folks. Ending my Thanksgiving DIY coverage with a BANG! (p.s. After I finished shooting this post, Jeff proceeded to eat the entire pie in less than 24 hours. Clearly we won't be using these printables for him…) Tomorrow officially, officially begins Christmas!
For more Thanksgiving DIYs, head over here! And be sure to check out all of Kate's awesome work over at Striped Cat Studio!!