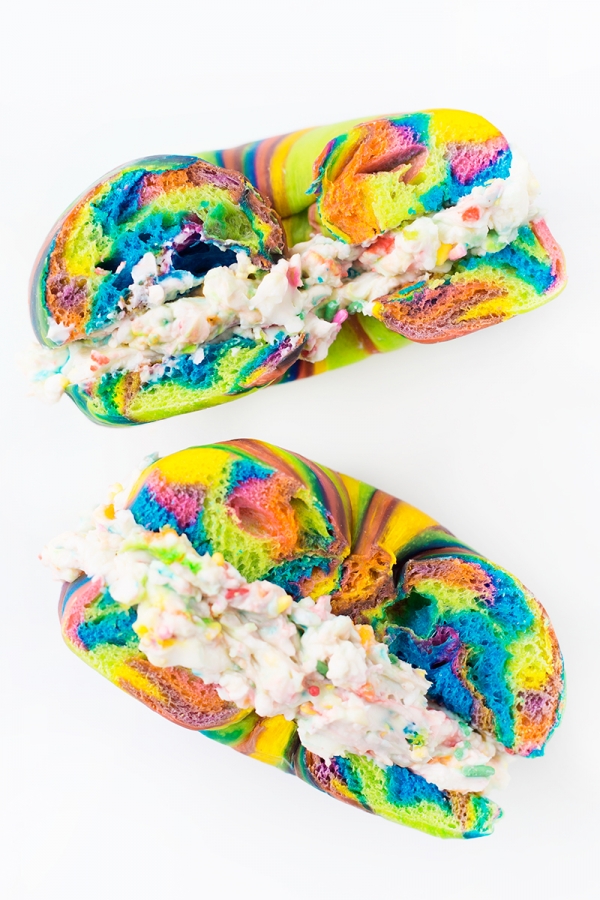 I have two very important things to share with you today. First, FUNFETTI CREAM CHEESE!
Second, RAINBOW BAGELS!
We had on our epic funfetti-fied series list to make funfetti cream cheese but then we discovered The Bagel Store and their GENIUS bagel master Scot Rosillo's colorful bagels and decided this recipe needed to be a higher priority in our life. Because, you guys, they SHIP these bagels to anywhere in the country!!!! And when you find rainbow bagels, you need funfetti cream cheese to go with. So today we have not only a recipe for funfetti cream cheese, but a little giveaway over on Instagram for one lucky person to win a dozen rainbow bagels shipped to their door!!!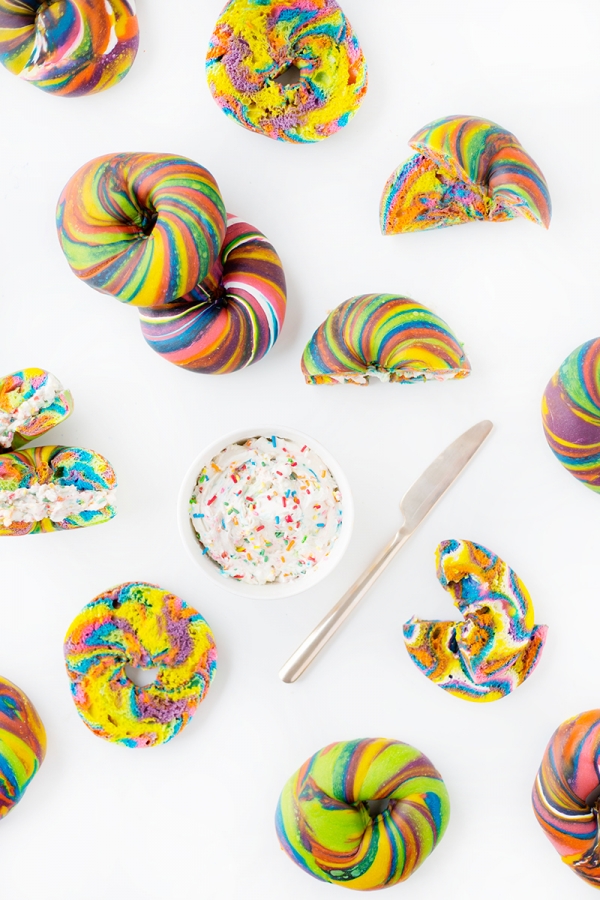 8 ounces softened plain cream cheese
1/2 cup funfetti cake mix
1 to 2 tablespoons milk (only if cream cheese seems too thick)
1 teaspoon vanilla extract
Rainbow sprinkles (We used Jimmies!)
Cream together the cream cheese and cake mix. Add milk if necessary. Add in vanilla. Gently fold in the rainbow sprinkles.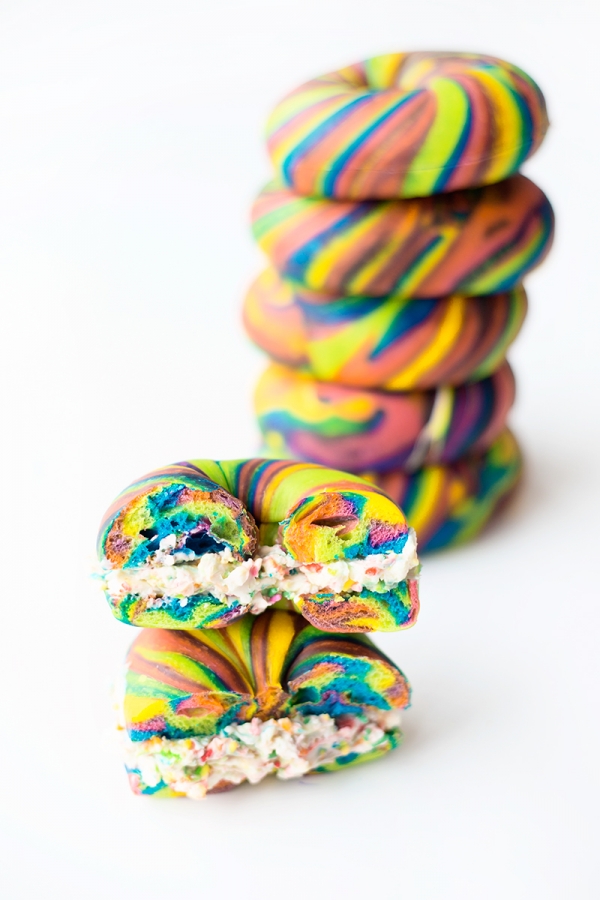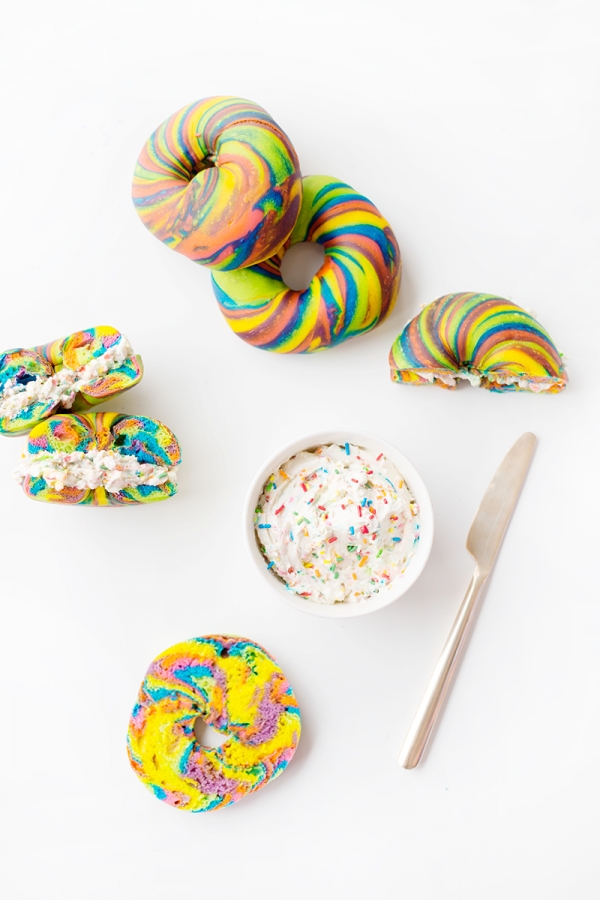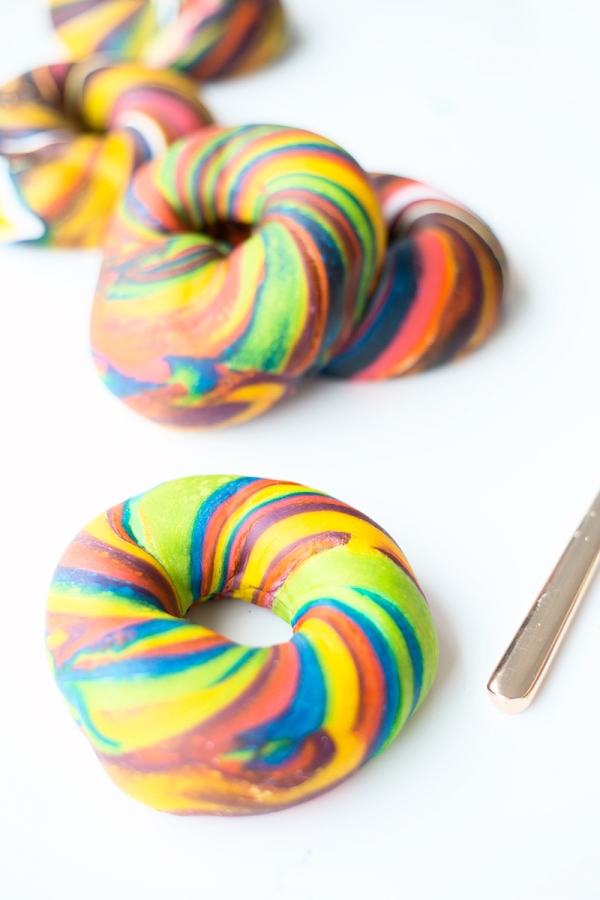 Photos by Jeff Mindell | Cream Cheese Recipe by Theresa Rountree | Bagels by The Bagel Store | Styling by Kelly Mindell
For those of you in NYC, The Bagel Store makes their own version of funfetti cream cheese too, you LUCKY DUCKS! For the rest of us, we're just stuck making our own! But remember, they ship these bagels! So for a birthday or party, it would be just the BEST surprise! Could you imagine a slumber party with rainbow bagels in the morning!? GAHHHH!!!!!! My 13 year old self would have lost her darn mind. Ok, my 26 year old self still would. And did.
Now be sure to head over to Instagram to enter our giveaway which we'll be announcing at 5pm Pacific today!
p.s. Funfetti twinkies!