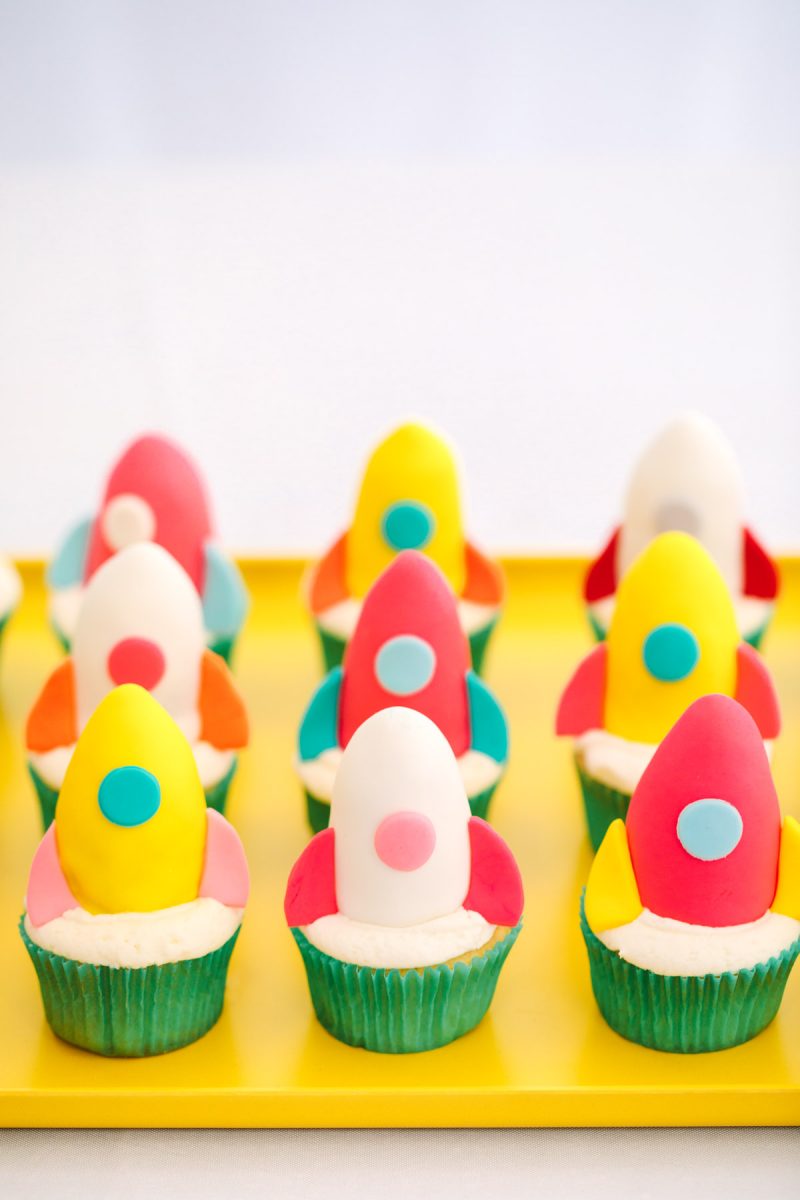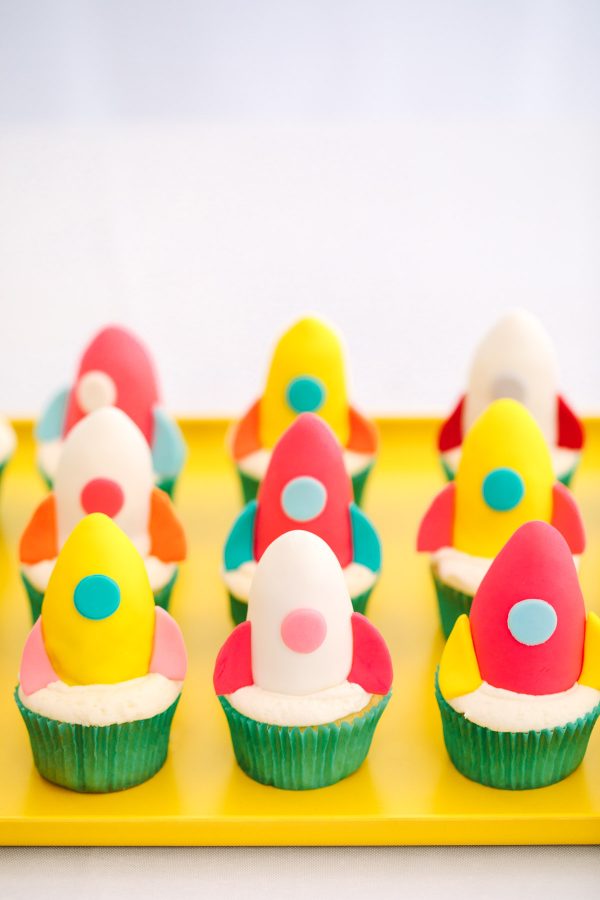 These cute cupcakes were one of my favorite details from Arlo's To Infinity and Beyond Party. Little rocket ships!!!! We already had a cake planned for the adults but I wanted something super fun for the kids, too. These were perfect and the kiddos freaked when they saw them!!! Today we've got the full tutorial on how to make rocket ship cupcakes for your next kiddo party!!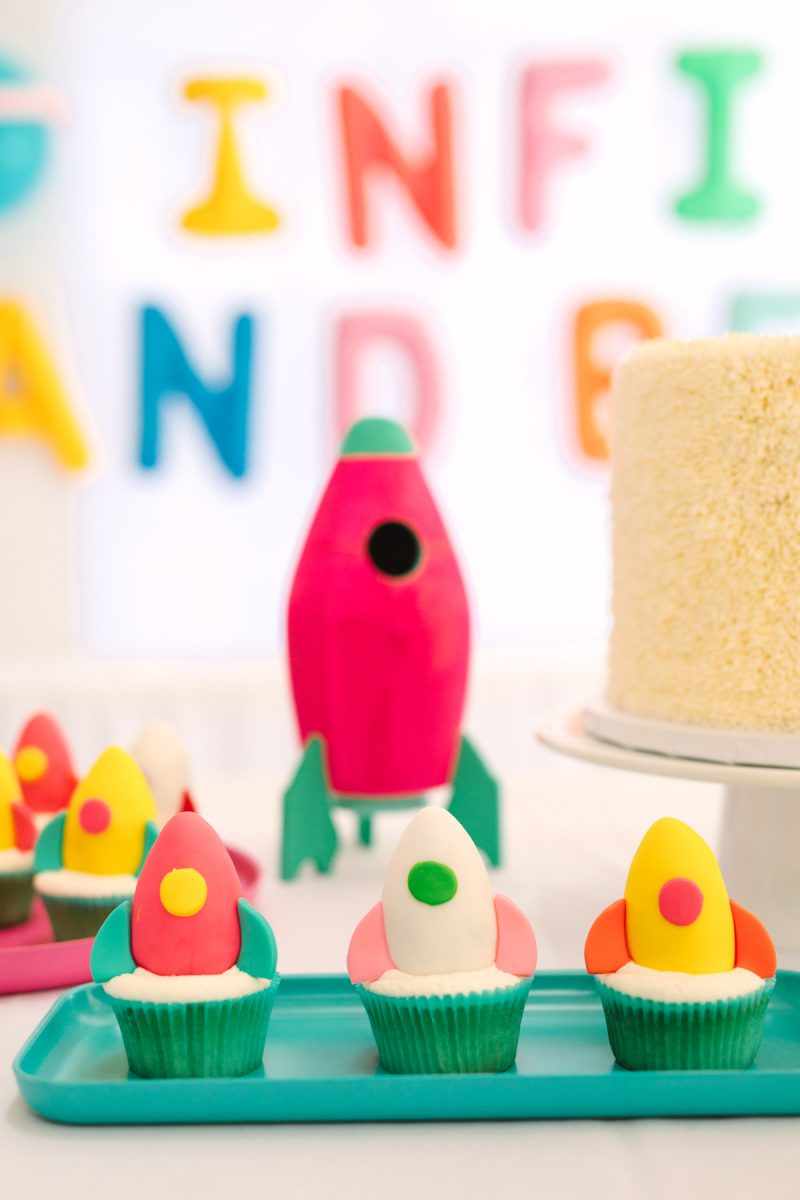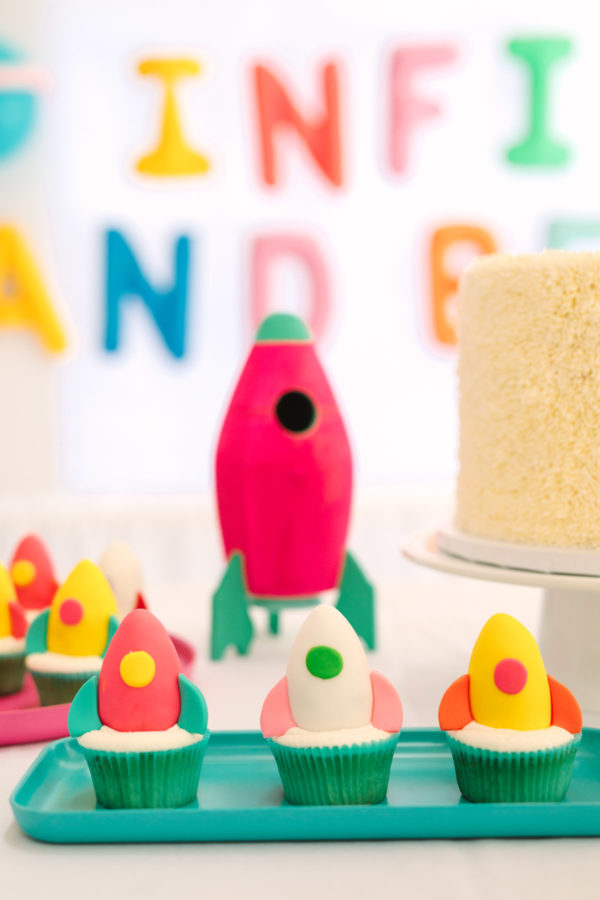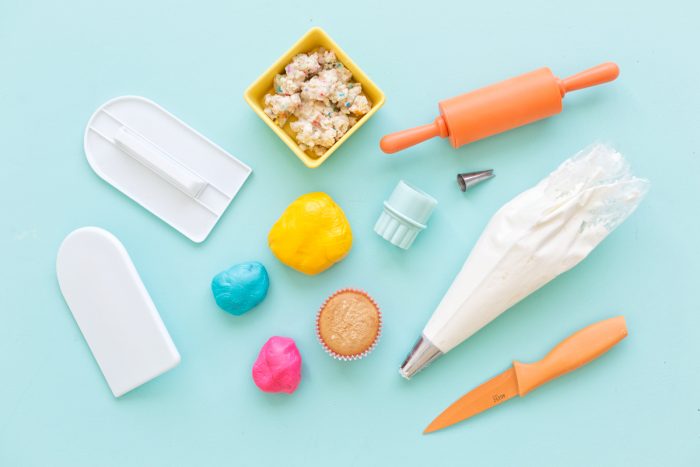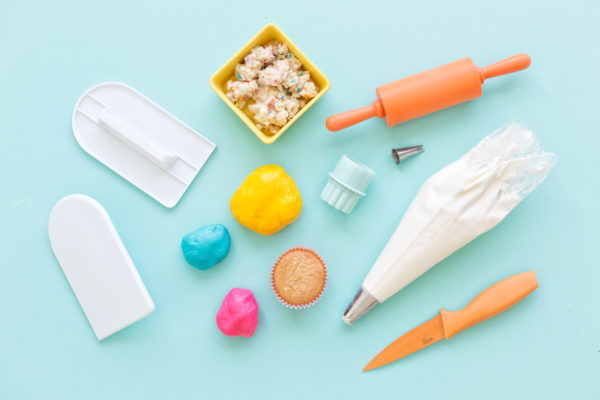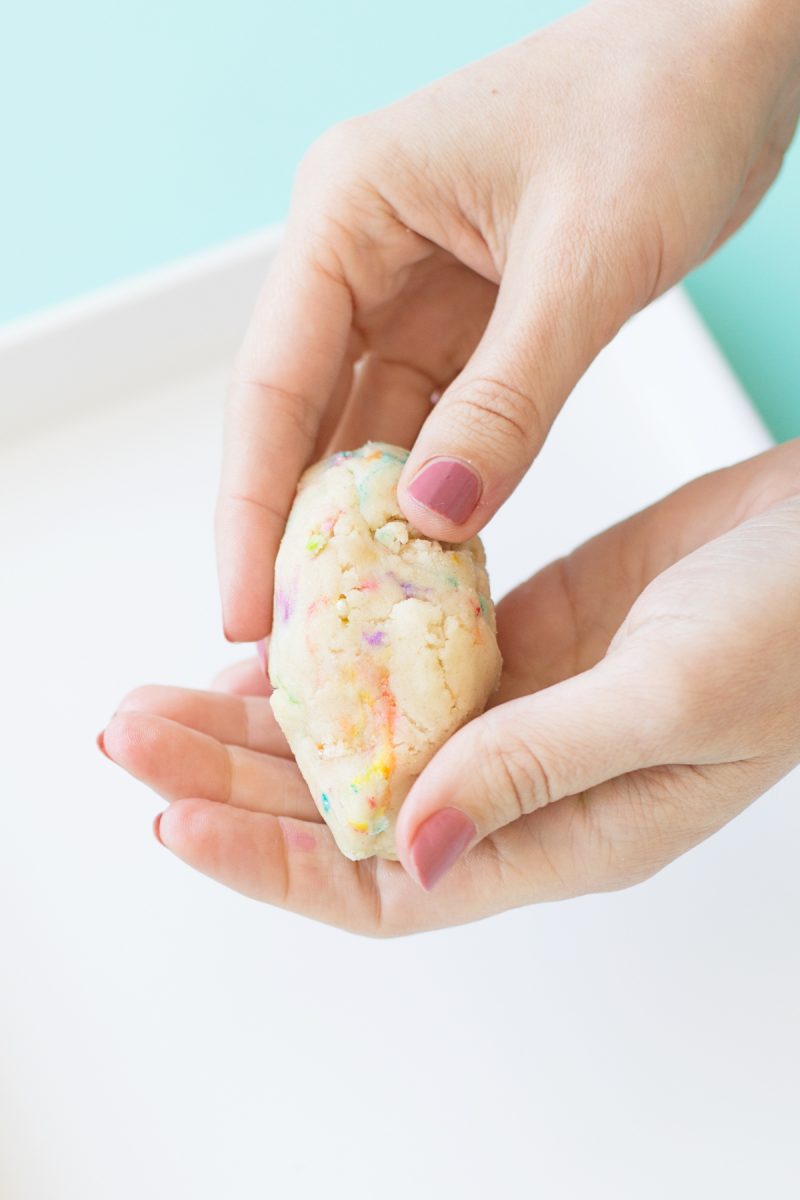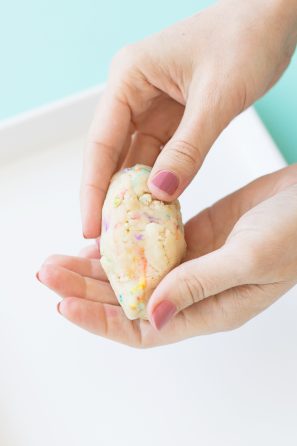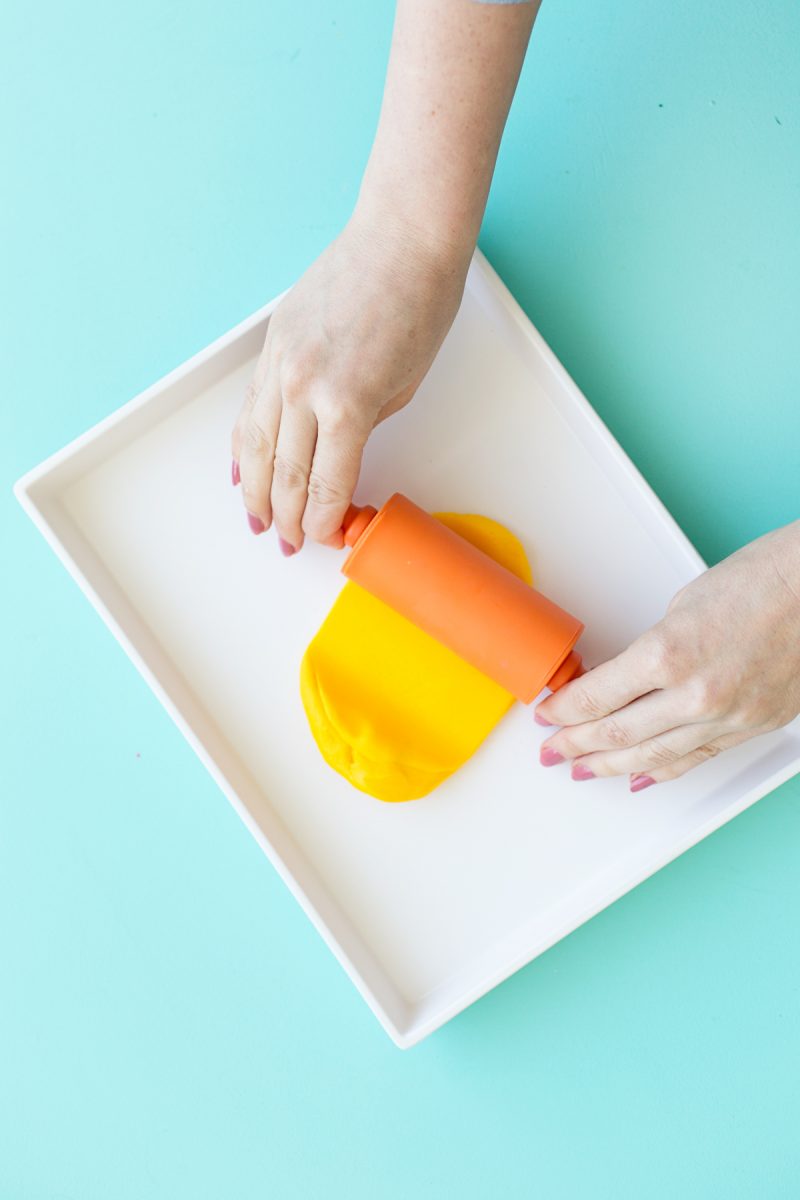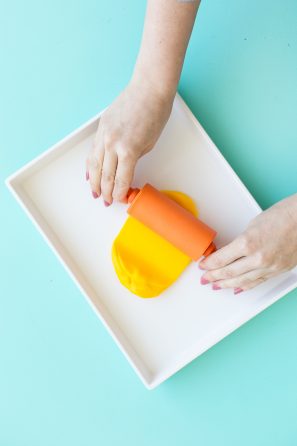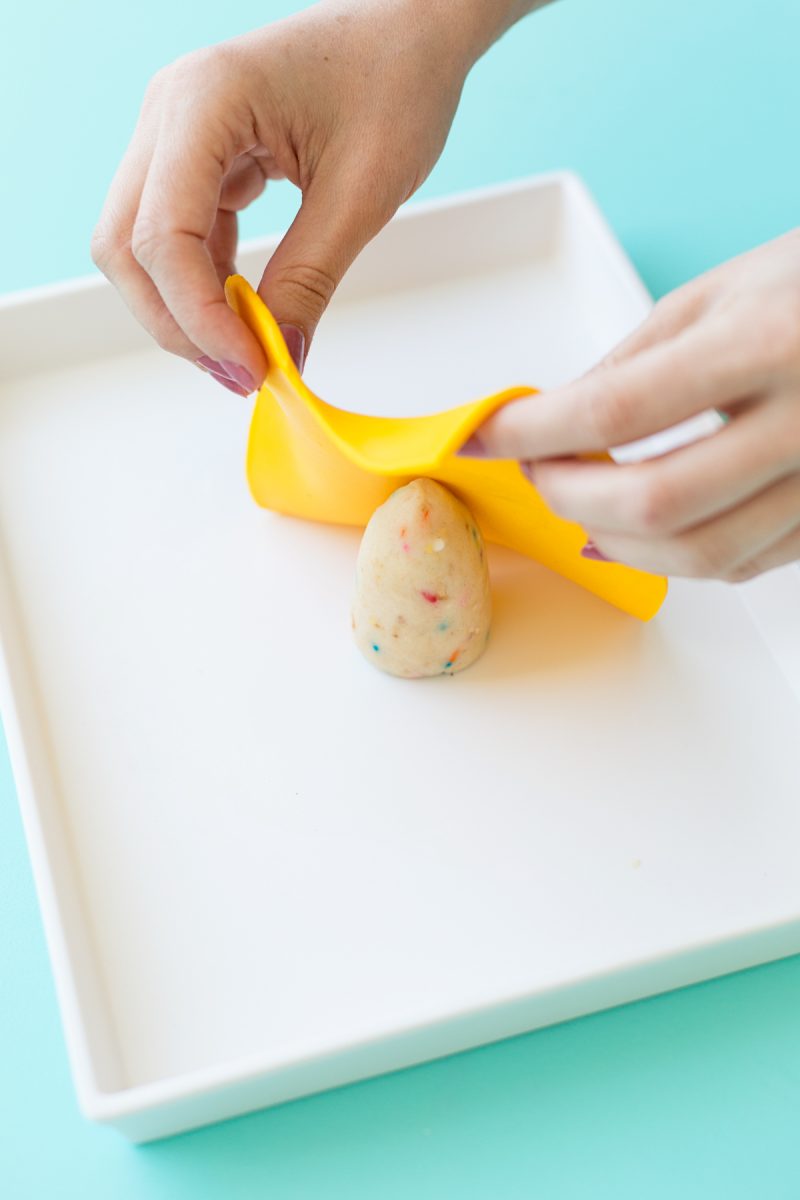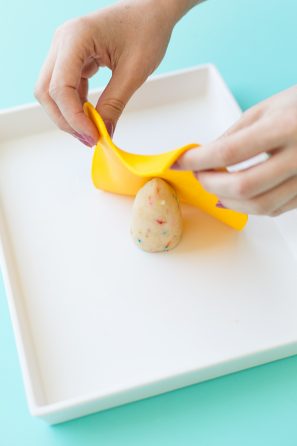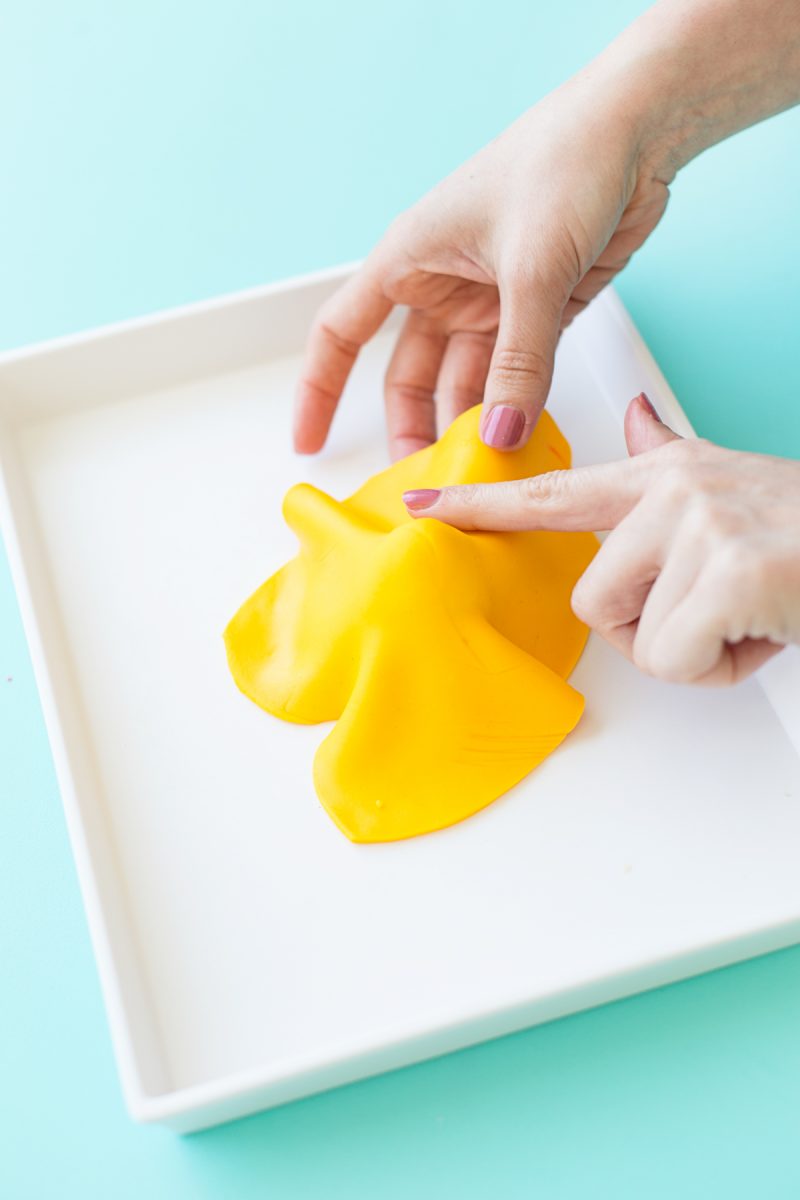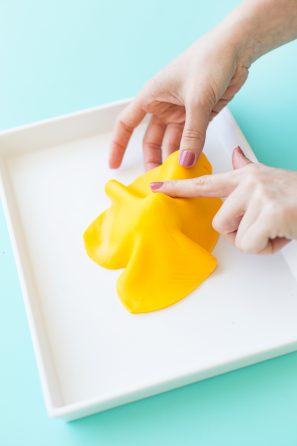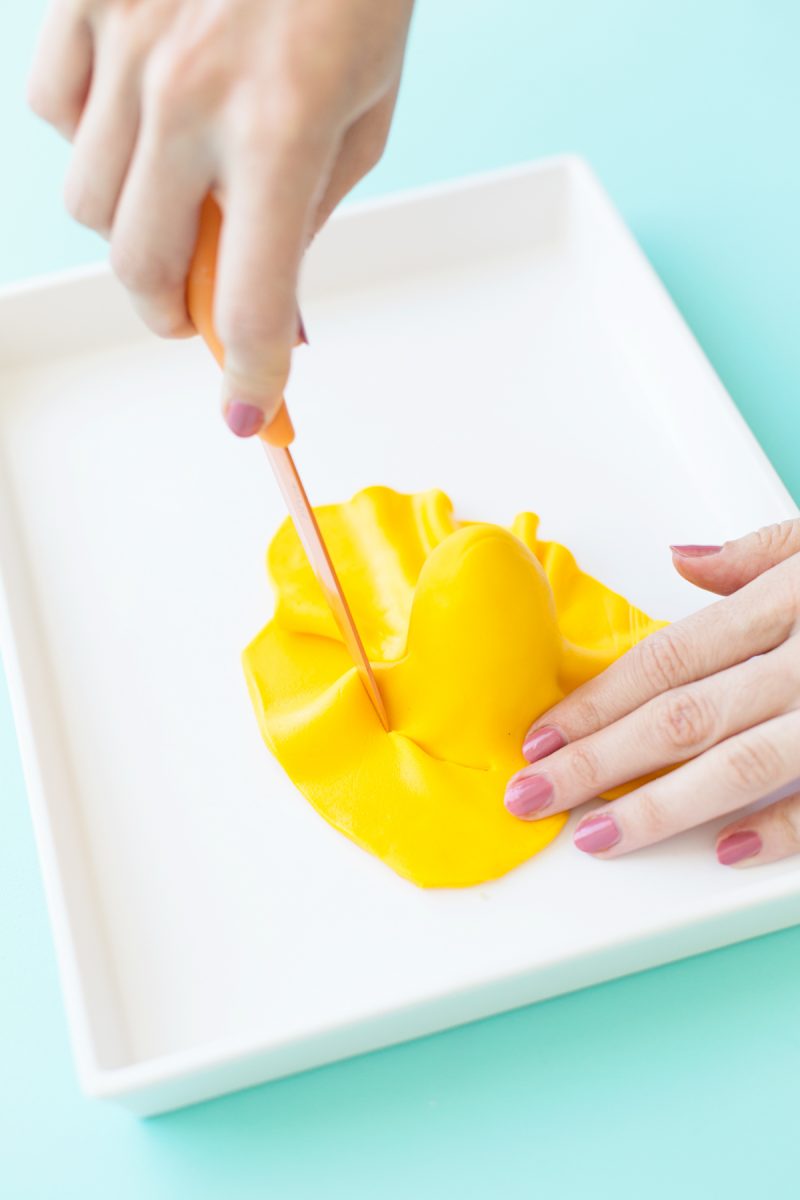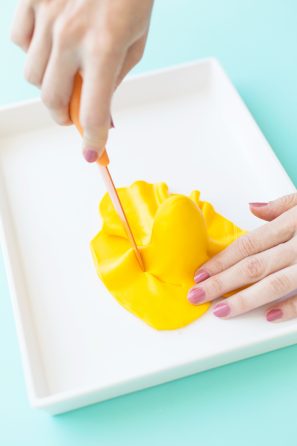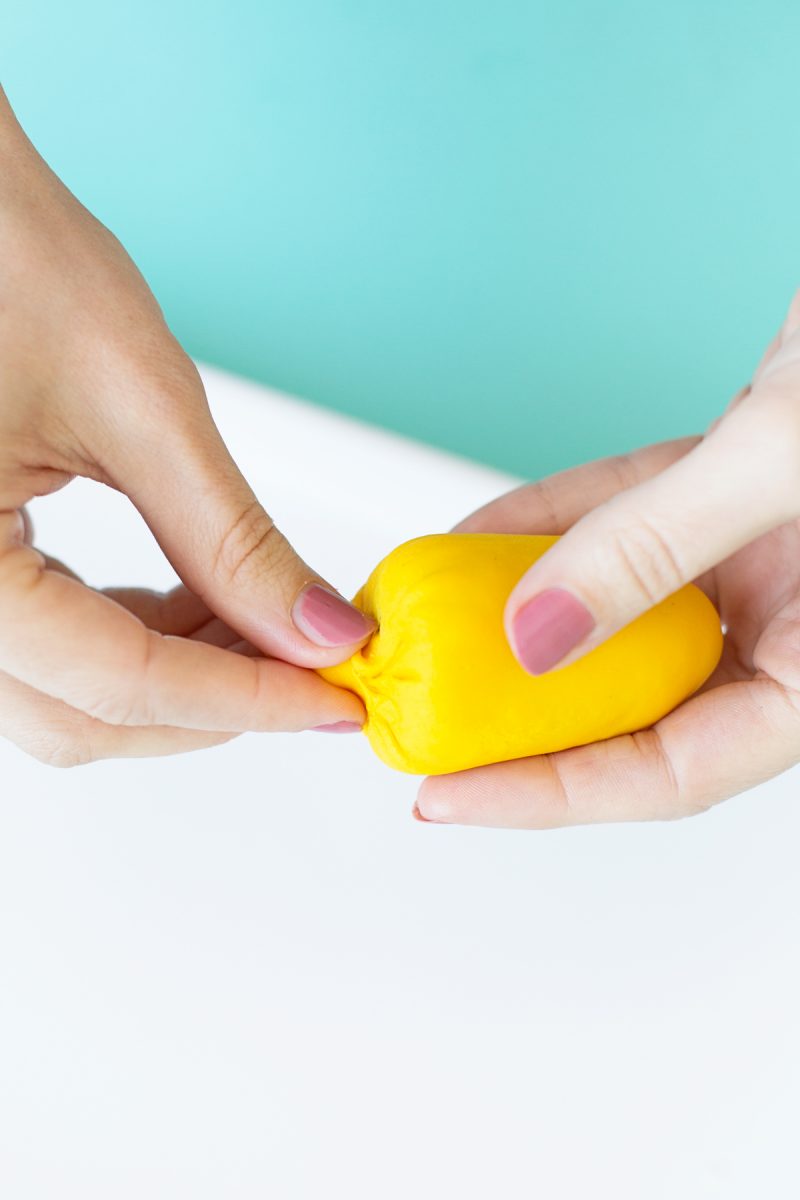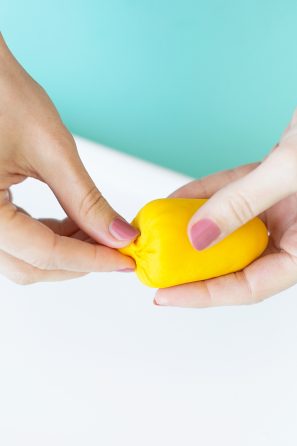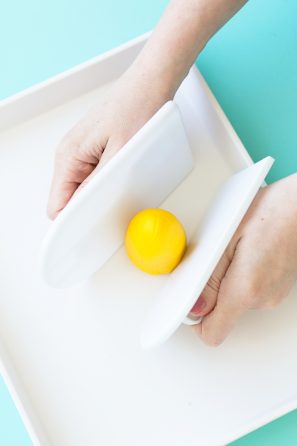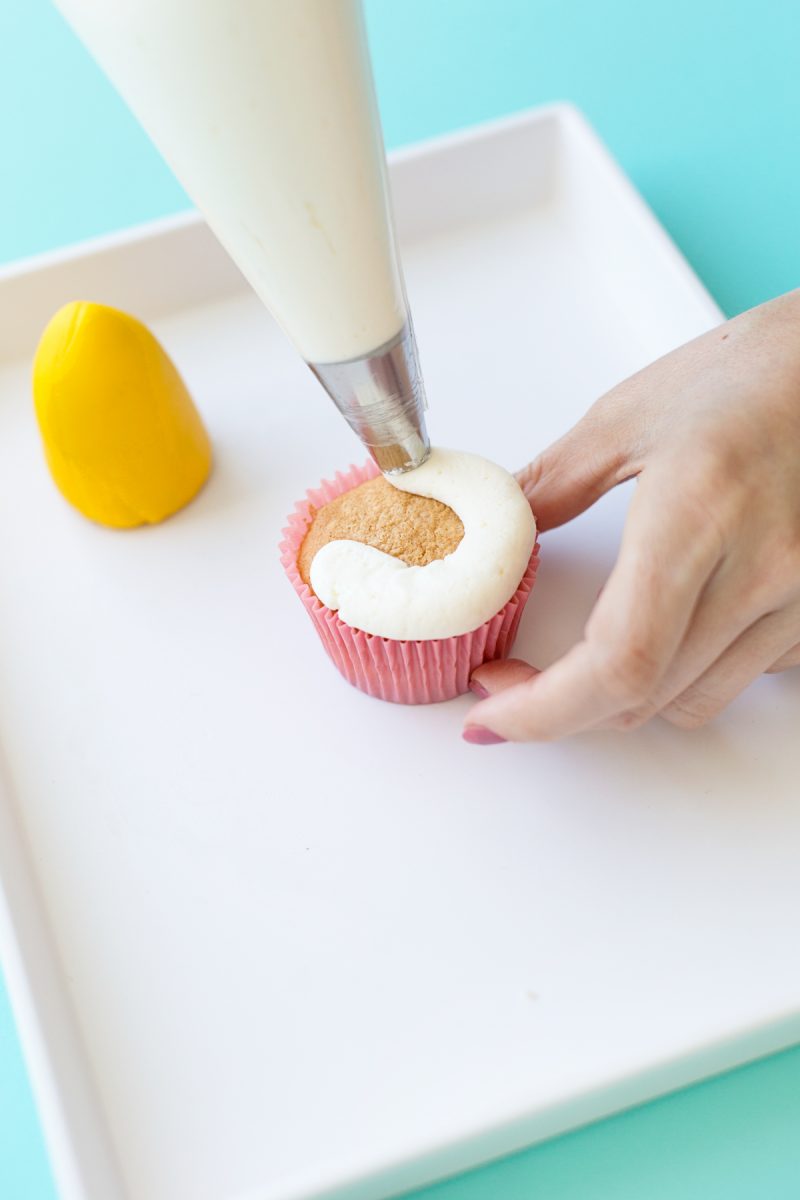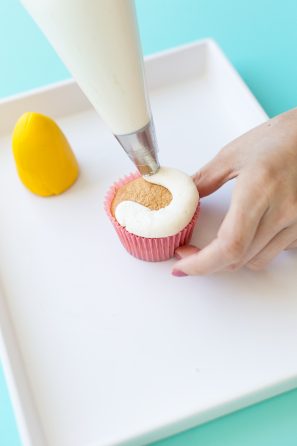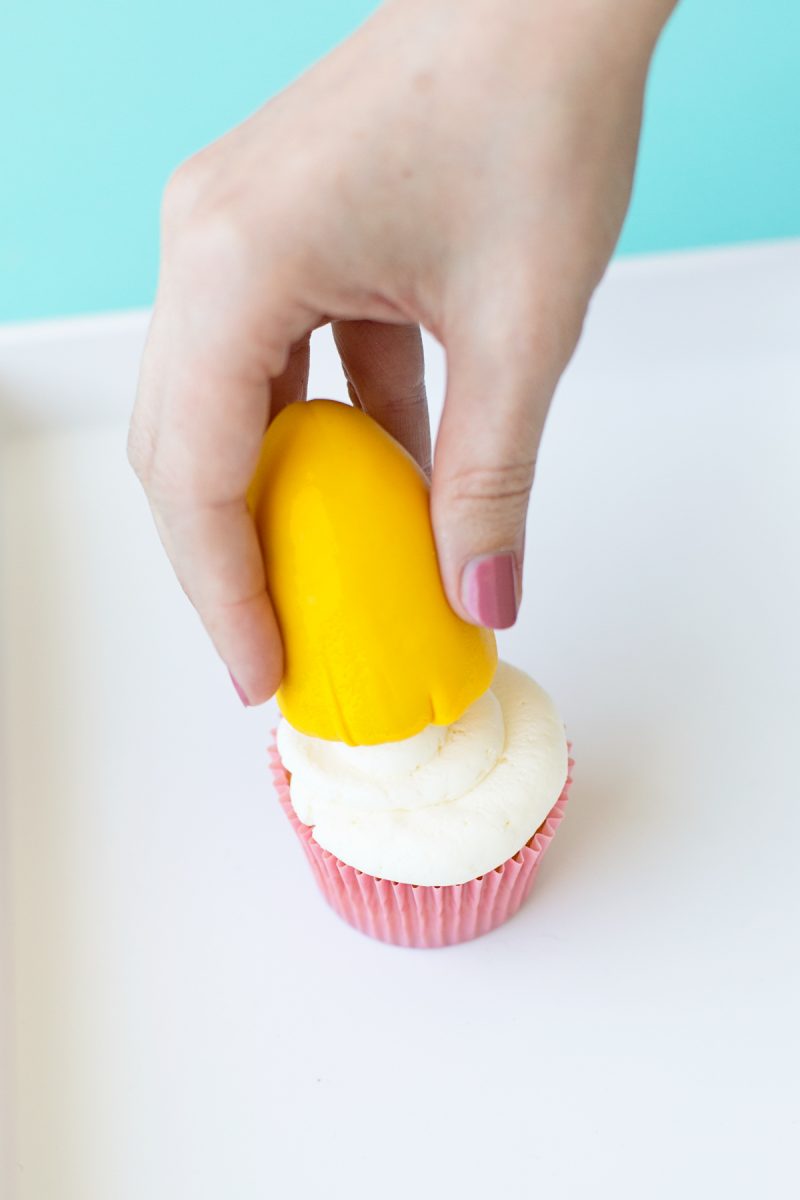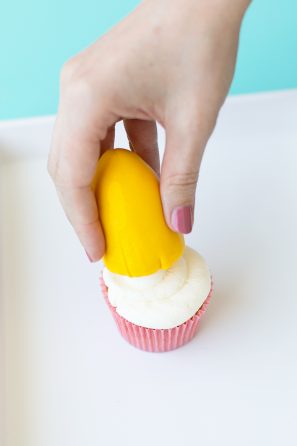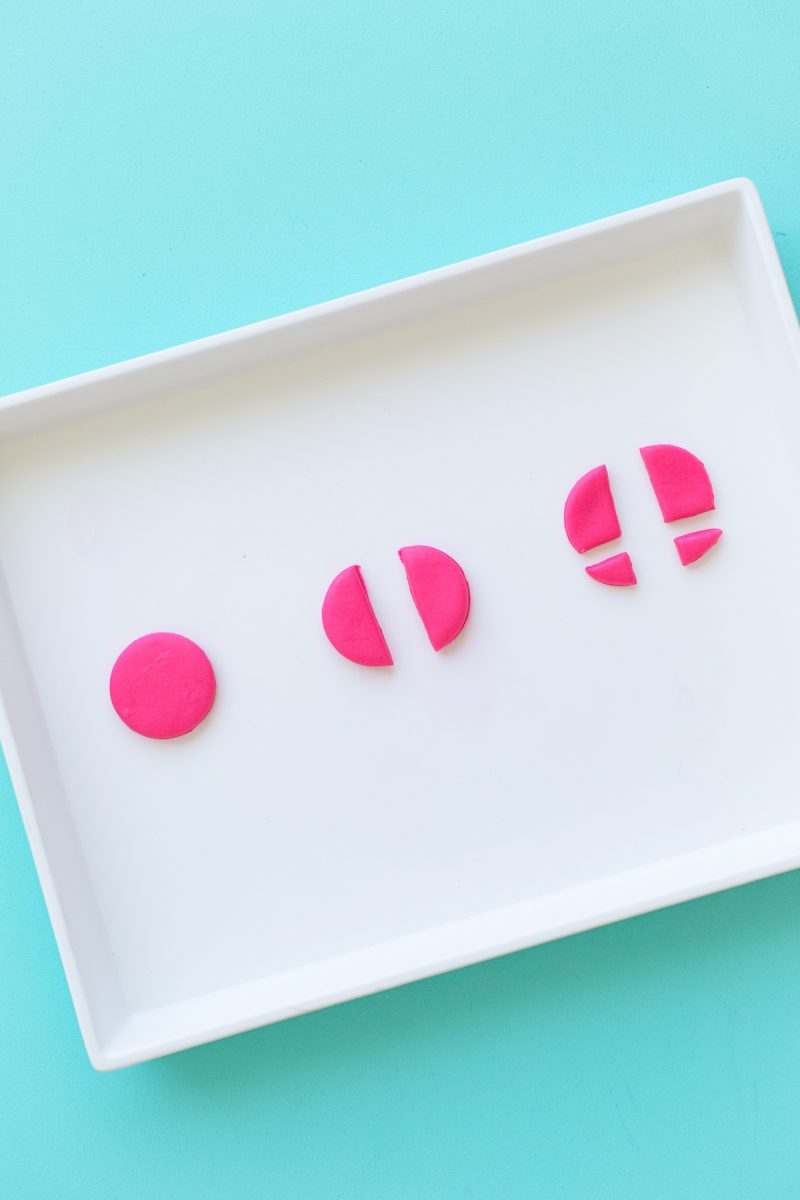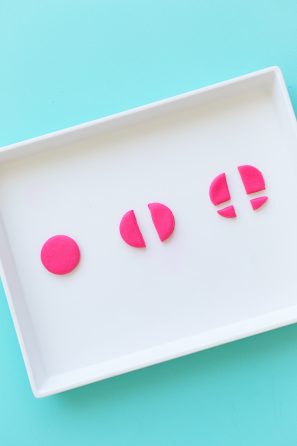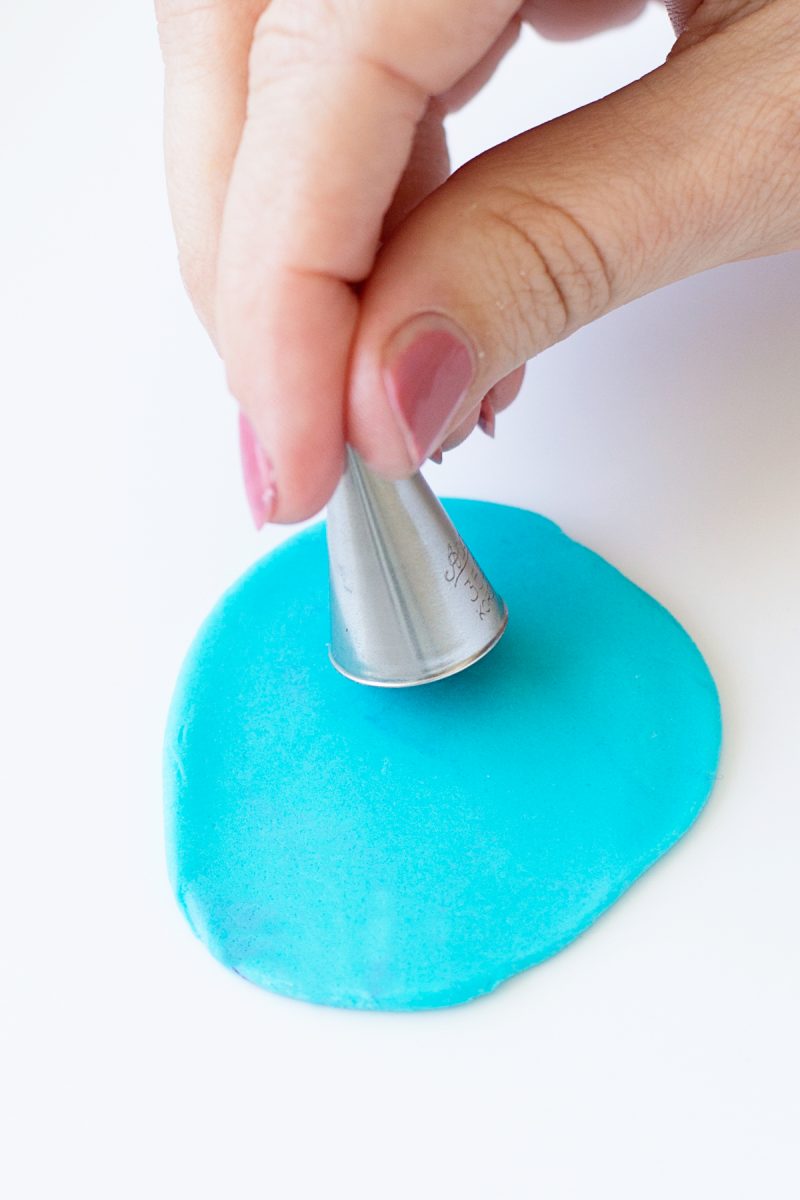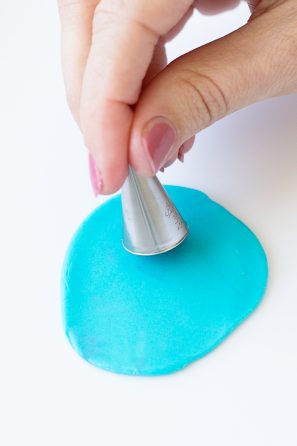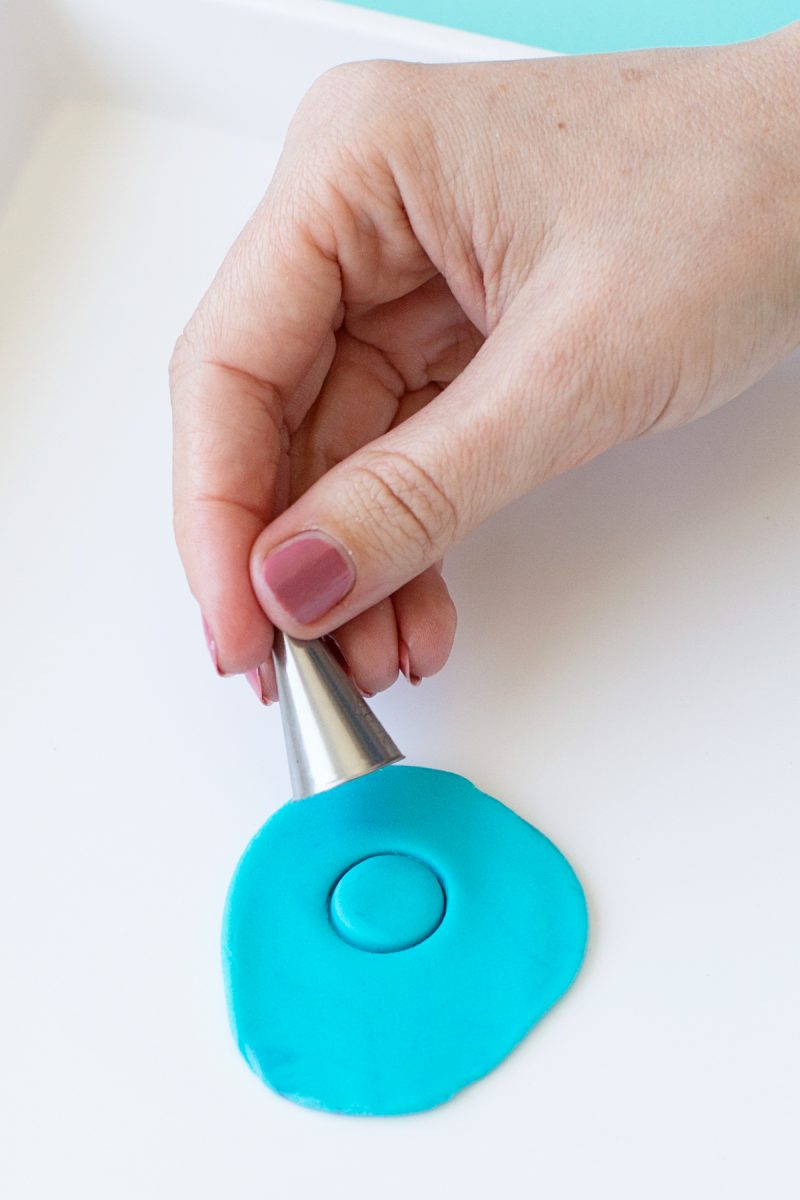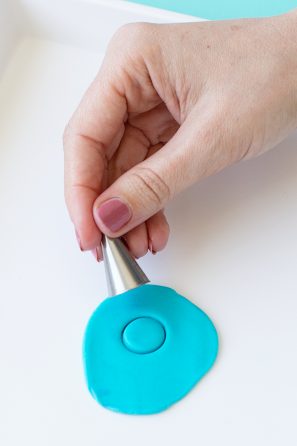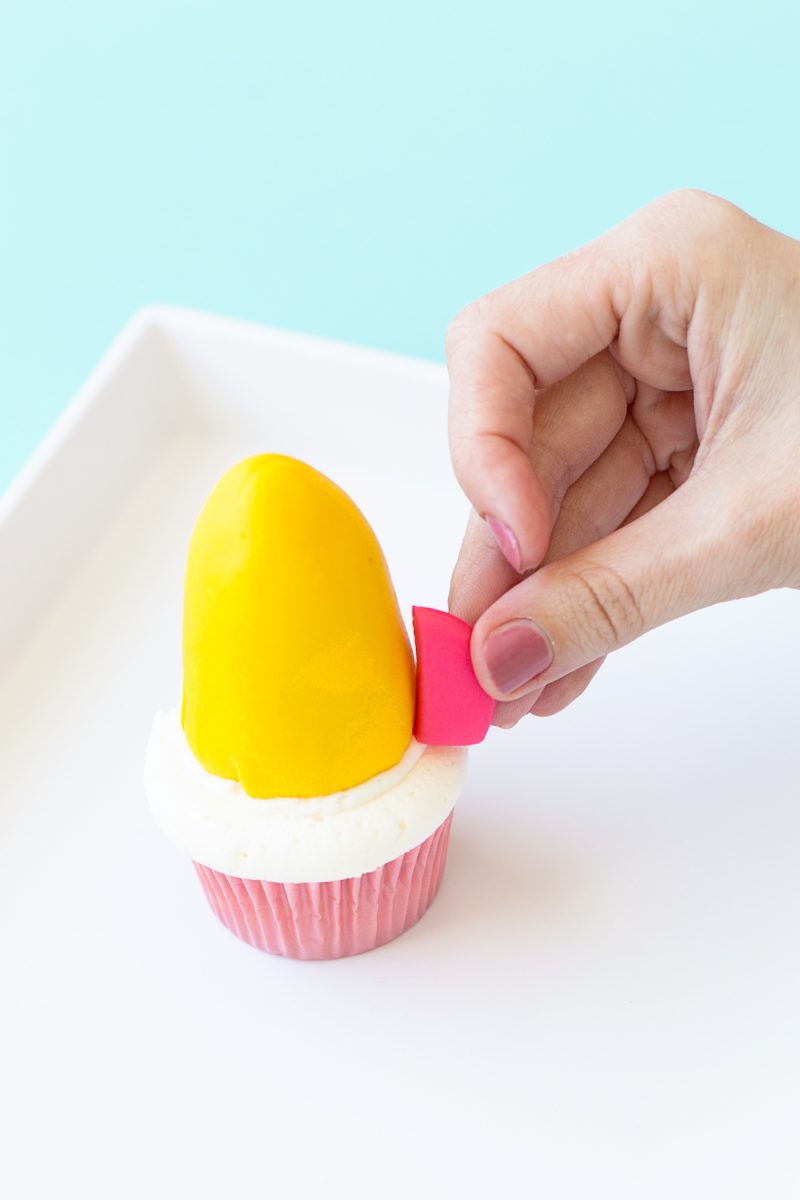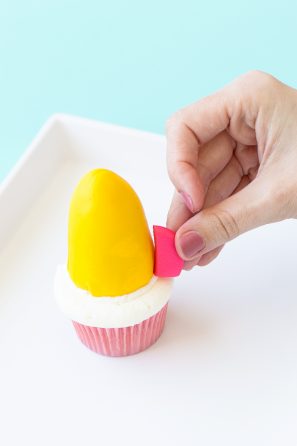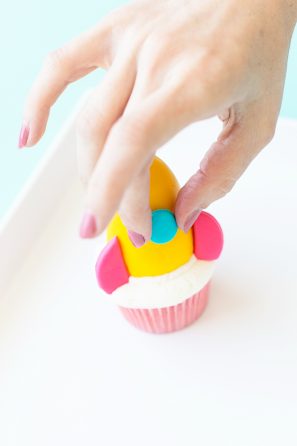 How To Make Rocket Ship Cupcakes
Ingredients
Basic cake pop dough

recipe follows

Cupcakes

any flavor

Buttercream frosting

Fondant in Yellow

Blue + Pink (You could also just frost them if you want!)

Shortening or Corn Starch






For the cake pop dough:

1

box cake mix

baked according to package

1

can frosting
Instructions
Make the cake pop dough. Crumble cooled cake into a large bowl. Stir in about 3/4 of the can of frosting and mix well. One batch of cake pop dough makes enough for around 15 rockets!

Form about 3 rounded tablespoons of cake pop dough into a rounded cone shape. Chill in the fridge till firm, at least 30 minutes.

To cover the rockets, roll out a golf ball sized amount of fondant on a smooth surface coated with a thin layer of shortening or corn starch to about 1/8 inch thick. Gently pick up the fondant and drape it over the chilled rocket cake pop. Gently rub the fondant from the top down to the bottom of the rocket ship to adhere. Trim off any extra fondant and fold under to create a smooth finish around the bottom. You can use two fondant smoothers to shape and smooth the rockets even more.

At this point, frost the cupcakes with buttercream and gently press the rockets on top of each cupcake.

For the rocket ship wings, roll out fondant to 1/8 inch thick and cut out a 1 1/2 inch circle. Cut the circle in half. Then cut off the bottom 1/4 of the circle to create 2 wings. You will need 3 wings per rocket. Cut out a small circle for the window. Attach the wings and windows onto the rockets using a little bit of water to help them stick.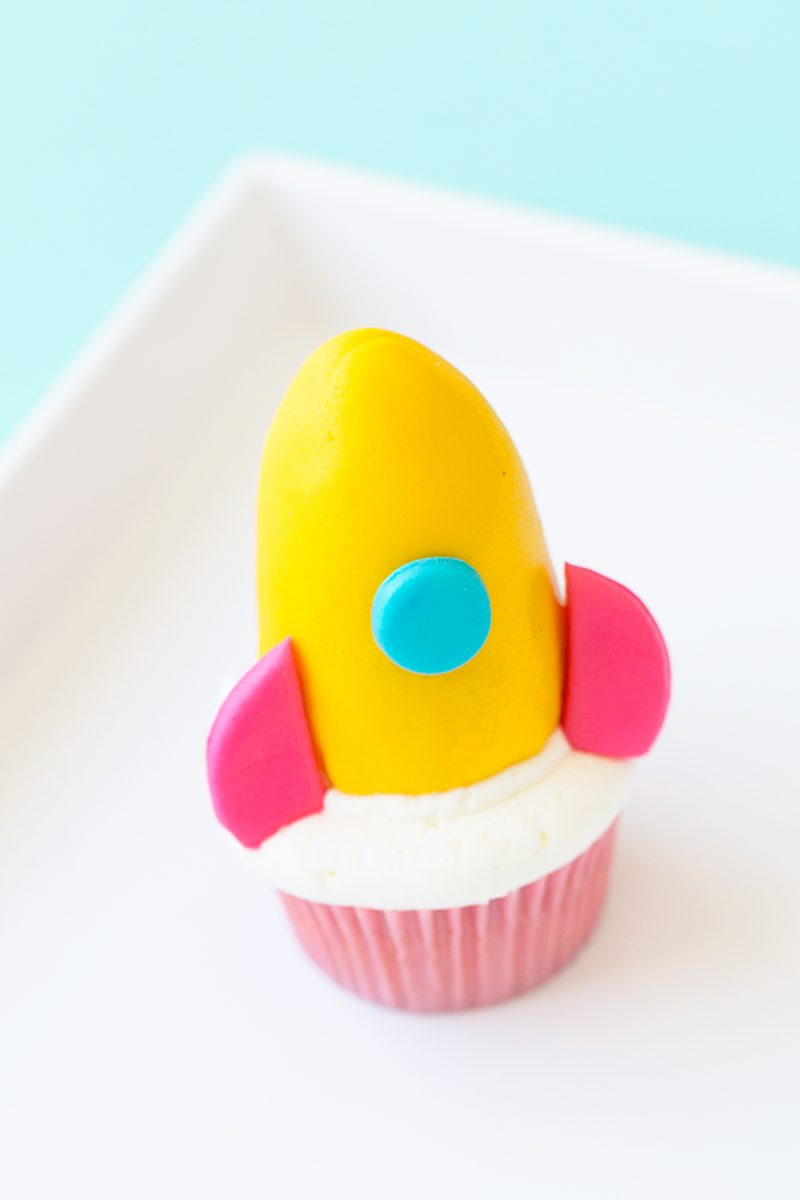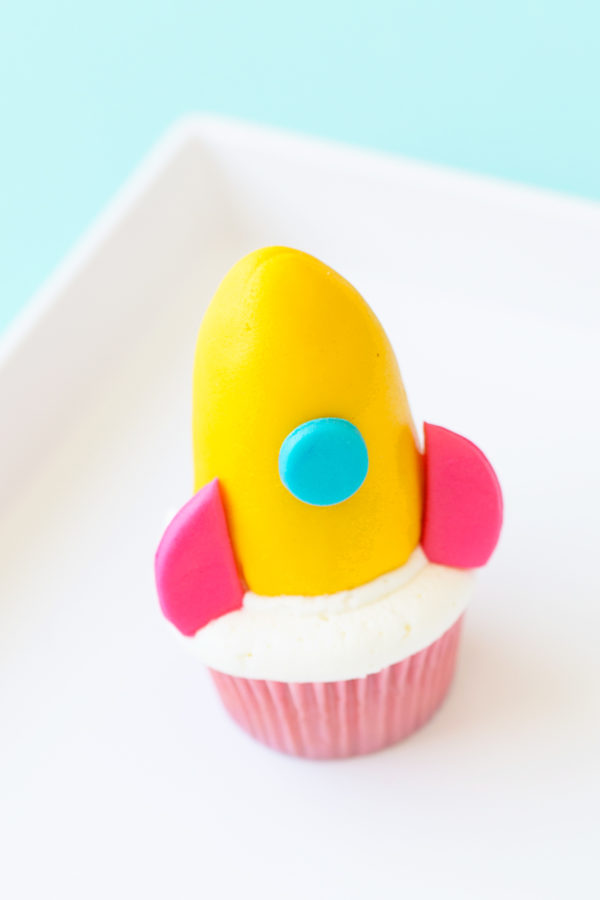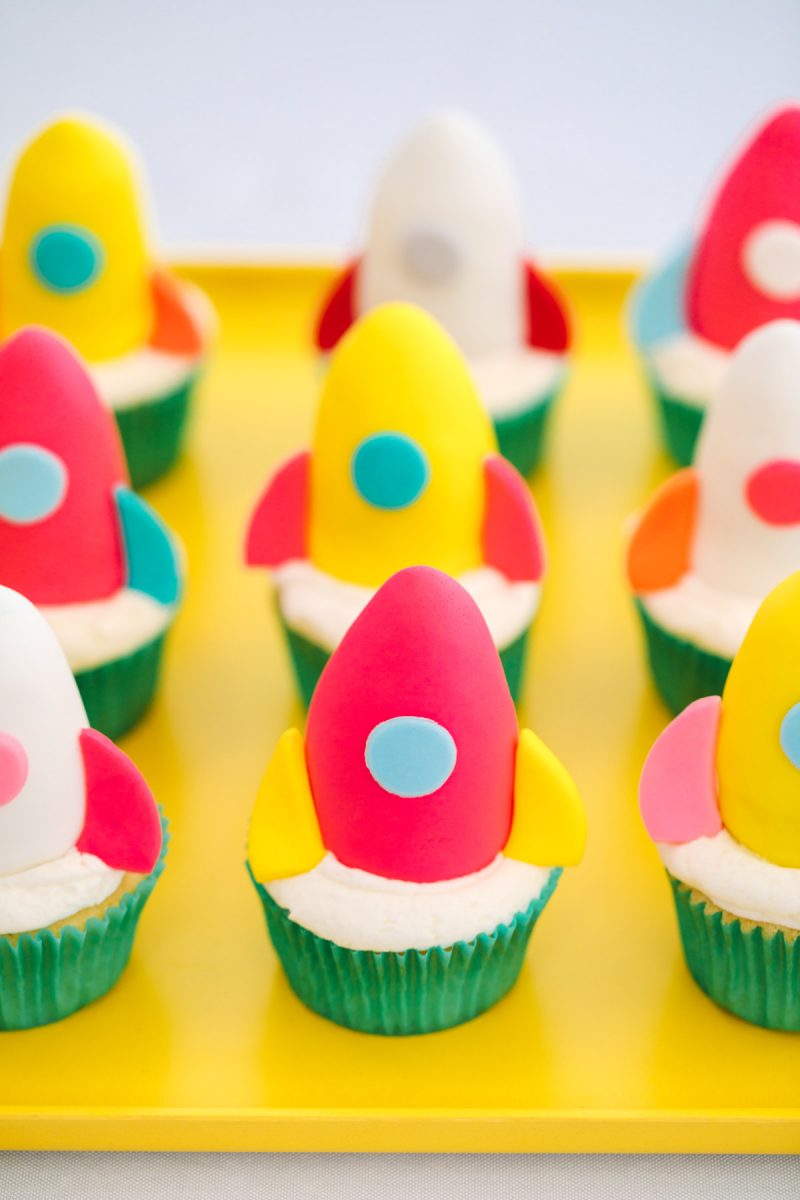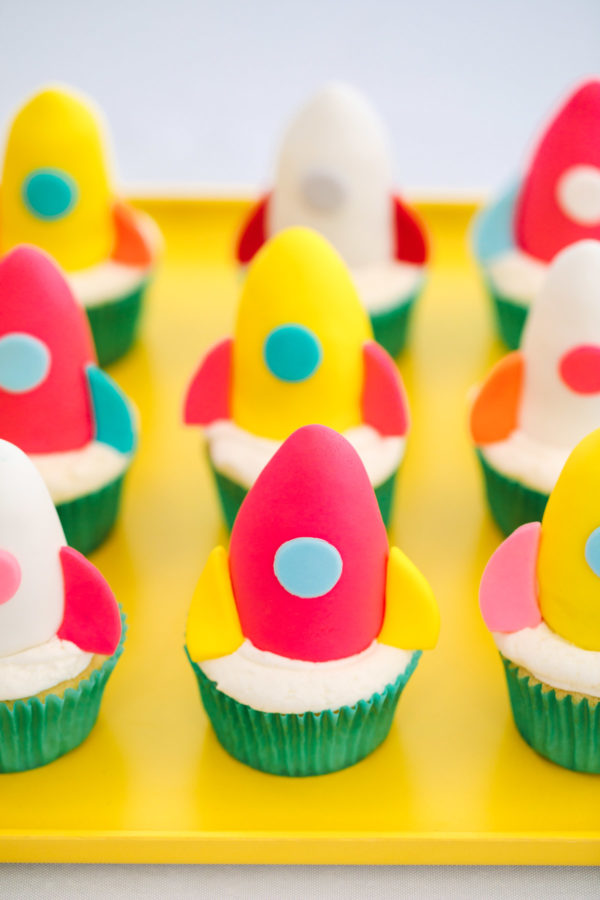 Party Photos by Mary Costa Photography | Step Photos by Jeff Mindell
Recipe by Theresa Rountree
It's always so exciting when something comes to life exactly how you imagined it and that's the case with these!! Theresa nailed them and I just couldn't be more in love!!! If you're throwing any sort of space party, you gotta make 'em.
SaveSaveSaveSaveSaveSave