Buy the above photo as a print here!
At Jeff's old job, Cake Monkey cakes were pretty much a staple for any birthday or event. Of course, he never bothered to bring ME home a slice even though he always tortured me by telling me how good it was. EHMMM! SO! I was pretty darn excited when Cake Monkey opened up the cutest little (pink!!) bakeshop on Beverly last month and we made sure to RUN over there and try everything. I think what I love most about Cake Monkey is their ode to nostalgic treats, like Ho Hos and pop tarts! It's like reliving your childhood except one thousand times better. Here's some snaps from our day but you just GOTTA go try their treats for yourself. Plus, did I mention the building is pink!?!?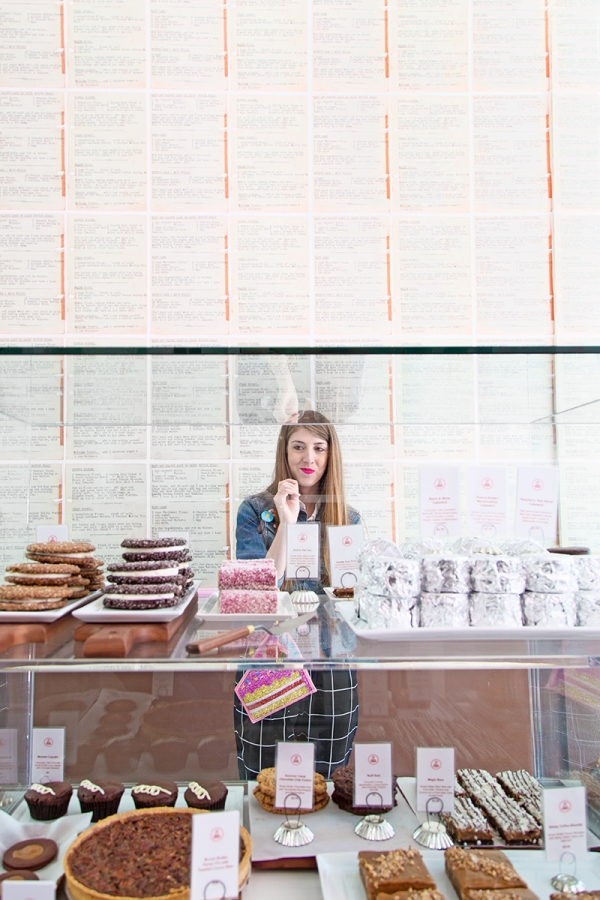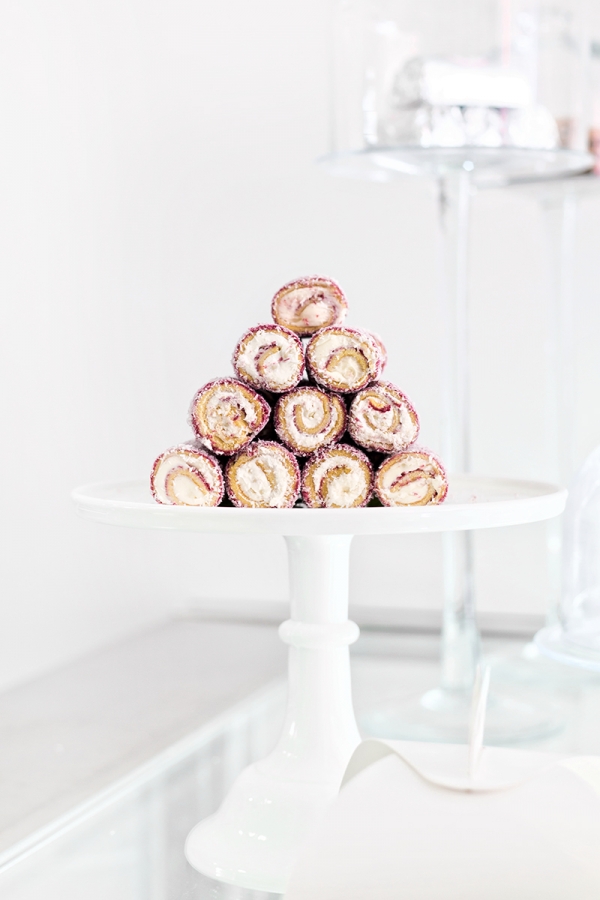 One decor detail that I loved, other than the outside being pink obviously, is that the walls were wallpapered in recipes from the designer's grandmother's cookbook! How cool is that!? The neon sign didn't hurt either.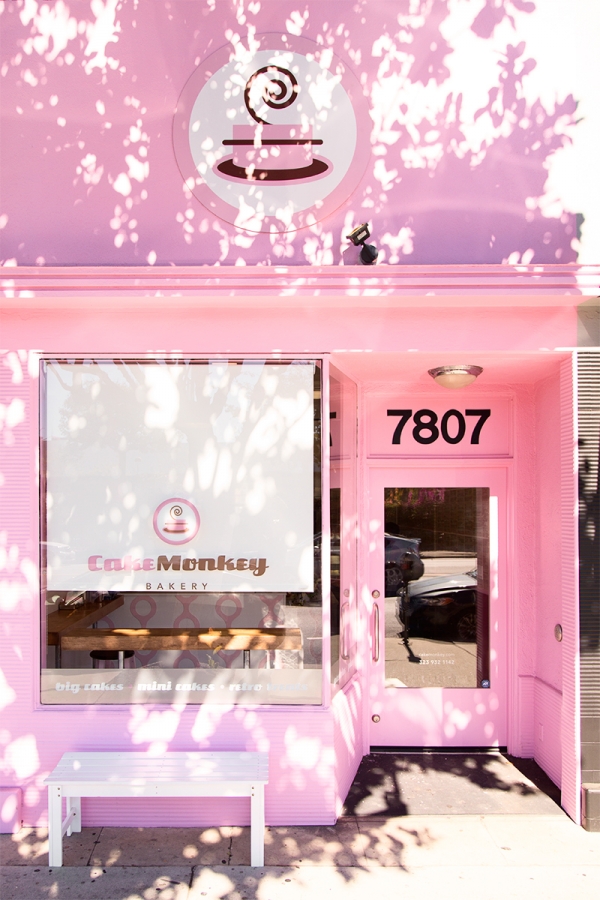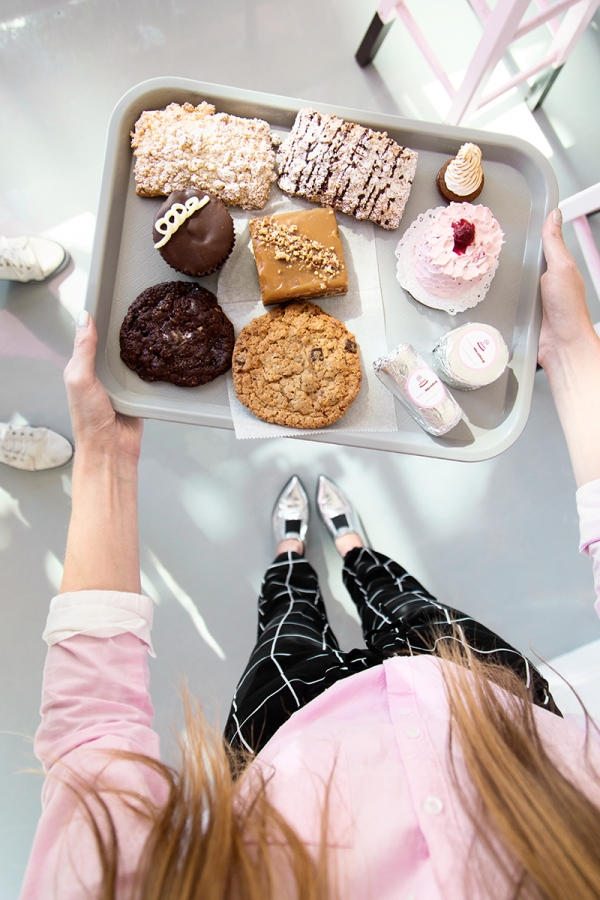 That below right there, that was my fave. It's their version of a ho ho!!! AND IT IS SO GOOD! They've also got inside out s'mores, cakewiches, blondies… the works. Cake Monkey is my ideal bakery. Down-home, nostalgic, yummy treats made even better than the originals.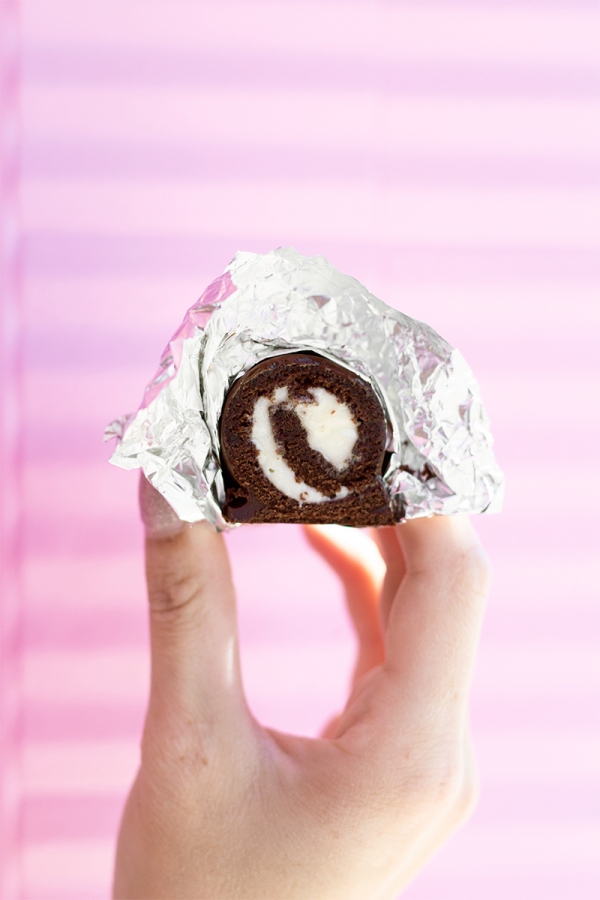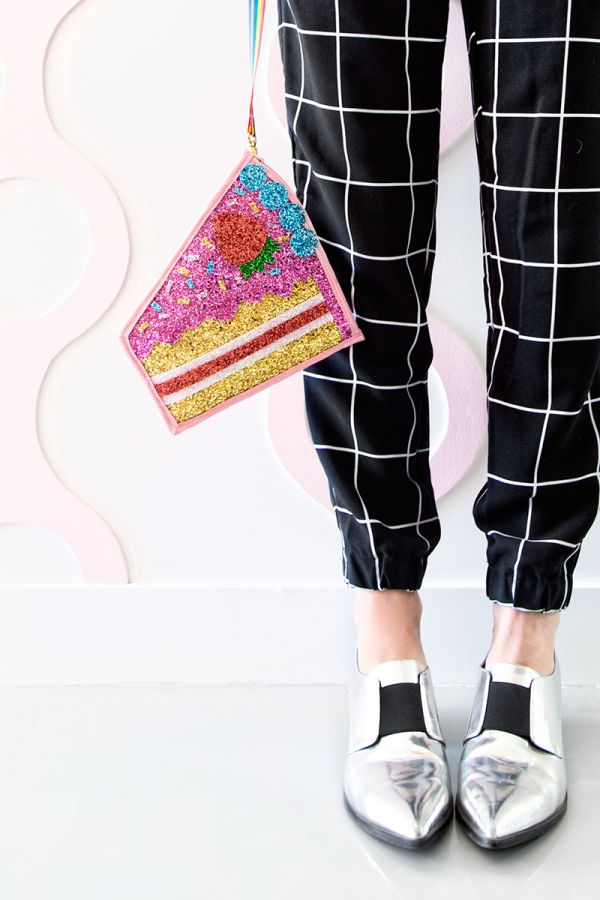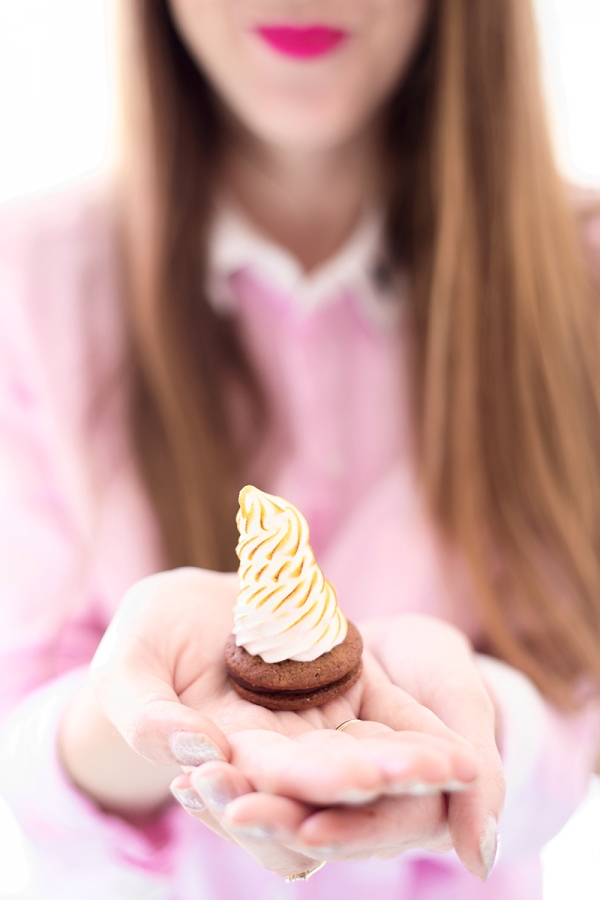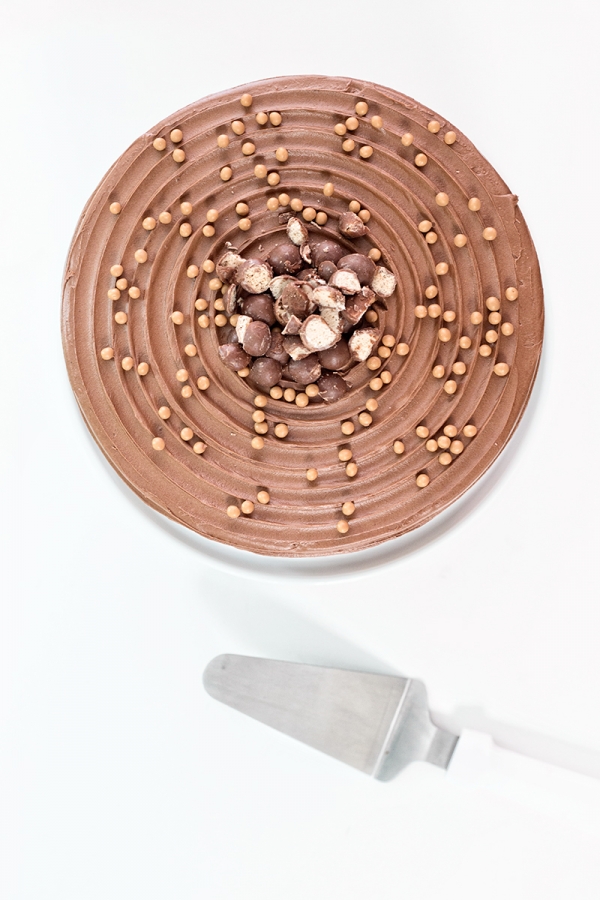 Instead of typical cupcakes, Cake Monkey has mini layer cakes which are SO much better. The perfect cake to icing ratio. I know you know what I'm talking about!!!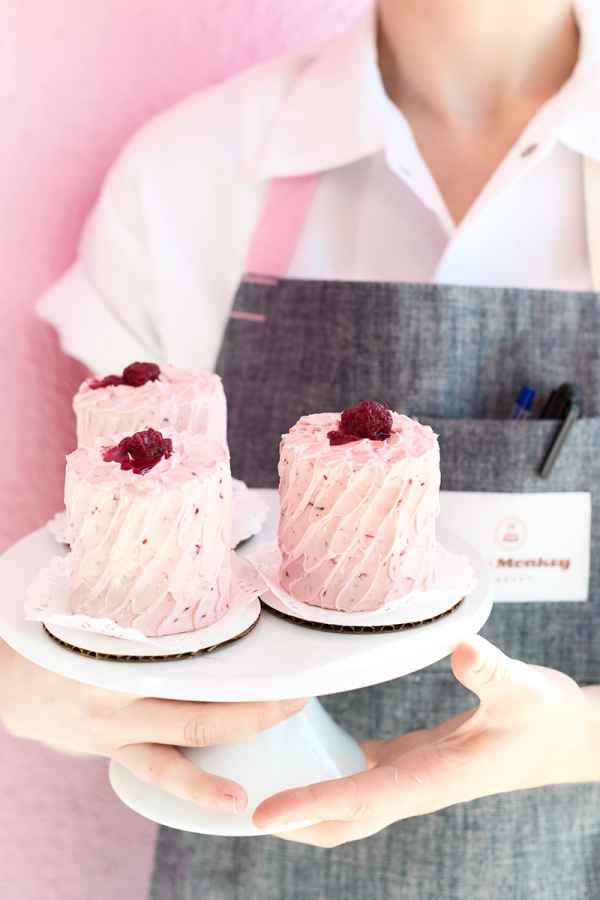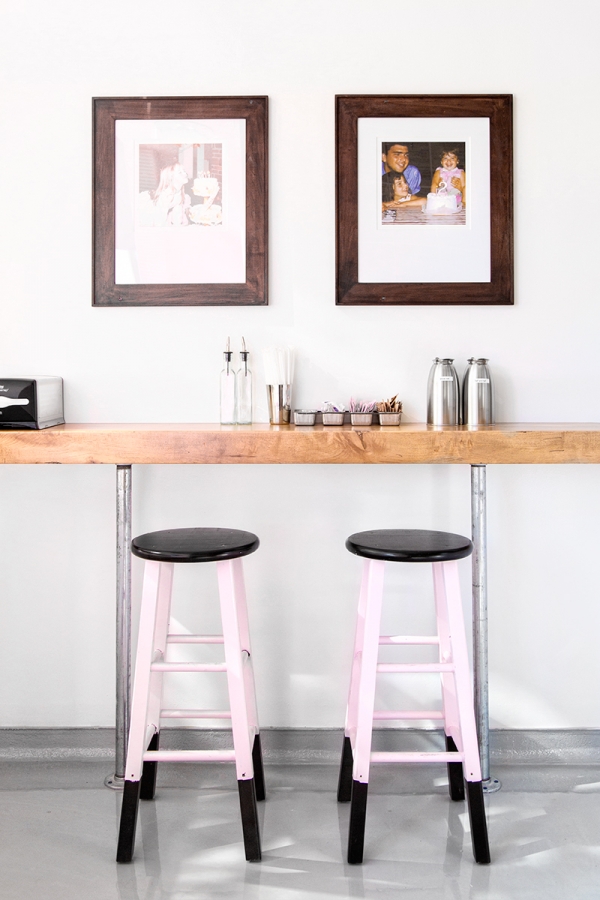 Photos by Jeff Mindell
On Me: Pants | Shoes | Shirt | Cake Clutch
If you're local to LA and looking for good holiday treats to send someone, they do gift boxes of their cakewiches and rolls which would make a GREAT holiday gift for clients or friends. Now go check 'em out!!!
Cake Monkey | 7807 Beverly Blvd., Los Angeles, CA 90036
p.s. Cosmic Brownie Pop Tarts!