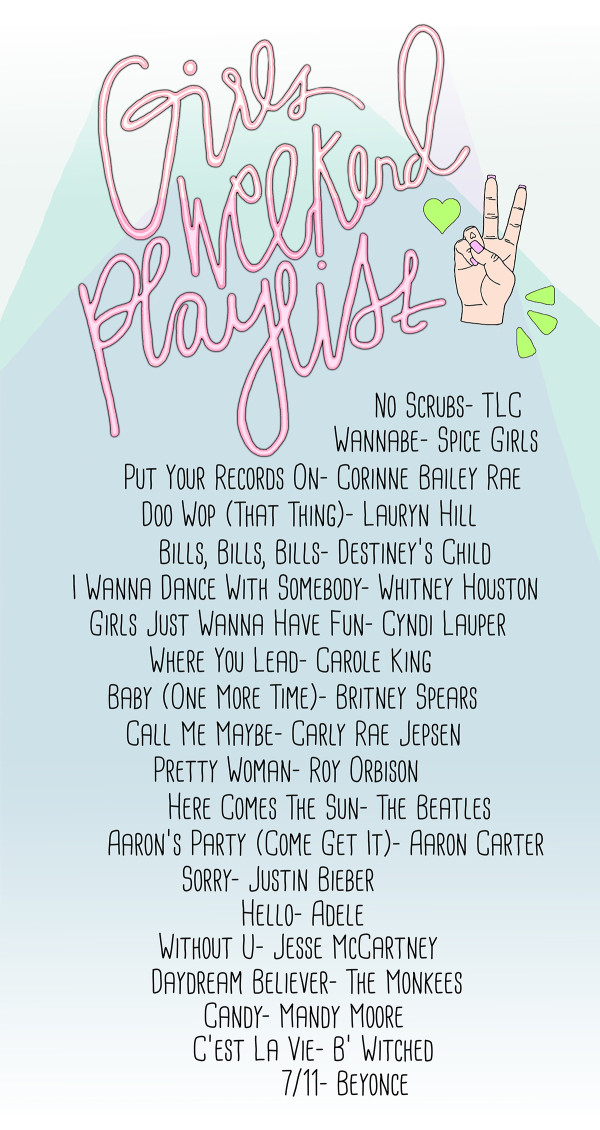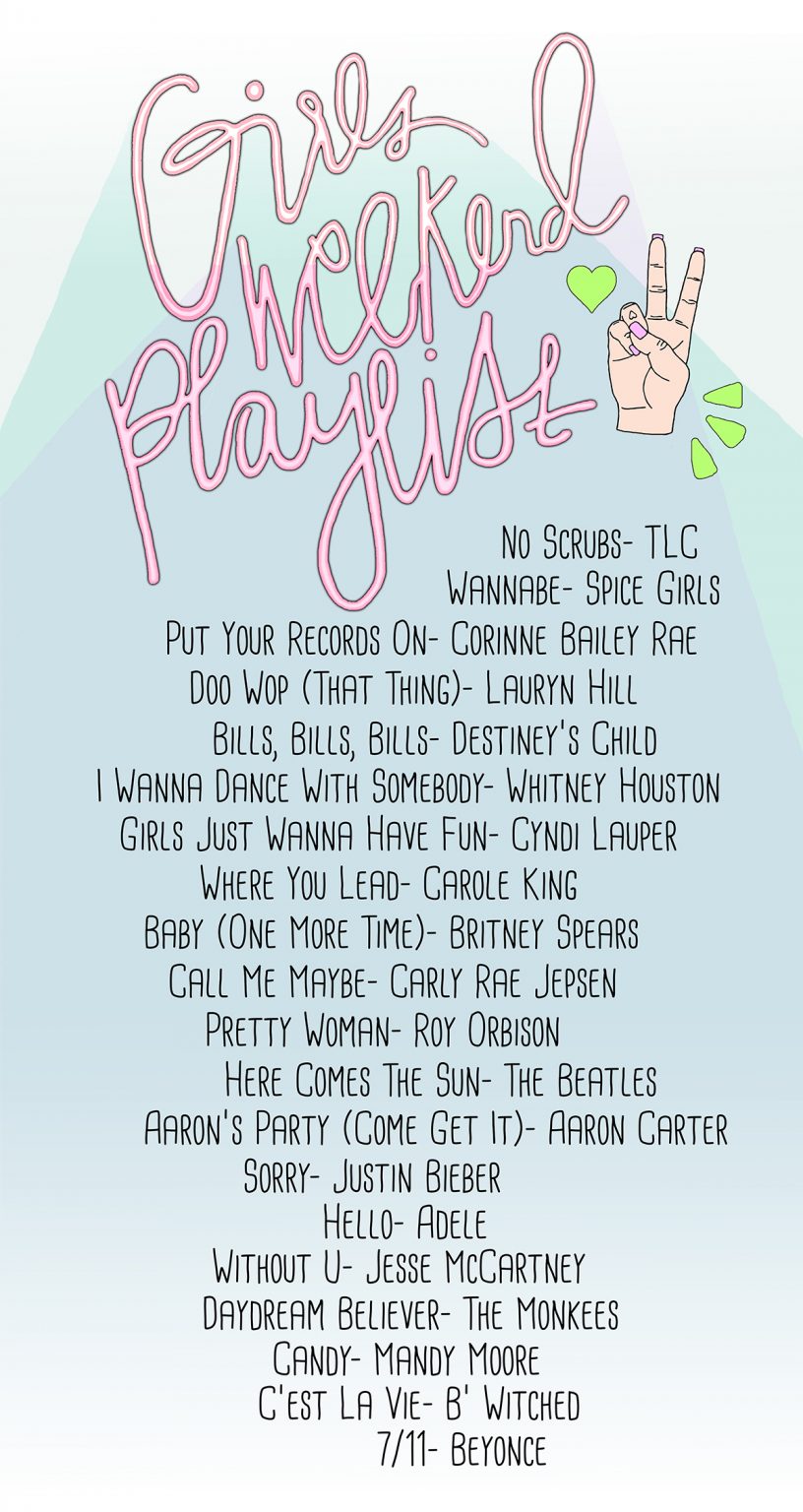 Graphics by Katie Mamie
Trying something new today!!! I feel like we all bond over the ridiculous music that's always blaring in my snapchat/Instagram videos, and I thought it was finally time to make some playlists! I know there's a lot of them out there, but my "taste" (term used loosely) in music is very much "The best of the 2000s meets Mo-town meets top 40s pop" and I KNOW I AM NOT ALONE!
So we're going to be sharing playlists for the various activities, get-togethers and parties you and your gal pals might be needing some tunes for! Since I'm headed out on a girl's weekend on Friday with my college roomies, I thought this Girl's Weekend Playlist was the perfect way to kick things off!
Click here to listen to our Girl's Weekend Playlist!
If you have any fun occasions coming up that you need playlists for, let us know below! We had a blast putting this together.