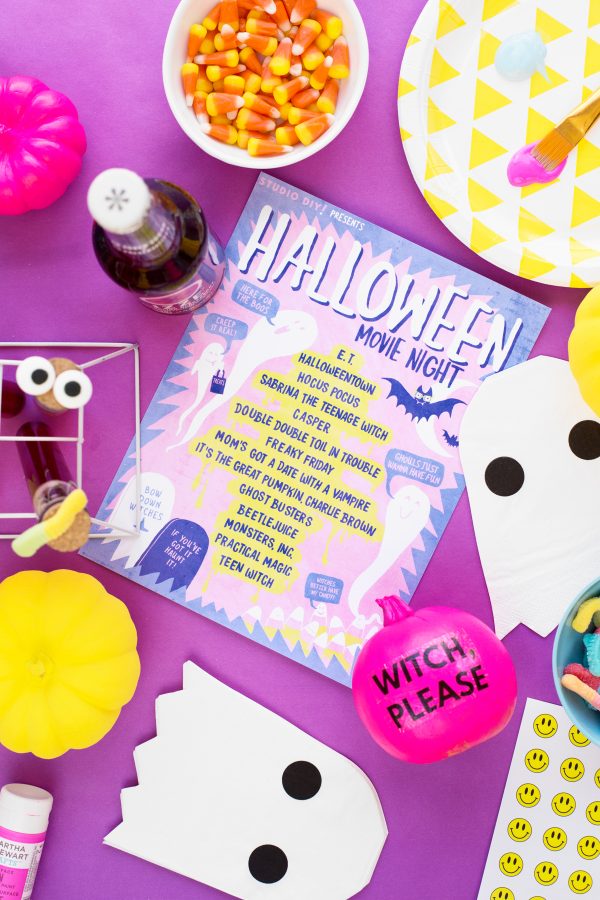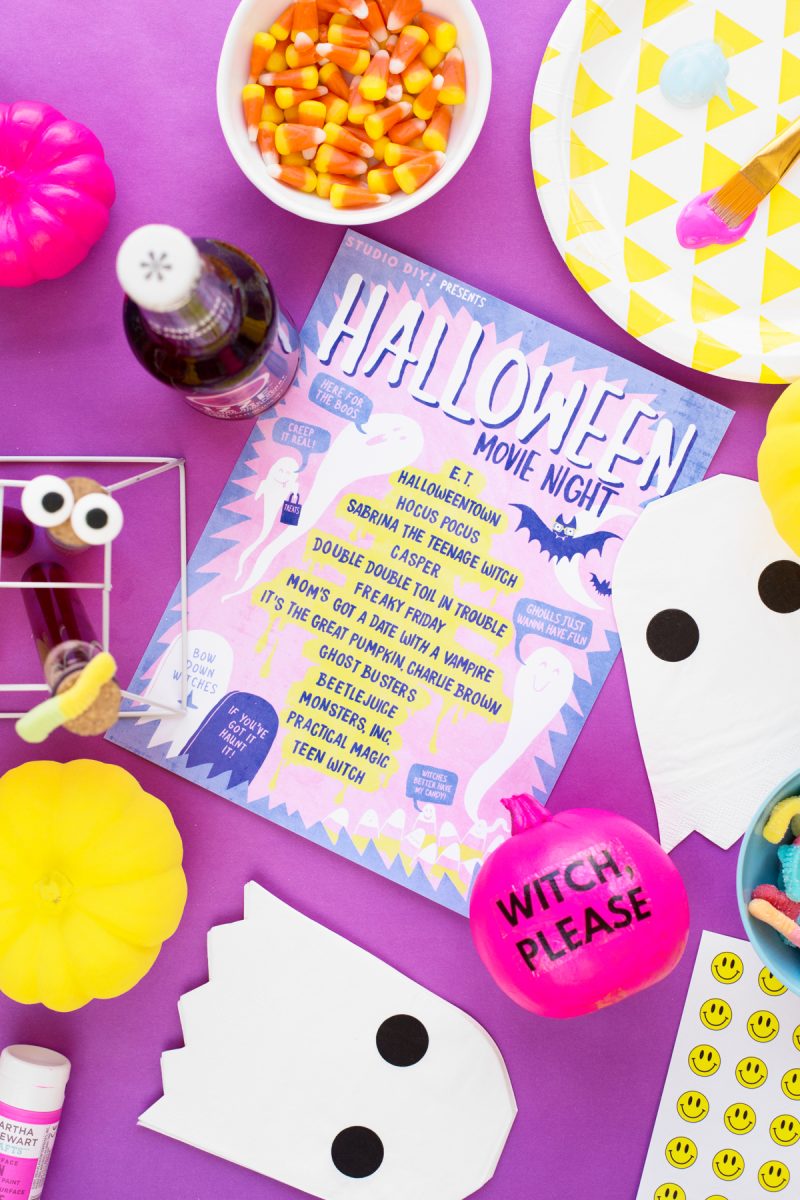 As we roll in to the final week before Halloween, is anyone out there gathering together their gal pals for a little bash!? We teamed up with IZZE to share some tips and ideas for a pre-Halloween party that's more laid back then your average costume party… a pumpkin decorating and movie watching party!
We've got some Halloween candy chocolate bars + treats, a printable playlist of our favorite (not scary!) Halloween movies and a few ideas for decorating those pumpkins, too! Ready!?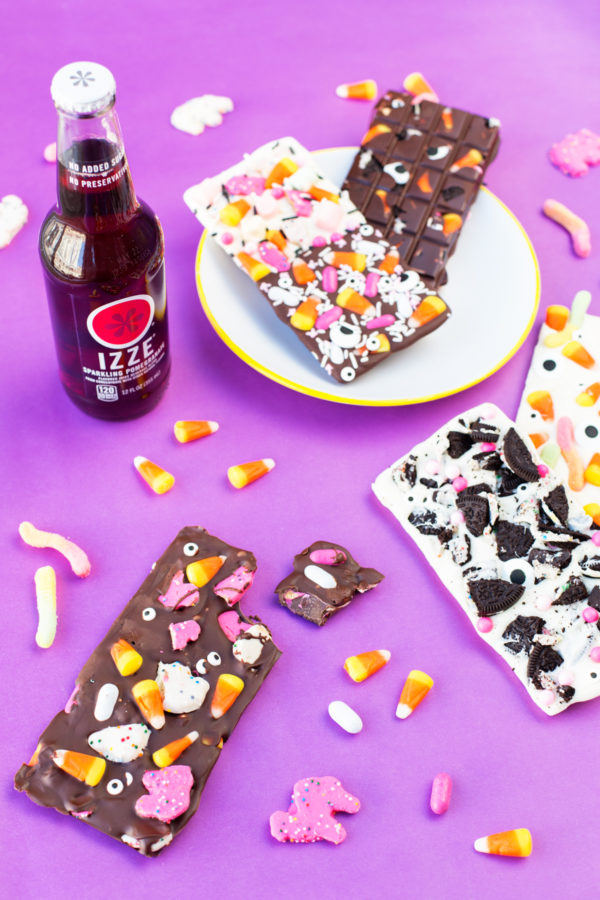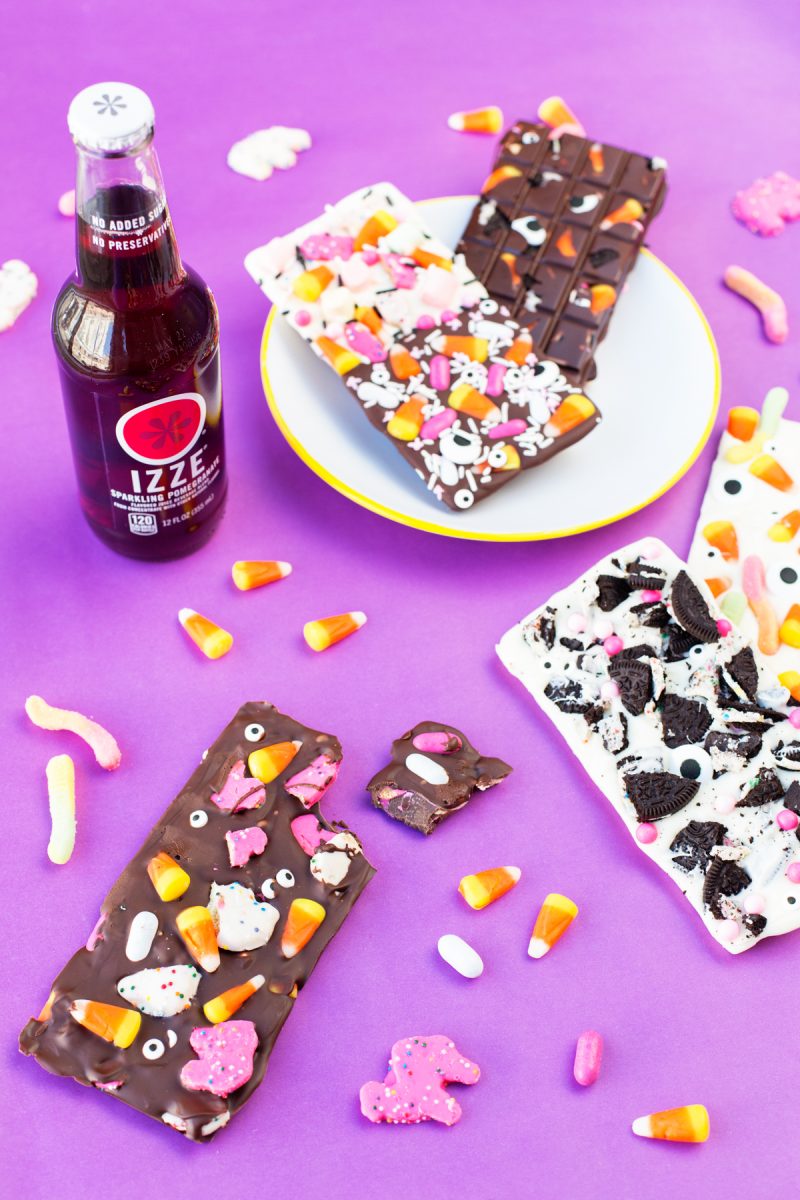 The Sweets: Halloween Candy Chocolate Bars
Let's start with the treats! I know that we all secretly just want to eat the Halloween candy of our childhood… but how about making a "grown up" version and turning them in to fancy chocolate bars!? To do this, gather up your favorite candies or sprinkles (we also love those candy eye balls!) and either white chocolate or dark chocolate baking chocolate.
Melt the chocolate, stirring at 30 second intervals. Pour the chocolate into break-apart molds and place the candies in afterwards. You could also place some eyeballs in before you pour the chocolate to have them peeking out the front of the bar! Let set for a few hours and remove from molds. You could make a bar for each guest as a favor, or just a bunch for everyone to share and snack on.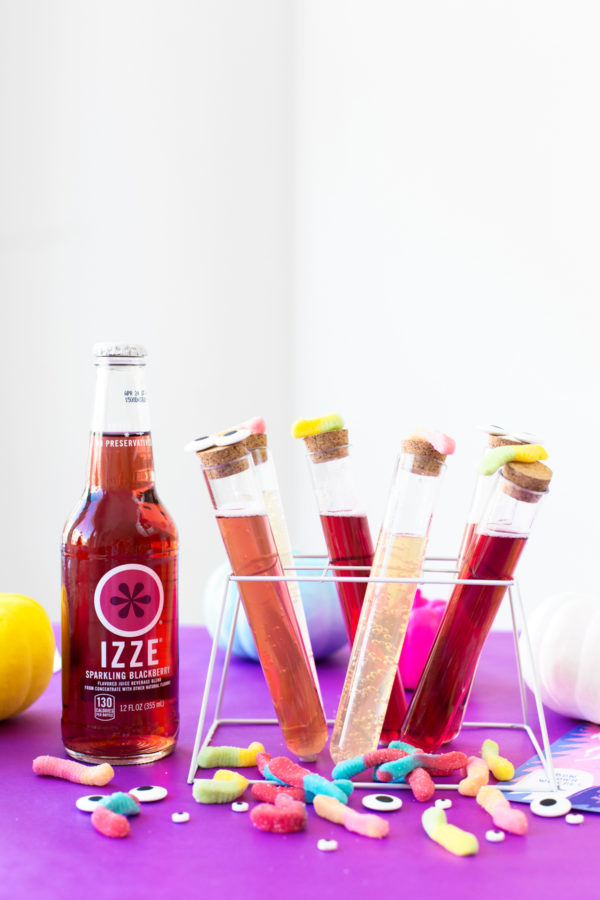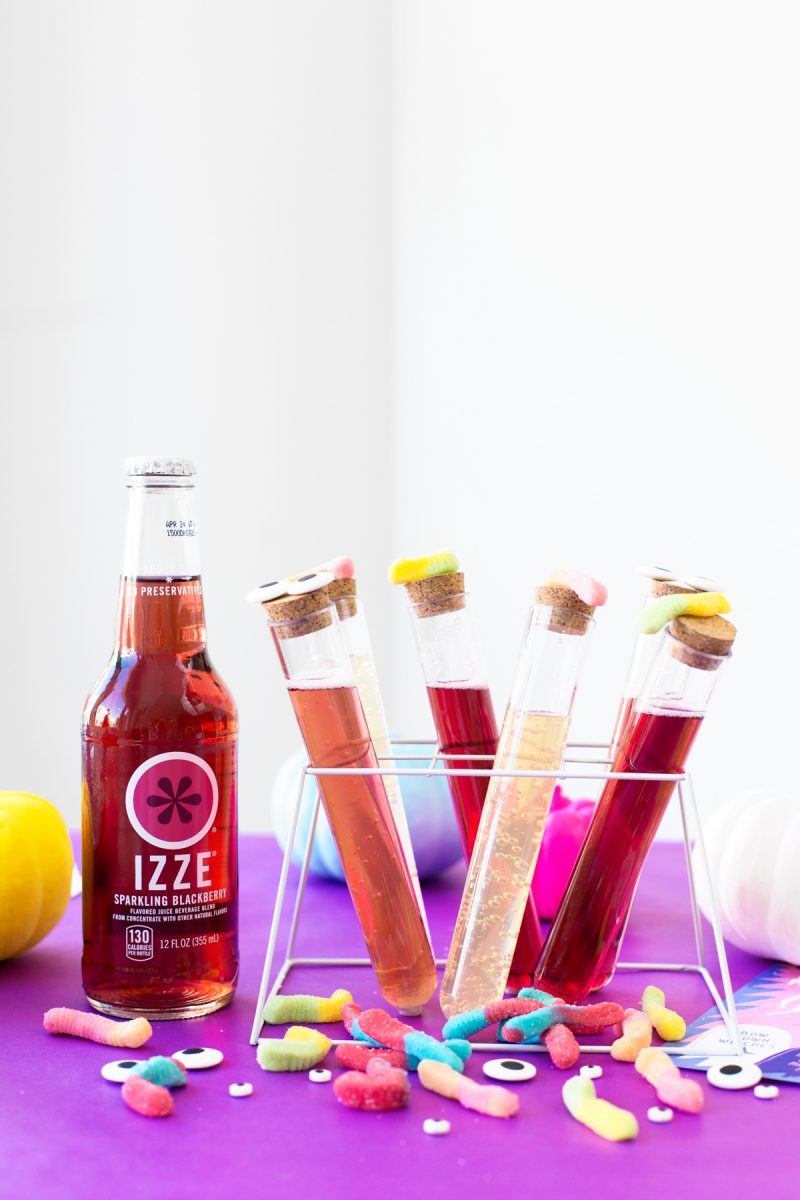 The Sips: Test Tube Drinks
To go with our sweets, we tried some new to us IZZE Sparkling Juice flavors for this bash and mighttttt have a new fave! Jeff's has long been the Blackberry, but we'd never tried the Pomegranate or Peach! And I think that Pomegranate one might be a new household fave. You gotta try it. We poured some into little test tubes to make fun IZZE shots to go with the Halloween theme. You could spike 'em too! Heyyyyyy!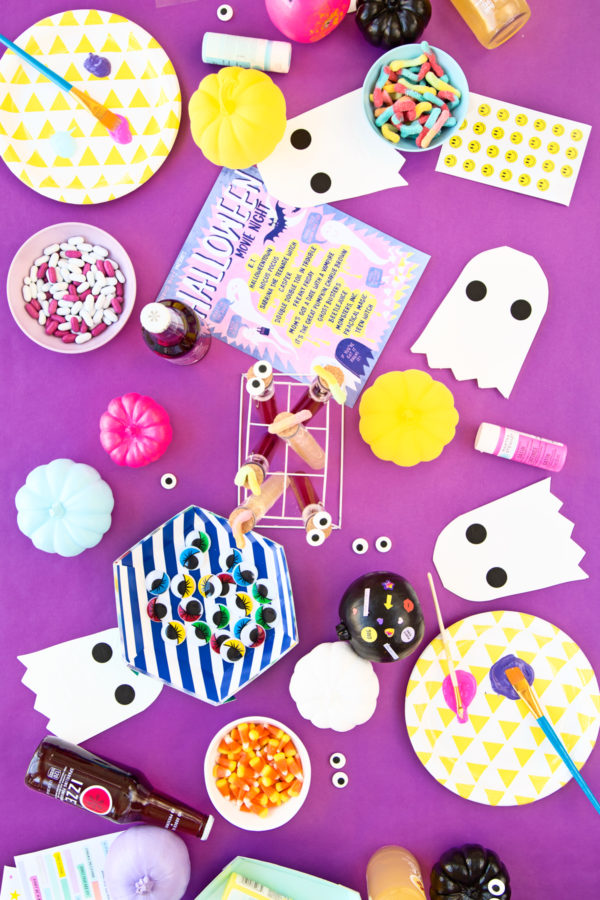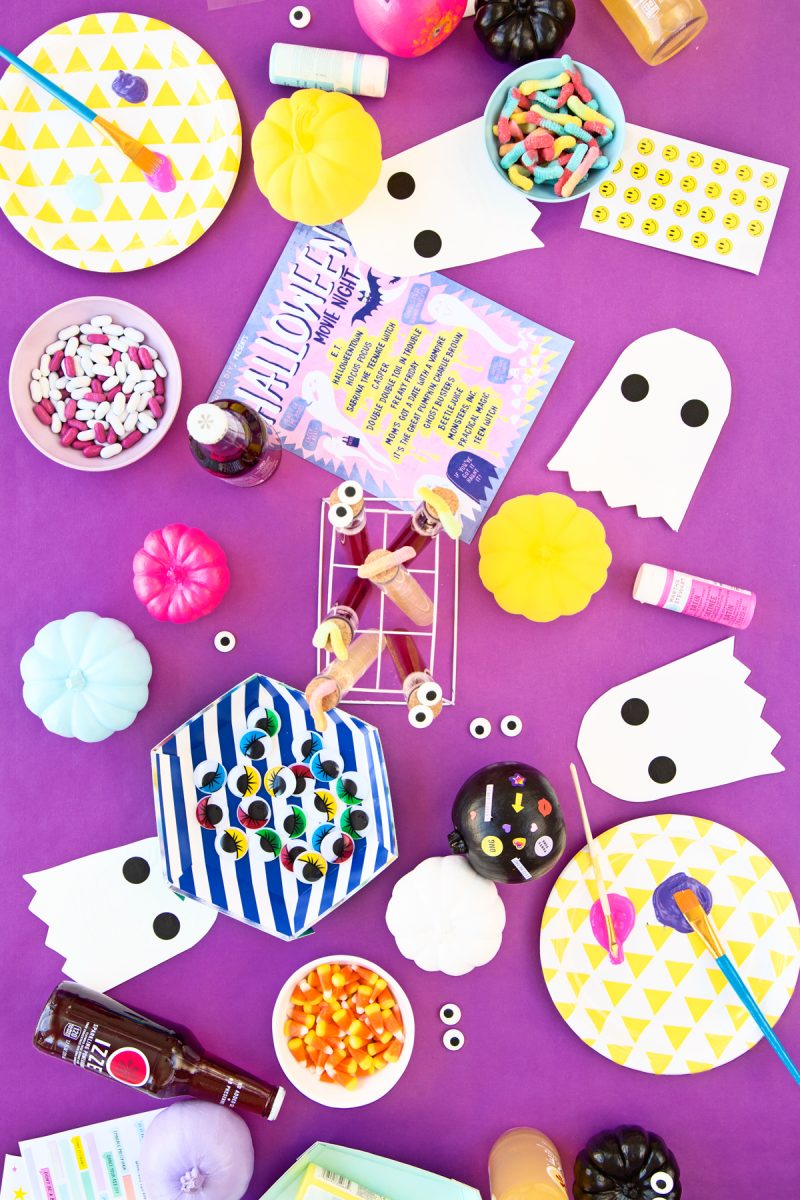 The Craft: Pumpkin Decorating!
Set up a pumpkin crafting table and provide a variety of white and orange pumpkins for people to decorate. For decorations, we went with paint, stickers, goggly eyes and tattoos. You can print some of our fave pun-kin tattoos here!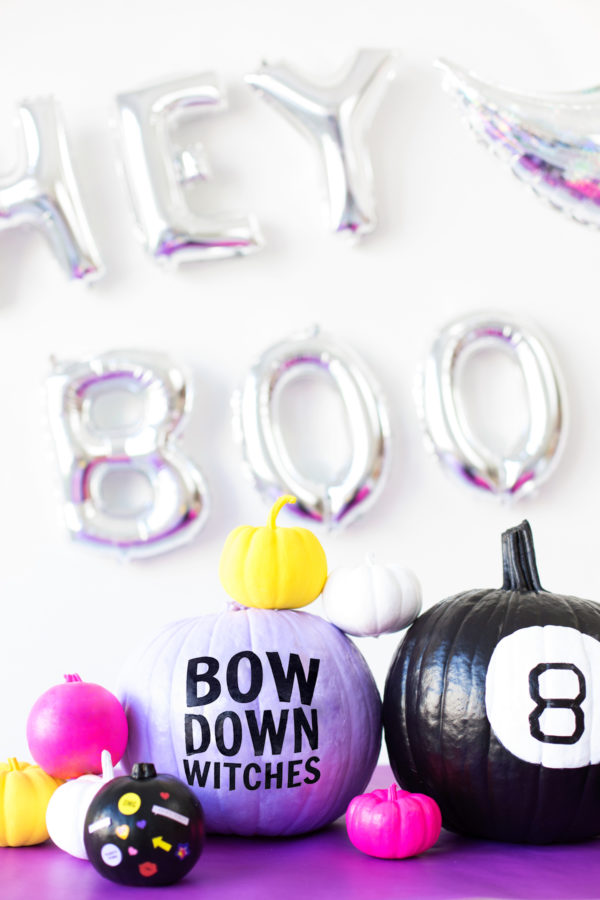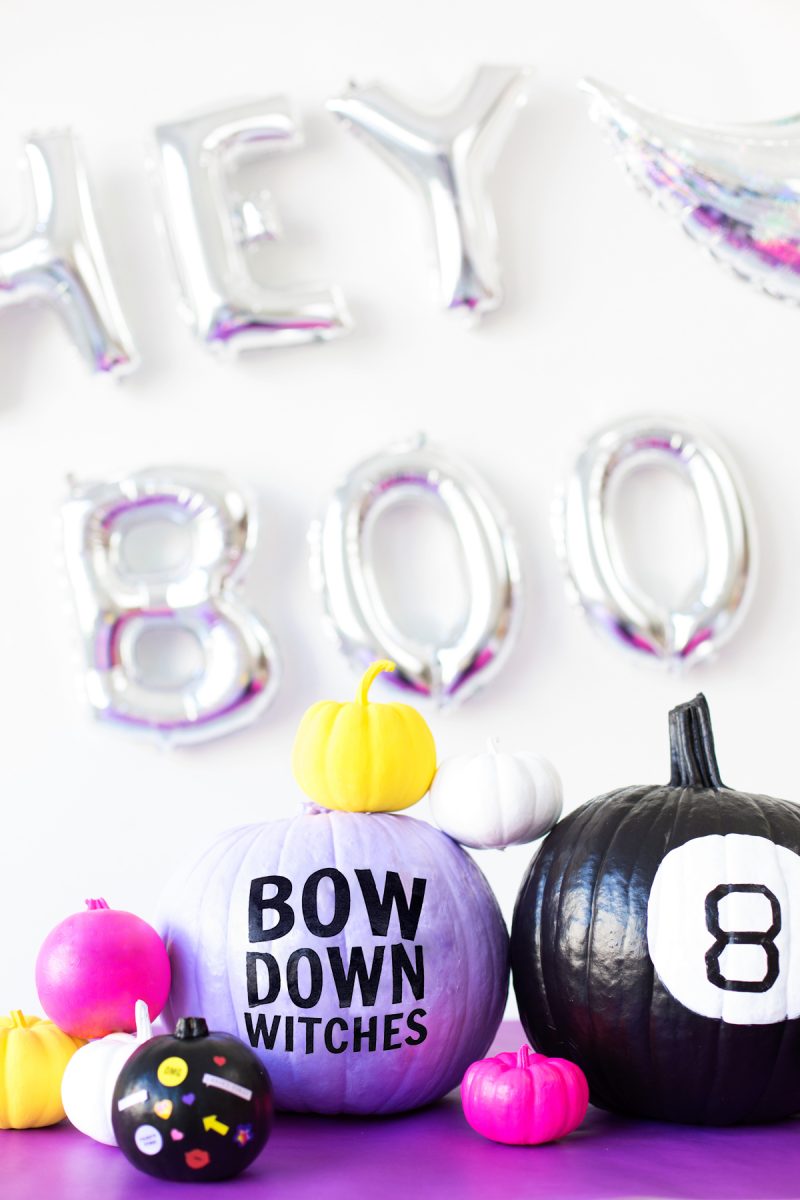 The Entertainment: Everyone's Favorite Halloween Movies!
Last, print out our Halloween movie playlist and pick out your faves to show while you decorate! You could also send it out before hand and let everyone vote. Eeep! Love that idea.
Click HERE to download the free printable movie poster!
The poster can be printed as large as 18″x24″. We recommend printing it as a colored engineer print at your local office supply shop as the most affordable option!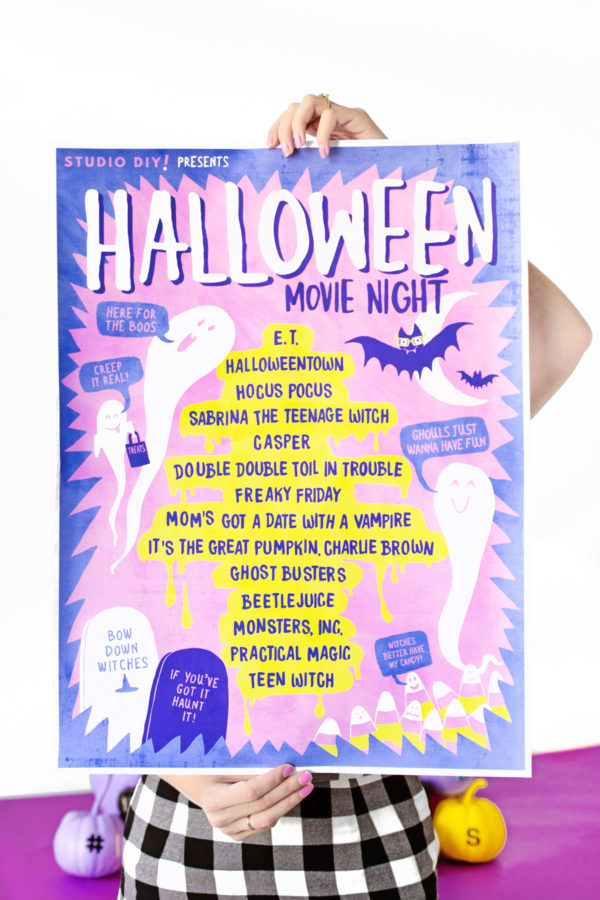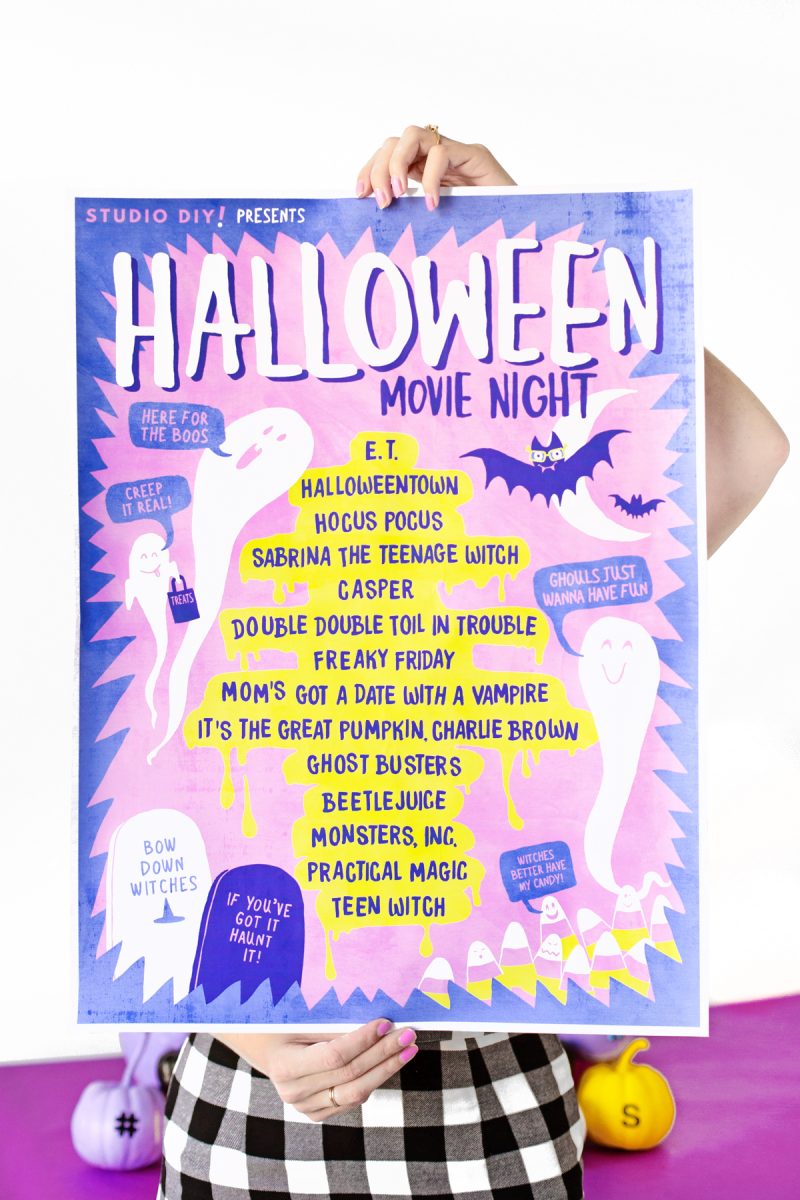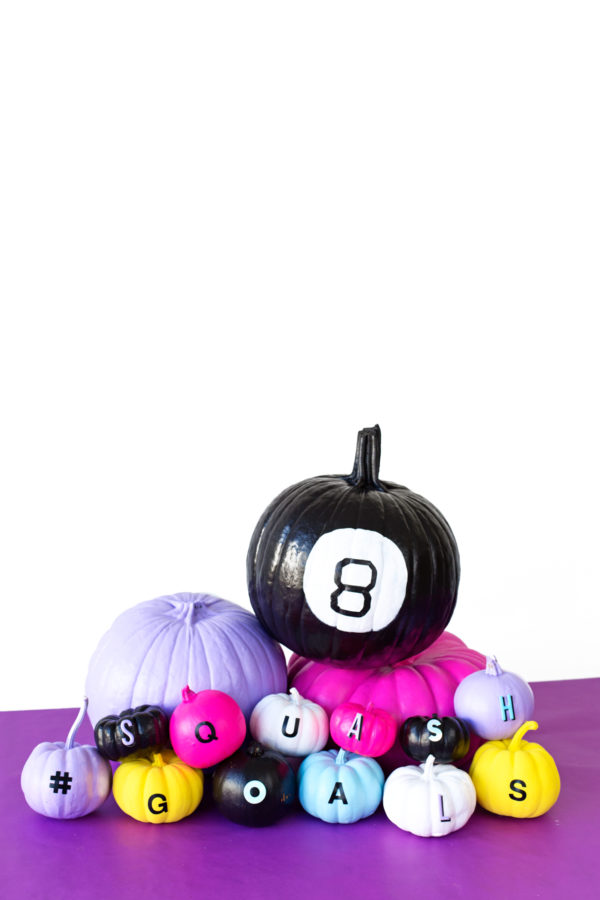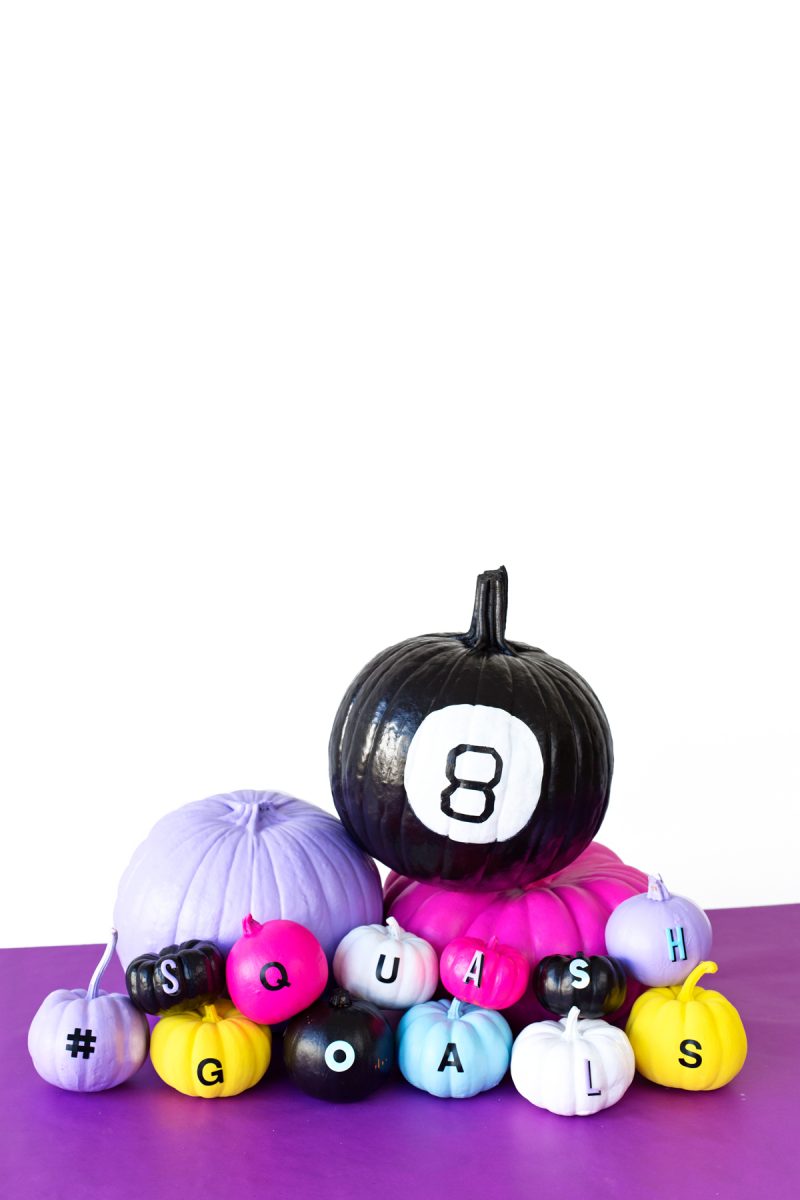 Photos by Jeff Mindell | Movie Playlist Designed by Katy Jones
So what do we think!? Who's throwing a pumpkin' painting party!? Since Halloween is a Monday this year, it would be a fun way to celebrate over the weekend, too!
This post was created in partnership with IZZE. All content and opinions are that of my own! Thank you for supporting the sponsors that keep the Studio DIY party going! Read more about my editorial policies here.