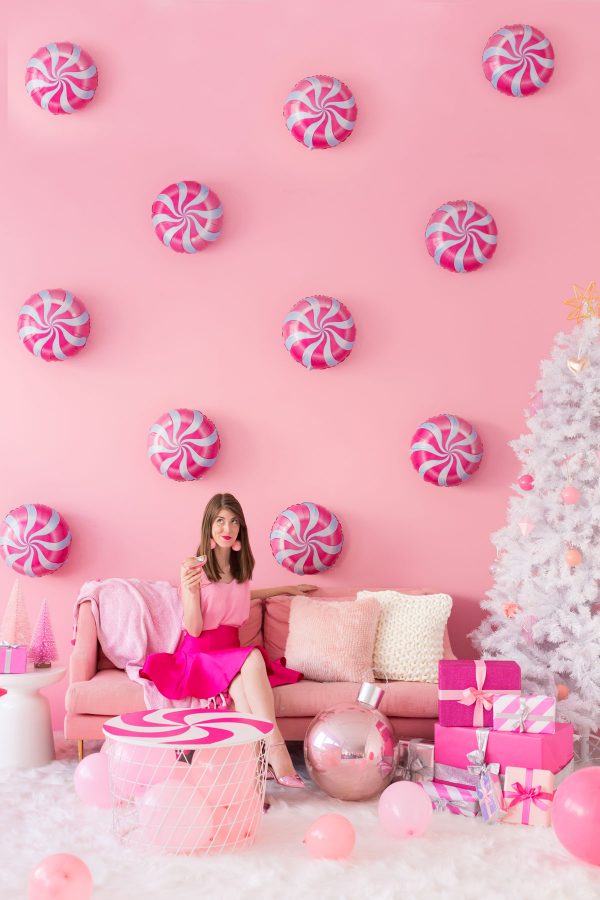 I'm going to actually explode with my excitement for the holiday season this year. It's Arlo's first Christmas AND it's our first year selling holiday balloons!!!!!!!! And they're here! And they're ready for you! And OMG I can't wait to see all your holiday parties. EEEEEEEEE!!!!
We've got a REALLY fun selection of Christmas-specific balloons, holiday phrases, and some new shiny orbs that are just all around FESTIVE! Plus, we've put together a HOLOGRAPHIC "2018" balloon pack. I mean, if you don't have this at your NYE party… did it even happen? Haha! Kidding, but seriously they're so gorgeous and sparkly. Lemme break down some of my faves for you guys.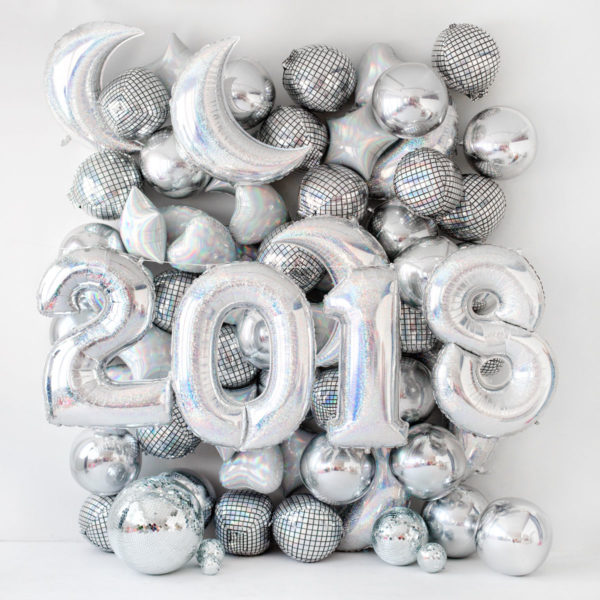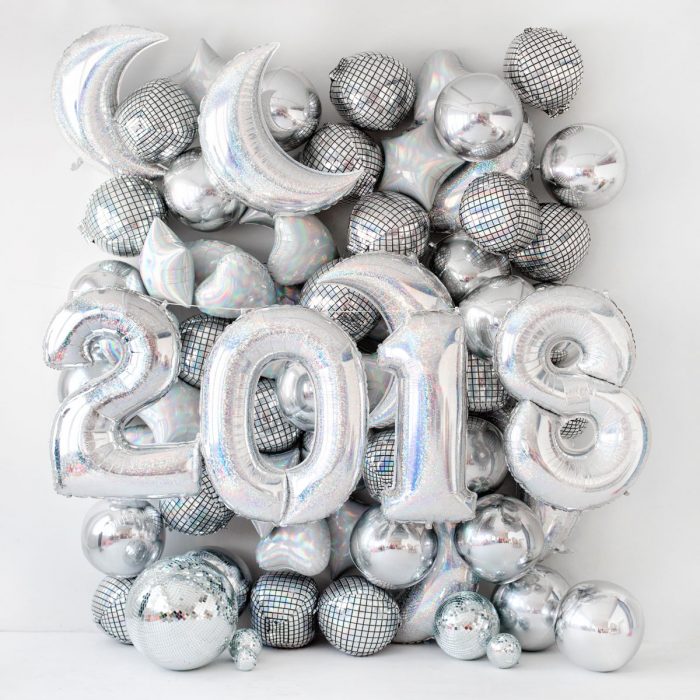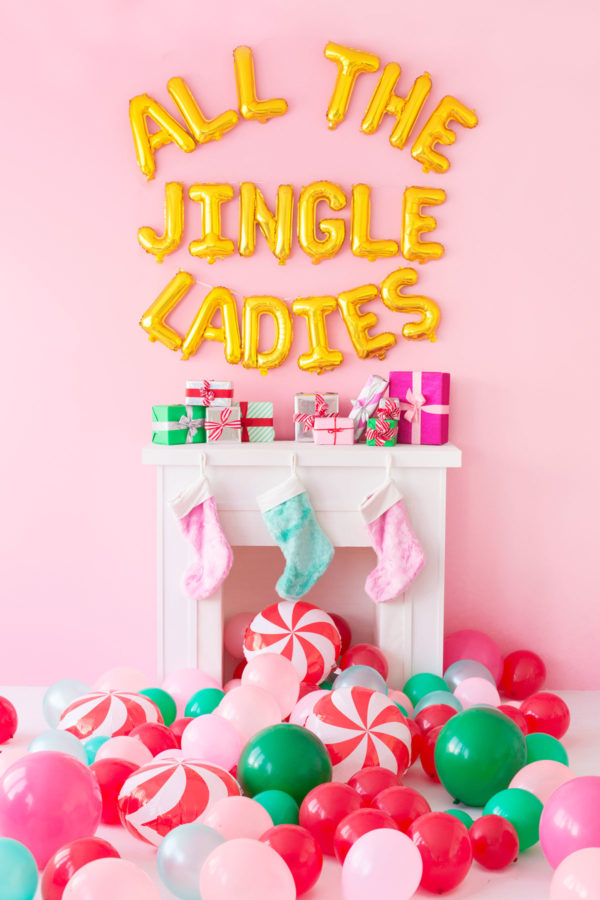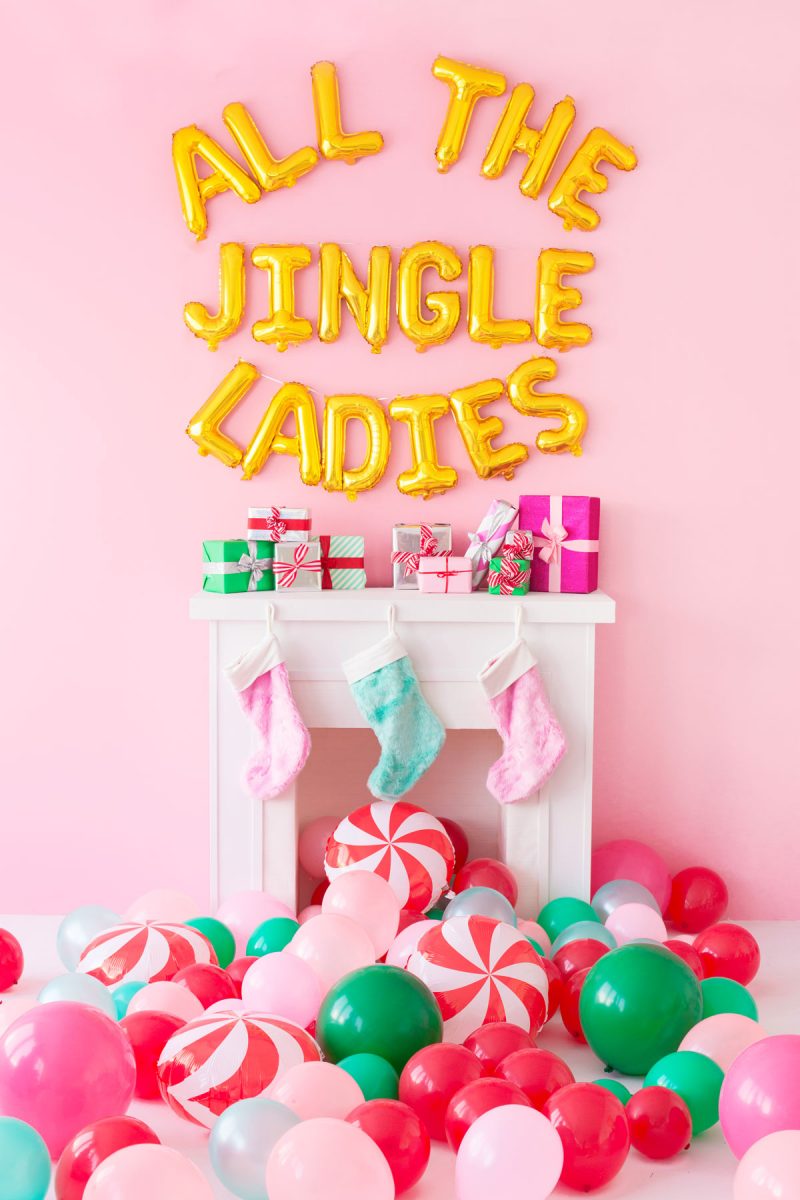 We've got three new holiday phrases and also a "Happy New Year" phrase, you can see them all here.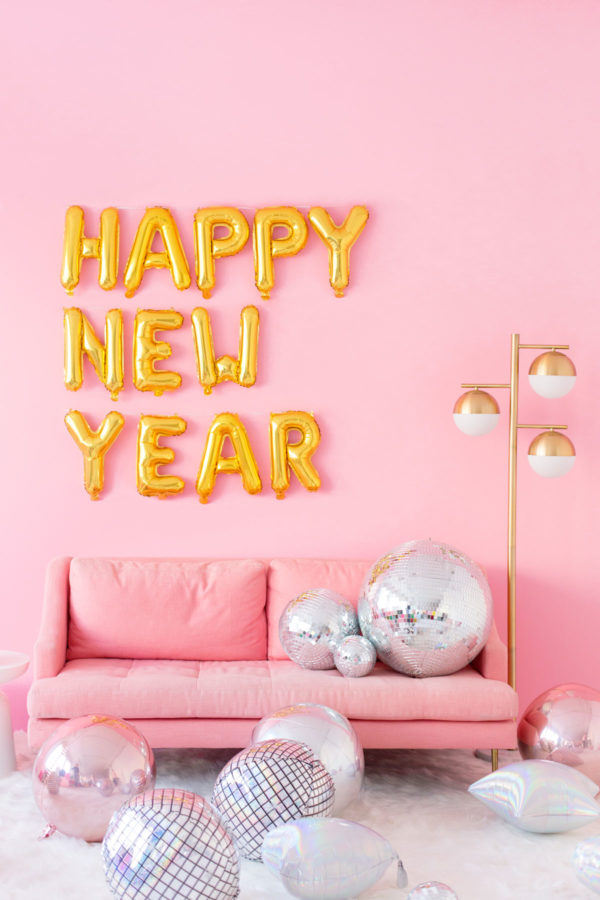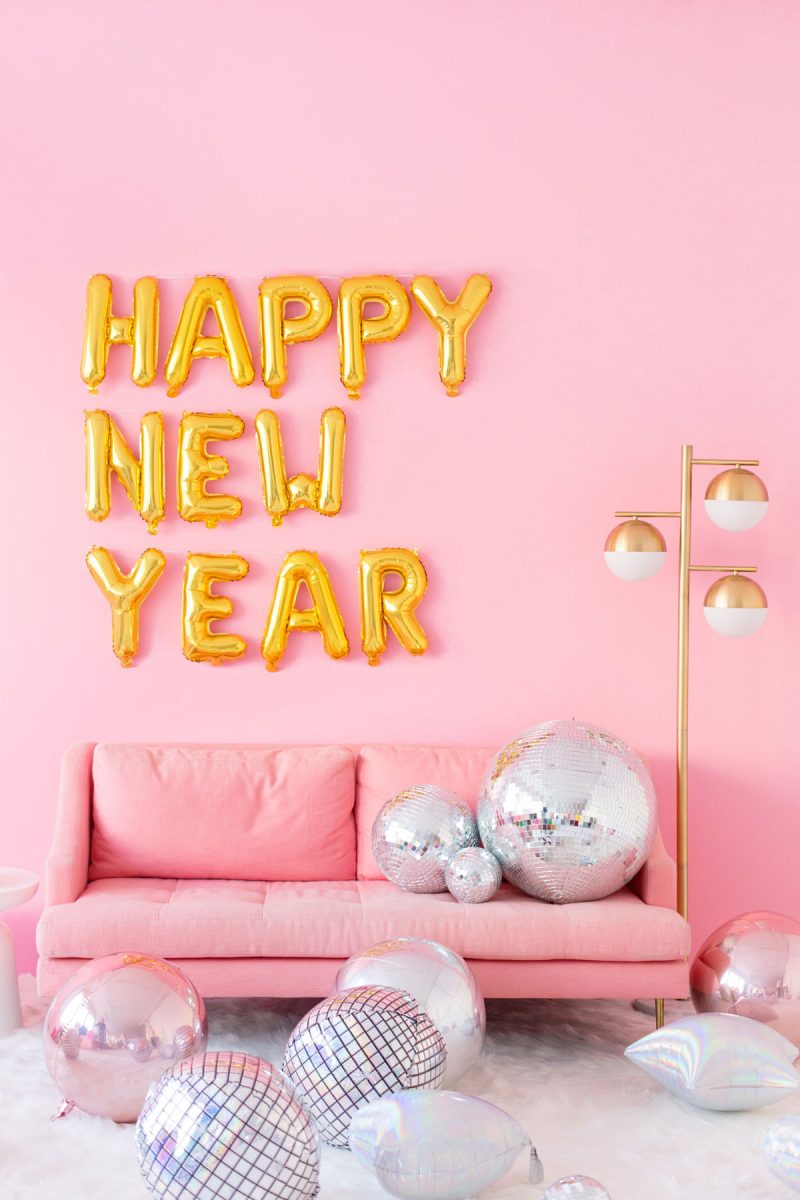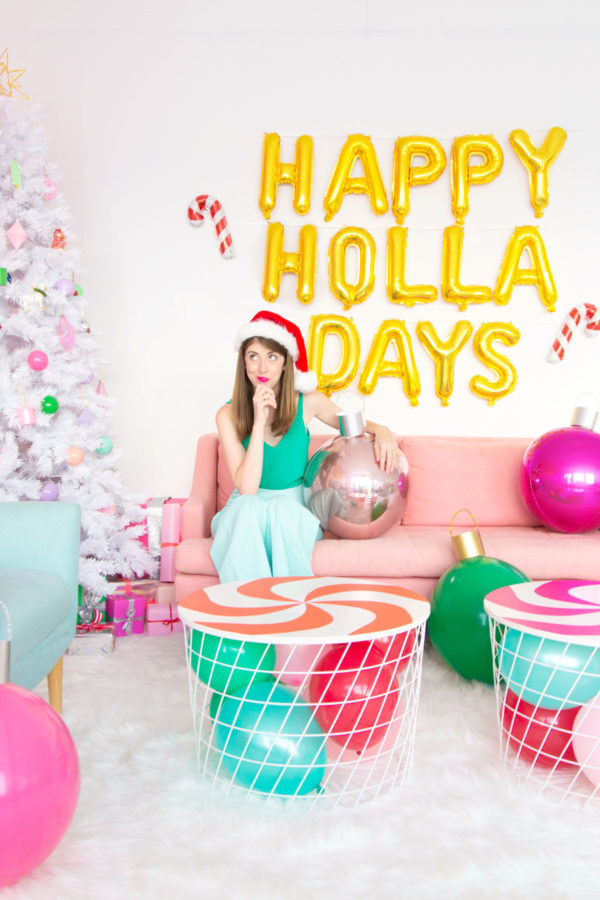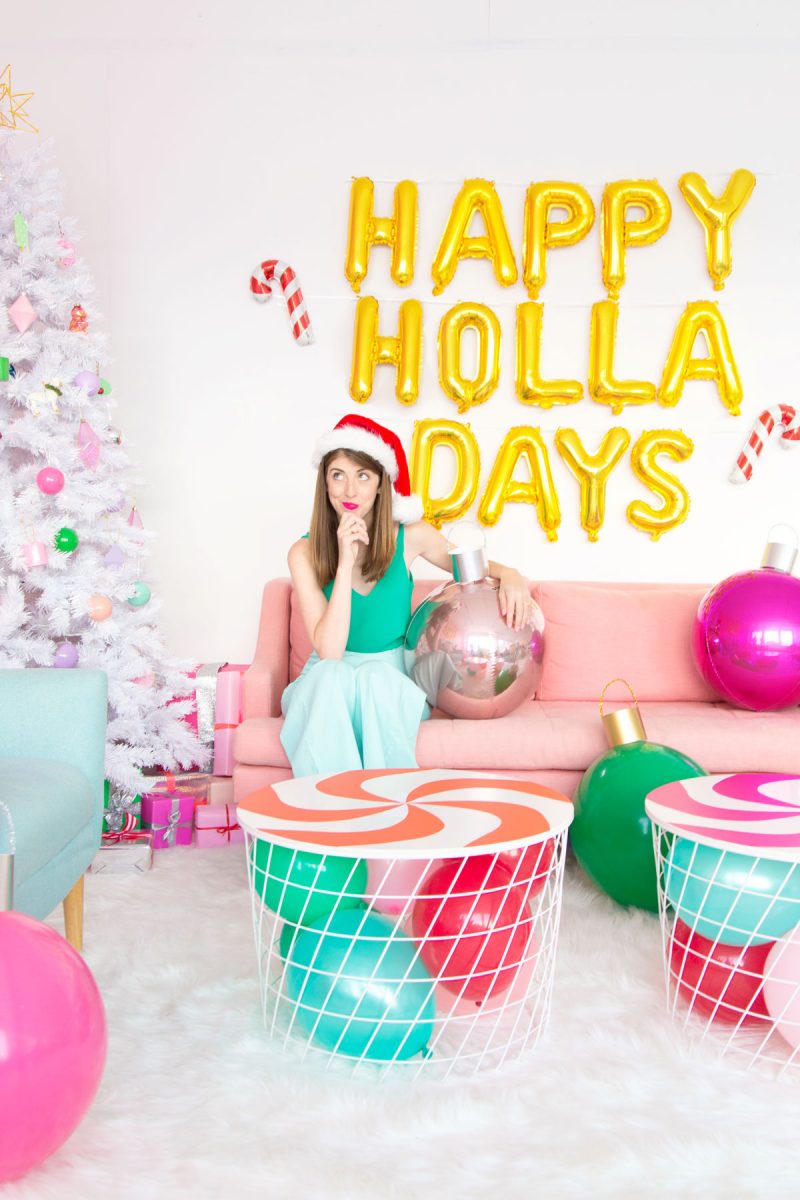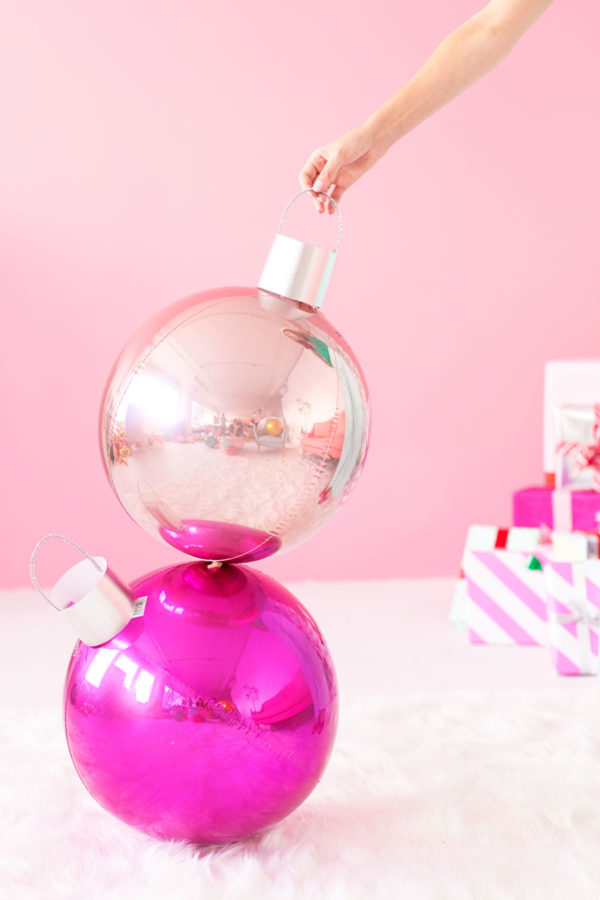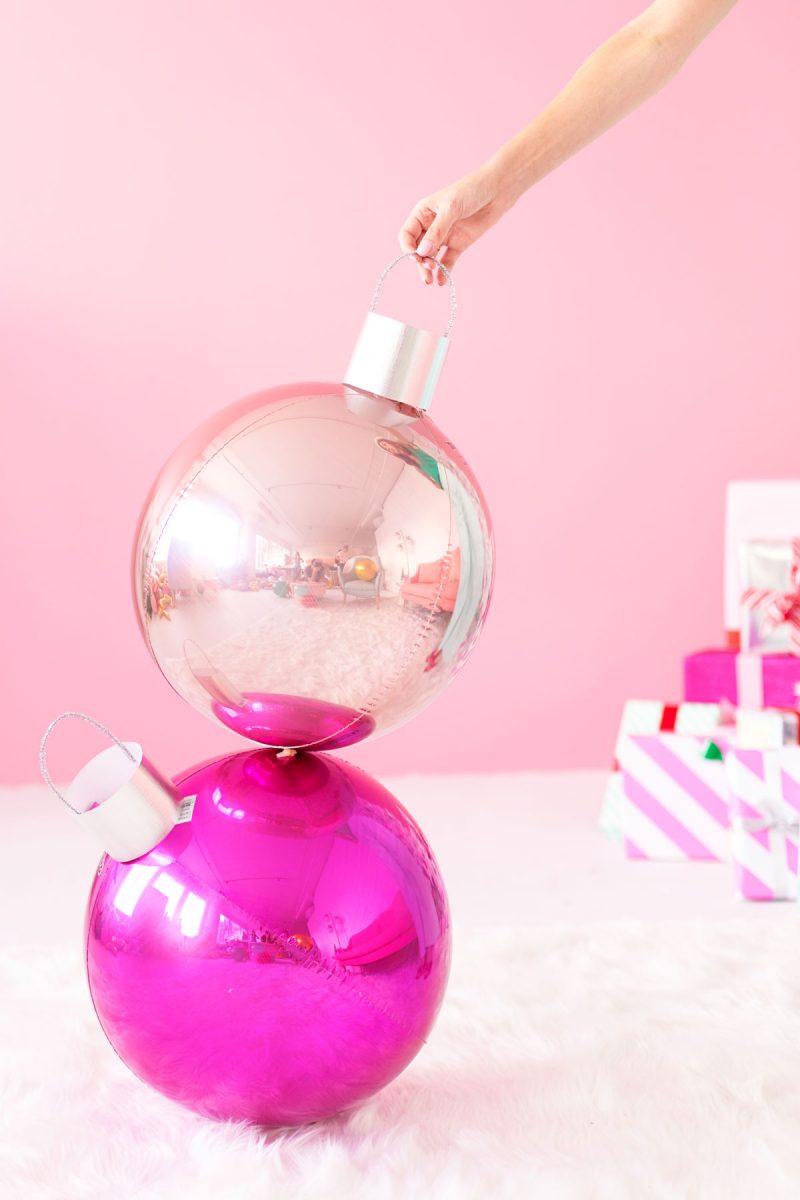 And since our rose gold orbs were such a big hit, we decided to add a few other colors! And you know what these are perfect for?? DIY ornament balloons!!! My tutorial from back-in-the-day is still one of our most popular DIYs and I used latex for those (which we also have here) but HOW FUN is it with these shiny orbs!? Oh boy. Next level.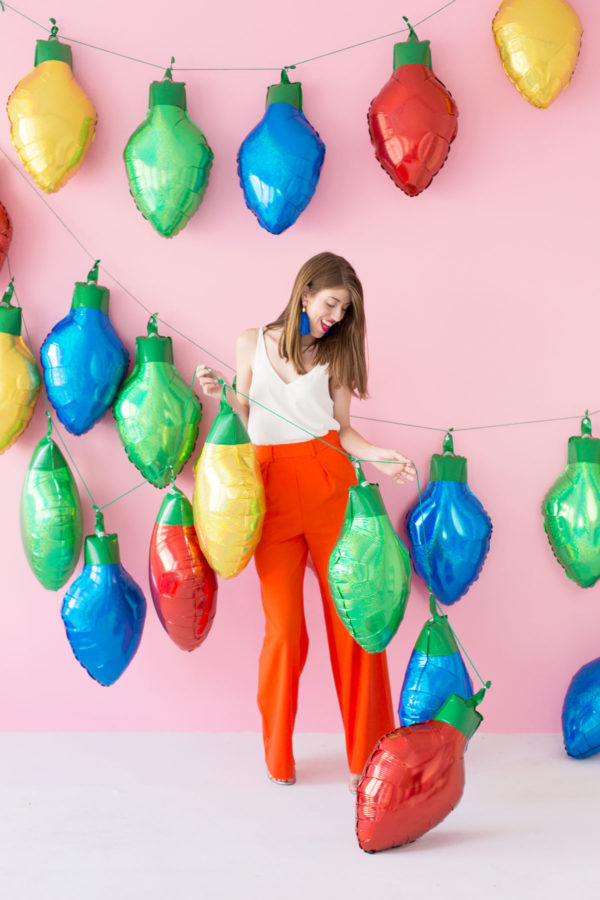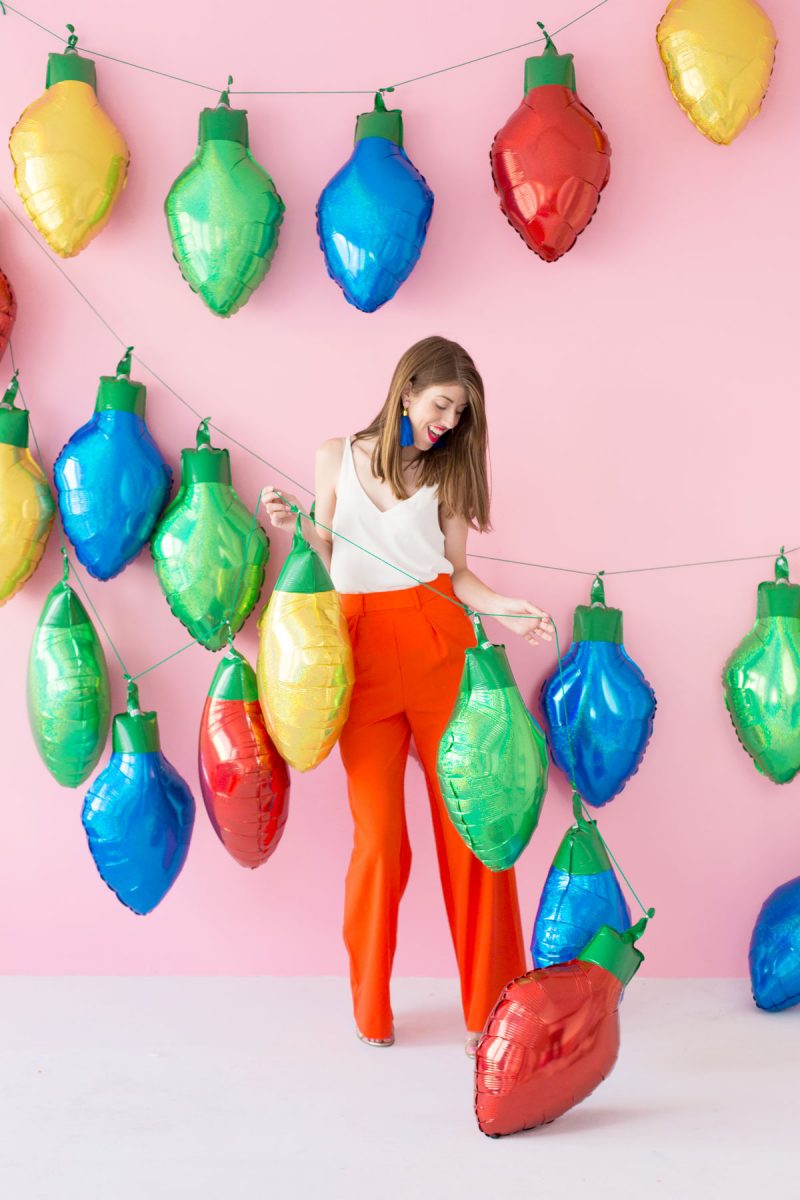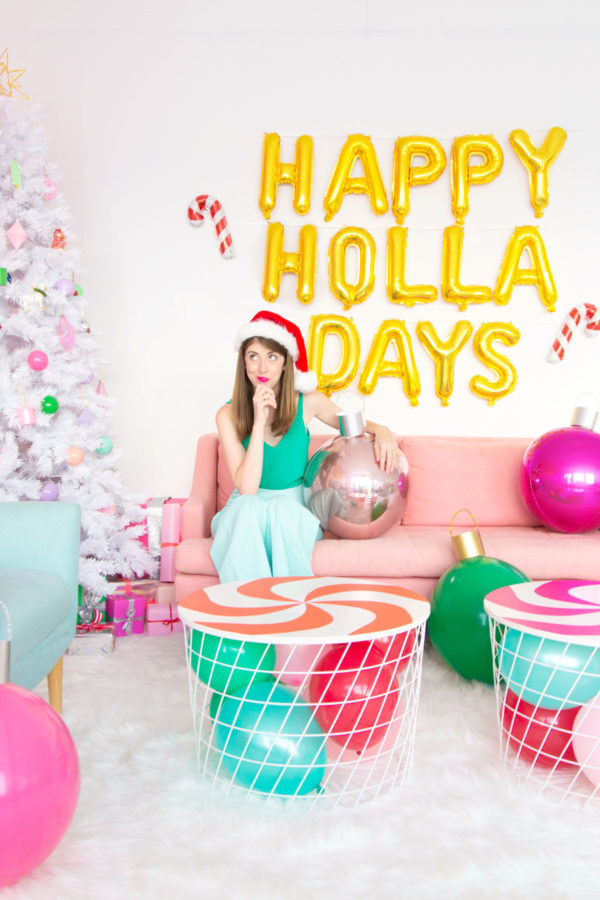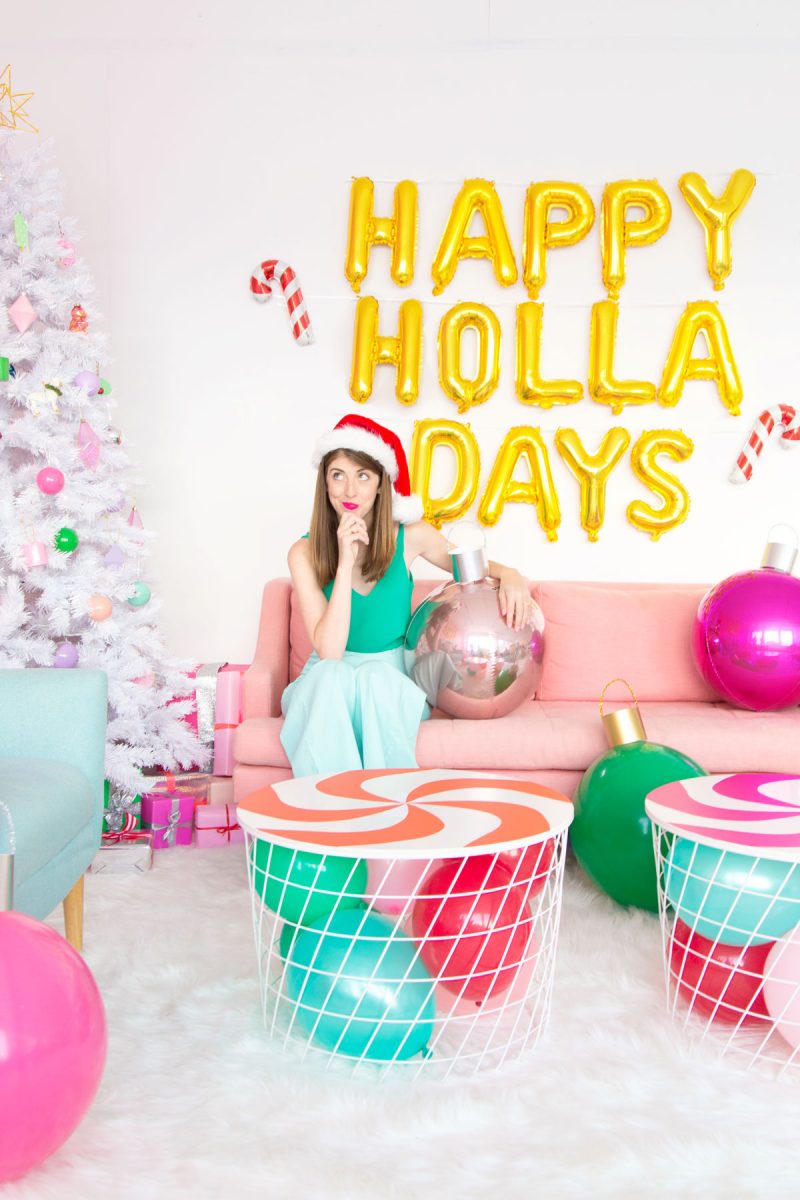 Next, let's talk about these Christmas goodies! We've got peppermints (red and pink), tiny cute candy canes (Wouldn't these be cute at each place setting or strung into a garland??) and gigantically awesome Christmas light balloons!!! Those are my personal fave because I've never seen them anywhere else!! They make such an impact, you wouldn't even need to do anything else for your event. String them on an open wall for a photo booth or across the ceiling or over the fireplace. Kids will go bananas, don't you think??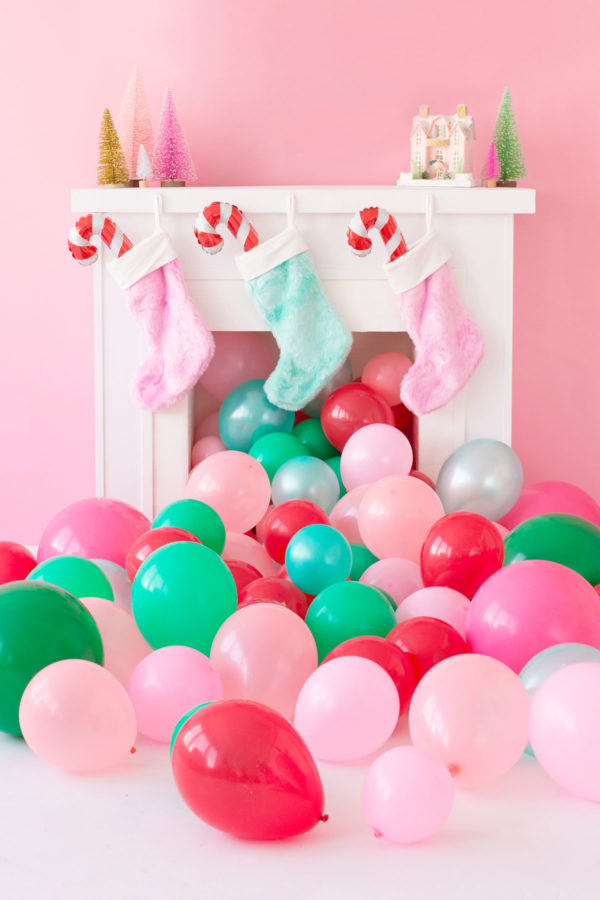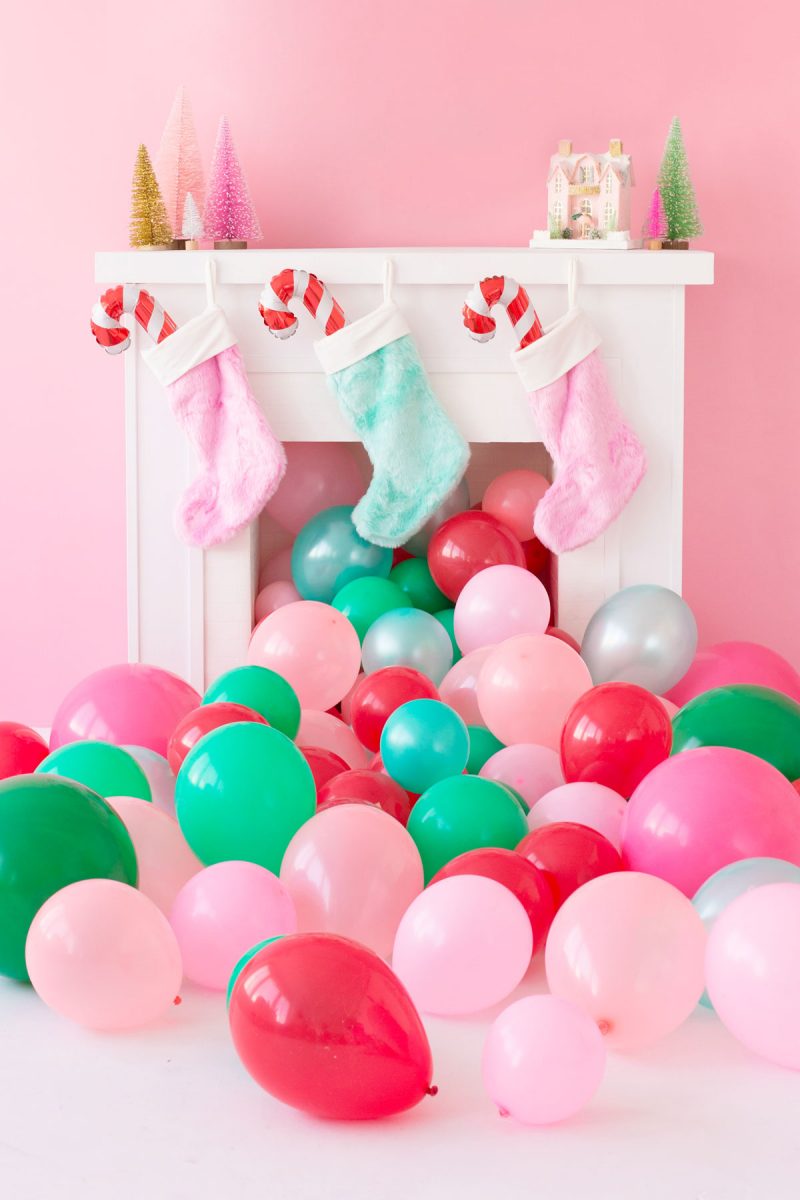 Photos by Jeff Mindell
Creative Direction: Kelly Mindell | Art Direction & Styling: Cyn Moreno
Craft Assistant: Theresa Rountree | Production Manager: Samantha Martin
Last!! We've also expended our latex balloon selection to offer single color options. So now, in addition to our curated party packs, you can pick your own color palette by shopping the colors individually. This was much requested, so we're happy we were able to make it happen!
I'm really proud of this collection we put together. It has all the best elements of the holidays… plus lots of pink! You can shop all our balloons right here! Be sure to tag all your parties you use 'em in with #studiodiyballoons!!