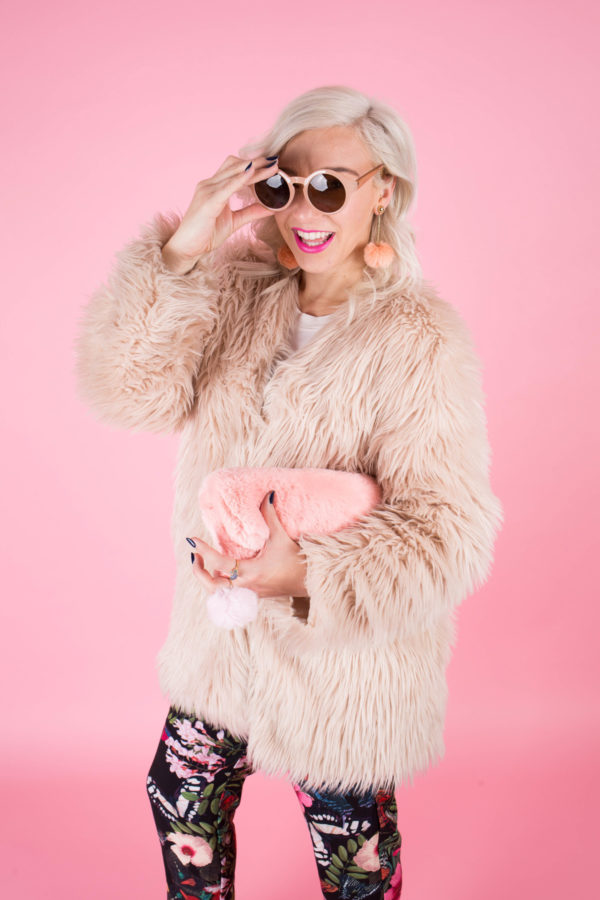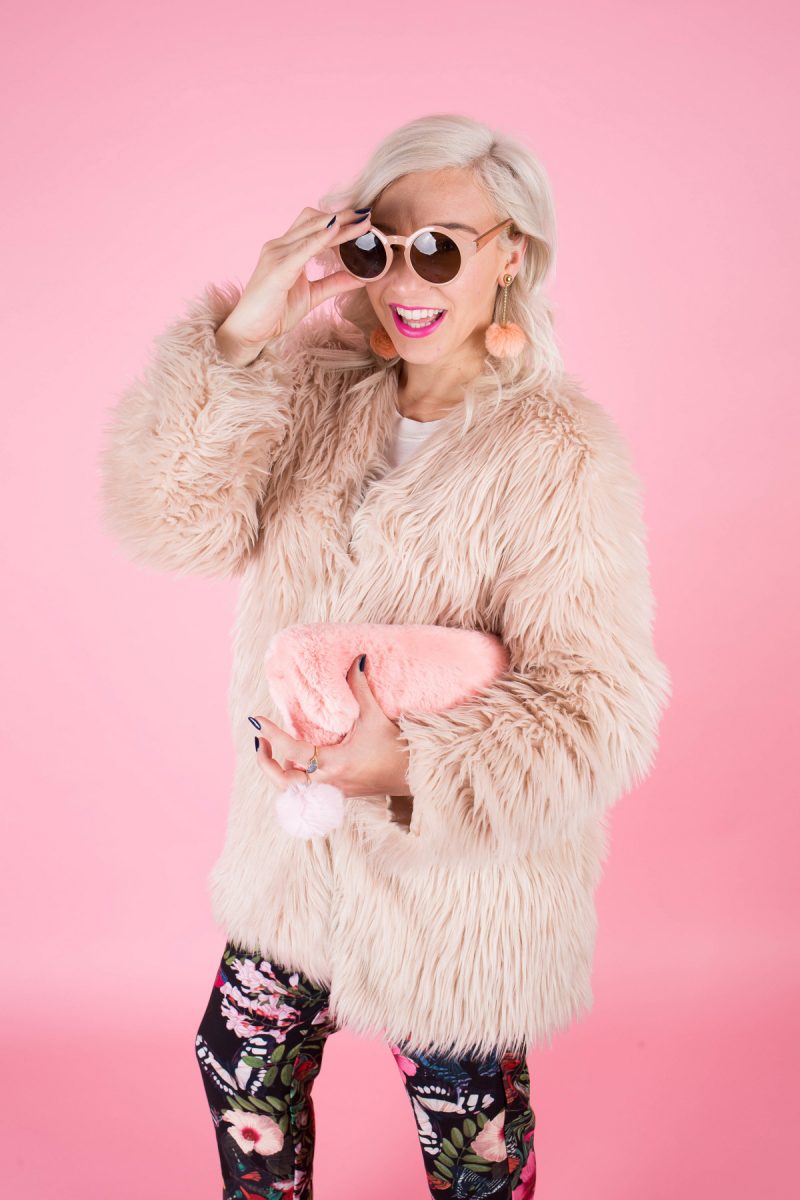 If you aren't following Alison of The Alison Show on Instagram you are seriously missing out on one of the most positive, encouraging, and HILARIOUS people on the internet. We're obsessed with her and not just because she has amazing dance moves, though you know how we feel about good dancers around here! She has such a fun sense of style and never takes herself too seriously so we knew our pink fur clutch would be a perfect match for her.
Today's interview is a little longer than most, but honestly all of Alison's advice was SO good I couldn't let any of it go! If you are in a career rut, looking for a change, or just need a little encouragement in your life- this interview is the one for you. There's a reason Alison makes her living helping people build awesome brands! Oh, and if you're not in the market for career advice, you should stay tuned anyways to find out why Alison identifies her style as "rich old lady chic" because if that's not #goals, what is?? Let's do this!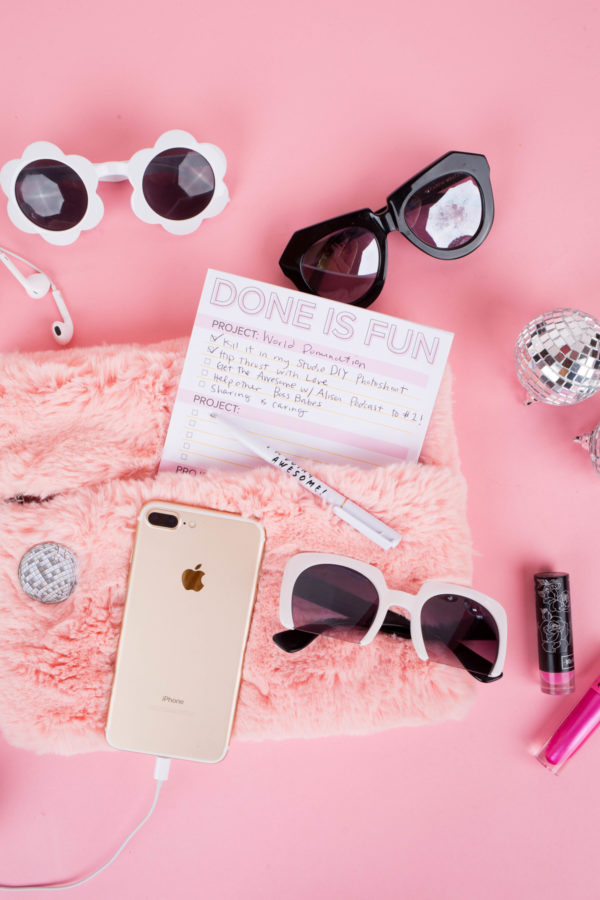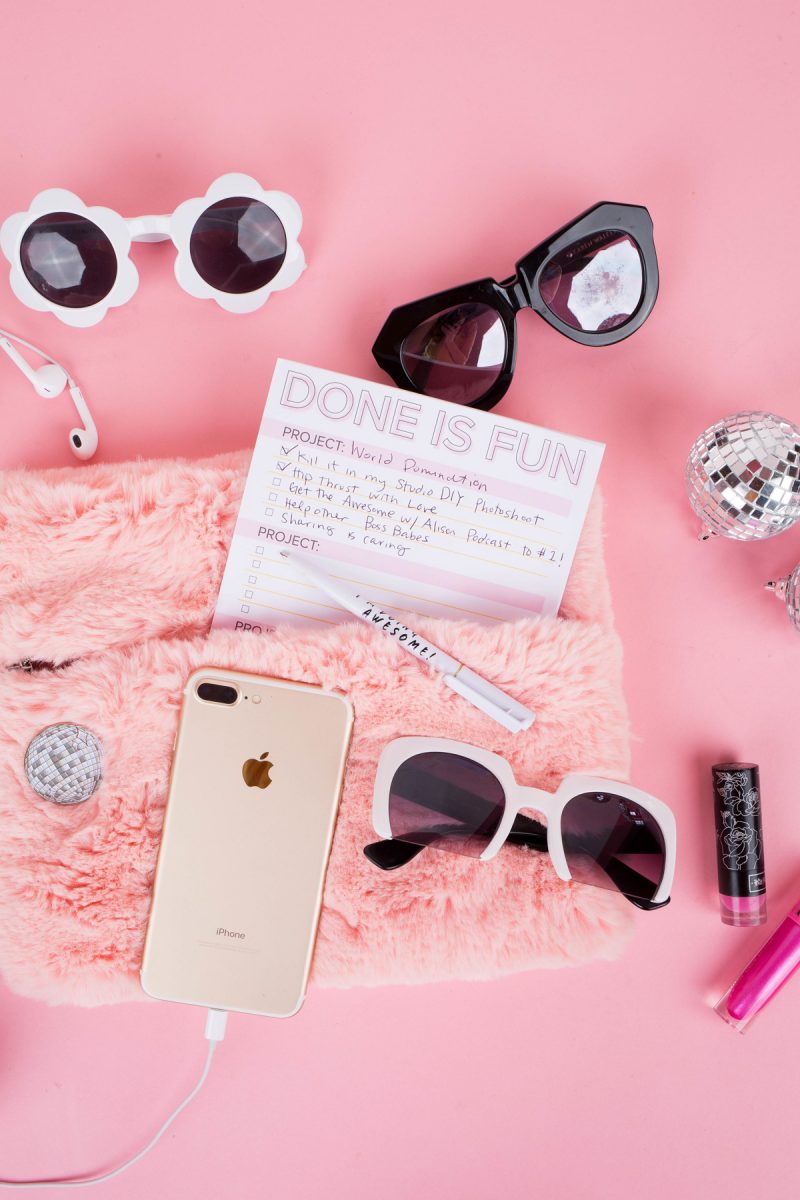 With three kids, multiple jobs, and frequent stops for dance breaks, what are your must-have items that you always keep in your purse?
As you can plainly see, I'm a very mysterious person with a lot of intrigue, which is why I like to carry multiple pairs of sunglasses at all times. Ideally I'd have a pair for every task imaginable–from strolling the aisles at Target to teaching a branding workshop out of my giant clam. I have Elton John goals and know that if I believe it I can achieve it!
I use lipstick like chapstick, and that's good because another way to appear really glamorous without wasting time getting ready is to make sure you have a bold lip to balance out your shades. So I usually have a variety of glosses and lipsticks in my clutch too.
Obviously I have my phone in there, and always ALWAYS headphones. I panic if I can't find sunglasses, lipstick and headphones. I also always have a notepad or a notebook with a pen. I write down ideas, thoughts, quotes and to-do lists all day long. How else is a girl supposed to build an empire and achieve world domination?
Quick! If you could only keep one of those items, what's the one you absolutely couldn't live without??
The sunglasses. GAH, or the world domination?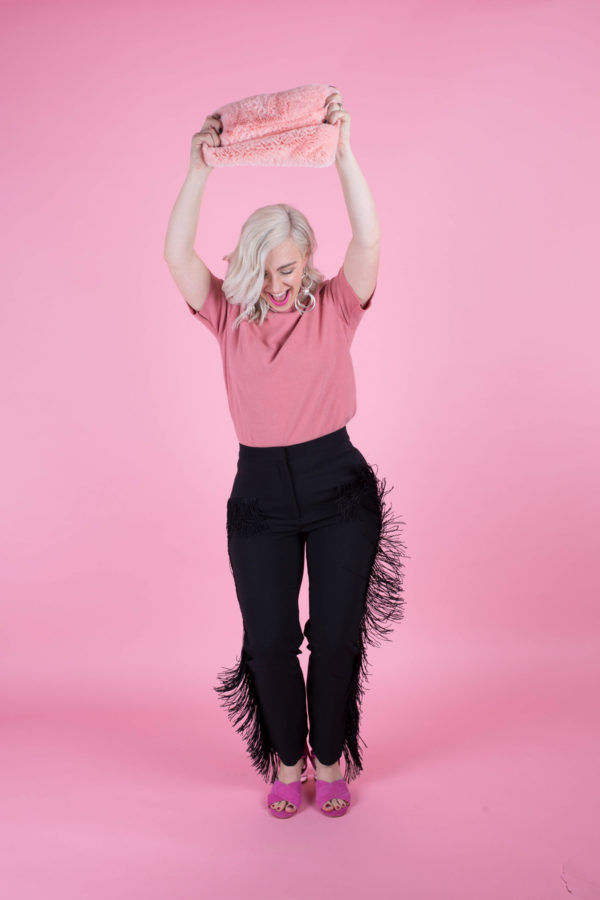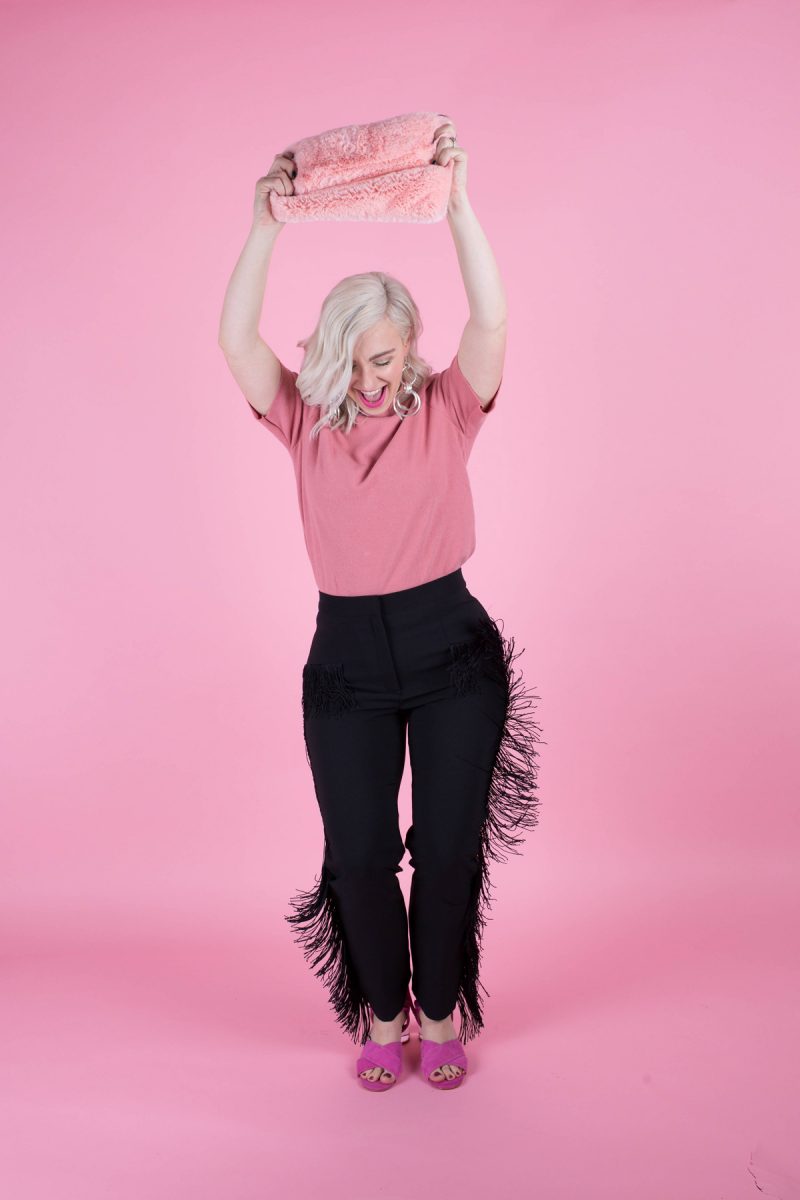 What's the craziest item you've ever found in your purse?
These days I always have brand decks (that I've created for corporate branding clients) and my Work It ! Workbook that is part of my Build an Awesome Brand Workshop in my purse. Poor unsuspecting people have asked a seemingly innocent question about my advice on something they're working on and then get attacked with a workbook exercise. HAHA. I'm a fun brunch date!
Do you carry the same purse every day or do you like to switch it up?
I usually have my purse and my computer bag, both contain pouches. So things get bulky. I don't worry about matching my purse to my outfit unless I'm…no, no I never worry about that. Haha! Sometimes I try to be fun and cute! And literally my only tools for that in the purse department are my Studio DIY clutches! For real!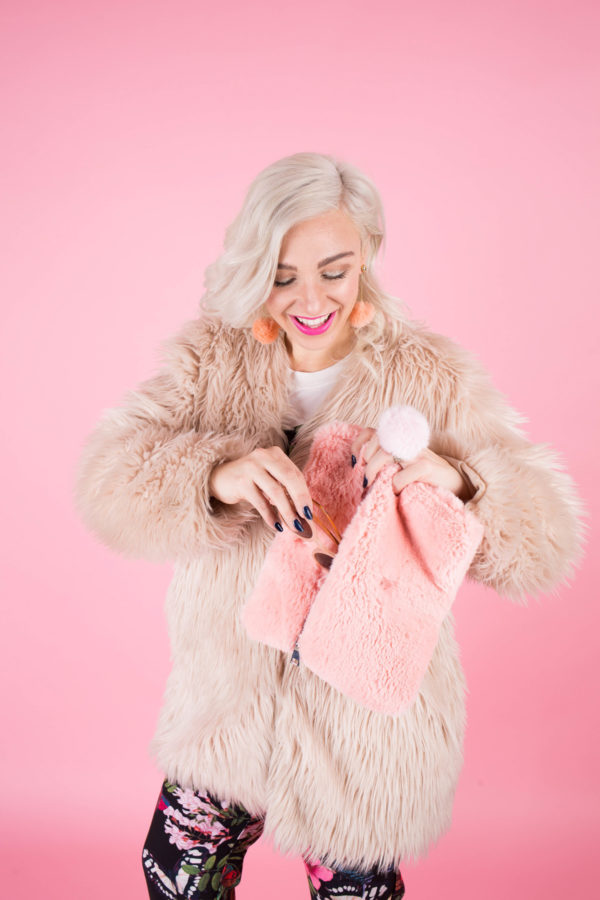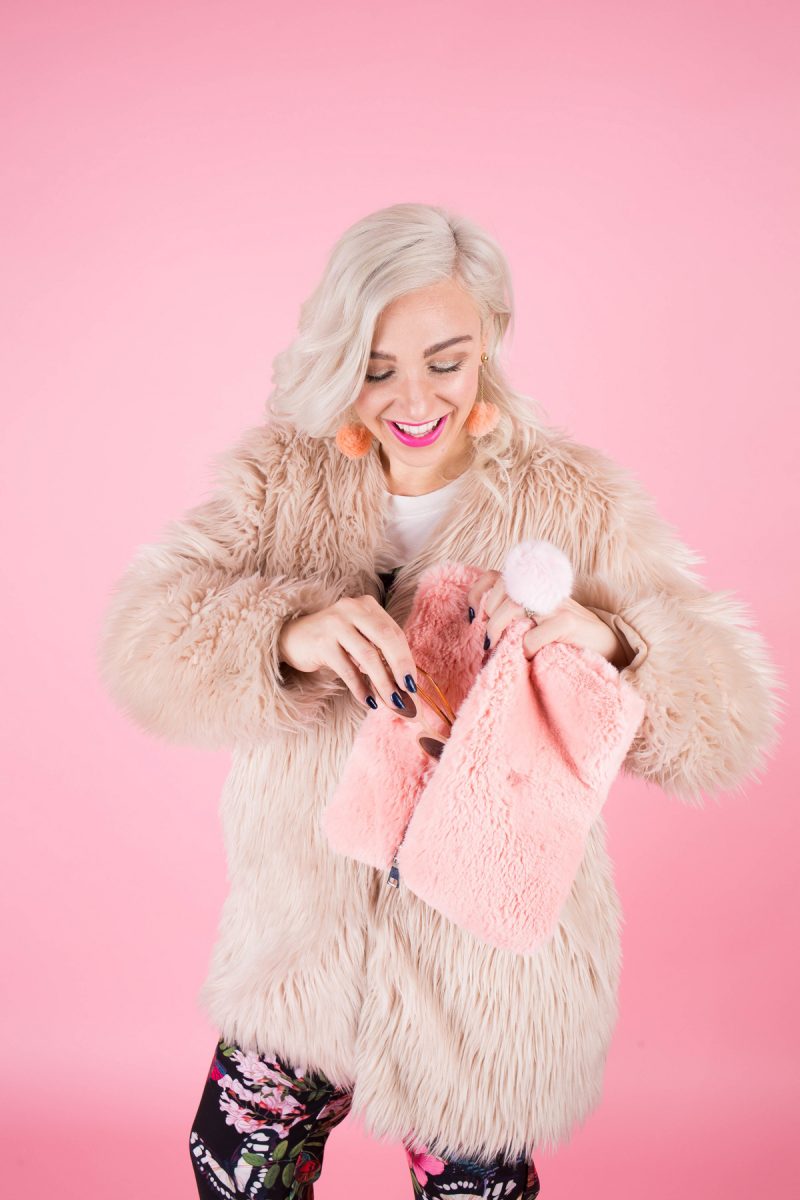 You LOVE a fashion statement! How would you describe your style?
I have two main style goals: snobby teen and rich old lady chic. Which is why I like to say, "Never say no to faux." I've always dressed fairly loud. But on a day-to-day basis I keep things really plain and simple–I work at my desk but like to go on walks as much as I can while on a phone call or thinking.
If I have a meeting or I want to feel sassy I throw on large earrings. When I'm teaching, speaking, or popping out a of lifesize birthday cake for one of my parties, then I put on THE SHOW–which usually involves gemstones or something iridescent.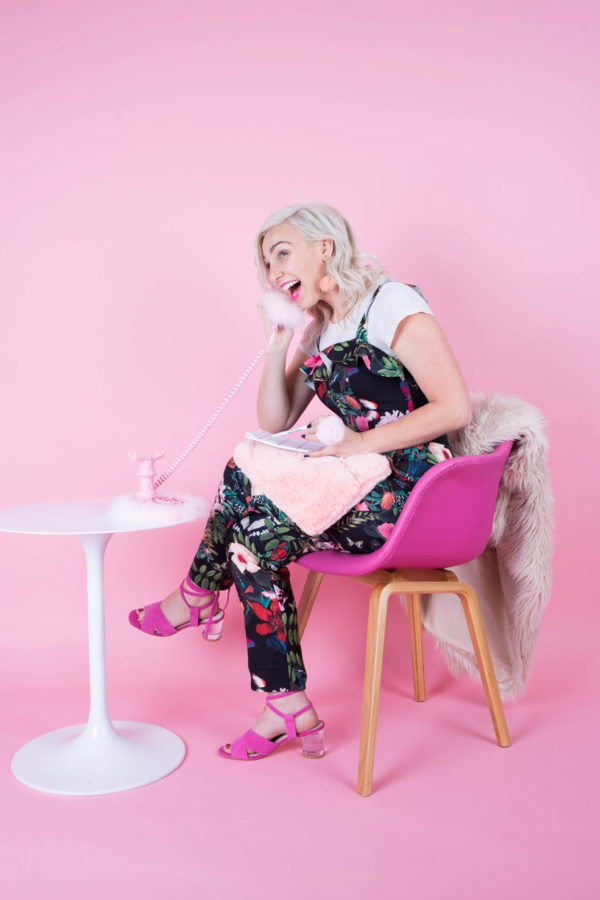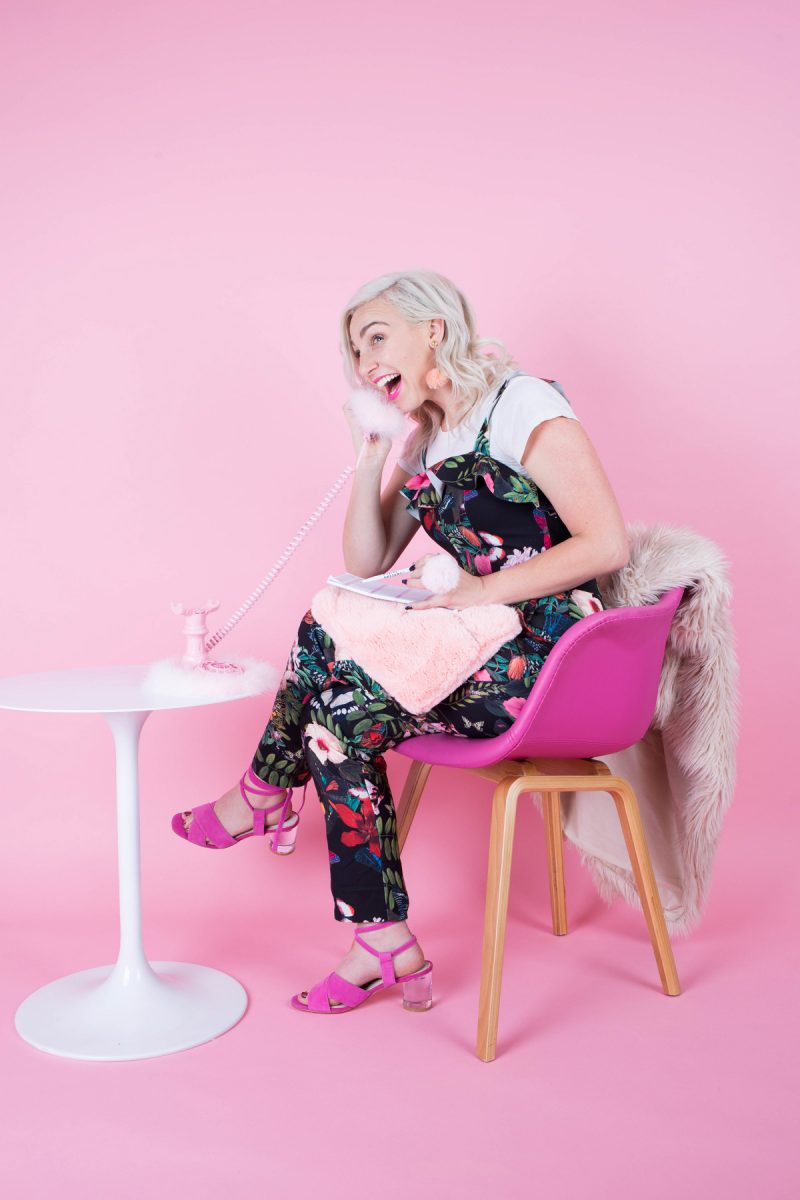 We've seen you do everything from sugar cookies to dance parties to professional workshops! How would you describe what you do?
My goal with The Alison Show is to help people feel as awesome as they are, and give them ideas and tools to DO something with all that awesome. I believe the world NEEDS more people doing what they love.
I've done LOTS of different things over the years while trying to really narrow that down though. It was a hard fought battle figuring out how to use what I love and what I'm good at to create a business–and I've been blogging and creating content for over 10 years. I've thrown all-female dance parties, usually 500-900 women getting down and dirty…while sober! Haha!
But this year I've focused on not just helping people feel awesome, but on sharing ideas for HOW to build what you feel called to build and create a life you love. I do that with my podcast Awesome with Alison, which I do with my music producer husband, Eric. And this year I launched Alison's Brand School. I teach an all-day workshop called Build an Awesome Brand–it's for entrepreneurs with heart and helps them identify their "why" and define what they are doing with their brand or business. I have people flying in from all over the country to attend and be a part of that and it's SO FUN! Don't worry, there's also dancing.
I'm also working as a corporate brand strategist, meaning I work with multimillion dollar businesses to help them define their brand and company values. And I am–for lack of a better way to say it–a motivational speaker?! Haha. I have some audio courses about building your empire and an awesome online course about making sugar cookies with royal icing! Ha, from back in my crafty days. But my focus going forward is all about helping people build a life they love–whether that involves building a brand, or building a healthier sense of how freaking awesome you are and how to navigate crappy feelings.
I'm sure I do some other things too, but most importantly I've got three amazing kids, 7, 4 and 2, and I'm super obsessed with my husband.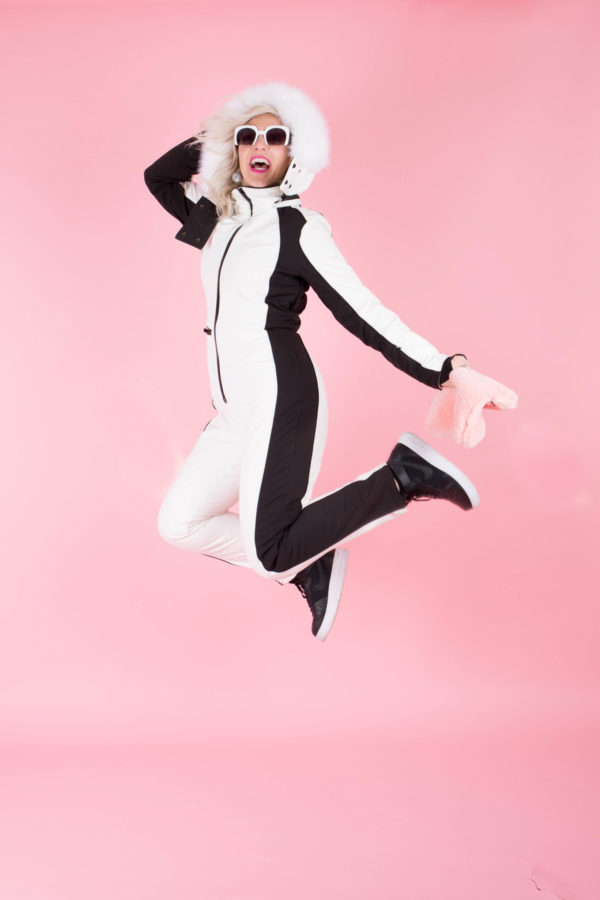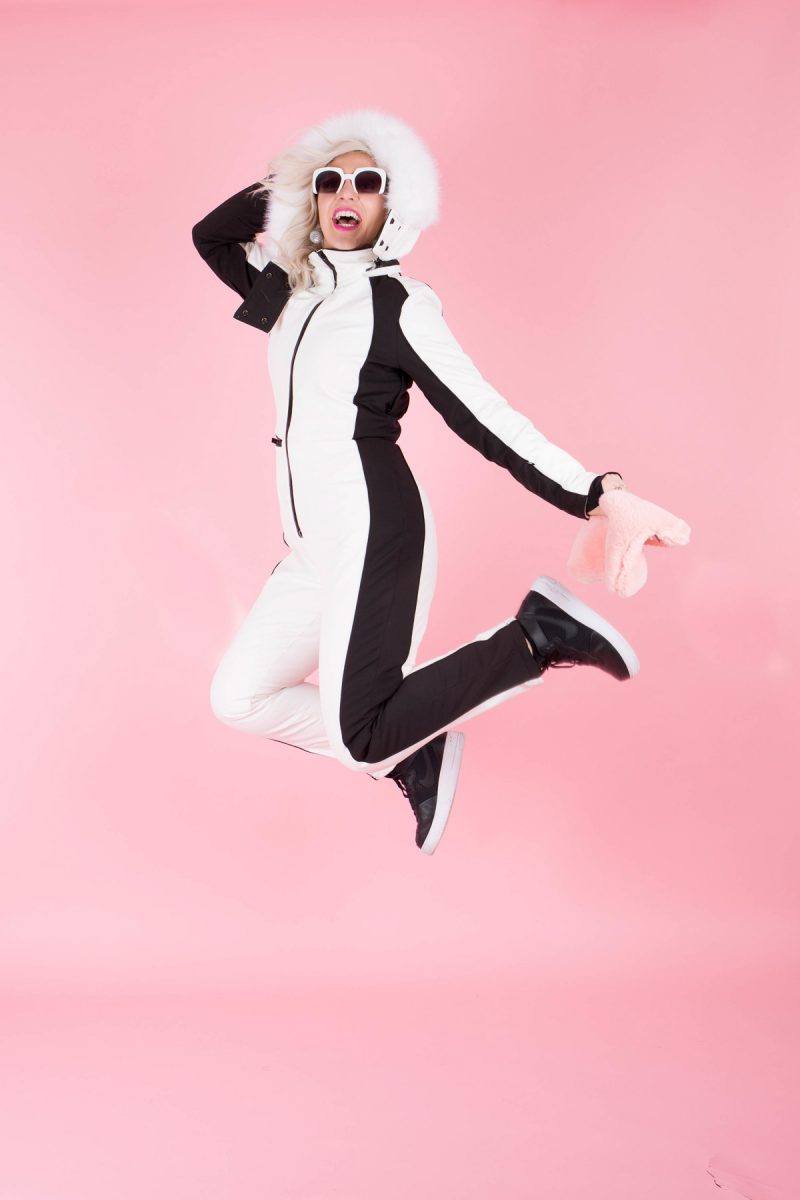 Speaking of awesome brands, what do you think is the most important part of building a brand?
Without a doubt you need to know WHY you're doing what you're doing. You need to know what value you're putting into the world. And I don't mean your "why" as in "to make money" or "to make a great product." I use a lot of psychology and philosophy in the brand work I do with people. That's why I love it. I love helping people see their fundamental needs and strengths, and how the work they are doing can make the world a better place, even if it's something as seemingly random as making stickers.
Right now I have clients that are Chili farmers in Mexico! Can you even imagine they hired some sunglasses-wearing air-humping girl who teaches out of a clam to help them with their brand work?! HAHA! It's so amazing and it also works! Because there's always a way find that emotional and REAL connection to work you do. And if you can't do that, then why would you waste your time doing it?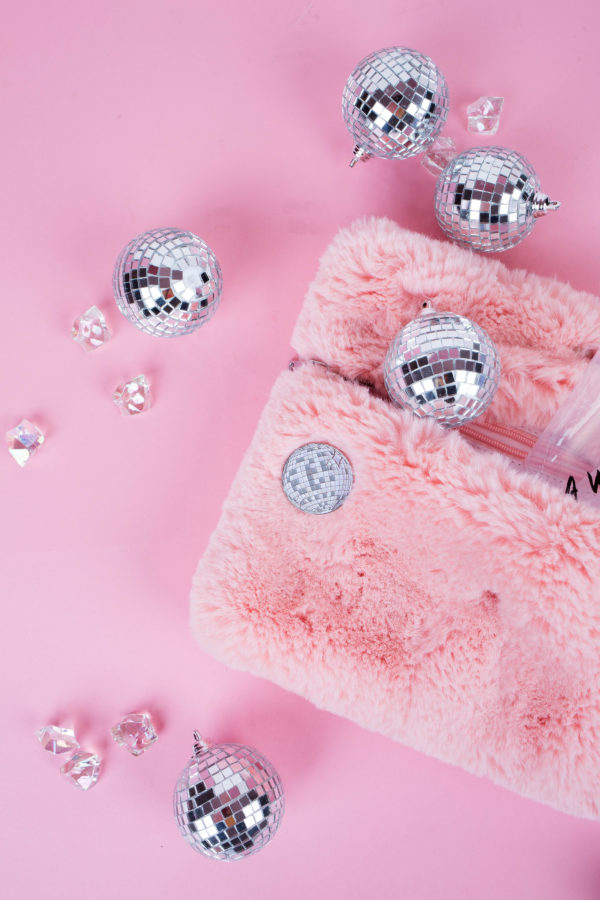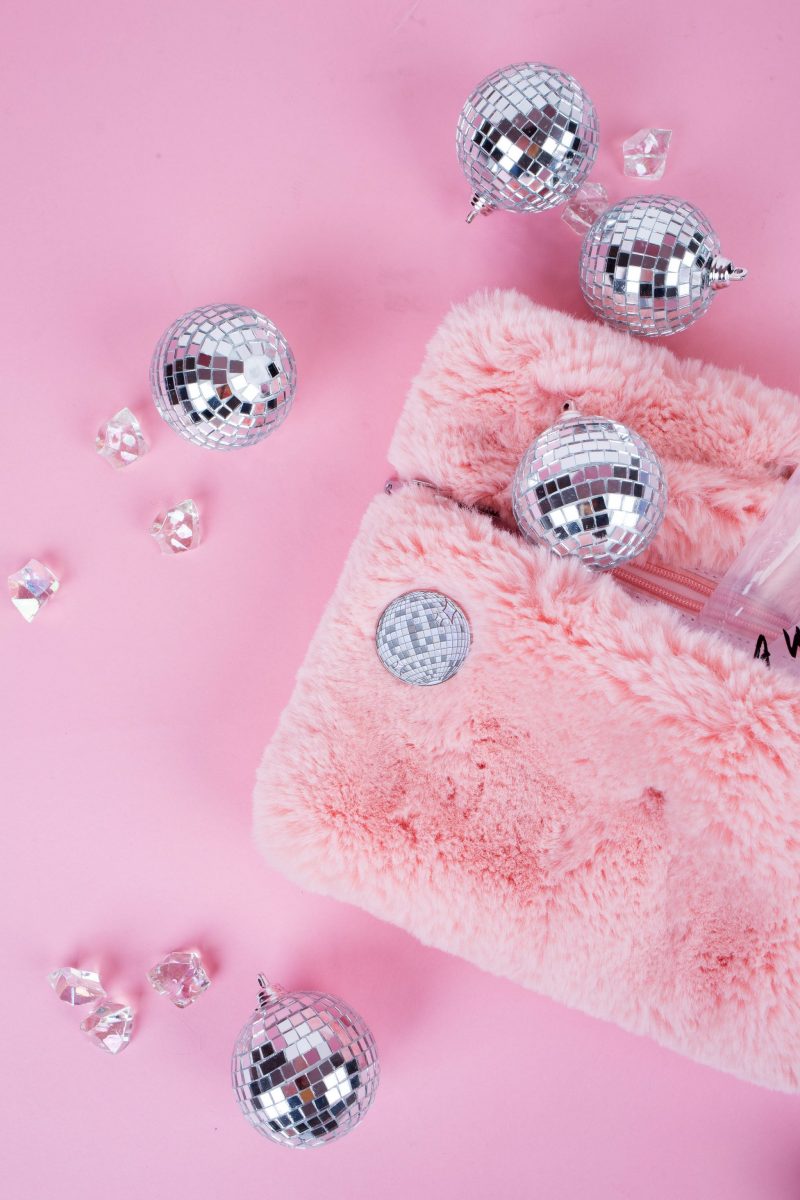 What advice would you give to other women looking to start their own small business or to make a career change?
Honestly? I'd say don't quit your day job, and then quit your day job before you're ready! HAHA. Here's the thing, I've been doing this (building what I call my empire, haha) for 10 years if not longer. I was not making money for years and years. In our culture everyone wants a passion job and believes they can't have that unless they are their own boss. But they also want money RIGHT AWAY. It CAN happen, people do hack the system. 12-year-olds strike it rich on YouTube sometimes! Yay for them!
But that's not what I'm about. Here's what I've seen work the most: if you bring your passion to everything you do, the skills you learn at the job you're doing RIGHT NOW will serve you in the future. I've hired servers, offered jobs to 7-11 clerks, and gotten jobs by simply engaging in conversation, sharing ideas with people and working for free A TON. My first branding clients and students all got my time and work for free as I proved my concepts and content. And mind you, I could have been getting paid for other types of work and I had been building my own brand for 10 years, it's not like I didn't have experience–but when I wanted to change–I worked for free again. It was humbling and hard! But that's just how it goes. And it was worth it! Now I'm doing more work I'm obsessed with- work that is closer to where I want to take my empire. And don't worry, I charge now too.
So if you want to make a career change or start your business- start where you are, use what you have. There aren't big breaks. People won't beg you to do your dreams and they might not pay you at first either! But that doesn't mean you shouldn't get started. And then, when you've created value, quit your job before you think you're ready. At some point you have to leap and screw the safety net or you'll never do it.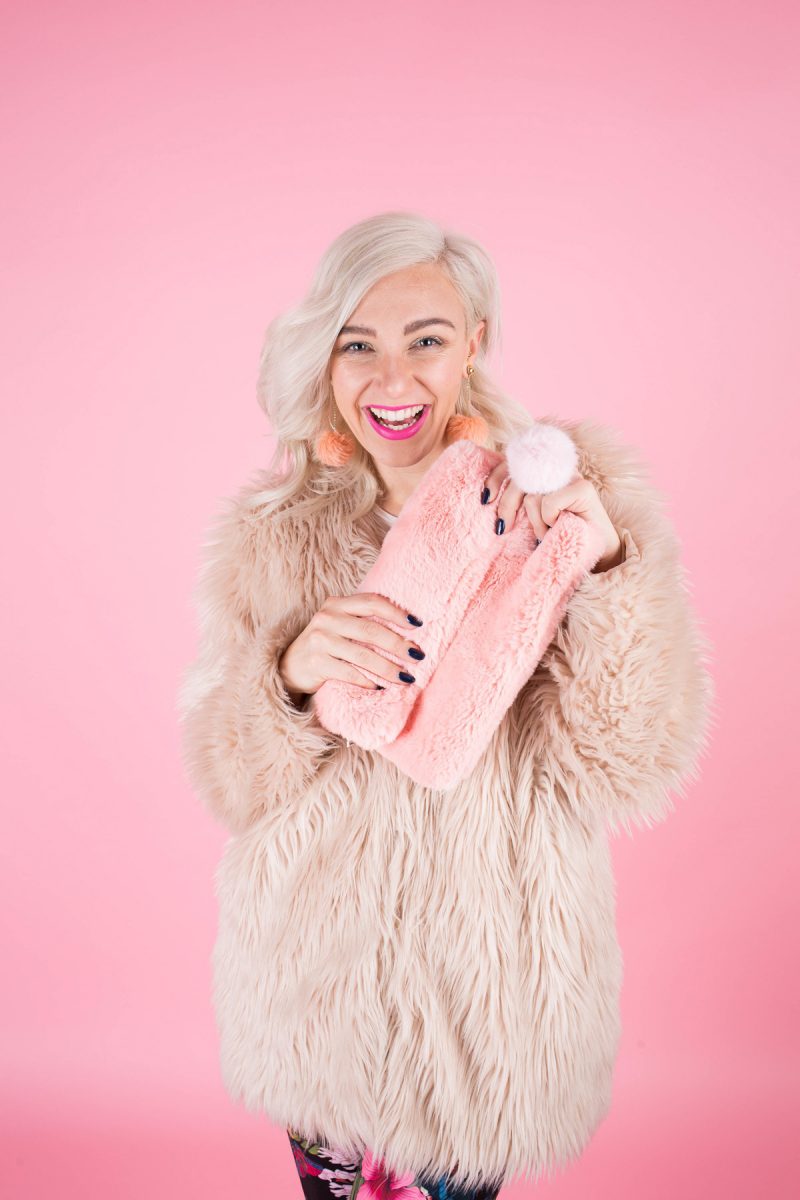 Photos by Heather Mildenstein
THANK YOU (!!!) to Alison for chatting with us and for being such a source of encouragement to boss babes everywhere! Be sure to follow along with all of Alison's fun + stay tuned to her Instagram later today because she's going to be giving away one of our Fur Clutches, keychain, and pin!
And if you want to snag a fur clutch for yourself, you can do so right here! Remember, right now, if you spend $60 in our shop, you get your first clutch F-R-E-E when you sign up if you use the code 'CLUTCHGIFT'!!