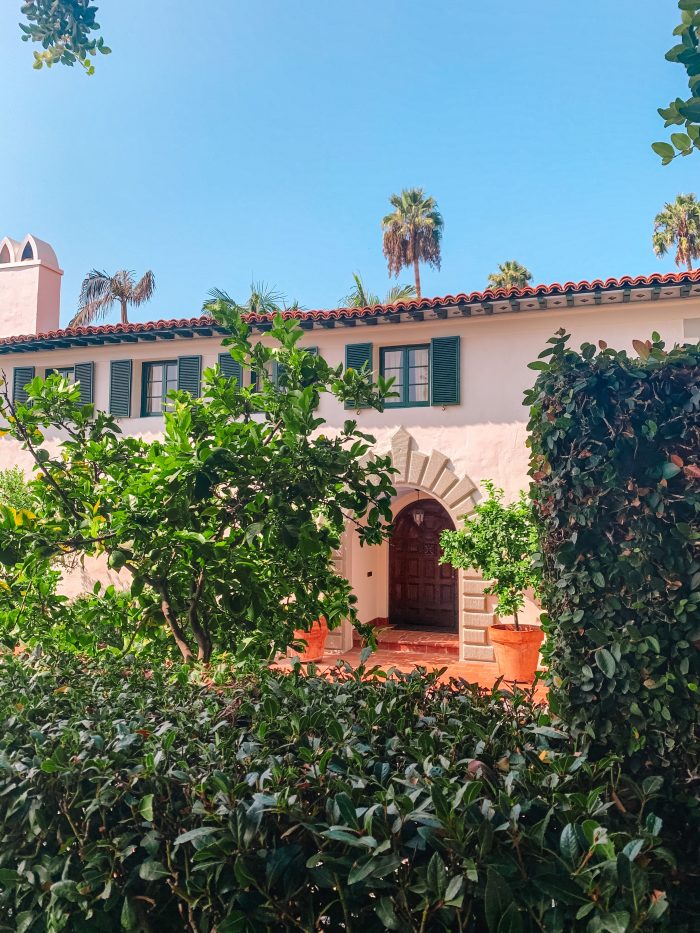 I'm starting a new series today, welcome!
A favorite hobby of mine is looking at real estate. I'm constantly looking on real estate sites, following real estate accounts and (previously) going to open houses. All just for fun. It's a fun form of "escapism" for me and I love exploring different architectural styles around the world.
Since this happens to be a favorite hobby of my husband, and my best friend, and seemingly something people enjoy seeing on Instagram when I share home finds, I figured my blog pals might enjoy some good ol' real estate eye candy too!
"Homes I Want To Live In" is a "just for fun" series that will follow a similar pattern to my Rugs I Didn't Buy So You Should series, where I'll round up some of my favorite homes I come across, from around the world and across all price points.
About The Series!
I want to expand on a few things before I dive into the houses!
I tend to browse regardless of price and "state" of the house. Sometimes I'm looking at restored, multi-million dollar homes and sometimes I'm looking at fixer-uppers that have a ton of potential. That's why, below, you'll find homes that range from $200k to nearly $6 million.
I'll try to vary up the styles, though you'll notice there's a few I gravitate towards. There are so many home styles I love that aren't my typical "style" and it's fun to dream as an alter-ego version of ourselves sometimes!
My goal with this series is to appreciate the vast array of architectural details, time periods and craftsmanship, moreso than speaking to the location or price of the homes I share. As I go through this series, I'm hoping to continue to broaden my knowledge about the historical backgrounds and proper names for the details in each home I share. I just bought a copy of The Elements of Style and I can't wait to dive in.
If you happen to be an expert in, or a resident of, a certain type of home style or time period you see in one of these posts, I'd love to hear your thoughts on it!
Now, without further ado, a random sampling of homes I would absolutely love to live in.
A Tudor Home with an Epic Library Wall in Los Angeles, CA
Asking price: $3,749,000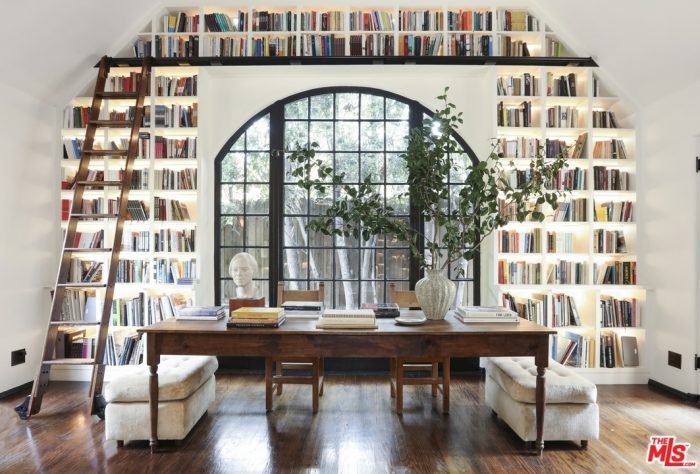 Tudors are quickly becoming my (second) favorite home style to peruse.
This library wall. Is it a dream? That window, the ladder, the floor to ceiling book shelves. It's like a modern day Beauty and the Beast situation! Then add in the diamond pane leaded windows, one of my all-time favorite home features, and that entryway. Boom. Sold.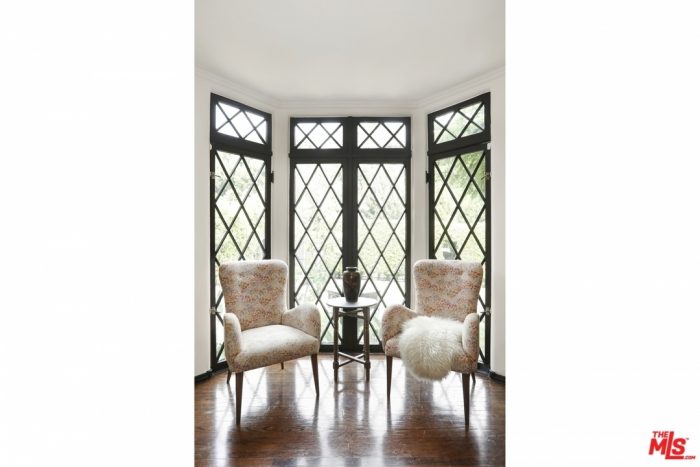 Almost every Tudor listing I see here in LA is decorated quite neutral, and I'd love to have the chance to give a colorful spin to a Tudor home.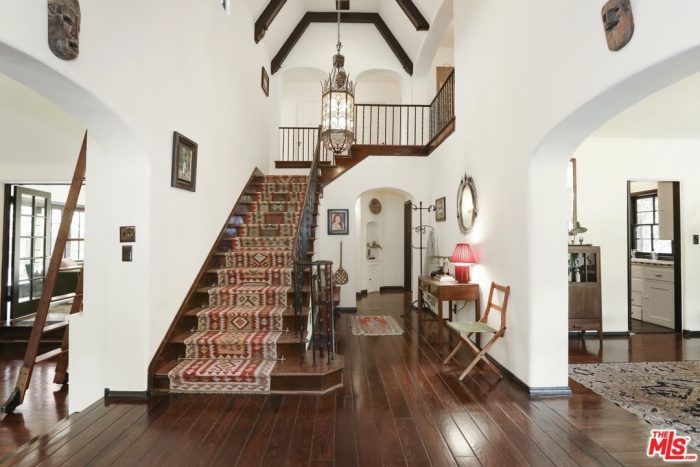 You can learn more about this property here!
An 11-Acre Property with a Pottery Studio in Fletcher, VT
Asking Price: $238,000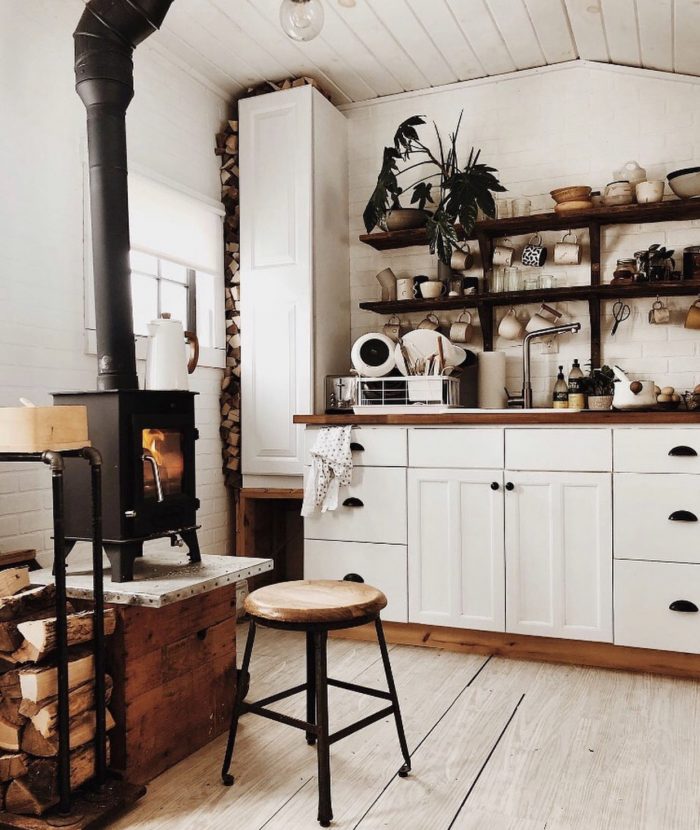 What an incredible property this is. It's currently owned by one of my favorite ceramic companies, Sugar House Ceramics. As a result, on the 11 acres they have both a tiny cabin and a pottery studio.
Vermont is one of the most beautiful places I've ever been and the space sounds quite dreamy right now!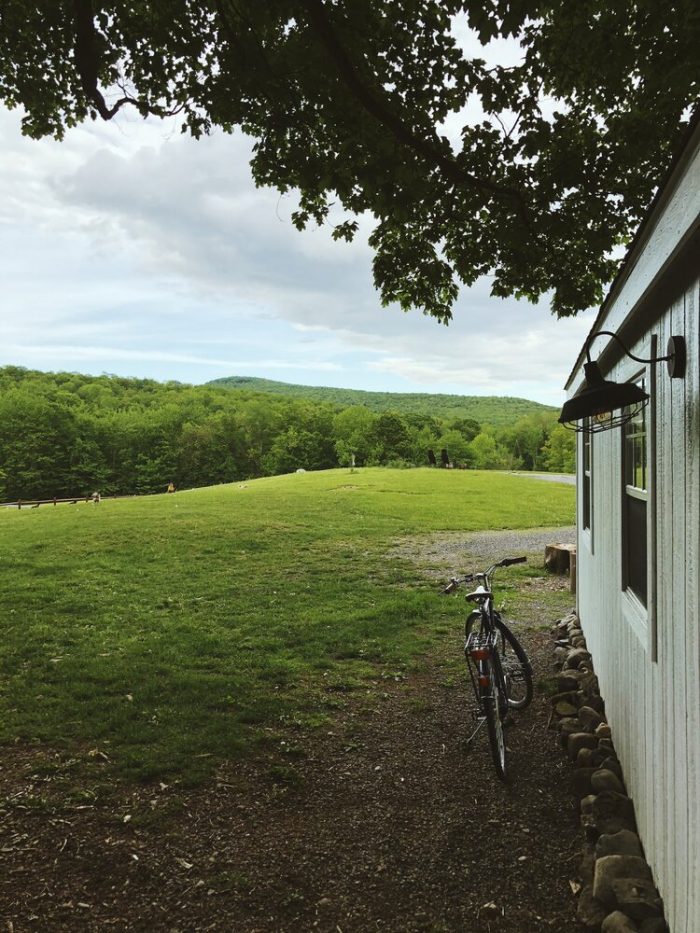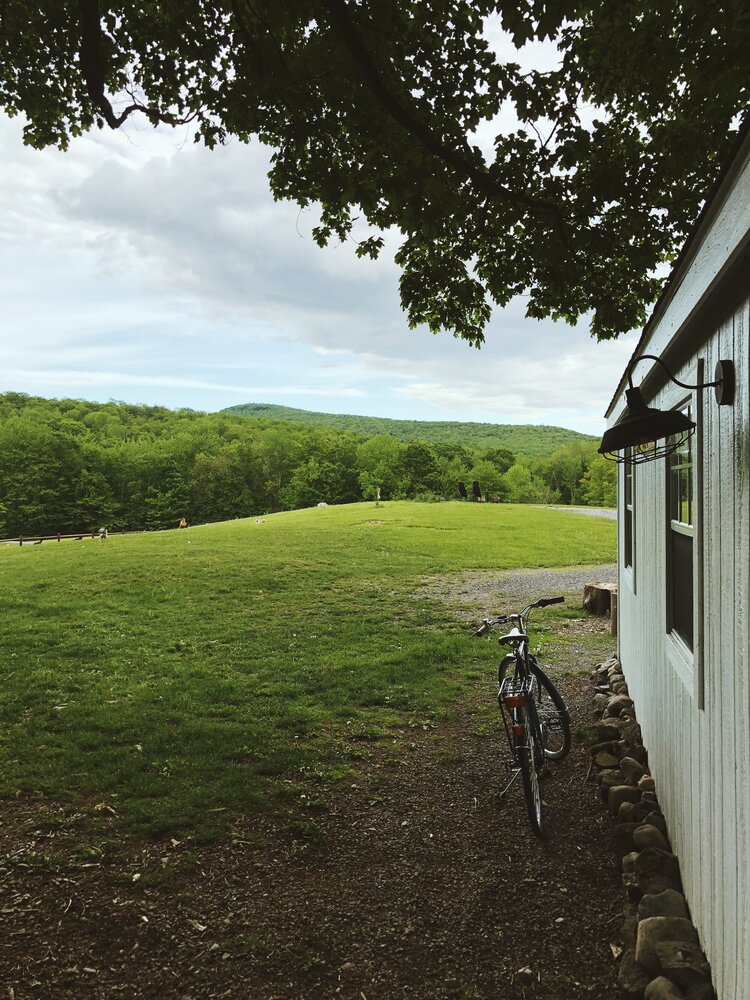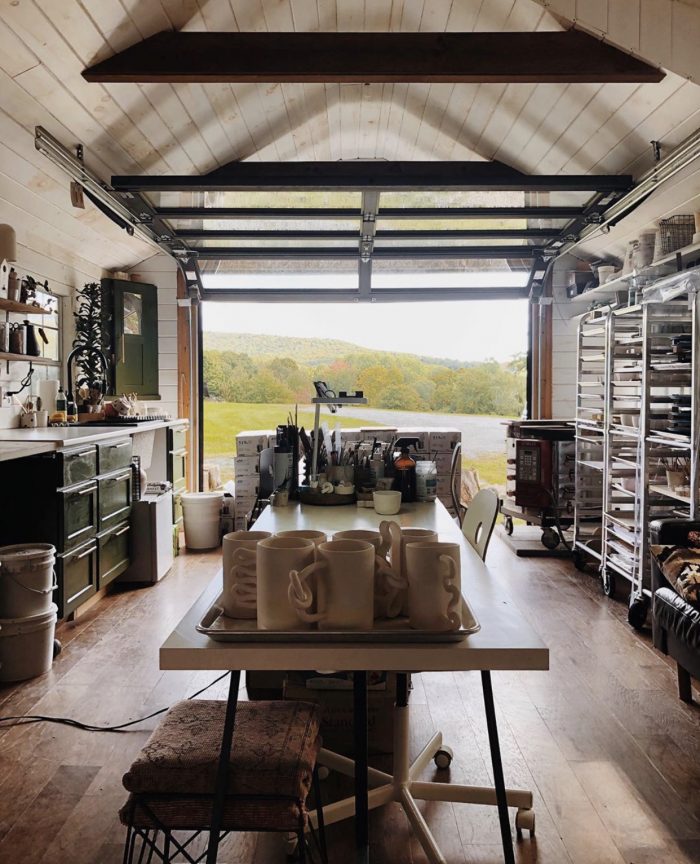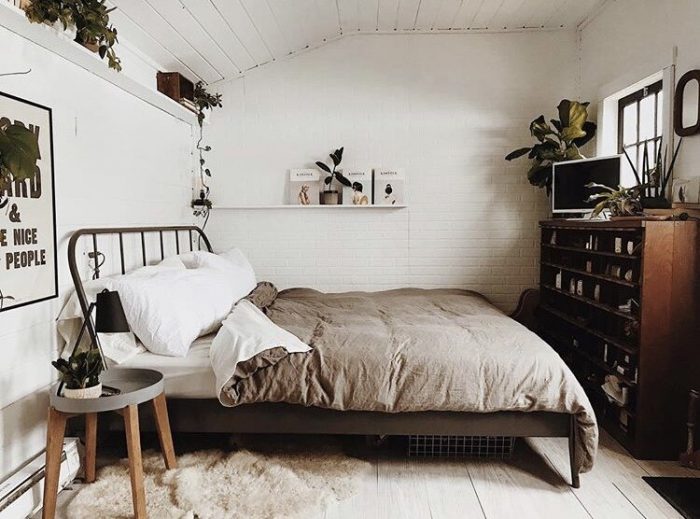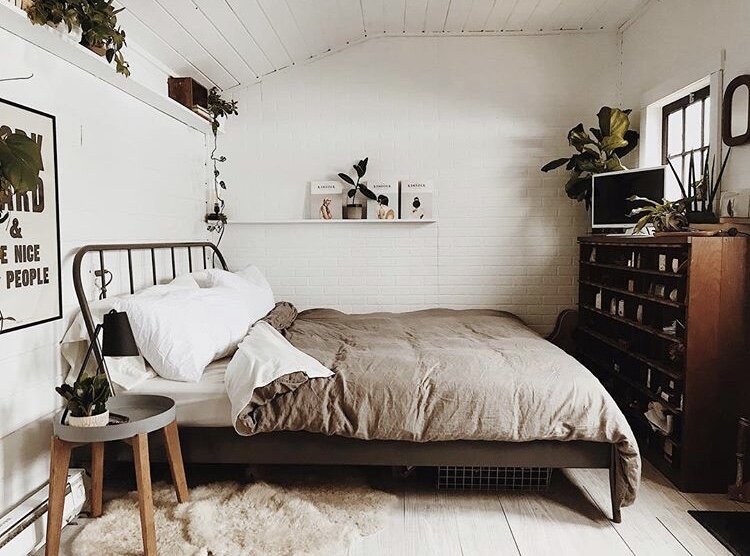 You can learn more about this home here!
A Colorful Home with Stunning Wood and Tile Work in Yucatan, MX
Asking Price: $339,000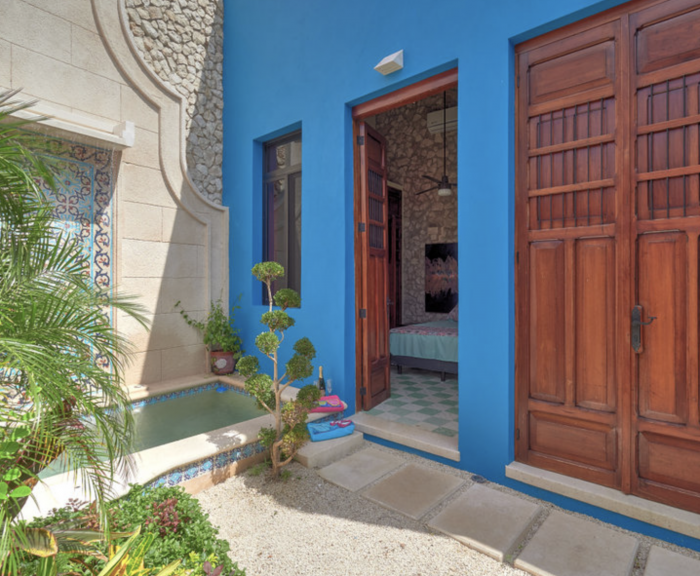 It's the doors for me. The detail on the doors in this home! The tile work and that hood in the kitchen are impeccable too. The home is owned by an artist who painted all the bold colors and details throughout!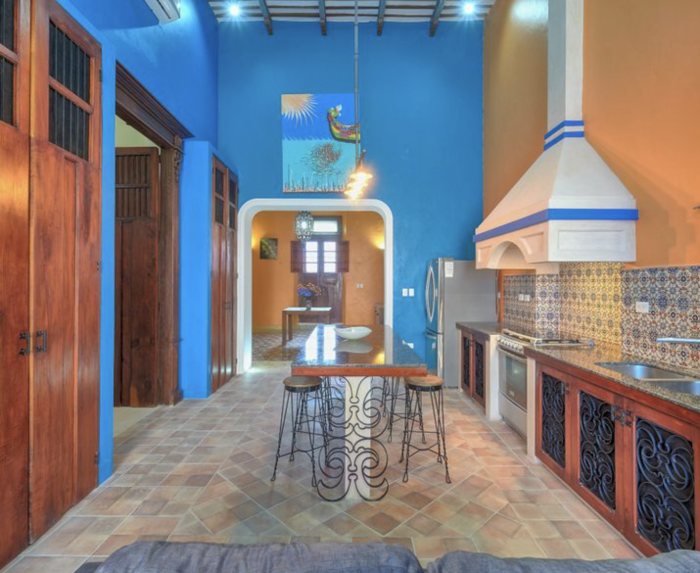 I'd love to see what this home would look like if each room was painted a different color, instead of each wall.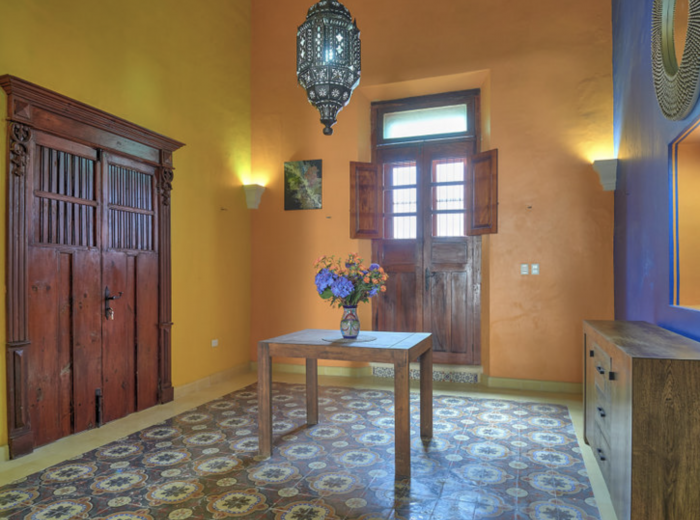 You can learn more about this property here!
A Half Timbered Home in Pint Audemer, France
Asking Price: €315,000 (Roughly $366,000)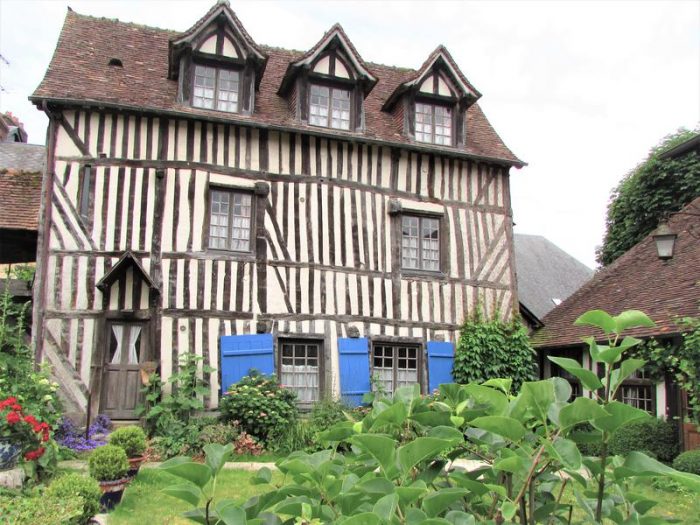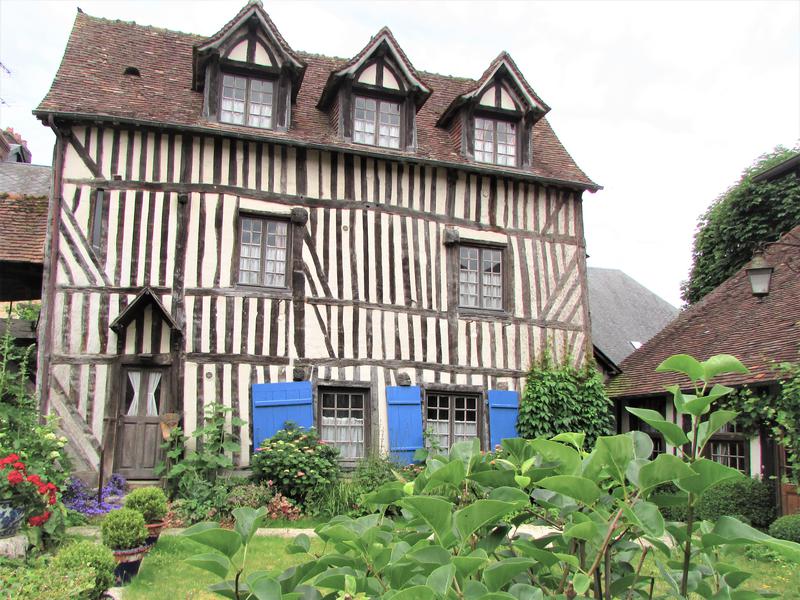 Half timbered home exteriors will always make me feel like I'm peering into a fairytale. And paired with those blue shutters! I keep looking back at that photo trying to determine if it's a drawing.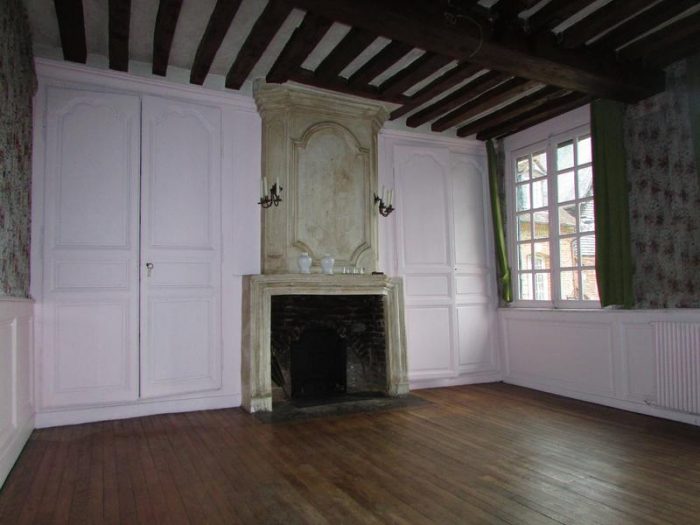 With a little TLC, and some incredible wallpaper choices, the interior of this home could match that charm of the outside!
You can learn more about this property here!
A Victorian Brownstone with Potential in Brooklyn, NY
Asking Price: $1,795,000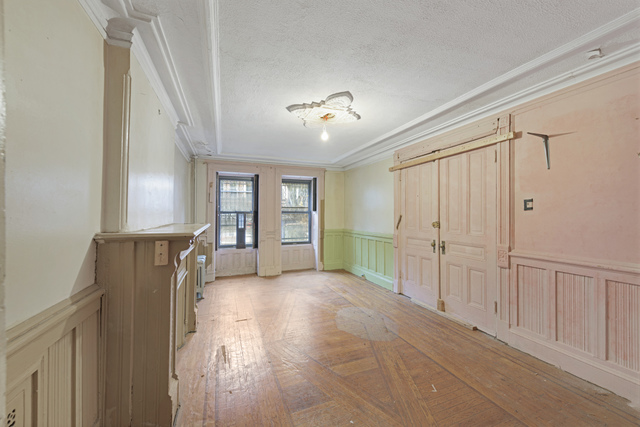 The potential in this 1899 multi-family home in Bedford-Stuvesant. WOW! The floors (!!), I sure hope they're salvageable because what a dreamboat.
Something I've seen others do in NYC is convert the incredible double-doors or room entryways in these older spaces into dramatic pocket doors, and I wonder if that would be possible in this home if someone wanted to convert it into a single-family space.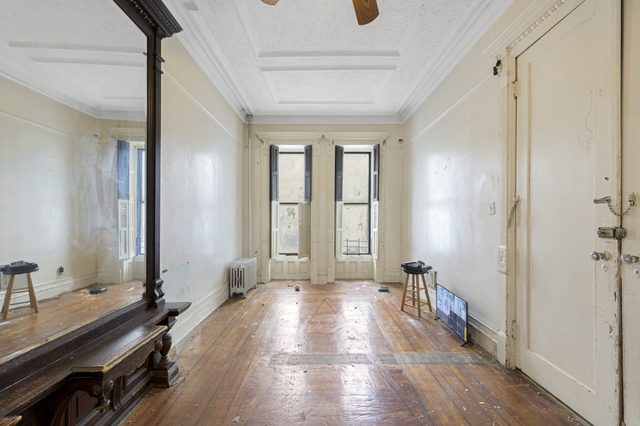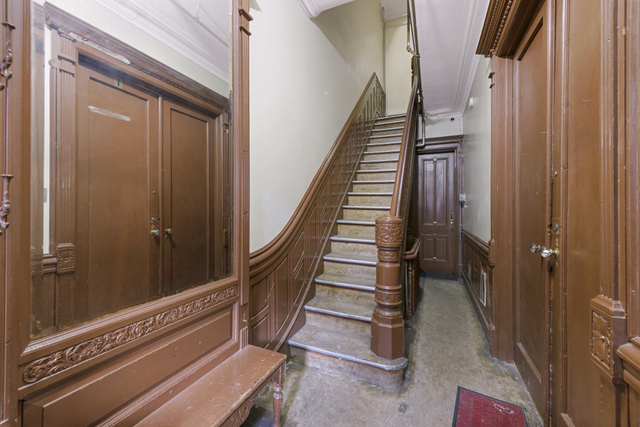 I'm sorry but the staircases in NYC brownstones will always, ALWAYS get me. An 1800s NYC home will forever be at the top of my dream home list.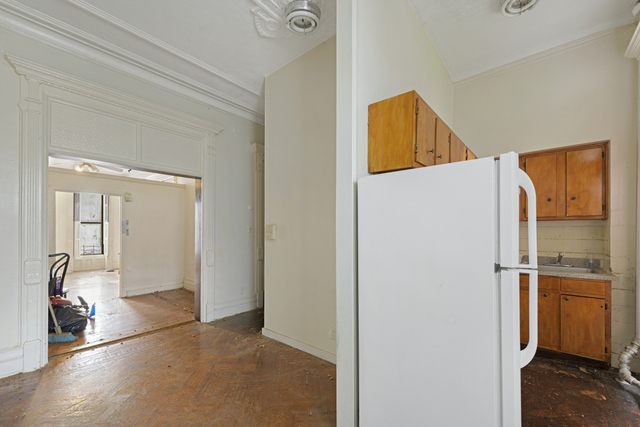 Learn more about this property here!
A Spanish Revival Home in the Los Feliz Neighborhood of Los Angeles, CA
Asking Price: $5,998,000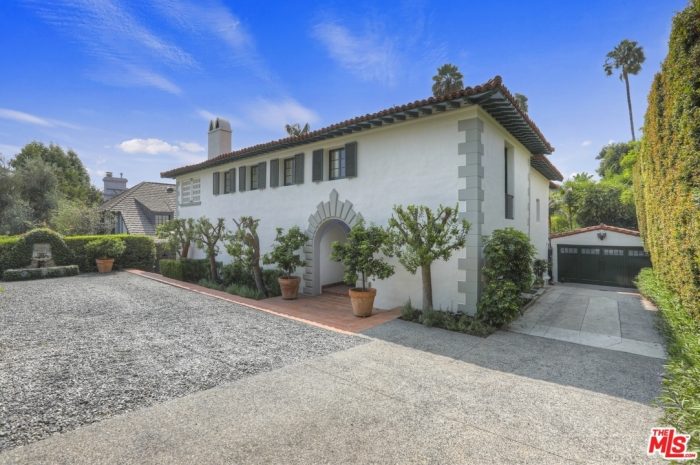 We recently passed this home on a walk we took and the front of it stopped me in my tracks. The listing photos don't do it justice. I love the deep green color used as an accent, and the entrance is breathtaking.
While I would drastically change the furniture to brighten and lighten it up, of course, the bones are so exquisite. I love a renovation project, but I'd happily move in and just decorate this place.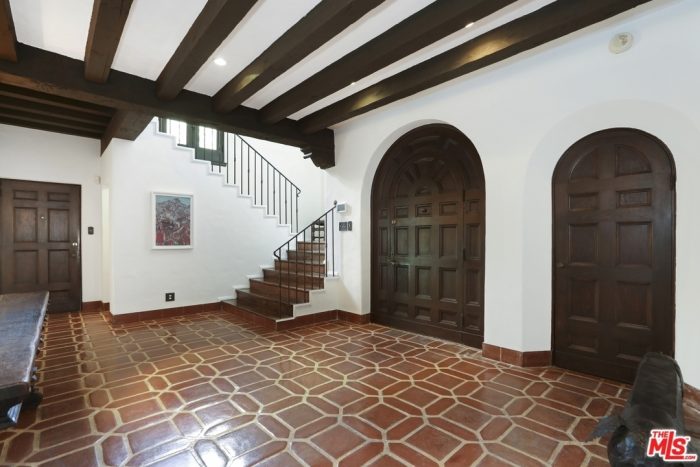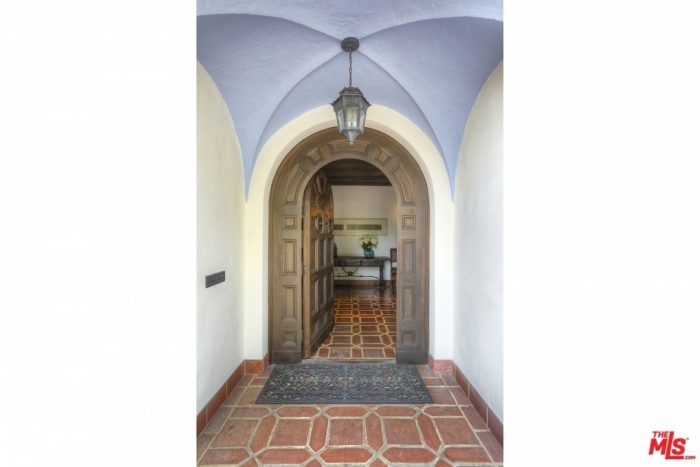 Details like the woodwork on the door extending past the actual door make this space feel so grand! And I love the built-in bookcases below.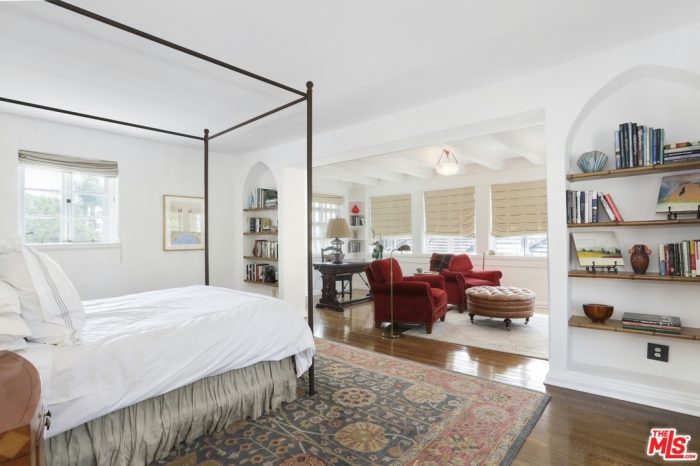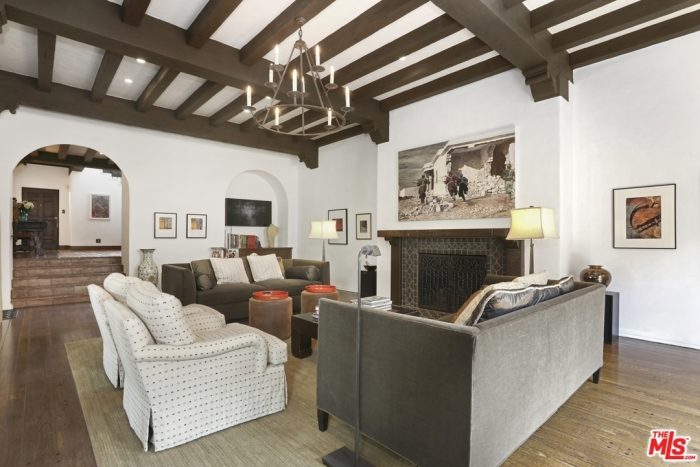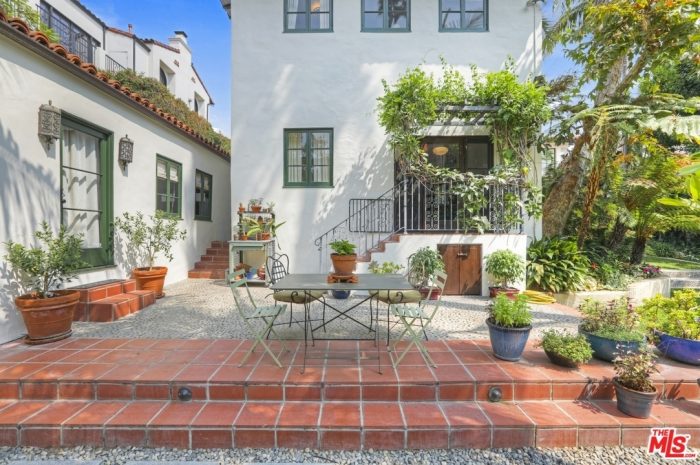 Learn more about this property here!
An Early 1900s Apartment in Rotterdam
Asking Price: € 275,000 (Roughly $320,856)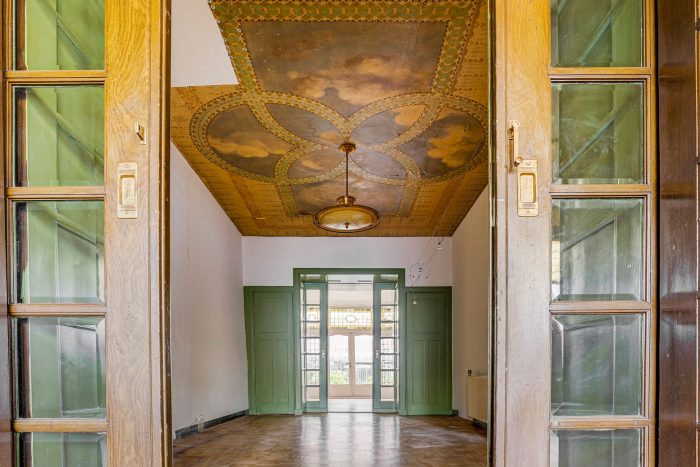 I'm about to pass out over the pocket doors, that fireplace, the handprinted details and stained glass windows.
I genuinely don't feel I need to say anything else. I'd fix anything that needed to be repaired for safety reasons but otherwise I'd leave every original detail possible. What a stunner.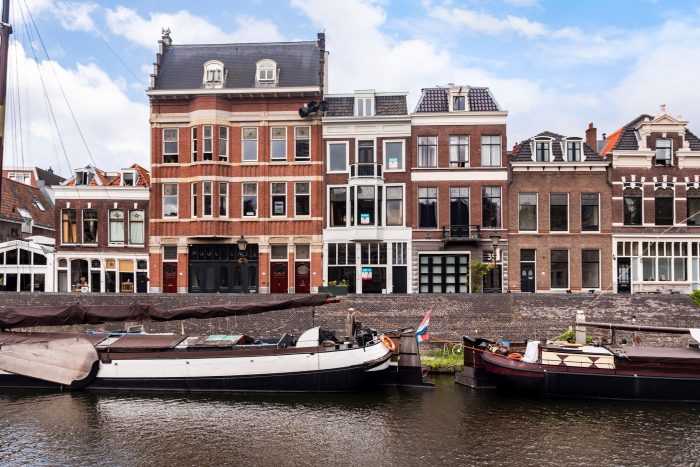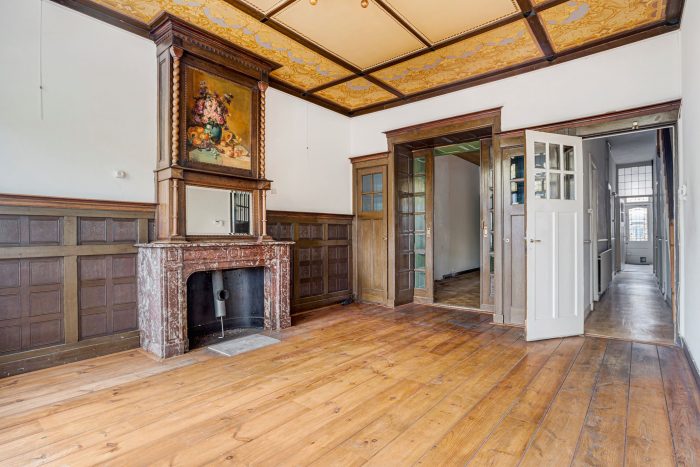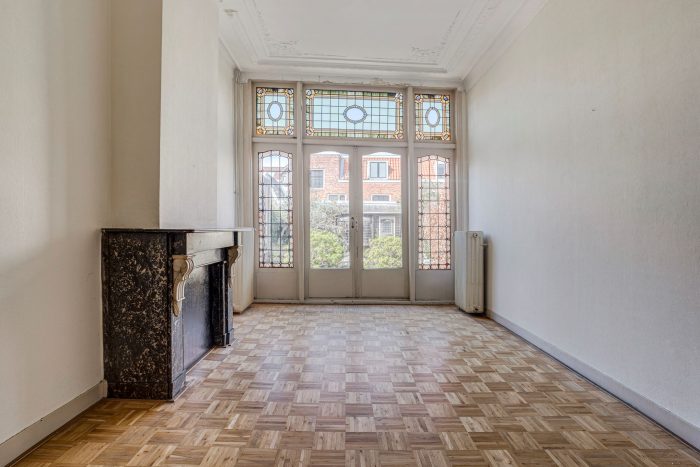 Learn more about this property here!
A 40 Bedroom Abbey on the Contenin Peninsula, France
Asking Price: € 780,000 (Roughly $909,838)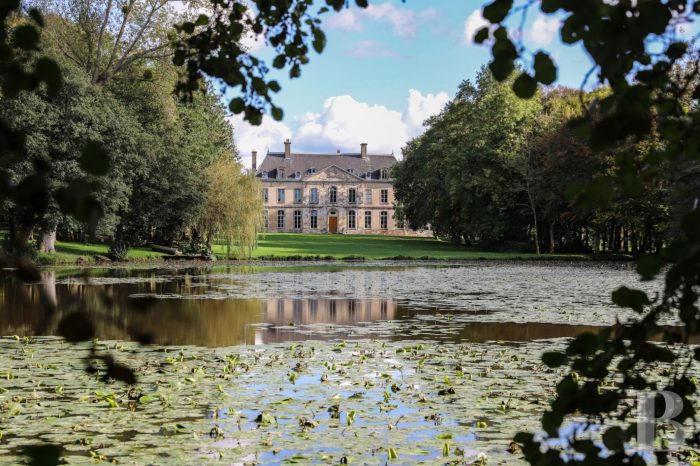 I don't really know why you'd need a property with 40 bedrooms but the fact that that exists in France for less than the cost of a two bedroom house in Los Angeles is really something I can't overlook. Ha! And THE MOULDING! The fireplaces. Anyone else want to go in on this one with me? With 40 bedrooms we can surely social distance…
Without a doubt France is where I spend most of my virtual time daydreaming about real estate and this abbey is one of the many reasons!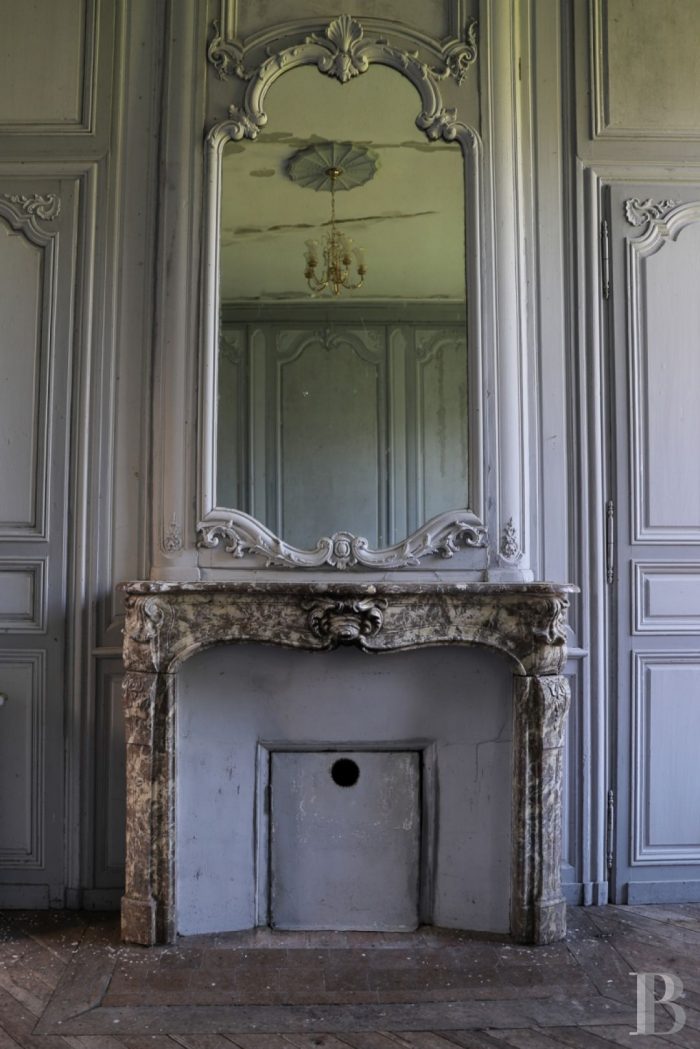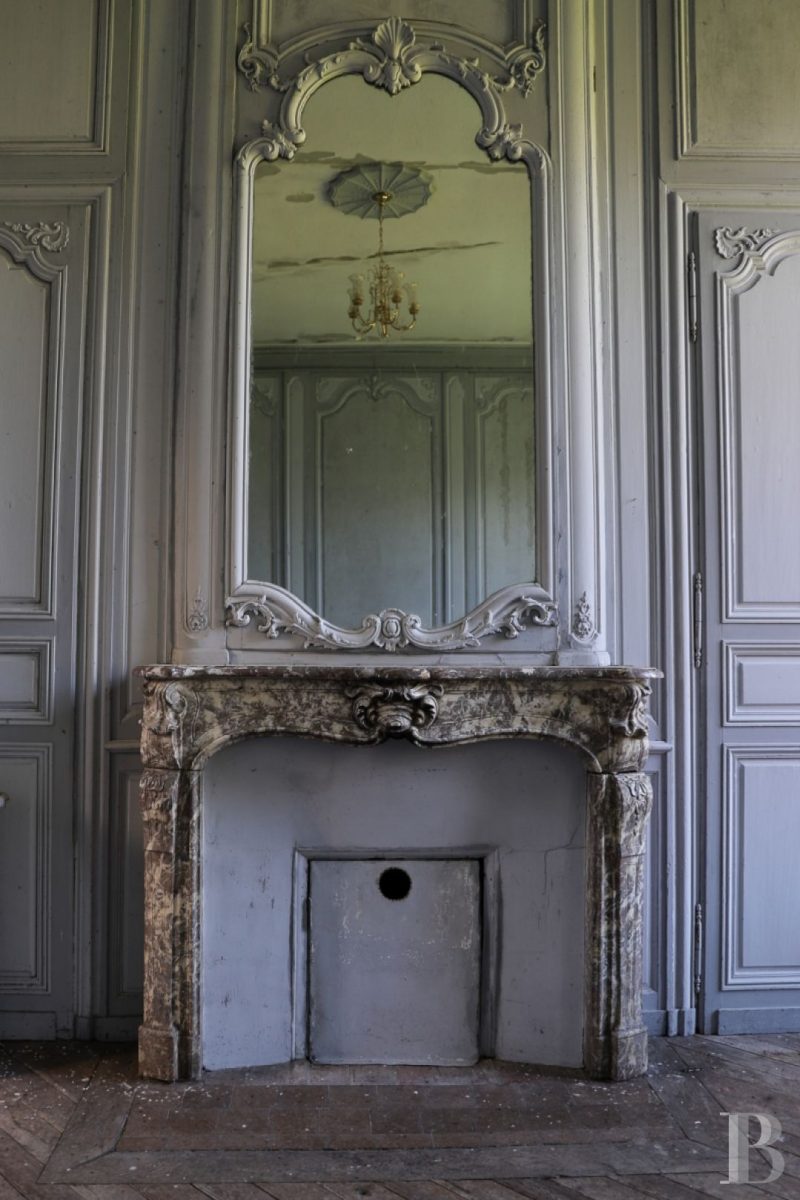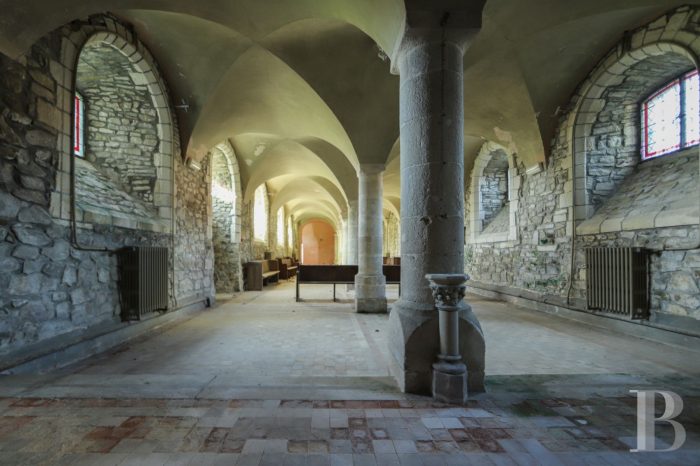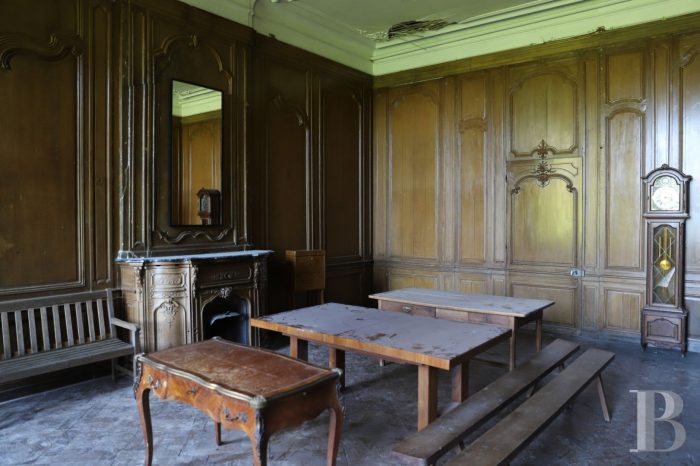 Learn more about this property here!
I'd love to hear, which one is your favorite!?
More Houses I Want To Live In…
Also, if you too love to look at homes and have a particular website or Instagram account you love to follow while perusing them, let me know in the comments! I'd love to keep expanding my searches to find new gems to share here!