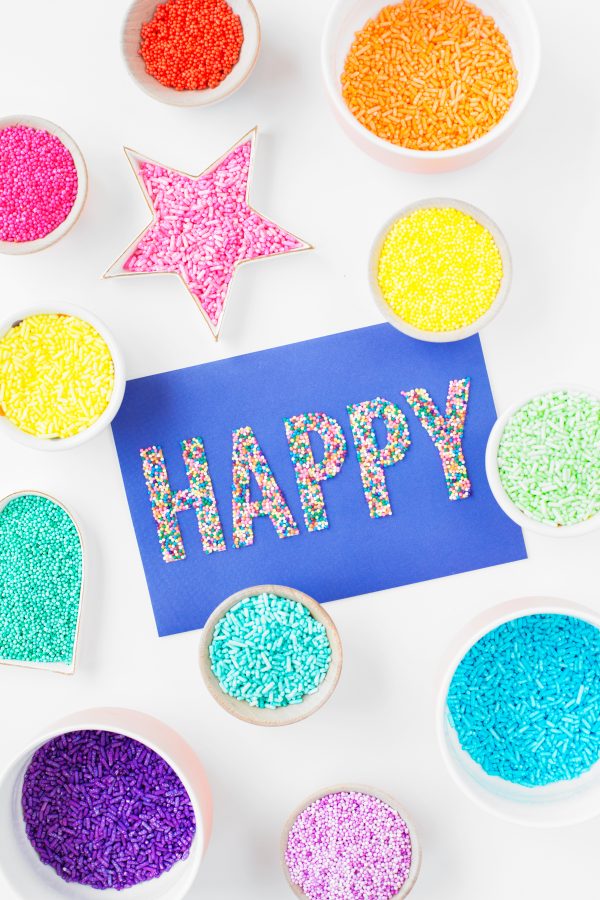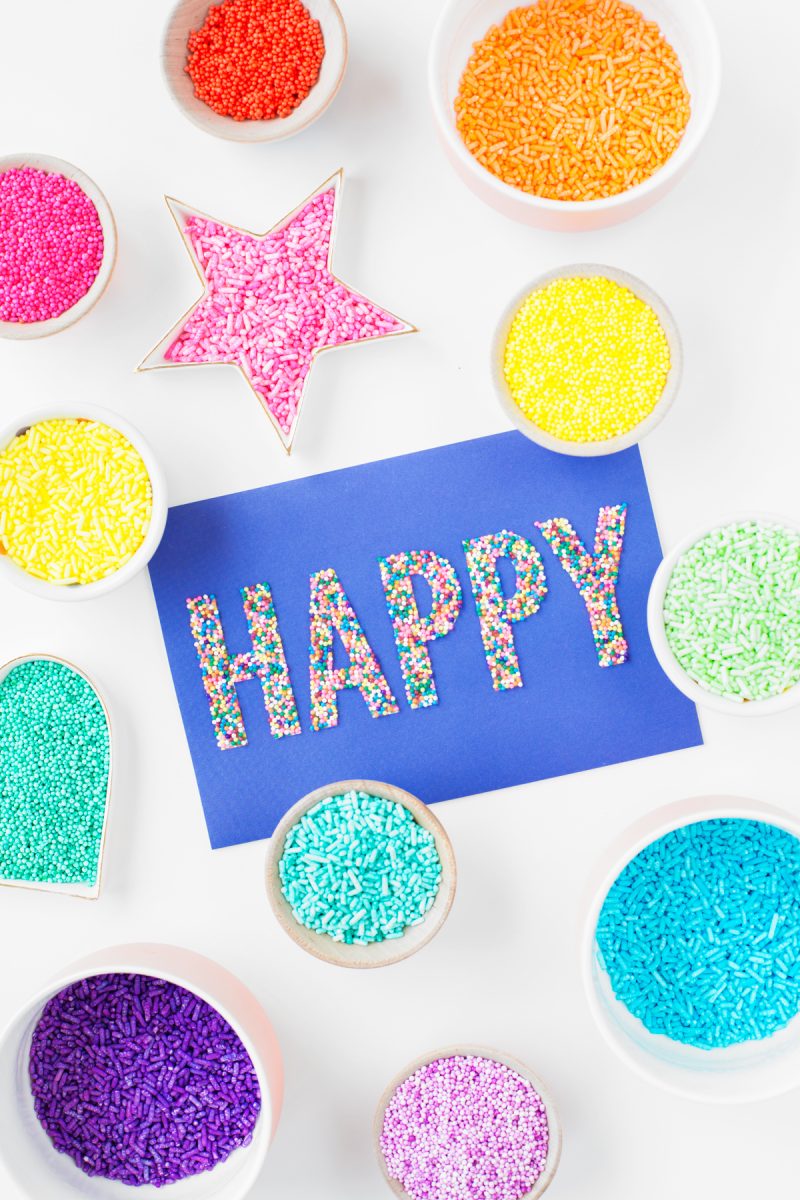 Oooooh yes we did! Did you know we often dye our own sprinkles for our food shoots? It's true! Sometimes, it's just hard to find those perfect colors. Well, as you know, we're working with Hallmark this year to share some birthday inspiration that starts with the card and… did you know they have a card with a sprinkle-message on it in their Hallmark Signature line!? OH, it's TRUE!
With that card in hand and my fellow sprinkle-obsessed friend Jenna's birthday coming up… it felt like the right time to spill our secrets and make a big ol' batch of colorful sprinkles to send her. The perfect gift. Here's how we do it!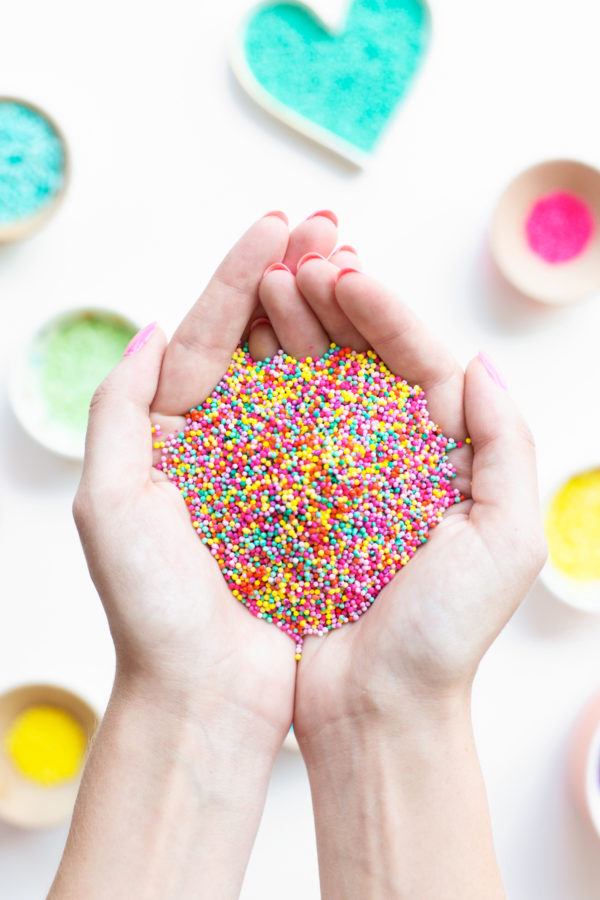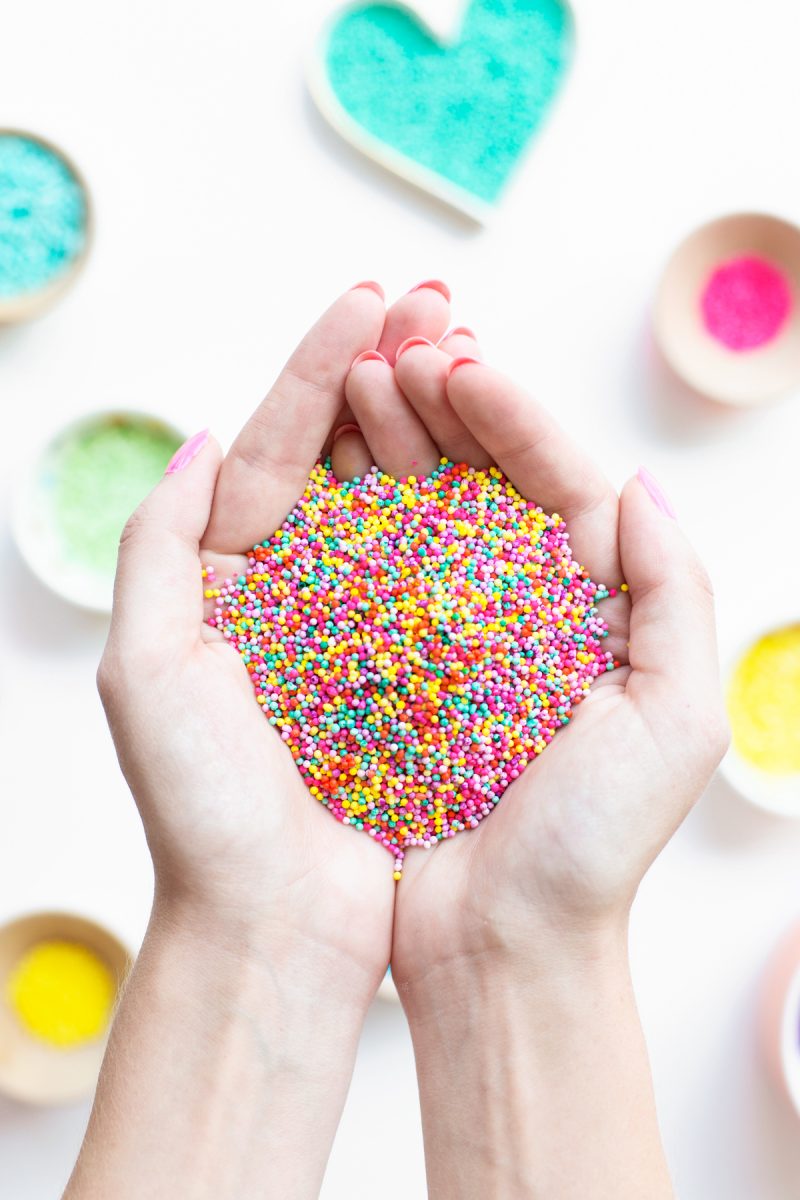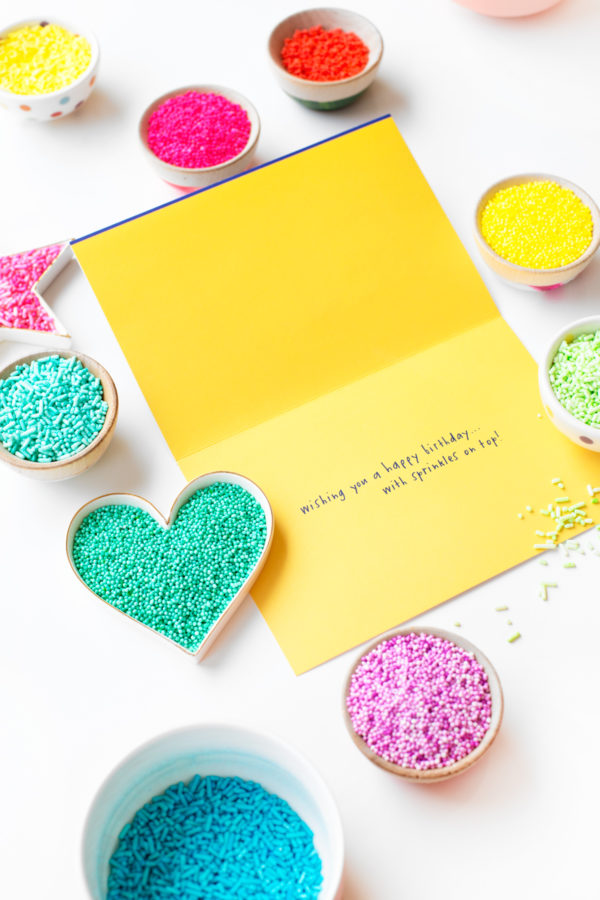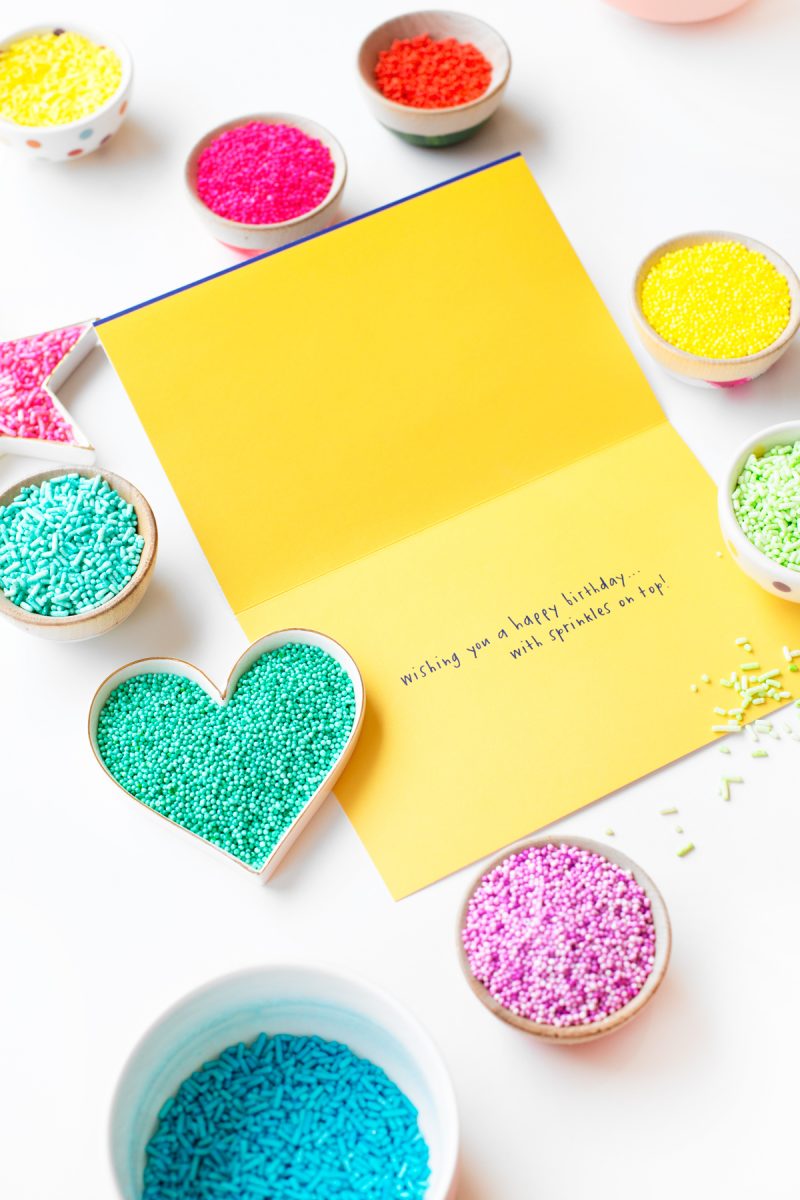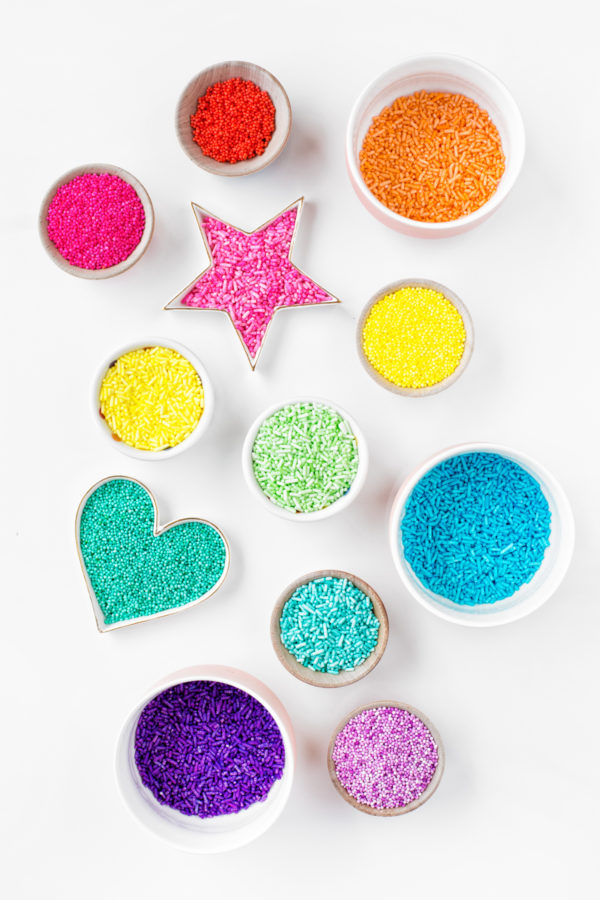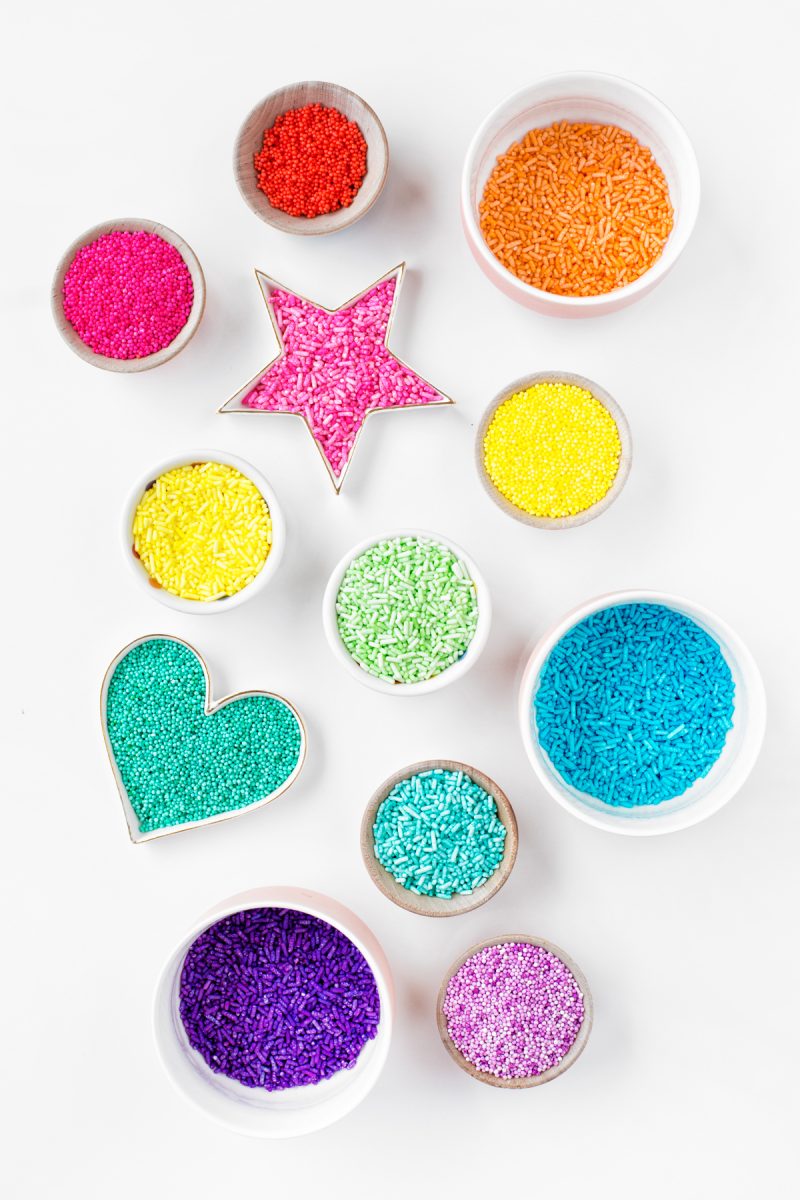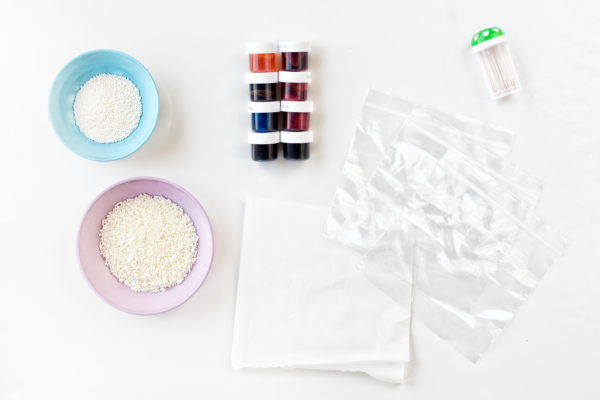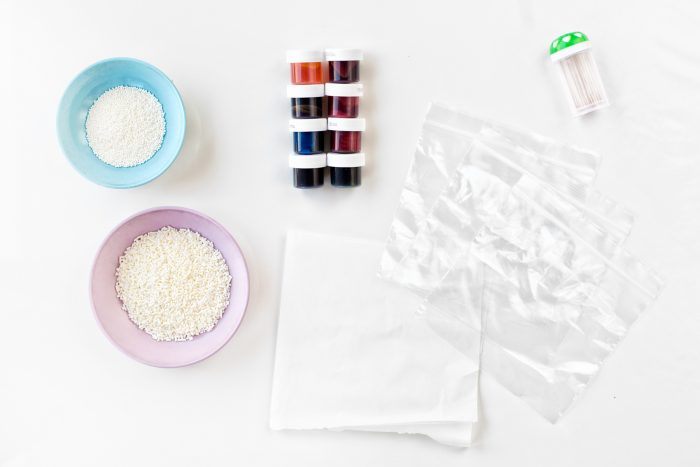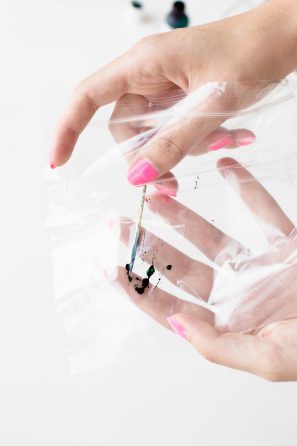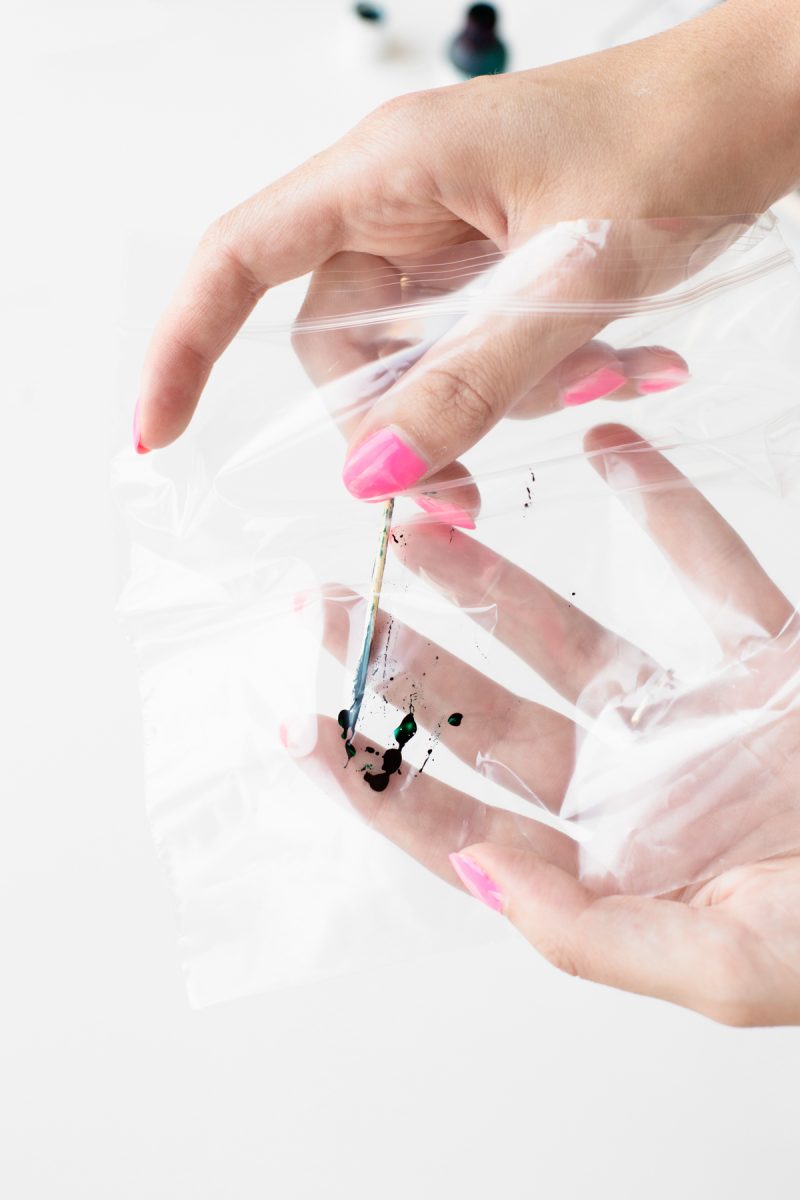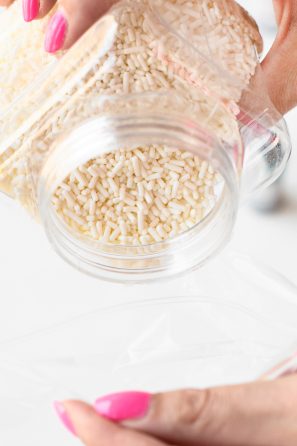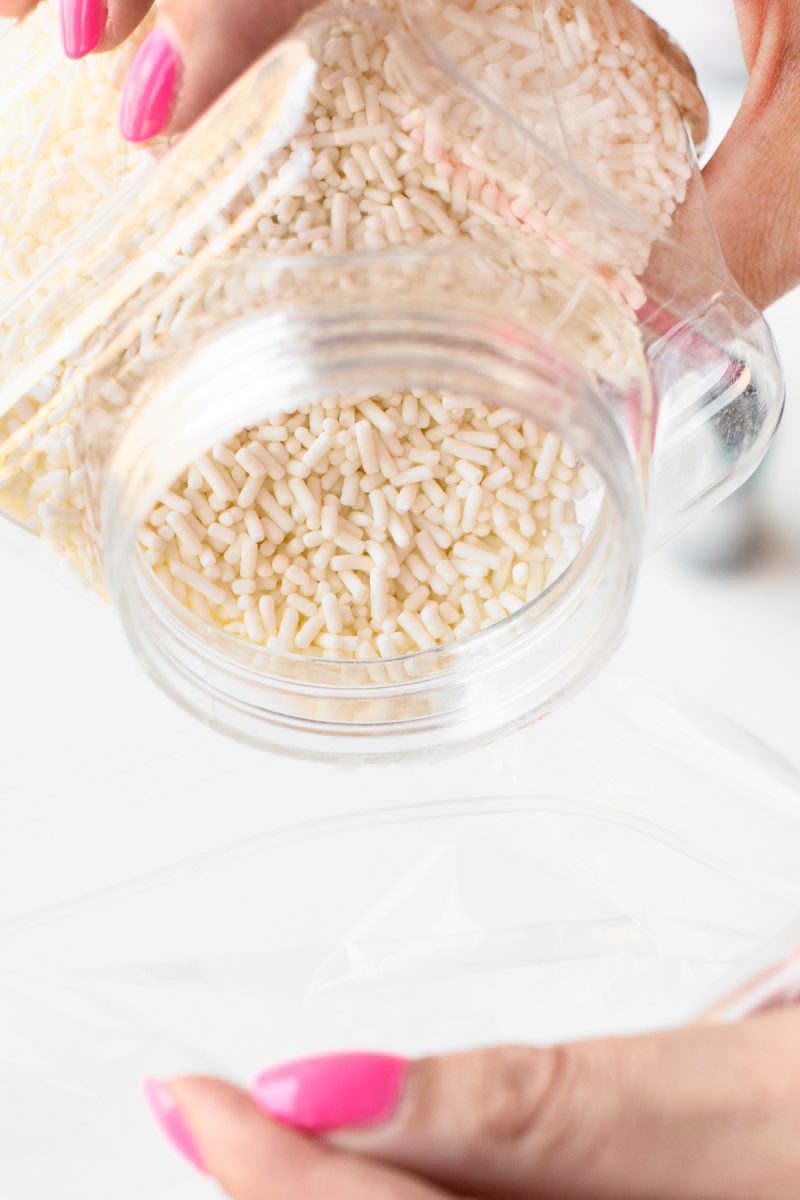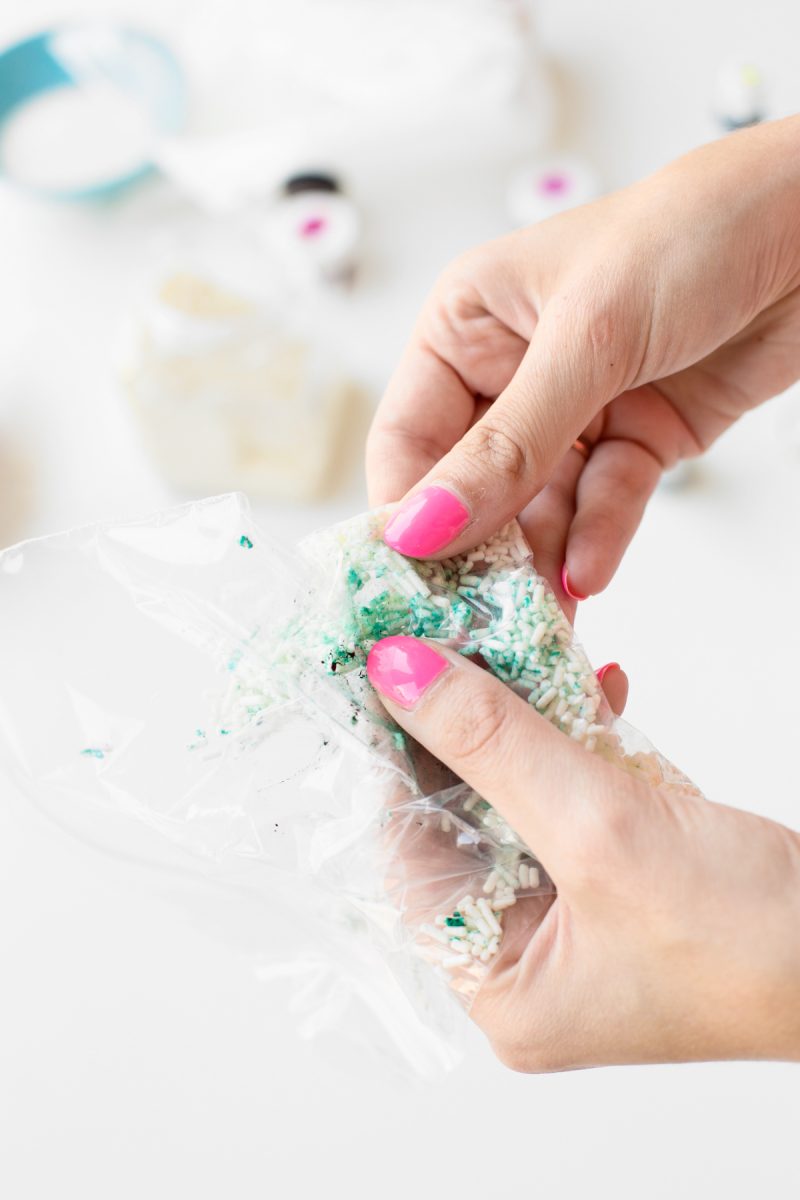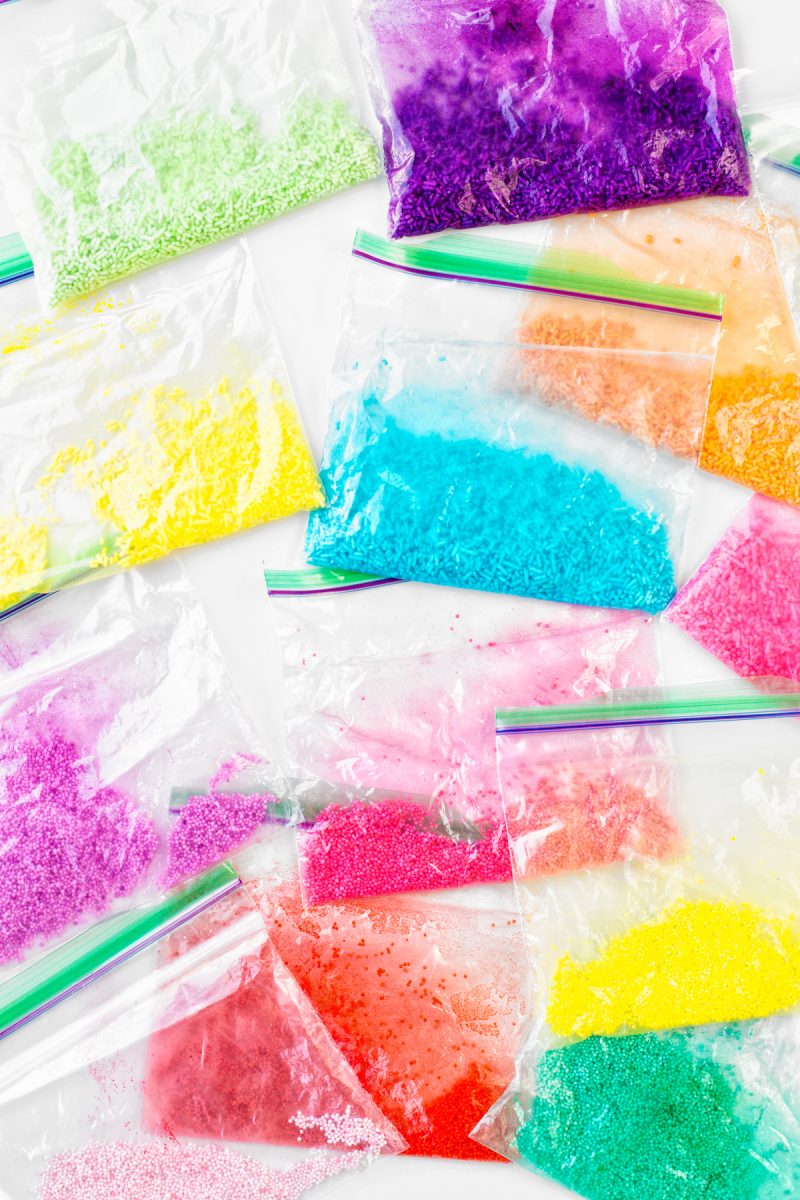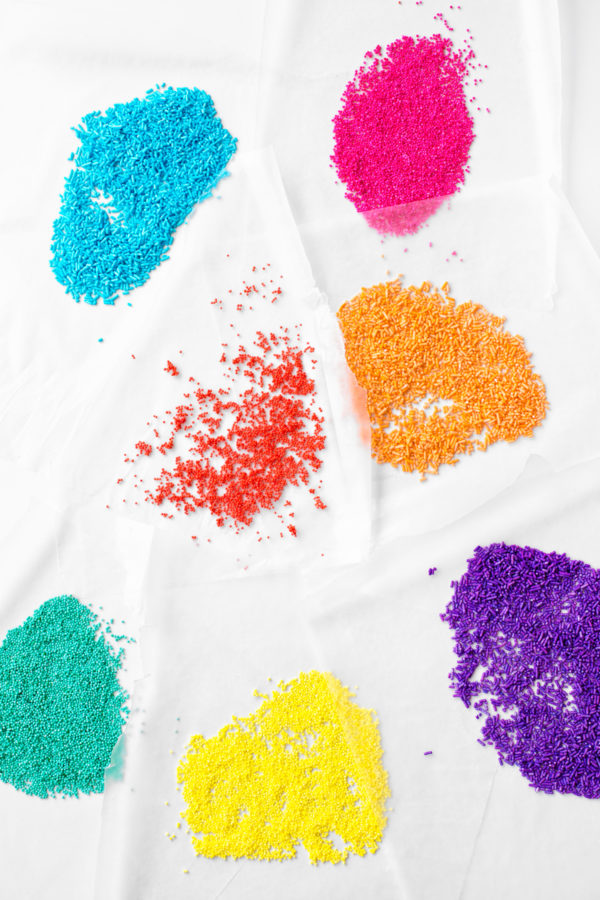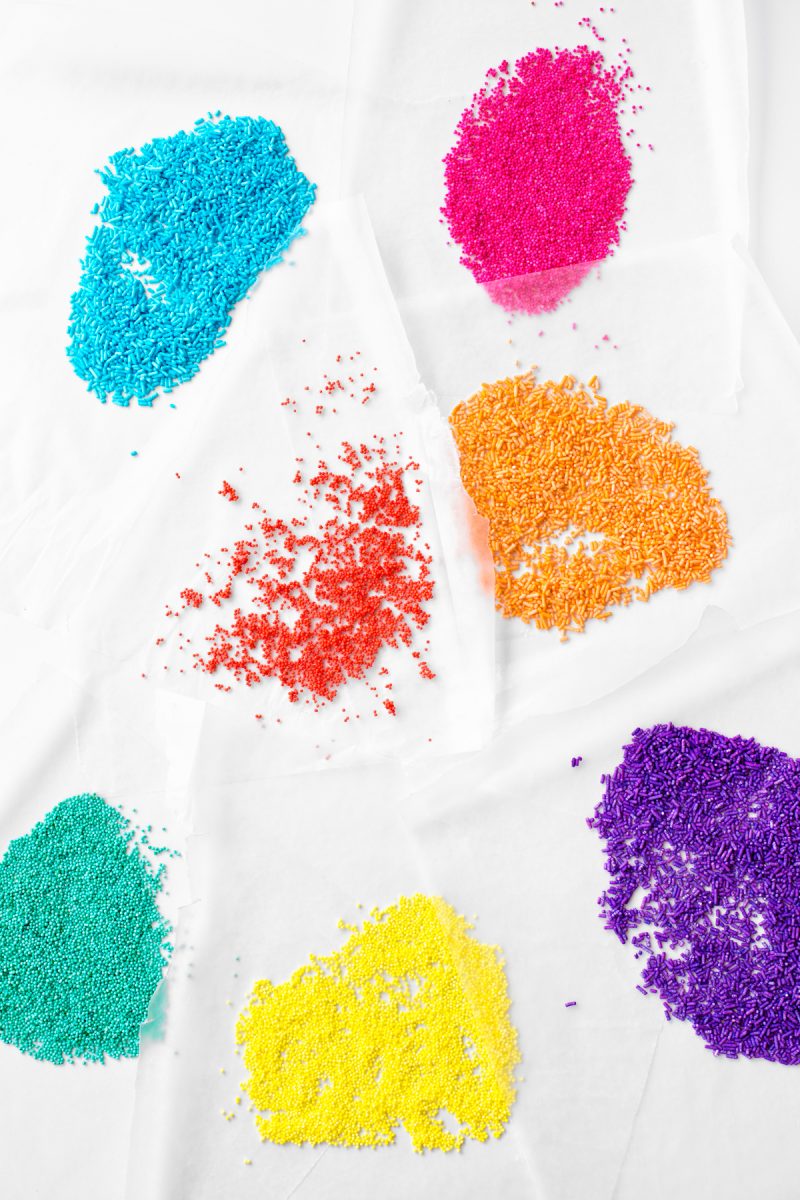 How To Dye Sprinkles
Total Time: 15 Minutes (Plus Dry Time)
Supplies
White Sprinkles (Jimmies or Non-pariels)
Gel Food Dye in Desired Colors
Toothpicks
Plastic Bags
Parchment or Wax Paper
Directions
1. Dip a toothpick into the desired gel dye color you want and then transfer that dye into the inside of a plastic bag. You can mix new colors by doing this with multiple colors in one bag! The more dye you use, the more vibrant the colors.
2. Pour white sprinkles into the bag.
3. Use your hands to "massage" the color evenly all over the sprinkles (be patient!). If the color is too pale, add in more color using the toothpick method until you reach the desired color. You want to add color little by little because adding TOO much will cause the sprinkles to clump.
4. Once happy with the color, pour out the sprinkles in a single layer on a sheet of parchment or wax paper and let dry. After they are dry, you can mix them together in whatever combinations you so choose, but don't mix colors until after they are dry or they will bleed into each other!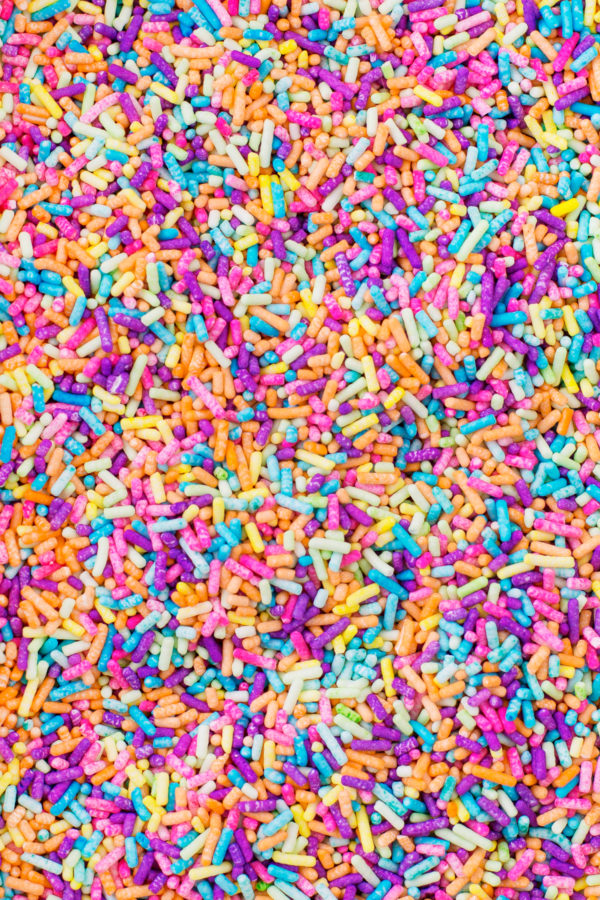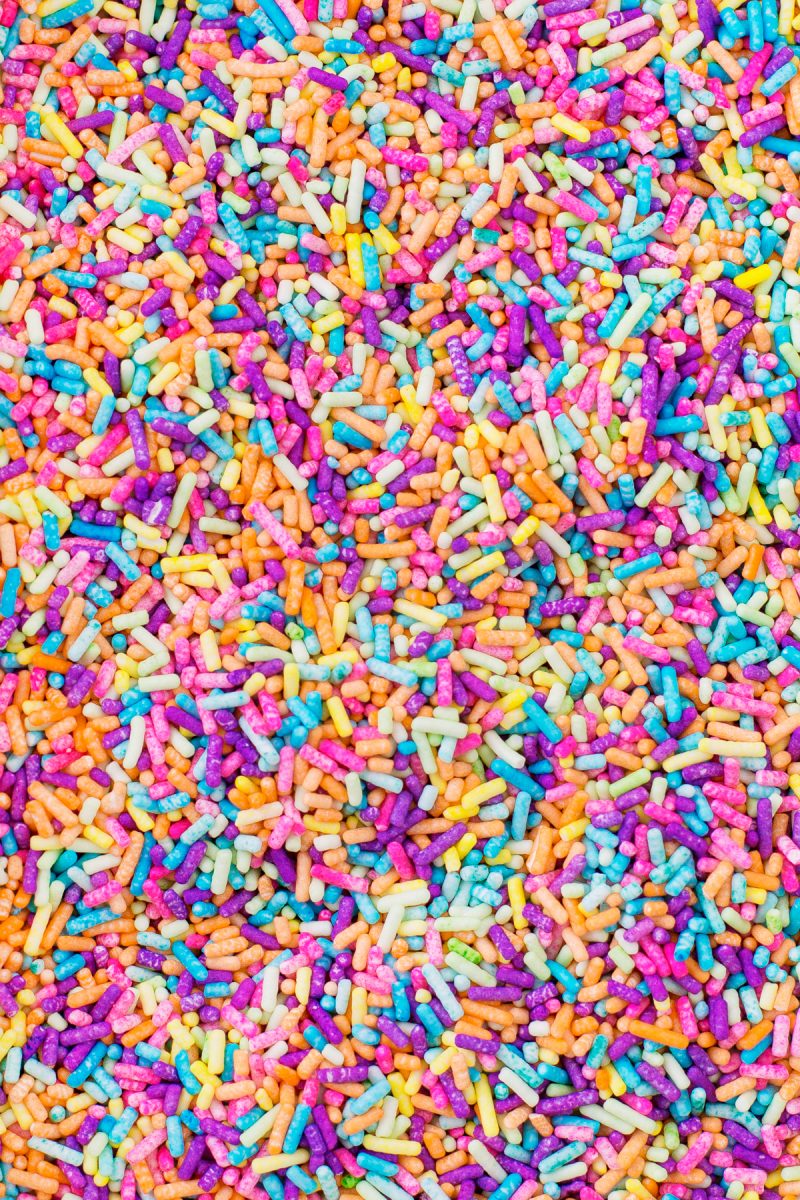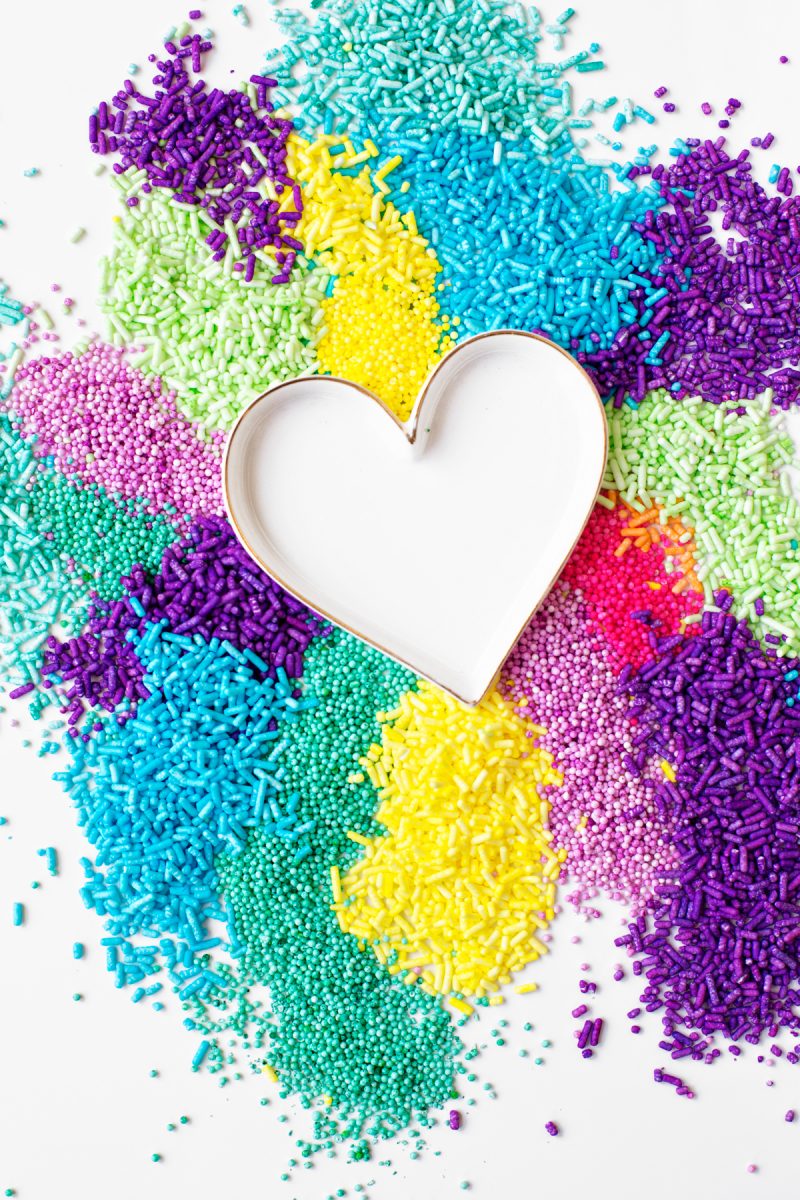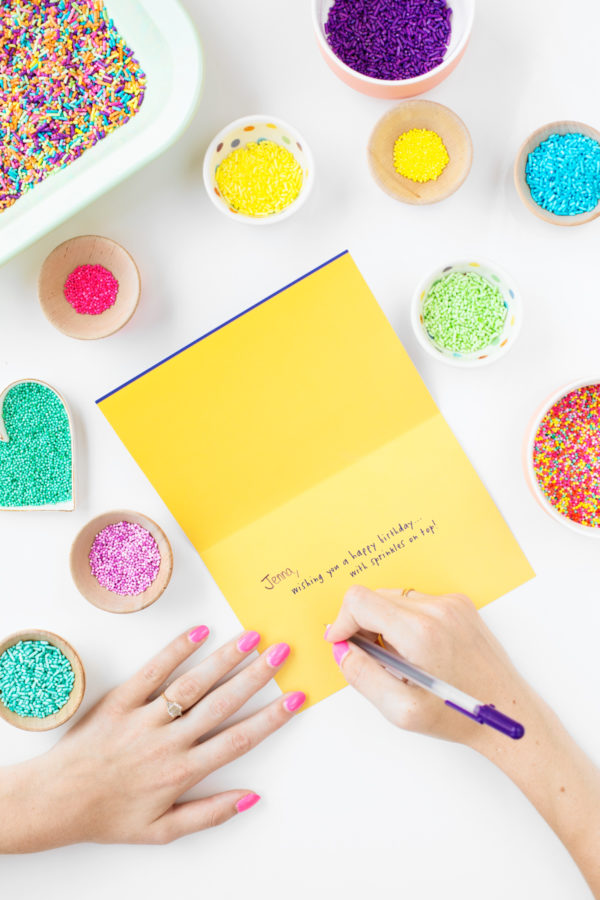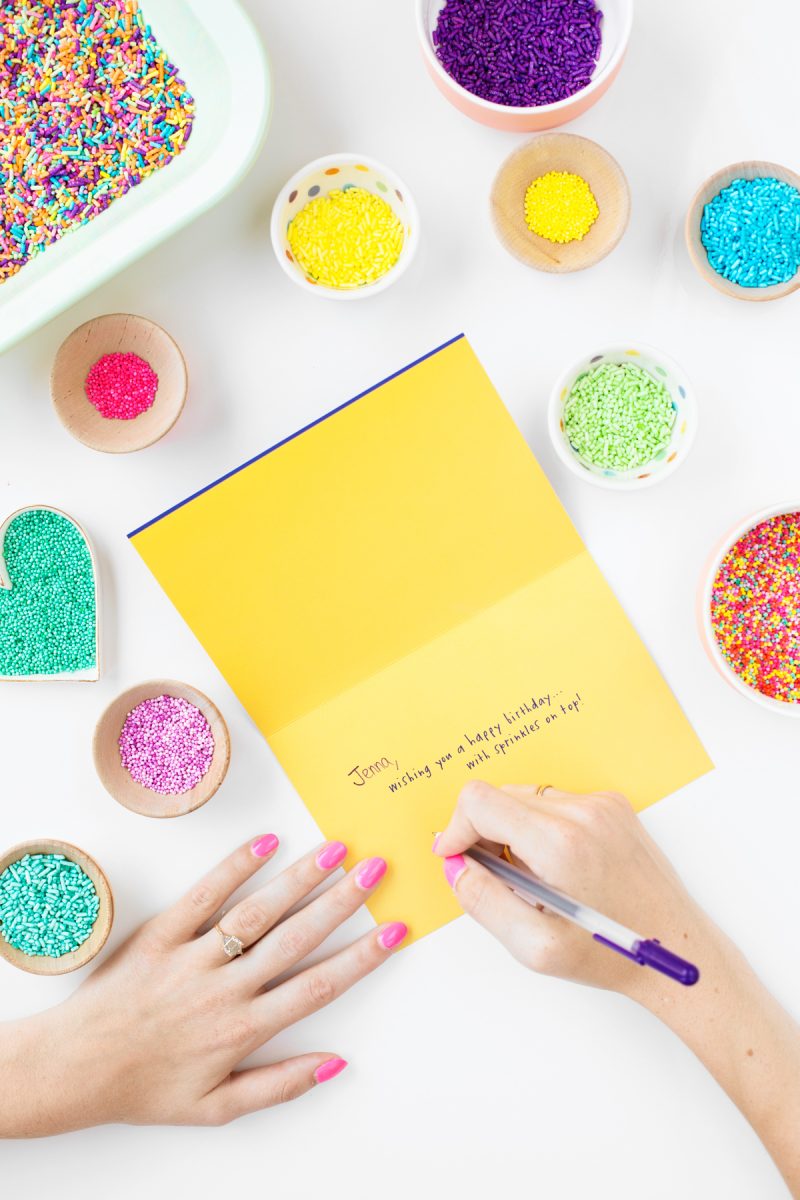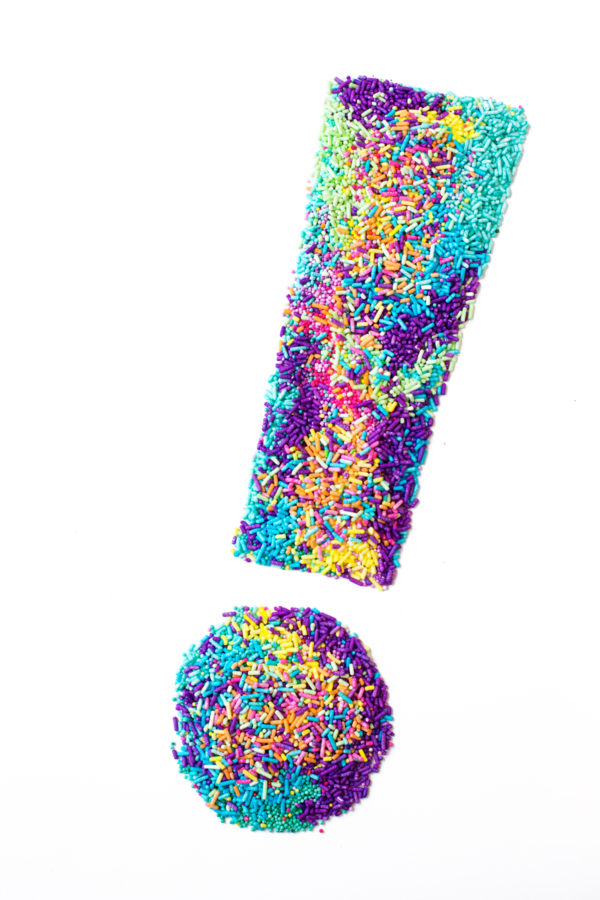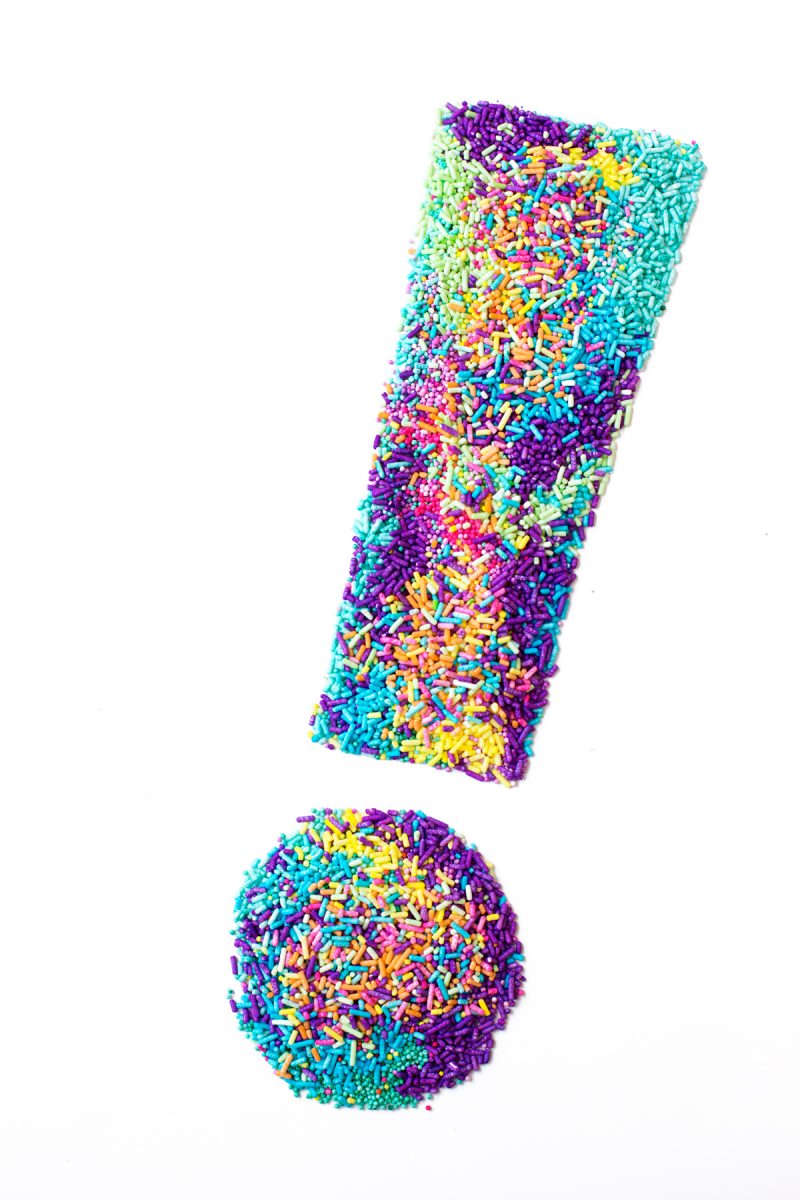 Photos by Jeff Mindell
If you have any friends that you don't typically exchange gifts with, something like a cute jar of sprinkles paired with the perfect card is a great way to send a birthday greeting! Don't ya think!?
This post was created in partnership with Hallmark. All content and opinions are that of my own! Thank you for supporting the sponsors that keep the Studio DIY party going! Read more about my editorial policies here.