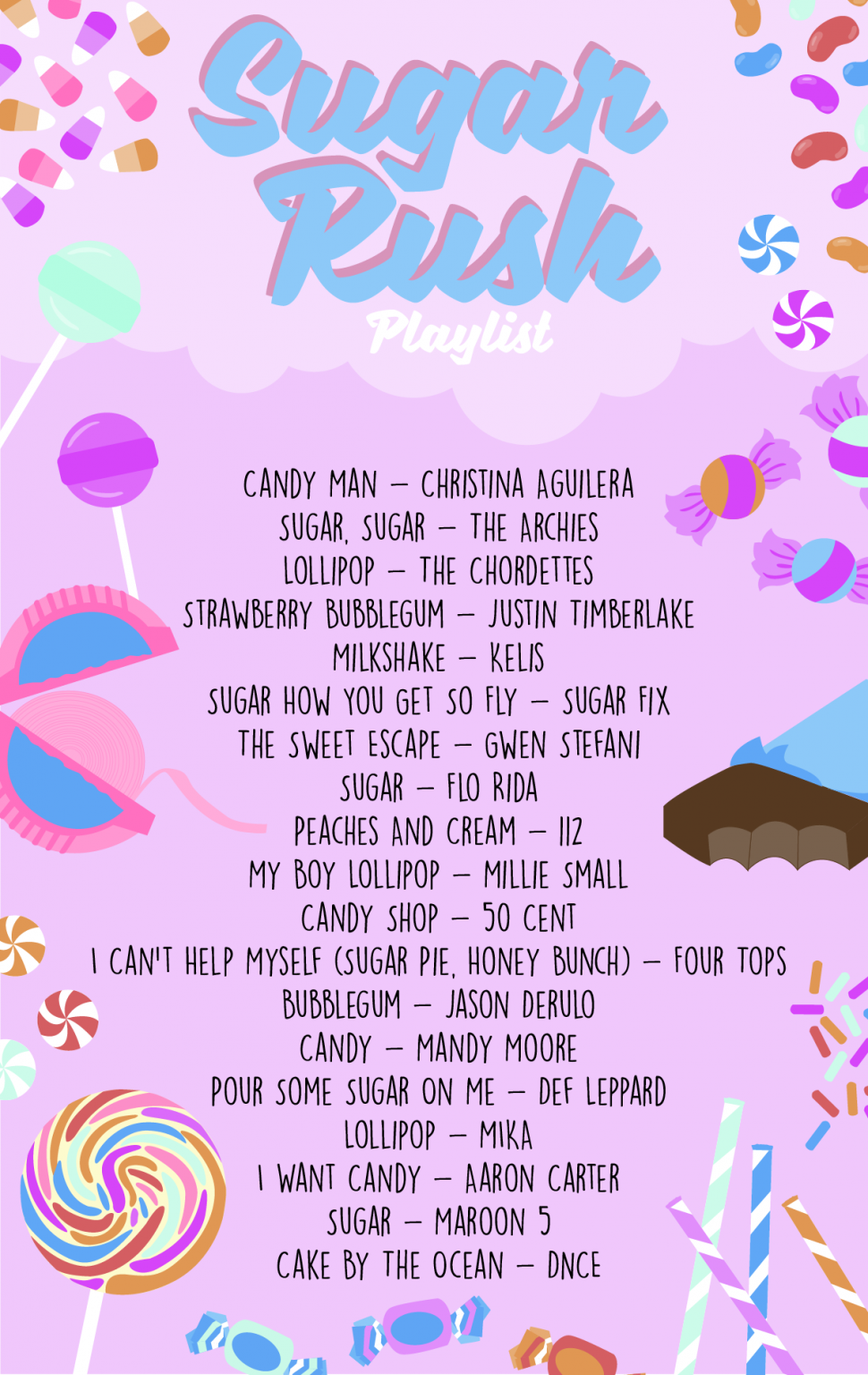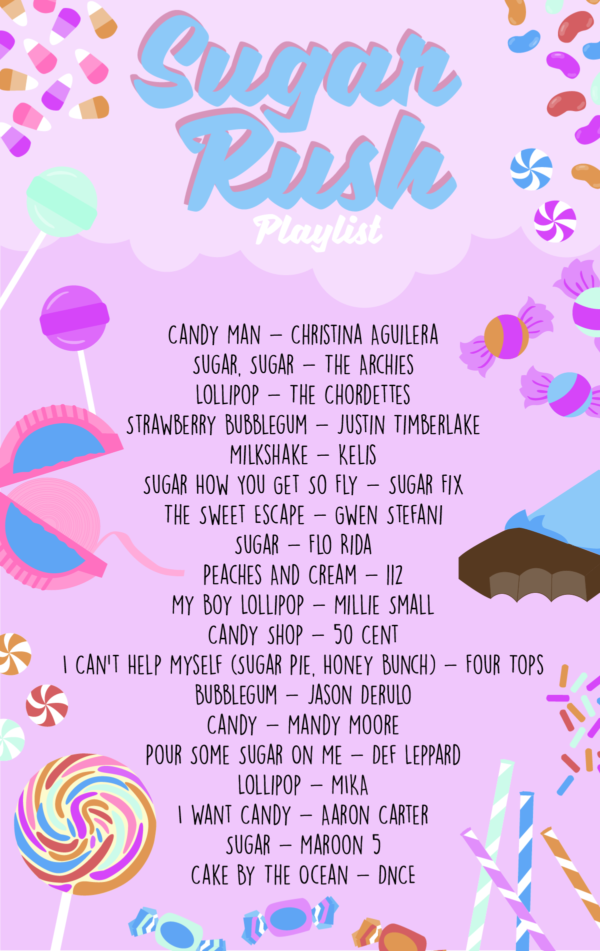 Graphics by Threadhoney
Usually our playlists have a theme around an event or celebration but this time I wanted to do something different… so I made a playlist all about SUGAR! Hahaha! There are so many songs about candy, sugar, treats or you know… that's how I choose to interpret them. 😉 Here's some of my fave sweet tunes!
Click here to listen to the Sugar Rush Playlist!
p.s. How to make Rock Candy!