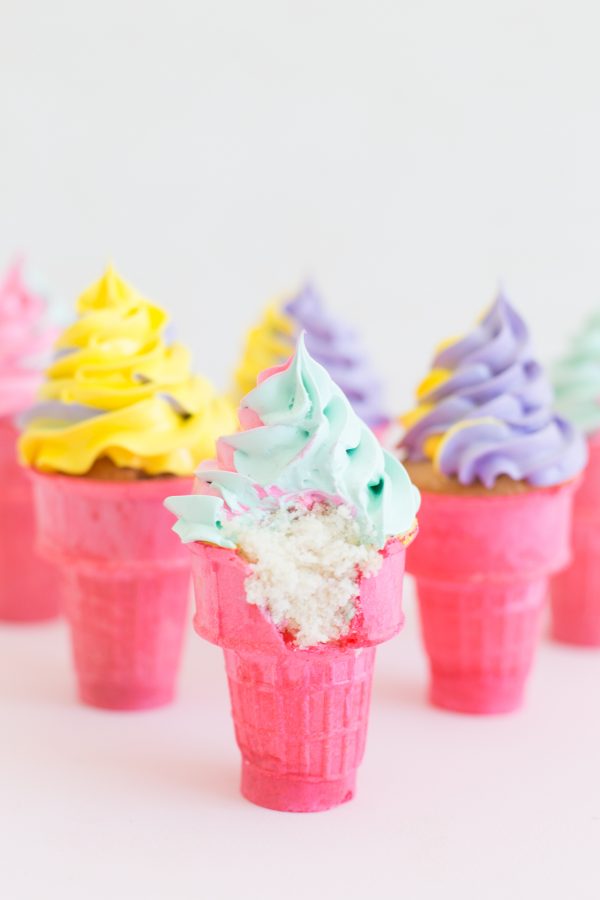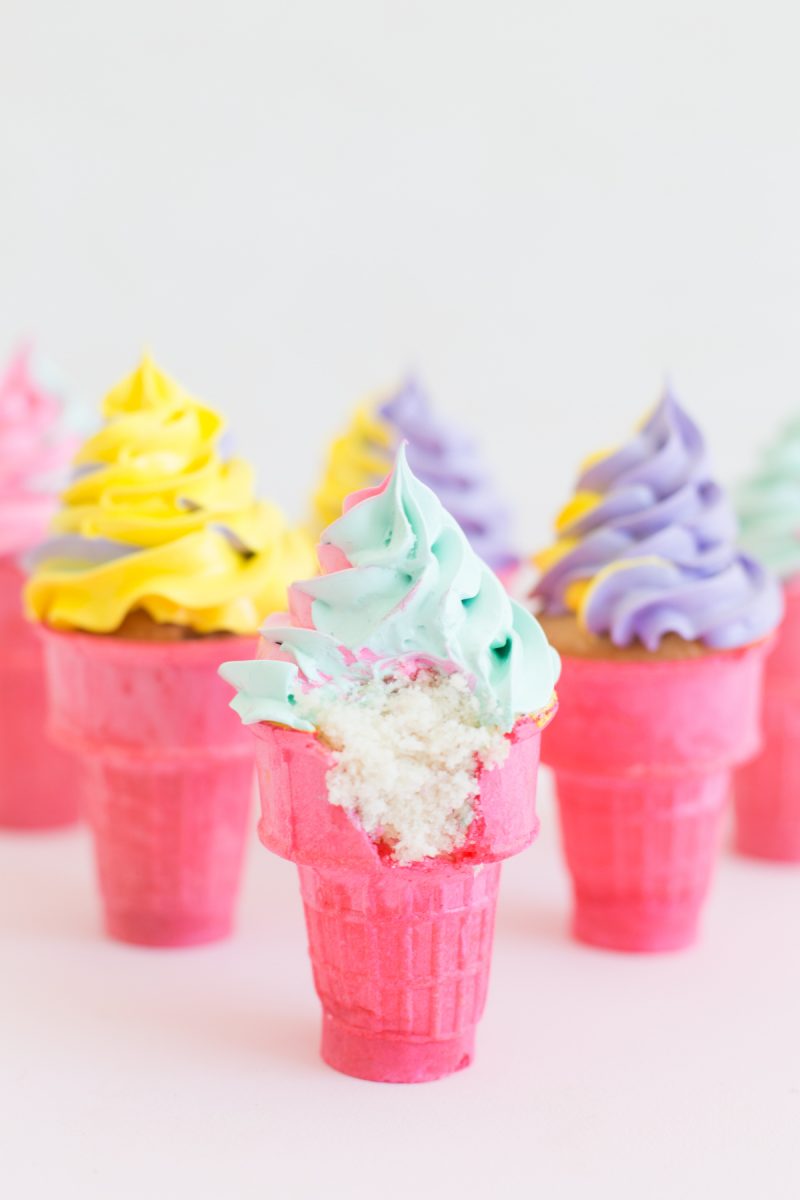 You guys! This was supposed to go up to match the ice cream clutch but then I was traveling and NOW here we are!! REGARDLESS! Any day is a good day for learning how to make ice cream cone cupcakes!! Have you ever had them?? I feel like this was such a bake sale kind of thing but we had to put our colorful spin on them. Here we go!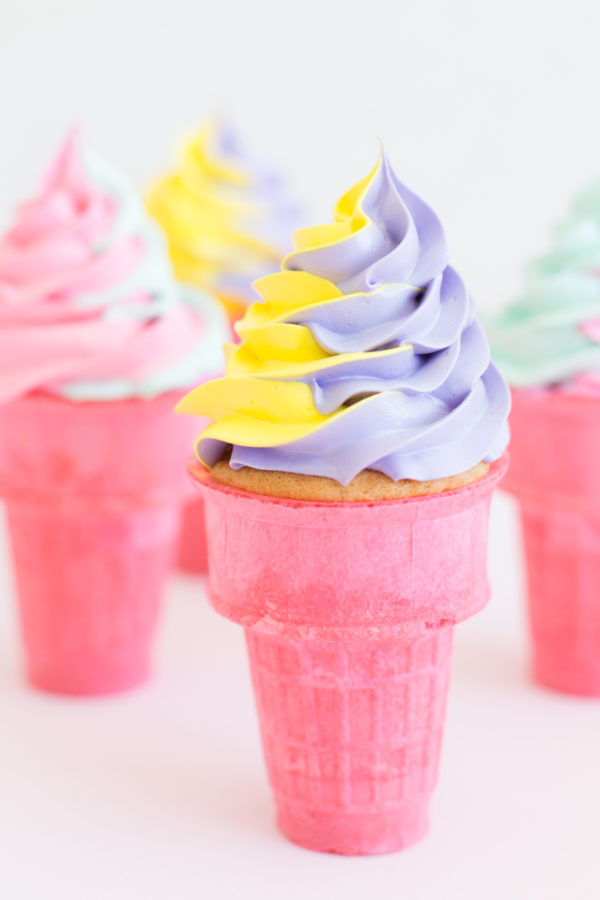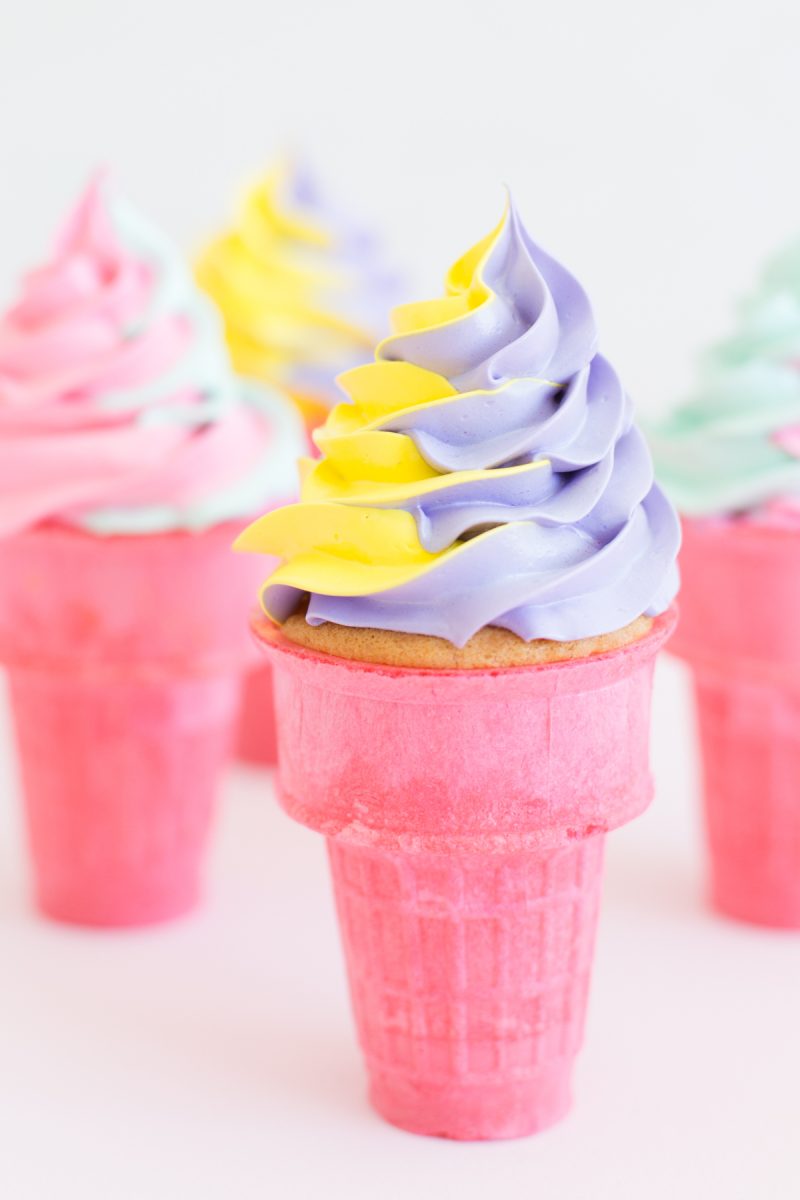 How To Make Ice Cream Cone Cupcakes
Ingredients
For the cupcakes:




1

Boxed Cake Mix or favorite cake recipe

any flavor

24

Ice Cream Cones

Cupcake tin or baking sheet

Uncooked rice

optional




For the meringue frosting:

1 1/4

cup

granulated sugar

2

tablespoons

corn syrup

3

tablespoons

water

5

egg whites

room temperature

Food coloring

Two 12-inch piping bags

One 16-inch piping bag

Large star piping tip
Instructions
Preheat oven to 350 degrees F.

To make the cupcakes: Make cake batter according to package instructions. Fill each ice cream cone halfway with cake batter. You can just set the ice cream cones onto a baking sheet and very carefully place them into the oven, but they can be quite unstable. If you fill cupcake tins with some uncooked rice, you can nestle each ice cream cone into the rice to hold them into place! (Save the rice and you can use it for blind baking pie crusts in the future!)

Bake the ice cream cone cupcakes for about 20 minutes. Remove from the oven and let cool completely.

To make the frosting: Combine the sugar, the corn syrup, and the water in a small saucepan. Bring to a boil. If any sugar granules have gotten up onto the sides of the pan, use a wet pastry brush to wash them away. This will prevent the frosting from having a grainy texture.

Cook the sugar mixture till it reaches 230 degrees F on a candy thermometer, making sure not to stir at this point.

While the sugar mixture is cooking, beat the egg whites with a stand mixer until you reach soft peaks. With the mixer running, begin to add in the hot sugar mixture in a slow steady stream down the side of the mixing bowl.

Beat on high till thick, fluffy and completely cooled (7 to 10 minutes).

Divide frosting evenly into two bowls and color as desired.

Place one color into the first 12-inch piping bag and place the second color into the other 12-inch piping bag. Place both piping bags into the 16-inch piping bag fitted with the large star piping tip.

Frost each ice cream cone cupcake with a generous swirl of meringue frosting.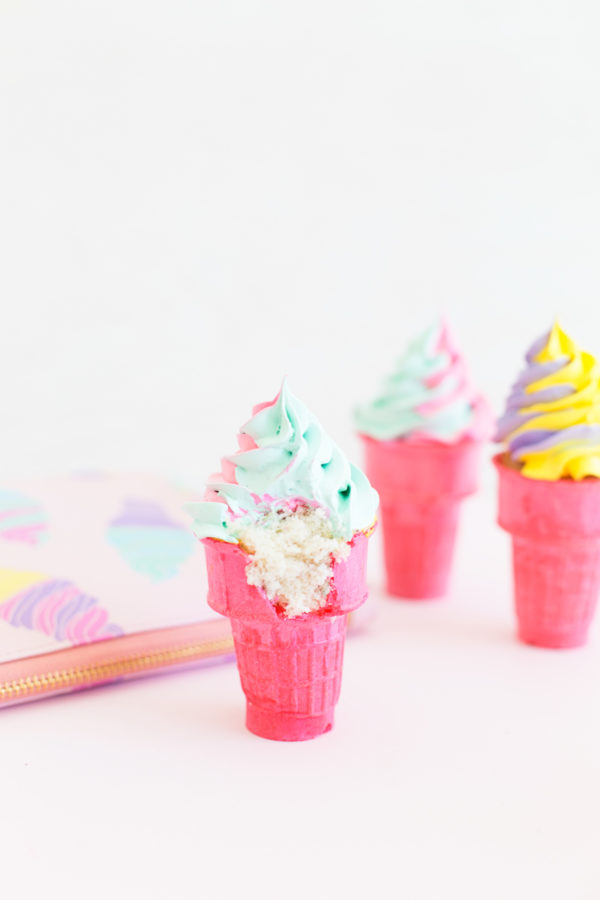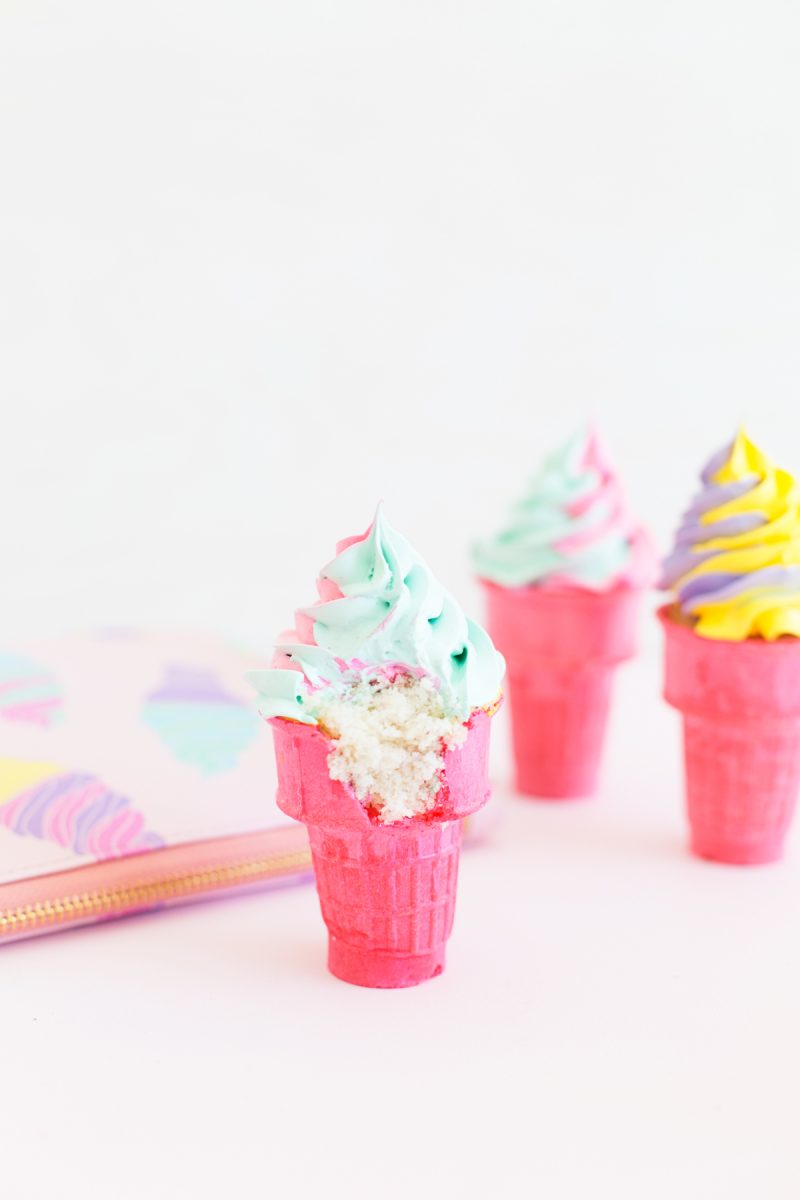 Photos by Jeff Mindell | Recipe by Theresa Rountree
They really look like soft serve, don't they!?