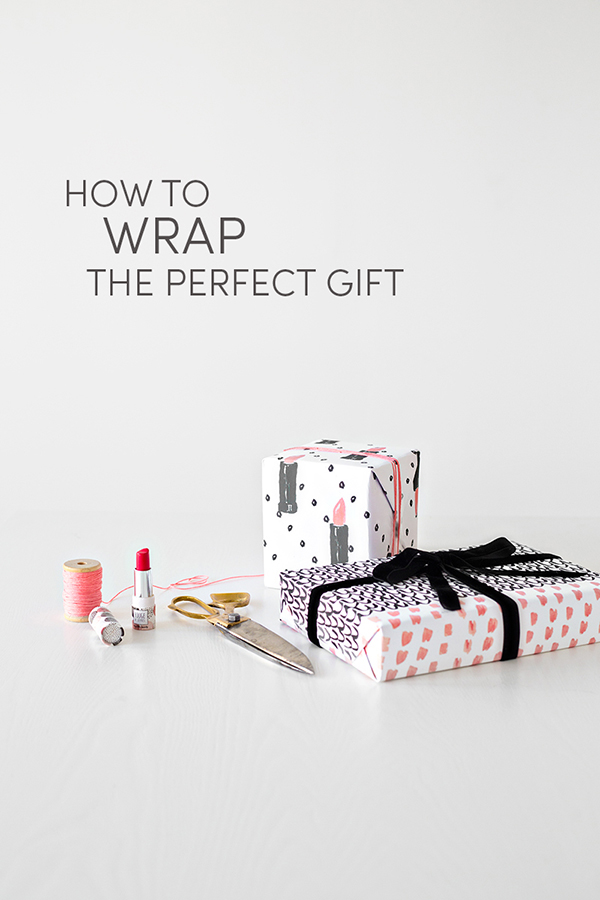 I had a total blast learning the basics of frosting a cake, so I teamed up with Craftsy, an online community for makers with classes, patterns and supplies, again to improve upon another party essential… gift wrapping! I felt a little more confident in my gift wrapping skills than my cake decorating ones, but still always felt like I could never get those ends and corners super crisp. And boy, was I RIGHT! I signed up for the Paper Arts class and was so impressed with what I learned. It's amazing how a few techniques can make a world of difference. And BONUS! Craftsy is giving away one free spot in the class. Click HERE to enter (more info at the bottom of this post), and read below to see my newly improved skills and some free printable papers from Kendra for you to practice with too!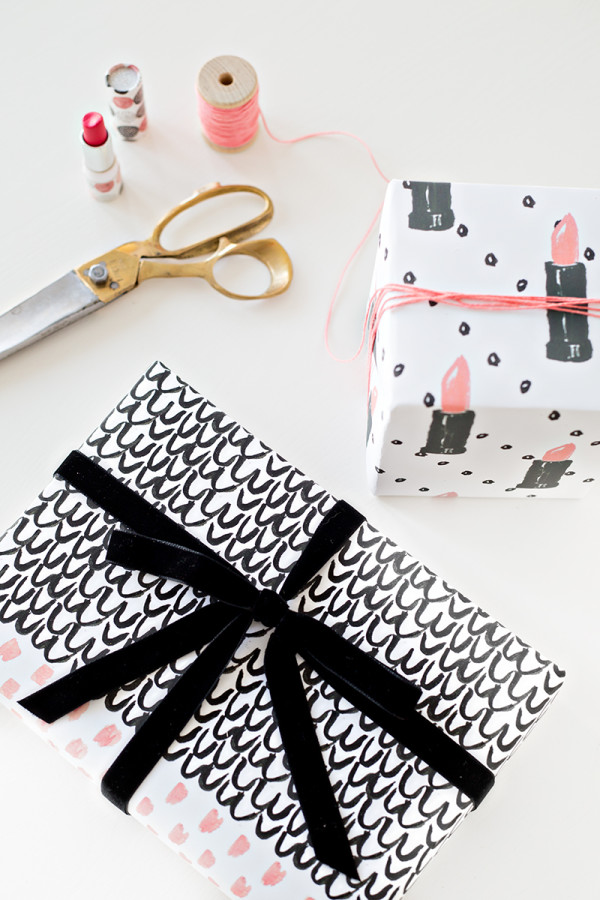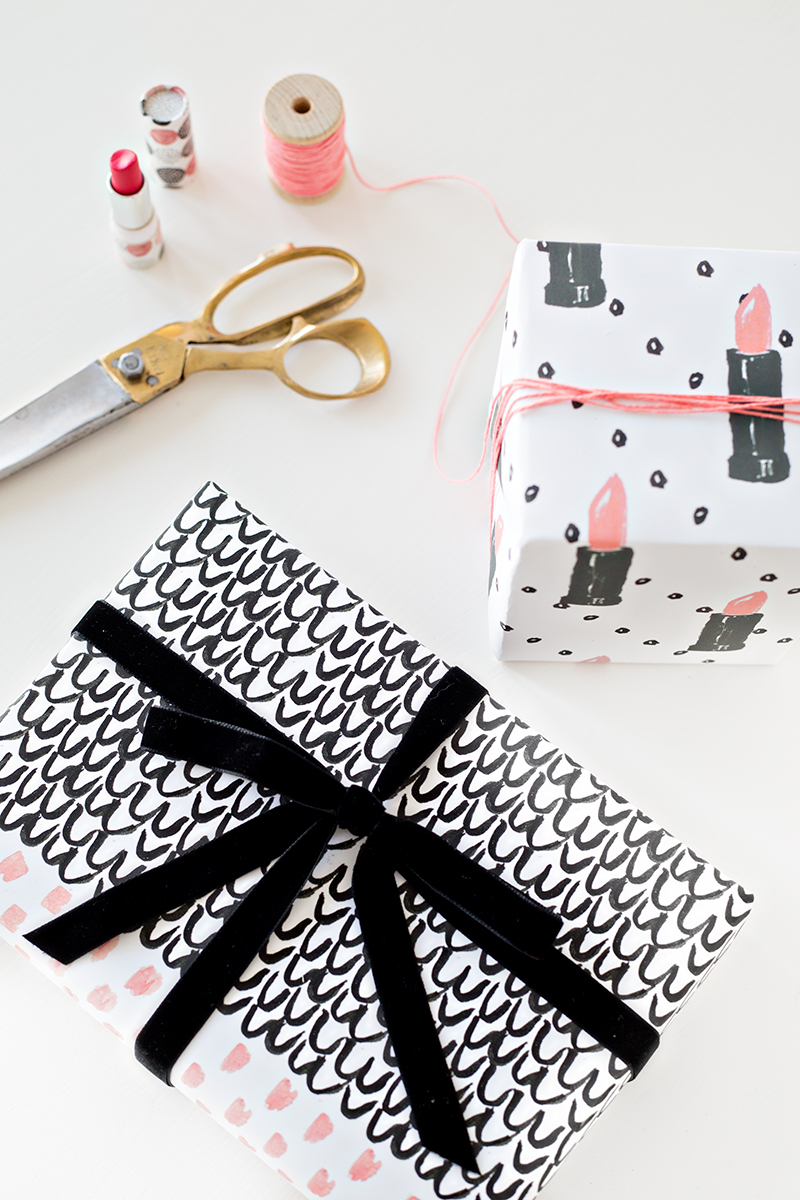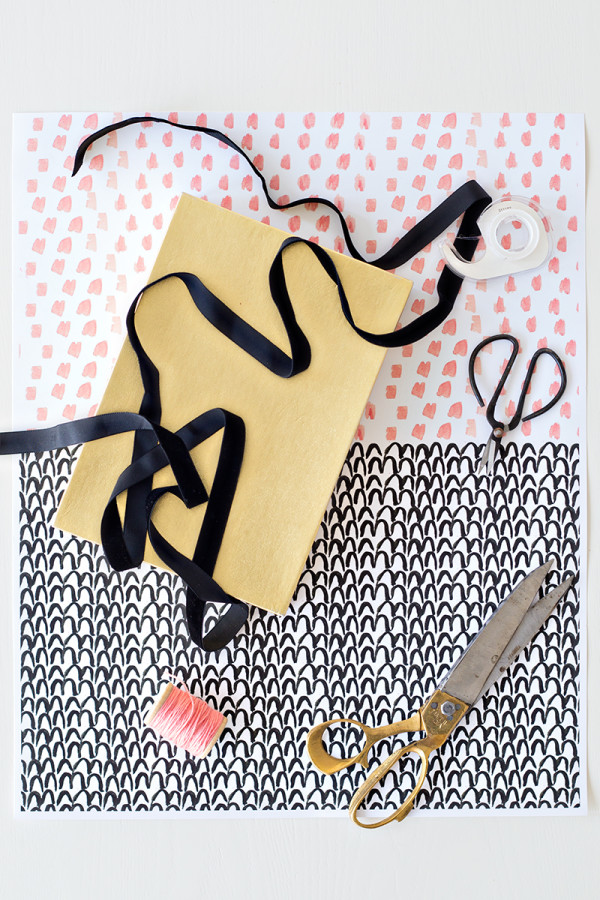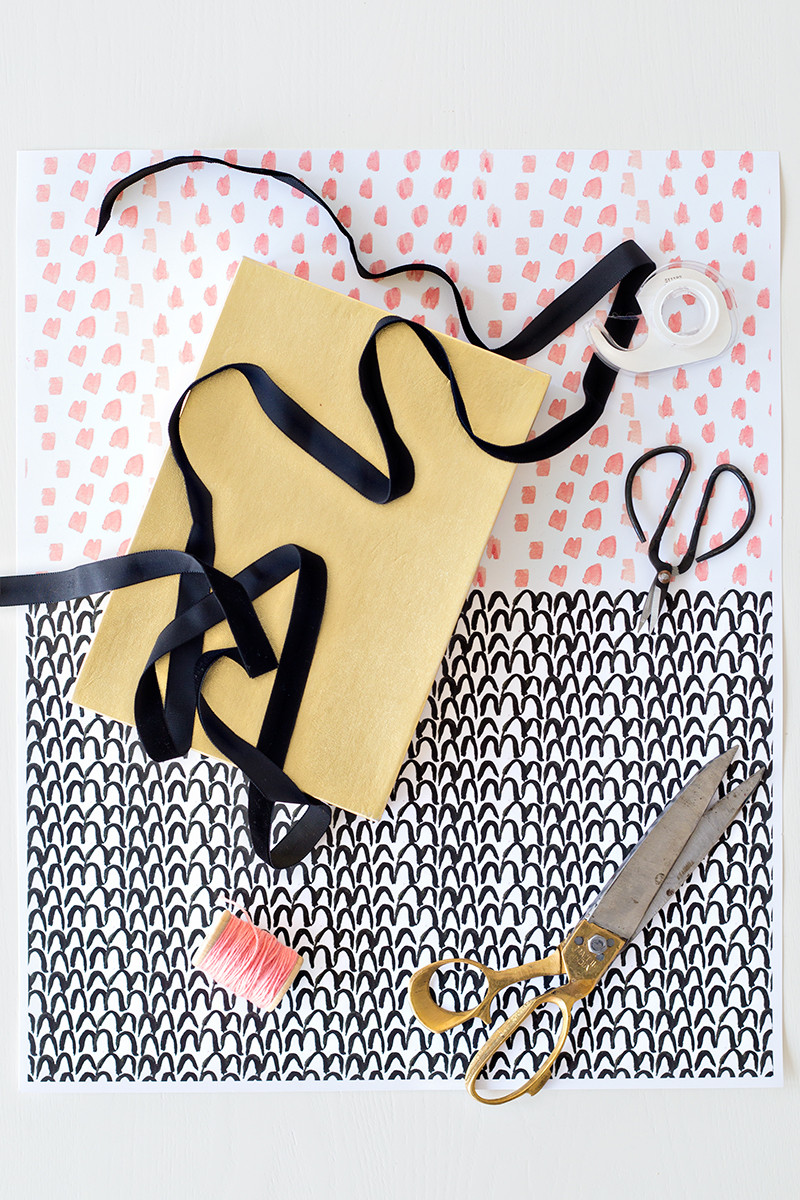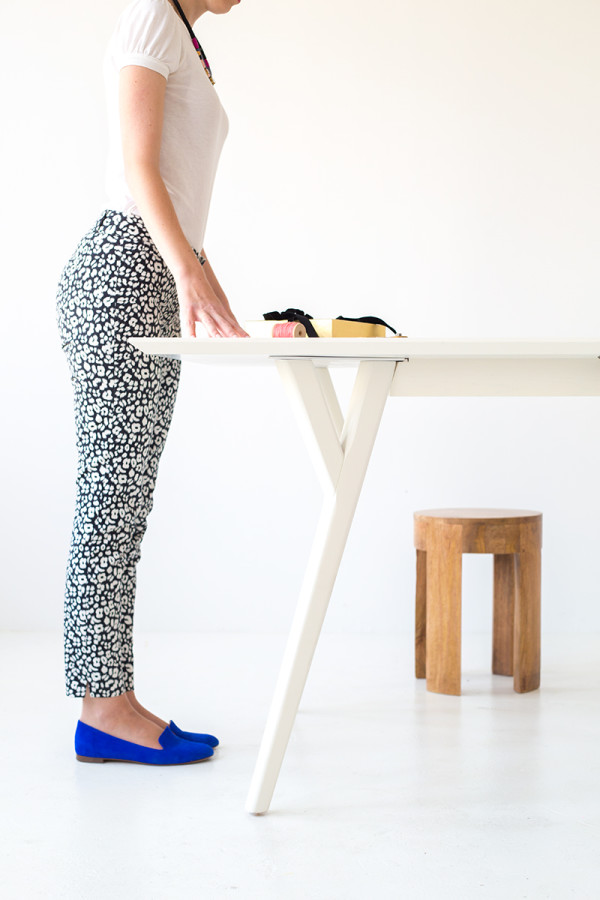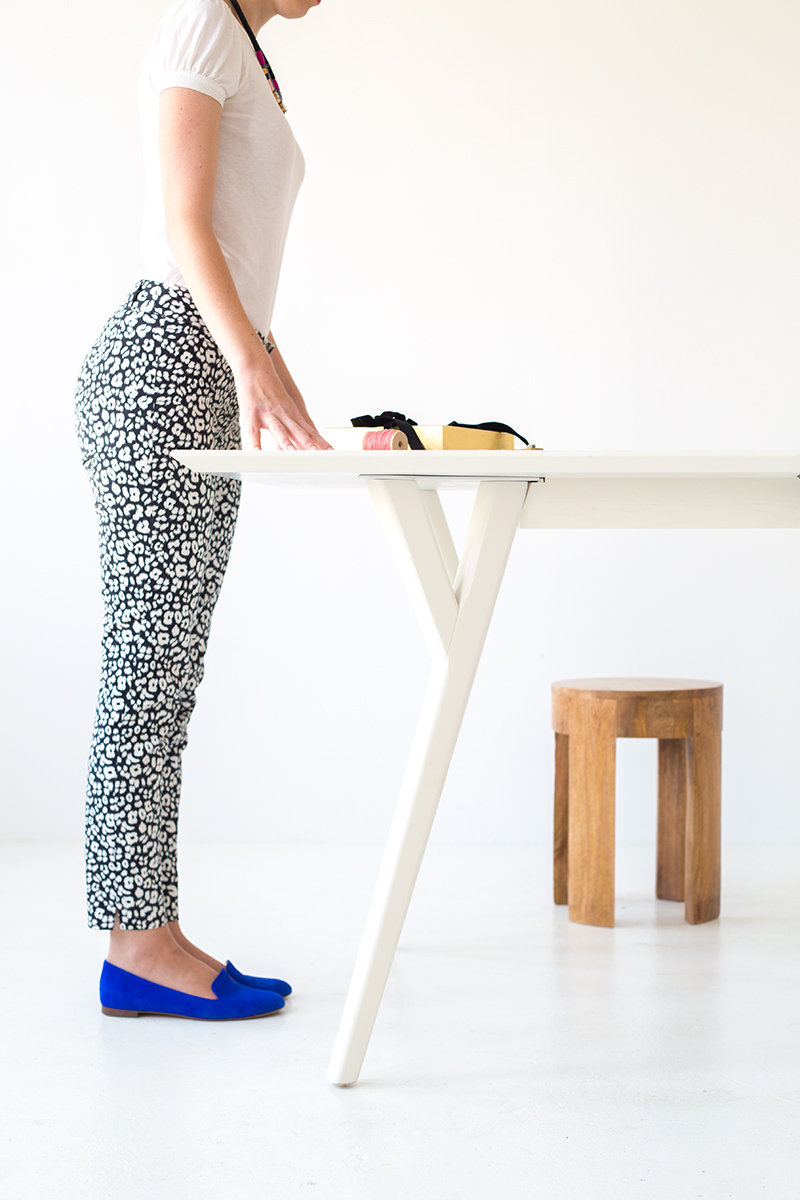 Host Alton Dulaney explains the basics of gift wrapping, and then gets more in-depth with different paper decor projects, paper flowers and greeting cards. If you're a paper freak like me, I highly recommend it! His simple tips like how to keep a gift perfectly centered while wrapping and how to have the least visible tape possible… it was another "Why didn't I know this!?" type moment. He also gave a great tip for tying the perfect bow… something I have ALWAYS struggled with.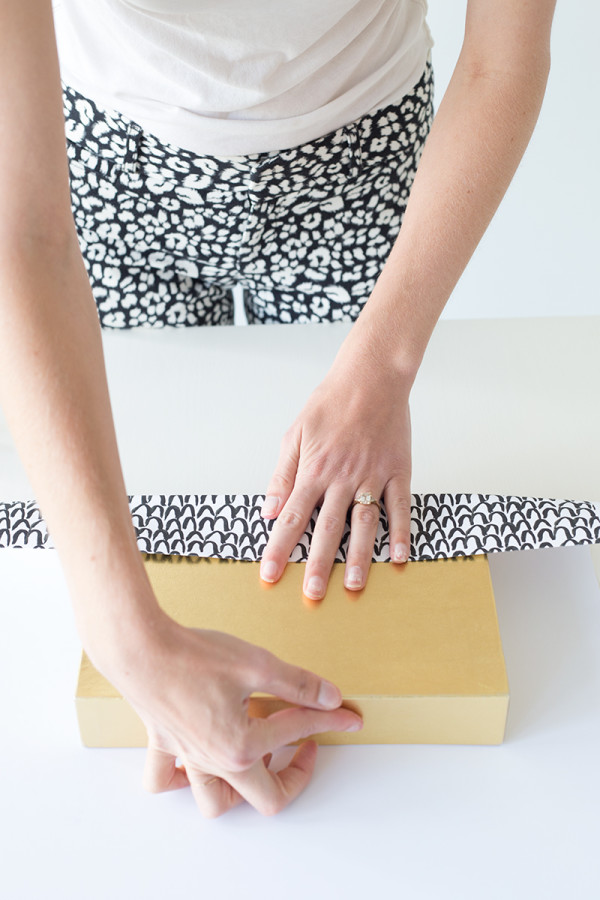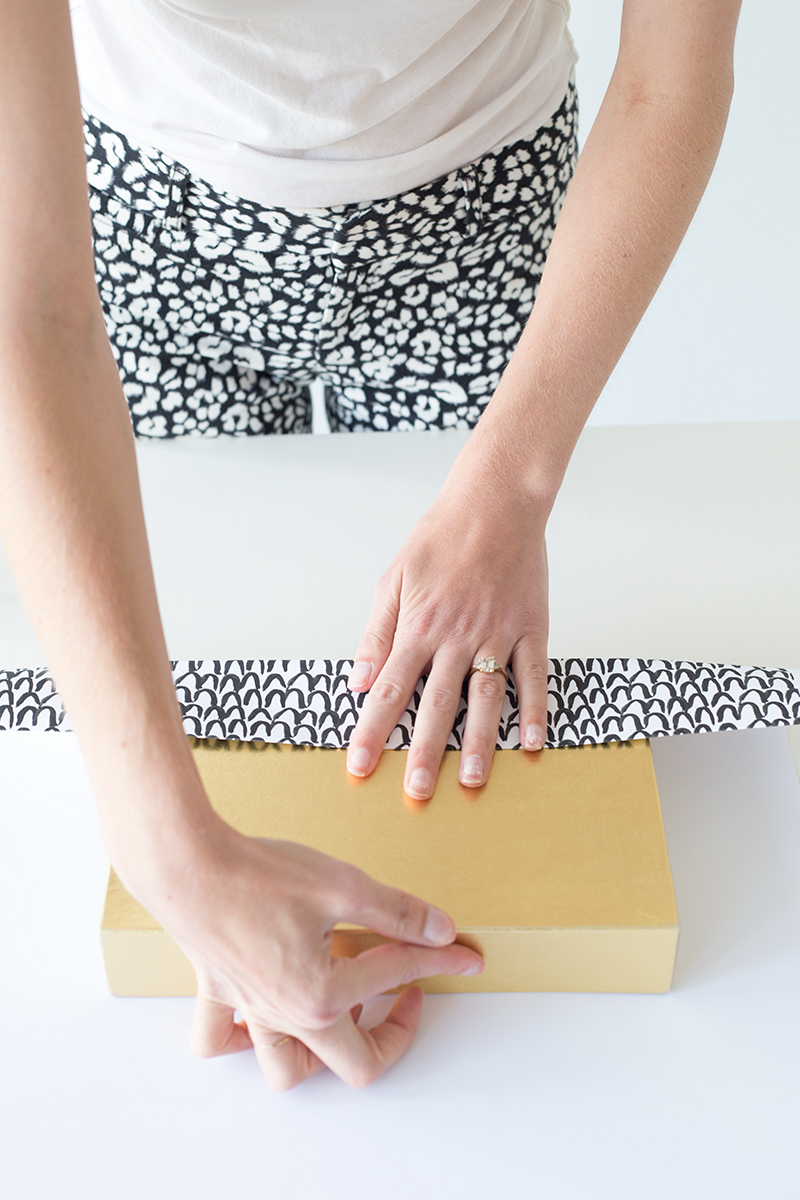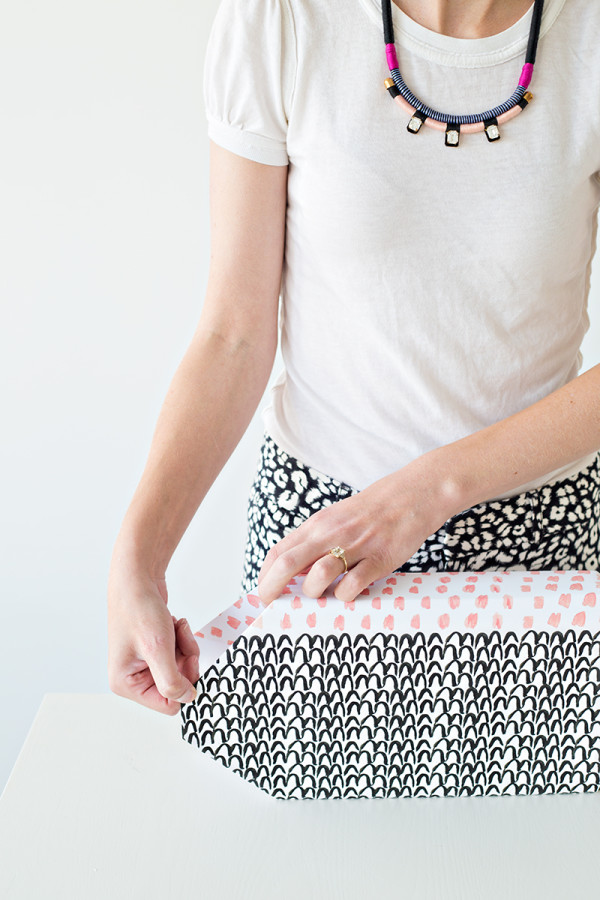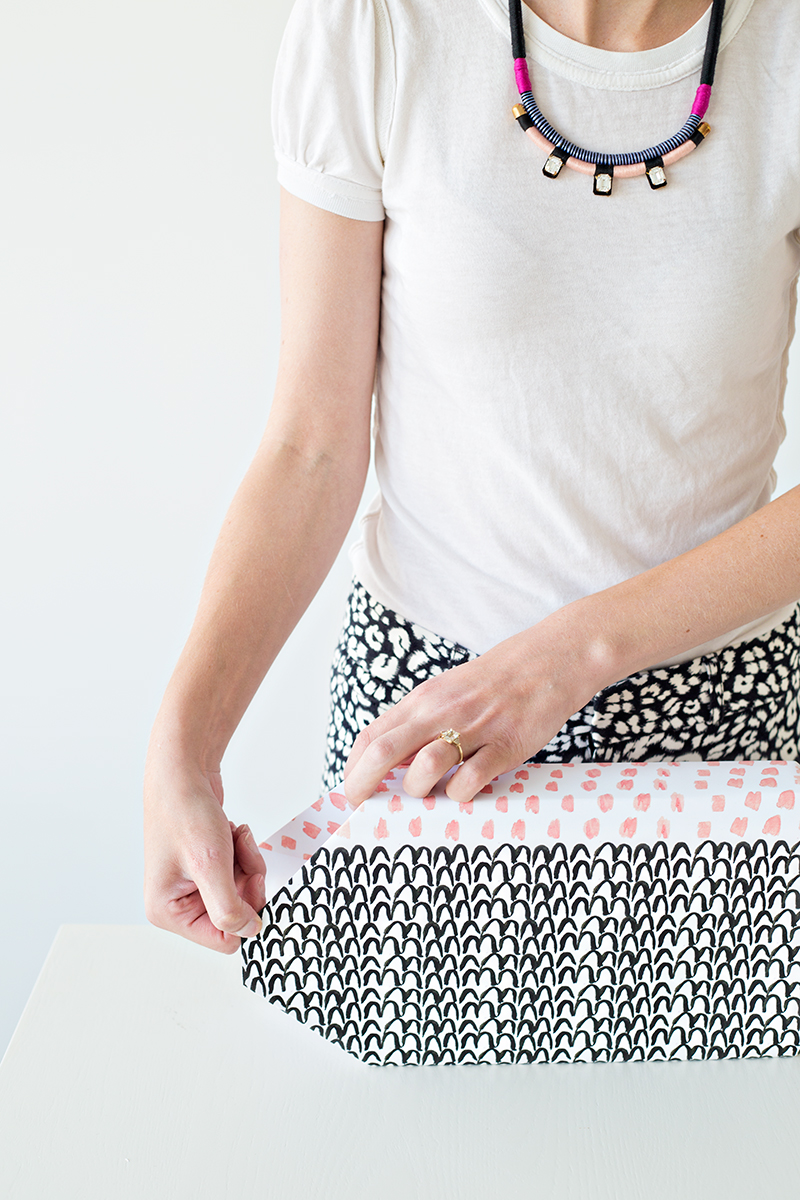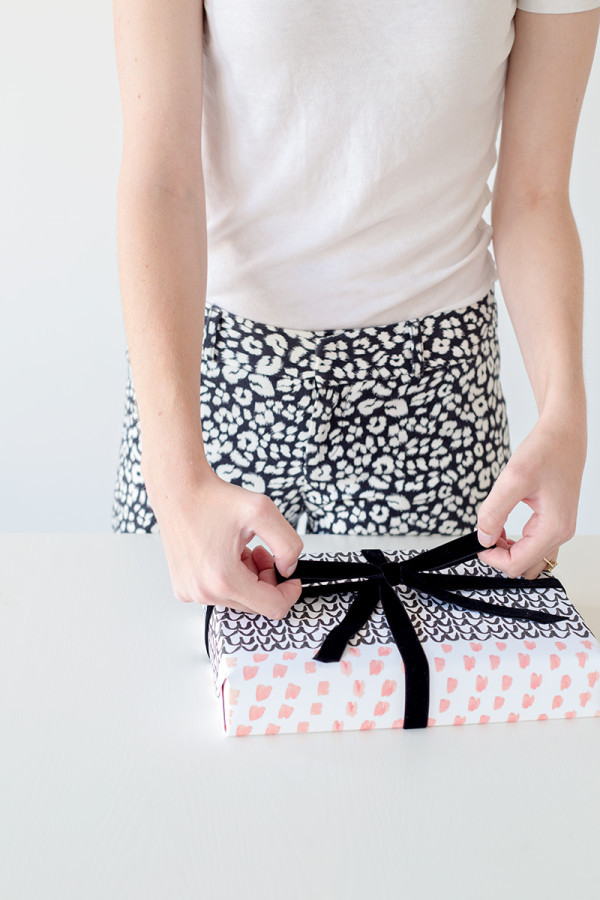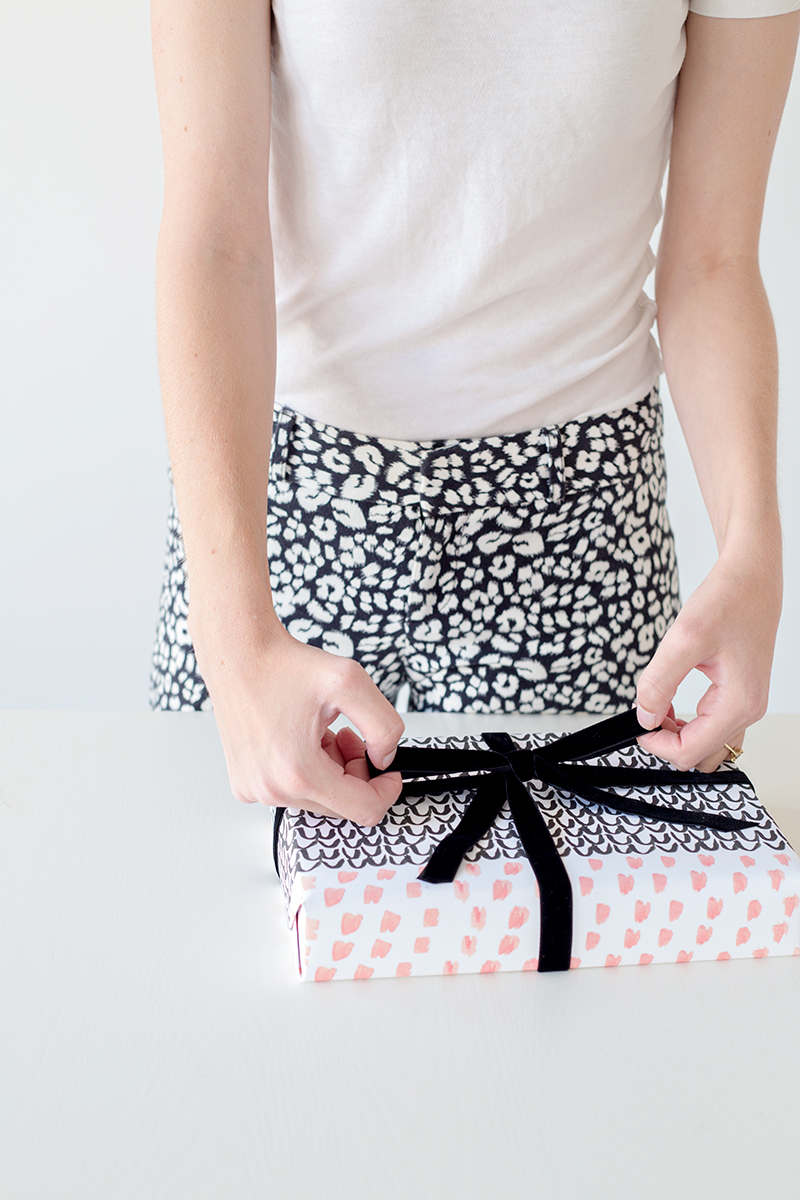 Now! If you're intrigued by the papers I used… you can print your own! I printed these on 16×20 paper at my local office supply store, but you can also print smaller for tiny gifts.
To print the graphic paper, CLICK HERE!
To print the lipstick paper, CLICK HERE!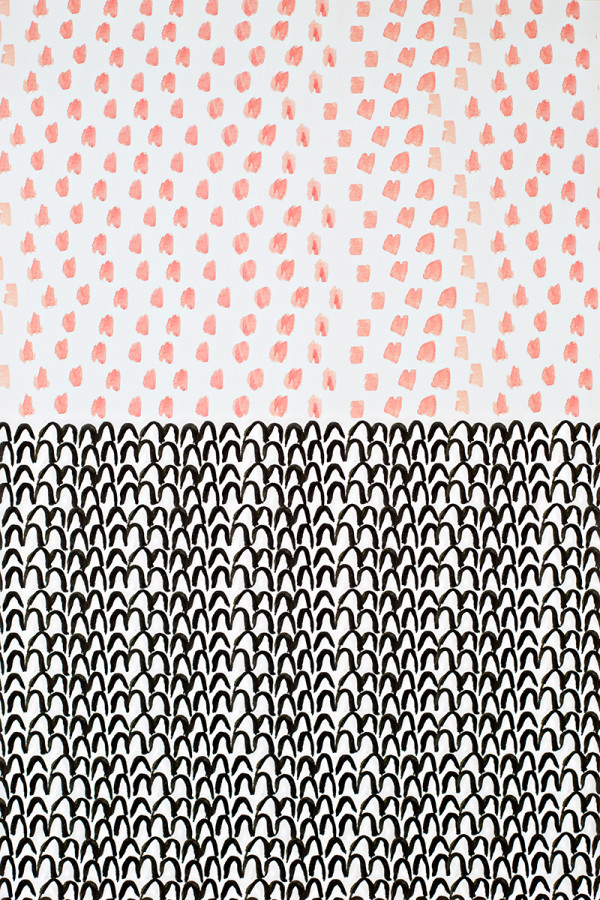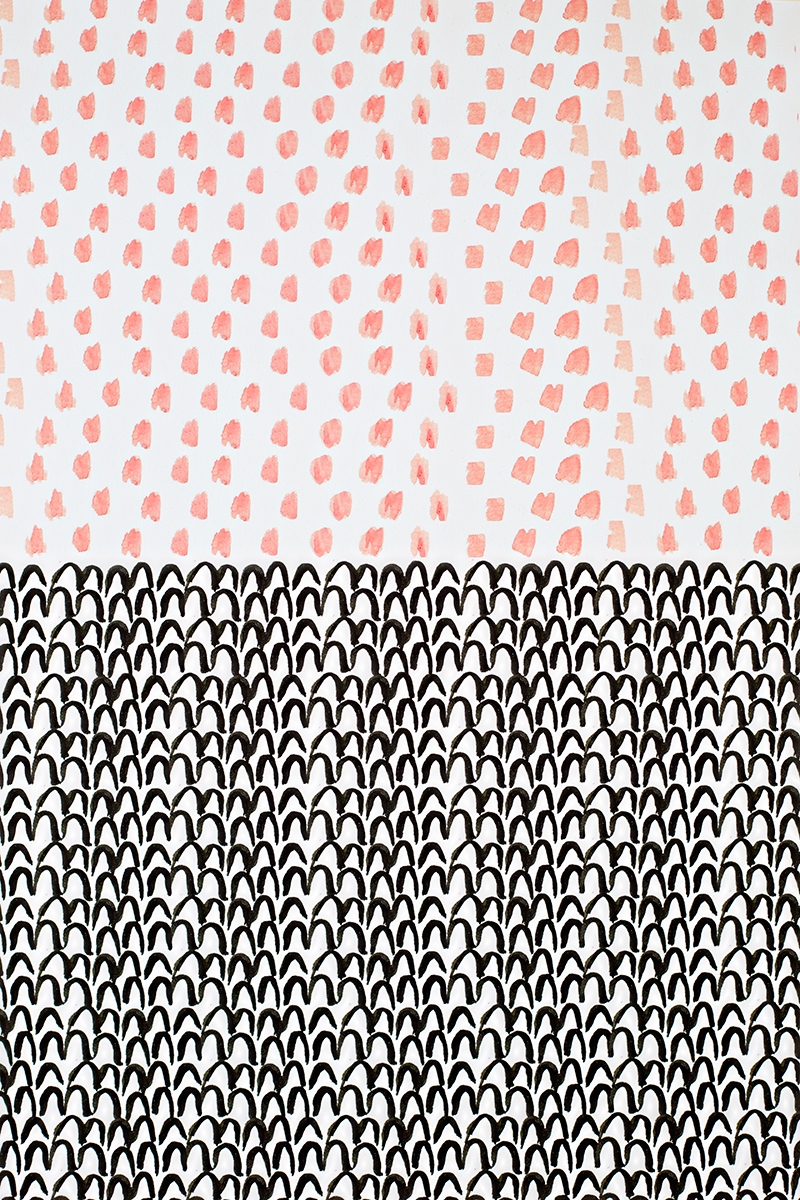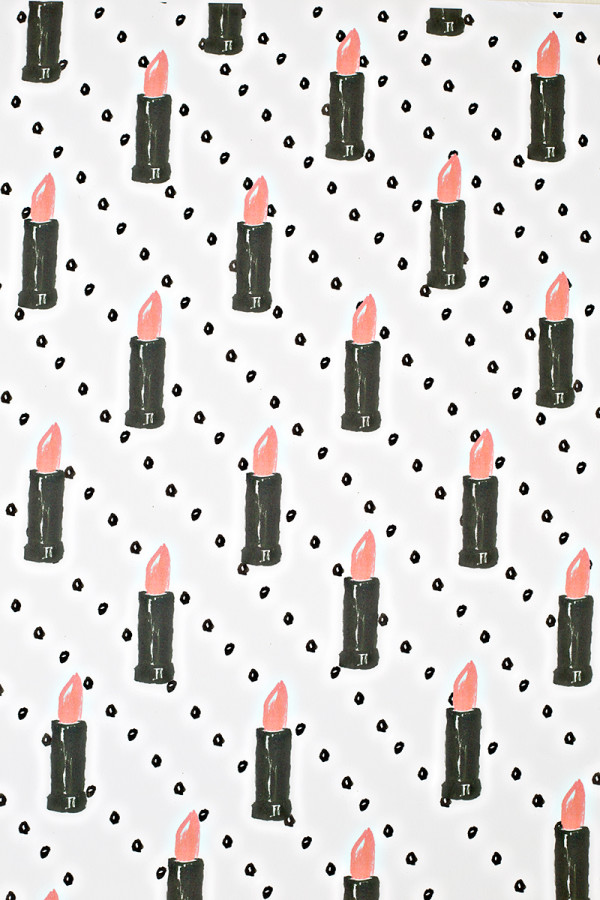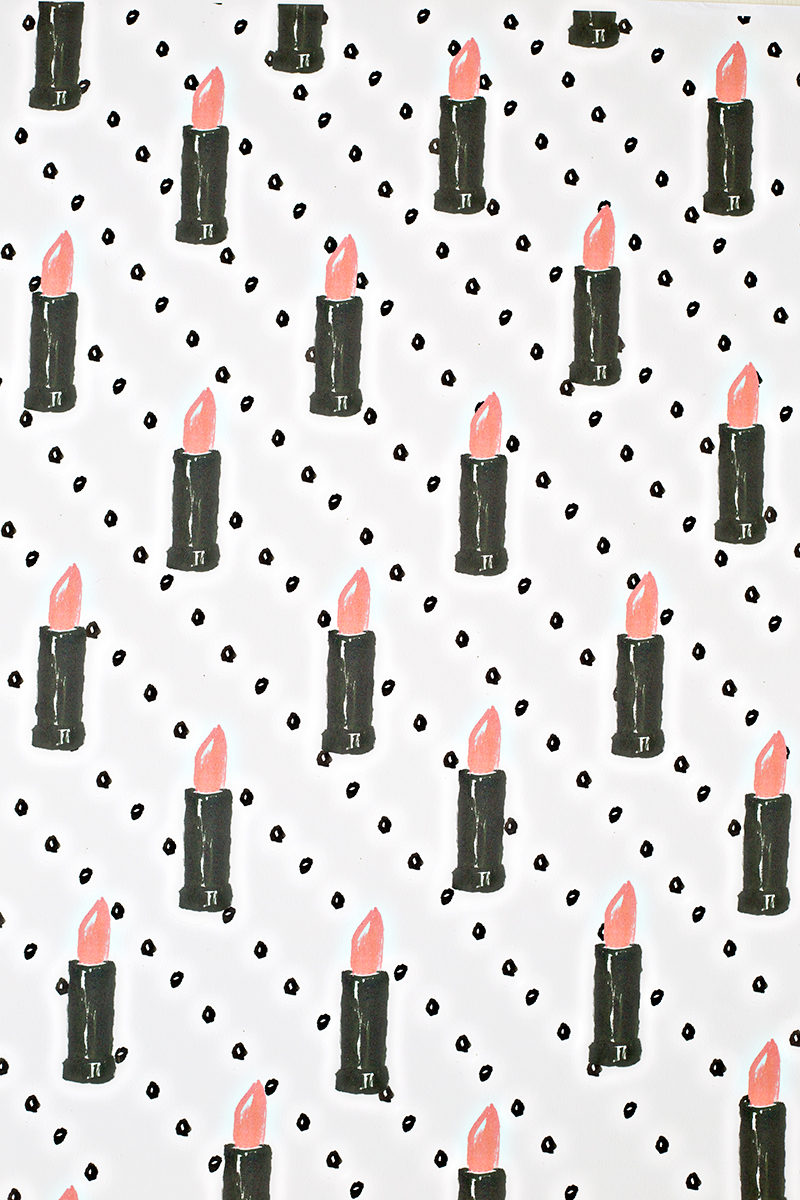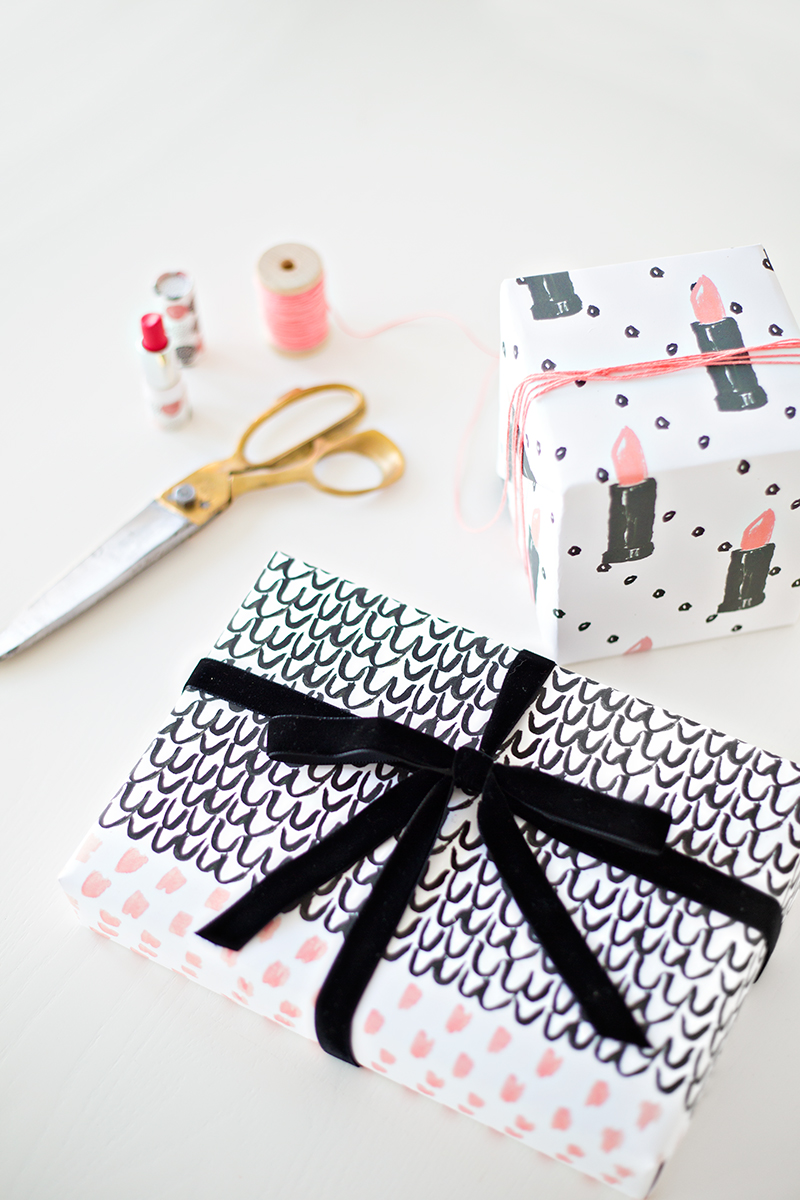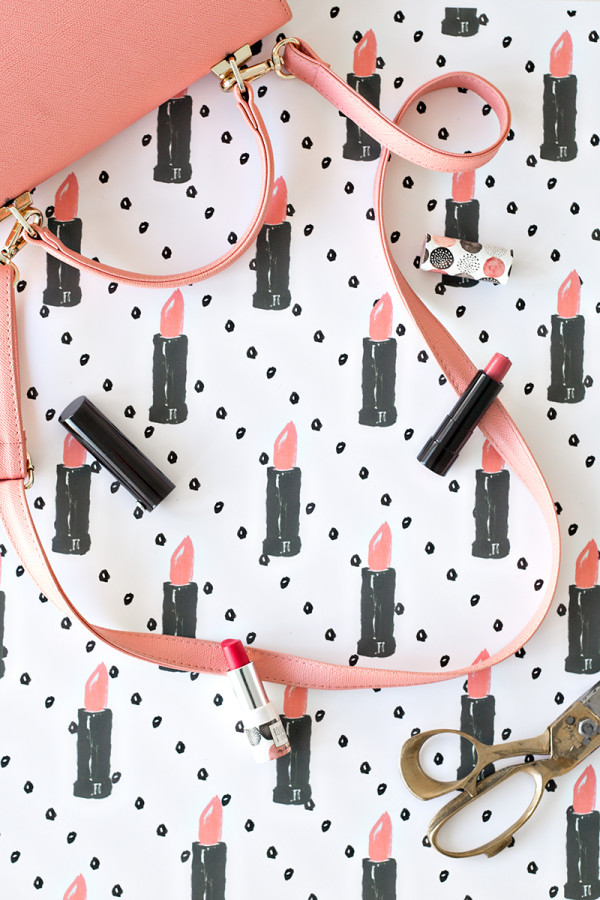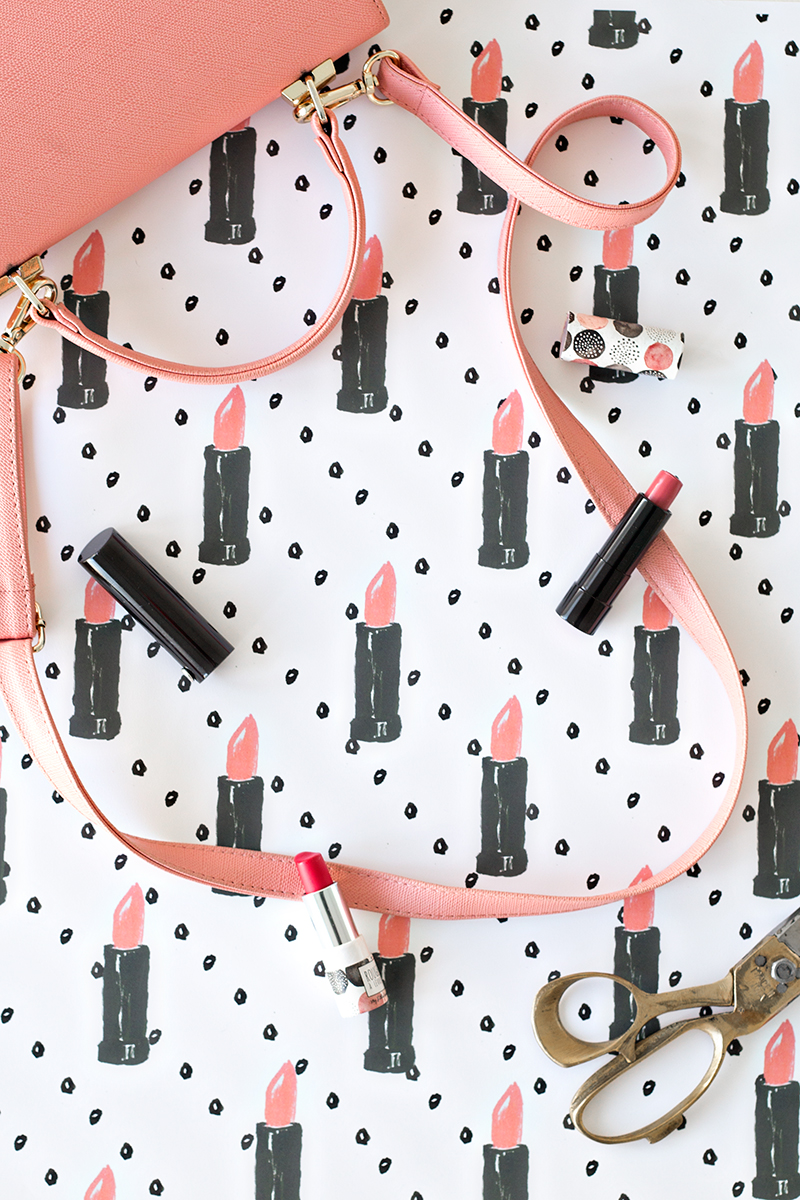 Printables by Bouffants & Broken Hearts, All Photos by Jeff Mindell
And that, my friends, is a wrap! Be sure to click here to enter to win a FREE spot in this class so you can get your gift wrap on too! The giveaway will end on November 17th, 2014 at 11:59pm MT.

This post was created in partnership with Craftsy. All content and opinions are that of my own! Thank you for supporting the sponsors that keep the Studio DIY party going! Read more about my editorial policies here.