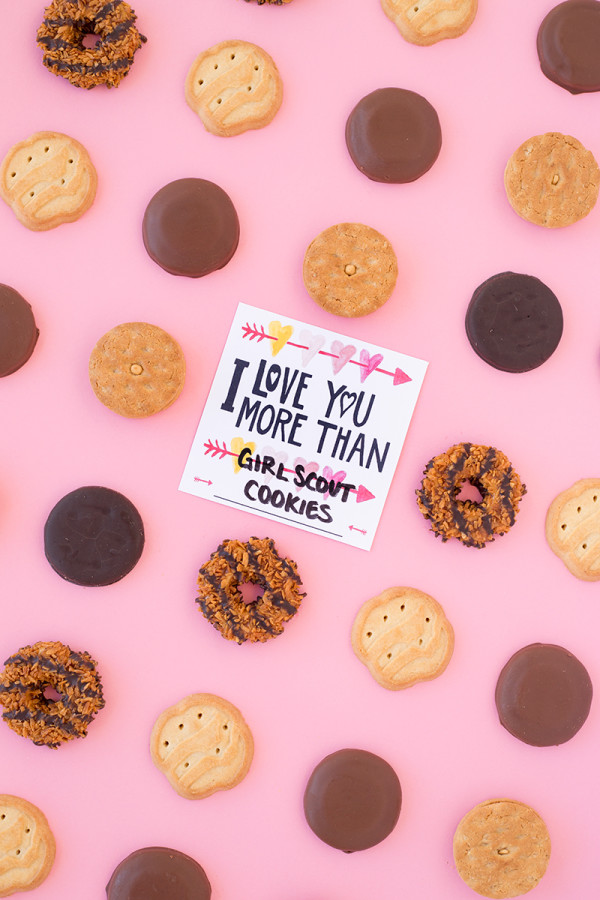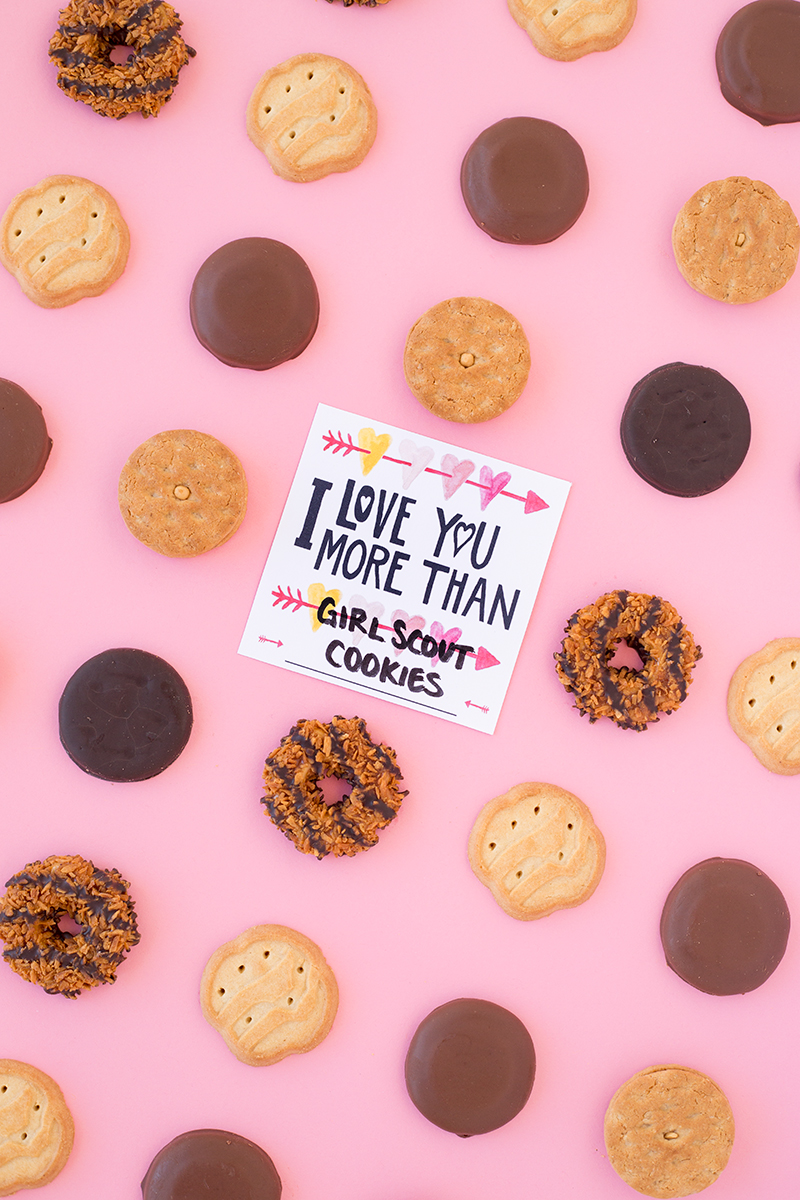 Takin' it down to the wire with the Valentines here, folks! I love a grand gesture, but I also love a little somethin' special that just shows you care. This is it, folks. I've got three "I Love You More Than…" printables for you today (Thanks to Striped Cat Studio!) and SIX easy peasy ways to use them. Pair 'em with a treat, slip 'em in with breakfast or break one out during your V-day Netflix marathon.. it's just a little extra something to show how much you love your boo. Because, if you love them more than Girl Scout Cookies…. you REALLY love them.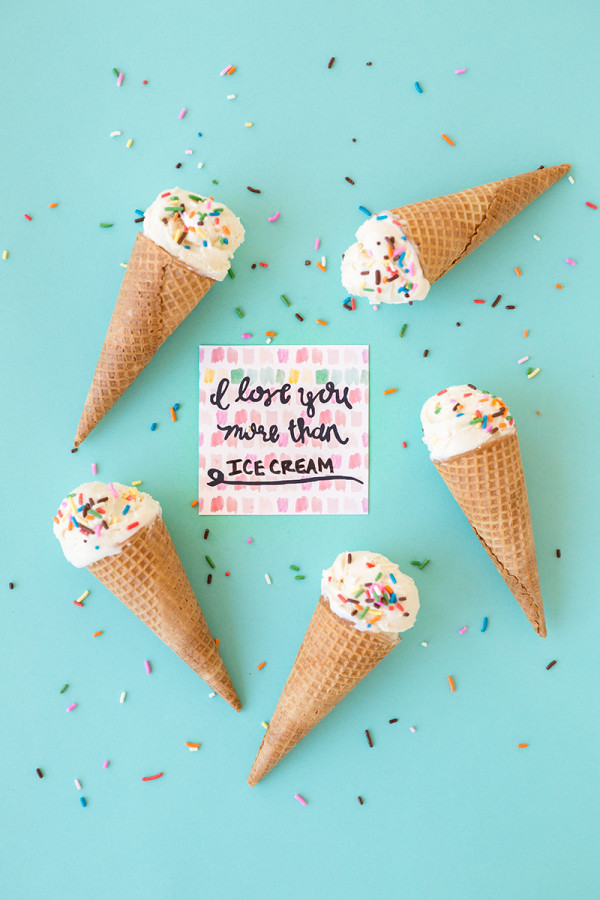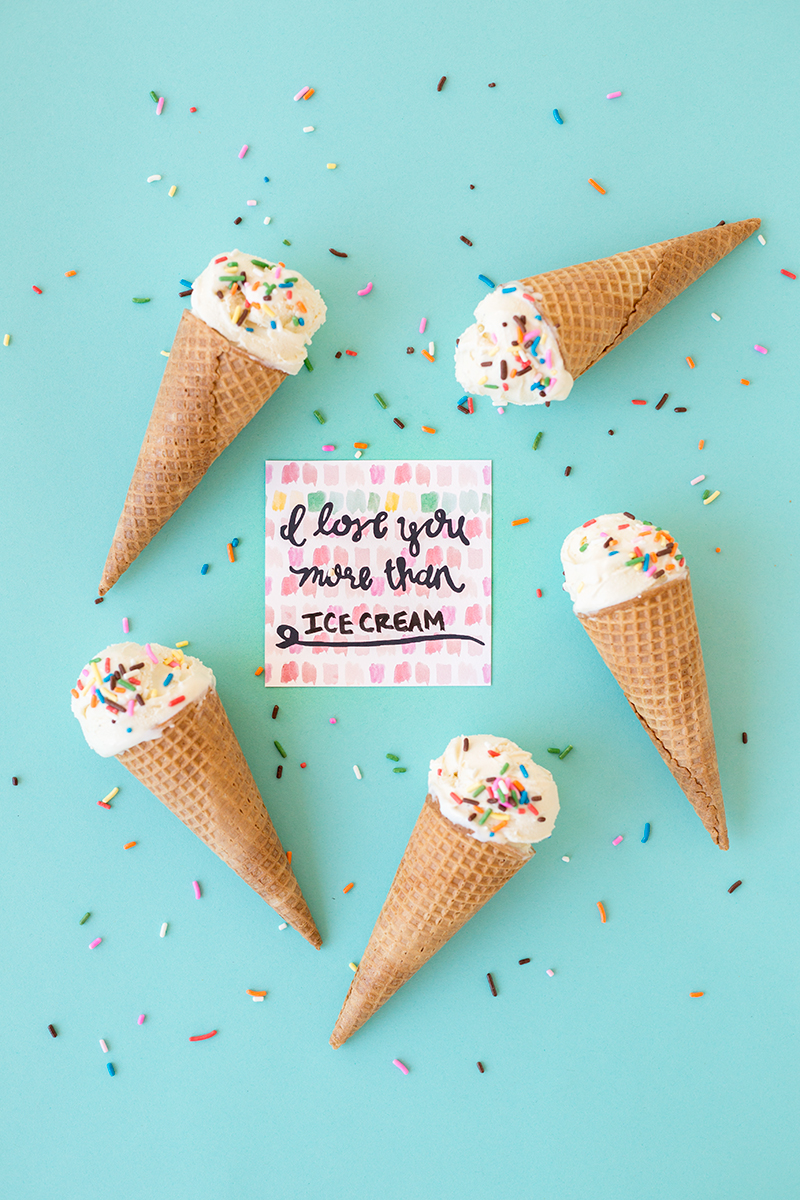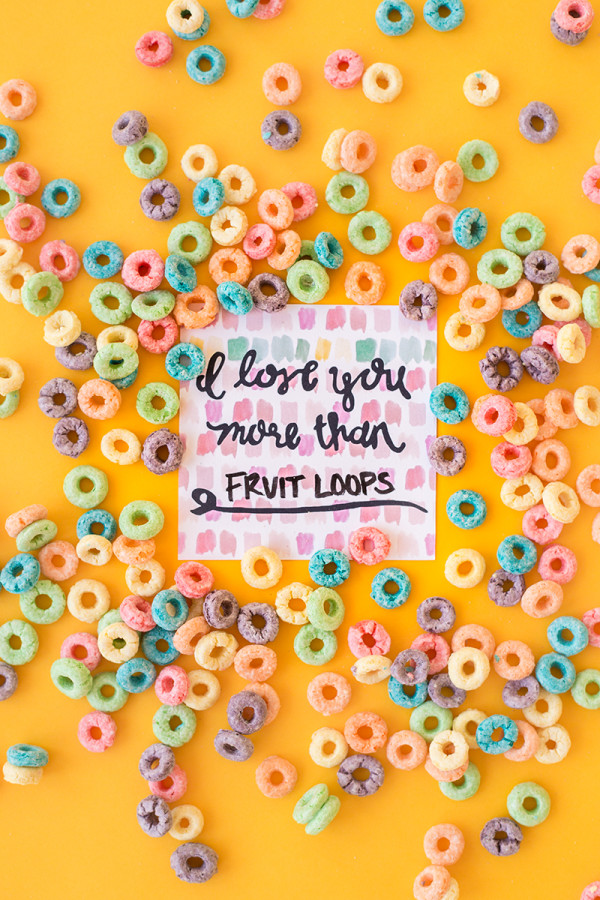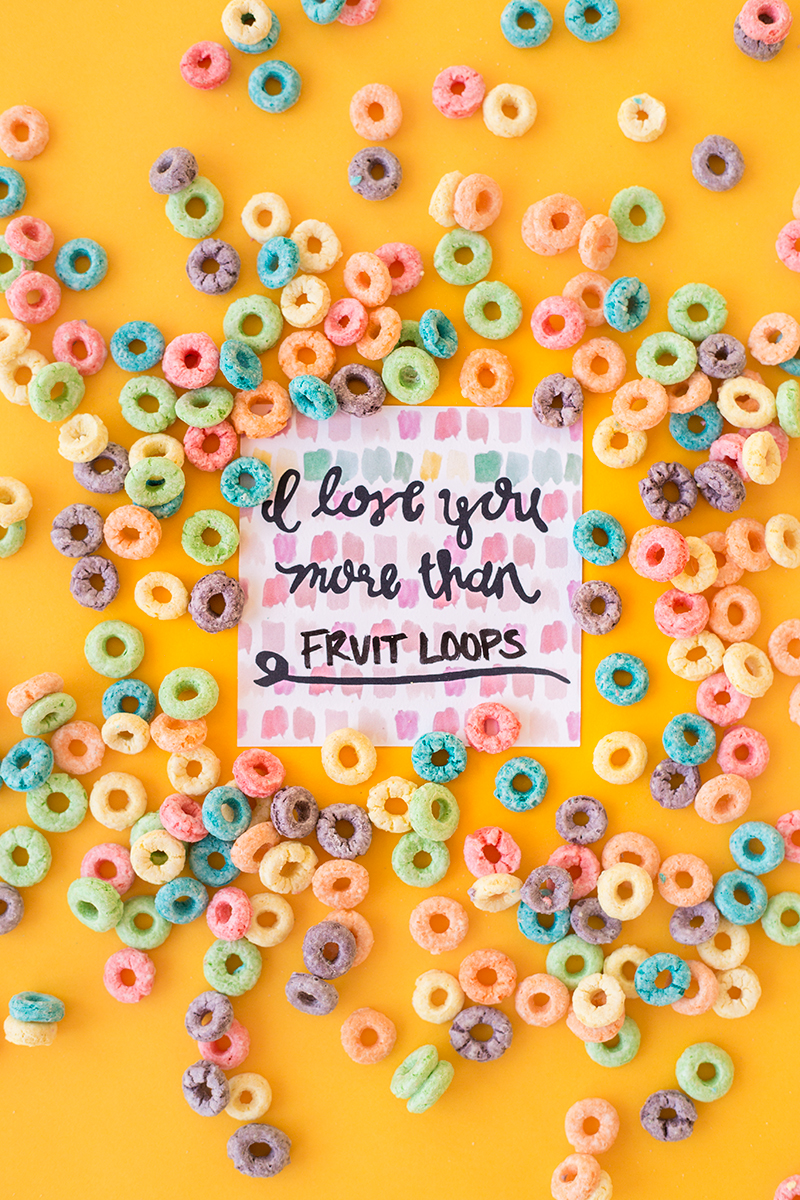 Click through to download the printable + three more ideas for using it!
To download the printable, click the links below! Cut out along the guidelines and pair with whatever shows JUST HOW MUCH (!) you love that Valentine of yours.

For the brushstroke printable, CLICK HERE!
For the floral printable, CLICK HERE!
For the heart printable, CLICK HERE!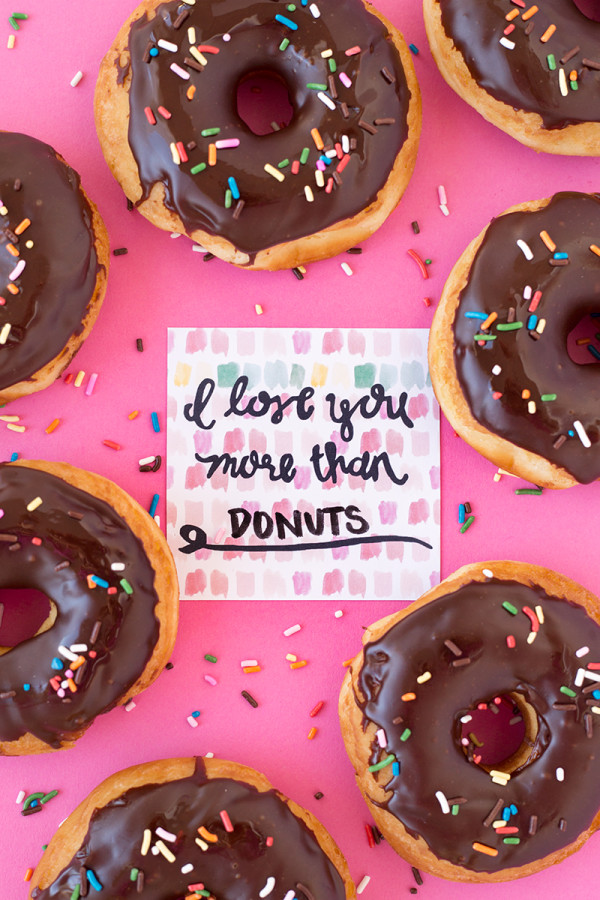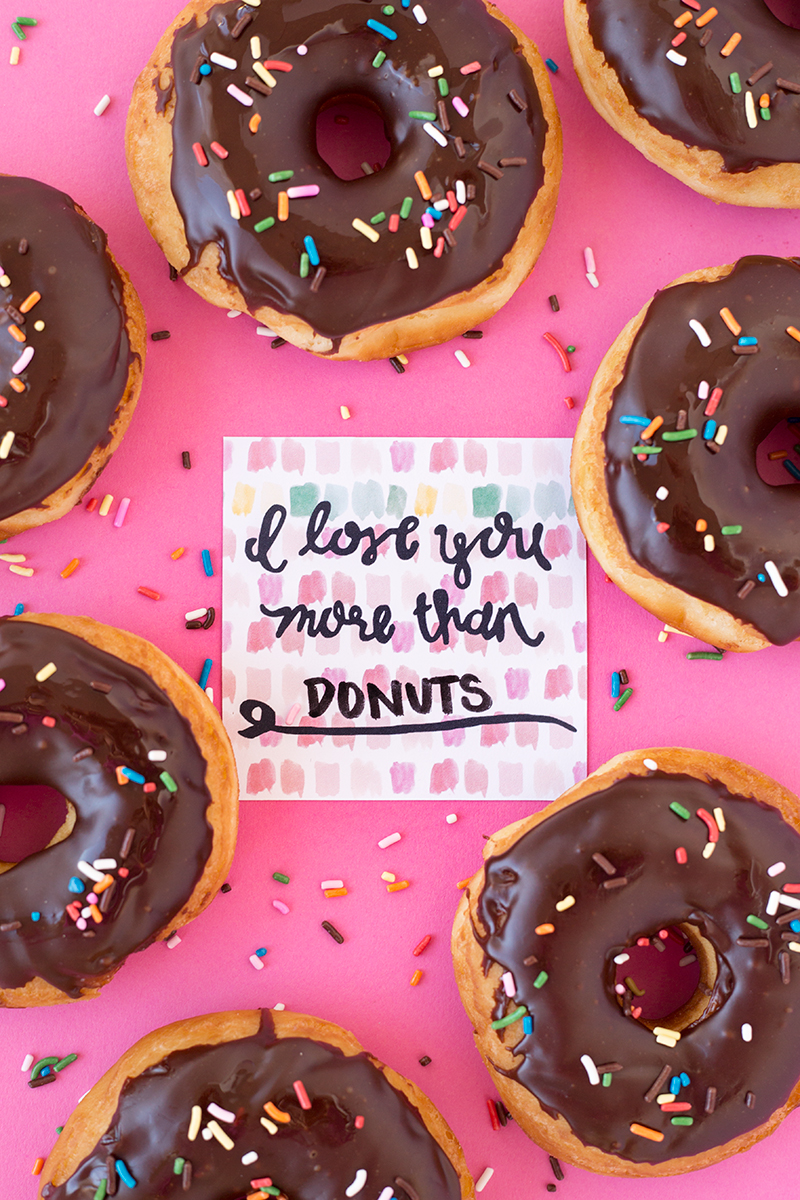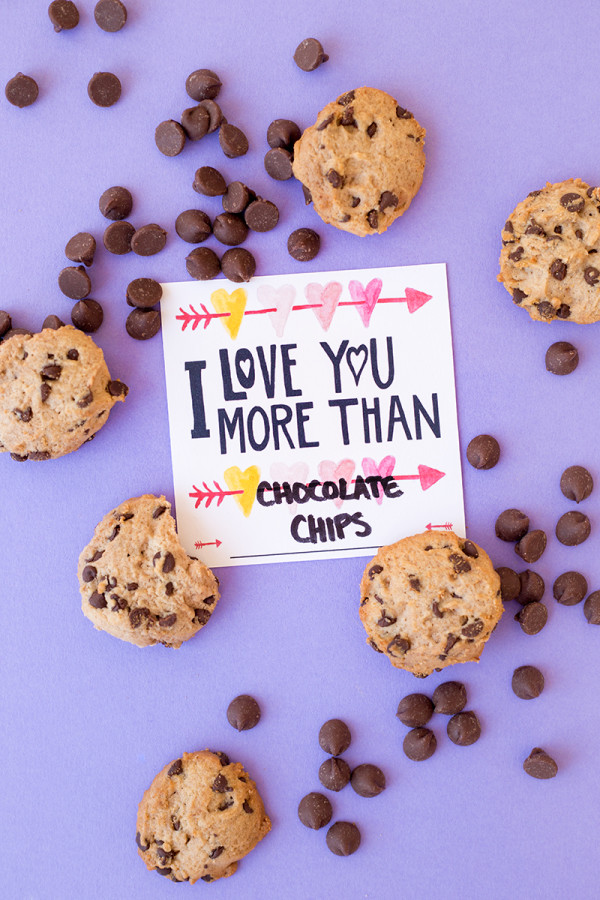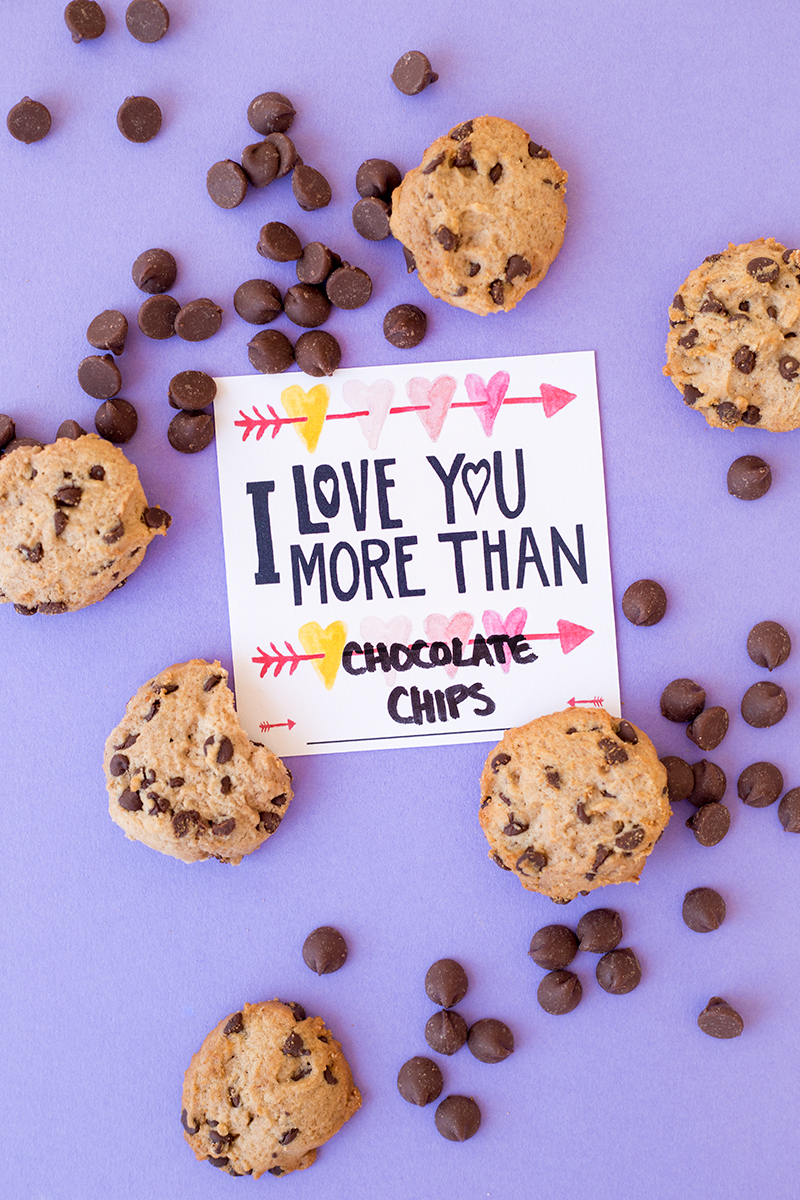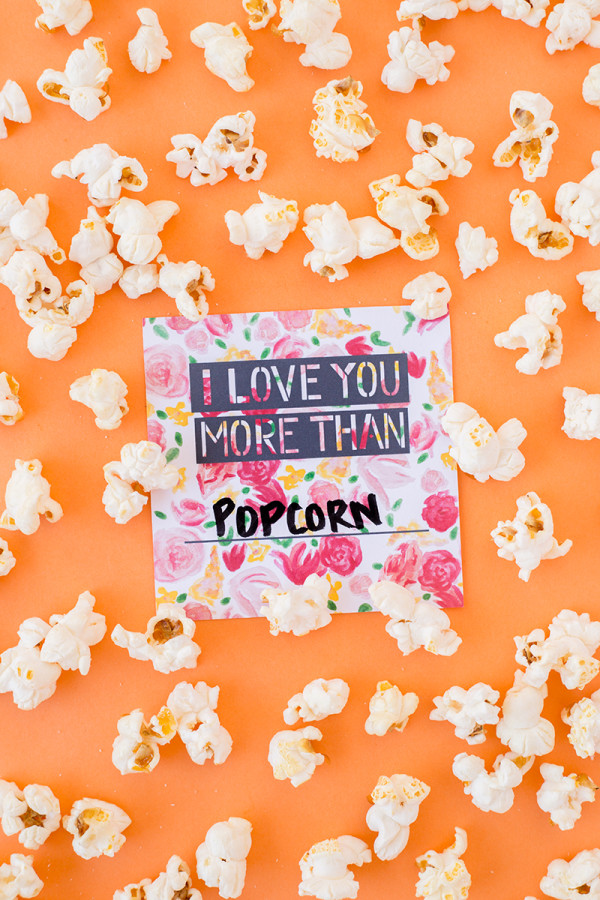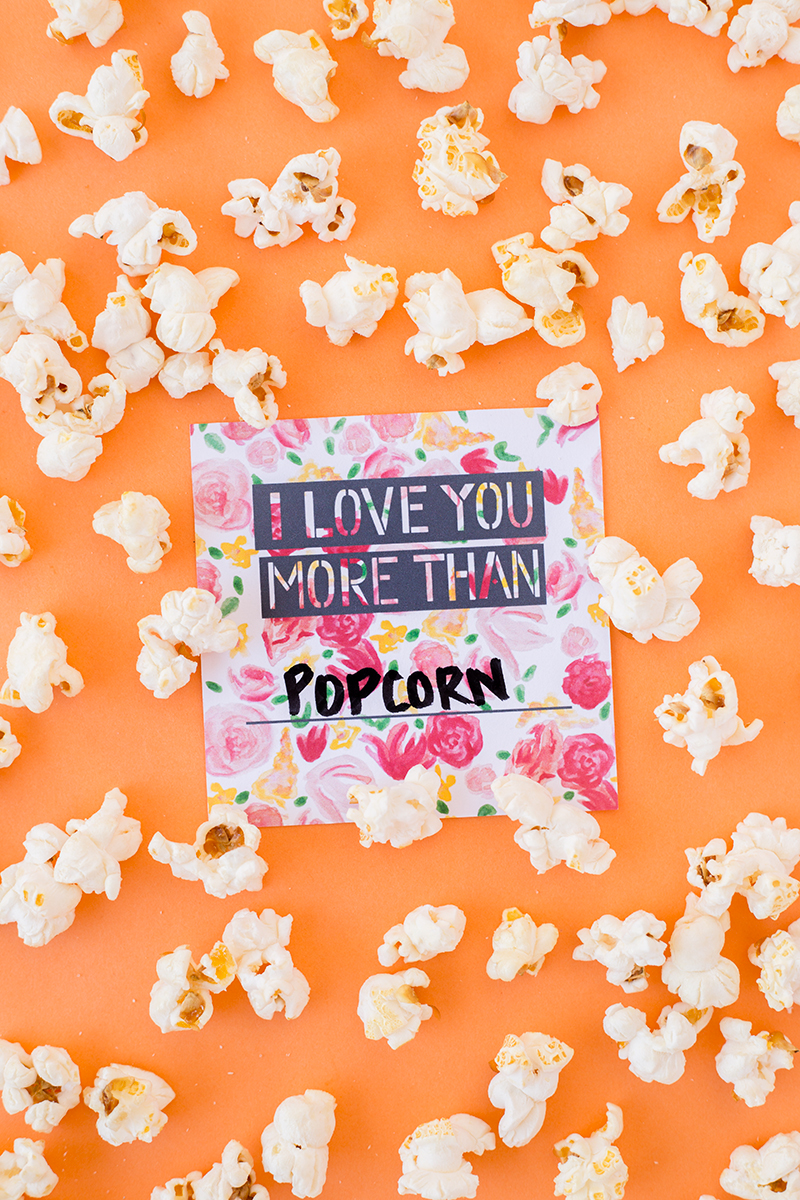 Photos by Studio DIY / Printables by Striped Cat Studio
So tell me, how would you fill in the blank!?