When I saw this party, I thought "I want this party." As in, my birthday is in four weeks and I want this party. Jeff, are you listening!? It's not your typical birthday party, no guests or favors or anything. Just a stay at a rainbow hotel, a colorful cake, a suitcase full of fun and family. The oh-so fabulous Rubyellen is responsible for this celebration perfection, all for her daughter True's, 6th birthday. True wanted to stay at a hotel and her awesome momma made it happen and then some. It all went down at my DREAM of a hotel, The Saguaro, and it began with a suitcase. A party in a suitcase to be exact…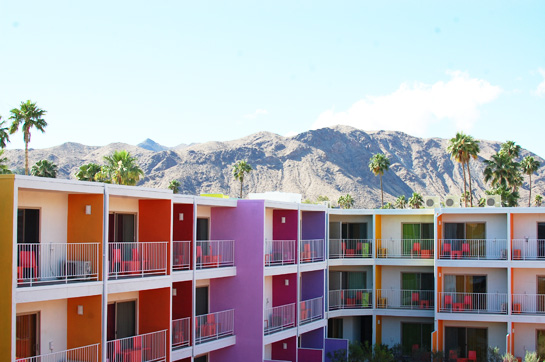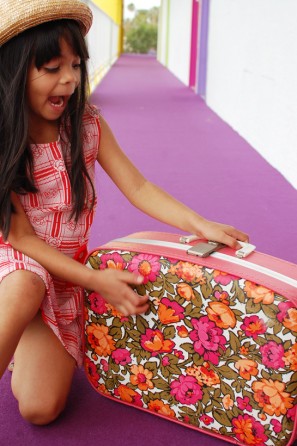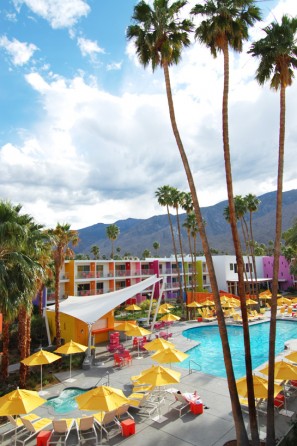 Rubyellen kicked off this Eloise-style hotel stay with a suitcase gift for True, filled with streamers, party blowers an colorful birthday clothes to match!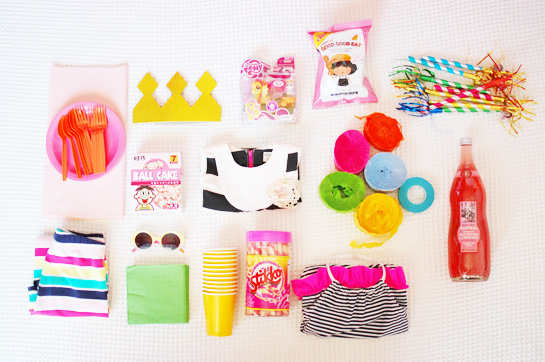 While the kids were enjoying the pool, Rubyellen created a mini party in the hotel room with a rainbow cake, baked before they left and assembled at the hotel, and a whole lot of streamers! Kids are excited by the simplest things and this was all True needed for the perfect birthday. I mean really, does it get any better!?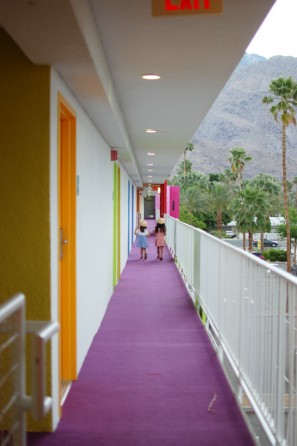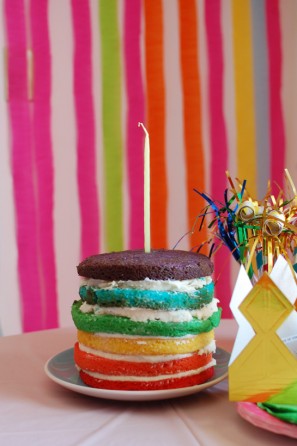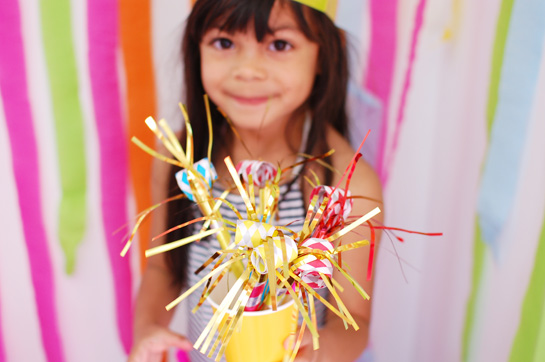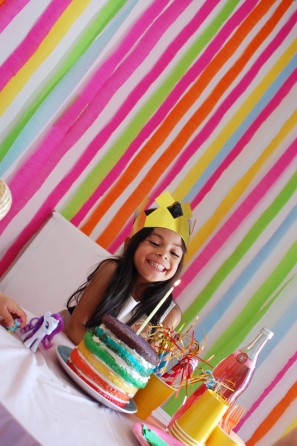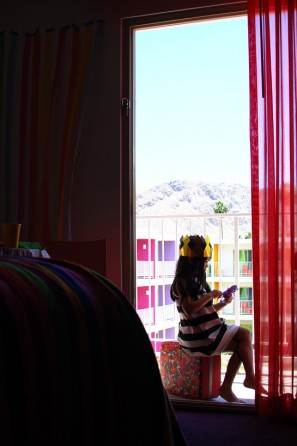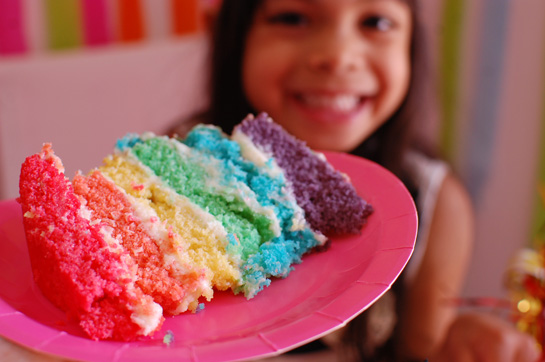 All Photos by Rubyellen of cakies
Be right back, I'm going to go book my stay at this unbelievable Palm Springs hotel, who wants to bring the streamers? In the meantime, you can see more from the big birthday bash here.
Crafting your own event details? The craft supply guide has all the supplies you'll need! Or perhaps you're looking for something handmade for your upcoming party? Head on over to the handmade vendor guide, too!