When I popped over to This Little Street and saw Audrey's photos of her daughter Madeline's 2nd birthday, I just had to share them with you! Audrey was the mastermind behind 24 Days of Giveaways (Remember that!?), and I had the pleasure of hanging out with her sweet self at Alt this year. Clearly she passed the sweetness on to her little ones because holy cow is this party just adorable! It's full of crafts, color, flowers and music. Just as a two year old's party should be. You gotta check it out…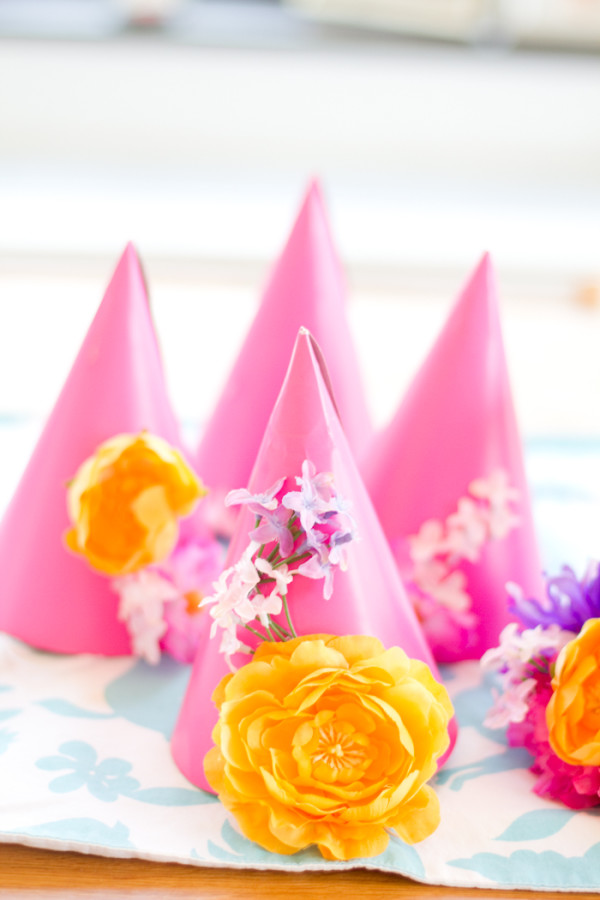 From Audrey: Some people in NYC will spent a ton of cash on their kids' birthday parties, but as far as I am concerned I prefer spending a lot of my TIME on their parties, because I think that's the most precious things I can give my little girls. I make and bake and decorate the house floor to bottom to show them how much I love them, and make them feel special. Madeline is such a fun, bubbly little girl, and I wanted her birthday party to reflect just that about her. I hung balloons in the air, stuck polka dots (cut in contact paper) everywhere on the walls and flower-powered the room with a few DIYs. We had friends come over, we danced, played music and Madeline held on tight to her little blue guitar. A mess of a party really, but such happy times.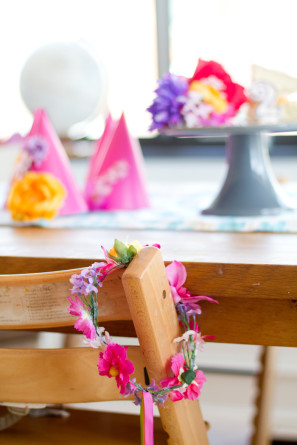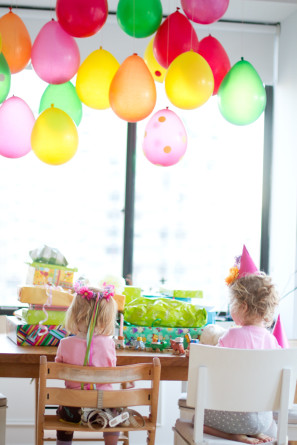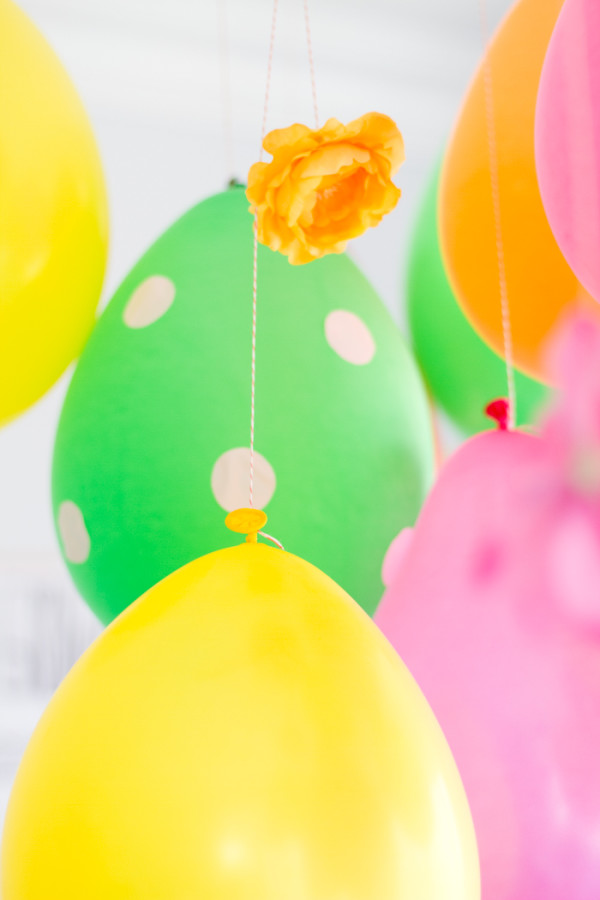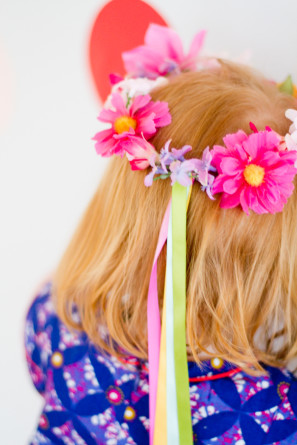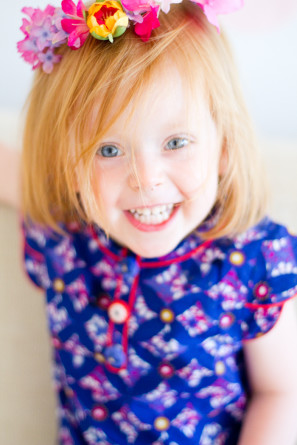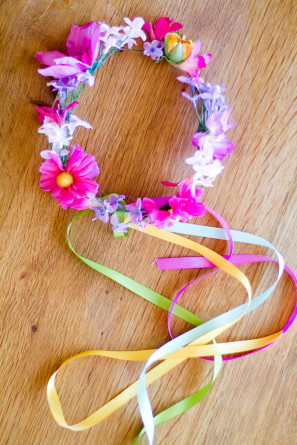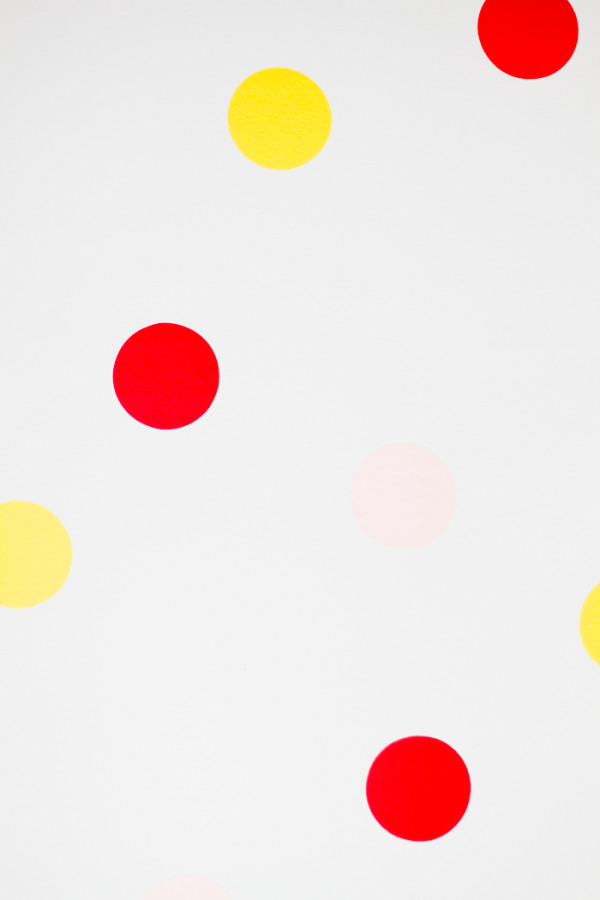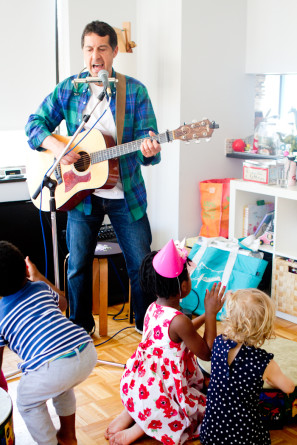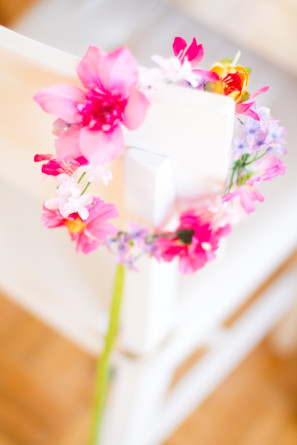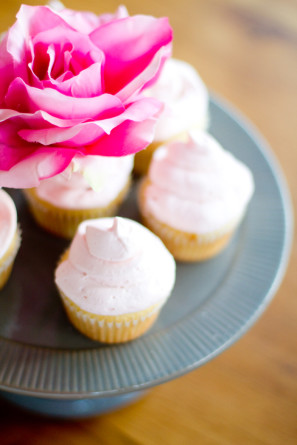 How delish do those cupcakes look? Audrey shares the recipe for them right here!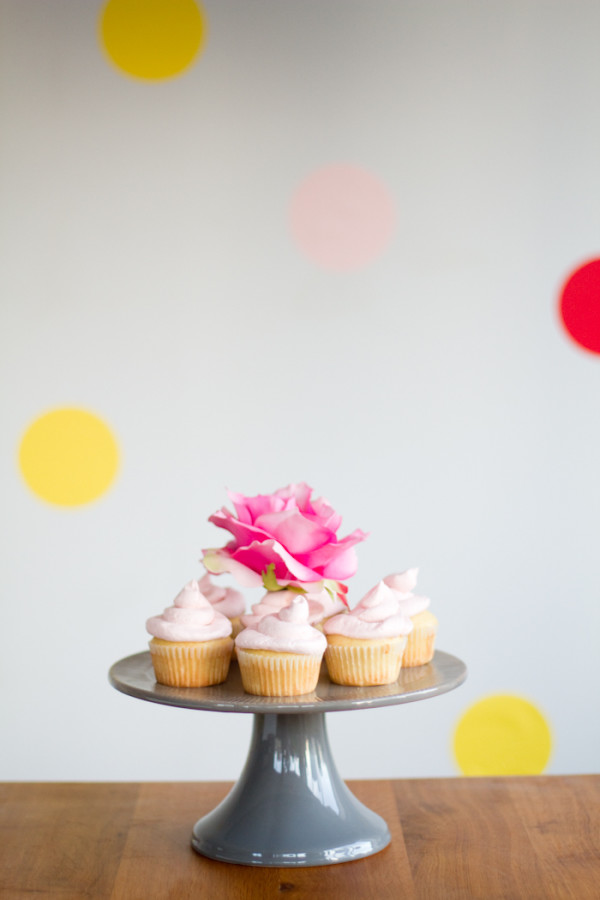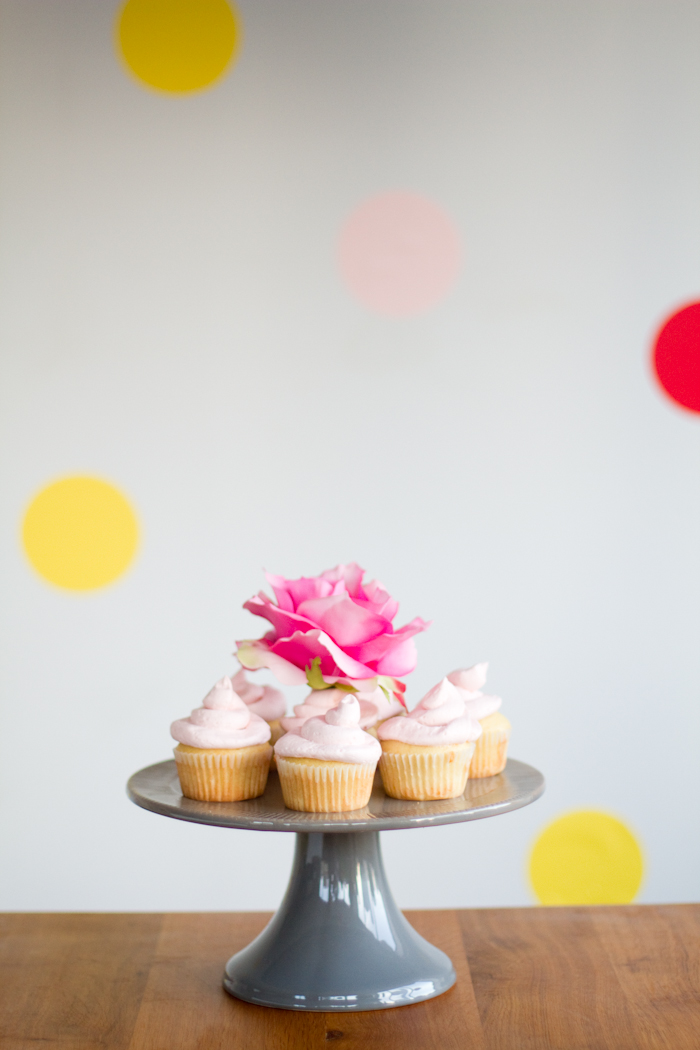 And taht cake topper!? Yep, Audrey's sharing the tutorial for that too. She rocks!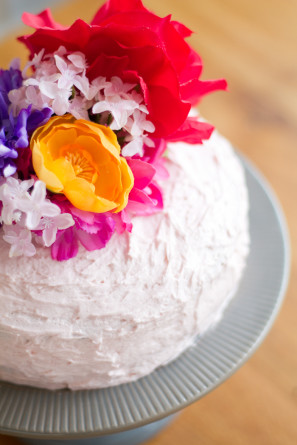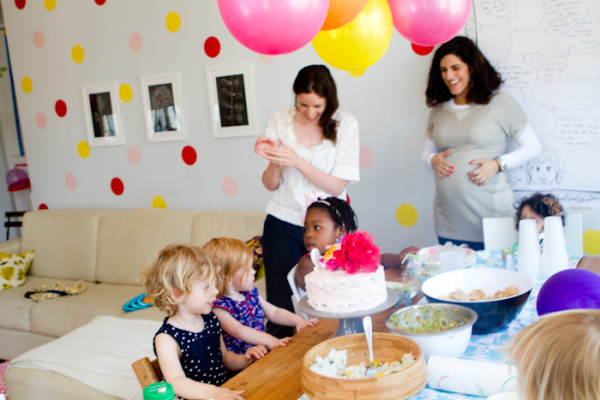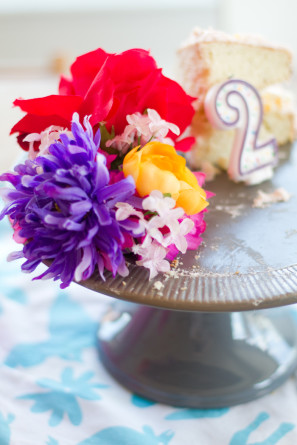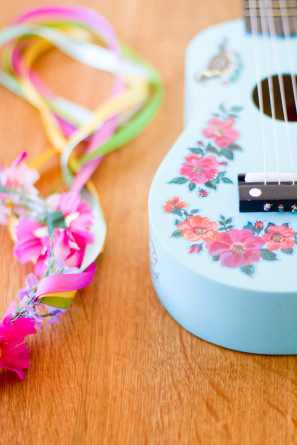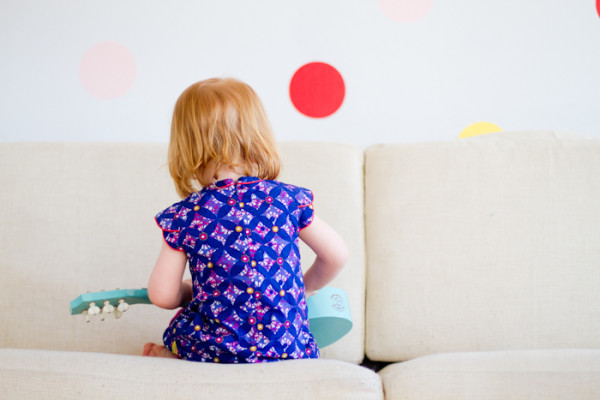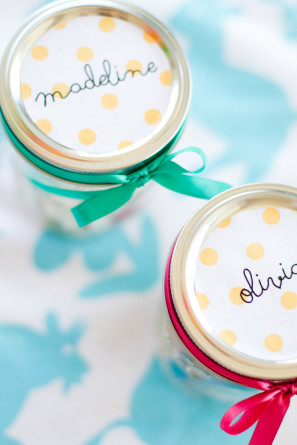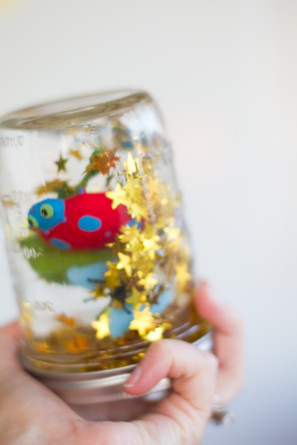 I think this may be my most favorite part! Continuing a tradition they started with Madeline's first birthday, they asked guests to share their wishes and predicitions for the little lady's future! How sweet!!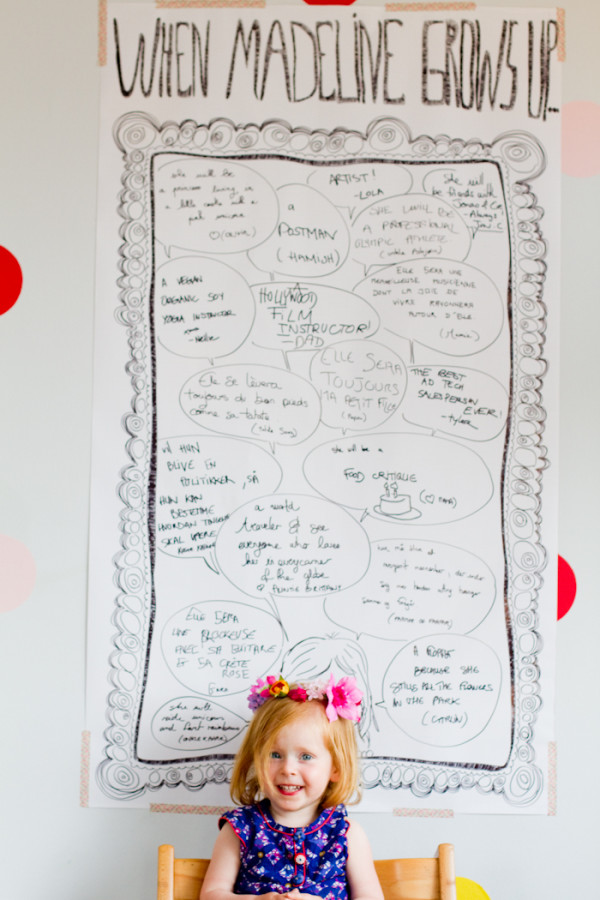 All Photos by Audrey of This Little Street
You can read more about all of the details of Madeline's party on This Little Street. Thanks so much for letting me share the big day, Audrey!
My favorite part is that they held the bash at home, which is exactly what my mom did for all my parties. They are the best kinds and I can't wait to continue the tradition with my kiddos some day! Did you guys have your childhood birthday parties at home? Or do you host your children's parties at home?
For more real DIY parties, head right over here.