In case you haven't noticed, wearing a giant bow is kind of my signature. It's rare that I leave the house without one, and when I do, I feel kinda lost! So it's about time I brought the Garden Party to the hair bows of the world, yes? Oh yeah! I think it would be fun to have a bunch of the felt bows made up at a party and allow the guests to pick their flower and then don the little hair accessory for the event! Once the flower on mine had seen better days I just popped it right off and put on another bloom, but I have a trick for making the flower more easily removable below too. Hop to it!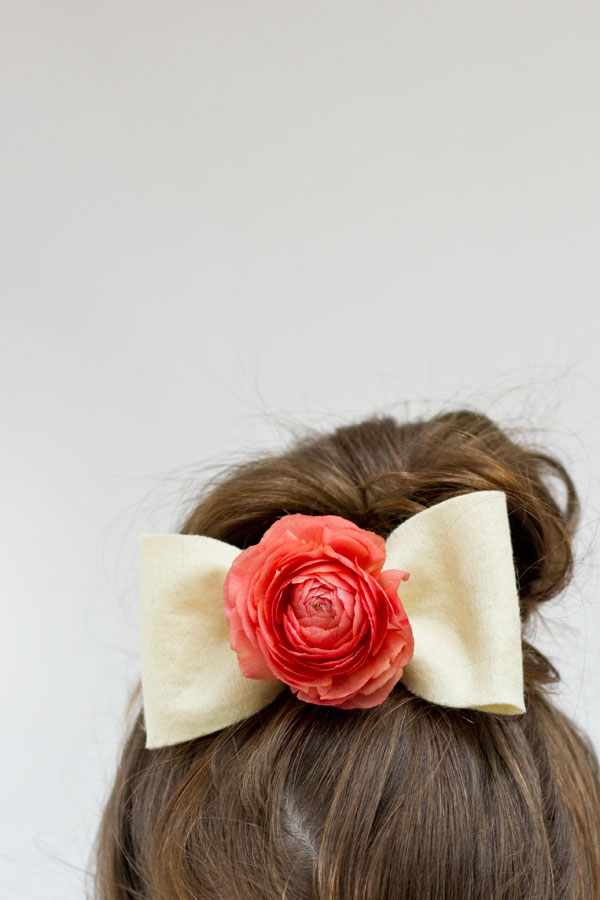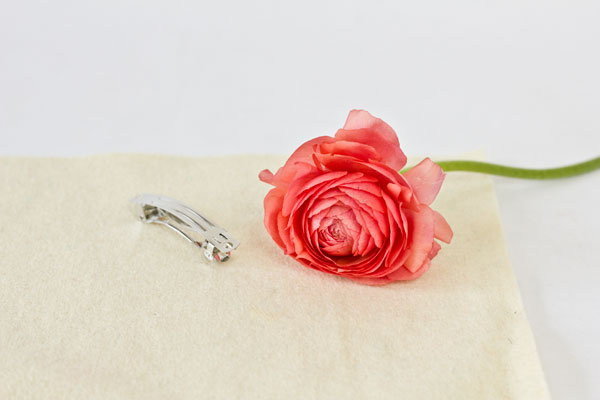 Felt
Fresh Flowers (I used ranunculus!)
Hair Clip (You can get these at a local craft store.)
Hot Glue Gun
Scissors
Cut out two pieces of felt, one 2″ by 10″ and one 1″ by 3″. Fold the larger piece and half and glue the ends together with your hot glue to form a loop.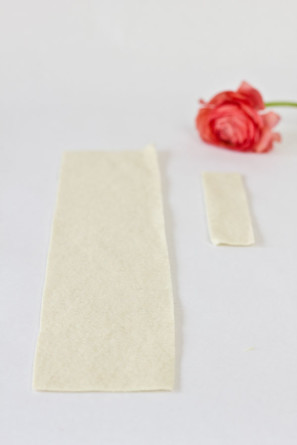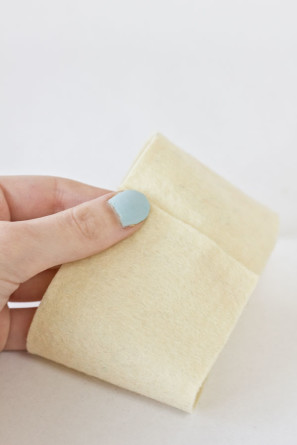 Pinch together the center of your felt loop (with the seam in the center back). Then wrap the small piece of felt around and glue the ends together in the back.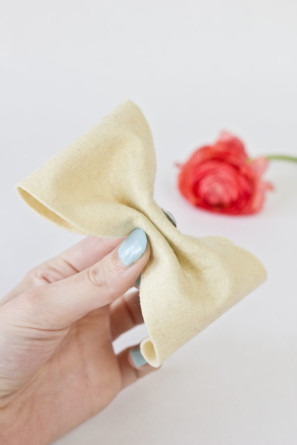 Snip off your flower at the stem, just below the bloom. Carefully hot glue the clip to the backside of your bow and the flower to the front side. Alternatively, if you want to be able to easily remove the flower (so you can re-use the plain bow later), glue the flower to a small circle of felt and use a safety pin to pin the flower to the bow.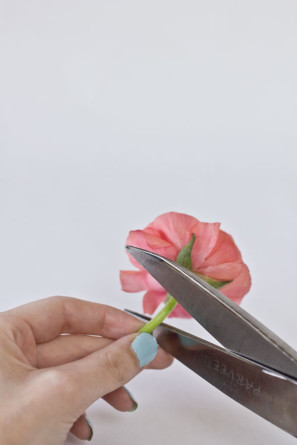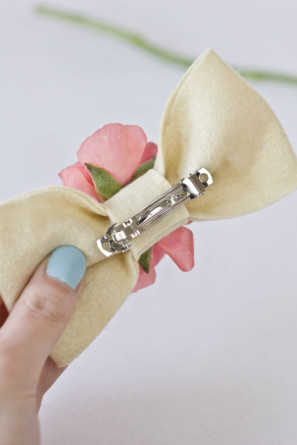 Put on your bow and get to garden partying!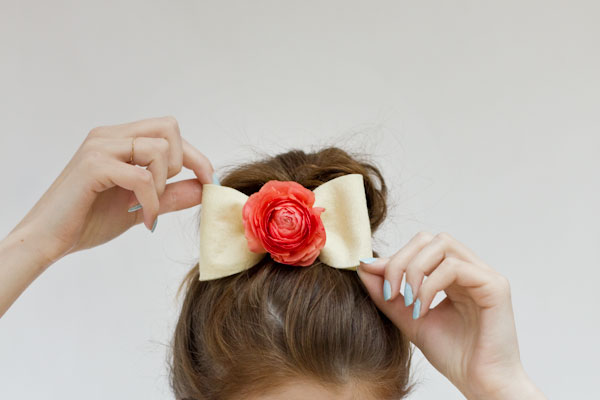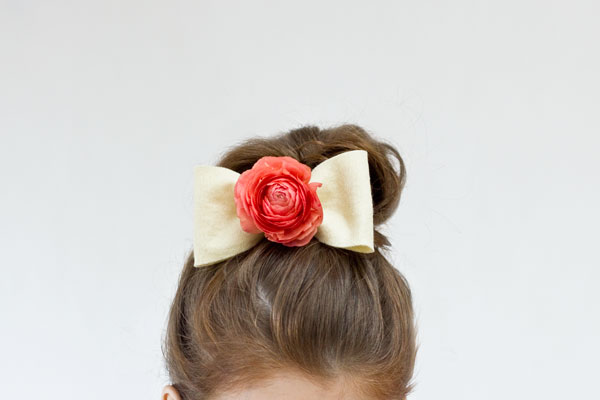 All Photos by Studio DIY
To see the entire Garden Party series, click here! And for more DIYs all around, head this way!