I'm OBSESSED with reading money diaries. Have you ever read one? I don't know why I find it so fascinating, learning about where people spend their money and what they eat for lunch, but I DO! I've often thought about doing one myself which sounded one part awesome and one part terrifying (I spend how much on lunches out each week??) but I never pulled the trigger! Then Northwestern Mutual reached out to me and asked if I'd be interested in doing a post talking about my finances and I was like, well if that isn't a sign, I don't know what is…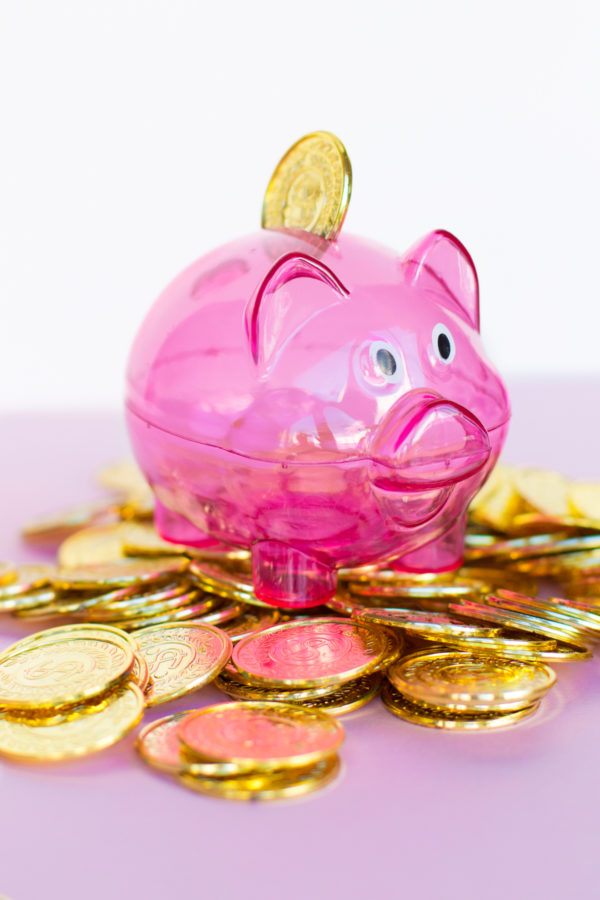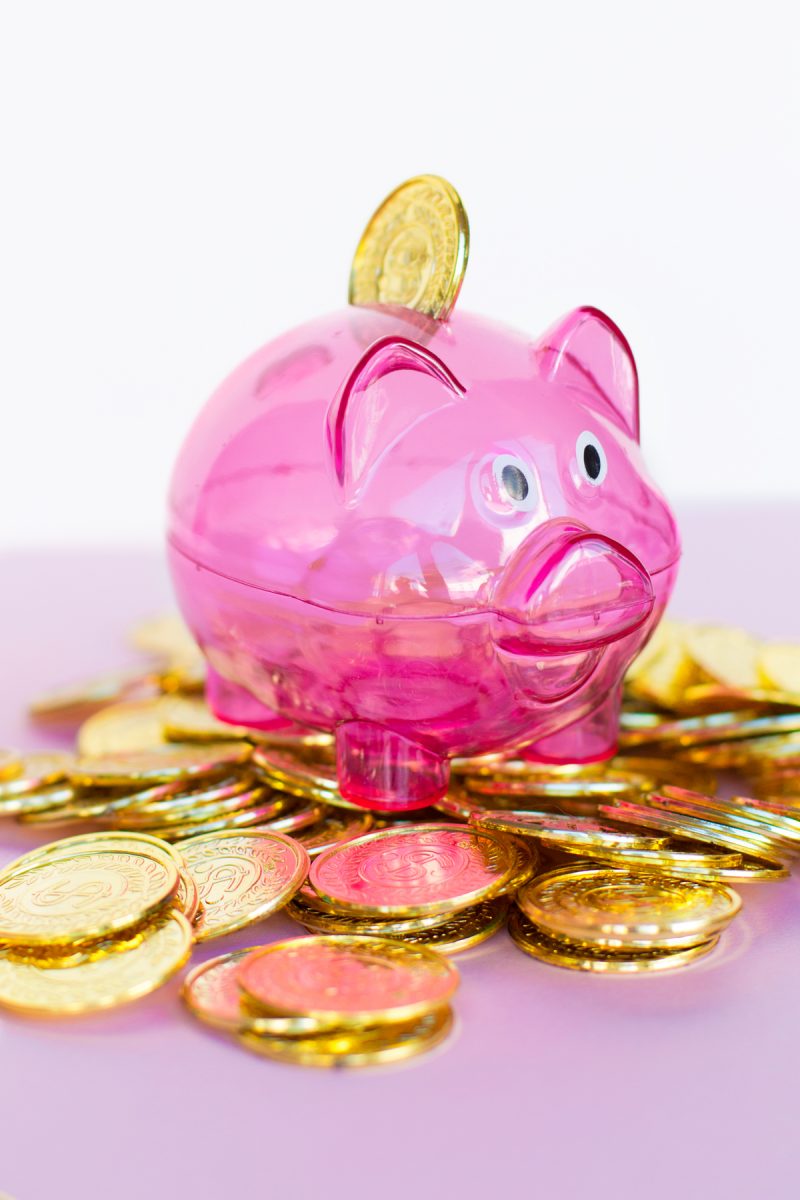 They had me take their Financial Fitness Quiz and I scored an impressive (Ehm… embarrassing) 3 out of 8, which means I'm not doing so hot on knowing my finances. The first True/False statement on the quiz was "I'm clear about how much money is coming in, how much is going out and where I spend my money each month" to which I answered a big fat FALSE. So! Before I dove into the tips they gave about how to better your financial confidence, I figured it'd be good to know what I'm spending.
Instead of just documenting a week of my personal spending, I thought it would be interesting to document a week of what I spent on my business too. Because if there's one thing they don't tell you when you become a DIY blogger, it's how EXPENSIVE it is! So here you have it, a week in spending from a 27 year old living in LA, running her own business!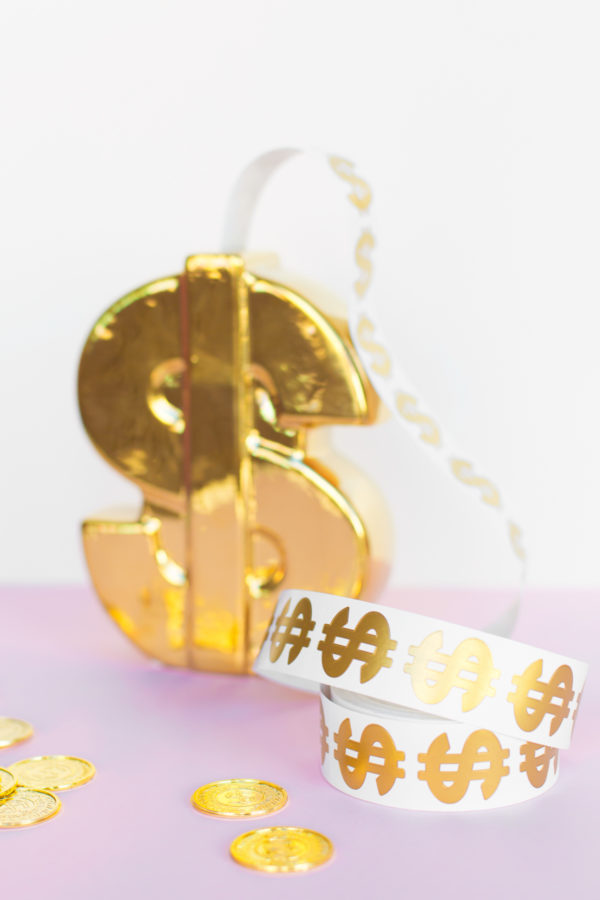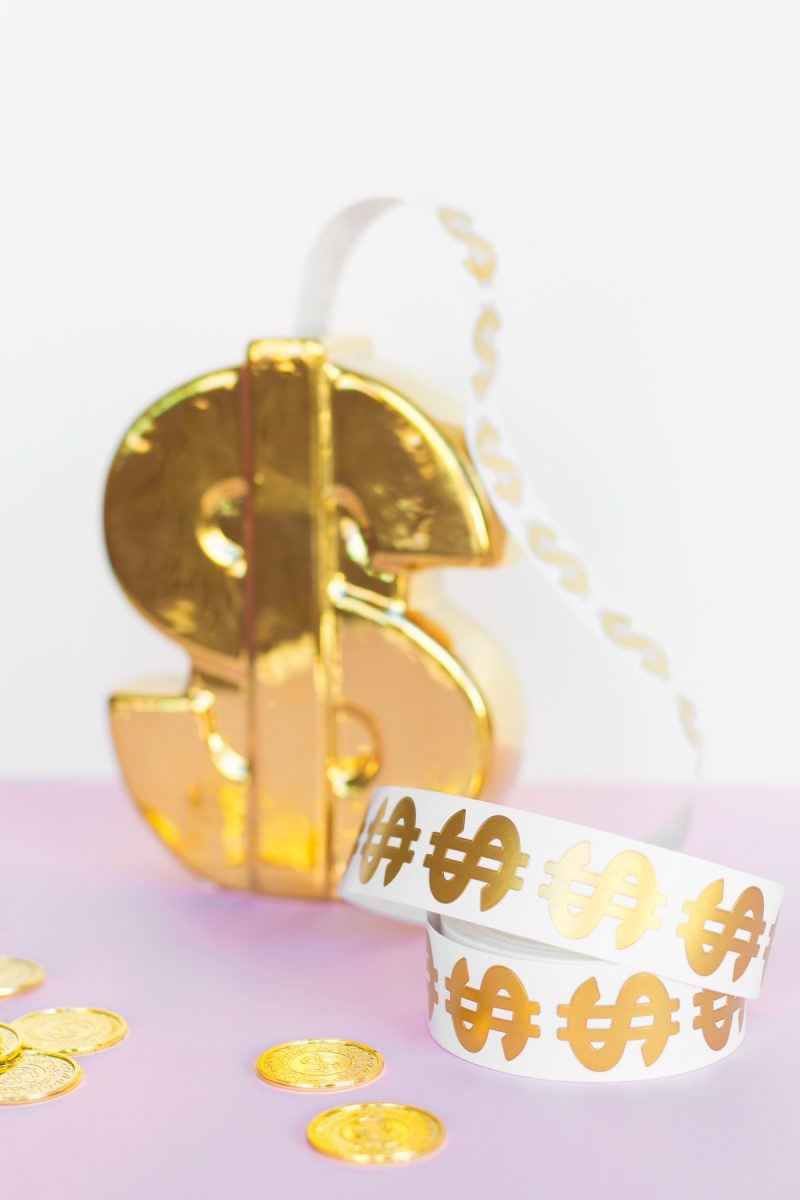 Monday
Mondays, Tuesdays and Wednesdays are our busiest days as they are our prep + shoot days for the week. Today is extra crazy because it's Samantha's first day back after her honeymoon. I eat my same breakfast I have every morning (two eggs, scrambled with cheese, half an avocado and two strawberries. LOL) and stop at the craft store on the way in to pick up fabric paint for a t-shirt DIY we are working on.
I have a lunch meeting today so after a few hours of work I head next door to an Italian restaurant for lunch. My lunch-mate picks up the tab. I head back to the office where Samantha is catching up on emails and she reminds me the fee for our bookkeeper is due today. Hiring a professional accountant was the best investment I ever made and one of the Financial Fitness tips that I was already doing. SCORE!
On the way home, I stop at the grocery store for more avocados (we go through them so fast!). As most of you know, we're in the middle of the adoption process so after dinner (*cough* avocado toast *cough*), we pay the monthly fee for the adoption outreach website we're on.
Personal:
$150 – Adoption site fee
$20.99 – Grocery store
TOTAL: $170.99
Business:
$10.32 – Craft store
$300 – Bookkeeper's fee
TOTAL: $310.32
Tuesday
Not our typical Tuesday! Jeff and I had a few meetings with our adoption team and spent most of the day OOO. We got gas before heading to our first meeting and from the car, I still managed to place one of my 17 weekly Amazon orders (Paper mache eggs and a baking pan). I also boosted a post on Facebook that day for extra exposure and paid our monthly payroll provider fee. Lunch was In-N-Out. Not mad at that, friends.
On the way home, we stopped at the drugstore for makeup-remover wipes (I'm lazy, and that's about as fancy as my nighttime routine gets) and toothpaste. We snacked on an epic mezze plate and ended up not eating an actual dinner.
Personal:
$11.29 – Makeup remover wipes + toothpaste
$7.36 – Lunch
$36.81 – Gas
TOTAL: $55.46
Business:
$34.86 – Project supplies order (Easter eggs + cake pan)
$25 – Boosting a FB post
$69 – Payroll provider fee
TOTAL: $128.86
Wednesday
Bigggg shoot day today to make up for being OOO yesterday. I have Jeff grab me something for lunch on his morning coffee walk since I know we won't be able to leave for long. We shoot two DIYs and work on several new product shots.
During lunch, I place another Amazon order (for edible glitter this time) and pay the monthly fee for our timesheet tracker (this is how our part-time employees track their hours). On the way home that night, we stop at the mall to pick up a jacket for an upcoming shoot. Pulled our fave TJ's fried rice and chicken out of the freezer for dinner.
Personal:
$11.97 – Lunch at Whole Foods
TOTAL: $11.97
Business:
$12 – Timesheet Tracker
$17.98 – Project supplies order (edible glitter)
$38.07 – Jacket for a project
$1 – Parking at mall
TOTAL: $69.05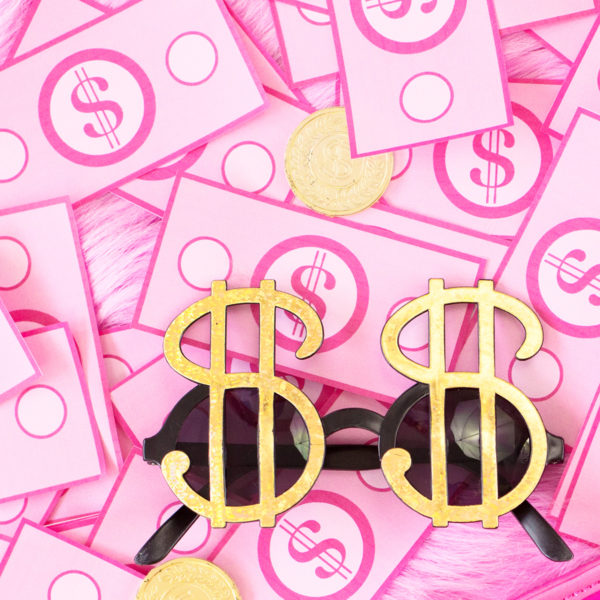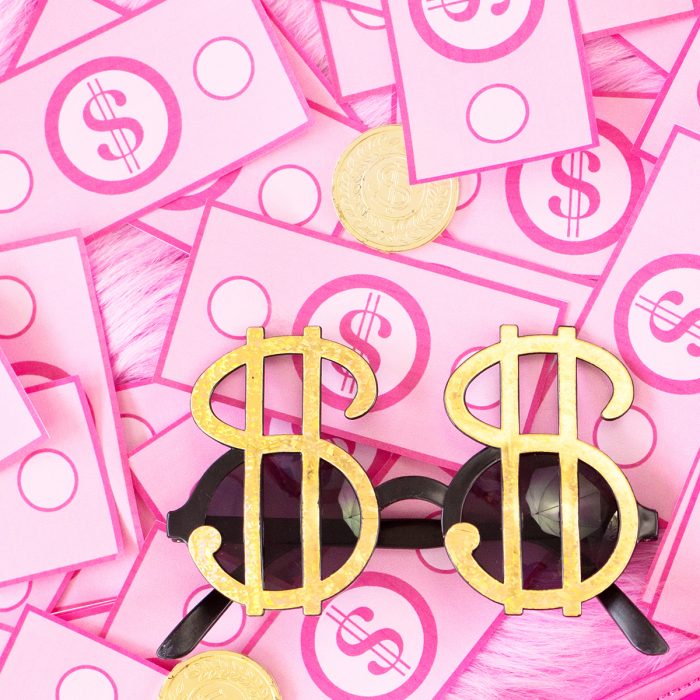 Thursday
Crazy day! Jeff is in to finish up a few lingering shoots from yesterday. We have a call with our product team today and those usually last a couple hours, so Jeff runs out to grab lunch at a local Mexican restaurant for us while we're on the call. He's my hero.
I have to leave early today to go to the dreaded dentist. $100+ later and I have to come back again in three months (Shout out to my parents for the hereditary bad teeth! Just kidding, love you!). After, I head to a wig store to buy a purple wig for a shoot next week (normal?). It's Employee Appreciation day tomorrow and my favorite cookie shop is next-door to the wig store so I pop in and get cookies for the team. Last stop is at the grocery store for more avocados (told you!!), our favorite snack bars and a few other items. A company sent us some of those mail-order meals and Jeff is making one tonight. It was SO good.
Personal:
$104.50 – Dentist
$1.50 – Parking at dentist
$30.65 – Grocery store
$22.75 – Lunch
TOTAL: $159.40
Business:
$17.31 – Cookies for the team for Employee Appreciation Day
$43.67 – Wig
$1.50 – Parking
TOTAL: $62.48
Friday
It's Employee Appreciation day! Jeff has a ton of editing to do on the photos we shot this week so he ends up at the studio with us too. I give the team the cookies and these hilarious art prints I found of their favorite TV shows and order a pizza lunch for everyone. Today our dreaded monthly parking fee at the studio was due. Ouch, that hurts.
Jeff and I usually order pizza for dinner on Fridays, but since we had it for lunch, we made another one of the meals we were sent. That means we managed to spend $0 today personally! BOOM.
Personal:
TOTAL: $0 (VICTORY!)
Business:
$19.99 – Adobe Creative Cloud
$36 – Online accounting system fee
$370 – Monthly parking for the team
$27.45 – Pizza lunch for the team
TOTAL: $453.44
Saturday
Quick errand to get laundry detergent before heading to brunch with friends! And since we were so bold and didn't order pizza last night, we ordered it tonight (You judging us?) and caught up on Homeland. SO good this season, by the way.
Personal:
$12.05 – Laundry detergent
$48.38 – Brunch with friends
$26.24 – Pizza night
TOTAL: $86.67
Business:
TOTAL: $0 (VICTORY!)
Sunday
Headed out to Pasadena early in the morning for breakfast with friends. Then I broke all my superstitious rules and bought something for the nursery (that don't have) and for the baby (that we also don't yet have). Ha! It was this amazing handmade toy lion that I spotted a few weeks ago. When we stopped back in the store and it was still there, I just had to buy it. Oops!!
I wanted to stop by my fave paper store for a few party items for some new balloon shoots were doing so we headed to the other side of the city to do so. Grabbed lunch to eat in the car and also stopped to get cupcakes and candy on our way home for (you guessed it!) a shoot. My job involves buying a lot of sugar. Ate our final dinner from our delivery and called it a night with the new Homeland episode as I finished up my blog posts for the week.
Personal:
$30.41 – Breakfast with friends
$1.25 – Parking at breakfast
$69.60 – Lion toy
$24.48 – Lunch on Abbot Kinney
TOTAL: $125.74
Business:
$16.25 – Paper party goods at Urbanic for a party shoot we're working on
$12.90 – Cupcakes for a shoot
$14 – Licorice all-sorts for a shoot
TOTAL: $43.15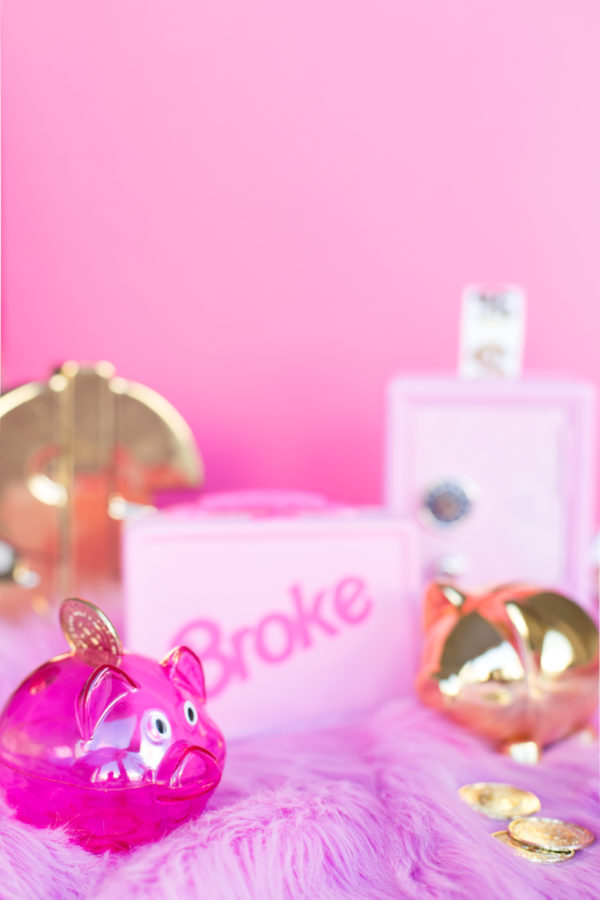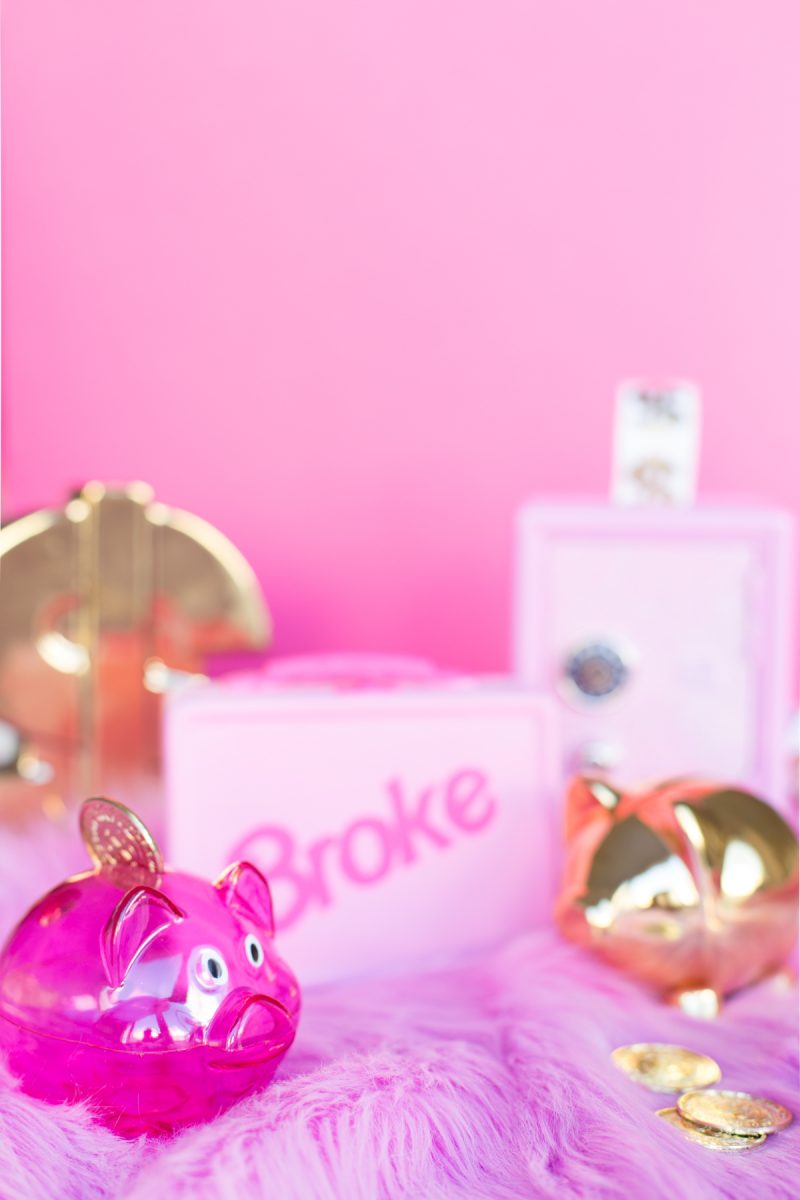 Phew, my week in a nutshell! Some brief conclusions: I need to start bringing my lunch again. I used to, before our holiday break, but ever since then I've gotten out of the habit. Business-wise, as you can see the big kicker is the parking. It's actually the primary reason we've been looking for a new studio. Not an easy feat though!
In the worksheet, it says you should breakdown your income as follows: 20% for saving/investing, 60% on essential expenses and 20% on discretionary expenses. I'd have to crunch the numbers but would venture to guess that my discretionary expenses are a bit inflated. Typically our eating out is even more and we both have a tendency to buy too many clothes.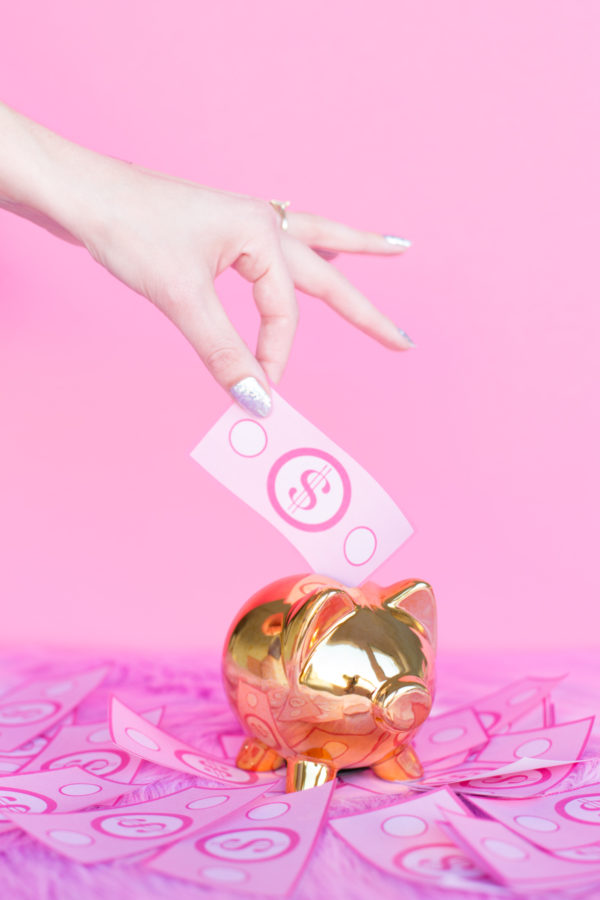 Photos by Jeff Mindell
I gotta say though, this was a fascinating experiment! It's funny because all the information above is available to me at all times, but actually writing it out really made me think. So thanks for listening to it! Ha! If you're interested in taking a harder look at your finances you can check out Northwestern Mutual's Financial Fitness Worksheet here. They also go more in depth on larger topics like emergency funds, saving for retirement, insurance and your credit score.
In the meantime, it's time for lunch… do you think I learned my lesson? Hmm.. it is Taco Tuesday after all! 😉
This is a sponsored conversation written by me on behalf of Northwestern Mutual. The opinions and text are all mine.