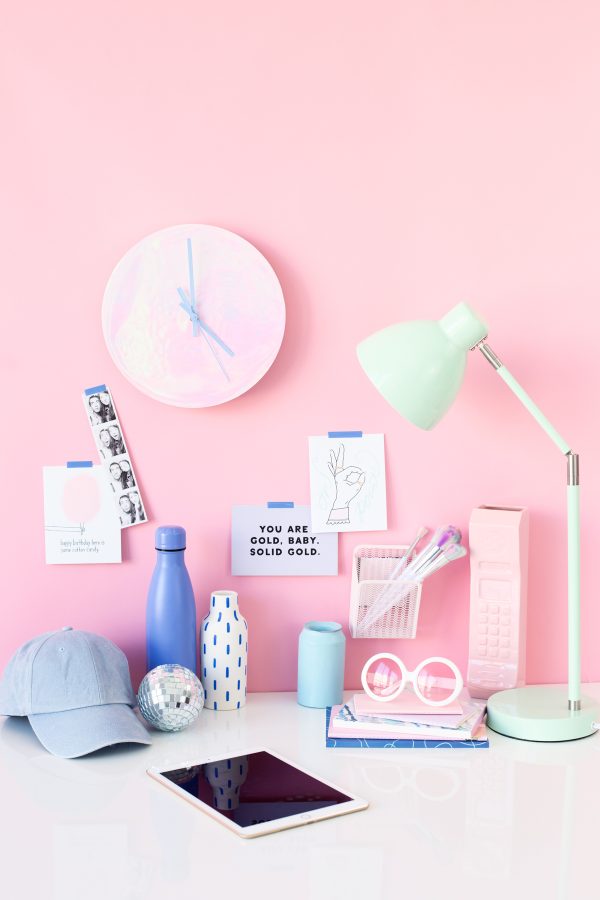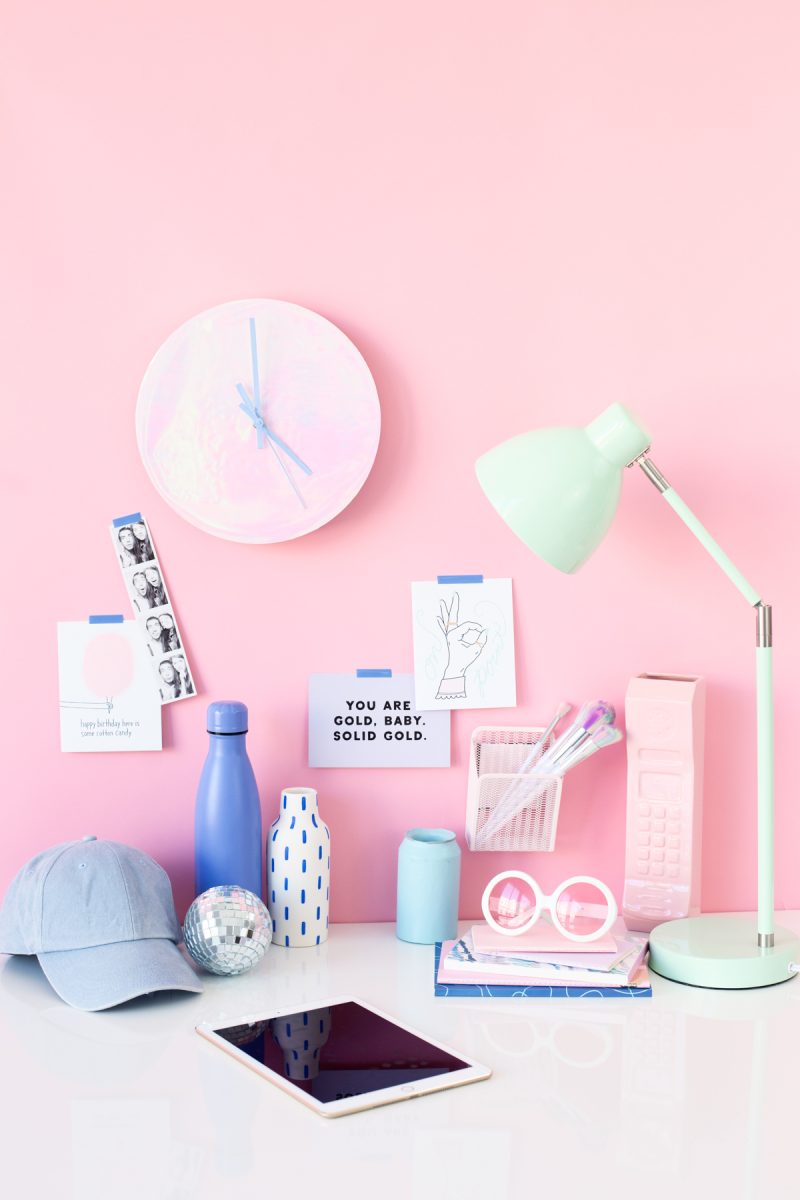 Not gonna lie, I love how these photos turned out almost as much as I love this DIY!! I'm allowed to say that, right!? I can't believe we've been at this blogging game for over five years and never made a clock. For SHAME, Kelly. For shame.
But we're making up for it today with a DIY holographic clock for you guys!!!! Did you know you can buy holographic car vinyl online for SUPER cheap!? 'Cause you can!!! And that's exactly what we used for this. Wanna make one??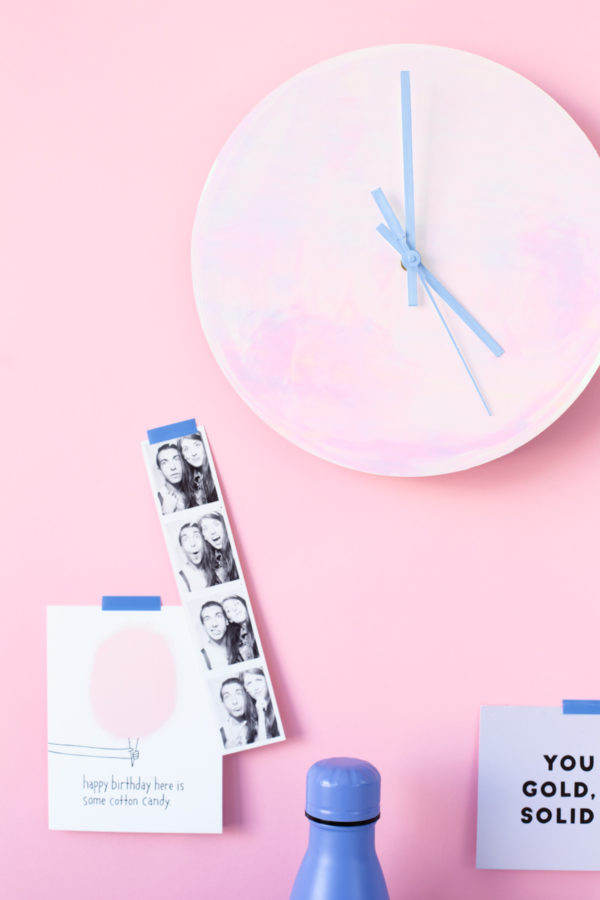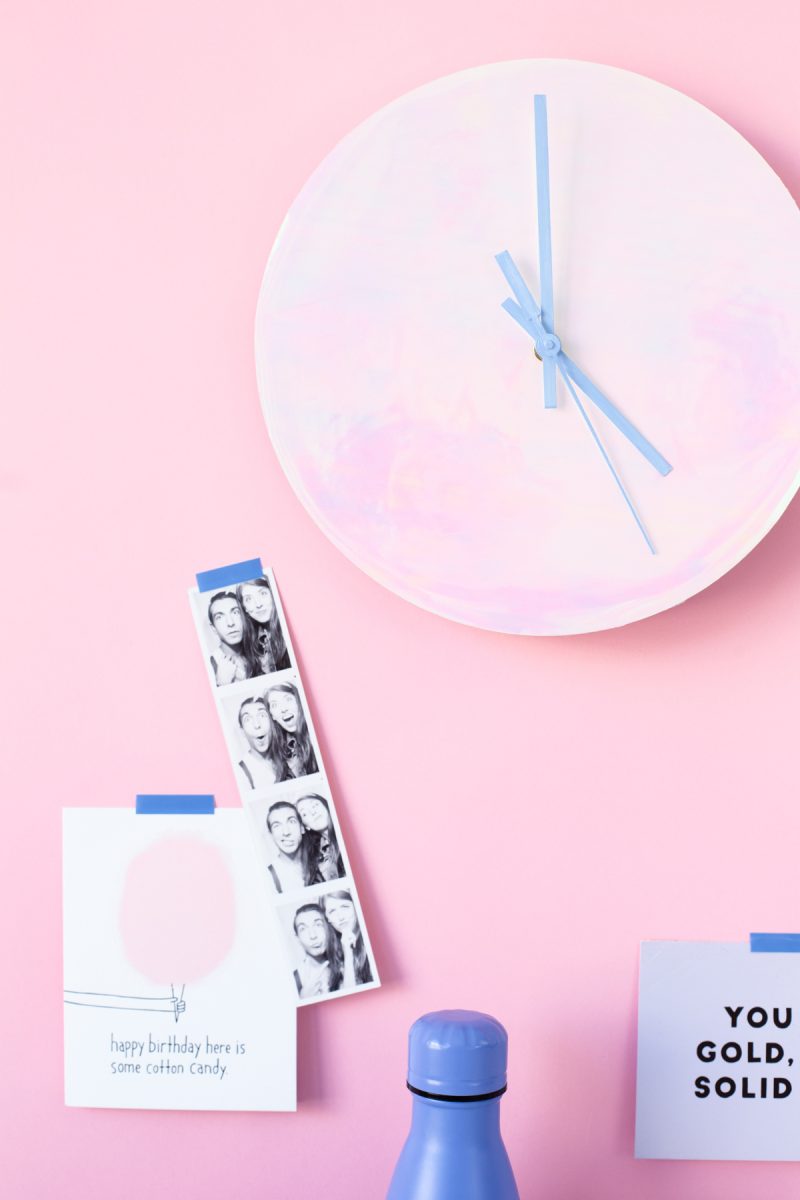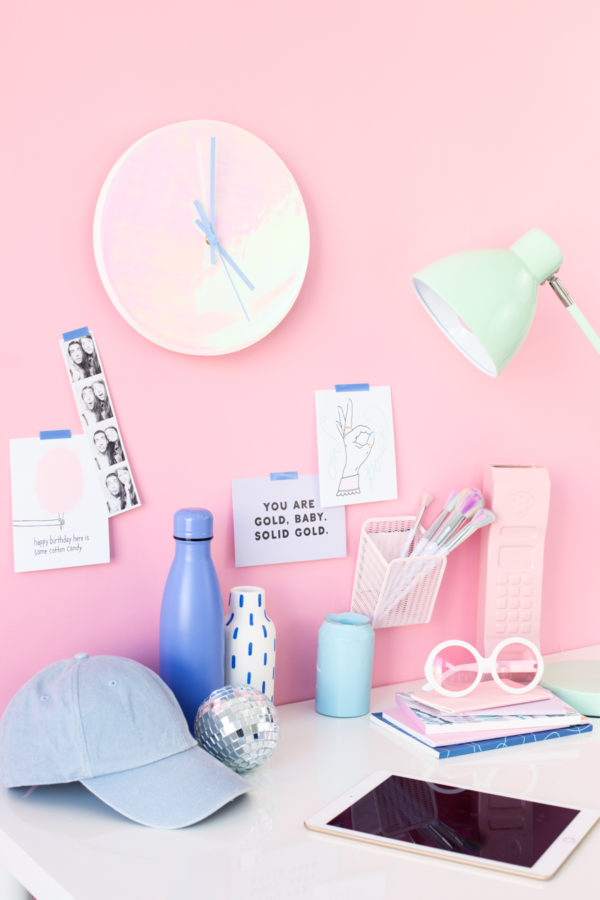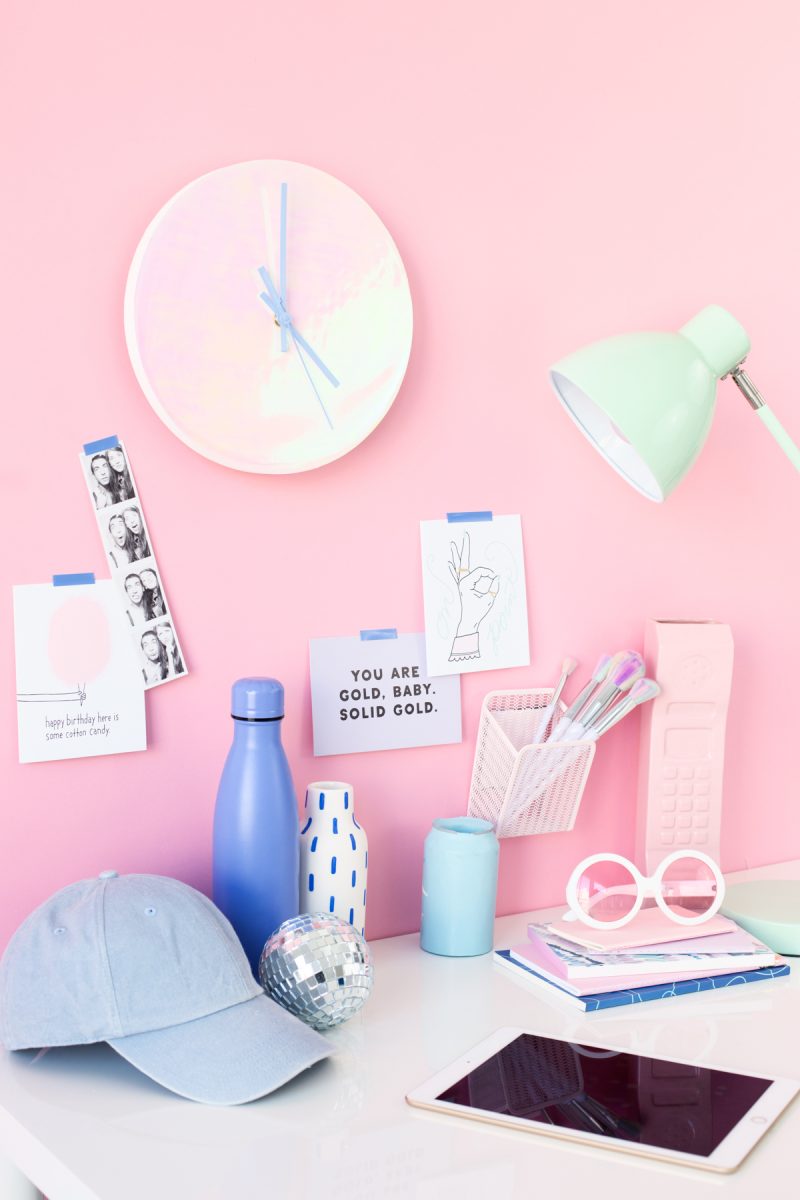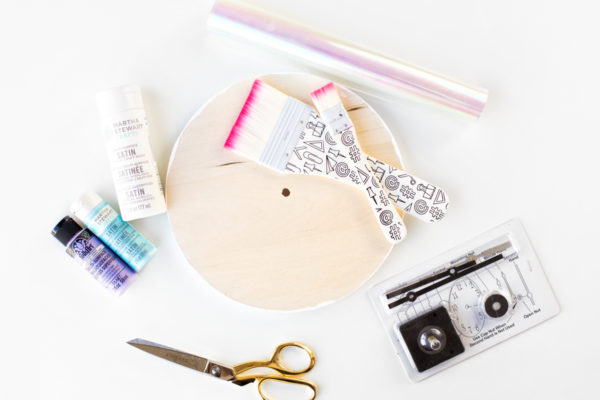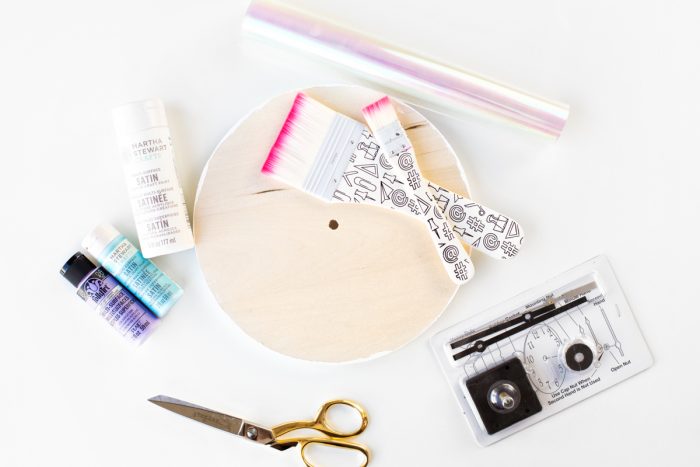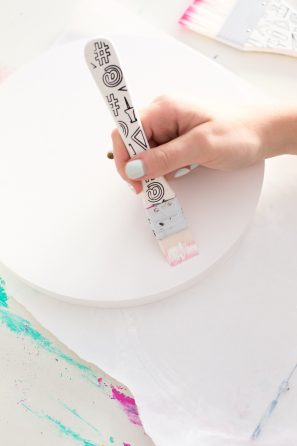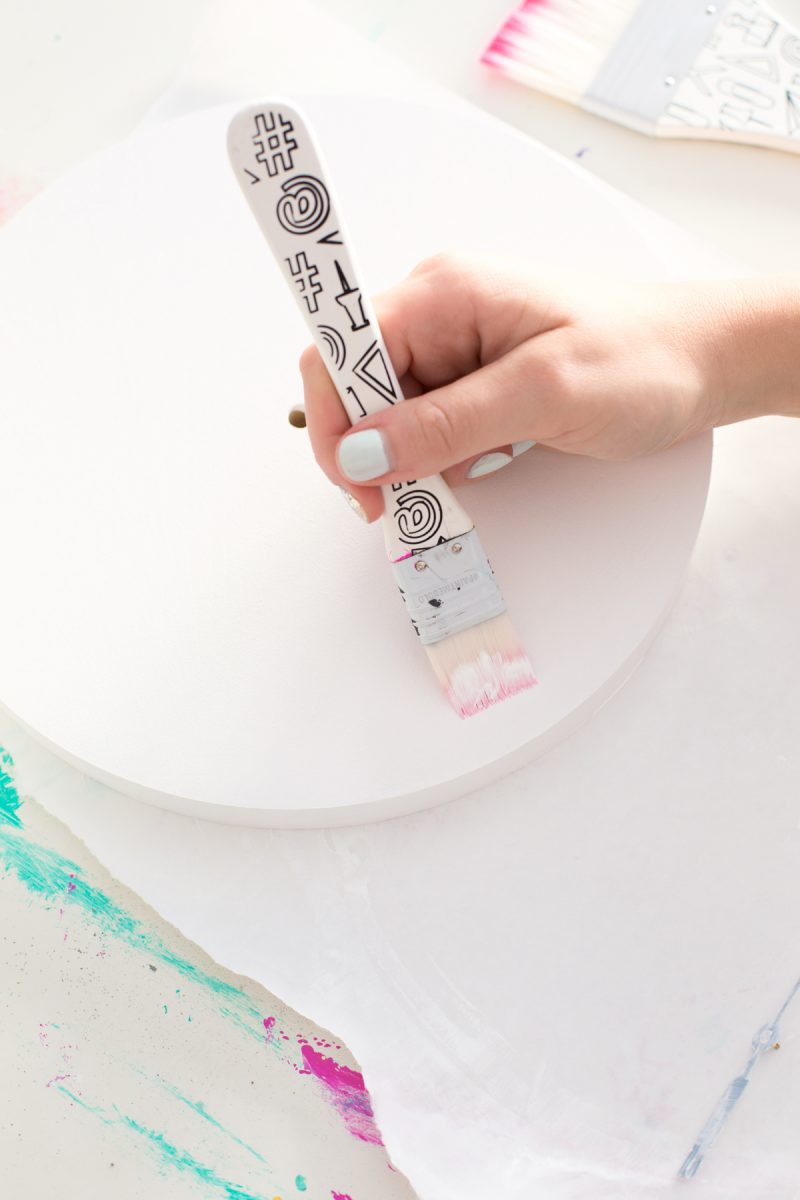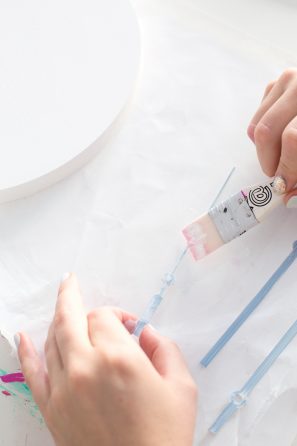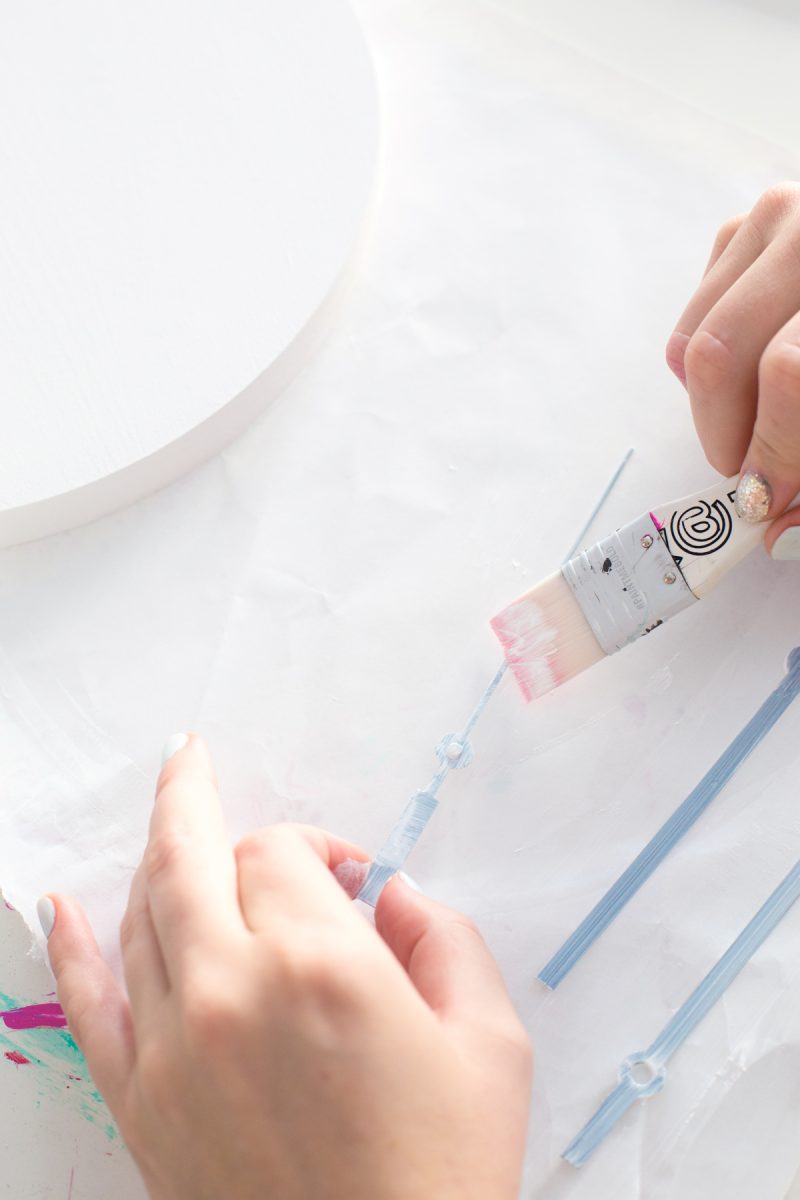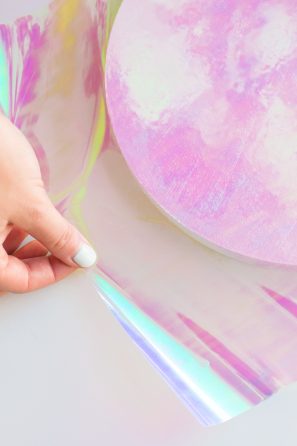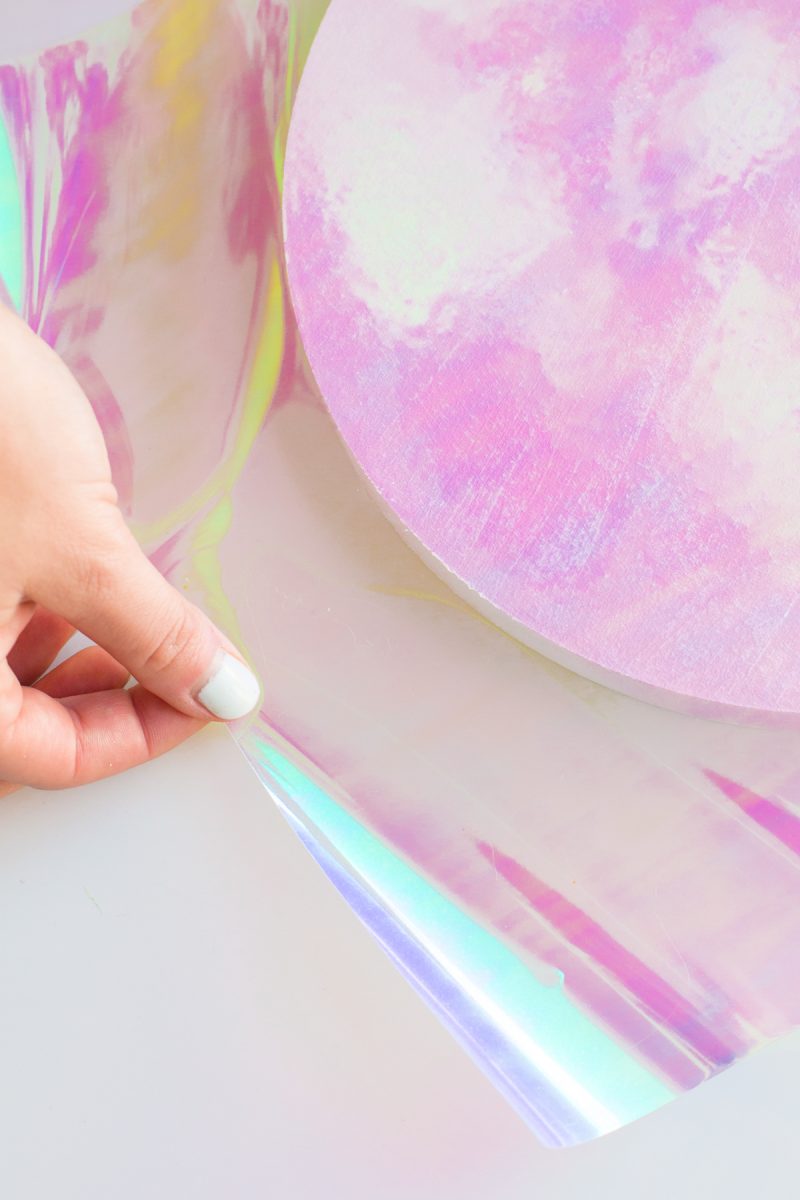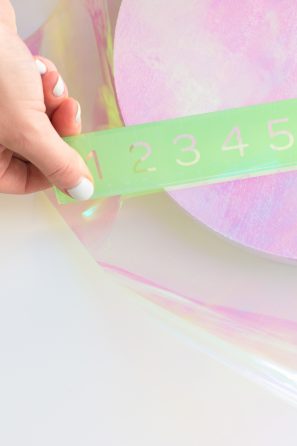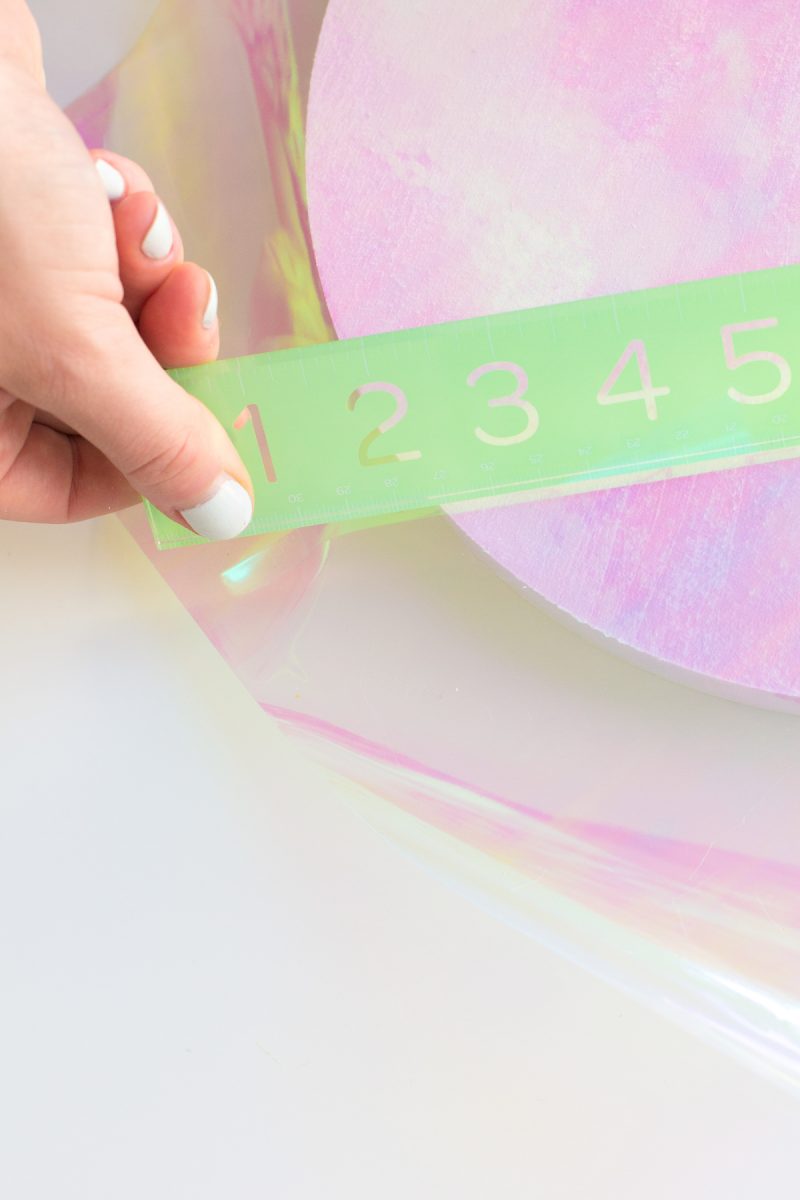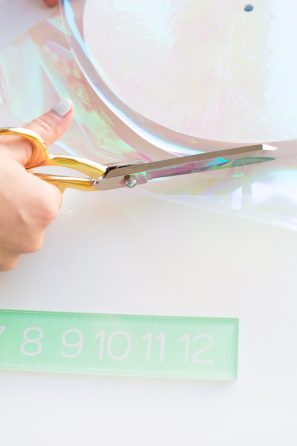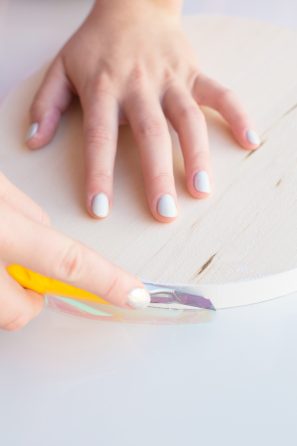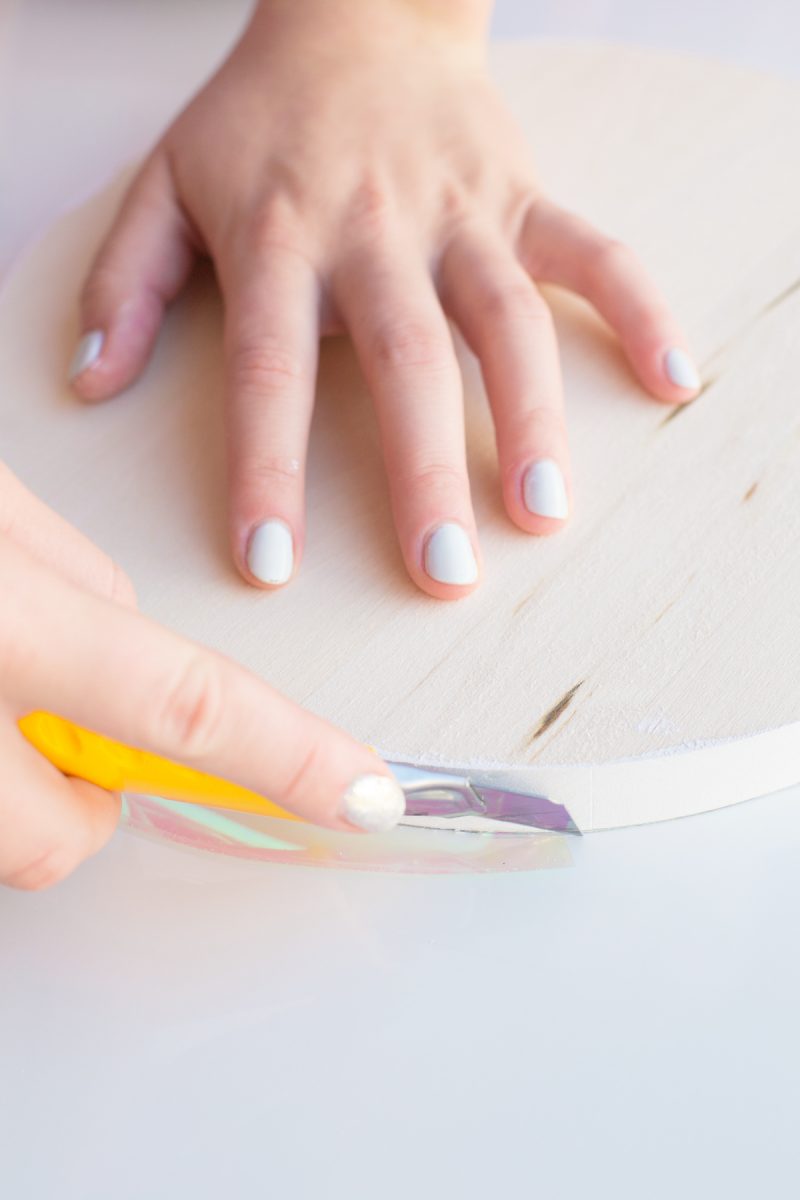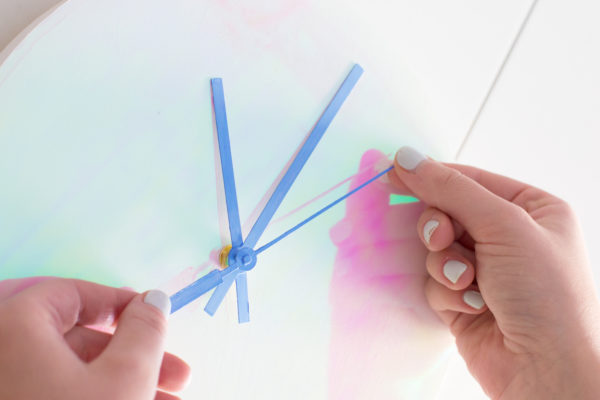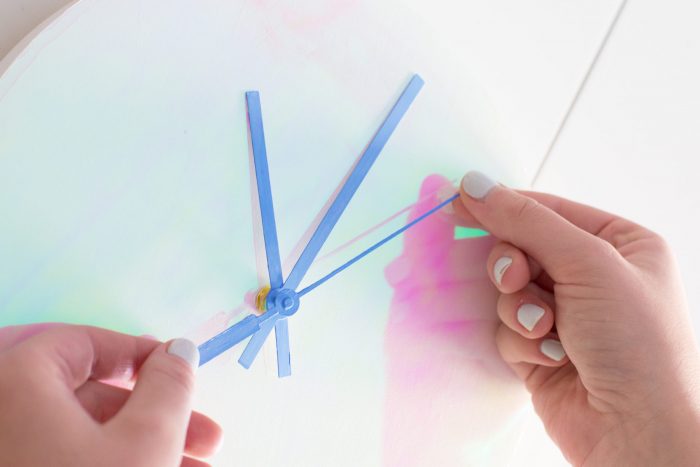 DIY Holographic Wall Clock
Total Time: 1 1/2 Hours (+ Dry Time)
Supplies
Wood Clock Base
Sandpaper (optional, depending on the finish of the clock base purchased)
Paint in White + A Color of Your Choice
High-Gloss Decoupage Glue (like Mod Podge)
Paint Brushes
Holographic Vinyl
Ruler
Scissors
Clock Movement Kit
Directions
1. Depending on the clock base you get, you may need to sand it to achieve a smooth finish. Once it is sanded, paint the top and sides of the clock base with a coat of white paint. Let dry. Repeat with an additional coat. Let dry completely.
2. Paint the clock hands your desired color. Let dry. Repeat with an additional coat. Let dry completely.
3. To give the vinyl a surface to adhere to, you need to add a couple coats of high-gloss decoupage glue or varnish. Paint the clock with a thin coat, let dry, and repeat for 2-3 coats total. Let dry completely.
4. Paint a single thin coat of decoupage glue over the painted clock hands. Let dry completely.
5. Cut out a square of the holographic vinyl that is slightly larger than the clock base.
6. Slowly apply the vinyl to the clock base. Start at the top and use a ruler to smooth out any air bubbles as you adhere it over the entire clock. The vinyl will likely have a thin protective layer on top of it, which you can peel off now.
7. Place heavy books on top of your clock to help seal the vinyl on. Let sit for several hours, or overnight.
8. Attach the hands to the clock, following package instructions.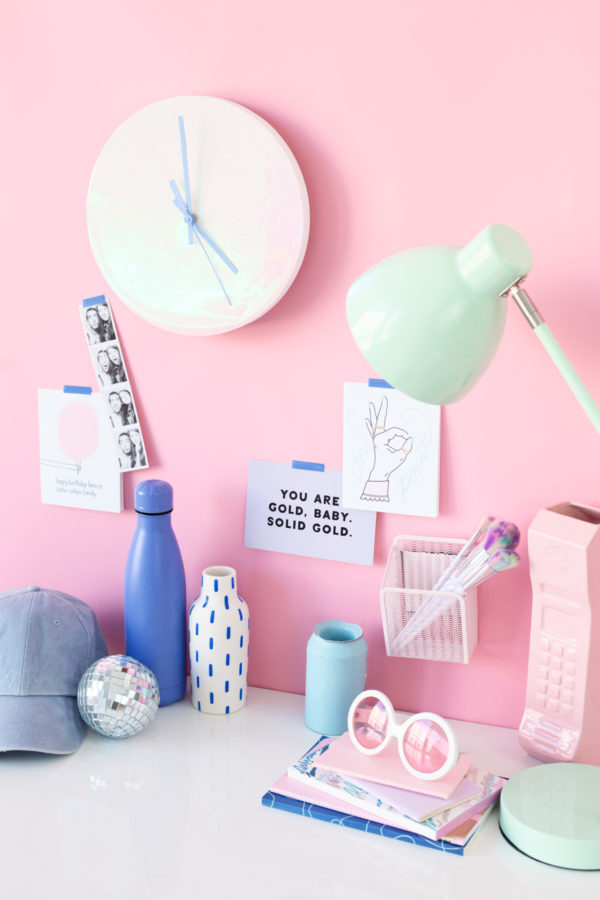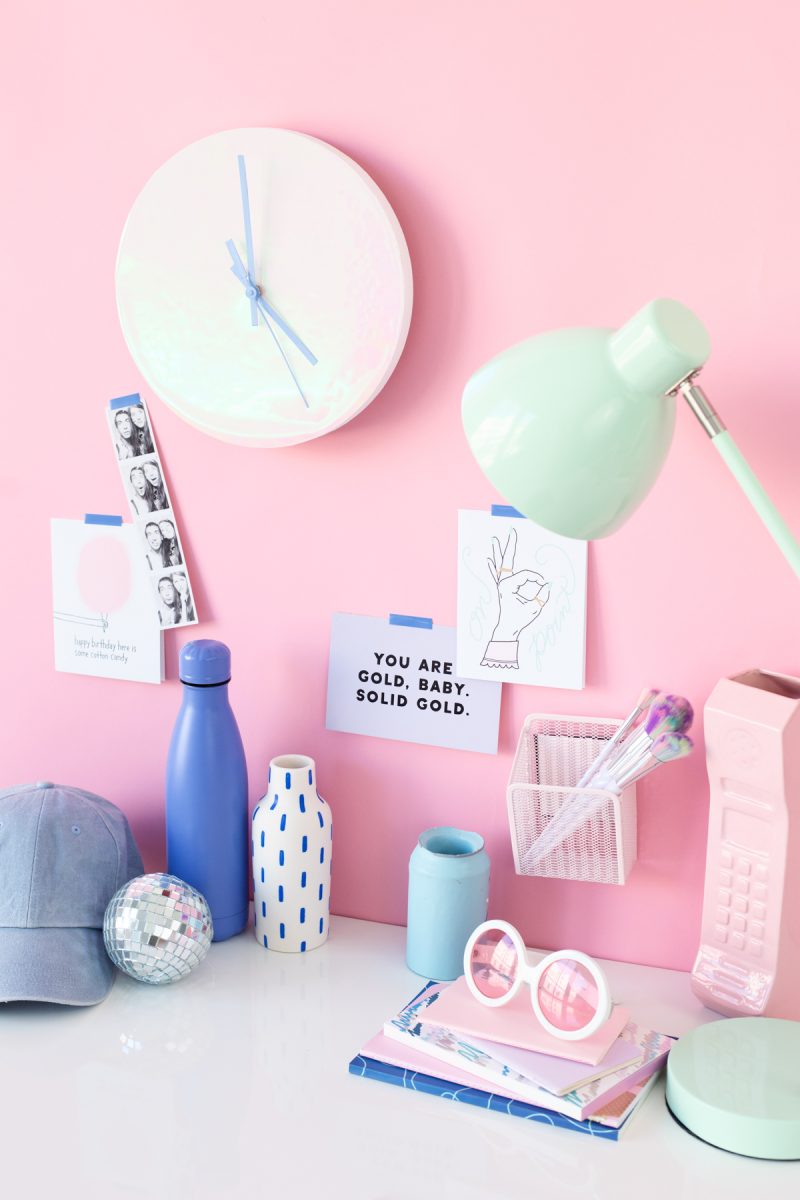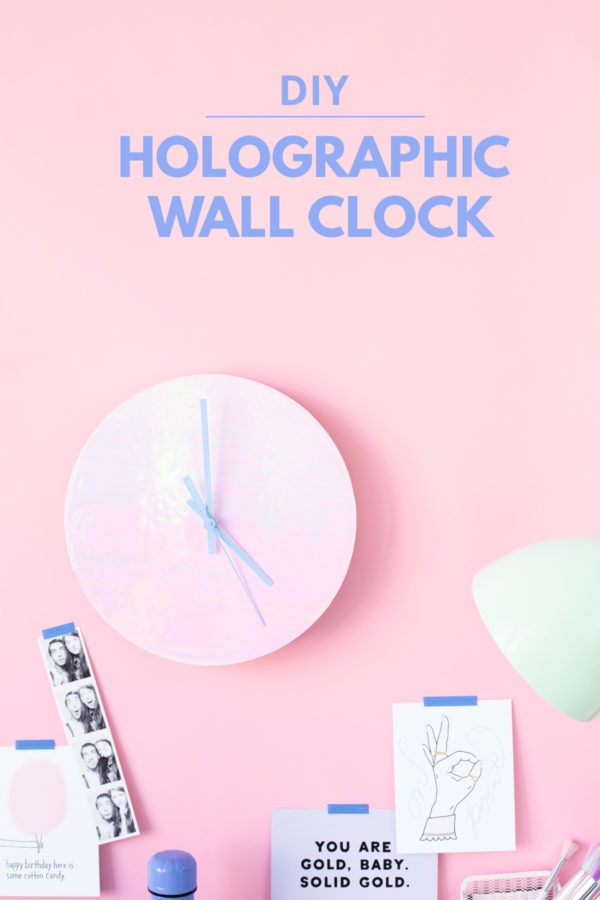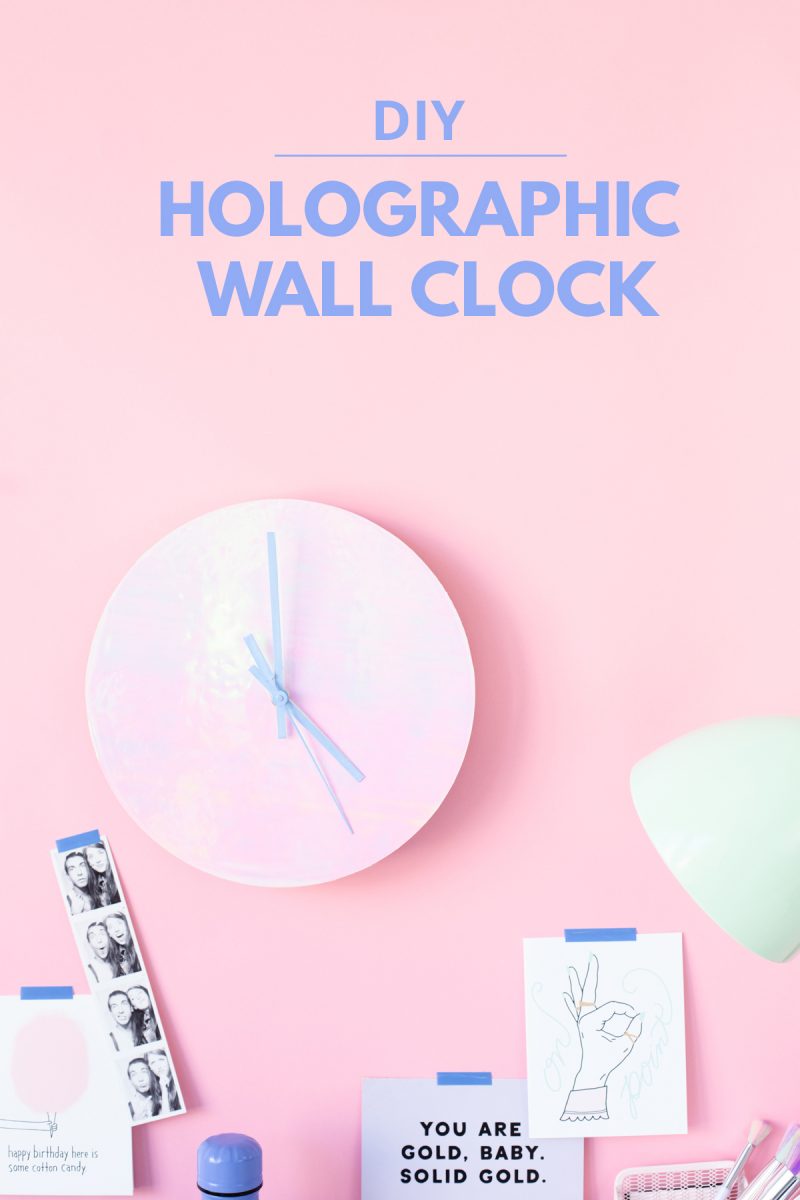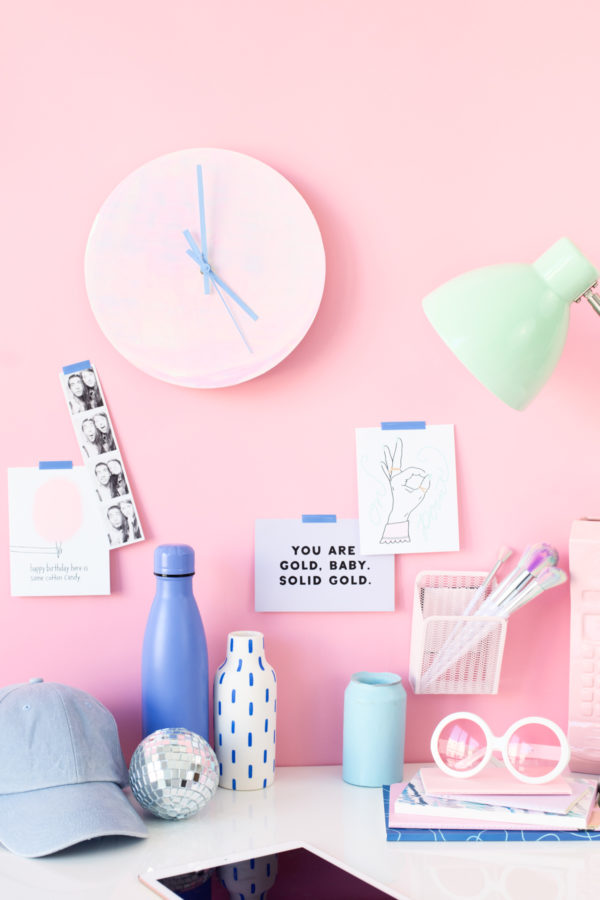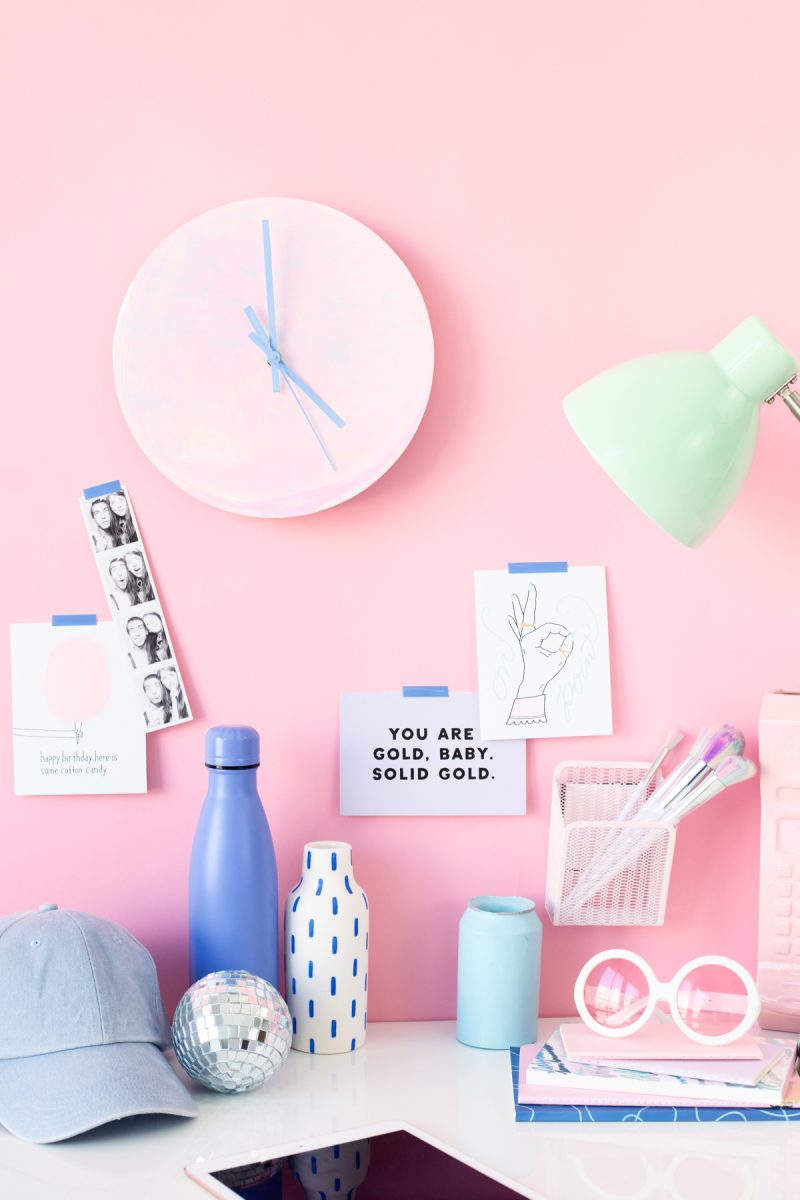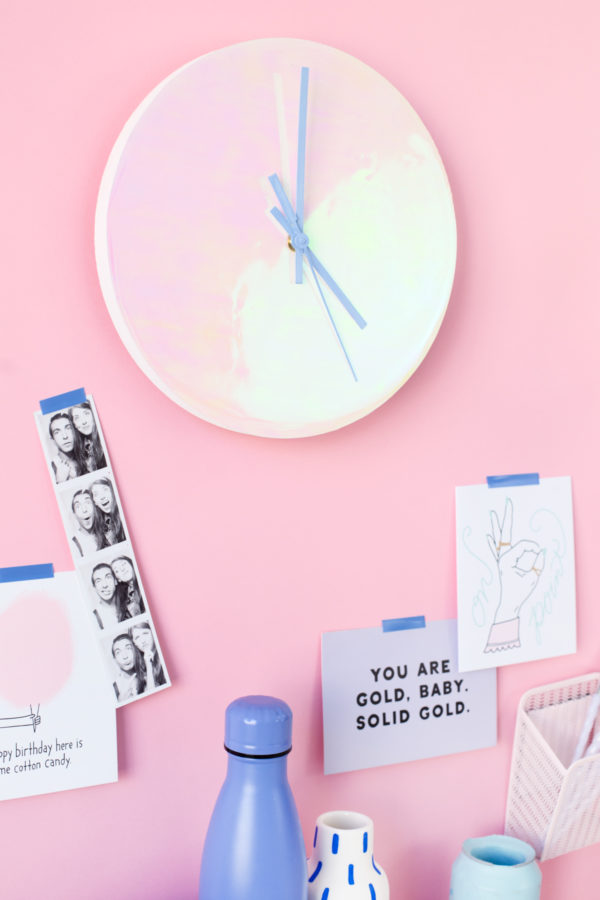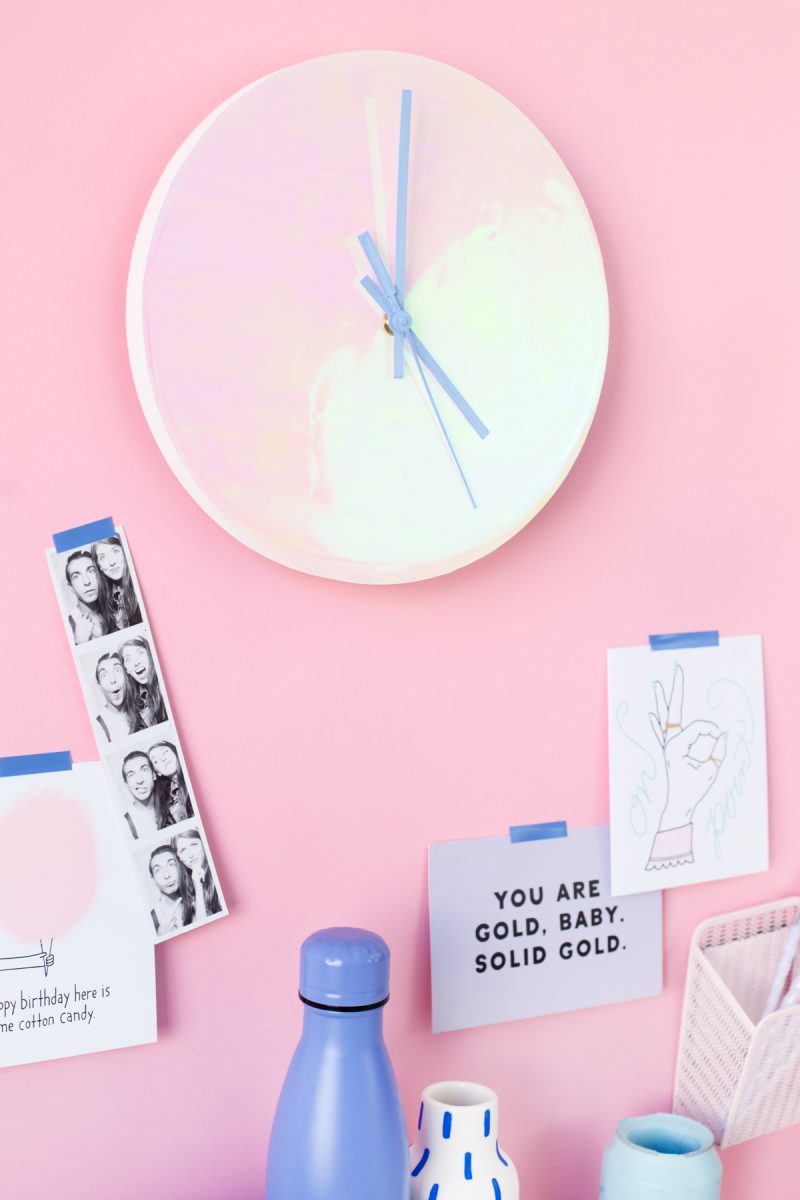 Photos by Jeff Mindell
I'm sooooo into this color palette. Even though these were Pantone's colors of the year last year, it feels so refreshing to me now! Hope to see many a holographic clock in our #troopstudiodiy feed soon!