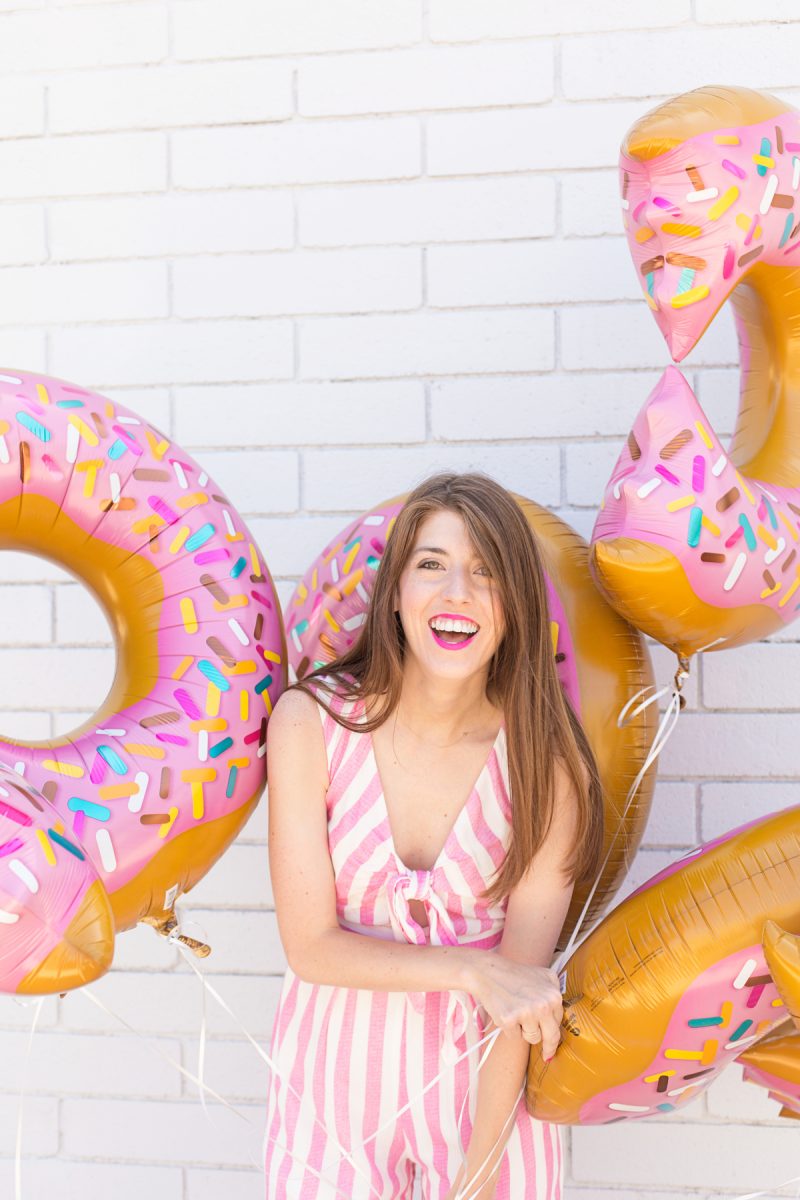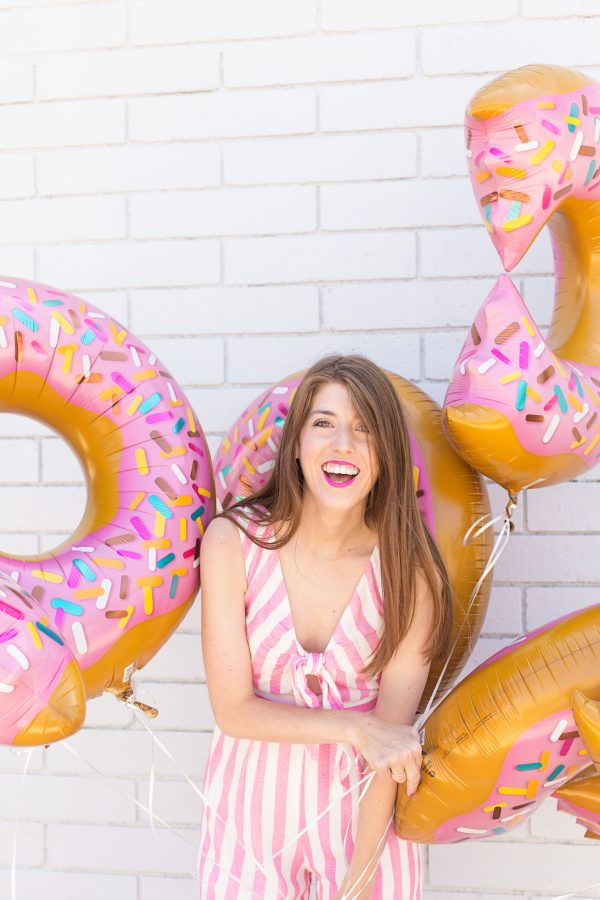 Today I turn 29! I somehow managed to start a tradition of writing a life-update birthday post so here I am! But this one's a little different. It's more about my business growing up than me this time. (On the personal side, I wrote a post about what I want to accomplish personally before I turn 30 here.)
I wanted to write this post today as it's a topic I've been thinking about for awhile. I mentioned it in my end of year post but I wanted to expand on it a bit. I'm sure some of you have noticed, but there's been a pretty significant shift in the content here over the last 6? 9? 12? months. I'm not sure when it happened exactly! All I know is I felt a big personal shift in the last year+ since becoming a mom. I feel like I truly "grew up" in every sense of the word. And I've also felt a big shift in the blogging industry overall in the last six months. I feel that the connection between bloggers and their audience has grown deeper than ever. As a result, I'm hoping to continue making some changes but I'm also hoping to just spend some time experimenting as I do it!
After bringing Arlo home, my creativity felt like it took a huge hit. I kept waiting and waiting for it to come back in the same form it used to come in, but it's been almost 15 months now and it still hasn't. I used to be constantly writing down new ideas for quick little DIYs and recipes. We couldn't make them fast enough! But those don't seem to be so free-flowing from my brain anymore. Instead my brain is occupied with bigger, more personal creative tasks, like thinking about ways I can create memories with my family, ways I can make my house a home and ways I can adapt my style and wardrobe to fit life with a messy toddler. Like I said, that's all still creative it's just not creative in the way I used to be.
Have you noticed?
I've taken to doing far less DIYs and recipes and incorporating far more personal and home content. I imagine some (most?) of you have noticed, and I'm sure there's some who are happy about the change and some who are dissapointed.
I feel pretty good about it, personally. But I've also felt an internal struggle because our old content and the new content I want to be producing feels so disjointed to me. I used to pride myself on the strong brand identity Studio DIY had visually and I don't feel like that is as strong anymore. I feel like instead, that identity has been replaced with a strong brand message. That I'm working to not just "make life a party" but to share my personal story in hopes of inspiring someone or brightening their day, in big ways and small.
To touch on the industry shift I mentioned, it seems that you guys (and not just you! Blog readers overall.) have become much more interested in the person behind the blog than the content itself. DIY used to reign supreme. Bloggers were scrambling to do more, more, more because that's what everyone wanted. But now, across the board I've noticed readers craving the stories more than the projects themselves. Does that resonate with you? Do you feel that way?
Were you all just burnt out because the DIY and blog world got so oversaturated and the only thing left to differentiate each blog was the person writing it themselves?
That's how I felt, as a reader. These days, everyone I follow, I follow for them and their story.
Ironically though I wasn't expecting this change from the blogger side of things. But at the same time, I wasn't expecting how happy I would be about it.
I wasn't expecting to get messages from people saying we helped them decide to pursue adoption, or that our story helped pull them out of a deep depression or that our excitement over Arlo encouraged them to see the joy in parenting, instead of focusing on just the hardships. The emails I get and the interactions I have when meeting followers in person has shifted from "I love your DIYs" to "I love following your story."
As it turns out, what I love most about my job is connecting with people. I love being an advocate for adoption, because adoption changed my life. I love sharing the happy parts of parenting, so that people don't only see the hard ones. I love sharing my home and I love that I'm decorating my home to reflect me and not just my brand.
I guess what I'm trying to say is… I'm ready to grow this blog "up" along with me. Keep the colorful zest for life we've always had here, but continue to shift the content to fit more with the stage of life I'm currently in. It's so drastically different from where I was before.
What do you think? Have you already felt a shift here? In blogs and "influencers" overall? Why are YOU here? I'd love to know why you read this blog. If you've been here for awhile, is it for a different reason now?
And I want to invite you to give us some grace as we work to shift the visuals of our content to better fit where we're headed so we can regain some of that visual identity… even if it looks a little different. I'm excited for the change! But never fear, you can still expect a huge dose of color. That part of me hasn't changed. 😉
I can't wait to spend this next six months? year? experimenting. I want my whole heart to be here in this blog and I feel pretty confident this is the way to do it. Hope you'll stick around for the journey with me!
SaveSave
SaveSave
SaveSave