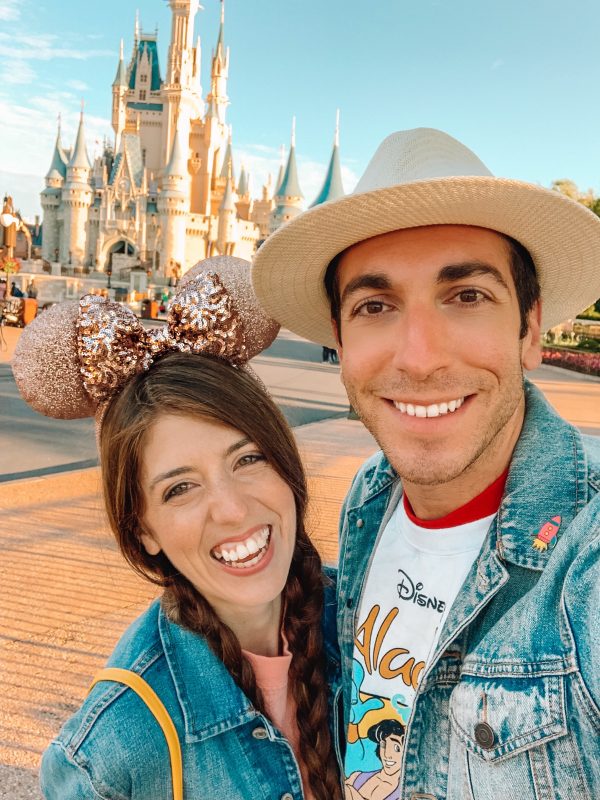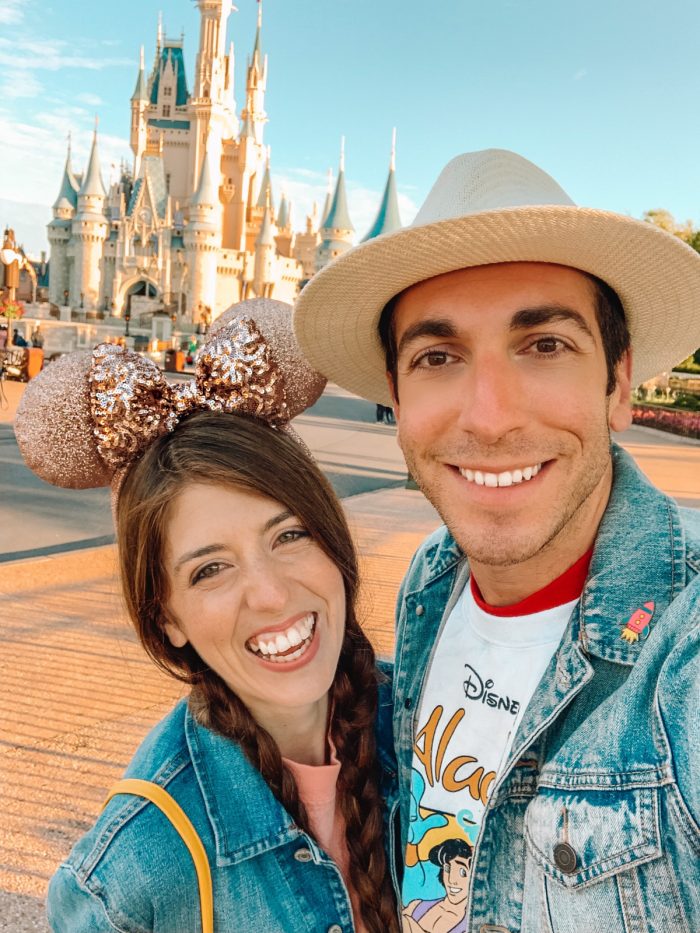 I was at a bachelorette party last year and we were all having dinner when my best friend Lauren's phone alarm went off. She immediately said "Gratitude reminder!" and then asked everyone we were with to say one thing they were grateful for that day. To be honest, it made me really uncomfortable because I am not good at expressing my feelings or gratitude out loud. (I talked a bit more about that here.) But we all said what we were grateful for and then moved on. Later on in the night, I brought it up again and Lauren mentioned how much of a change she felt just that simple daily reminder made in her life.
So a few weeks later, after a particularly hard day, I was fed up with being frustrated and upset with everything and opened my phone and set an alarm for every night at 10pm. It was a last resort, "I need to do something to remember the good right now" kind of moment. And every single night since then, the alarm goes off and I say out loud "Gratitude reminder!" Jeff and I then say one thing each that we are grateful for that day. Sometimes it's something silly or trivial, like chocolate chip cookies, sometimes it's a specific moment that happened in the day, like "when Arlo gave me a kiss when we were watching Coco," and sometimes it's something much bigger or overarching, like "our family" or "good neighbors."
Since it goes off literally every night, we continue to do it even if we're with other people, and we'll usually ask them to participate too. As a result, a few people in our life now do these daily reminders too! Including my parents, who do theirs over dinner each night.
I know that gratitude reminders are not a new or revolutionary thing, but what I loved about Lauren's version was that it was so simple. It wasn't a long mantra, it didn't involve having to have a journal to write it down in. It was just a quick reminder on my phone (which is always with me) to pause even on the hardest days and remember that every day has something good hidden in it.
Once Arlo is a bit older, we hope to shift our reminder time to dinner so we can talk about it as a family, and maybe we'll expand upon the concept then too. But for now, late evening, when we've survived the day/bath/dinner/bedtime rollercoaster, it feels like the perfect time.
If you're in a particularly hard season of life, or even if you're not, I can't recommend this simple habit enough! Set your alarms right now! You won't regret it!