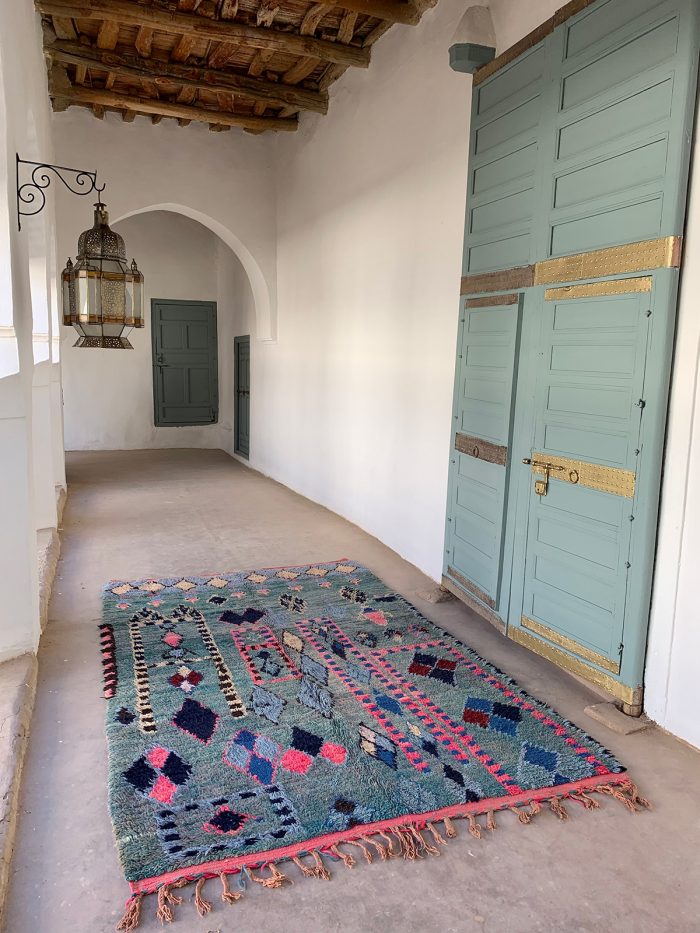 Time for this month's installment of rugs that I'm going to jealous if you buy (alternate title, ha!) and there are some GOOD ONES HERE! So good that I double checked every single one to make sure I really couldn't fit it in my house. Don't forget to tell me your fave in the comments!!
1. Blue Bound Moroccan Rug (Above): I've never seen this color blue as the primary color for a Moroccan rug before!! Isn't it stunning!? This would be SO glorious in a nursery.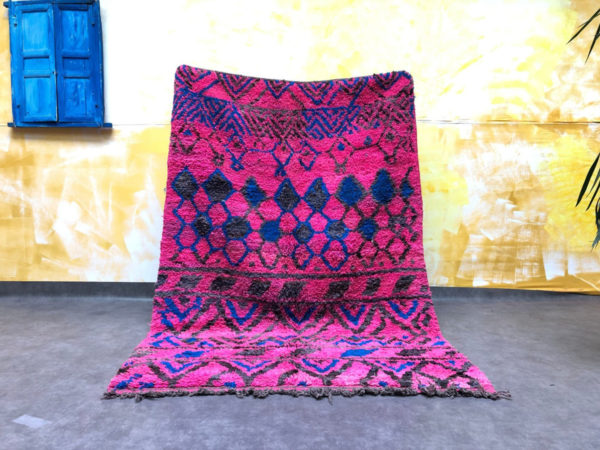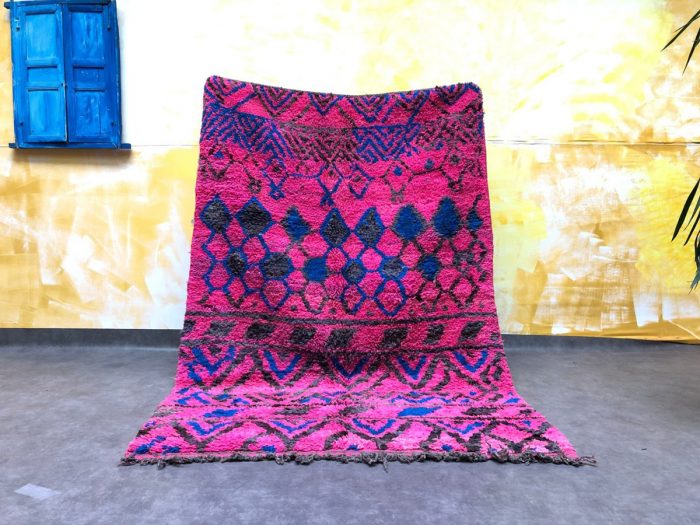 2. Hot Pink and Blue Beni Ourain Moroccan Rug: Alright, which one of you is bold enough to have this in your house? I think the contrast between this and a tan leather couch or some rattan would be to die for.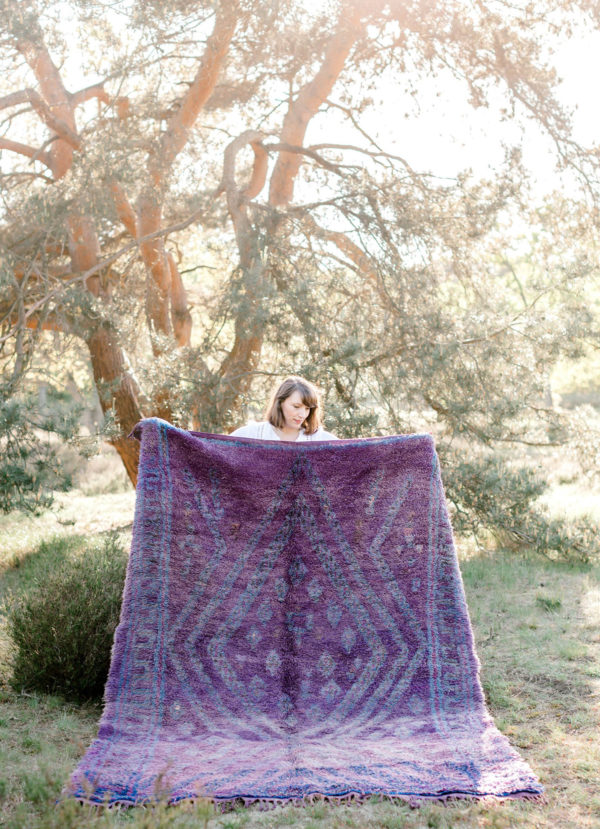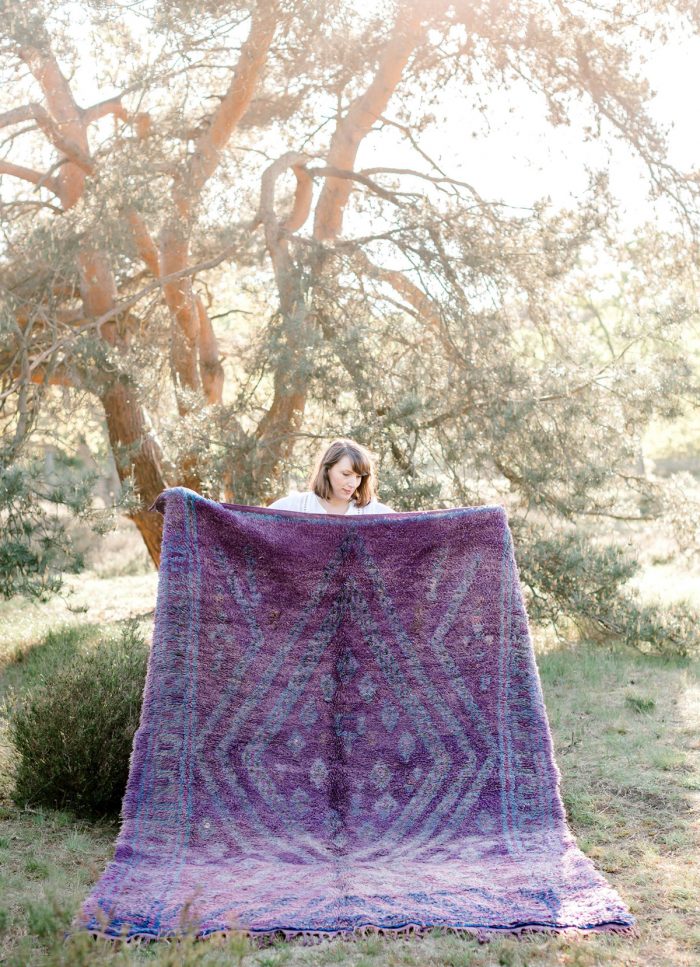 3. Purple Beni M'Guild Moroccan Rug: I wouldn't call myself a purple person but WOW. This shade or purple is so rich and refreshing!!! I see this in a dining room with some sort of amazing chandelier and a round table. UGH.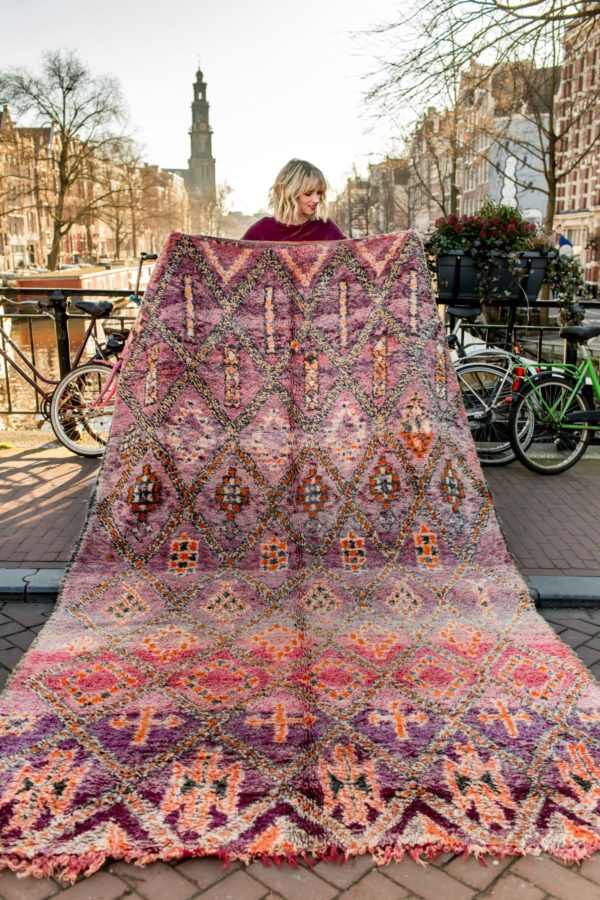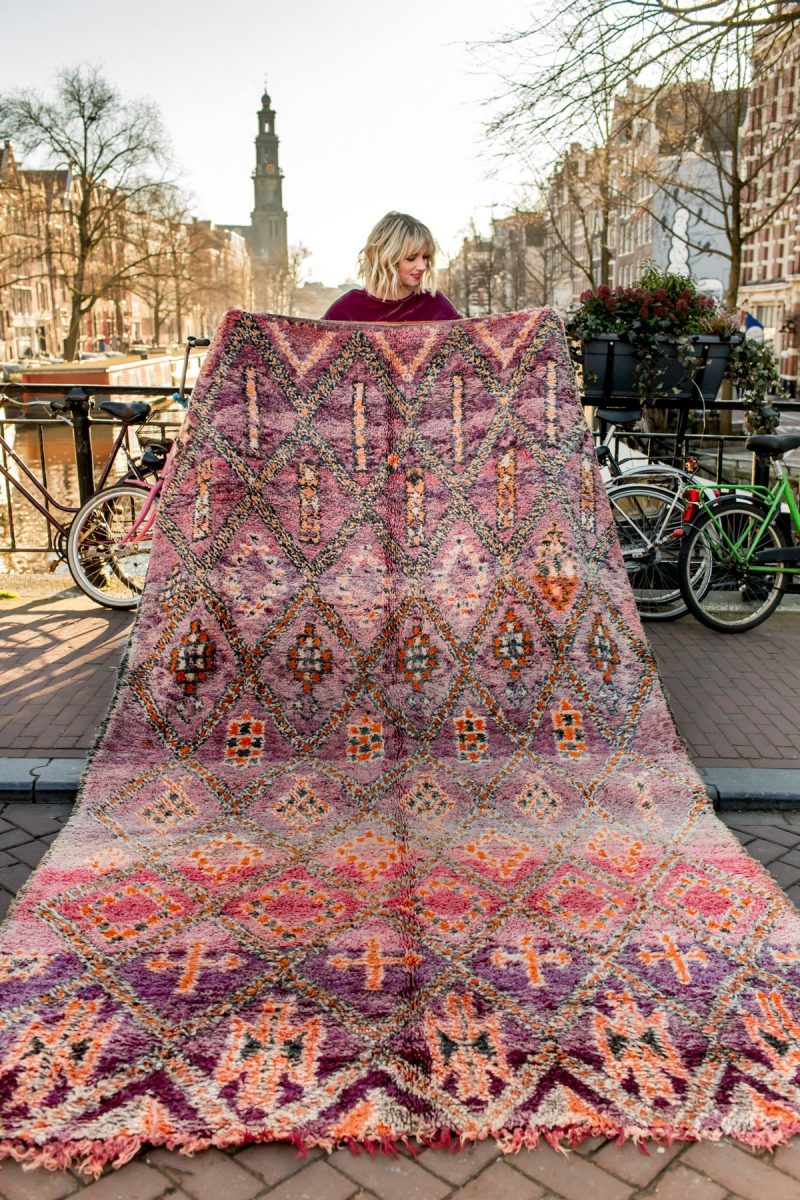 4. Violet Beni M'Guild Moroccan Rug: I love how many layers of color this rug has, LOOK at how the different shades fade in and out underneath the diamond pattern. Wow. This would be stunning in a bedroom.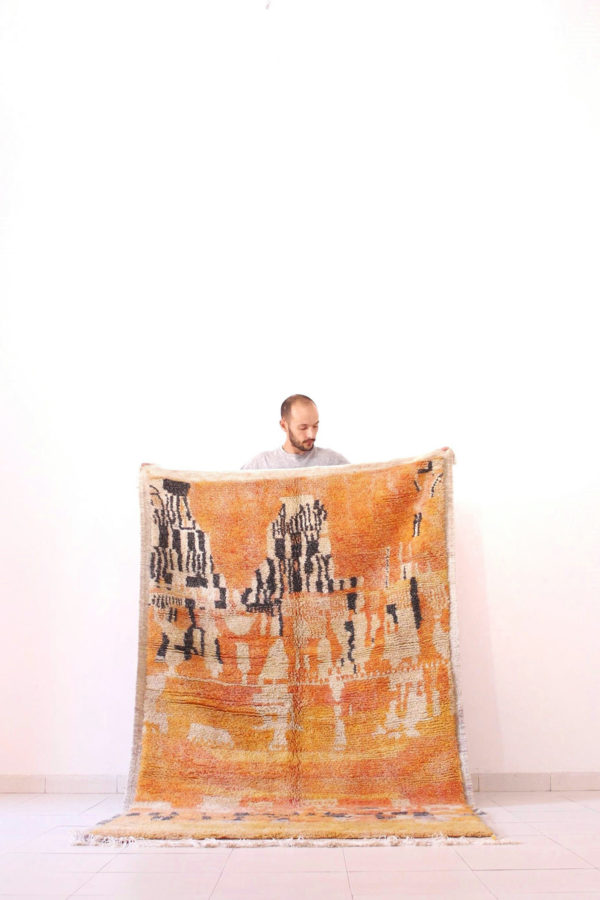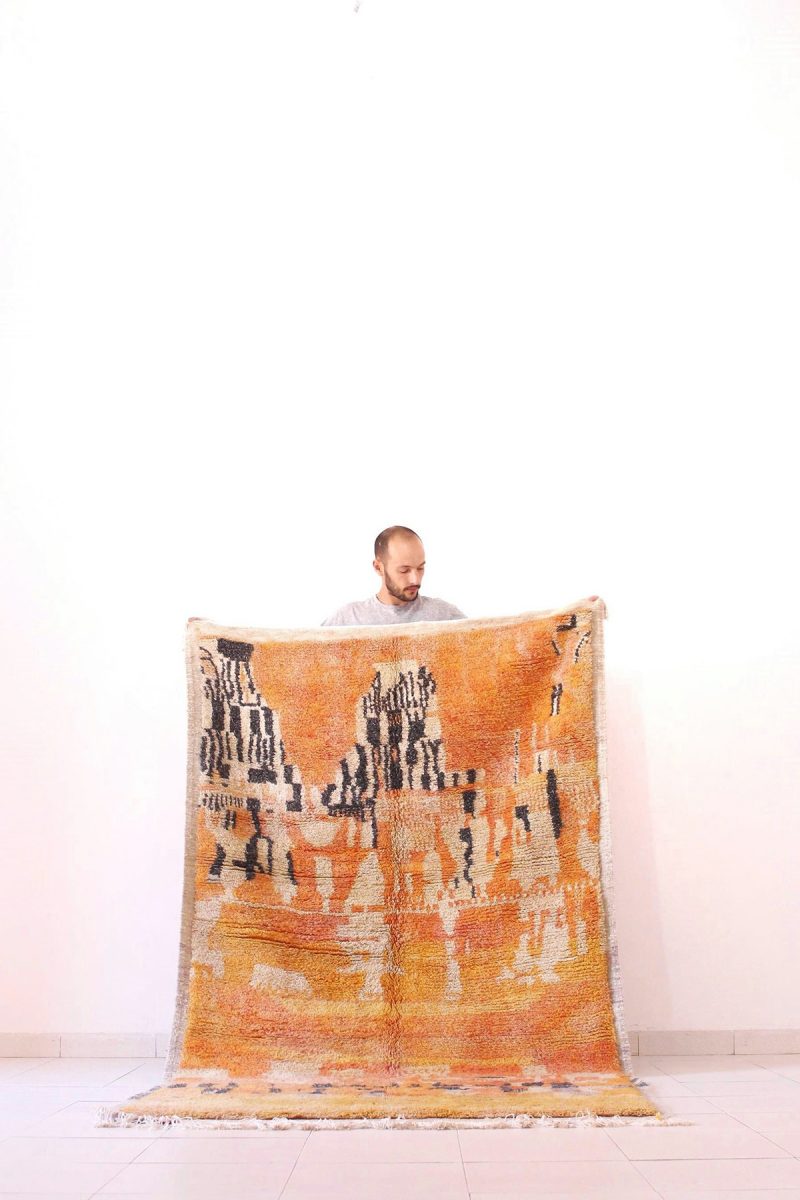 5. Mustard Abstract Boujaad Moroccan Rug: Shades of yellow don't seem to be super common for Moroccan rugs (believe me, I've looked) so I HAD to include this one. I love the abstract pattern and how all the varying yellow tones play together.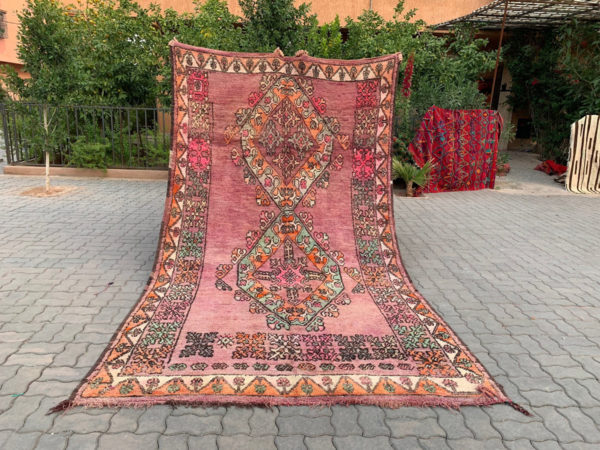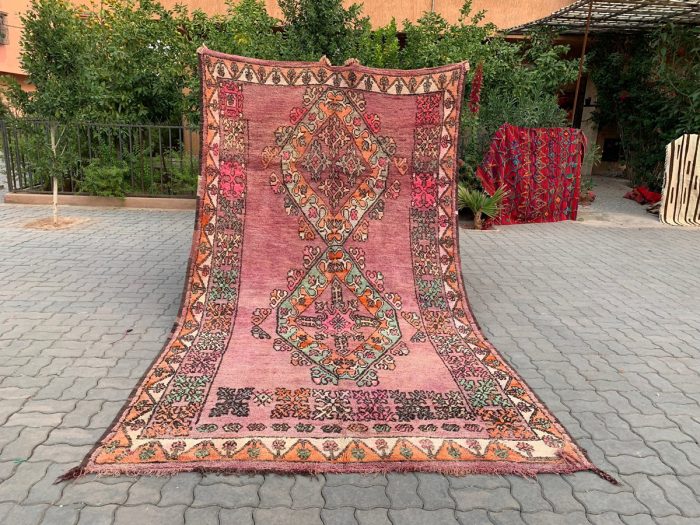 6. Mauve Boujaad Moroccan Rug: This one might be my favorite of the bunch? The pattern is so different and the color combo is 10/10 EVERYTHING!!! I want to see this in a living room, mine preferably, but I'm trying to stay away from a pink rug this go around!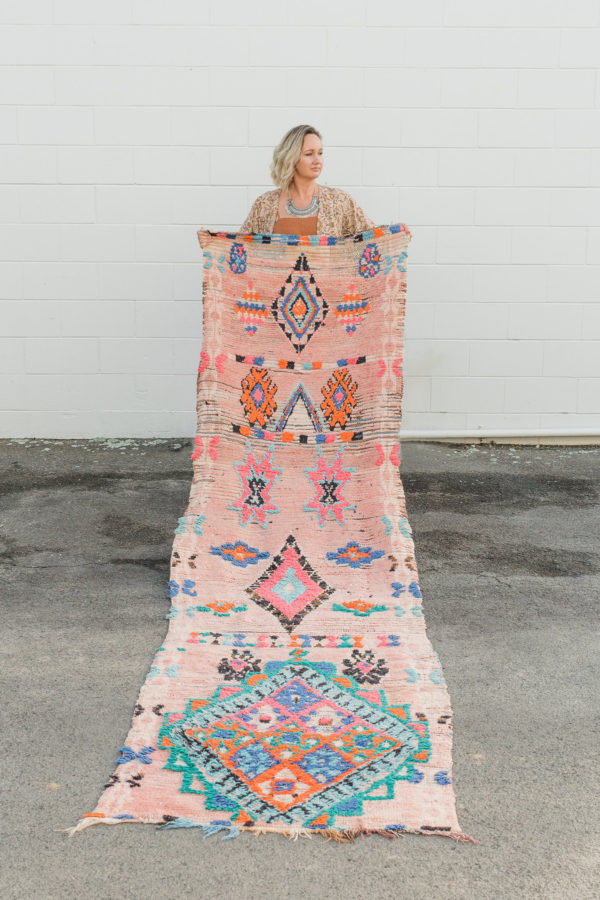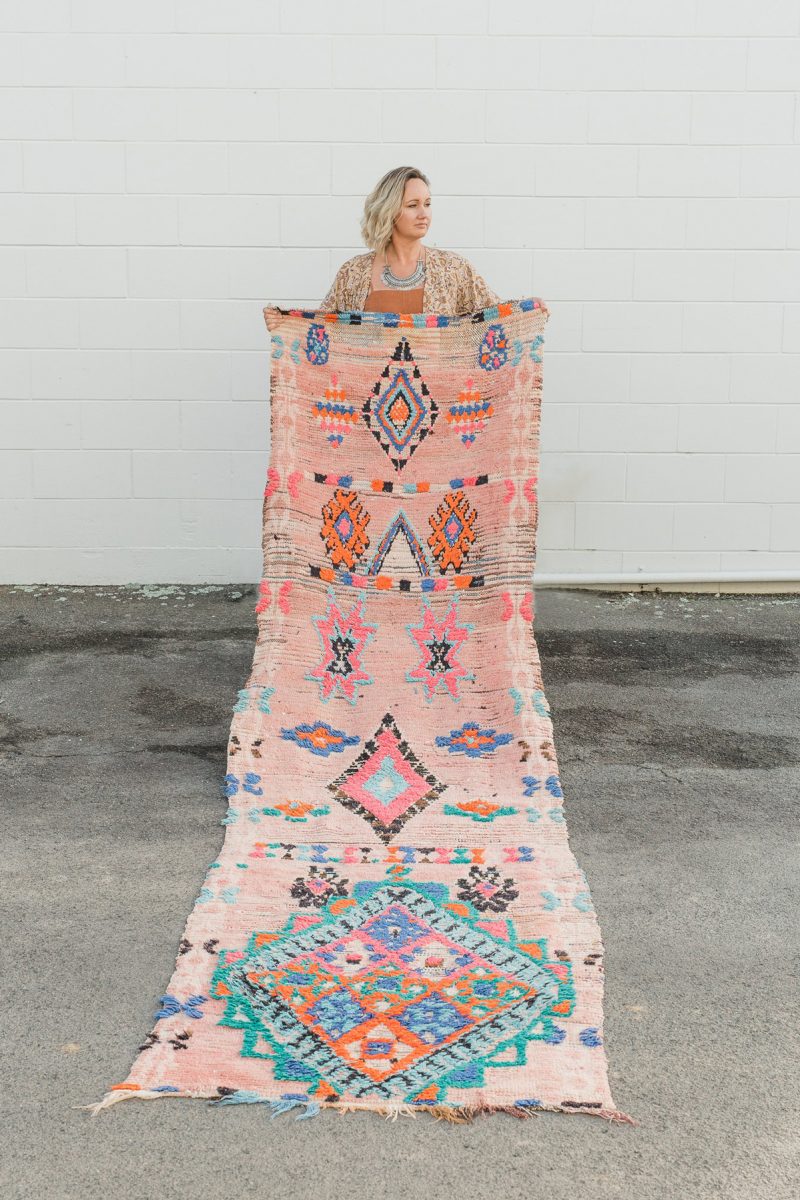 7. Peach + Neon Moroccan Runner: I wish I could justify widening my hallway solely so I could fit this rug in it!!! So which one of you has the perfect hallway to fit it!??!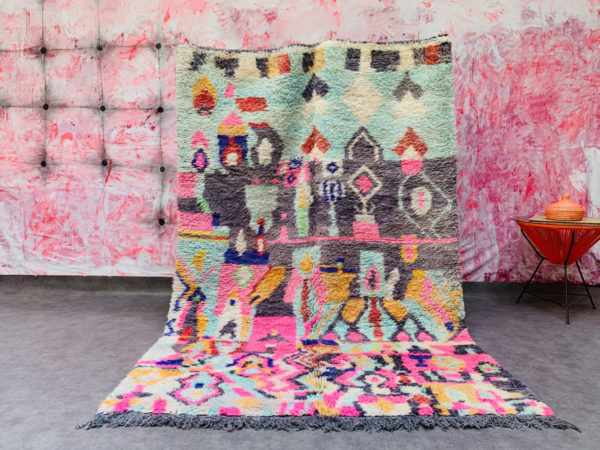 8. Geometric Beni Ourain Moroccan Rug: I swear, Jeff and I both (separately!) looked at this rug and said "It looks like It's A Small World!" Do you agree!?!? So naturally, I had to include it. I don't tend to love geometric patterns but I can't stop thinking about this in a Small World inspired playroom!!
So now I need to know, 1-8… which one is your fave!?
How Do I Clean Moroccan Rugs?
Want to learn how to care for these rugs? Check out these professional tips for cleaning vintage rugs!
I regularly curate my favorite one-of-a-kind vintage Moroccan rugs, you can find more hand-picked selections below:
Vol 1, Vol 2, Vol 3, Vol 4, Vol 5, Vol 6, Vol 7, Vol 8, Vol 9, Vol 10, Vol 11, Vol 12, Vol 13, Vol 14