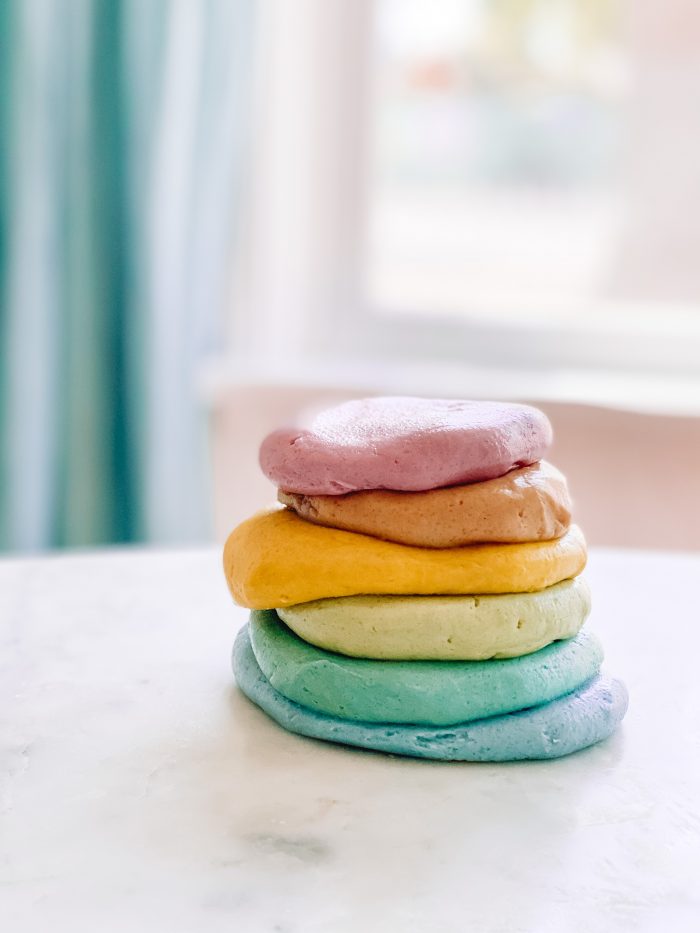 Have you ever made play dough with your kids? We've done it a few times, trying different recipes, but they often needed special ingredients, like cream of tartar or corn starch or conditioner, that we didn't have. So I finally set out to find and create a easy homemade play dough recipe that would have the simplest ingredients possible so we'd almost always ensure we had them in our kitchen when inspiration struck!
I ended up trying and adapting a few recipes and came up with this one that I loved for two reasons. First, it's a small batch which means you can make a bunch of different colors instead of one huge batch of one color. Second, it has five (and only five!) common ingredients: flour, salt, oil, water and food coloring!
Here's how to make it.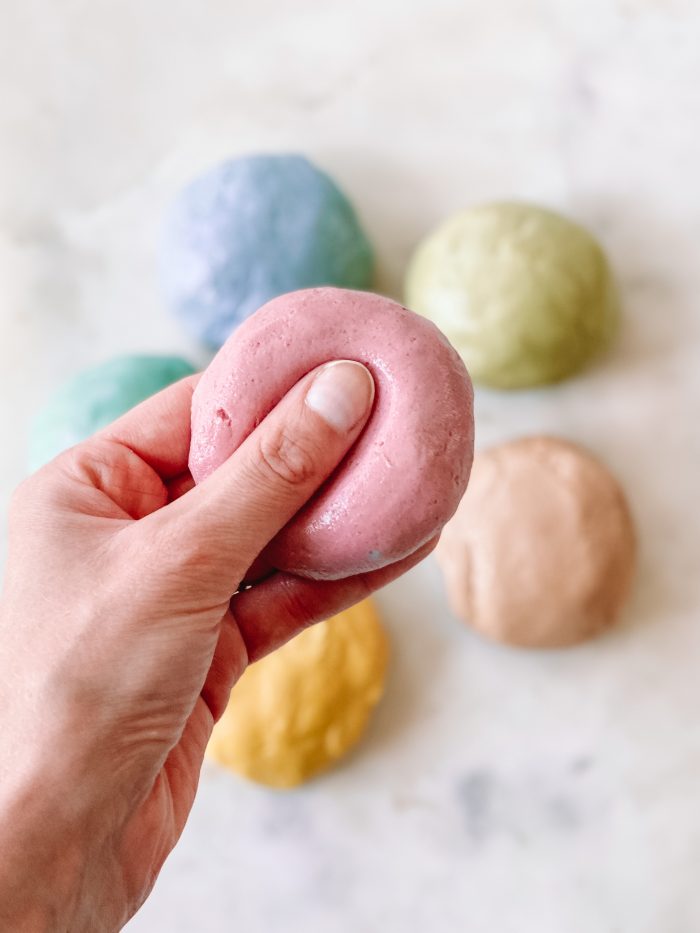 Easy Ingredients for Homemade Play Dough (No cream of tartar or special ingredients needed!)
Here's what you'll need to make this easy small batch play dough:
2.5 Tbsp water
1 Tbsp oil
Food coloring (as desired, we used natural food coloring from the grocery store)
4 Tbsp flour (+ more for kneading)
2 Tbsp salt
You'll also need two bowls and a flat surface, like a cutting board, to knead the mixture on.
How To Make This Play Dough
Below you'll find the step by step for making this easy play dough:
Combine 2.5 Tbsp water and 1 Tbsp oil, plus food coloring.
Separately, combine 4 Tbsp flour and 2 Tbsp salt.
Add to water mixture and stir.
Knead on a floured surface. If it feels too sticky, add a bit more flour and continue kneading. That's it! Repeat for as many other colors of play dough as desired.
How To Store Homemade Play Dough
The best way to store this play dough is in tightly sealed bags or containers in the fridge. It will extend it's life since this is a natural play dough recipe after all.
Ours lasted about a month. I did notice a few colors became a bit oil-y after a few weeks, but I kneaded in a bit more flour and that helped extend the life of the play dough!
Because the play dough is made with food coloring which can stain surfaces, be sure to be mindful of what surfaces you allow your little ones to play with it on!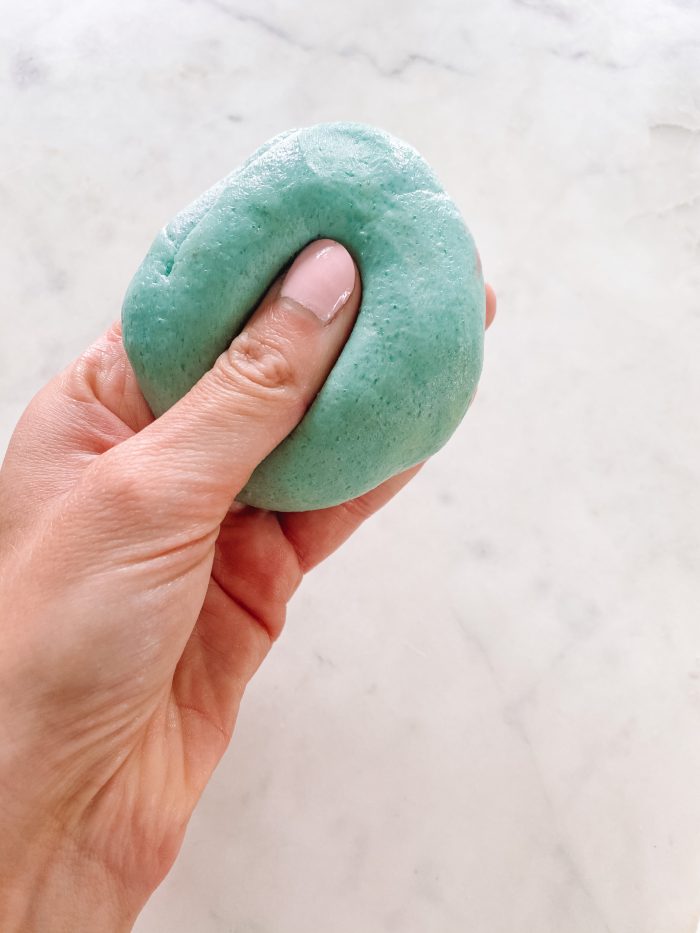 Hope you have fun with this play dough! It's always a hit in our house!
If you're looking for more ideas for entertaining little ones at home, head here!