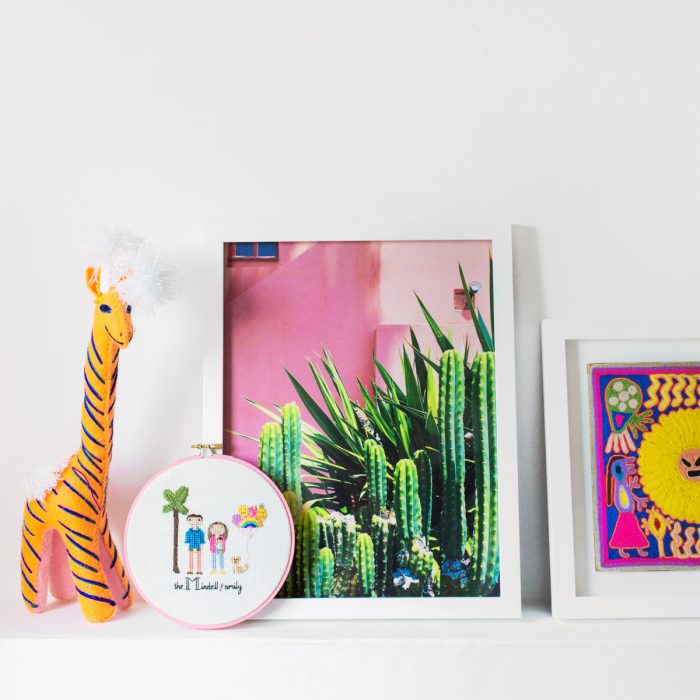 One of my favorite features of our house is the little built-in ledge in Arlo's room. We debated what to put there, but finally decided it was perfect for turning into a little "gallery ledge" that we could fill with colorful, kid-friendly art for him! Some are just prints I love, but many of the pieces we've picked are created by friends we hope will be role models to him, or their ones that hold a lot of meaning for our family! I can't wait to tell him about each one. Wanted to share some of them with you guys today!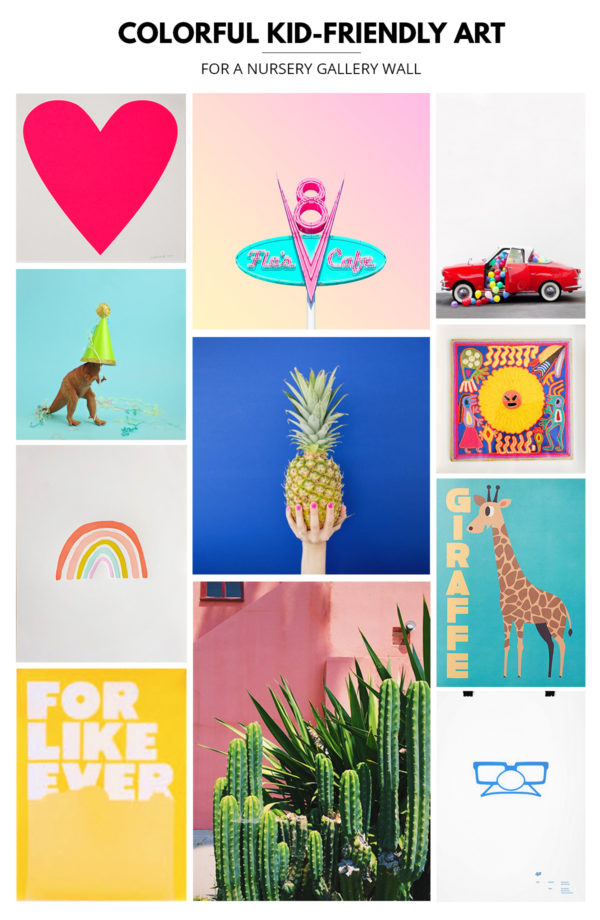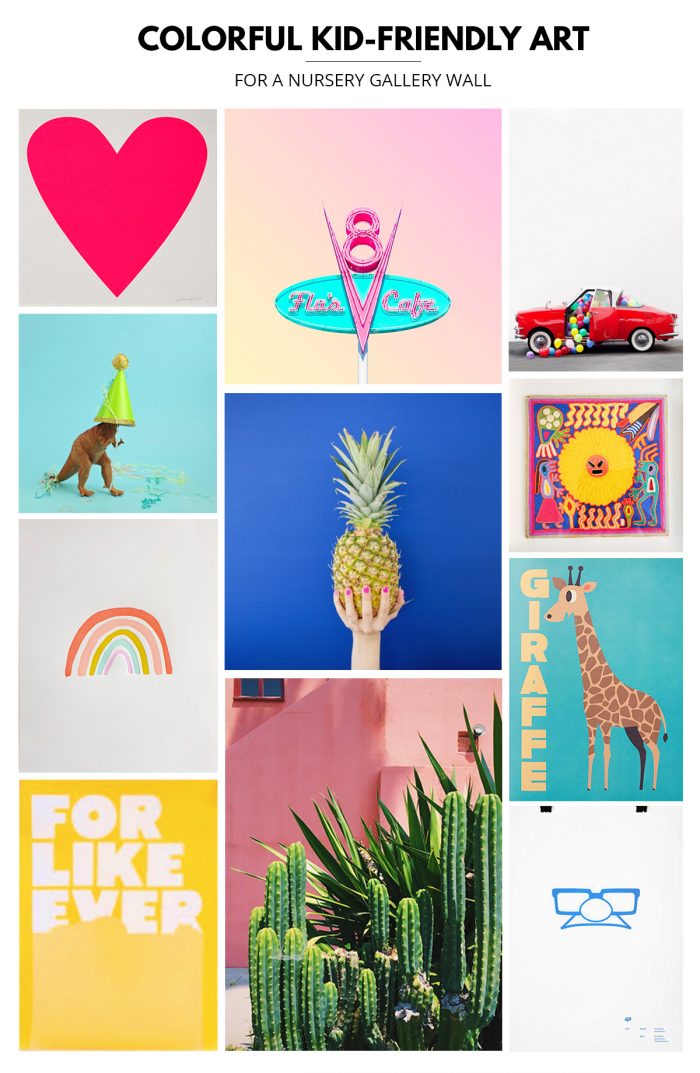 No. 1 Neon Heart
Honestly, I've just seen this floating around the Internet for years and have never wanted something more. Ha! Arlo is the lucky winner!!
No. 2 Party Dinosaur
We have a feeling Arlo is gonna love dinosaurs thanks to the story behind his name, so this seemed like the perfect ode to it!
No. 3 Rainbow
I don't have to tell you all again, but he's our rainbow baby.
No. 4 For Like Ever
Another print I've seen everywhere and always loved! Haven't seen it in yellow very often and love the pop of color amongst the other prints we have picked out!
No. 5 Flo's Cafe
This is where we had lunch on Arlo's first trip to Disney and it's by our friend Matt who sees the world in such an amazing color-filled way.
No. 6 Pineapple
Created by our friend Chelsea, who was integral in getting us prepared for baby A to arrive when we had no idea what we were doing!
No. 7 Cacti on Pink
Shot by our talented friend Caroline who is one of the most genuine, selfless and talented people I know.
No. 8 Balloon Car
Created by his mom, shot by his dad! Had to have one of Jeff's prints in his nursery and we've always thought this one was PERFECT for a kid's room.
No. 9 Huichol Yarn Painting
We're bringing in several items from Mexico to honor Arlo's Mexican heritage. You can read more about the story this painting tells here.
No. 10 Giraffe
One of my favorite gifts we received was this book from my friend Brittni! It's the perfect gift if you're looking for one because it's beautiful and fun for kids to flip through, but also can act as posters for baby's room!
No. 11 Minimal UP print by Wonchan Lee
Lauren and I bought these minimal Pixar prints YEARS ago and I've been storing it away ever since. This one is an ode to UP which as you probably know, is my favorite Pixar movie and what I walked down the aisle to! Sadly, it's no longer available but I had to include it because it's so special to me.
What do you think!? Have a fave?? We're working away at finishing up his nursery!! In the meantime, you can see the rest of the inspo here. Can't wait to share it!!!
(p.s. Also pictured in the image above is a stuffed toy from here and a custom cross-stitch of our family from Cloth & Twig)
SaveSave
SaveSaveSaveSave
SaveSave
SaveSave