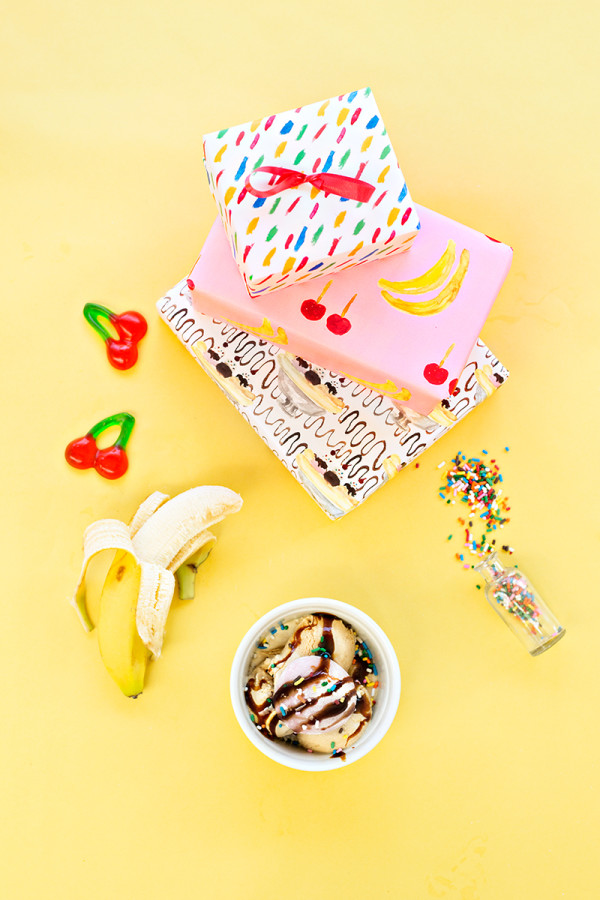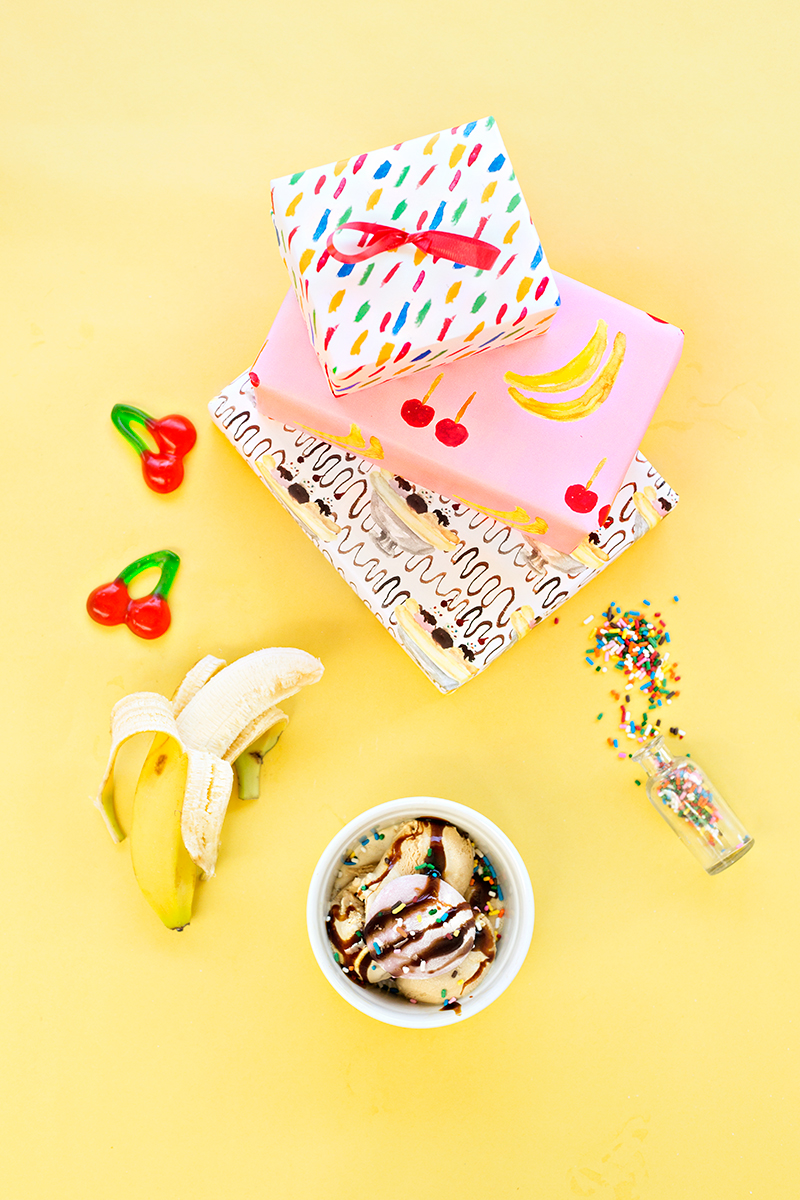 A new series!! SOOOO excited about this one, folks! If you follow my weekend round-ups and my Instagram, you may have noticed that Kendra of Bouffants & Broken Hearts is one of my favorite artists. Her pattern designs are to DIE FOR. I lose my mind each time she posts a new one. I finally decided we needed to team up over on these parts and here we are! Since her patterns lend themselves so well to wrapping ( presents, ice cream, drink bottles.. the options are endless!), together we'll be bringing you "That's A Wrap!" each month with a new fun printable for you all to ooooh and ahhhh over (and print!) along with me! Since National Banana Split Day is coming up on Monday, August 25th, we are commemorating such a glorious holiday with three printable banana split wrapping papers! YES! Check out the details below!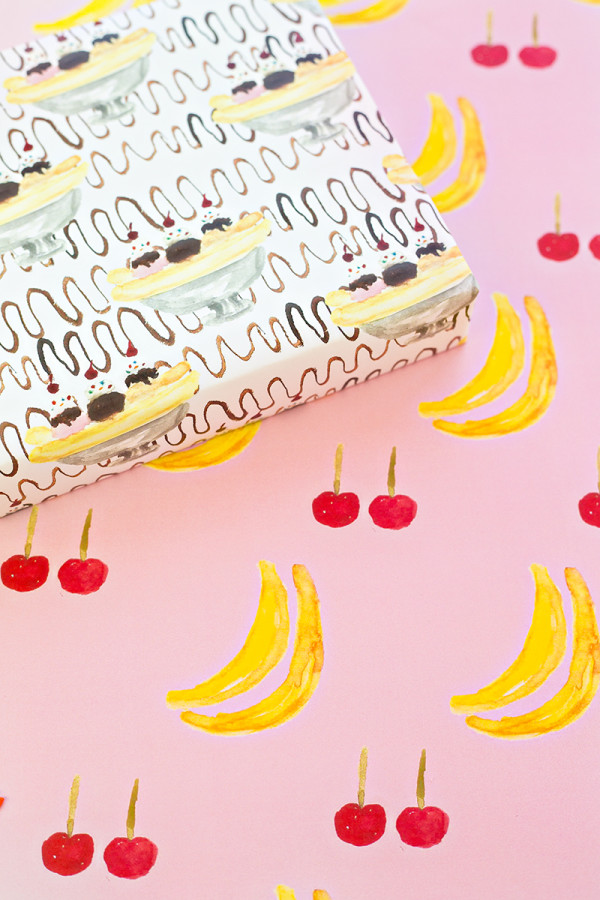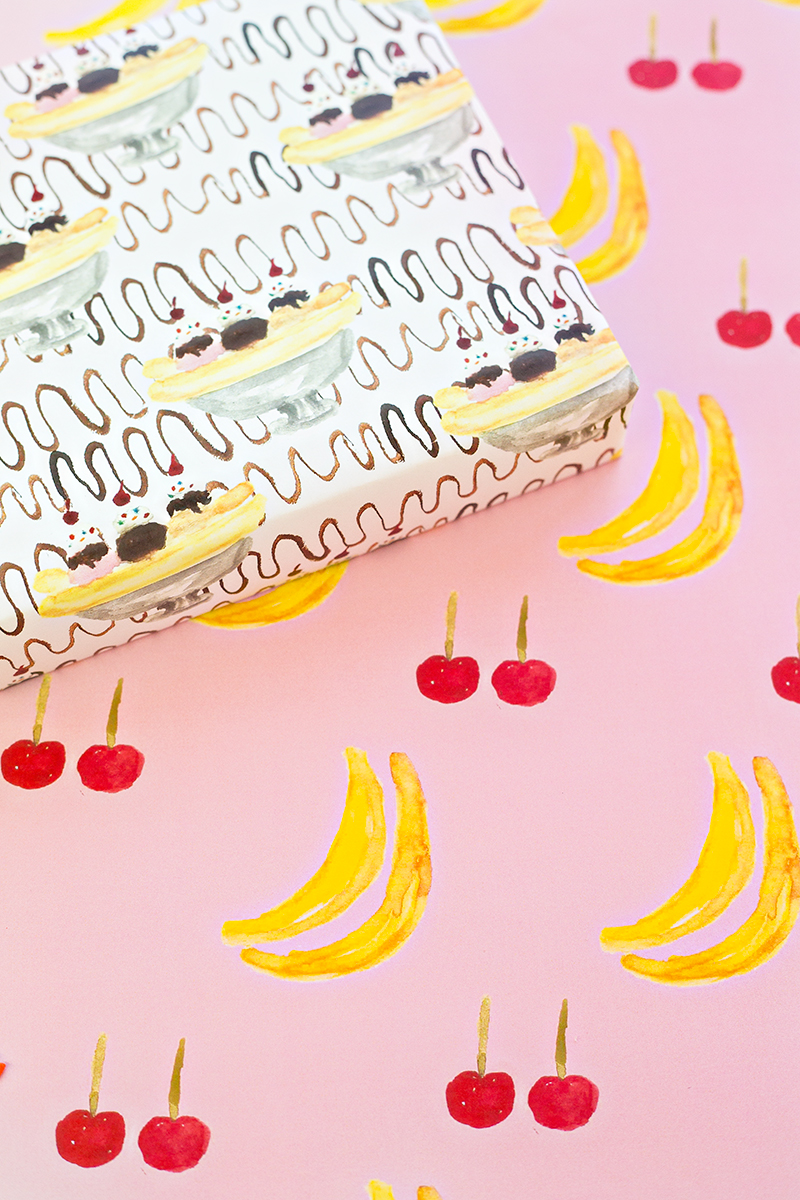 To print the SPRINKLE PAPER click HERE!
To print the BANANAS & CHERRIES PAPER click HERE!
To print the BANANA SPLIT PAPER click HERE!
The papers are sized currently to print at 11×17 and you can bring the files to your local print/office supply shop to have them printed if your home paper doesn't allow paper that size. These are great for small gifts! However, if you want to wrap something larger, you can have the print shop enlarge the printables and voila!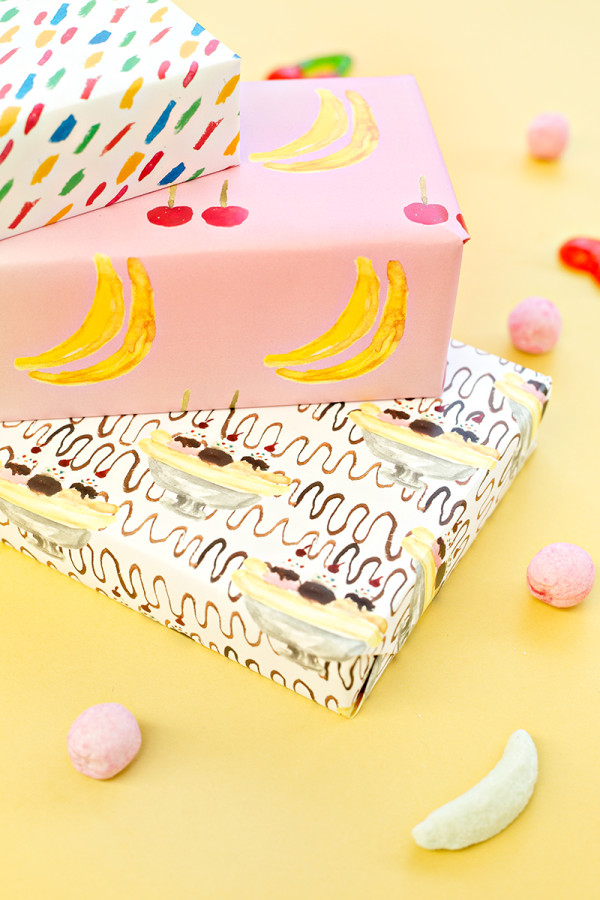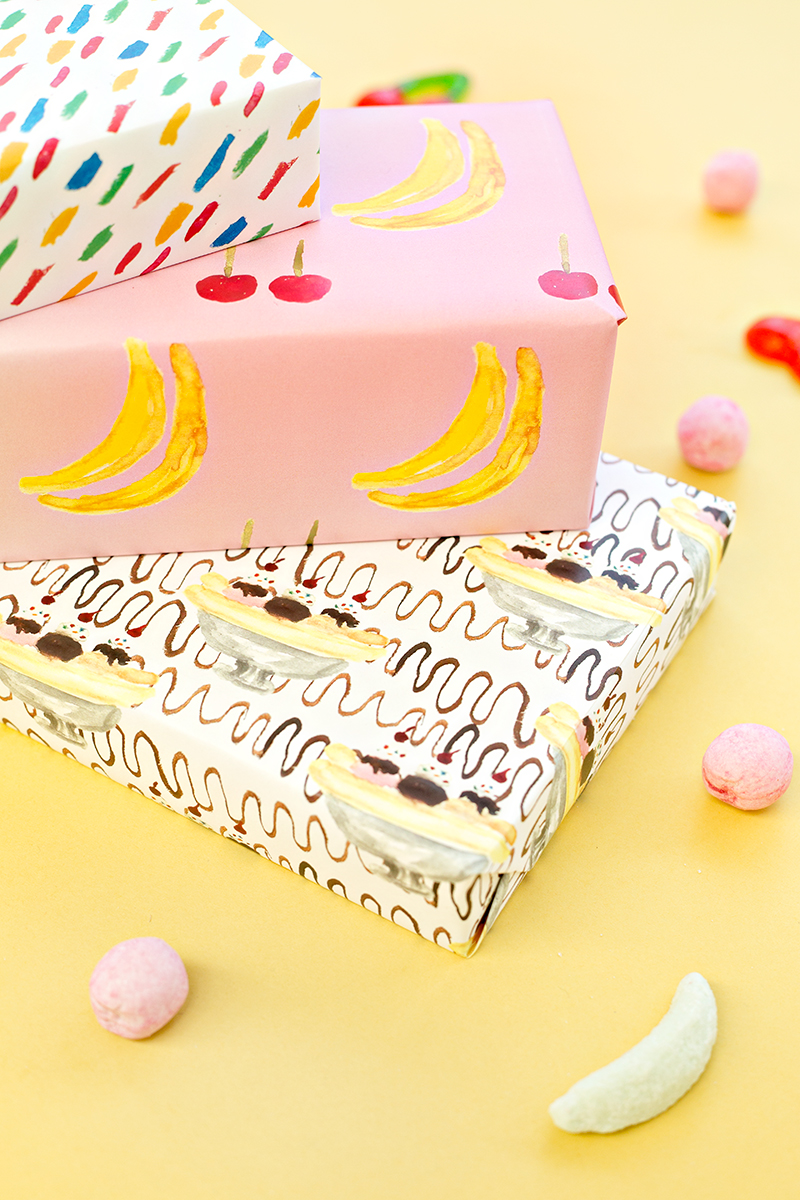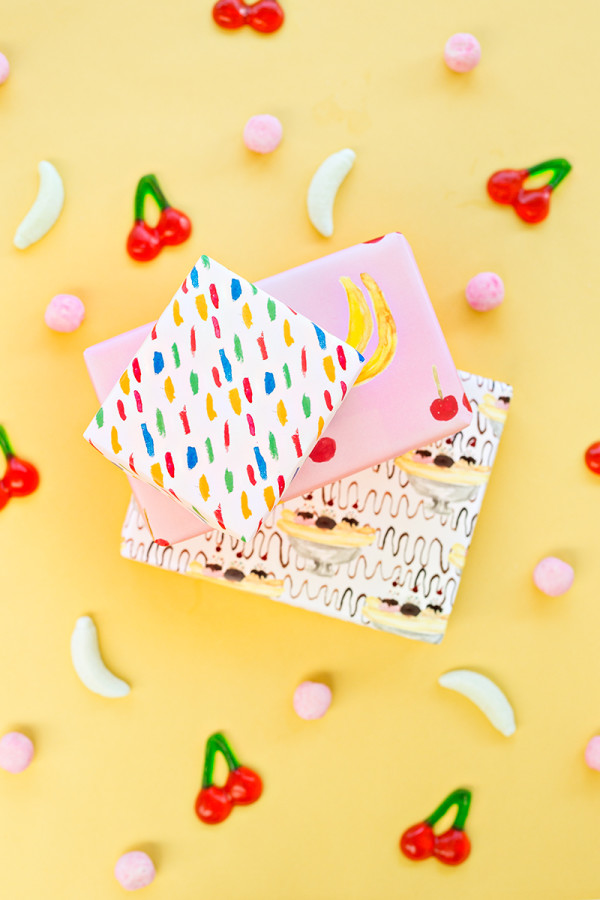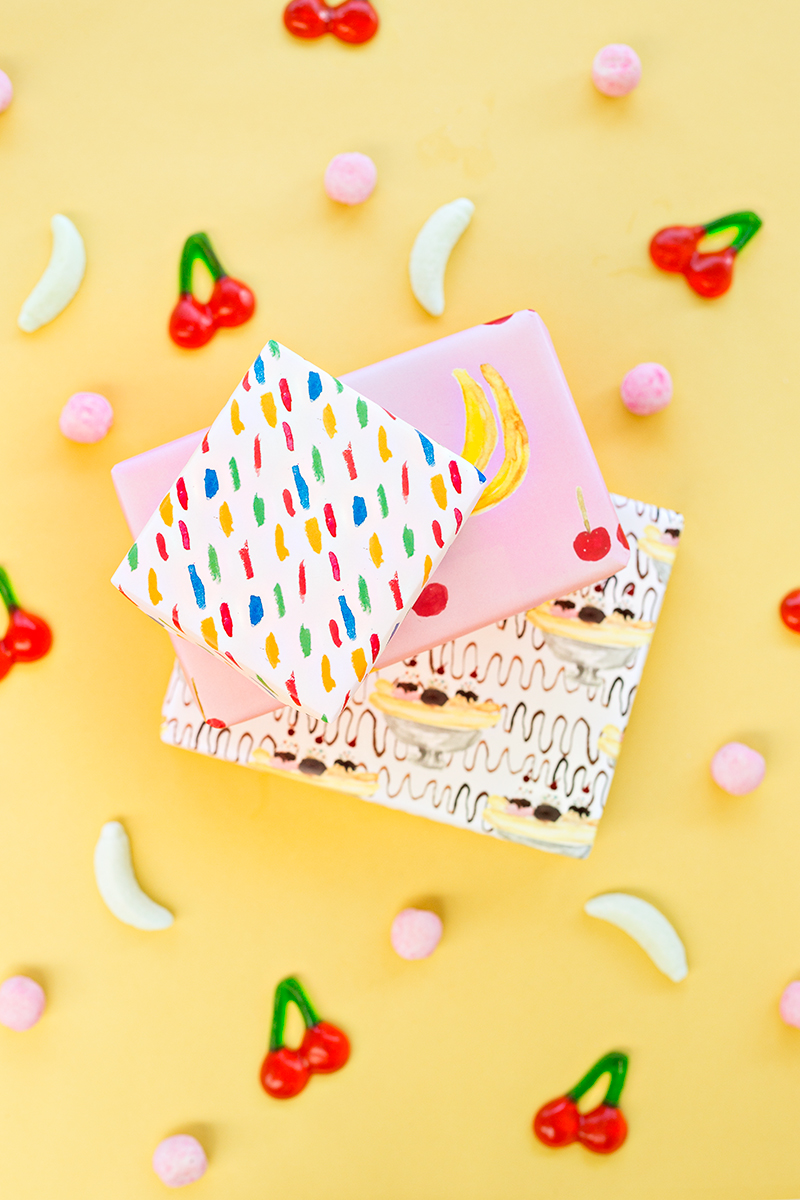 Wrapping Paper Patterns by Bouffants & Broken Hearts, All Photos by Studio DIY
Are you ready for the big holiday now!? YES! YES YOU ARE! I'm so excited for this series… this is only the beginning! In the meantime, you can check out Kendra's designs in her Society 6 shop and her Print All Over Me shop! You can also follow her on Instagram to see all her sketches and designs she's endlessly dreaming up!
For more free printables, click here!