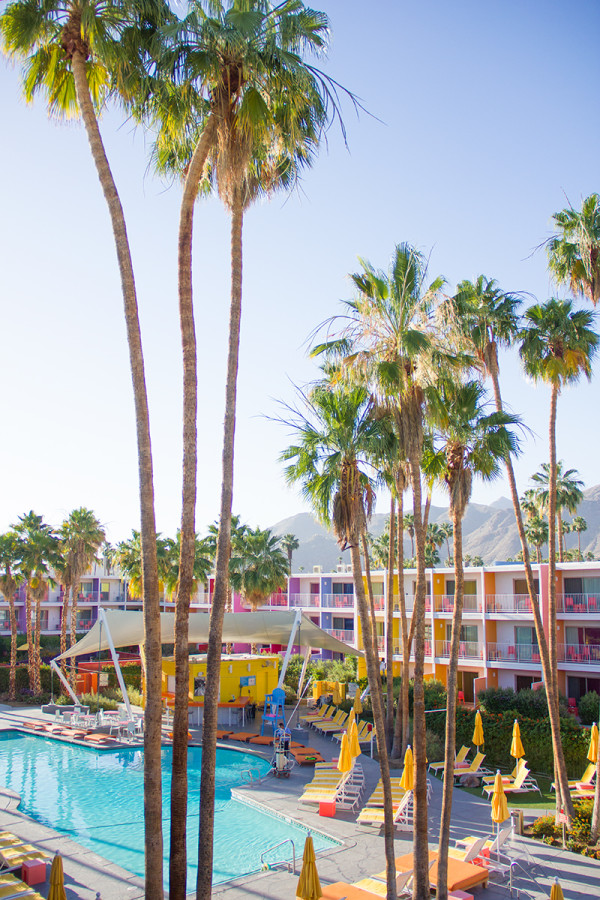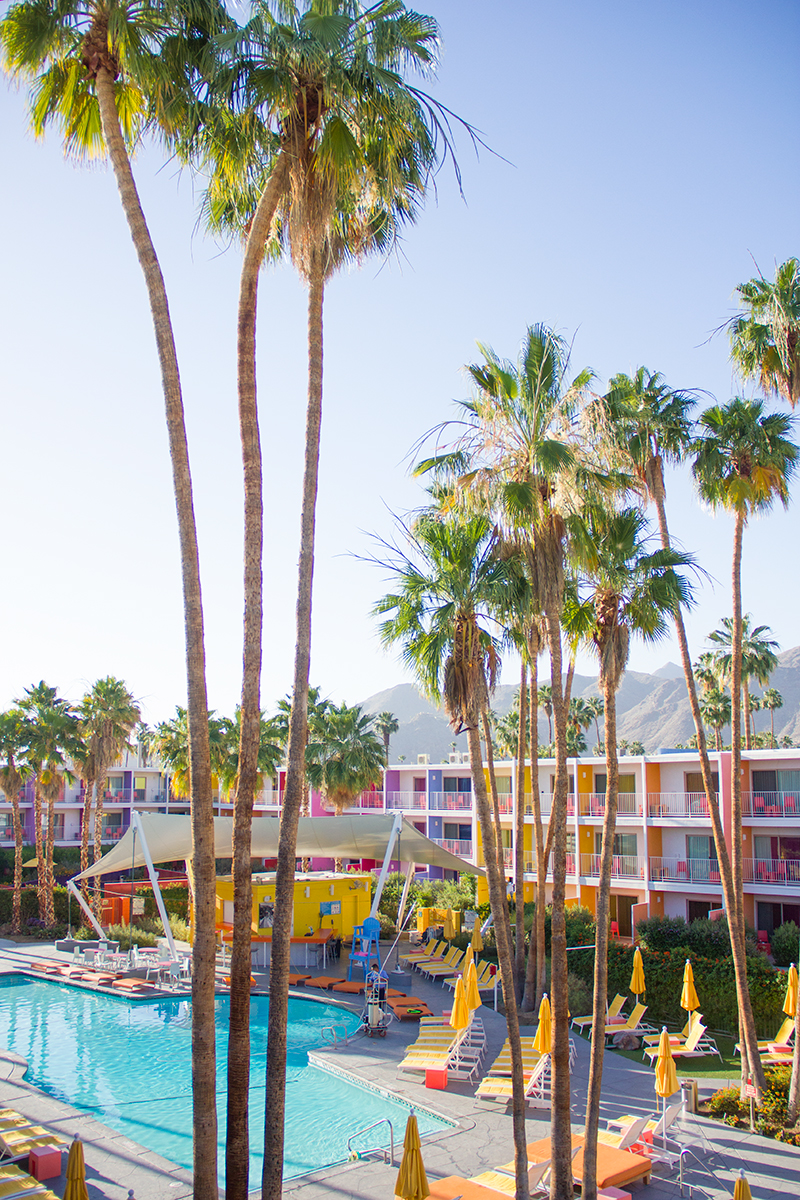 A couple weeks back we were pretty lucky to get to spend a weekend at The Saguaro, the most colorful hotel you'll ever lay eyes on and a collaborative masterpiece from The Sydell Group, Joie de Vivre and Jose Garces, to celebrate our anniversary. (You may remember it from our Meet/Make/Do trip here!) If you're looking for a not-so-average couples getaway with equal parts fun and relaxing… this is the place for you! And that's just what we wanted. Since I'm one who typically likes to park it at the pool all day every day and Jeff is the exact opposite, I decided to team up with the hotel to create an awesome "scavenger hunt" to keep us equal parts exploring and sun bathing.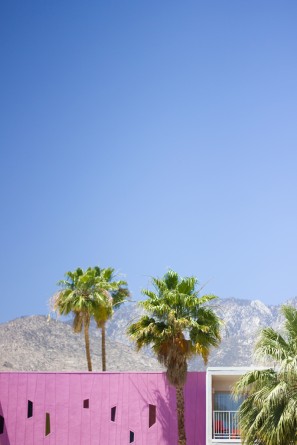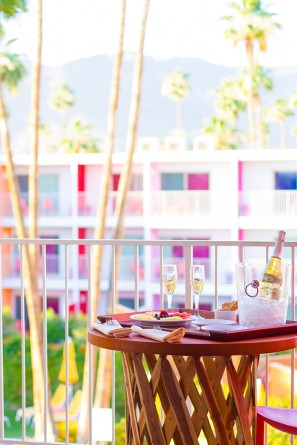 We deemed it the Saguaro Color Hunt and had a blast checking off each task on our list! And guess what!? If you're headed to this colorful paradise, you can print off your own version through the link below, or soon you'll be able to snag one right from The Saguaro upon check-in! Just as we did, you can share all your happenings with the hashtag #saguarocolorhunt on Instagram. Here's a peek at how we took on some of the tasks.
To download the free printable Saguaro Color Hunt, click here!
(Cut out the cards punch a hole in each corner and attach to a binder ring or tie together with ribbon!)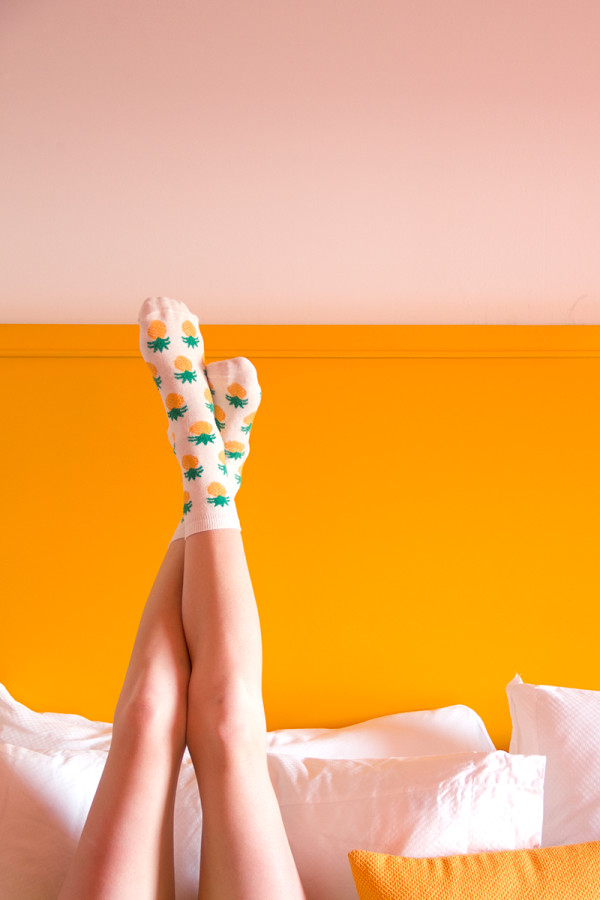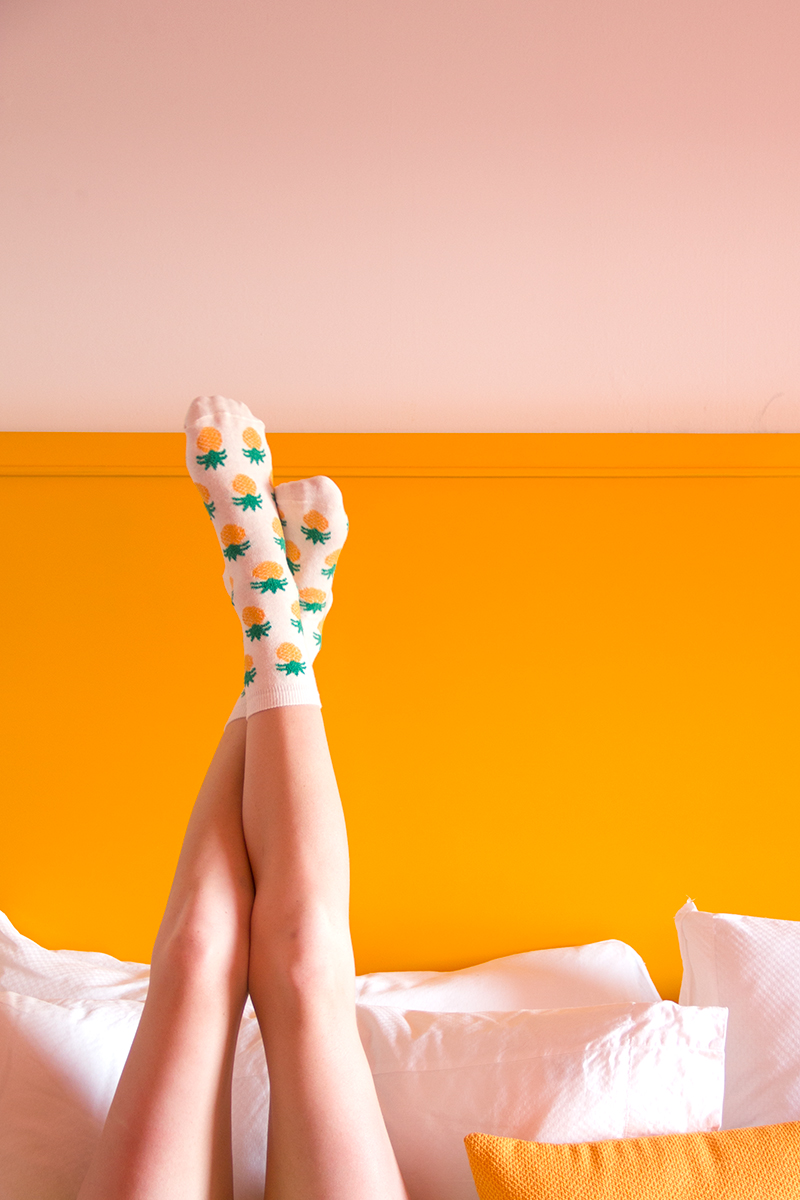 Place bets on your room color. (Loser buys drinks at the pool!)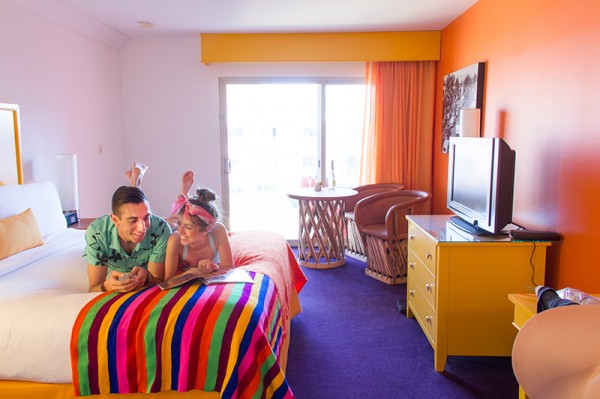 (Jeff won. I bought drinks. That picture above cracks me up. I think we belong in an airplane magazine! But look at that bedspread! DREAMY!)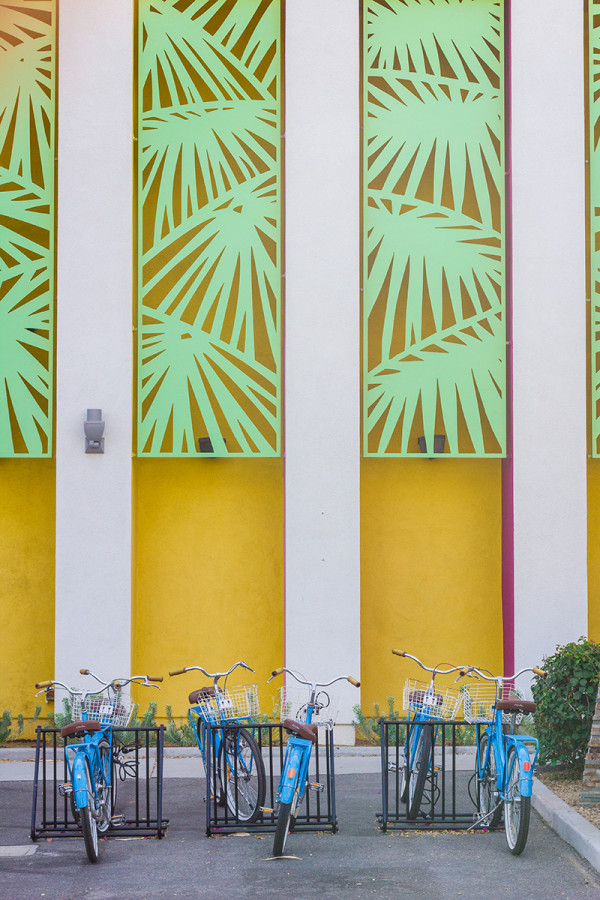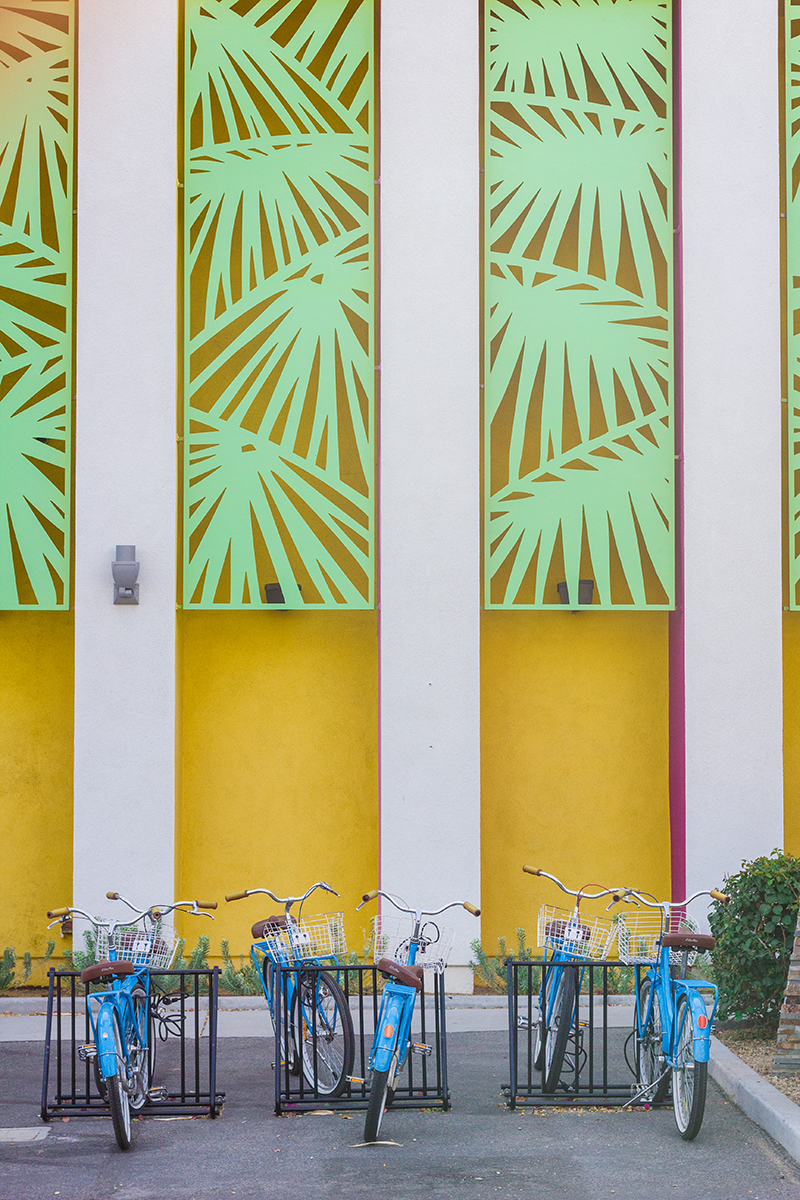 Take advantage of the hotel's free bike rental and take an early morning ride through the iconic nearby neighborhoods. (Do some dream house shopping and snap a pic with "The One.")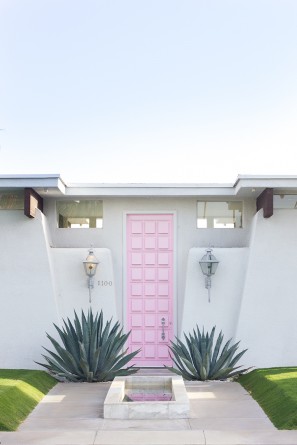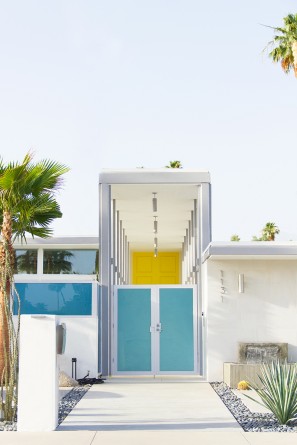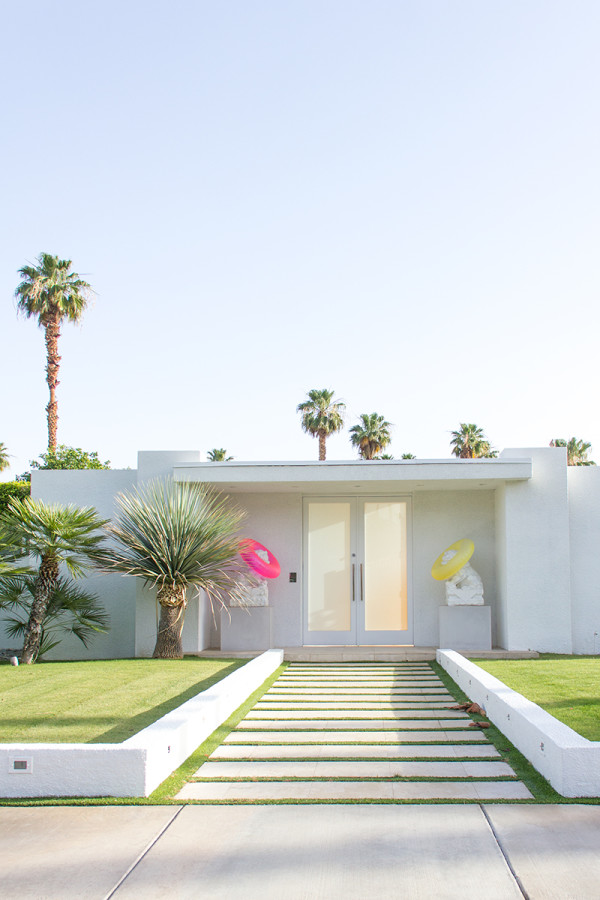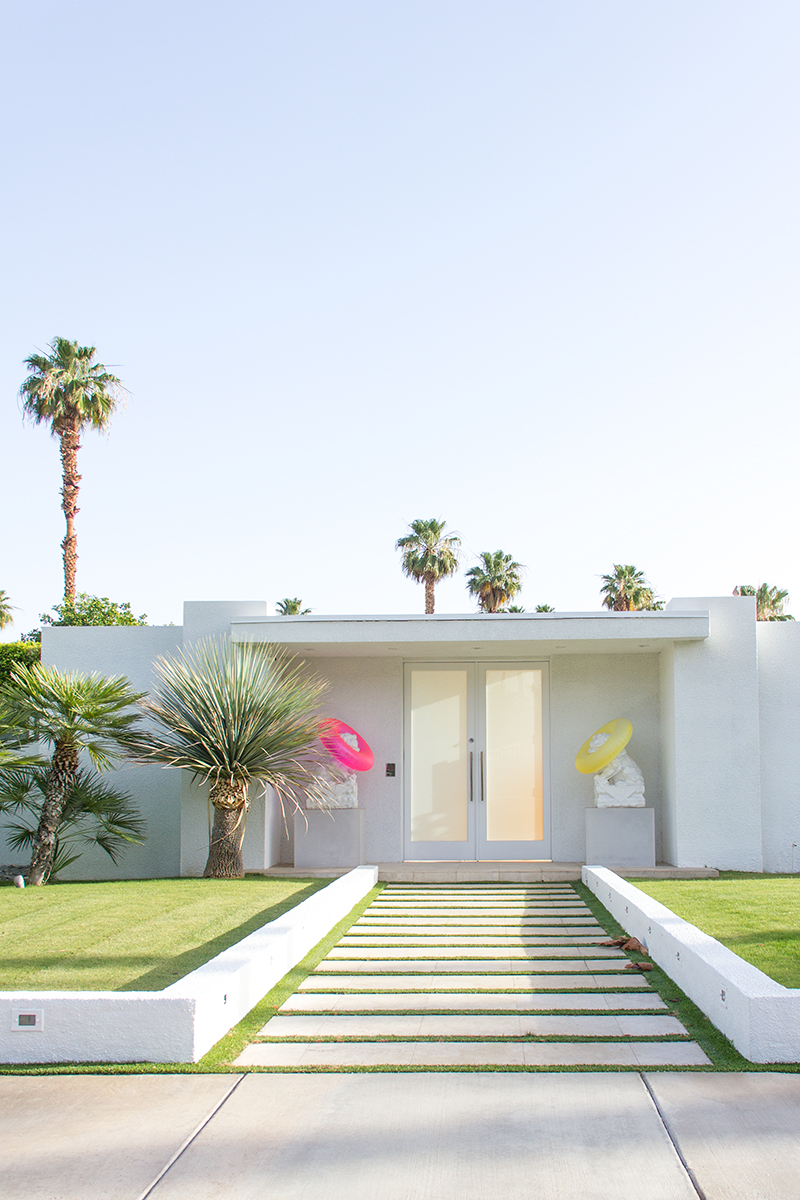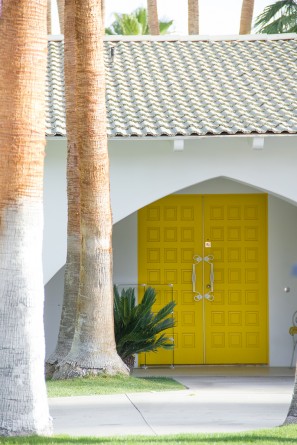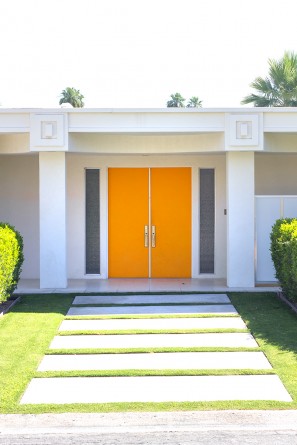 Seriously, the concierge was telling us that the neighborhood just across Palm Canyon Drive is where Palm Springs really "began." Once you cross into the neighborhood, there are endless streets to explore and a zillion amazing houses to lust after. Clearly in our case, "The One" was actually "The Six." We're working on winning that lottery…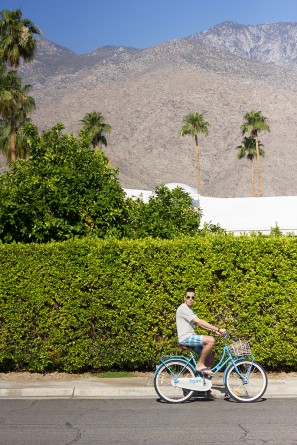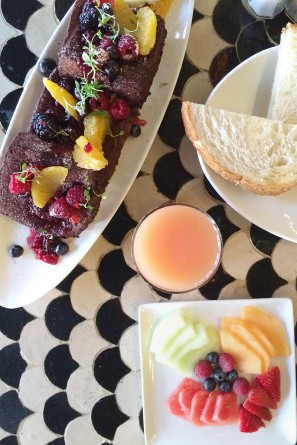 Enjoy post-bike ride torrijas at Tinto. (That would be the most glorious citrus vanilla french toast you'll ever taste.)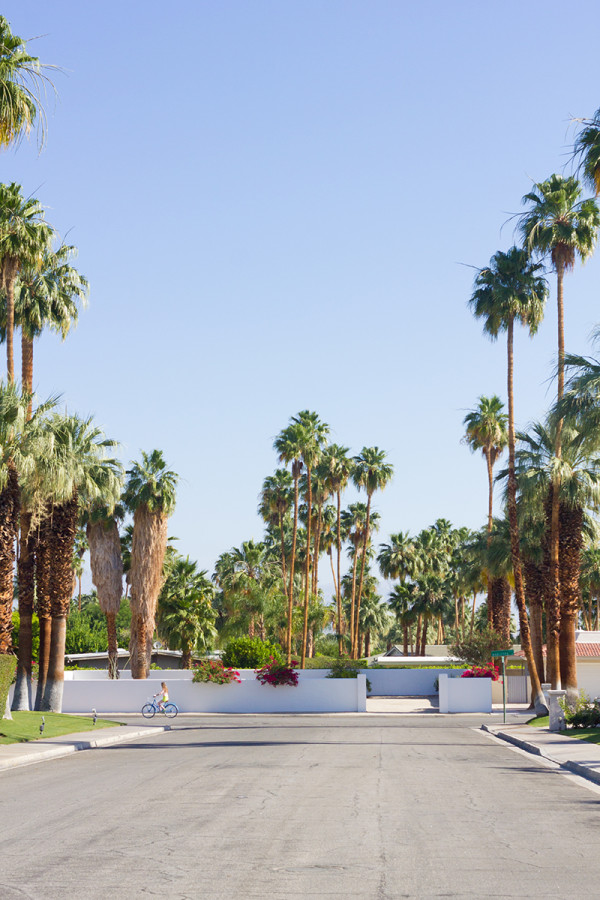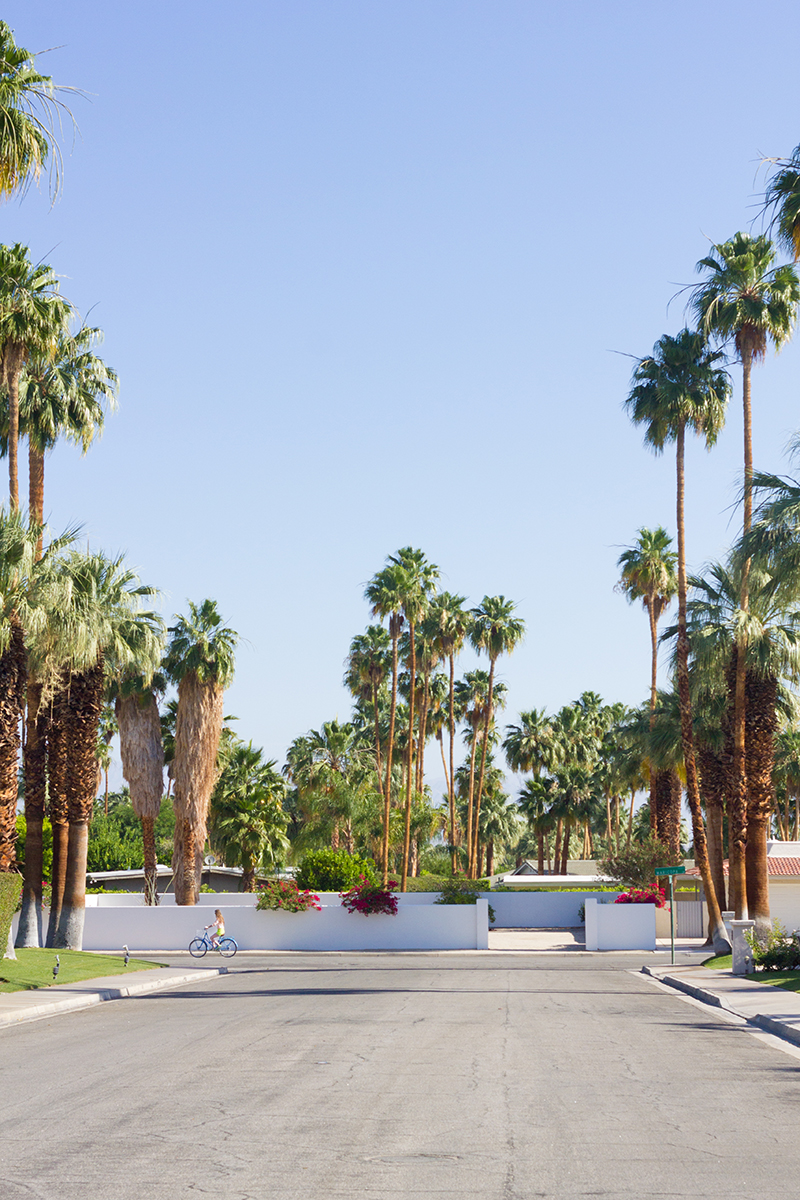 We parked it by the pool for a good long while after those torrijas, just as I like it! Even the lounge chairs (yellow) and towels (pink) are colorful. It's just my paradise!!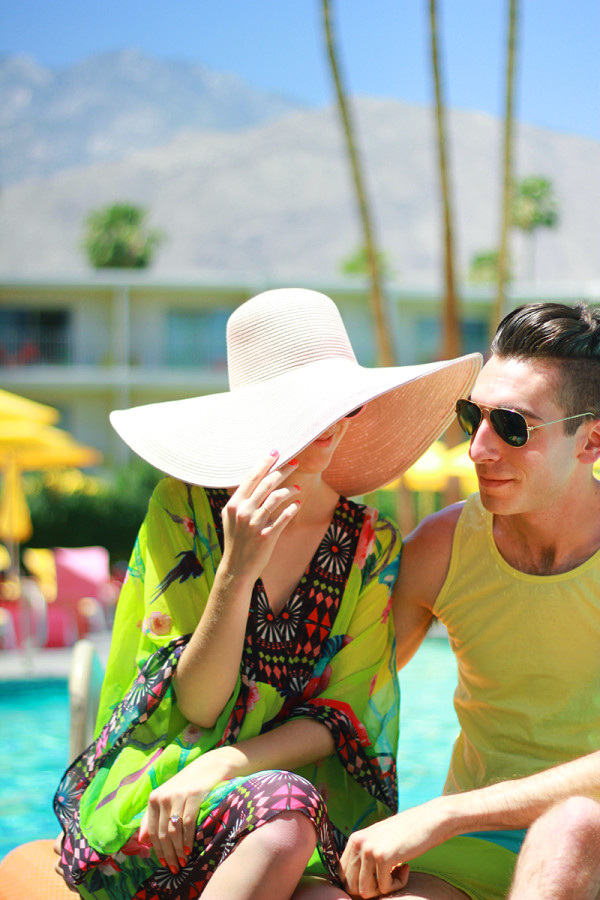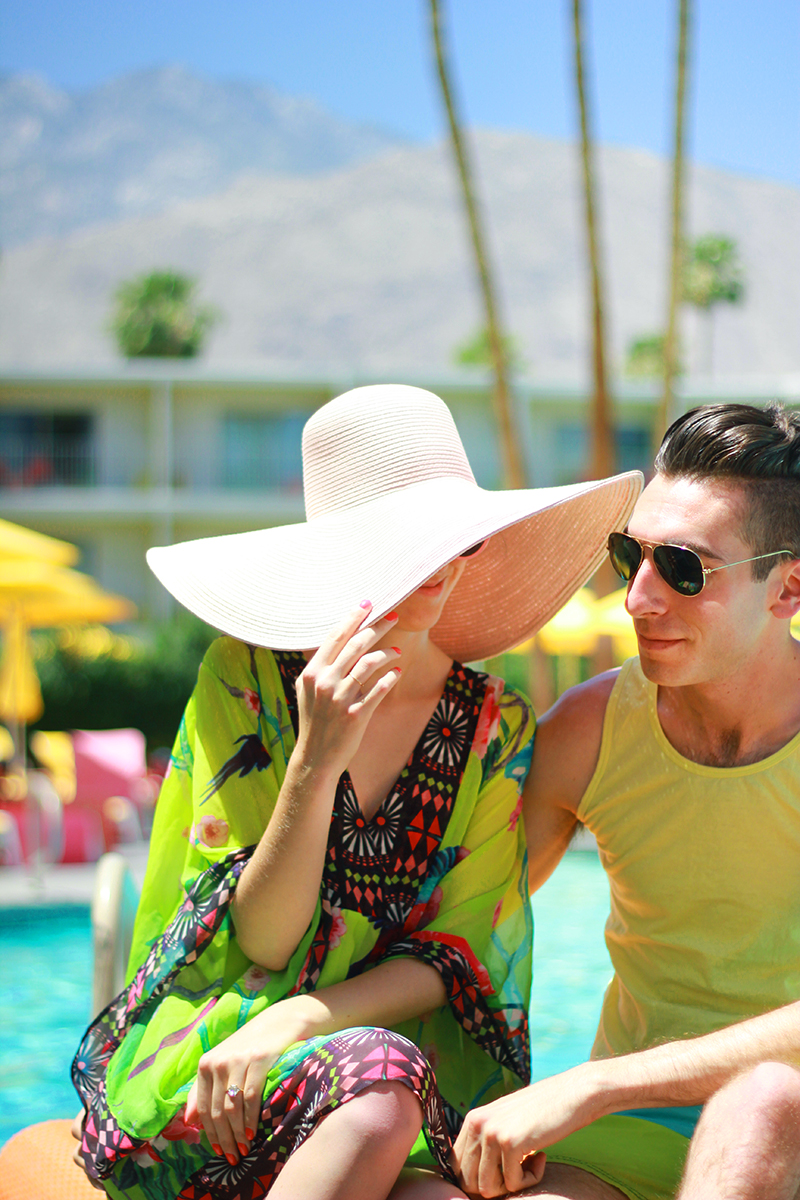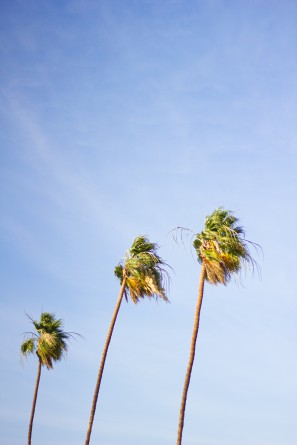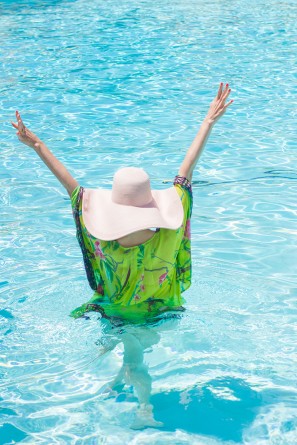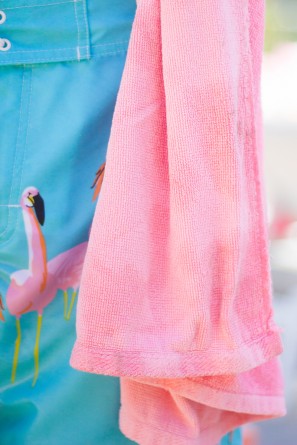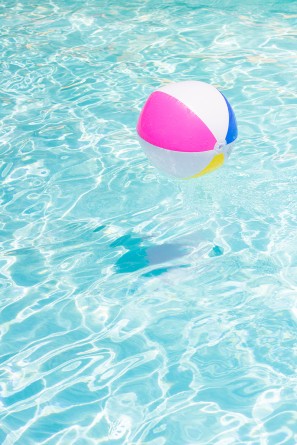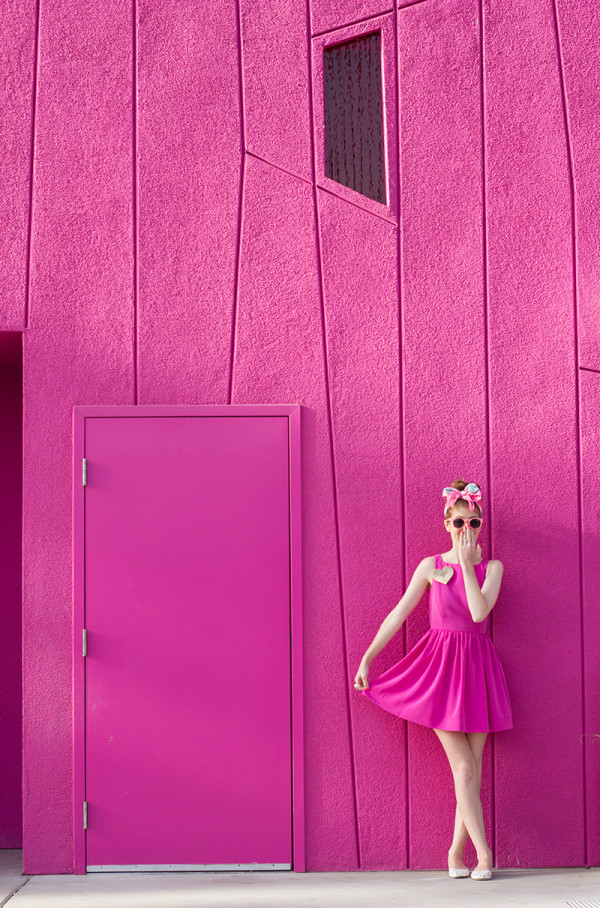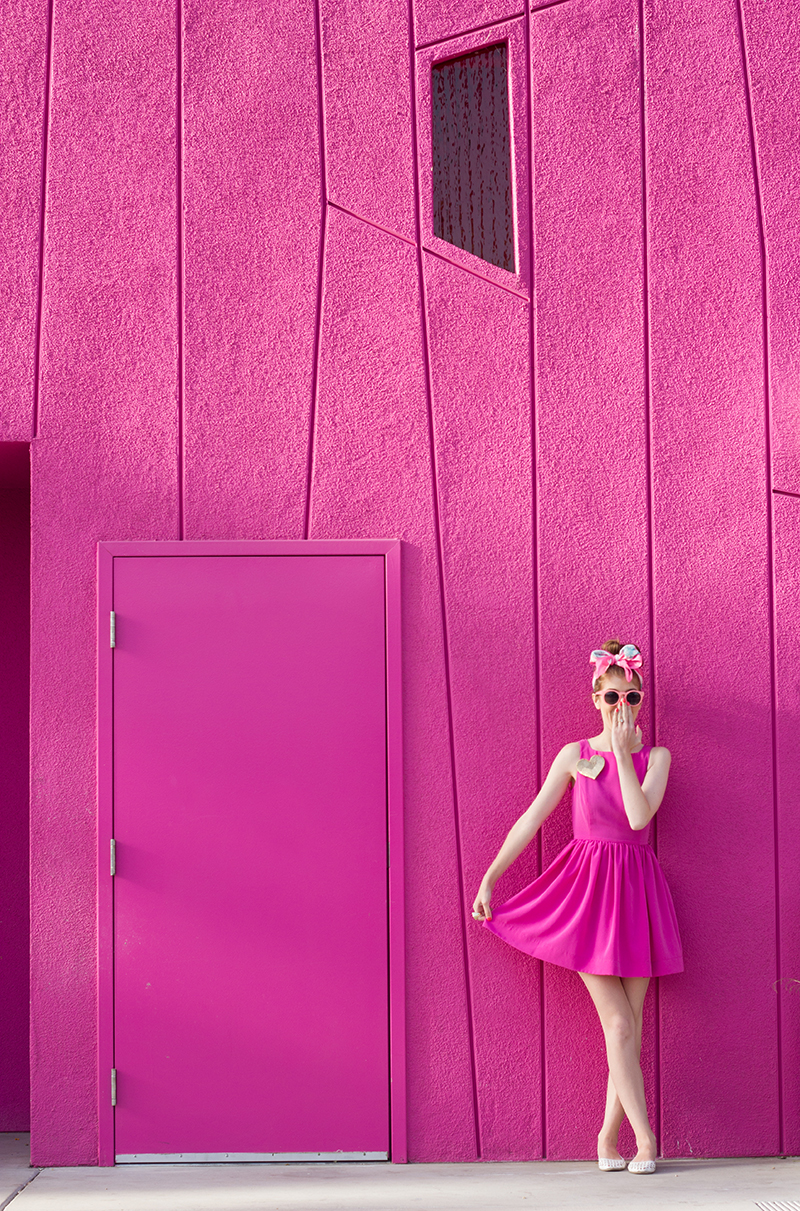 Find a wall that matches your outfit.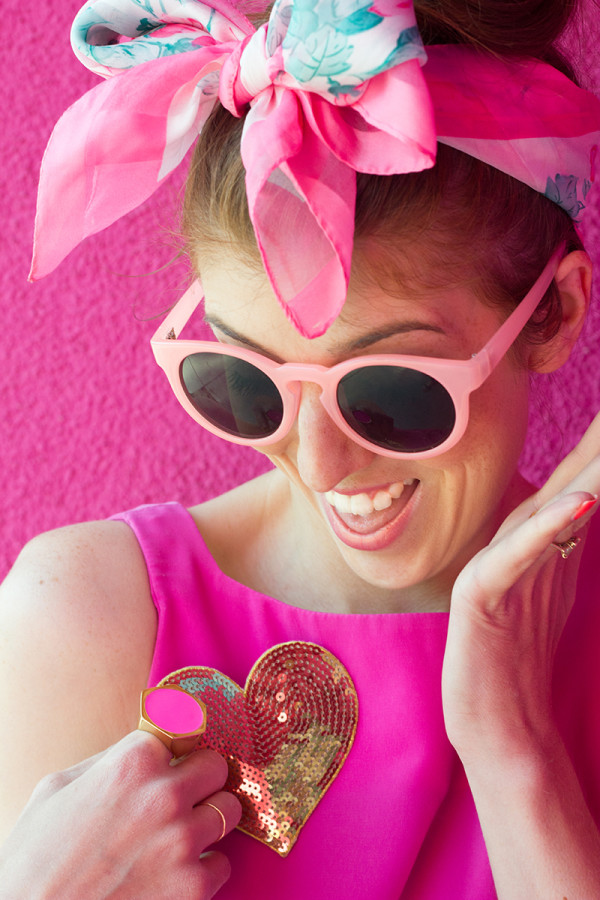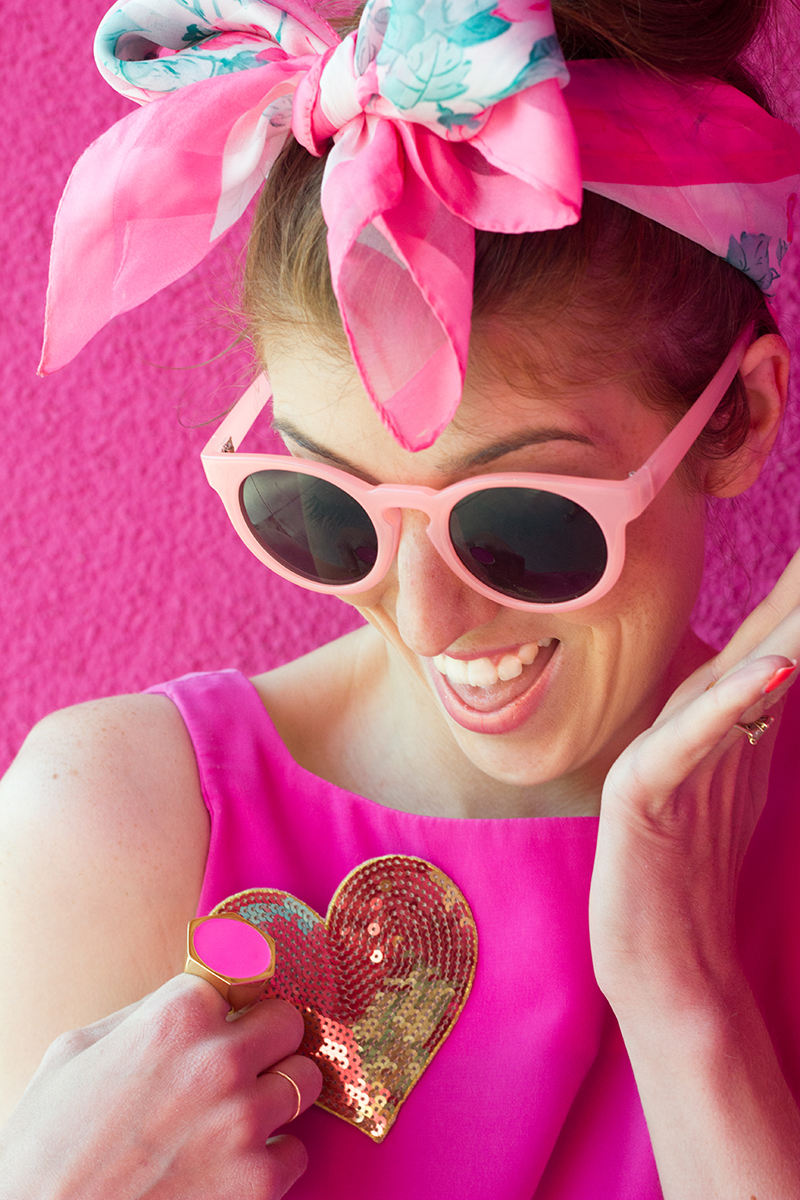 I definitely won that one, eh!?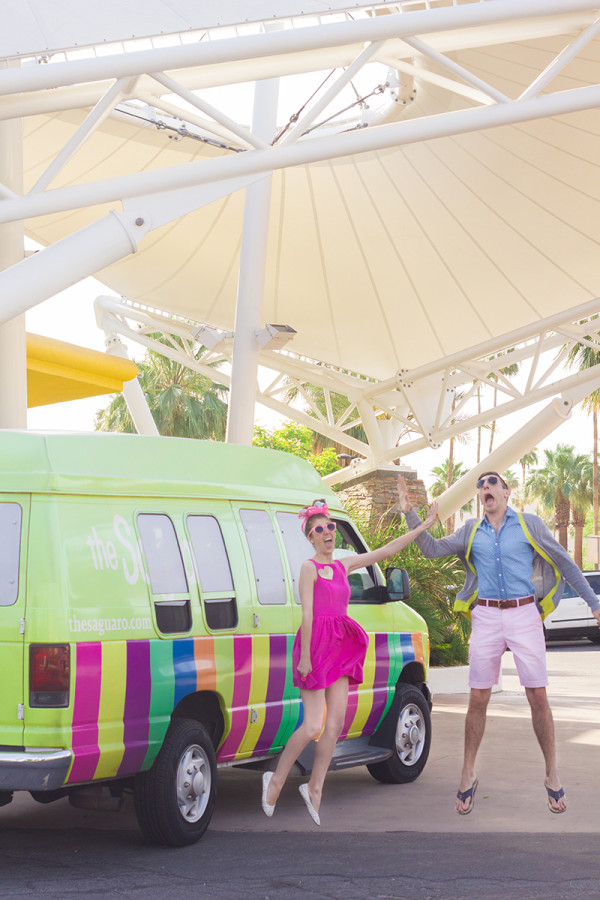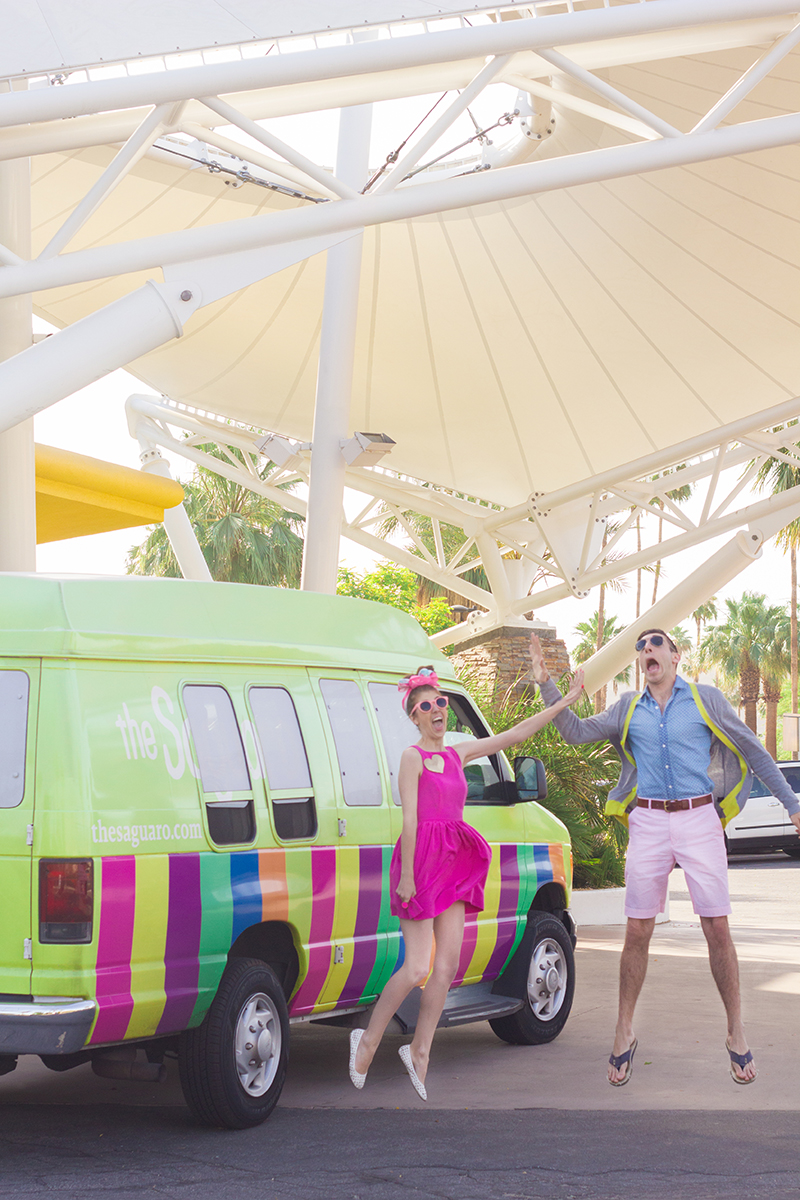 Hop the complimentary shuttle into town for shopping, dinner and (most importantly) dessert!
Our favorite place to grab dessert on the main strip in Palm Springs is at Jake's. They make a whole array of amazing cakes and sell 'em by the slice. We opt for take-out and have our cake back in the room! There's a fun little vintage store right next to Jake's and we also love checking out the design shops up there, like Trina Turk, Pelago and Raymond | Lawrence.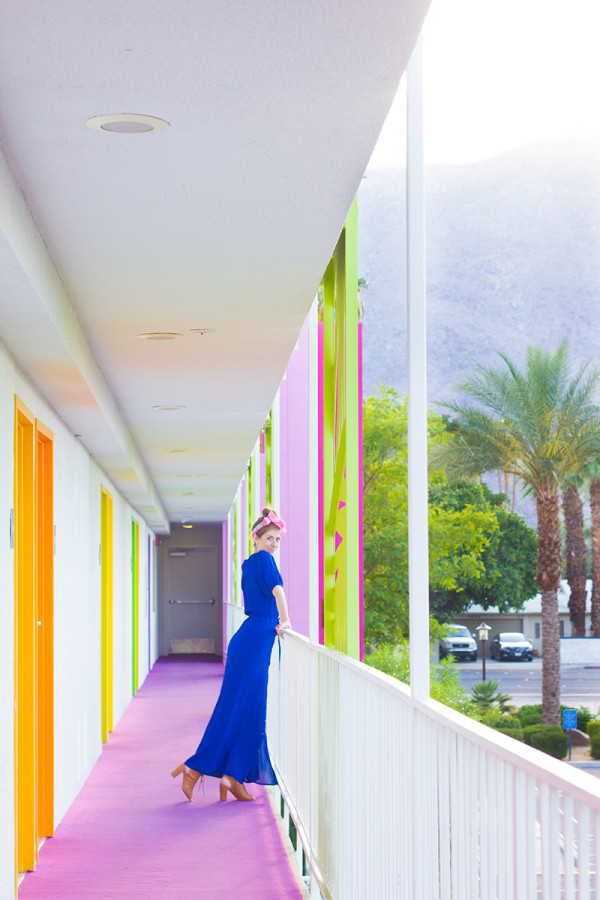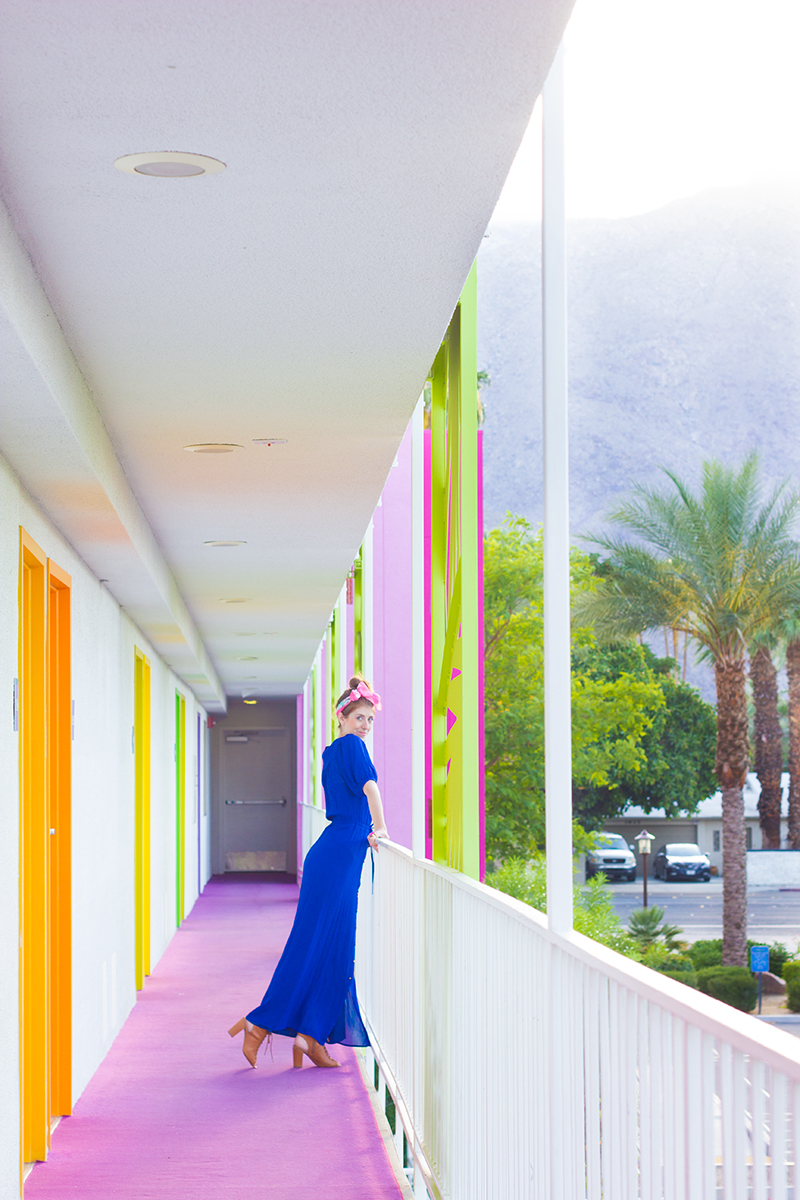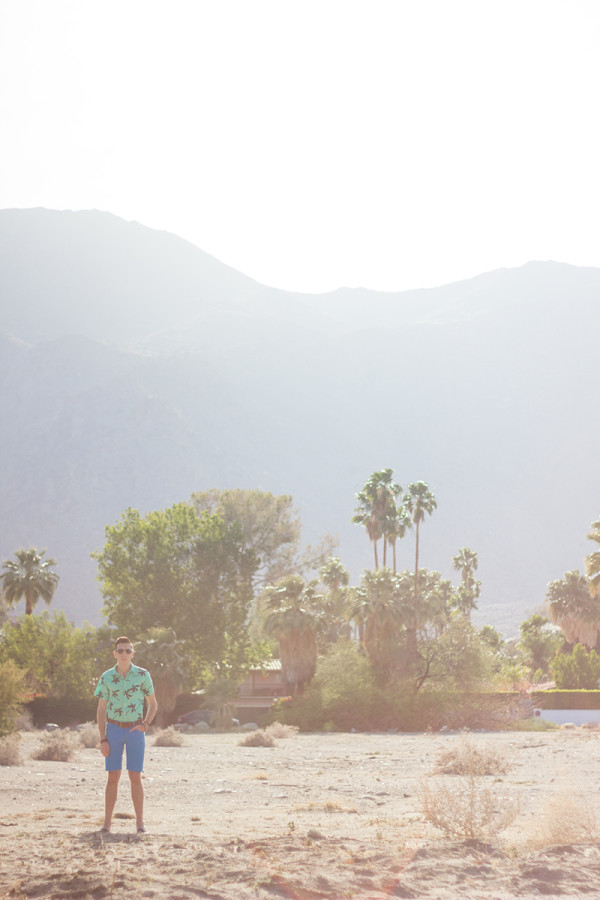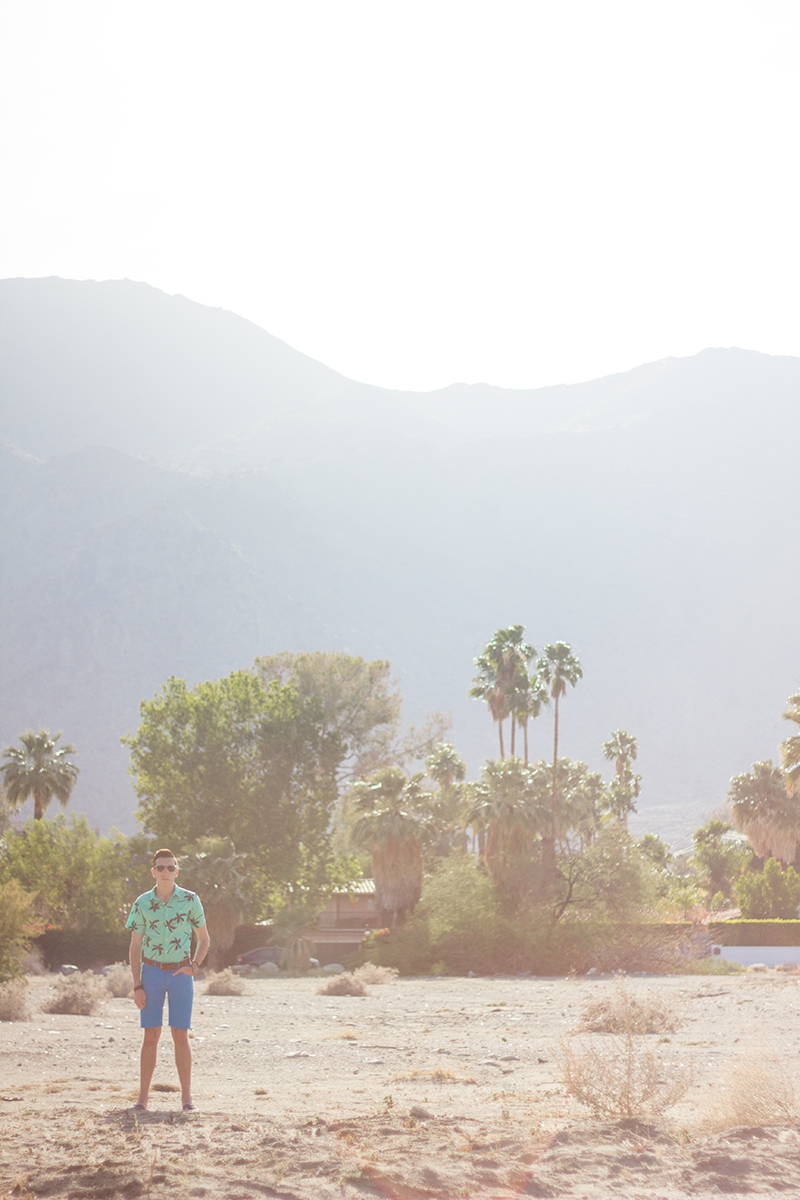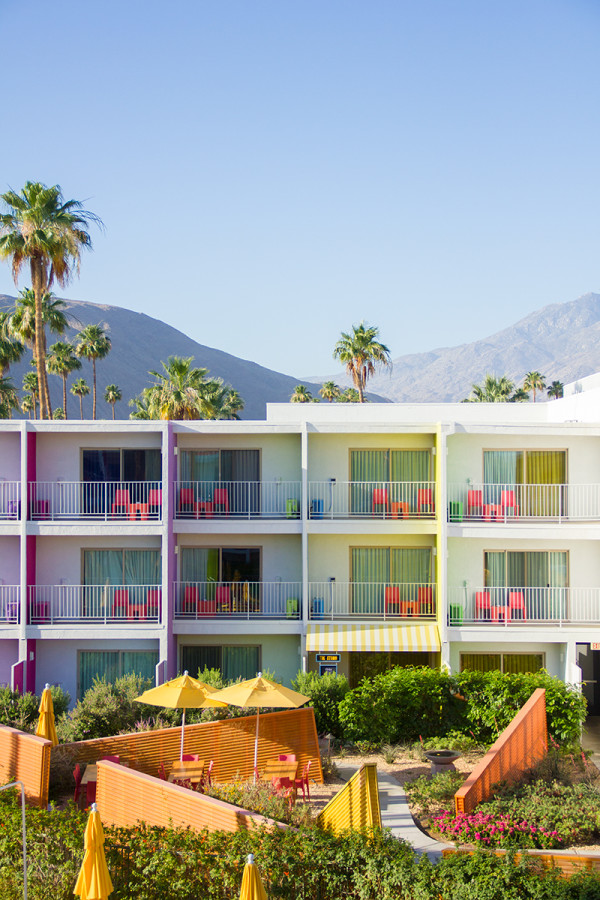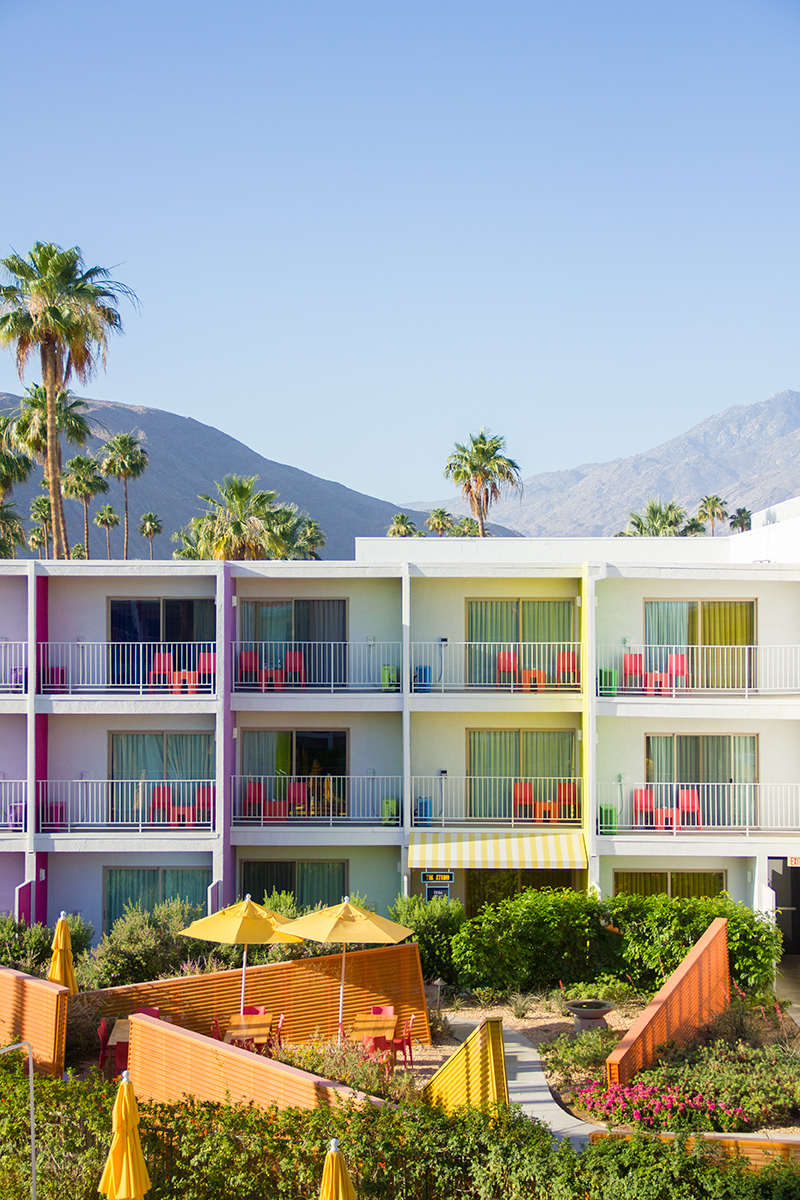 The rest of our trip was spent by the pool, at El Jefe, playing ping pong in the lobby and venturing around snapping as many colorful photos as we could! We had so much fun, we coulda stayed forever! In fact, we loved it so much, we decided to book our wedding welcome reception there! More about that in the next wedding update!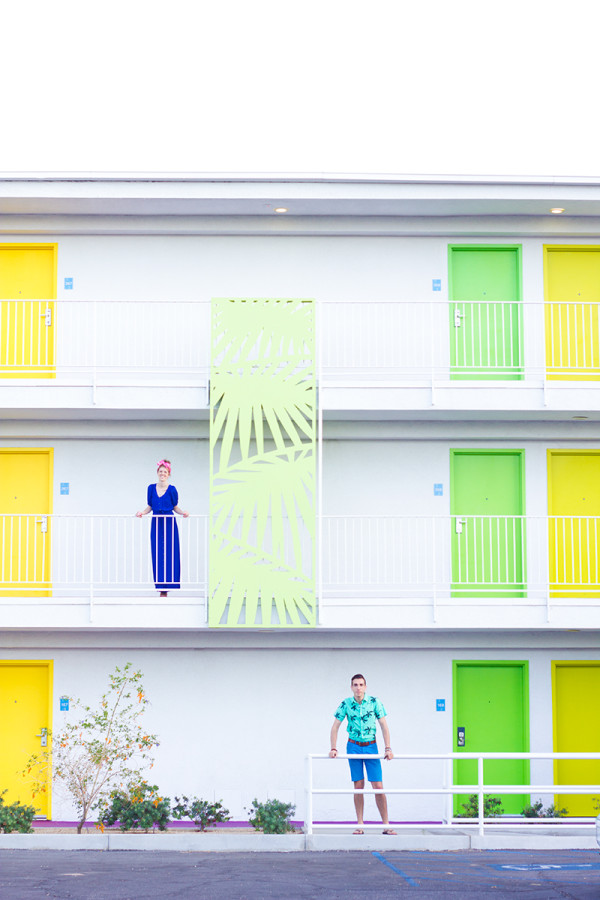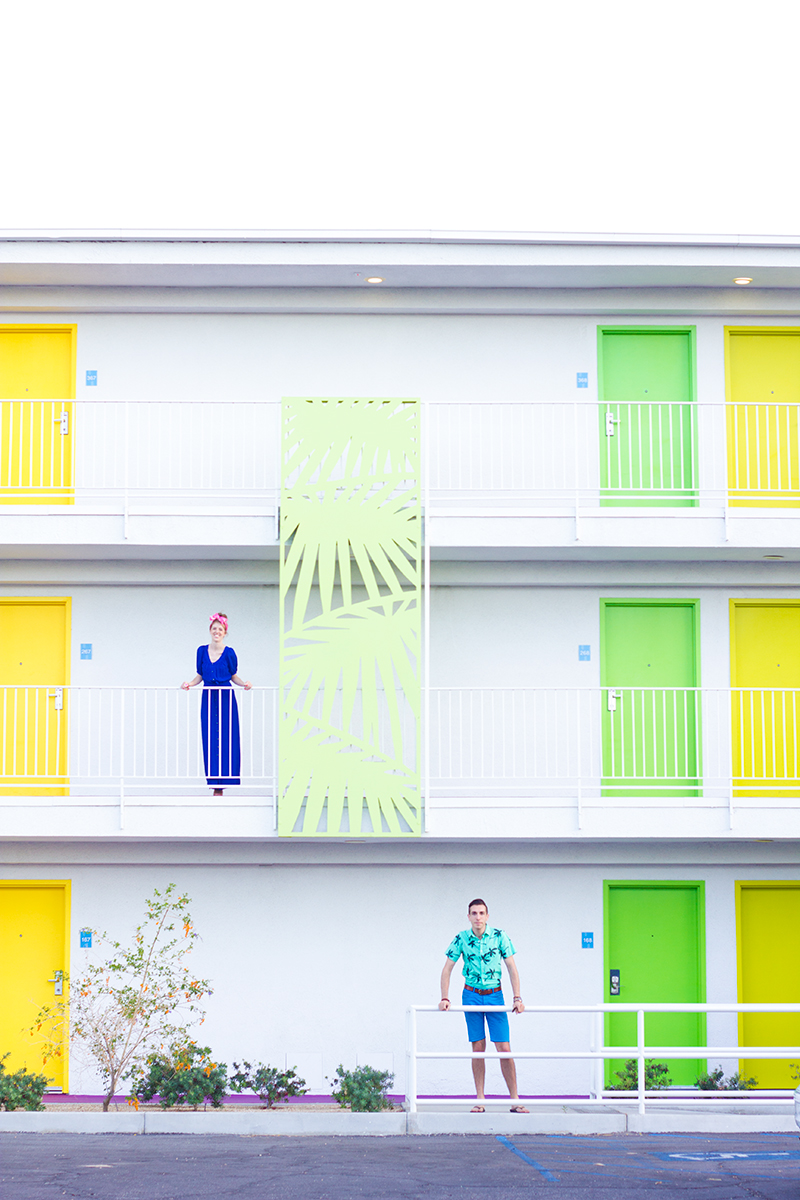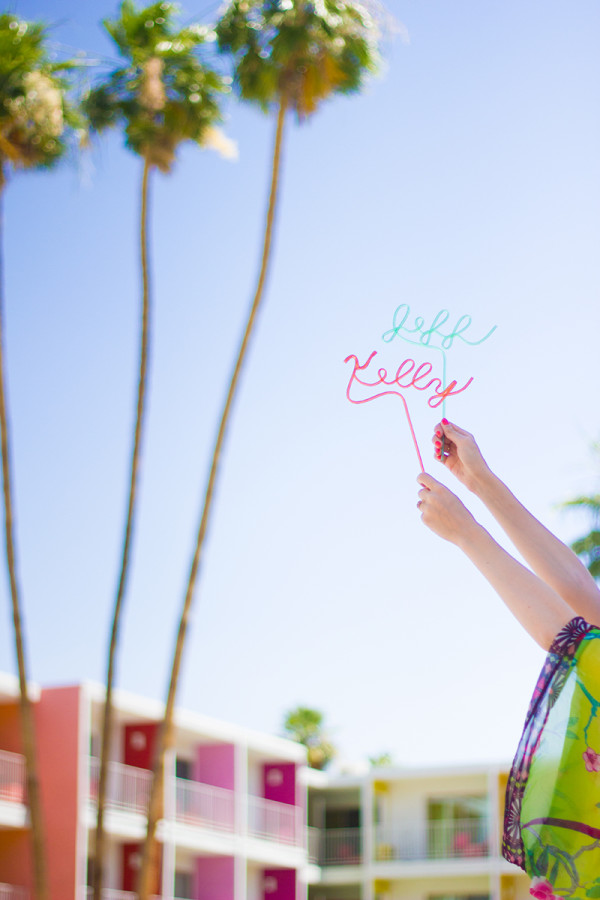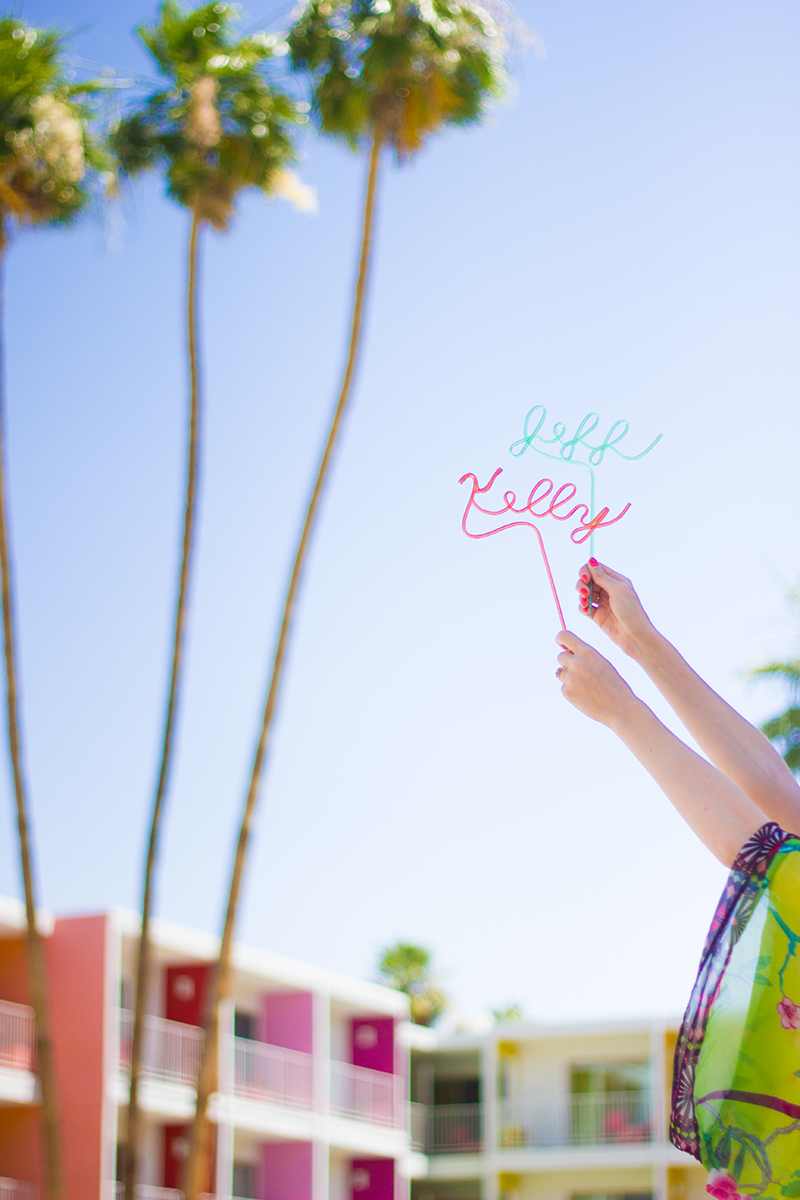 All Photos by Jeff Mindell for Studio DIY
We've tried to make it a pact to spend our money on an experience rather than a gift for every anniversary, and this is exactly why! So many fun memories. If you're looking to spend a couple days in the desert, this is the perfect time! It's off season so it's far less crowded (especially if you can make your trip happen mid-week!) and while it's certainly toasty during the day, having that pool nearby combats that quite nicely! It's cool in the mornings and evenings, making it perfect for exploring and outdoor dining.
A huge thank you to The Saguaro and the Sydell Group for having us! You can book your own trip right here and don't forget to download the scavenger hunt to go with it right here!