A few weeks ago we embarked on our (now) annual trip with some of our closest friends, this time to Turks & Caicos!! (You can see last year's trip to Scottsdale here!) Living across four time zones from friends is kind of the worst so we look forward to these trips ALL YEAR. Beaches Turks & Caicos graciously offered to host our crew of now 13 people (that'd be 8 adults, 1 preschooler, 3 toddlers and one baby) and we had the BEST experience exploring their (huge) property. It was my first time staying at an all-inclusive in a LONG time and wow, I can't recommend it enough if you are traveling with a group. It made life (and especially dining) so so easy for us, which is needed when you're wrangling a literal circus of children. 😉 And the property was stunning, and so fun for the whole fam, too.
I wanted to share some shots from our trip, plus some tips and highlights for those of you who have already planned, or are thinking about planning a trip to Beaches! Here we go!!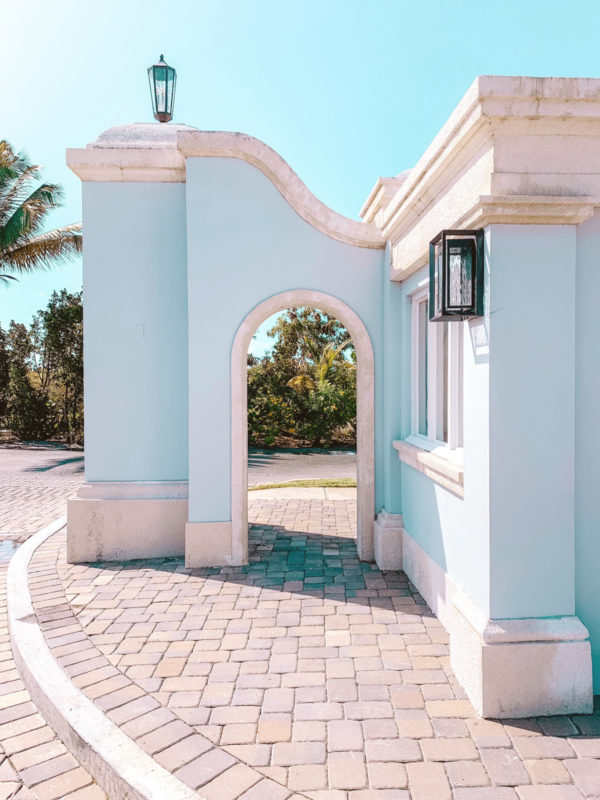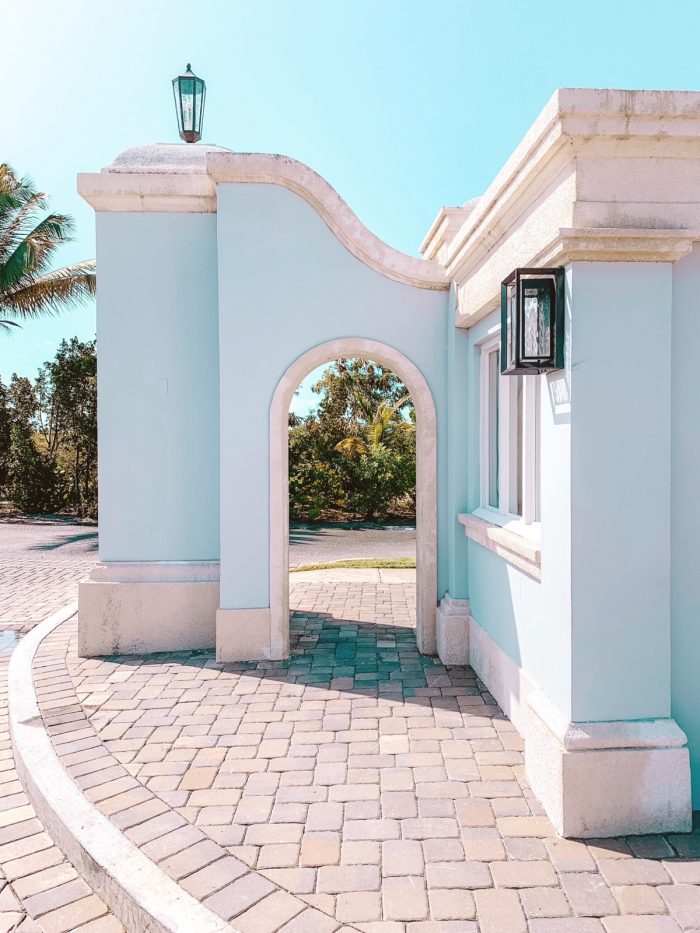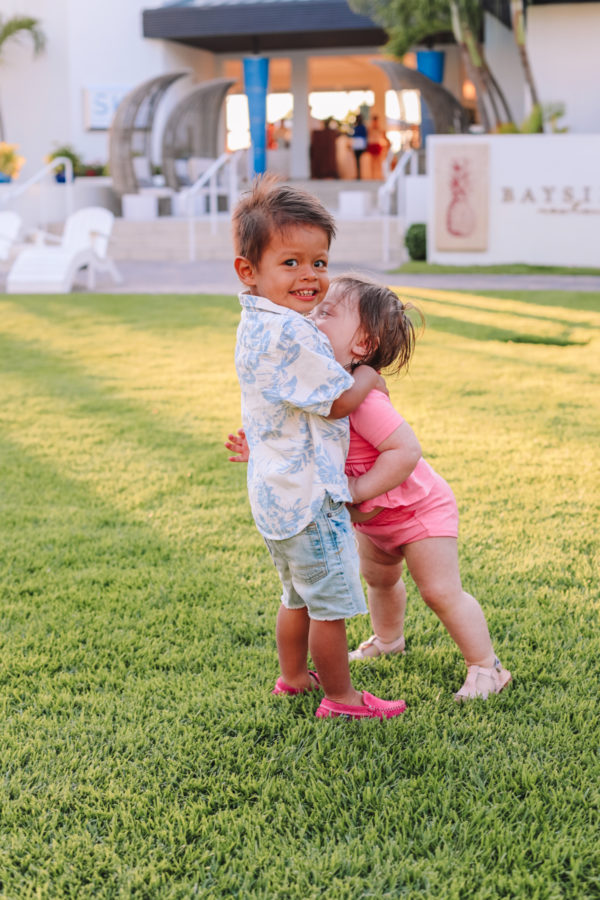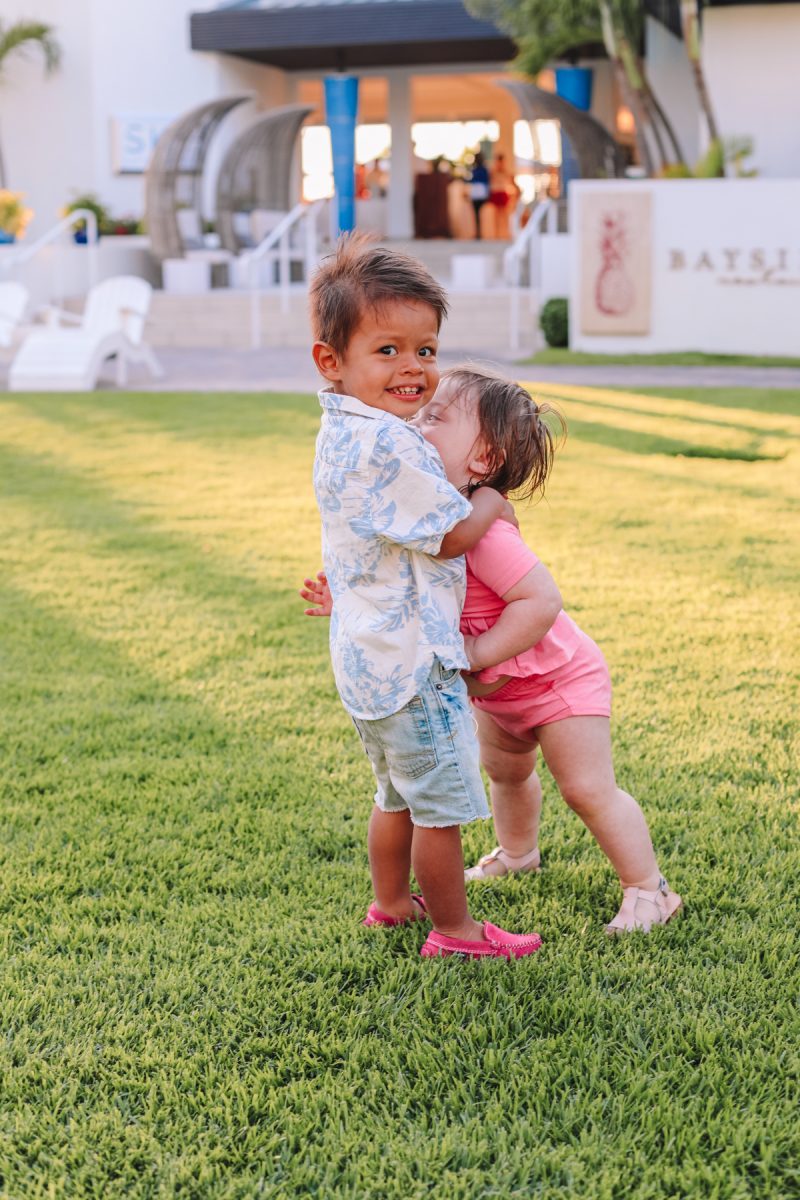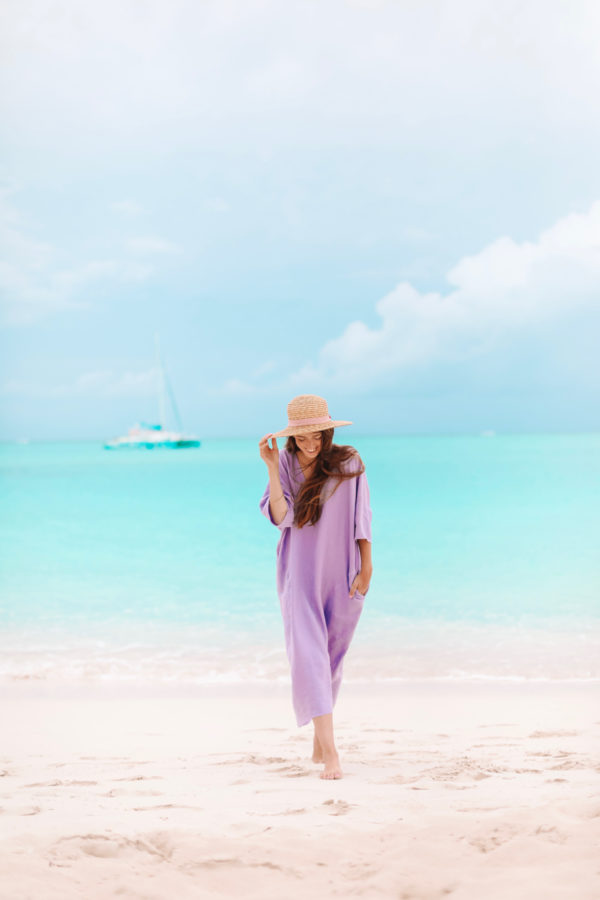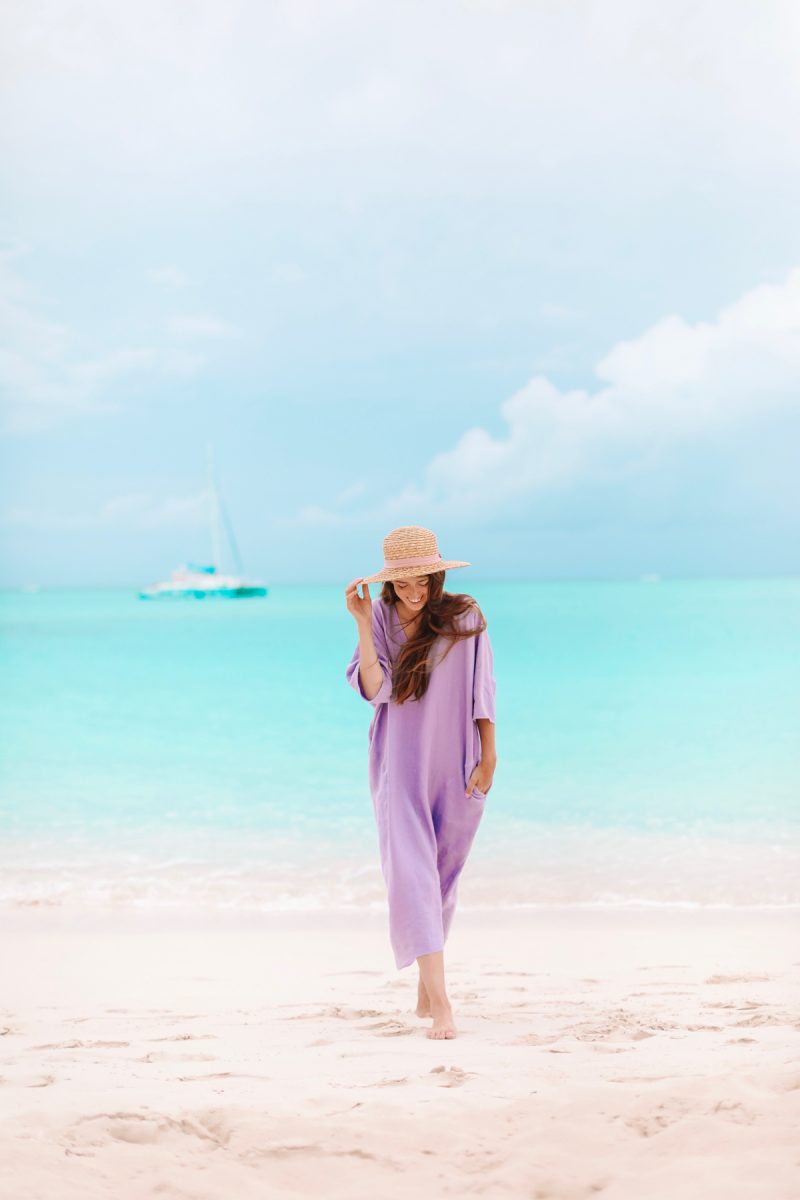 All-Inclusive With Friends is a Game Changer
To reiterate: GAME. CHANGER. This was without a doubt the most seamless trip we've had with a group because it was completely all-inclusive. Food, alcohol, kids camp, entertainment, sports, the works. All included. We didn't have to worry about splitting checks, who owed money for drinks and who didn't, checking restaurant prices beforehand, etc. All-inclusive is nice even if it's just your immediate family but it's especially helpful when you're traveling with friends, multiple families or any large group. I put my wallet in our room and didn't see it again until I packed our bags for the airport.
To note, there are some additional excursions or offerings at the resort that you can choose to participate in that are not included, which I'll talk about below. But you can also have an equally wonderful trip without those things!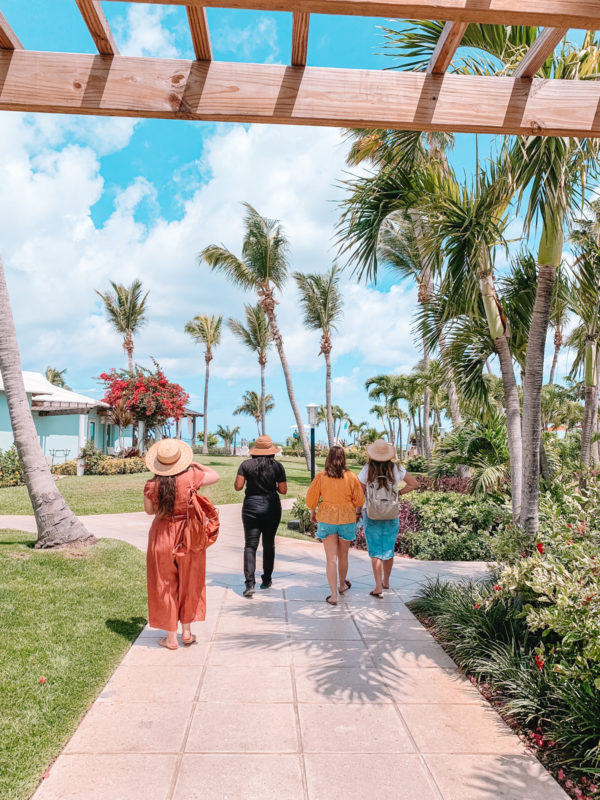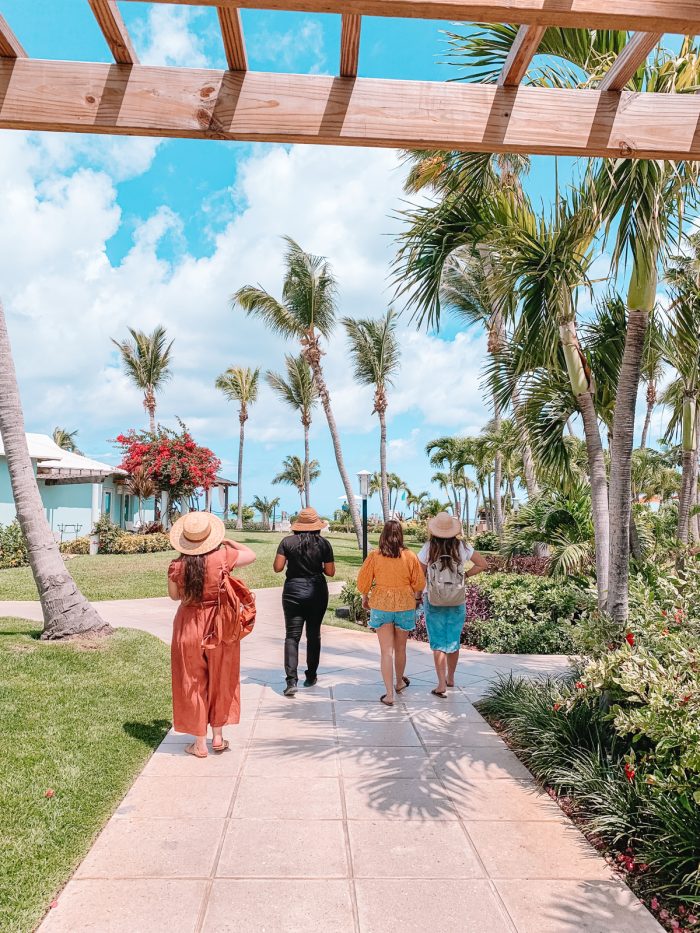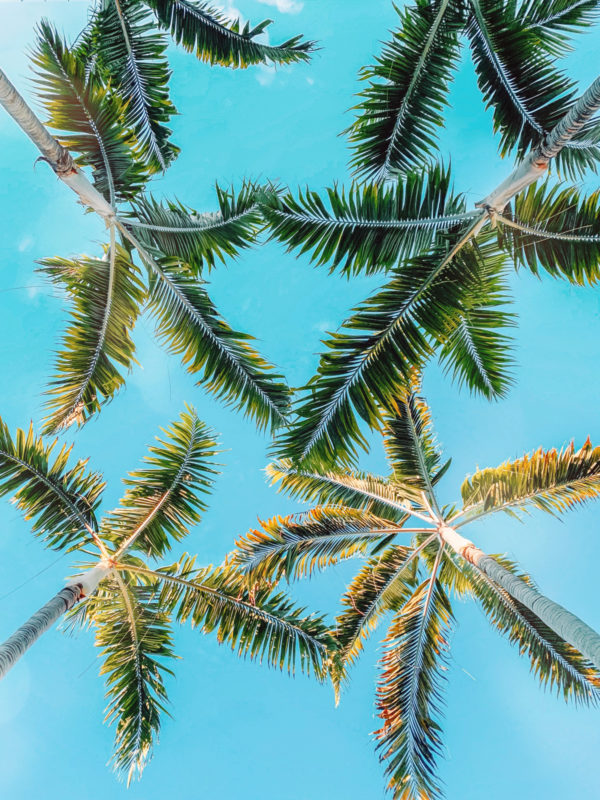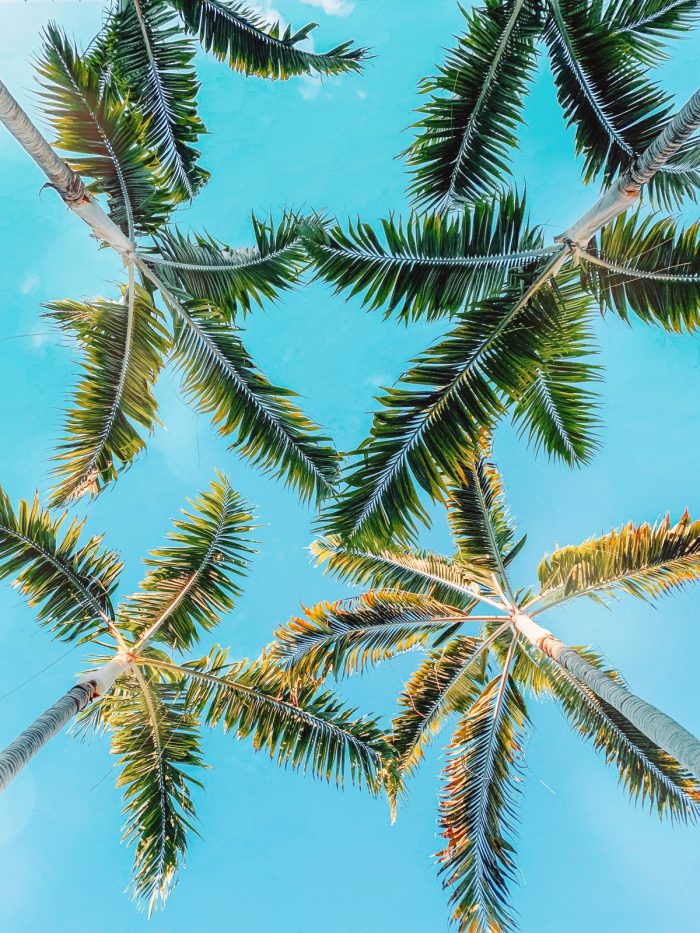 Getting To Turks & Caicos
There are direct flights into the Providenciales airport from several major airports, including Atlanta and Fort Lauderdale. The airport is only a short 15 minute drive from the resort, and the transportation to and from the airport is included in your all inclusive package.
You do NOT need to bring a car seat for the shuttle, but you can request one from the resort ahead of time if you would like. On that note, there are also strollers available on property for rent, if you'd prefer to not travel with one. We brought our regular travel stroller with us but only used it a few times as Arlo, shockingly, generally prefers to run. 😉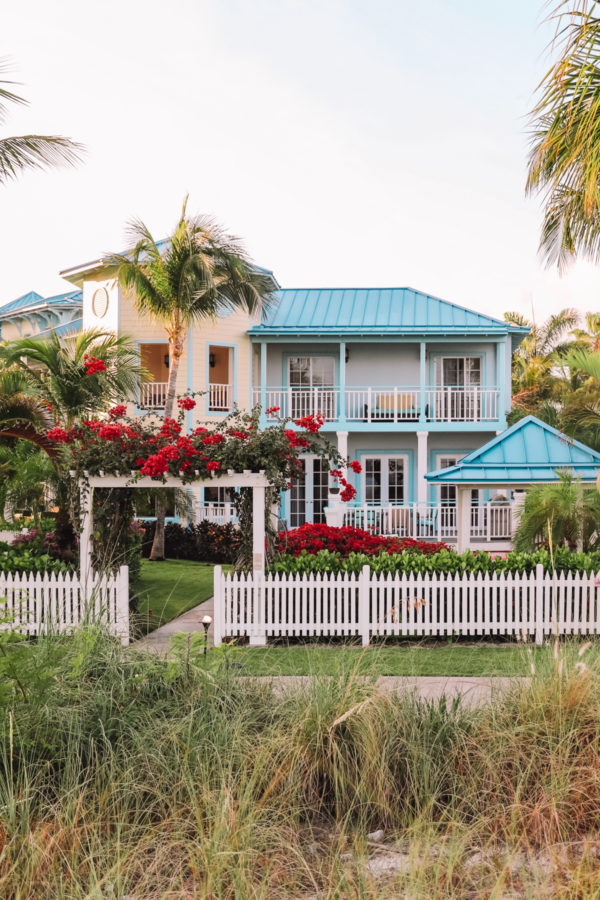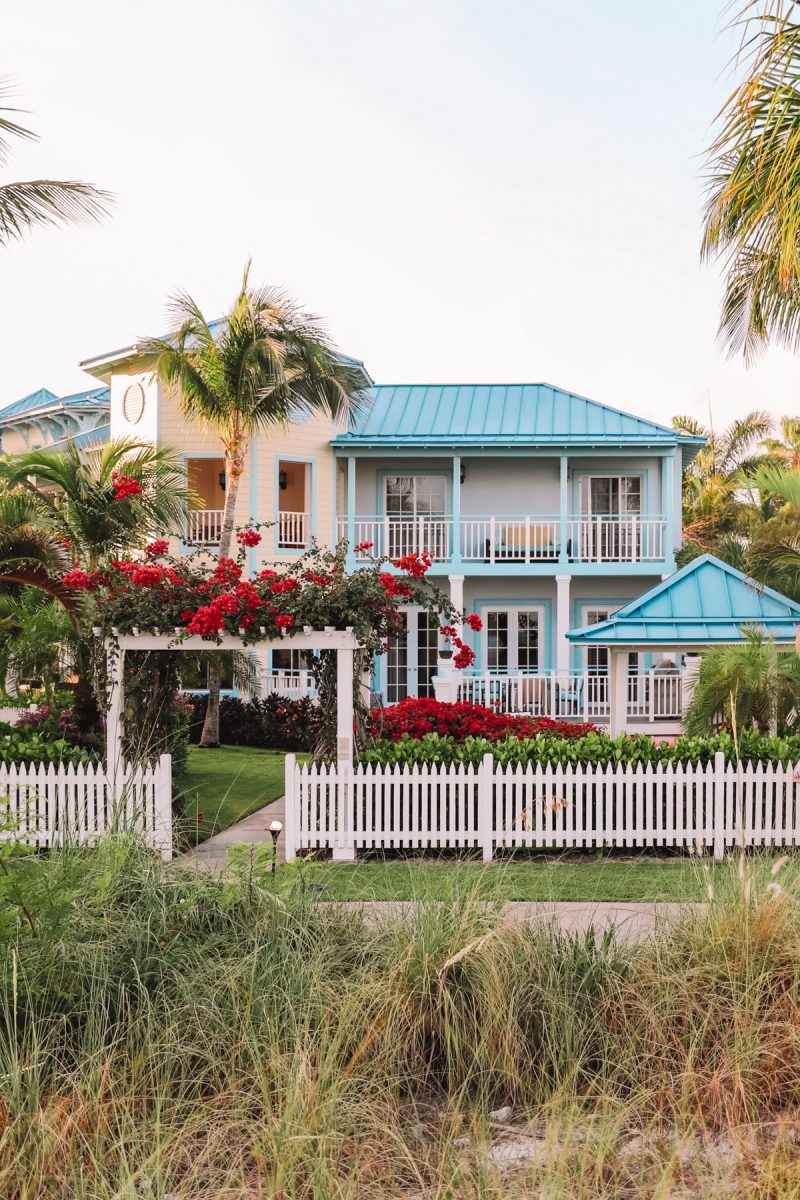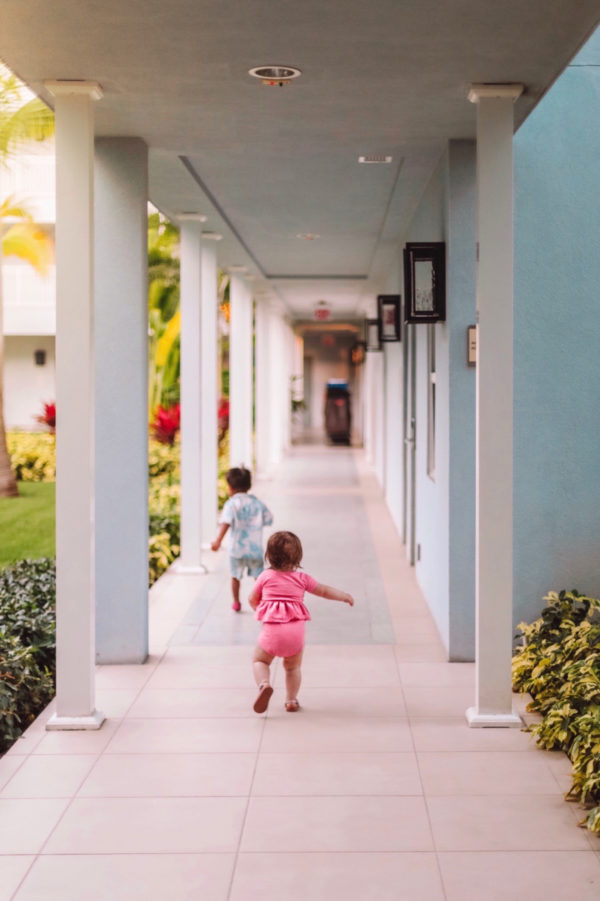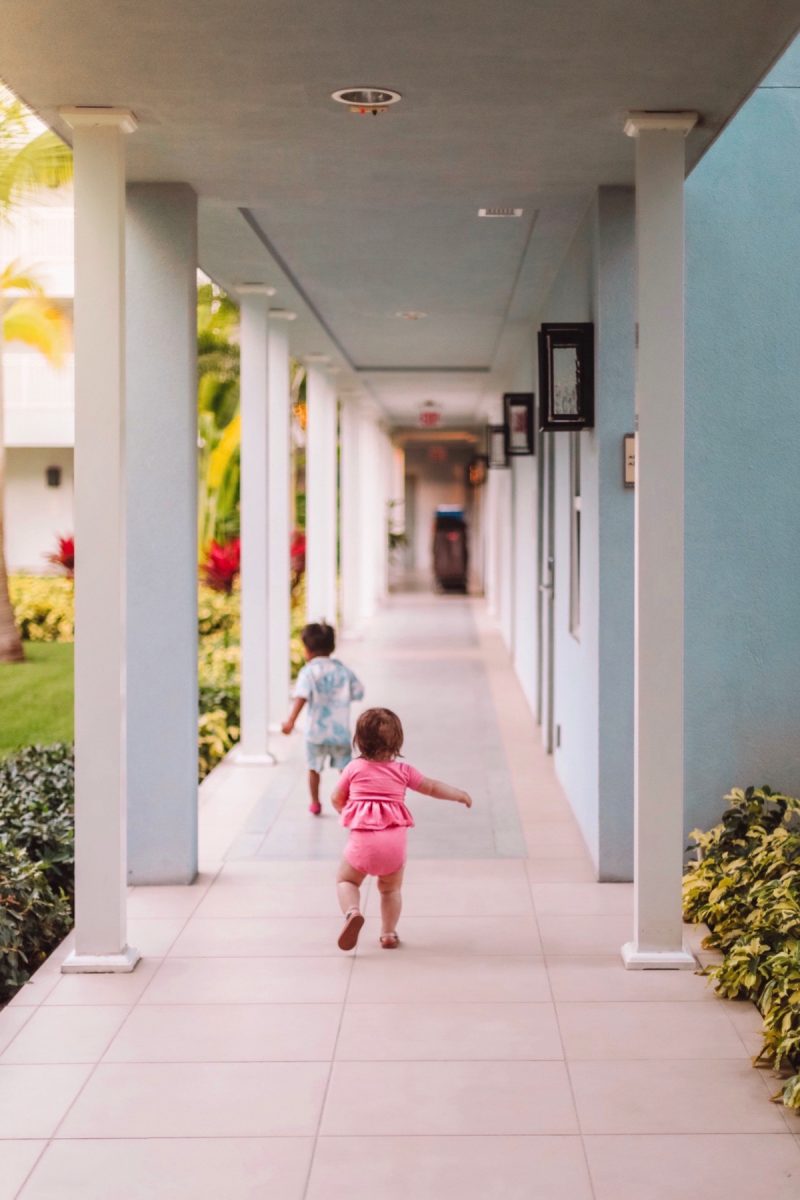 Where To Stay
The resort has four "villages" and each has a different theme. Each village has it's own buffet, along with several restaurants for convenience, but you're able to eat at any restaurant across the entire resort any time you'd like. We stayed in the Key West village, which is the newest village, and really loved it! We had a suite which was spacious and beautiful. We had two rooms: the main living area which included a full kitchen, and a separate bedroom, so we didn't have to hide in the bathroom when Arlo was falling asleep. HALLELUJAH! It also had a huge outdoor (totally gated/enclosed, for toddler purposes) patio which was so nice to let Arlo run around on when we were in the room.
A few helpful notes on rooms… You can request a crib for your room from the resort so you do not need to travel with one! They provide U.S. plugs in all the rooms so you do not need to bring any adapter, woohoo!
There are washing machines available on site, and in many of the suites (ours had one, but not all suites do). It was super convenient having this available to us! We washed all our clothes before leaving so we could come home and not have to worry about laundry.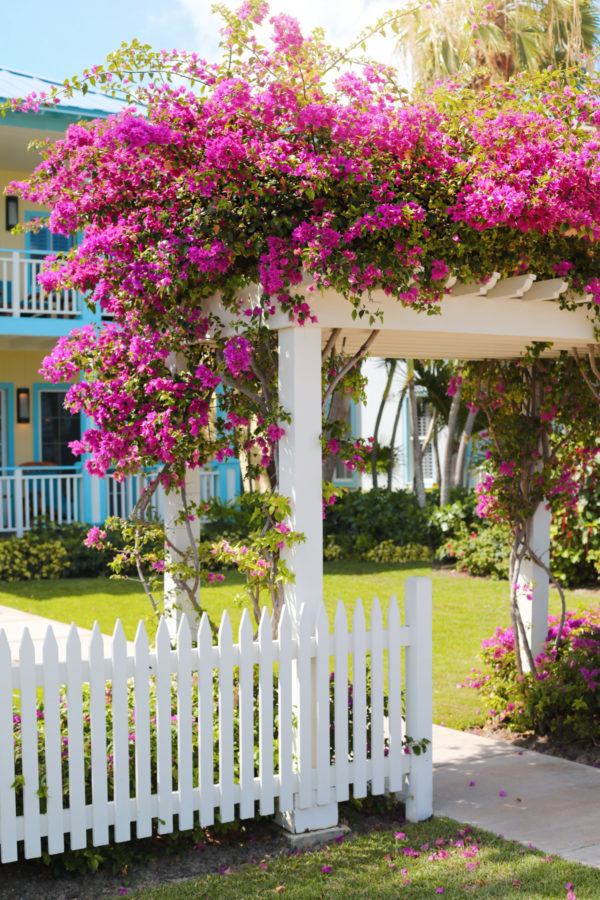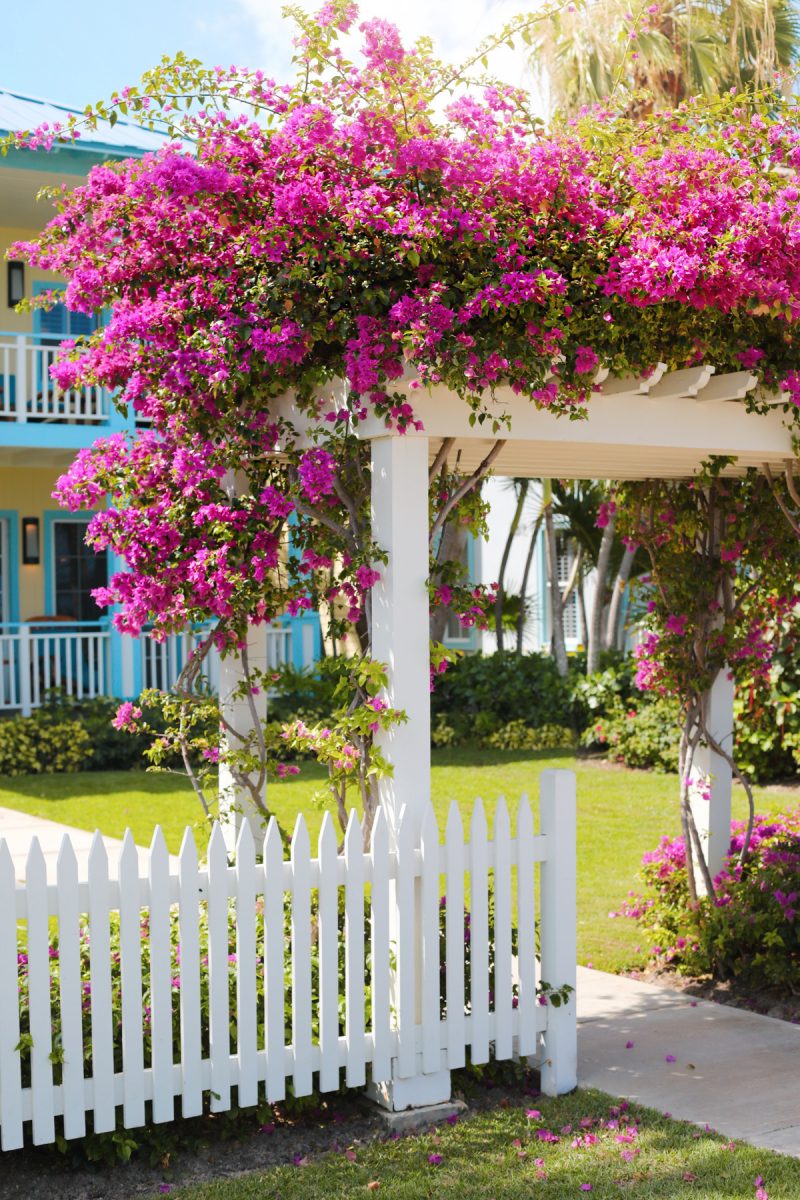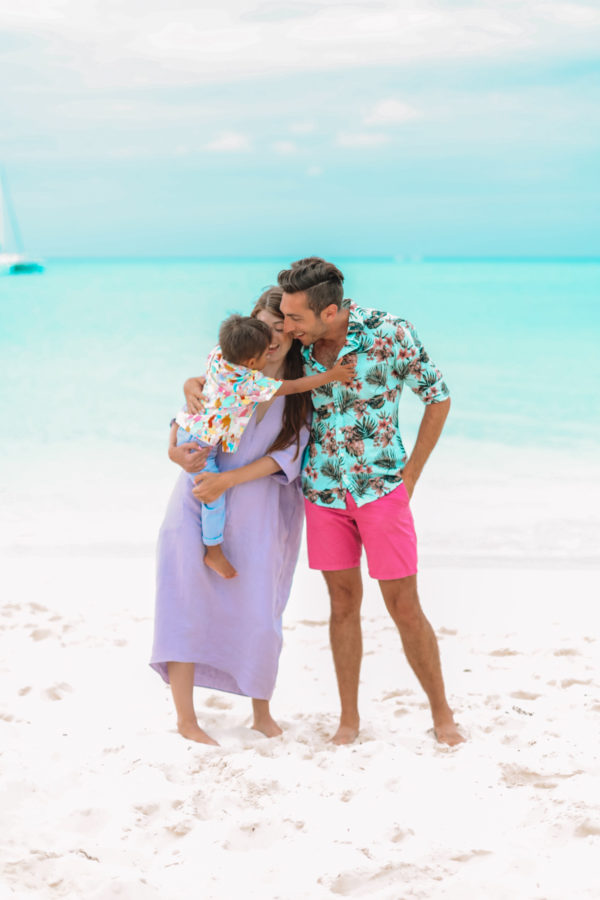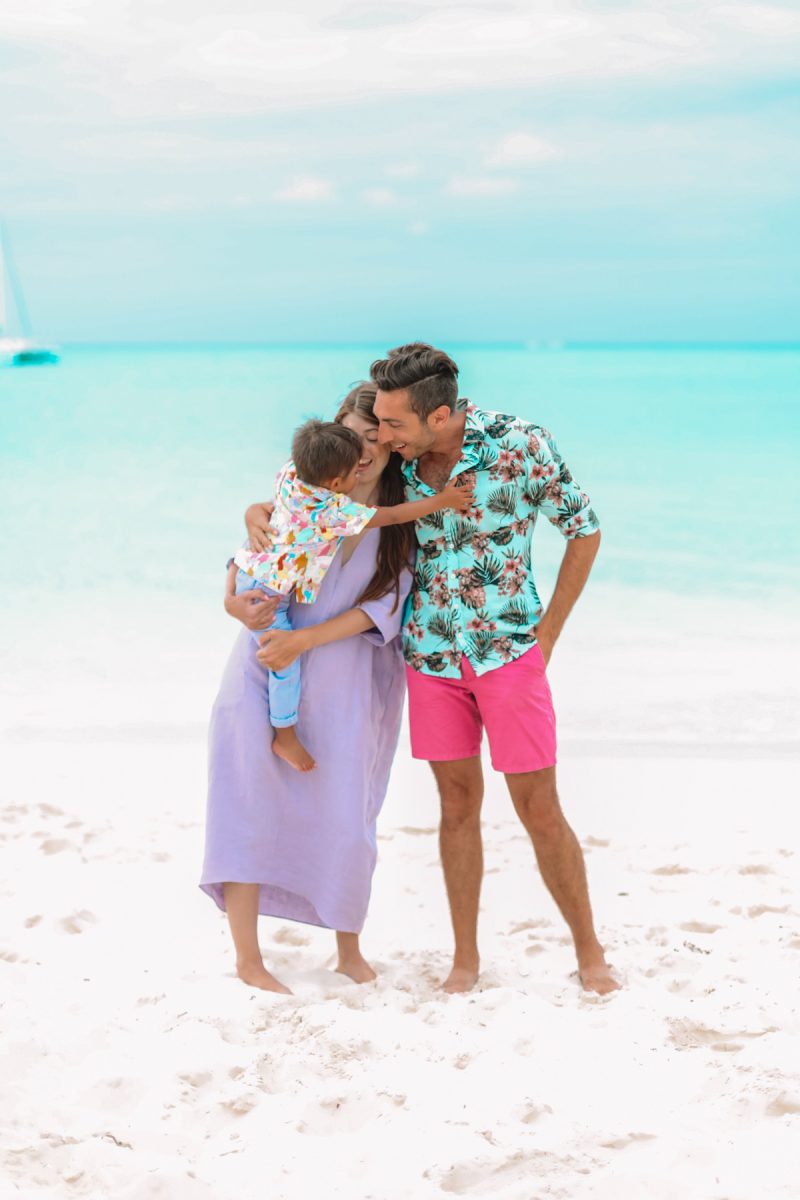 What To Pack
The resort is very casual, and you can pack your typical resort/warm-weather wear for the whole fam! There are a few adult dining options that require resort "evening" attire, which essentially means no tank tops, tees, shorts, flip flops, etc. So keep that in mind if you plan to dine at one of those restaurants!
We typically would get dressed in the morning with our bathing suit under a casual outfit or cover-up and spend most of the day running around in that. For dinner, I packed a variety of casual dresses and linen pants that worked for the casual dining options, but also for the fancier restaurants. Definitely bring a sweater for the evenings as it can be breezy by the beach! I only packed sandals and flats and did not miss not having heels, so you can easily get away with just a couple pairs of shoes.
Remember, it's the Caribbean so the sun is strong during the day! Bring a pair of water shoes for the little ones so they can run around without worrying about the ground being hot. We also brought a rash guard and a hat for Arlo to give an extra layer of sun protection (when he actually agreed to wear them). 😉
I recommend bringing a good sized bag that you can use for all your beach/pool stuff, so you can take it all with you and not have to worry about dashing back to the room. The property is big so if you plan to hang at a pool not near your room, you'll want to have everything with you to make it easy!

The Best Pools for Toddlers
Our favorite pool hands down was the main pool in the French Village. On both sides of the pool there was a large area that had about a foot of water which was PERFECT for toddlers. Arlo loved splashing around in there, playing with the floats they had, etc. It also had a huge hot tub and a swim-up bar. It was really quiet compared to a few of the other major pools and there was plenty of room to grab chairs for a group.
There was a small pool in the Key West village that had a similar shallow area and was almost hidden, so it was pretty empty every time we hit it.
If you're looking for a little more "action", Pirates Island Waterpark has a lazy river, a splash pad and a small pirate ship with a water slide that the little ones loved!! We tended to alternate between here and one of the regular pools throughout the trip to get the best of both worlds!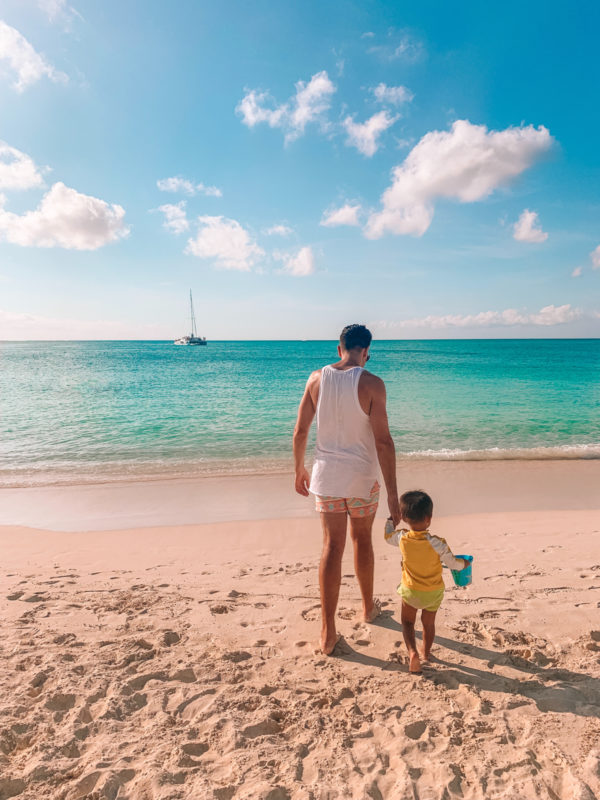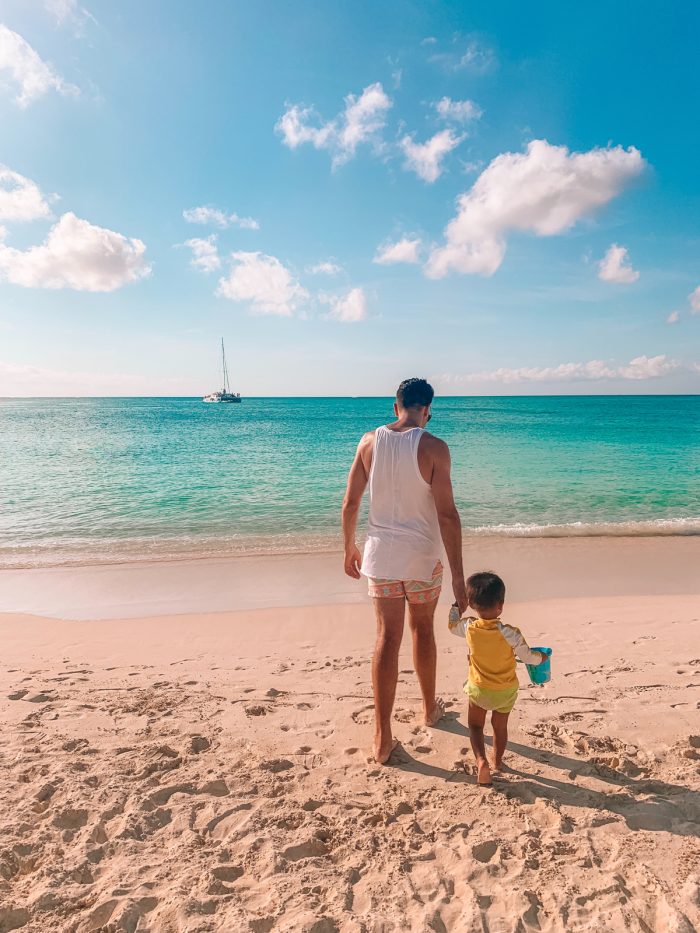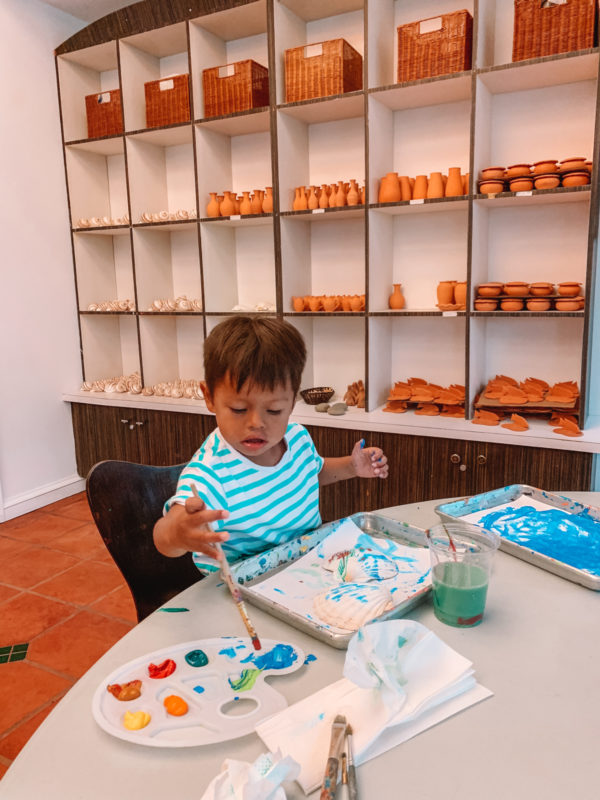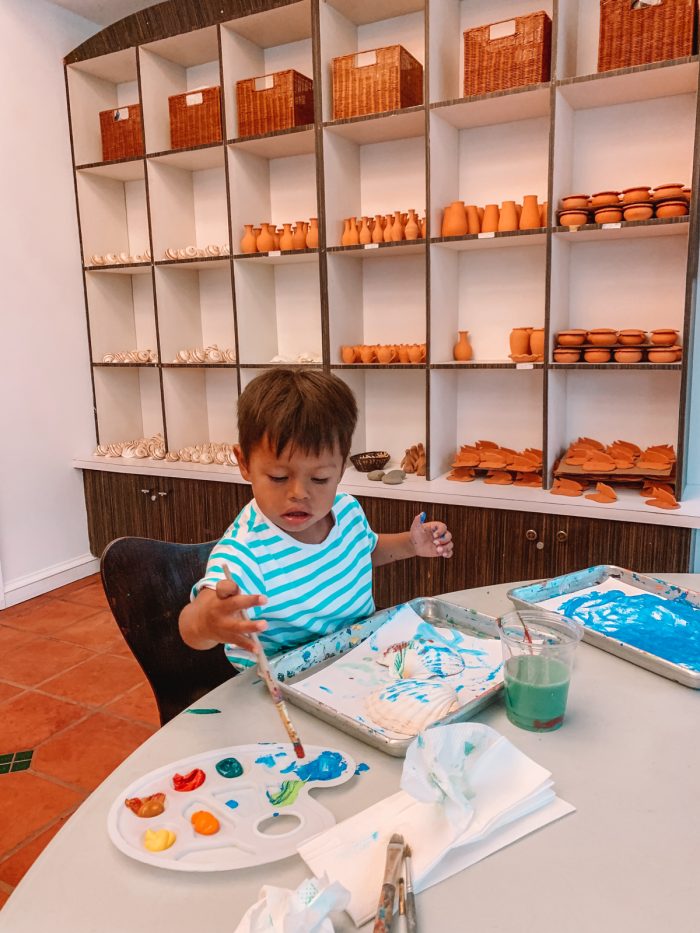 Activities for Toddlers
The concierge or child care center can provide you with a list of activities (broken down by age) that are happening during your trip! Here's a few of our faves:
-Beach – Of course, the beach is glorious! The entire property runs alongside the beach so there's several entry points and lots of chairs, umbrellas and covered seating for shade!
-Character Greetings – There's always Sesame Street characters walking around and available for greetings, plus various activities happening with them throughout the day!
-Parade – Once a week there's a Sesame Street parade through the resort which of course Arlo LOVED!
-Train – There's a train that runs through the property and you can hop on it and ride around!! Great for fellow train obsessed kiddos like ours.
-Playground – Near the childcare center, there IS a little playground with swings, slides etc. It's a great spot to run out some energy in a more contained area!
-Pottery Painting – Not included, but we had fun one morning when it rained painting pottery with Arlo in the little craft studio on the property!!
Not included, but there's a Sesame Street breakfast and a Sesame Street Catamaran that are really fun special family activities to plan for one of the days you're there!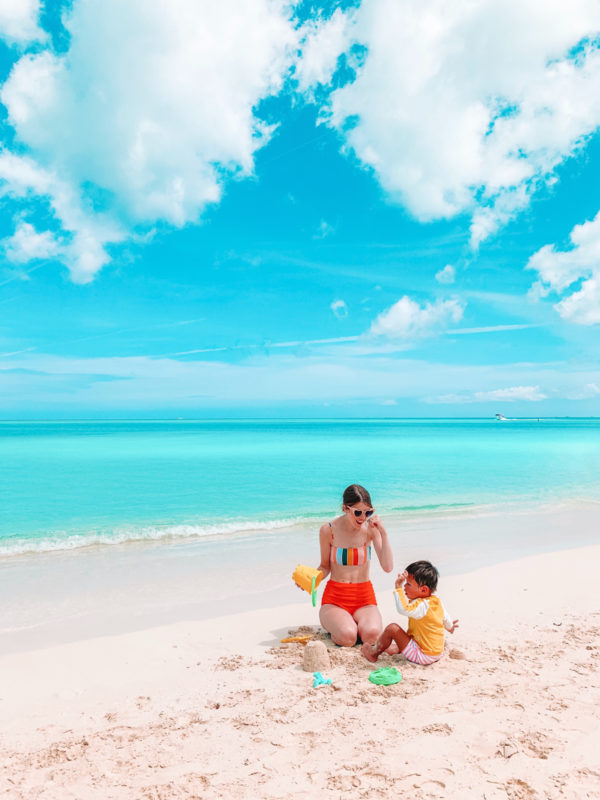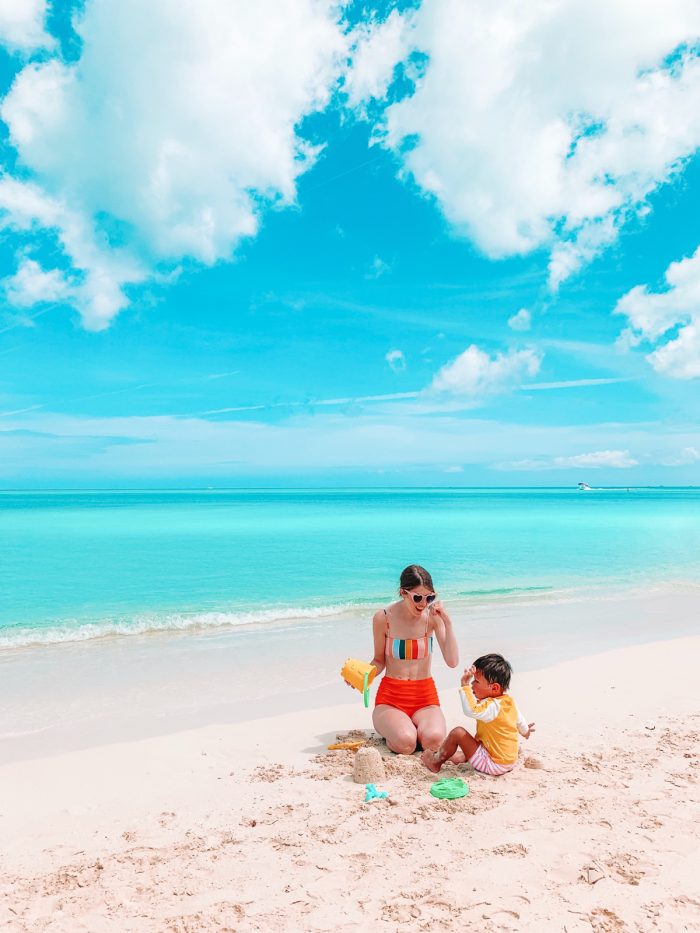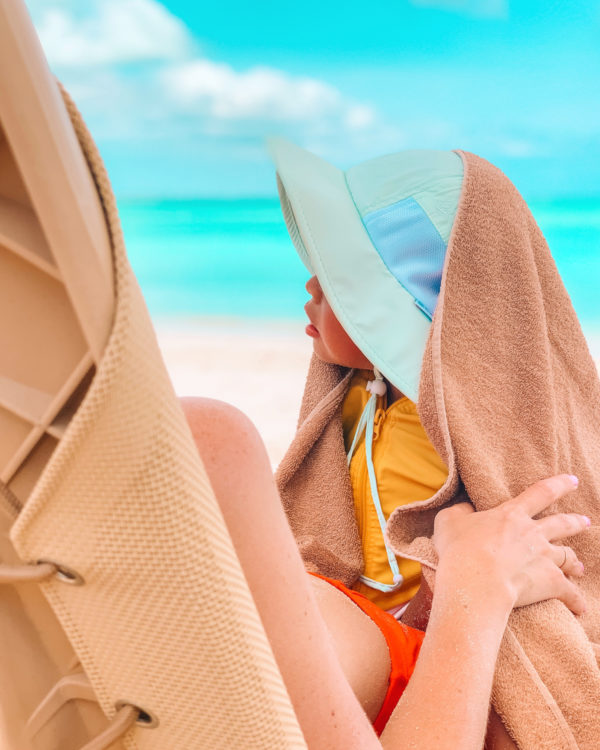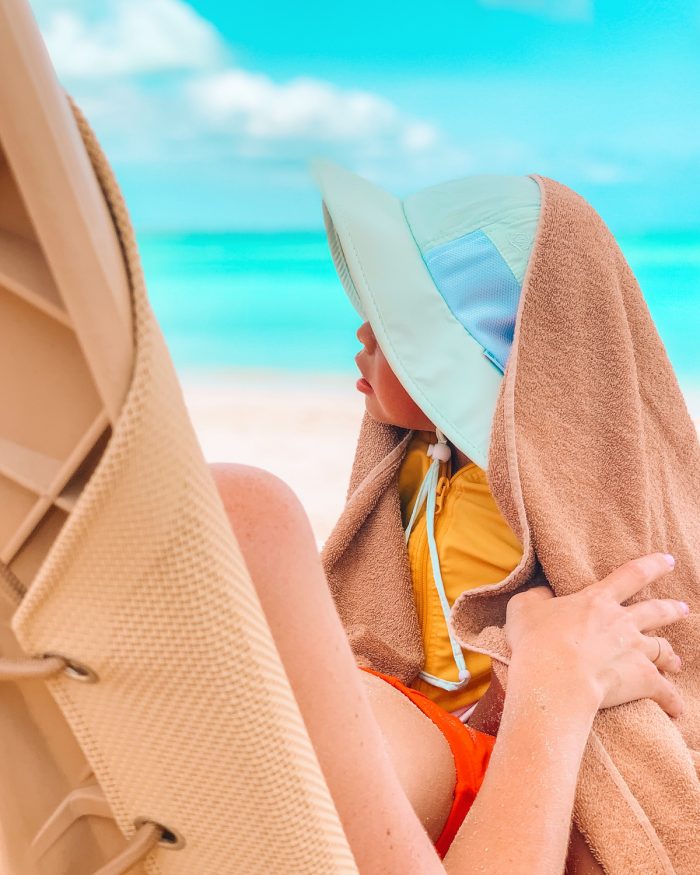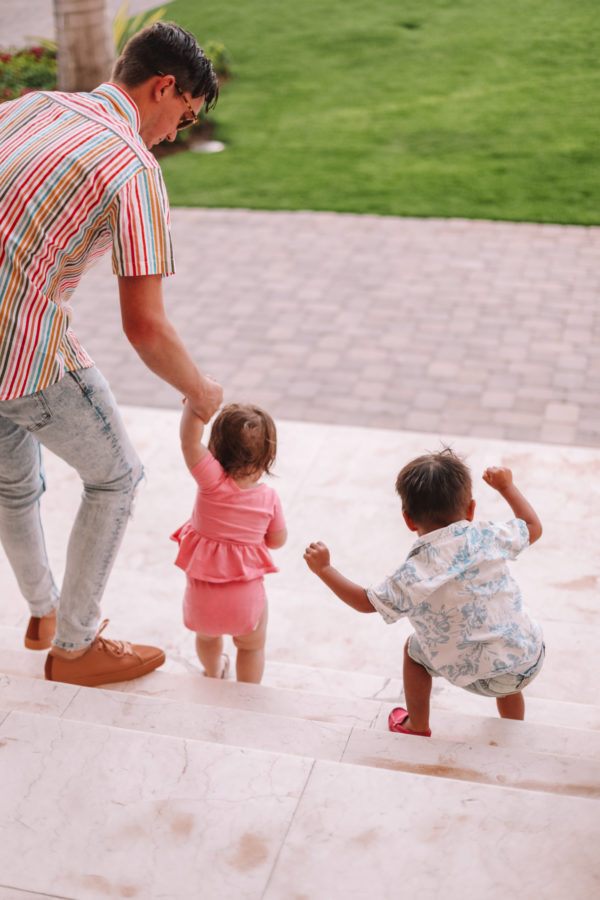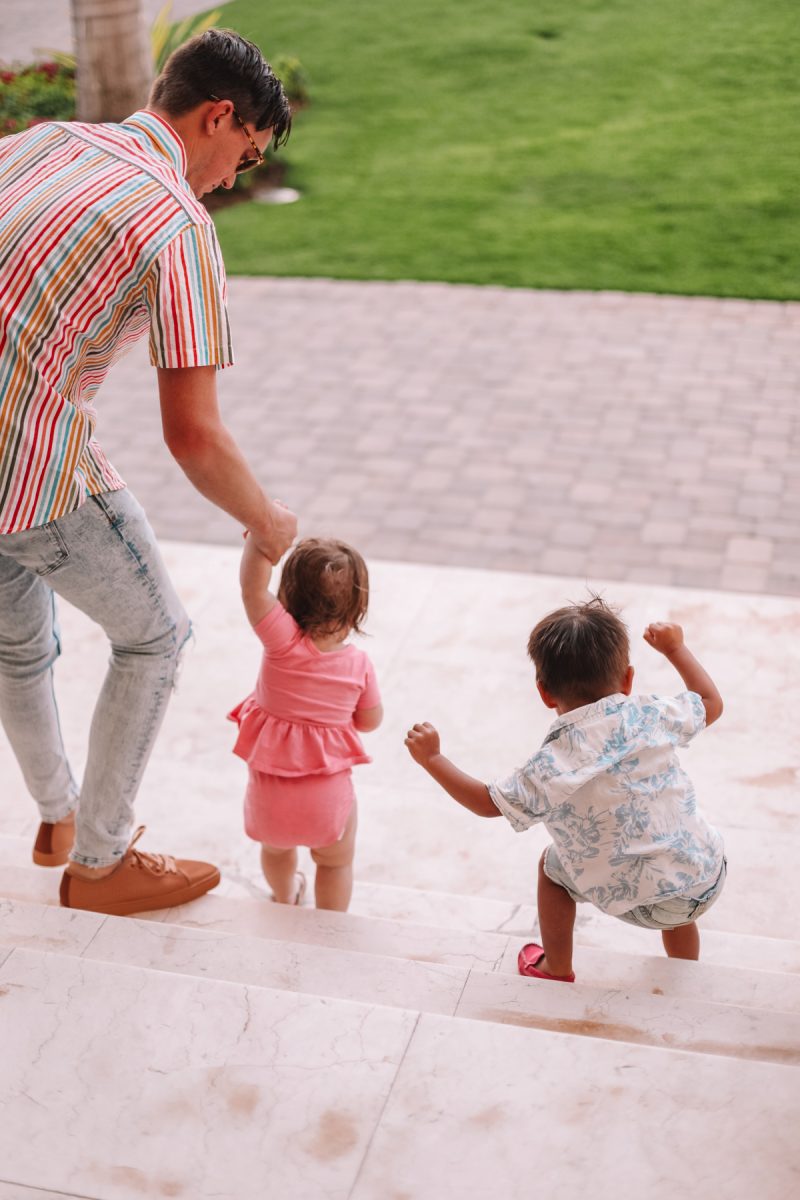 Childcare + Kids Camp
There is included childcare available for babies and kids of ALL ages every day!! For the littlest ones (under 3), you can take them to the childcare center where there are licensed nannies and caretakers there to care from them. There's also a toddler program for kids age 3-5 and a kids camp for older kids too. They have activities planned out all throughout the day for each age group and on a totally random but *very* important note, the pool at the childcare center has itty bitty pool lounge chairs that are the cutest things I've ever seen. I wish I had a picture!!!
If you're interested in after hours care or private care, there's also private childcare options available. Nannies can come to your room or any other location of your choosing at the resort to watch the kiddos. And lastly, they have a special needs program too.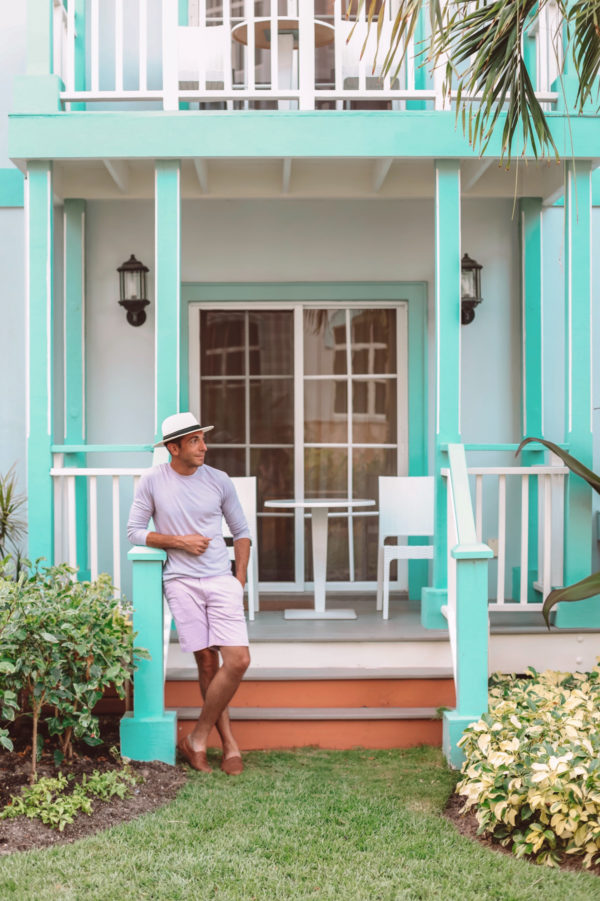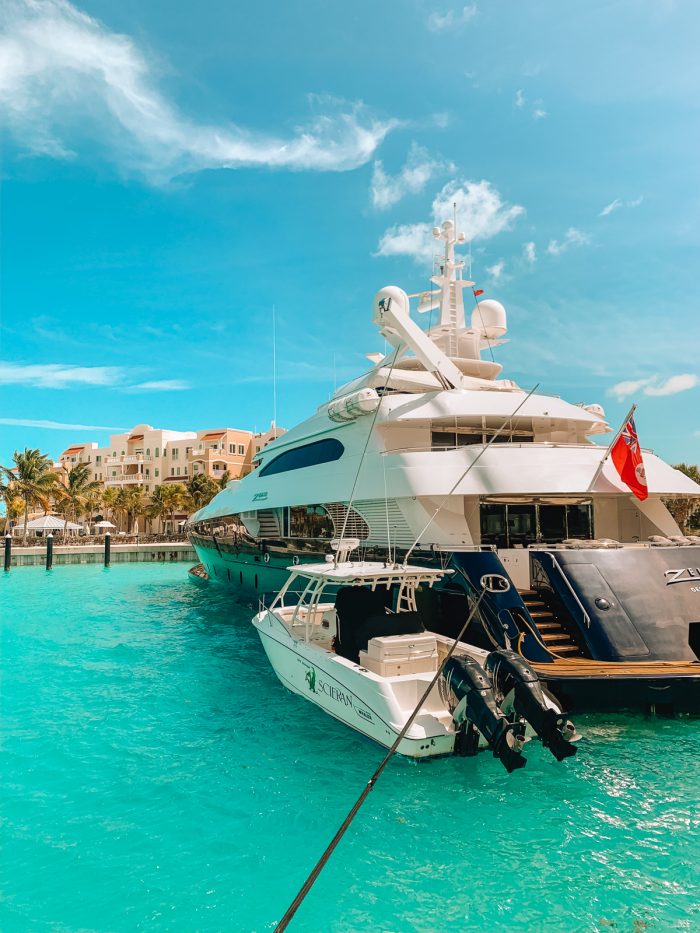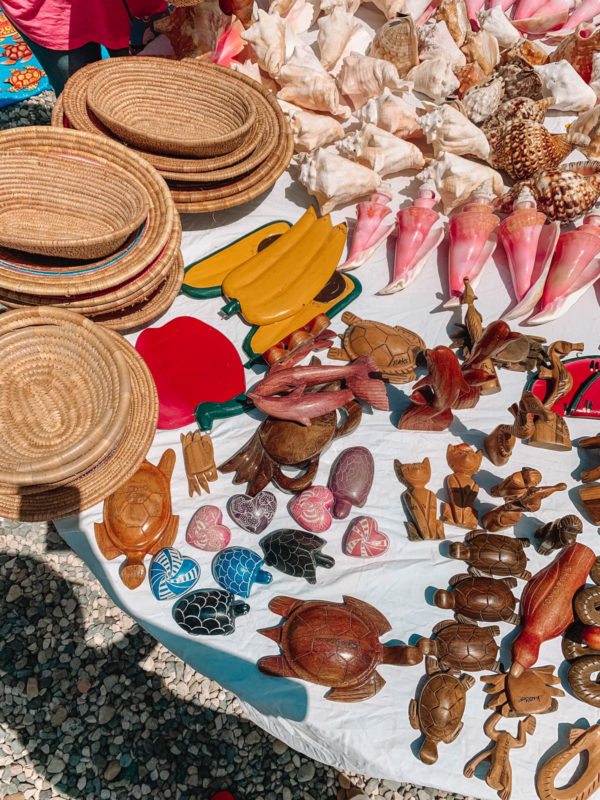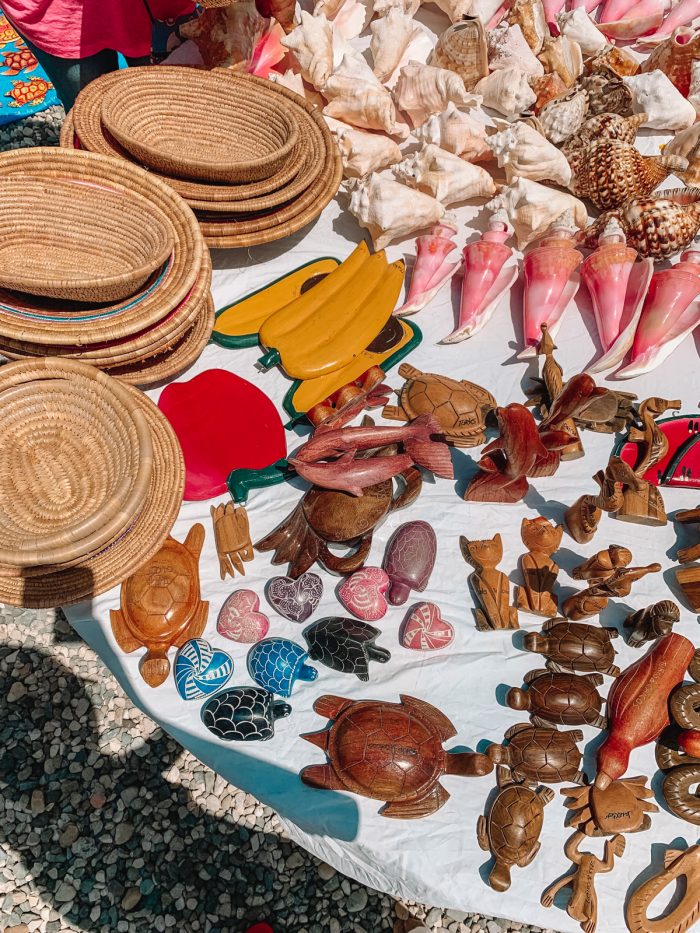 Activities for the Adults
We got to sneak away for a couple kid-free hours while we were on the trip. We hit the spa for massages and to use the additional amenities there like the plunge pools and sauna! (FYI The spa is an additional expense, outside of the inclusive pricing!) We also got to check out the artisan market they have a few times a week with items from local vendors on the island.
The guys did an off-roading tour to some really gorgeous spots (see below) which was through Island Routes who has a few tables set up on the property with different (additional) excursions you can take.
There are a couple adults-only restaurants as well that you should definitely take advantage of while the kids are enjoying the kids camp. We loved Sky, which I talk about more below.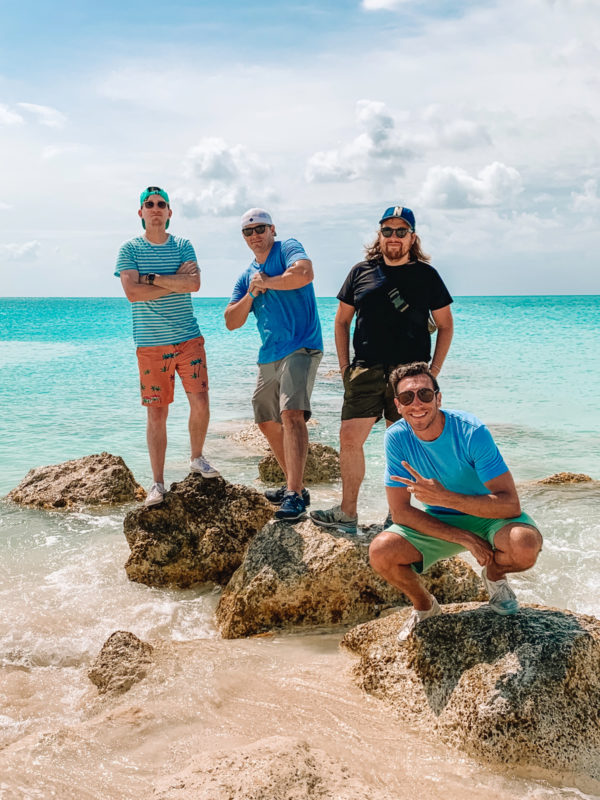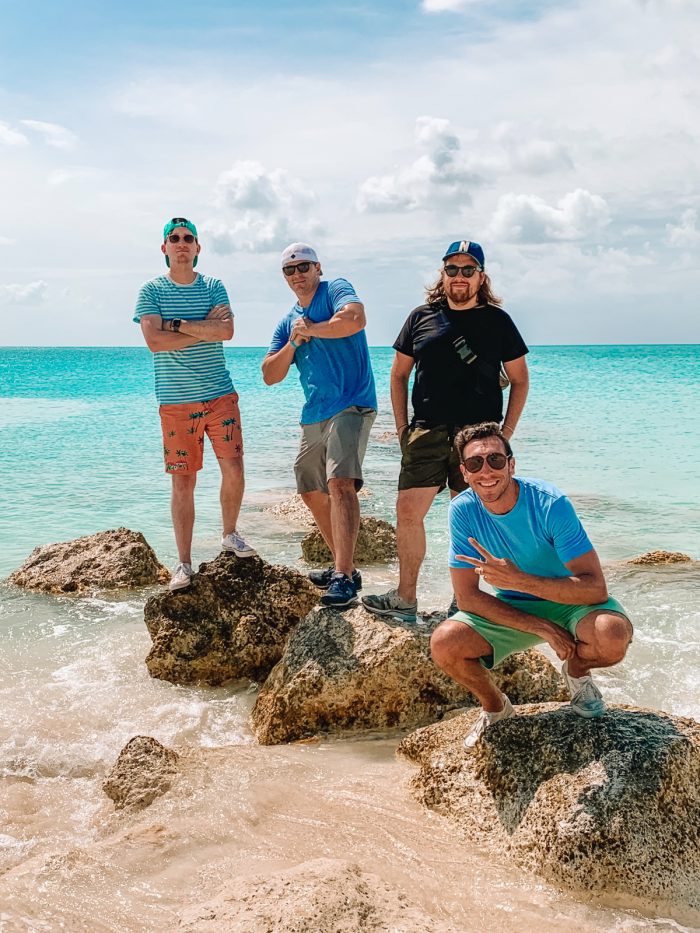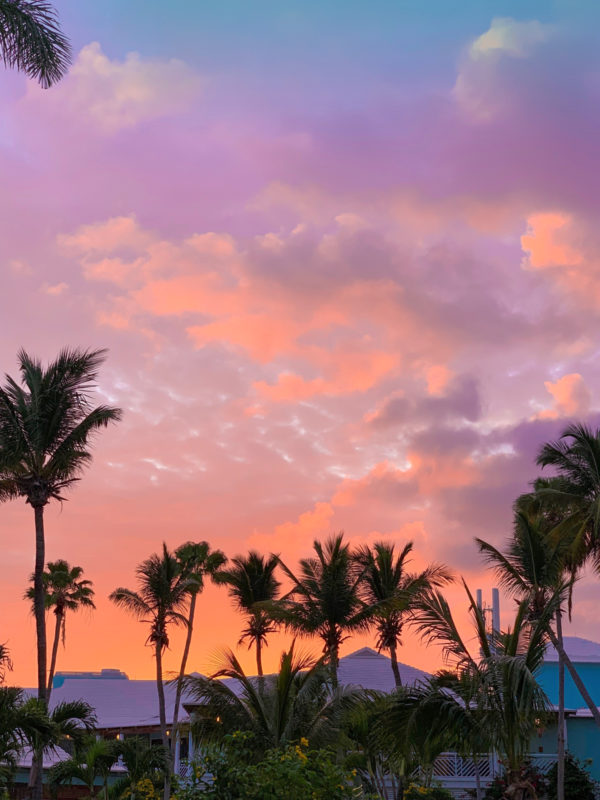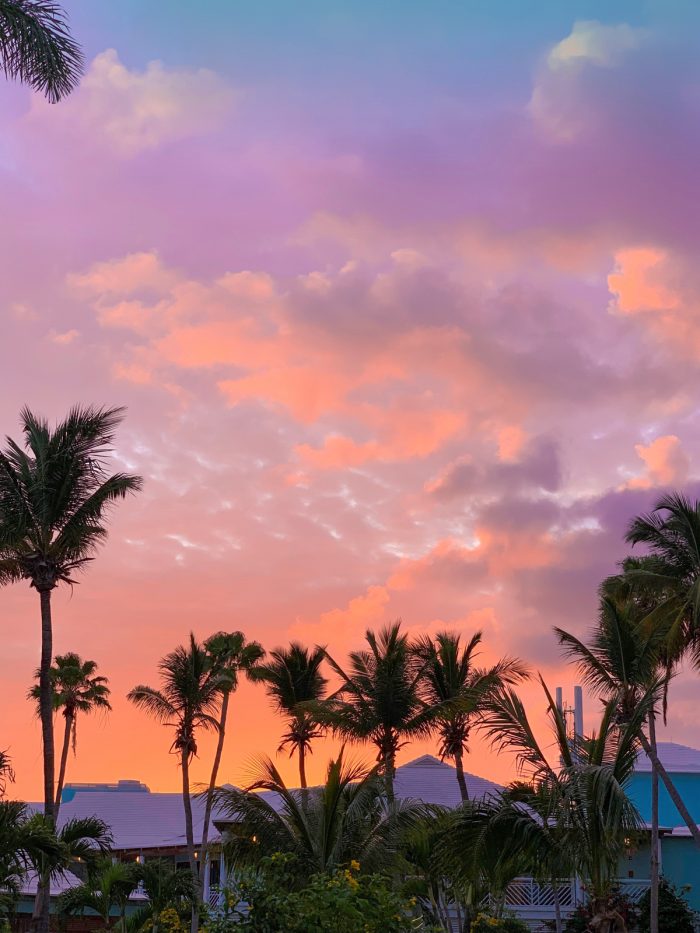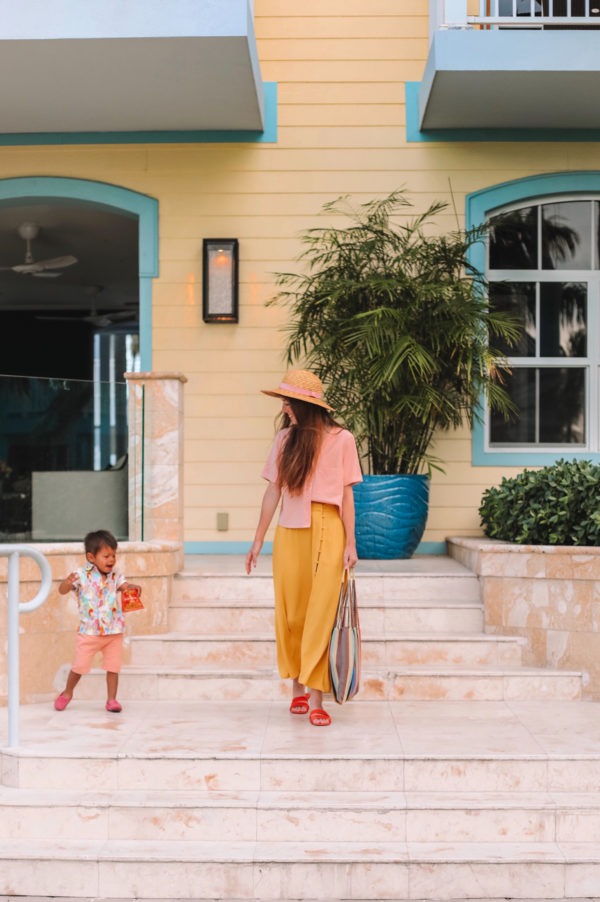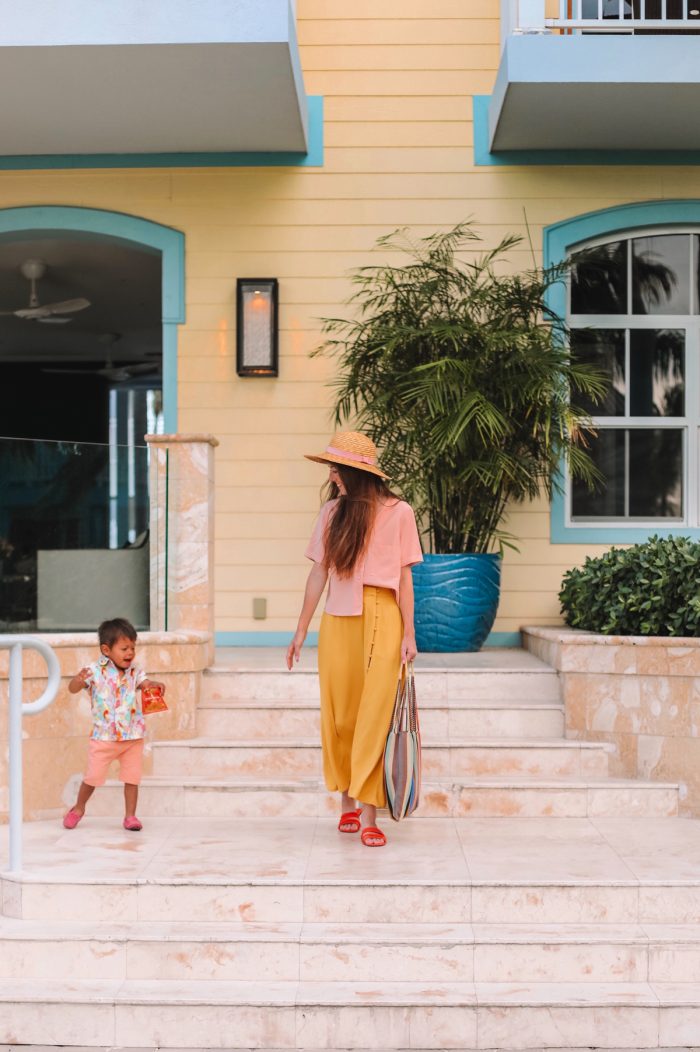 Food
There are 21 restaurants on the property offering all different cuisines/experiences! It was nice that there was always food close by no matter where you were on the property, and that you didn't have to dine in the same one or two restaurants every night. Almost all the restaurants are set up for families and have kids menus, save a few "adults only" dinner options. A few highlights that we got to try:
Barefoot by the Sea: You eat on the sand, just one path away from the beach. This was great for entertaining the toddlers who could get down and dig in the sand after they finished their meals!
Dino's: Pizza place which is always easy with kiddos, but they also have paninis and salads at lunch which makes for a great quick lunch option!
The Mac Daddy of Cheese Food Truck: Yep, there's a mac & cheese truck on the property, right by the waterpark. SO GOOD.
Neptune: I loved the mediterranean meals we had at this restaurant, especially the lunch!
Sky Restaurant: Adults only at night but SUCH a pretty view of the sunset, so if you put the kids in the kids camp you can enjoy a really great meal alone!
Kimono's: I love Hibachi and evidently, so does Arlo! This is a really fun and entertaining meal, but it's one of the few restaurants that requires a reservation so be sure to do that when you arrive on the island! Arlo loves loud environments, but if your little one doesn't you may want to skip this one!
Bayside: This was the buffet restaurant in the Key West village and we popped by here every night on our way back to the room for dessert and fresh fruit! They have to-go boxes you can fill up and take with you. =)
Curls 'n Swirls: The cutest (and yummiest) little ice cream van, right by the splash pad in the water park.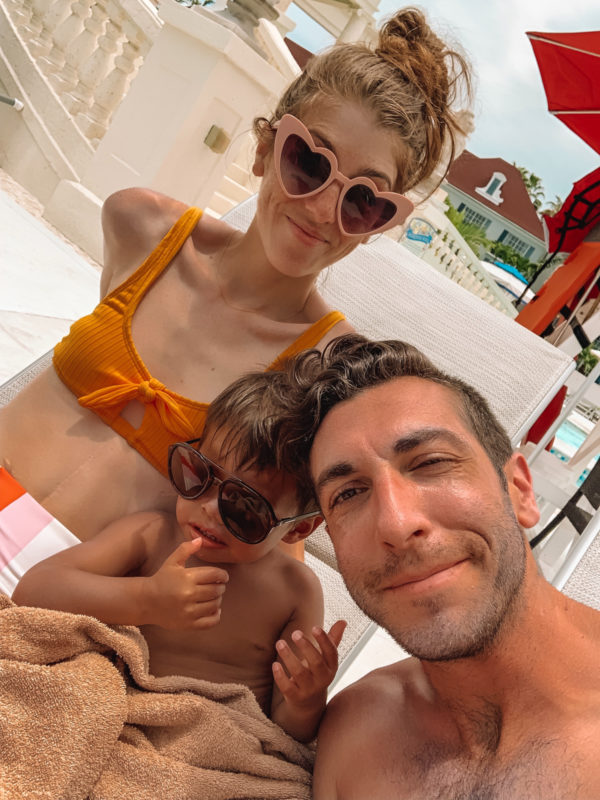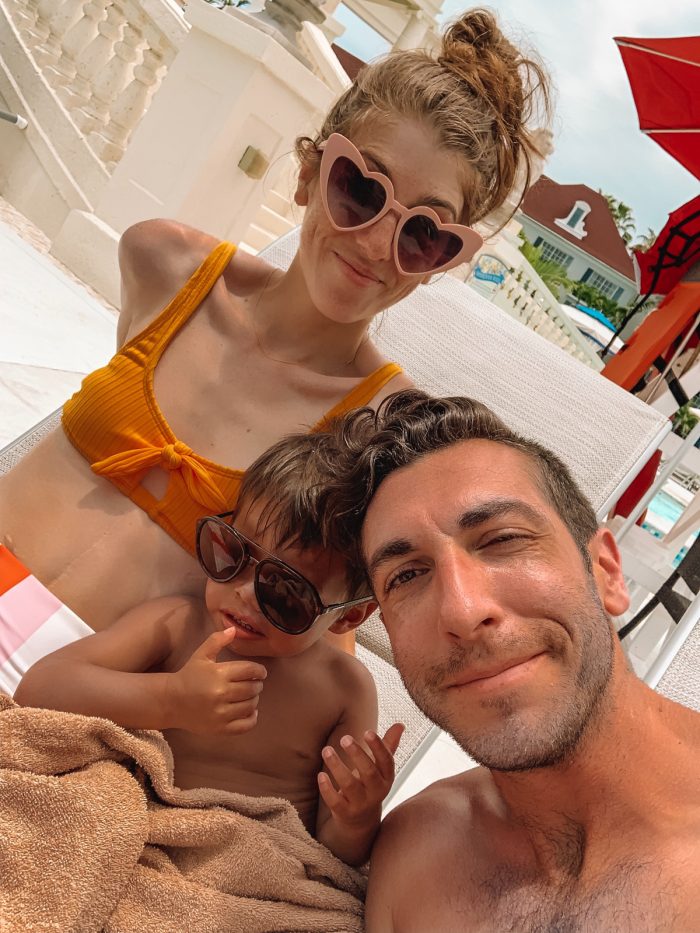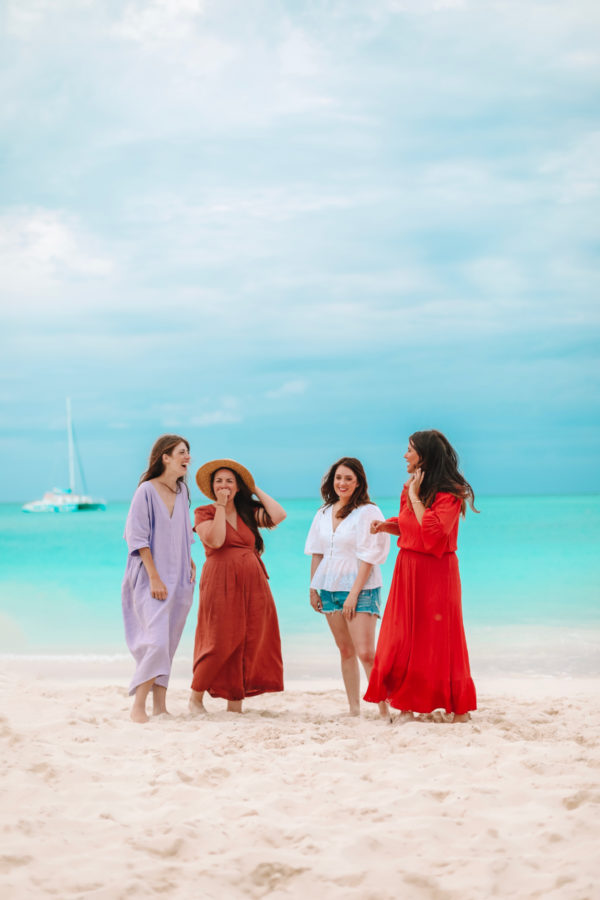 Photos by Jeff Mindell
You can find my outfit sources here!
And there you have it!! We just had such a blast together, especially the kids. In fact looking back, I realized we don't even have that many pics of the kids because they were just constantly running in all directions living their best lives. Ha! So lucky to have these friends and get to watch our kids grow up together.
Feel free to leave other questions in the comments if I left something out! And a HUGE thank you to Beaches Turks & Caicos for hosting this crew and allowing us to spend so much time together, in the most beautiful spot!
p.s. Ash, Brit + Lex are all sharing their faves are recs over the next few days too, check 'em out!!