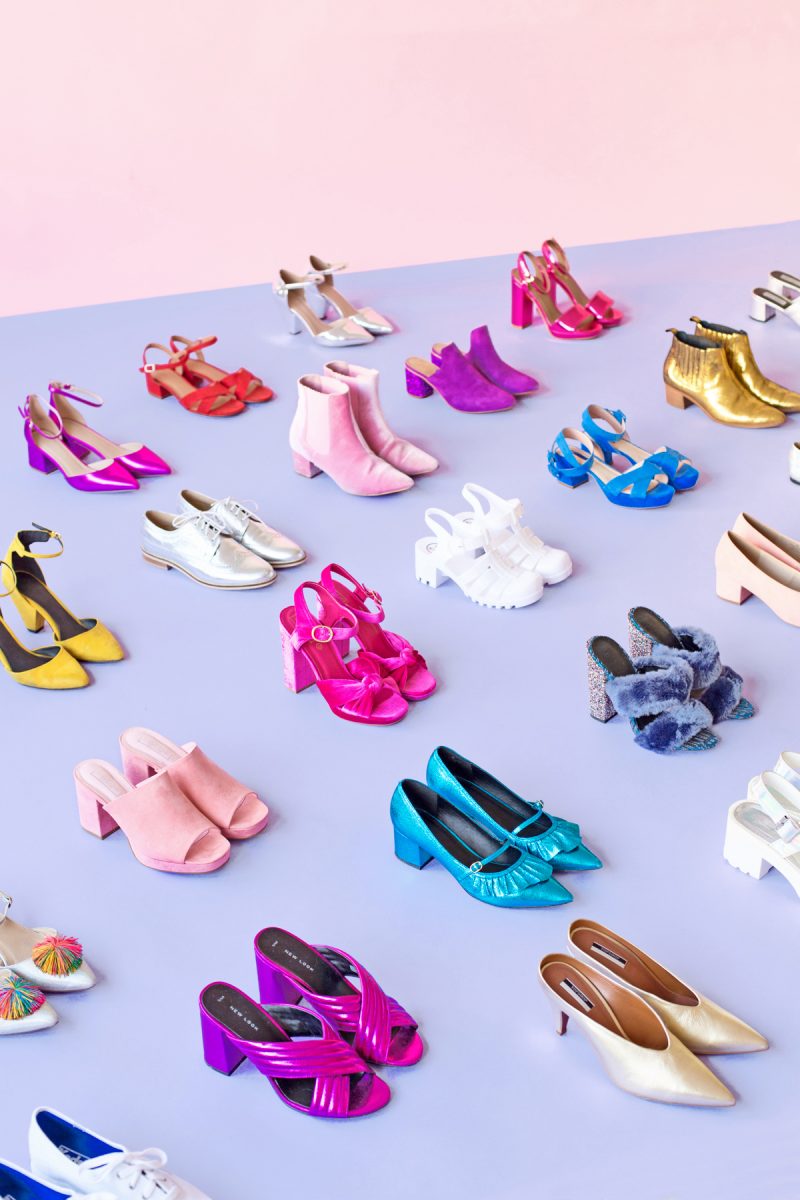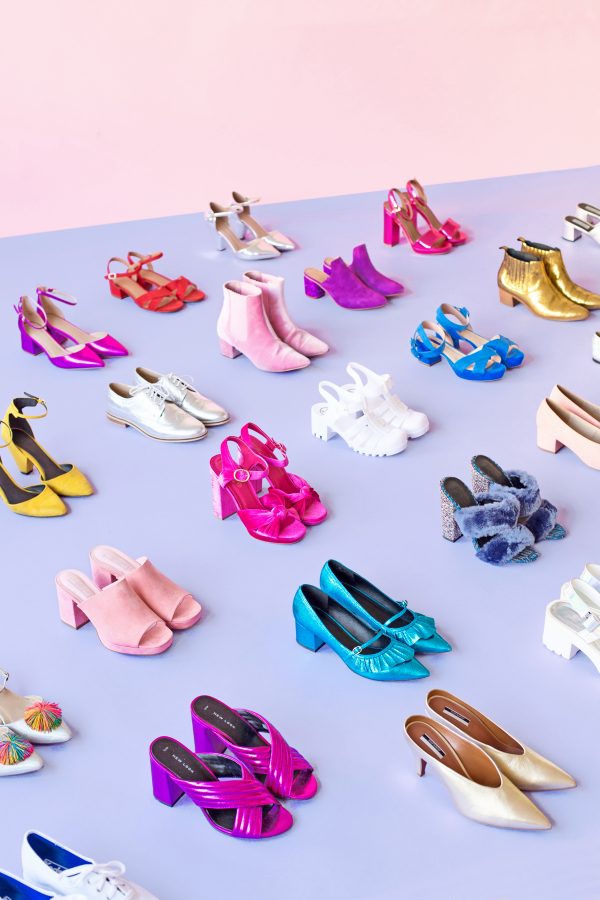 Almost every day, I get questions about my shoes! In fact, that's why we started our weekly #TuesdayShoesday series. I just love 'em. Always have. Accessories are the perfect way to add color to your outfit. They're kind of like the gateway drug to a colorful wardrobe. Ha!
Today I wanted to share a peek into my ever-growing shoe closet and talk about the ten types of shoes that are essentials for me. As you'll notice, I don't really own any neutral shoes and that is in fact on purpose! I don't ever find myself thinking "this outfit could use a neutral shoe" because shoes can so easily bring in another color to your outfit, complimenting it or contrasting it. The closest I get to neutral is metallic and the occasional white pair.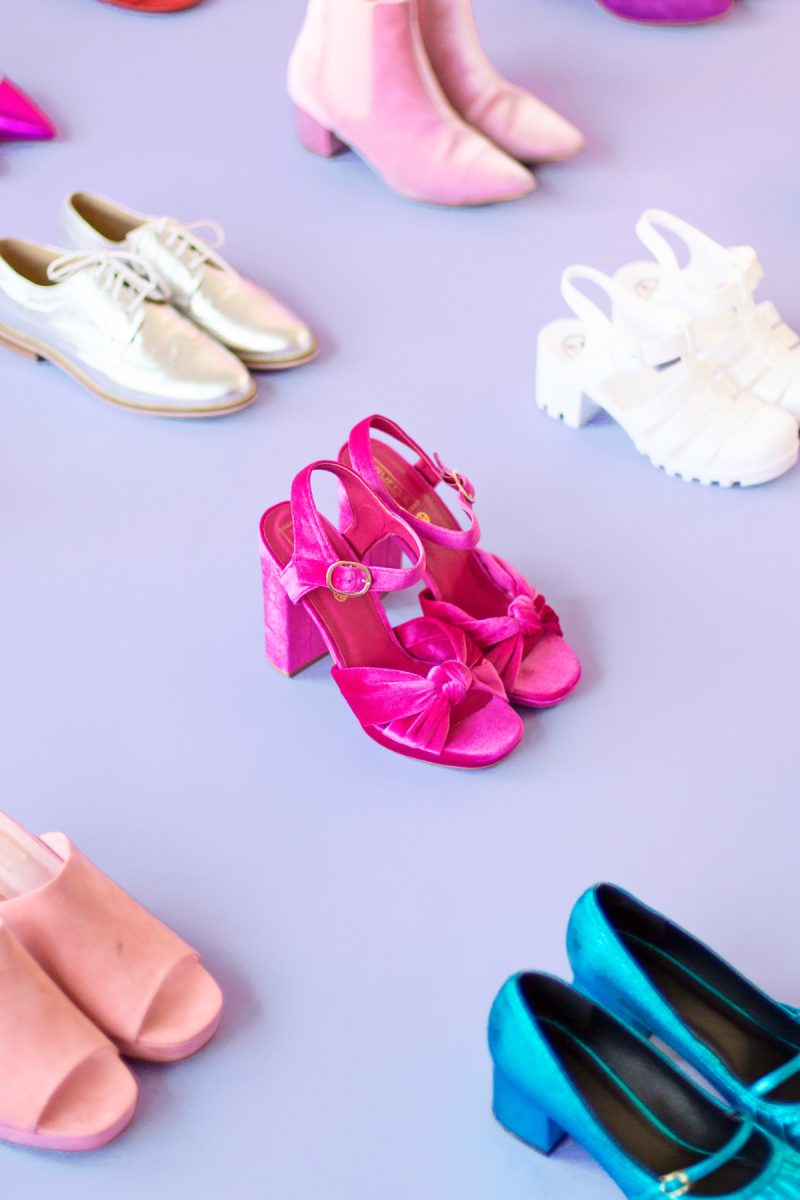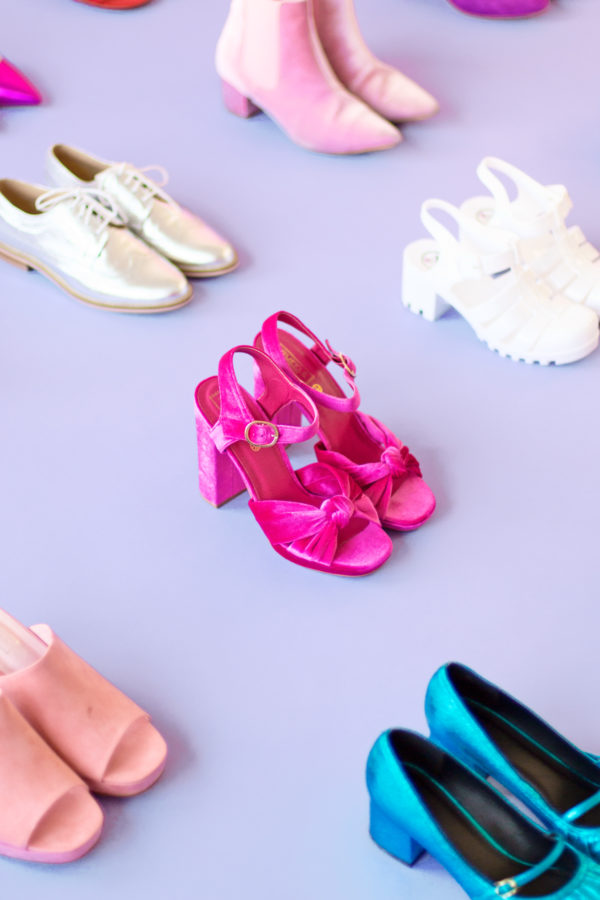 No. 1 Ankle Strap + A Low Heel
Probably my most-worn style of shoe. I feel 1,000 times more confident when I wear a heel, but wearing high heels every day is not practical for me. This is my perfect compromise. The low heel gives just enough height that I feel like all my clothes look better, but it's still super comfortable.

No. 2 Pointed Toe Flat
If I wear a flat, it's almost always pointed toe. I feel like a pointed toe instantly makes an outfit look more put together, which is why I gravitate towards it. I wear these mostly with skinny or boyfriend jeans and pretty much exclusively on the weekends.

No. 3 Closed Toe + A Mid-Height Heel
If I ever wear a full-length, wide-leg pant, I need a bit of a higher heel to help balance me out. Otherwise, I don't find the cut very flattering. That's where this mid-height comes in. As you've probably learned, I'm a HUGE fan of the ASOS Speaker Heel. It is my ideal mid-height and SO DARN COMFORTABLE.

No. 4 High Heel Sandal
Honestly, I only ever wear super high heels for photos or events where I know I'll be sitting. But, it's a shoe I always have in my closet nonetheless. Since I don't wear them often, I like to have fun with them and go with a crazy metallic or velvet or something!

No. 5 Classic Mule
Mules! Perhaps one of the most versatile shoes. You can wear 'em with jeans, trousers, long skirts, short skirts, dresses… d. All of the above. Sure, it's the "it shoe" of the moment but has longevity so it's worth the investment.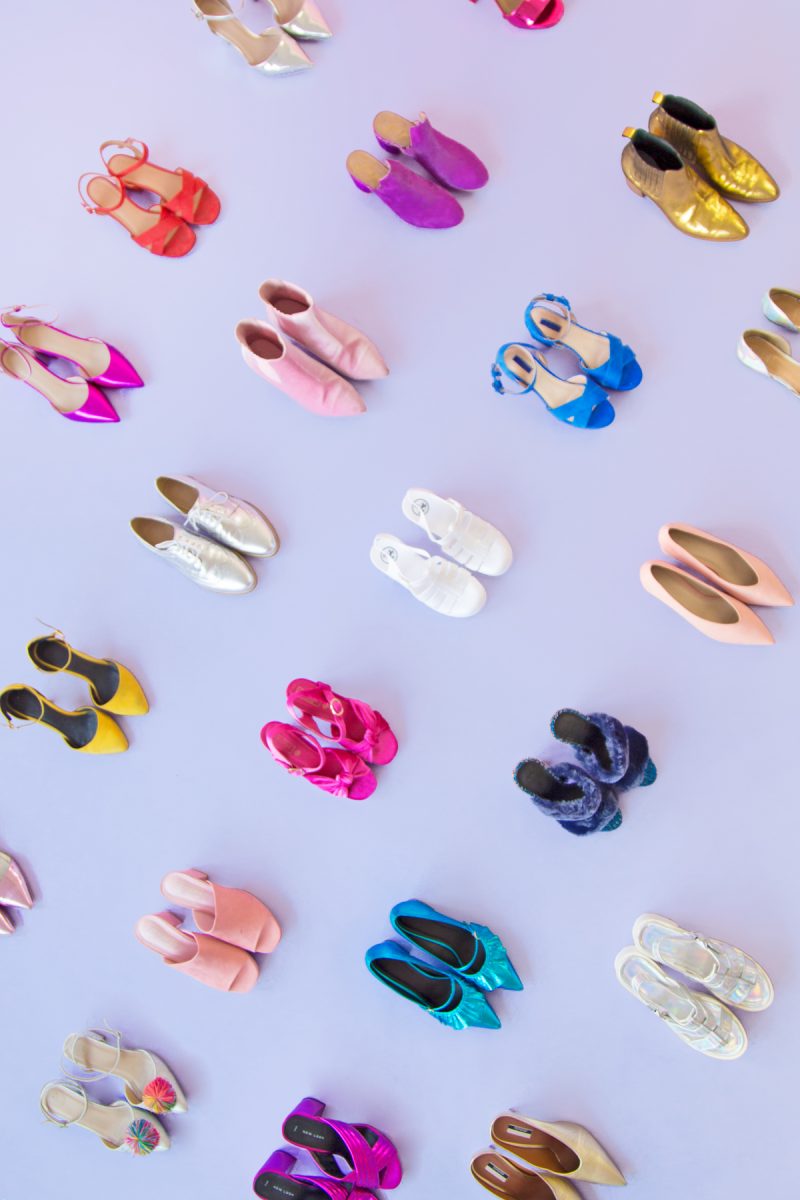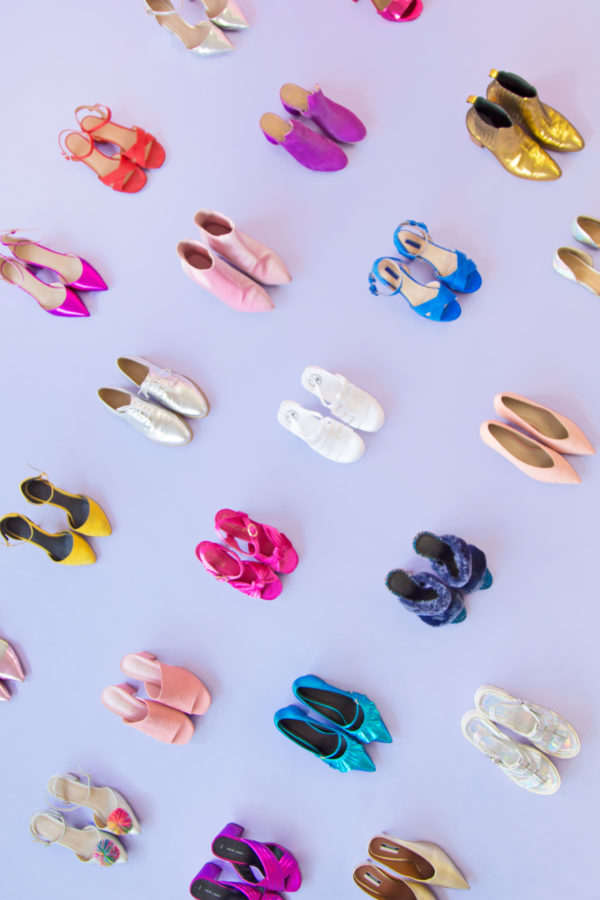 No. 6 Metallic Oxford or Loafer
I've cycled through a few pairs of silver loafer/oxford/slip-on type shoes by now. I don't wear them super often, but I break 'em out if I want to change up my look when I'm wearing jeans or a skirt.

No. 7 Colorful Pump
Most people will say to always have a nude pump, I say to have a colorful one. It's a classic look, great for professional settings, but I don't see any reason why it should be kept to nude or black. It's the perfect addition to bring in a pop of color.

No. 8 Statement Ankle Boot
All about that ankle boot! I like to wear these with cuffed jeans and pretty much live in them during the "colder" months in LA. All of mine are either a bold color (but one that I wear often, like pink) or a fun "neutral" pattern (like a leopard or other spotted print).

No. 9 Embellished Shoe
I LOVE an embellished shoe because it's kind of like putting on a plain outfit and then adding a huge sparkly statement necklace. It makes a really simple outfit feel a touch fancier. I've had ones with pom poms, koosh balls, rhinestones, the works. This is one that I change out often because, like a statement necklace, it's very memorable and hard to repeat on the daily.

No. 10 Slides
I'm not a (flat) sandal person. Not sure why. Just never have been! BUT I always have one pair of slides in my closet that I wear almost exclusively on vacation and, not gonna lie, when I have to run down to the pizza delivery guy and don't want to take off my socks (#priorities). You'll almost never see them in my Work It posts for that reason, but I wear 'em!

If you're looking to add color to your wardrobe, I highly recommend starting with a pair of shoes or a bag. A blush, rose-y or bubblegum pink is one of my favorites because it looks great with so many different colors and is just one step up from a neutral. If you're already ready to go more bold, try a bright blue.
What style shoes do you live in? I know my selection isn't typical, but these styles have me pretty well covered! Let me know your faves below!!