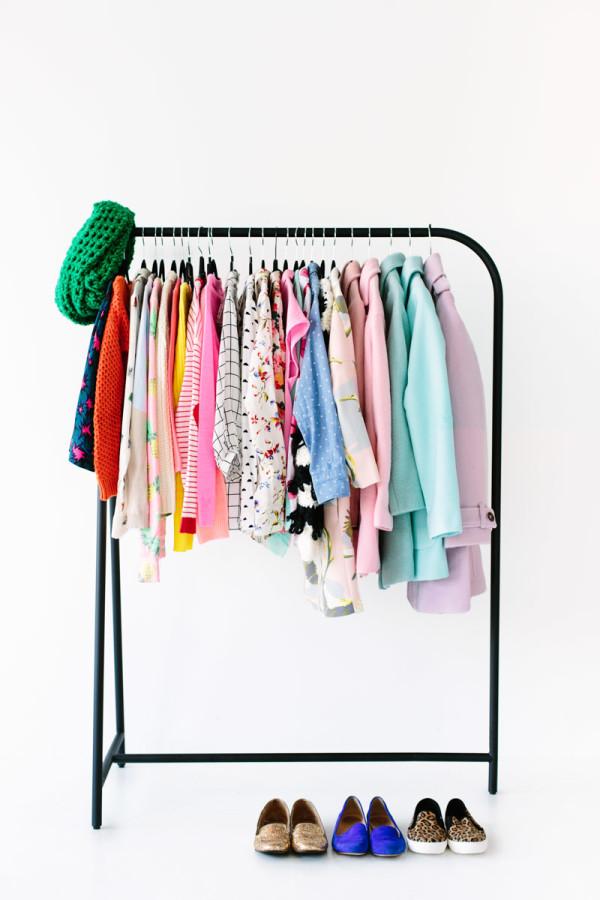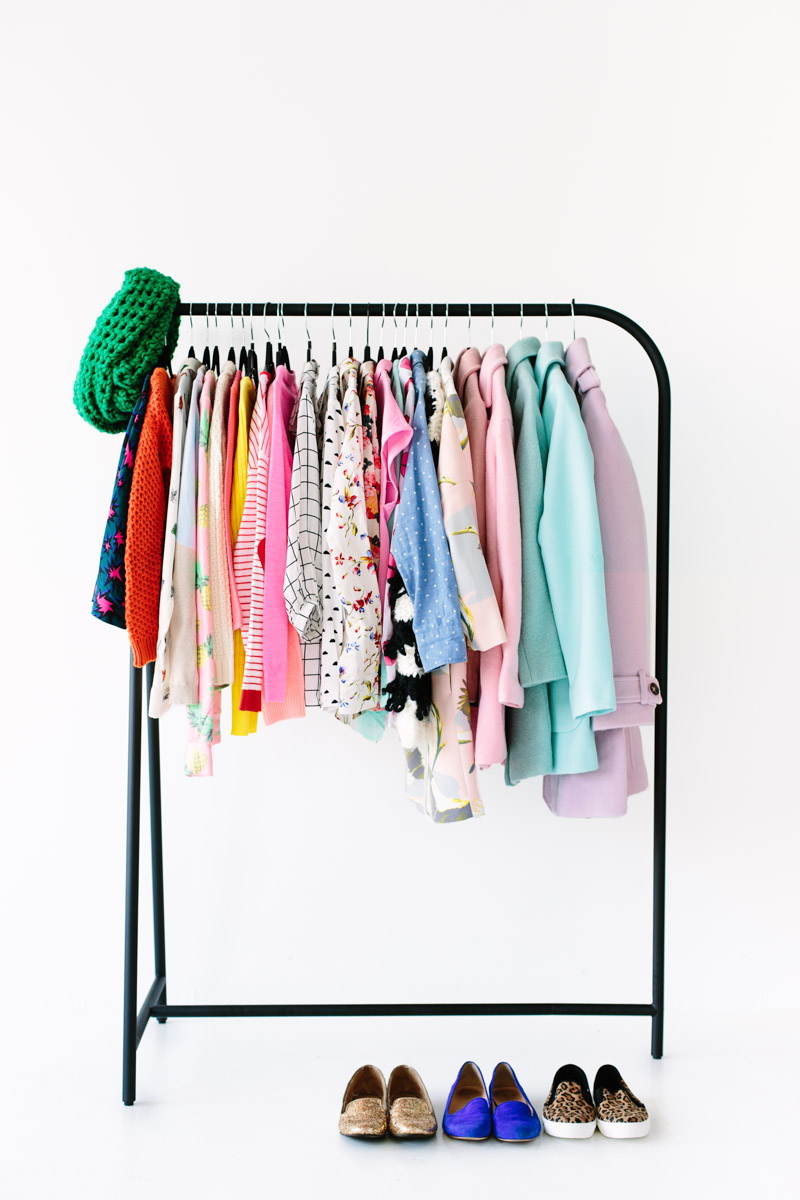 You ask, I listen! Fashion was one of the top topics you wanted to see more of, according to the reader survey, and I'm REALLY excited to make that happen! I have a confession though: I hate dressing myself in winter. I find it very hard to find winter clothes that fit my colorful, pattern-filled style. Everything always seems to be neutrals and dark colors and BLAH… doesn't work for me! I figured some of you who love a good dose of color might feel the same so I decided to bring in the experts! I teamed up with my pal Jen Pinkston, fashion blogger and wardrobe stylist, to help me find some pieces to brighten up my winter wardrobe. I am SO excited about what she found, and how the pieces paired easily with items I already have. So today, I have 4 fun outfits, plus a bonus dose of colorful coats, to get your cold weather clothes looking a little more bright!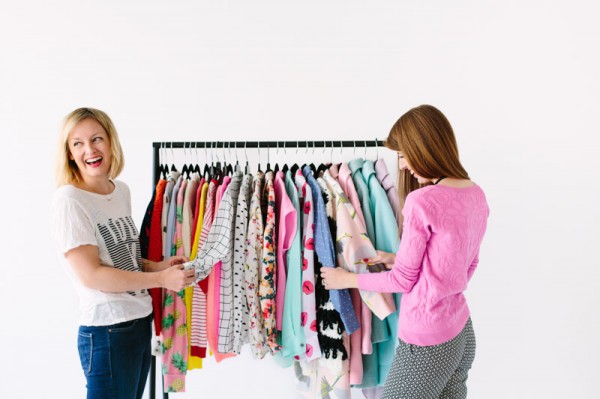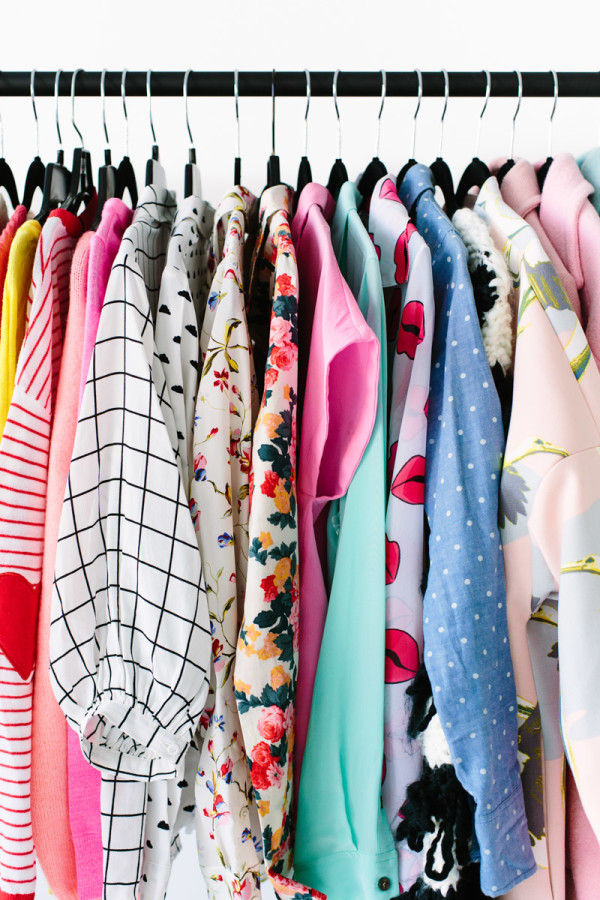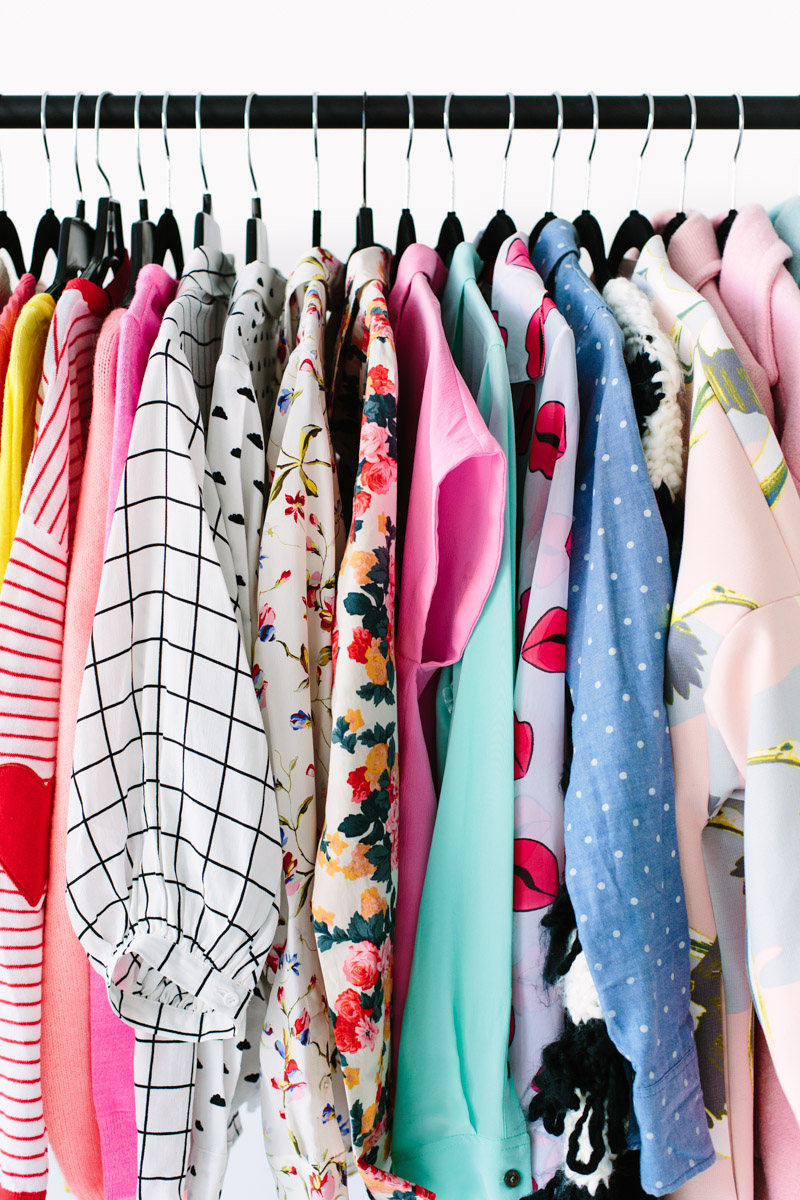 Heart Elbow Patches / Grid Shirt / Cloud Print Shirt / Lip Shirt
Click through to see the outfits Jen put together for me!

I almost never wear/buy orange, but I fell in love with this sweater and pattern on pattern combo!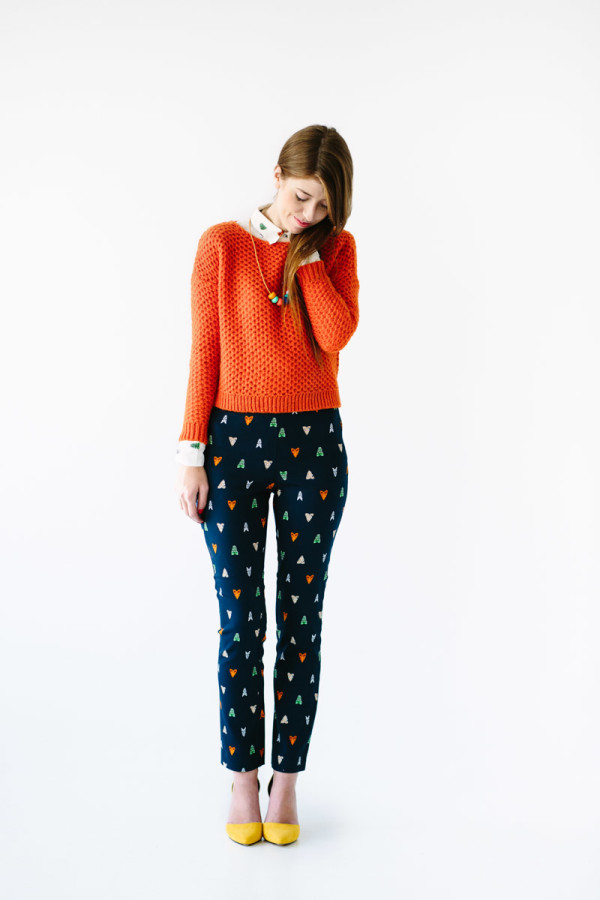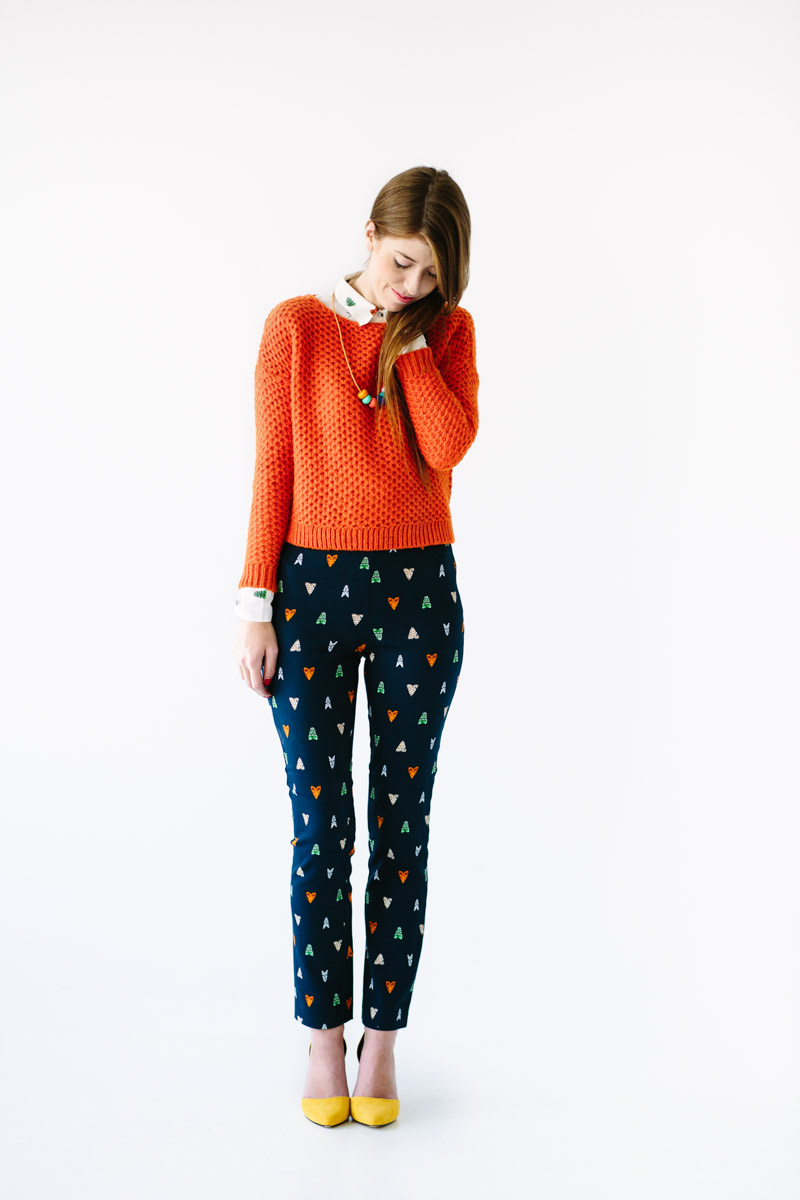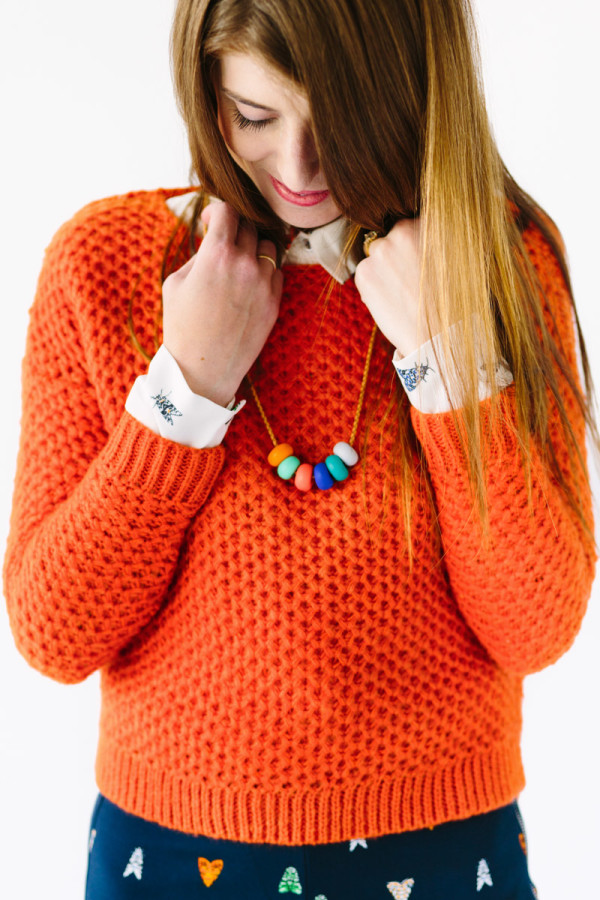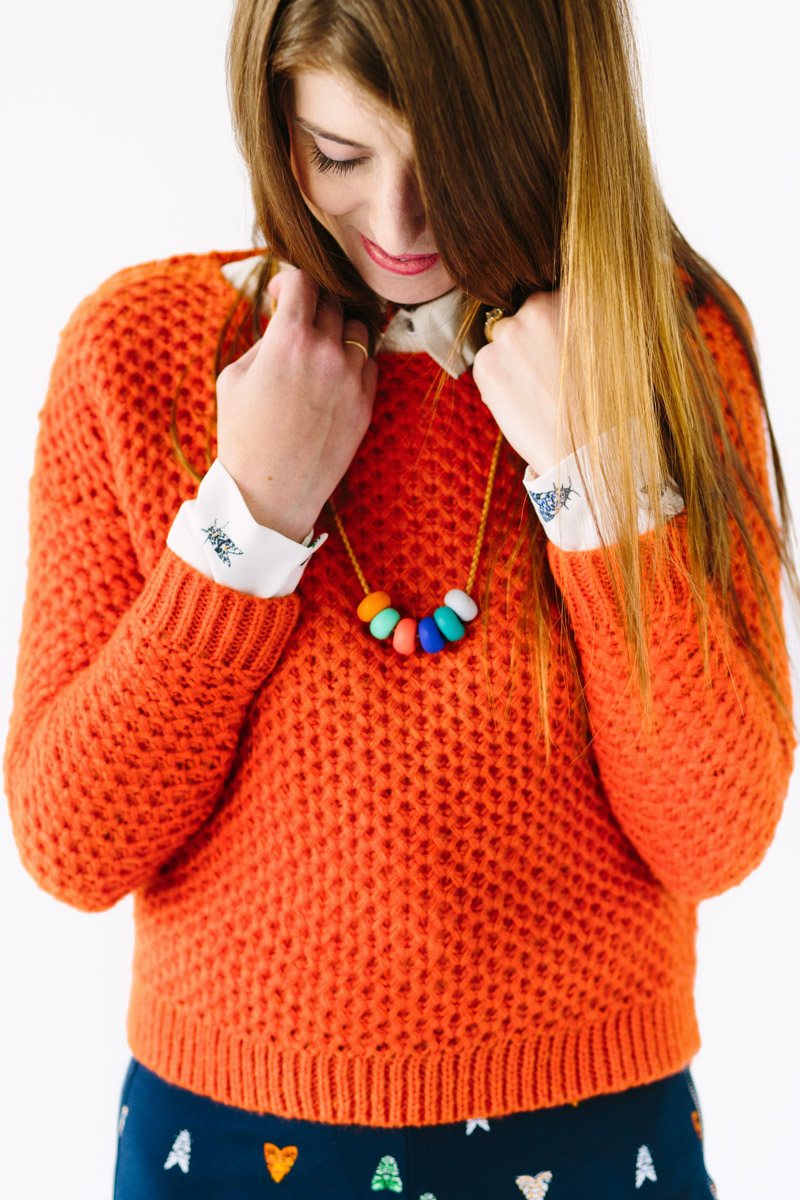 Sweater (From H&M, similar here and here) / Blouse / Pants / Necklace / Shoes
I told Jen I wasn't afraid of mixing prints, and we were clearly on the same page!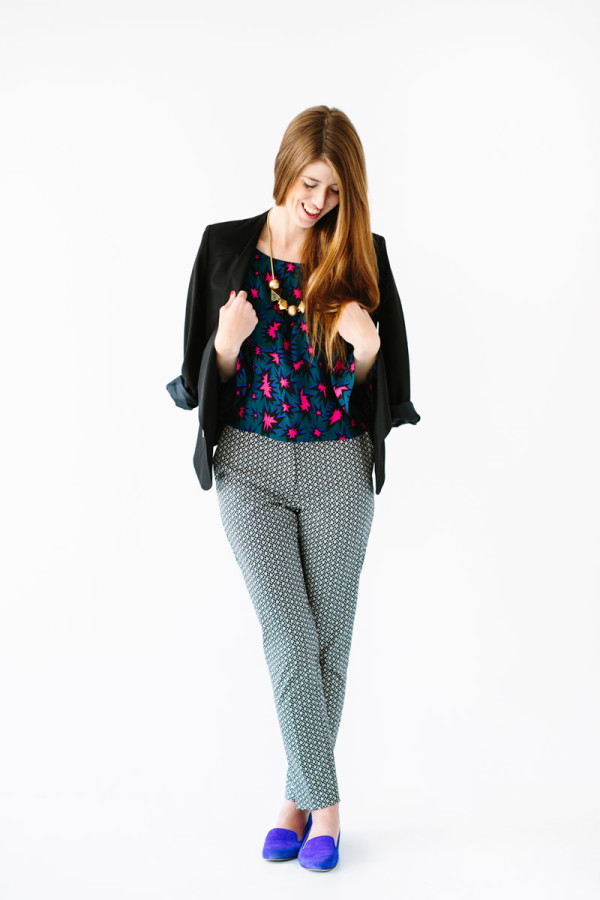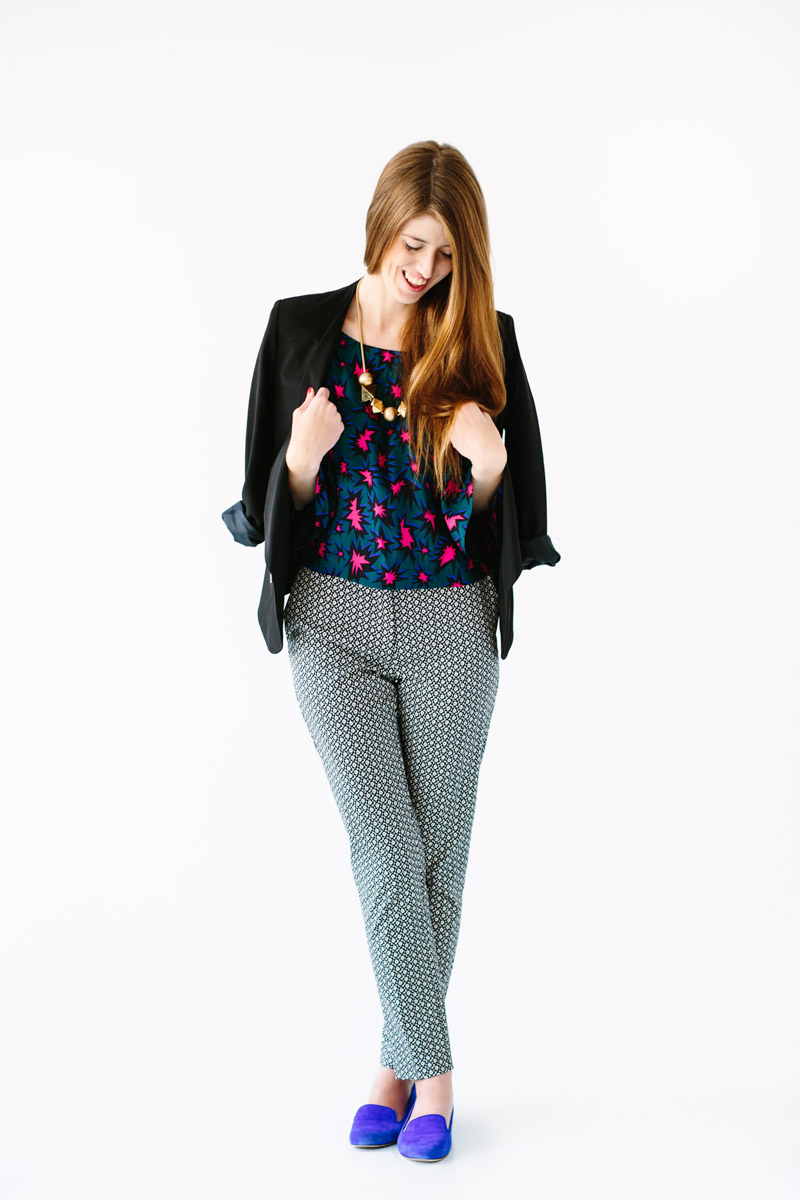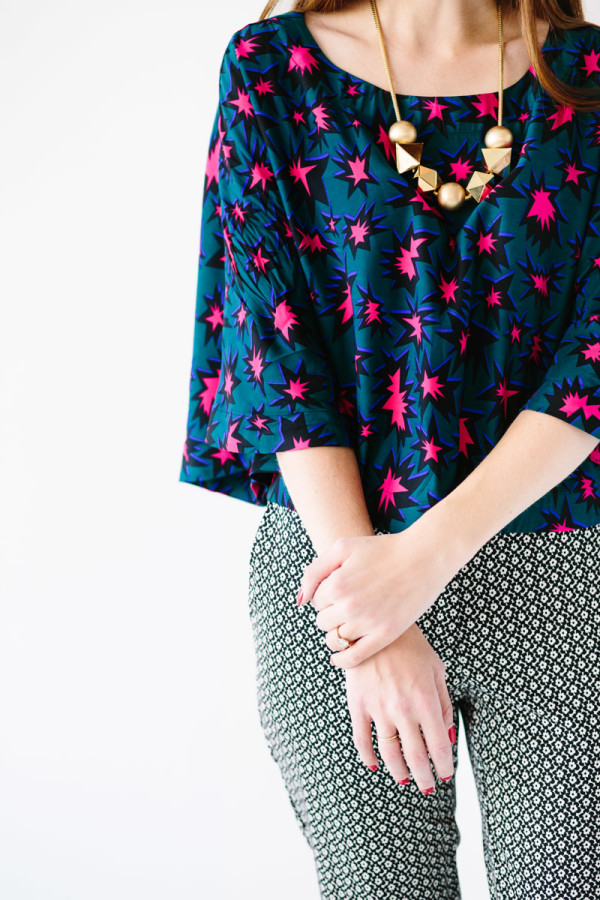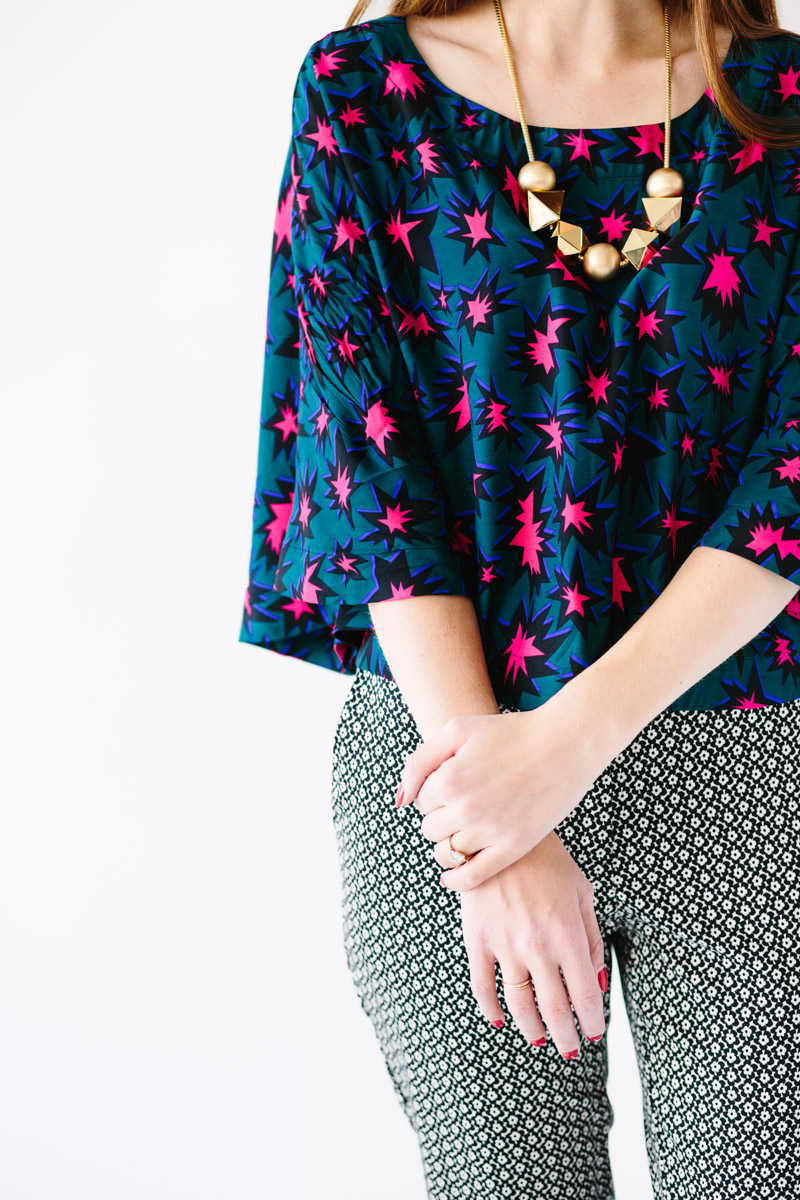 Shirt / Blazer (Similar here) / Pants / Necklace from Kate Spade Saturday / Loafers
This coat was the crowd favorite between all of us. It has an undetermined bird print on it and is AMAZING.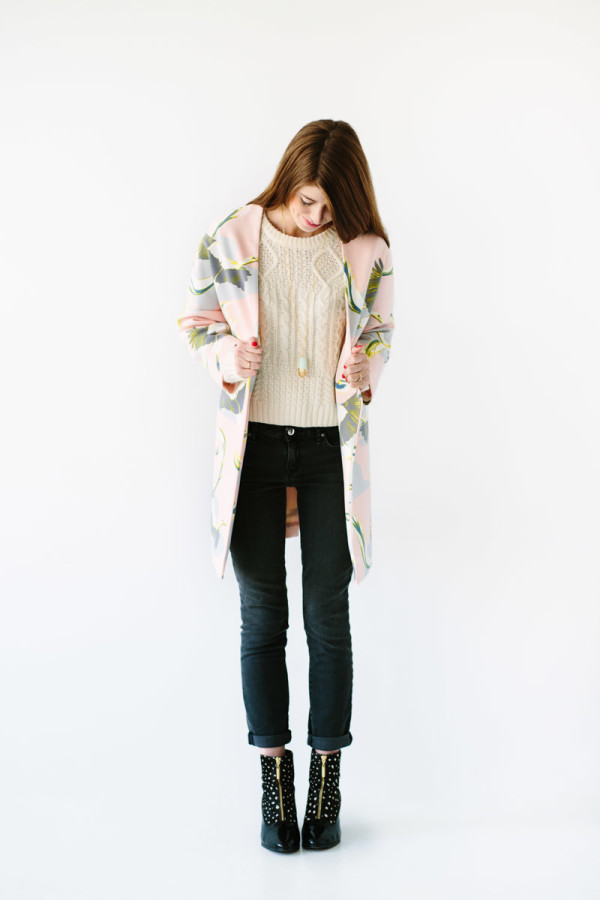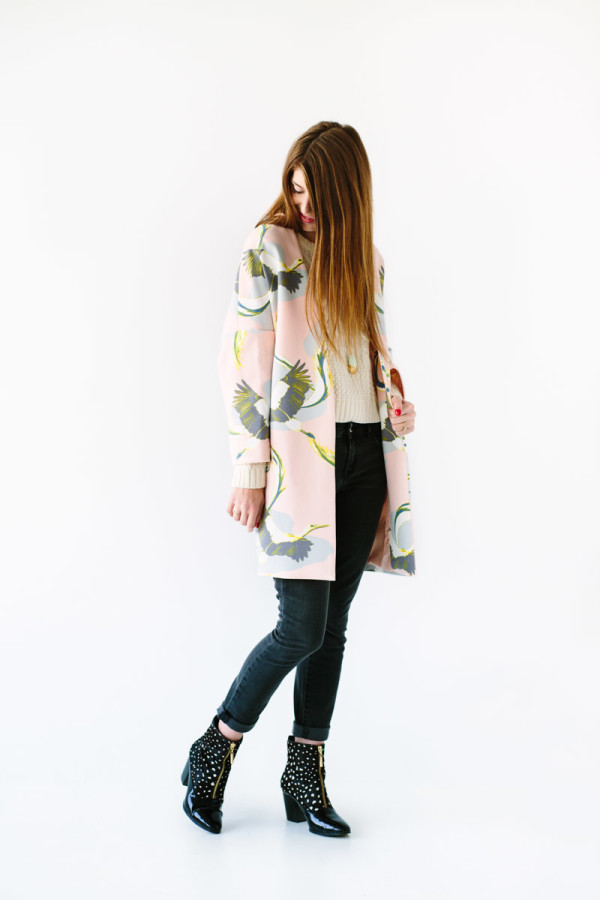 Sweater / Coat from H&M / Pants / Necklace / Boots
This beachy sweater is perfect for an LA "winter." Plus… SEQUINS!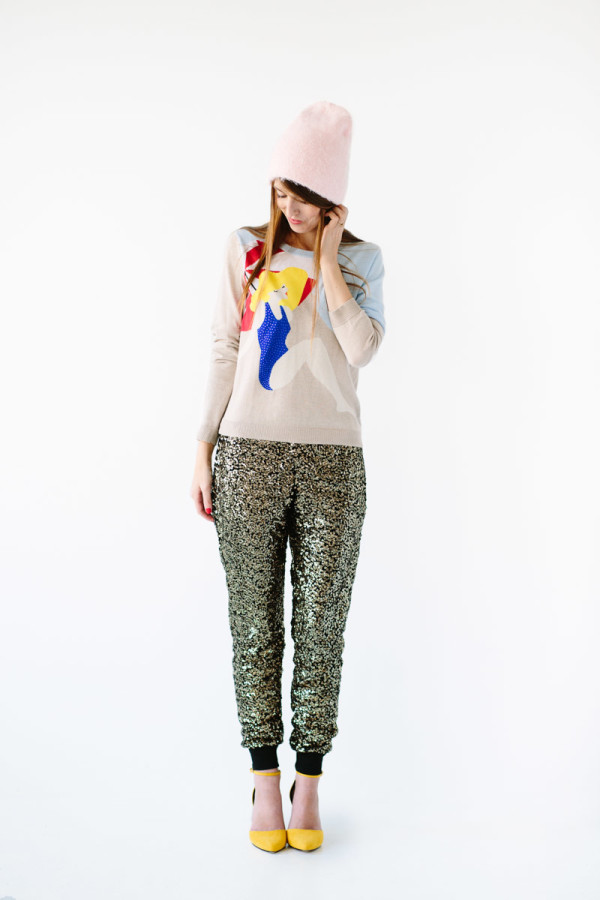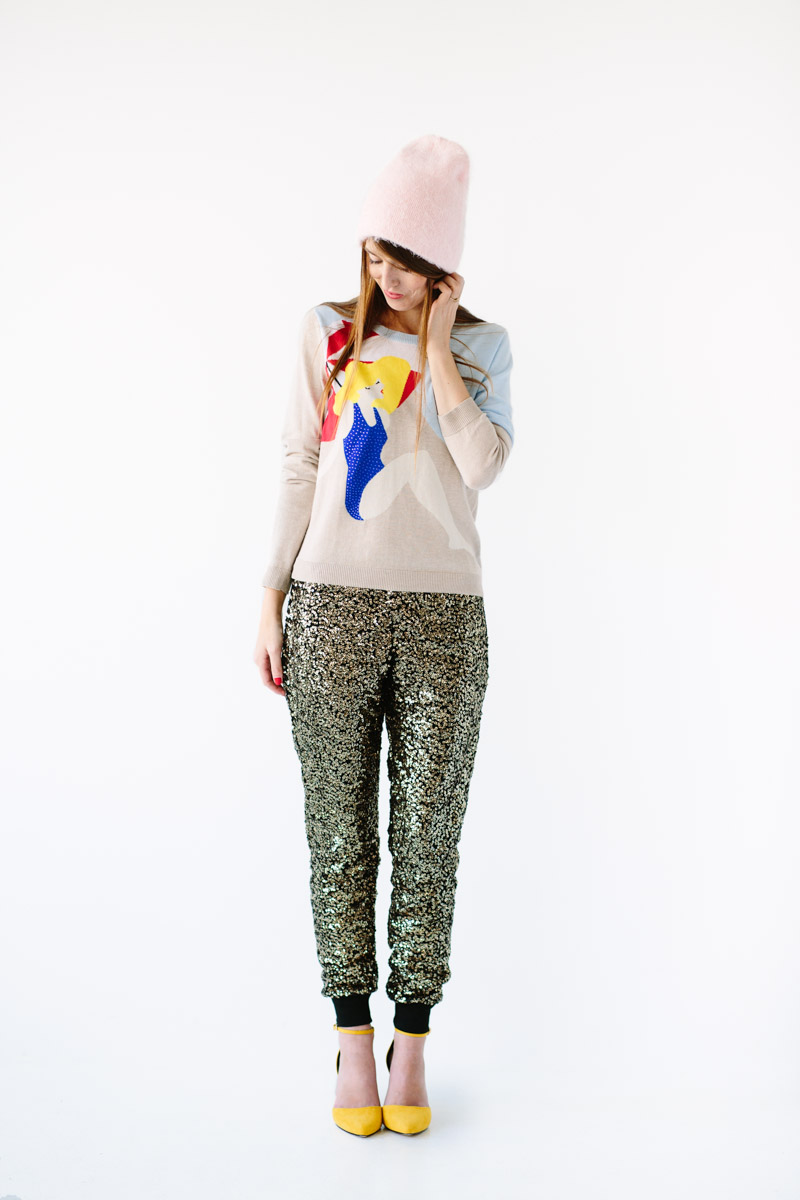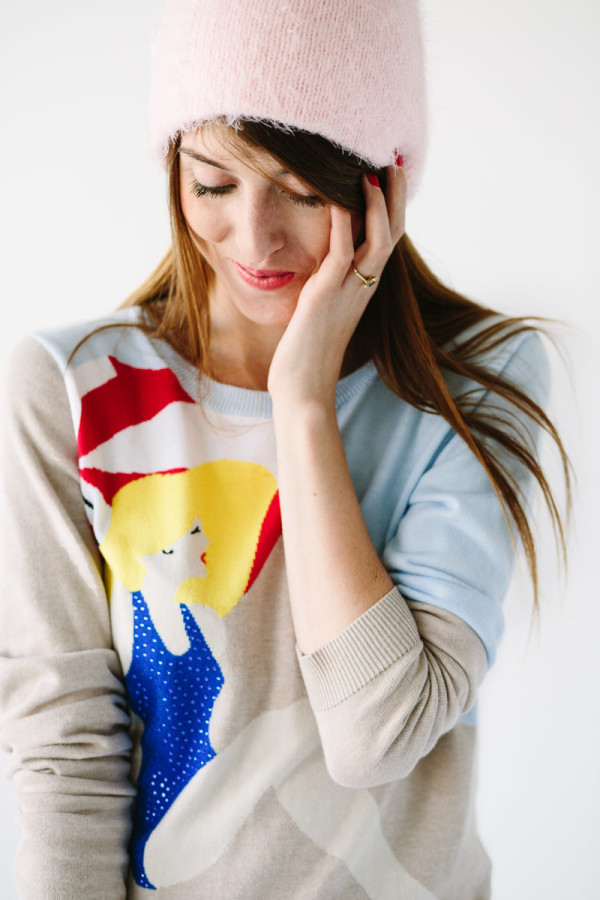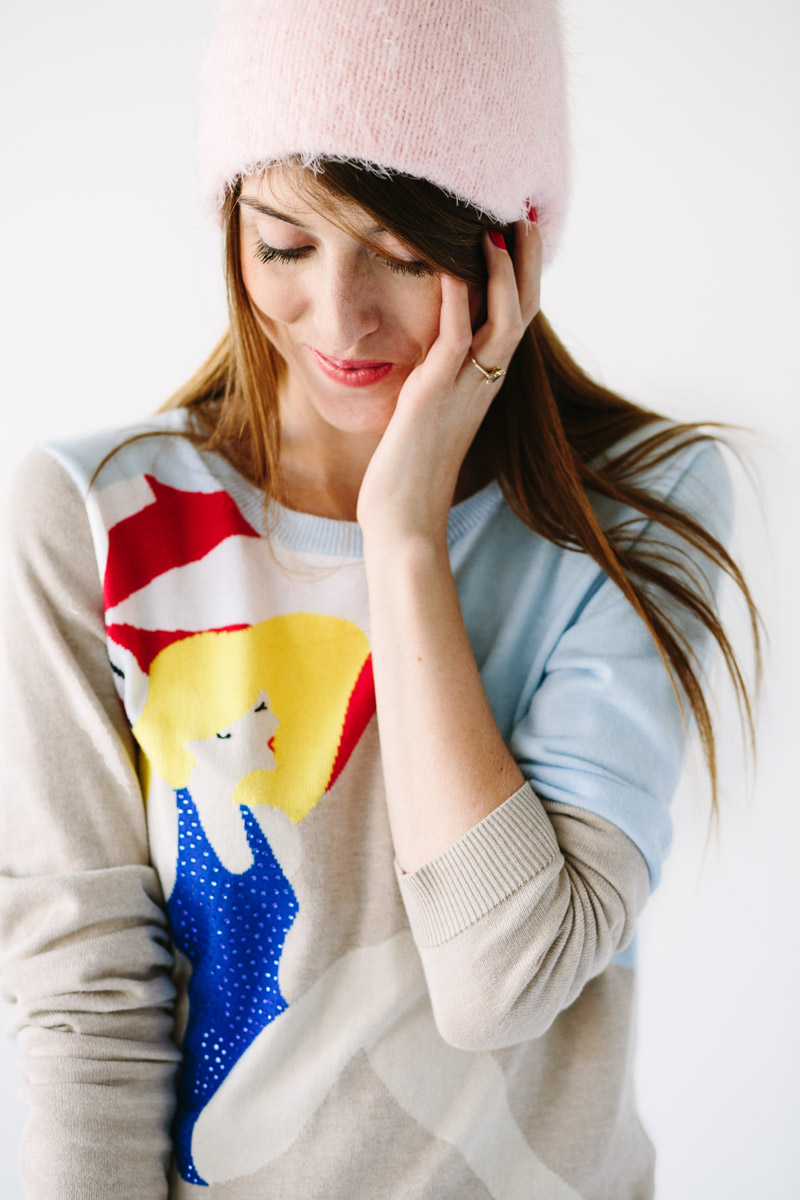 Sweater / Pants (Similar here) / Hat / Shoes
psst… See another way to style this awesome sweater from Jen here!!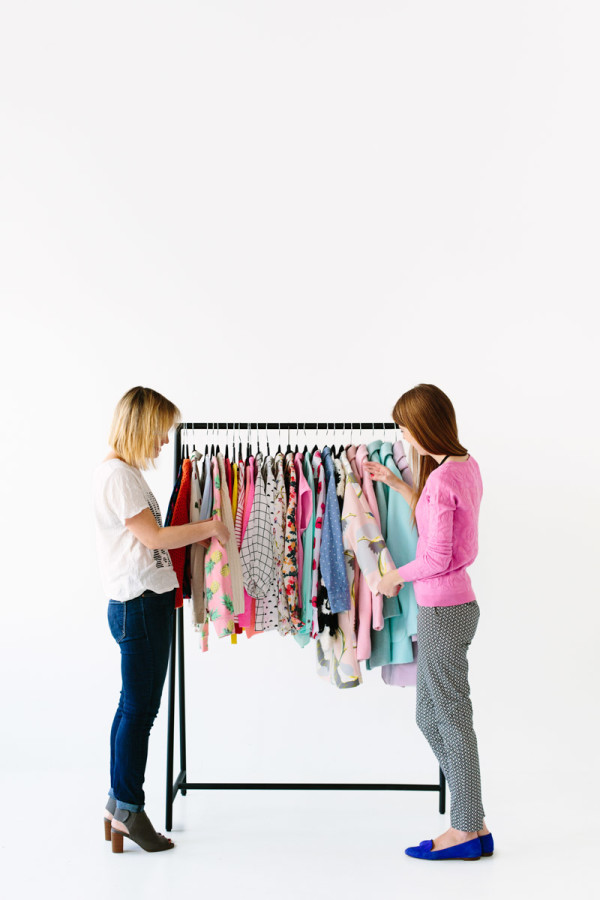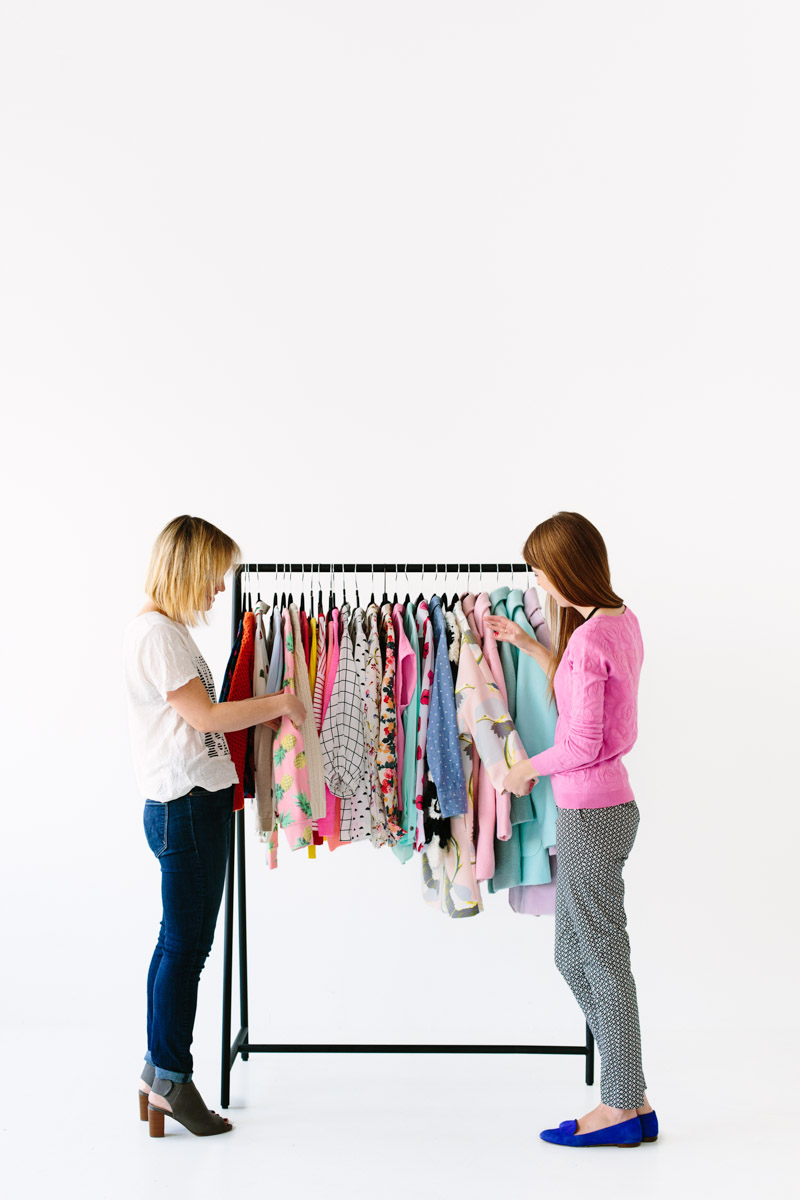 I told Jen one of the hardest things for me to find was a cute, colorful coat. Luckily, she didn't have that same problem and brought options….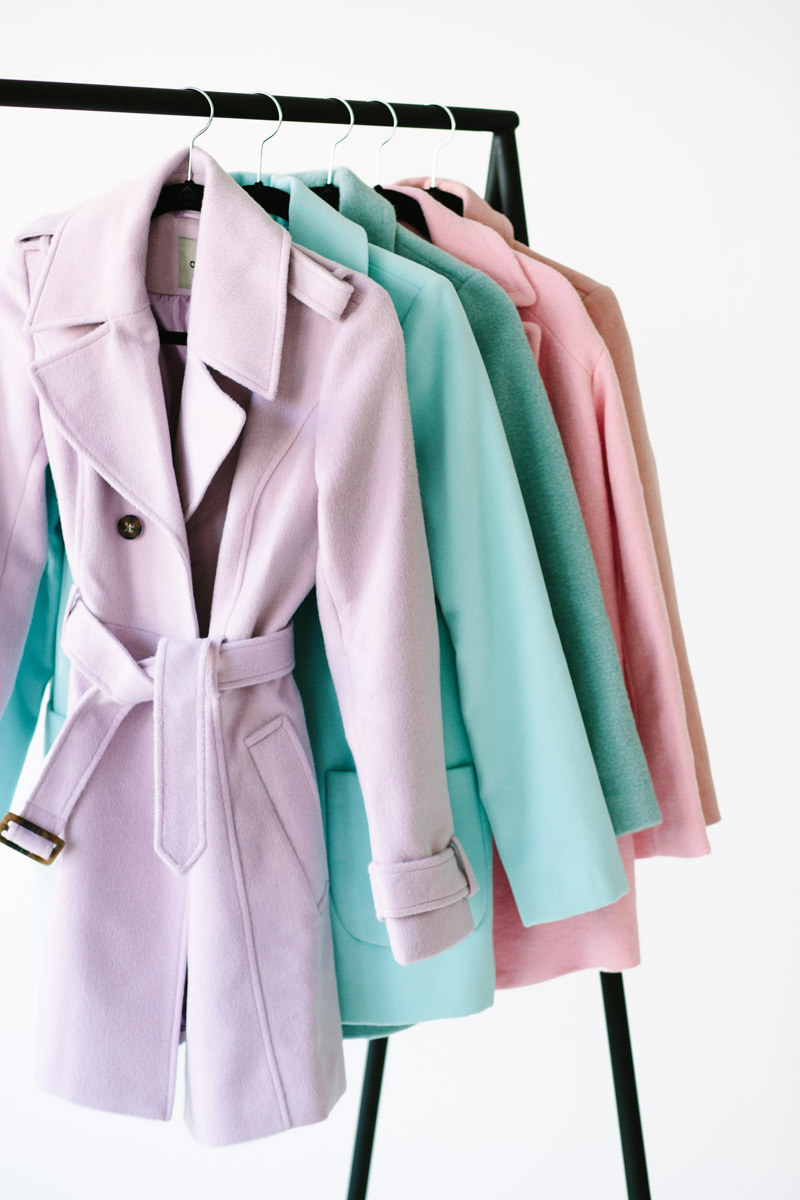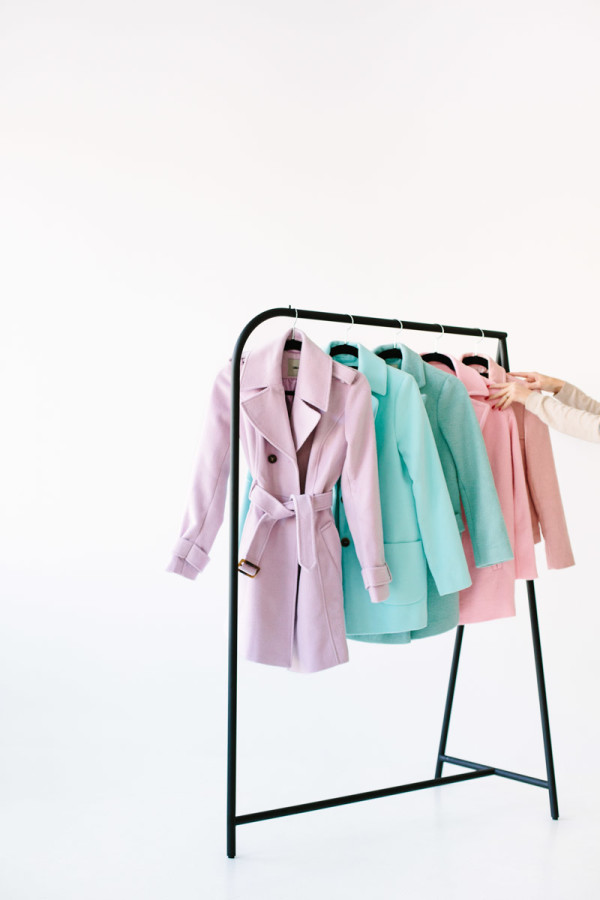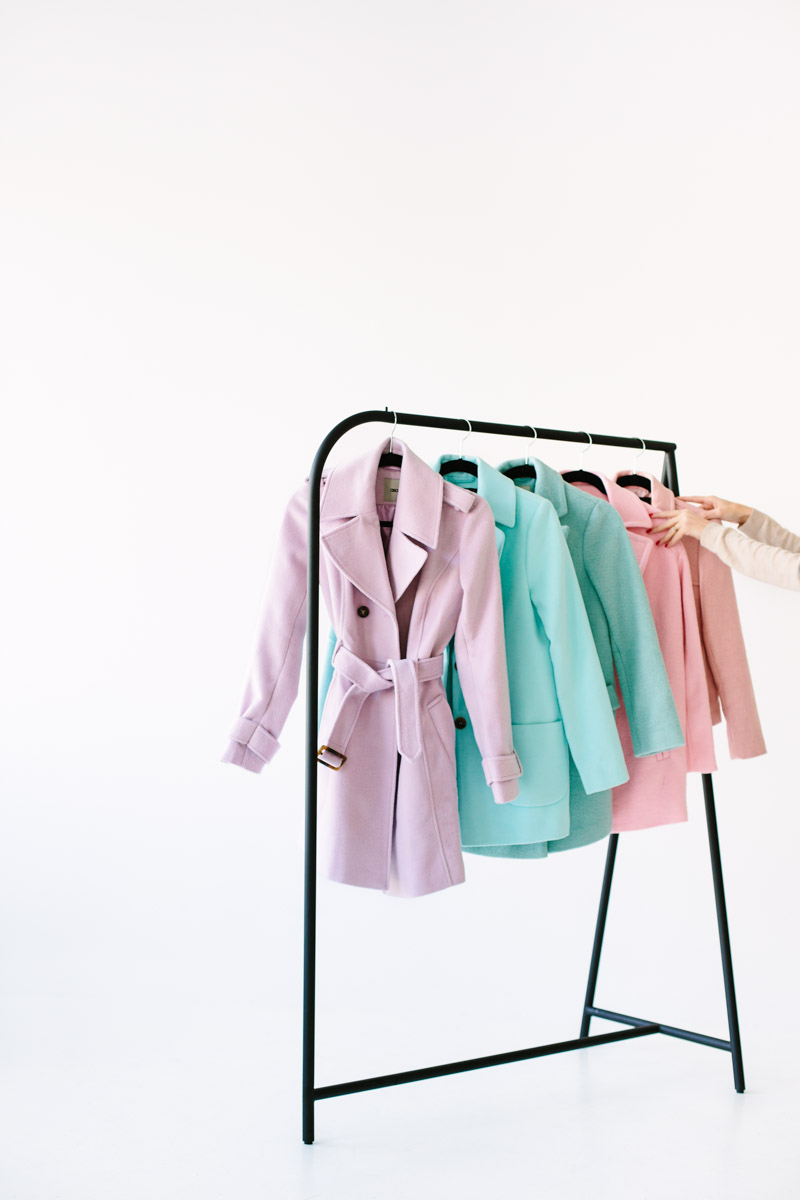 Coats in Order, front to back: one / two / three/ four / five is from Zara!
Clothing Rack from West Elm's KSS Collection
Photos by Mary Costa / Styling by Jen Pinkston
I am SO excited for my new colorful pieces now that it's…. 80 degrees again in LA. HA! They did come in handy on my NYC trip though, and when LA decides to have it's second bout of "winter" I'm gonna layer 'em all on. A HUGE thank you to Jen for helping me play dress up for the day.